The Alps in Europe are not just known for breathtaking peaks, spectacular views and cute villages but also how versatile they are to visit at any time of the year. And your experience will vary widely across summer, winter, spring and autumn. Having been to the Austrian Alps previously in summer 2015 made me curious how much more impressive they may be in winter. A quick internet search made me very eager to be a part of those pictures & I already imagined myself as Elsa making an Olaf somewhere in the Alps.
Want to create your version of 'Frozen' too? Here's everything you should know to plan a perfect trip to this winter wonderland:
Where to go: Austria is huge and you would be tempted to visit every nook and corner of this pretty country. However, I recommend sticking to one region for at least 4-5 days to get the maximum out of your time. For the first timers, it is always recommended to do the conventional Salzburg, Vienna, Innsbruck and a bit of Salzkammergut, the lake area around Salzburg, which represents the quintessential Austria. However, if you wish to experience fresh snow and snowfall during winter, then look no beyond the Tyrol region (capital- Innsbruck) which has the highest peaks and sure-shot chances of snowfall. I chose to spend 5 days in a village called Aldrans which is 15 min away from Innsbruck, the central hub to take trains/ buses to any place.
How to reach Innsbruck: The easiest way to reach Innsbruck from Mumbai, India is to fly into Munich, Germany and hop on to a train from Munich main train station. It takes almost 2 hours to reach Innsbruck main train station.
Weather: If you plan to take the gondolas and visit the mountain tops, then it can be as cold as -15 degrees to -10 degrees plus winds. In the valley, temperatures can range from 0 degree to 5 degrees again depending upon the elevation of the town. There's a high chance of snowfall in popular ski resorts like Seefeld, Ischgl, etc. In case you specifically wish to see snowfall, check the snowfall predictions on Accuweather and plan your itinerary accordingly!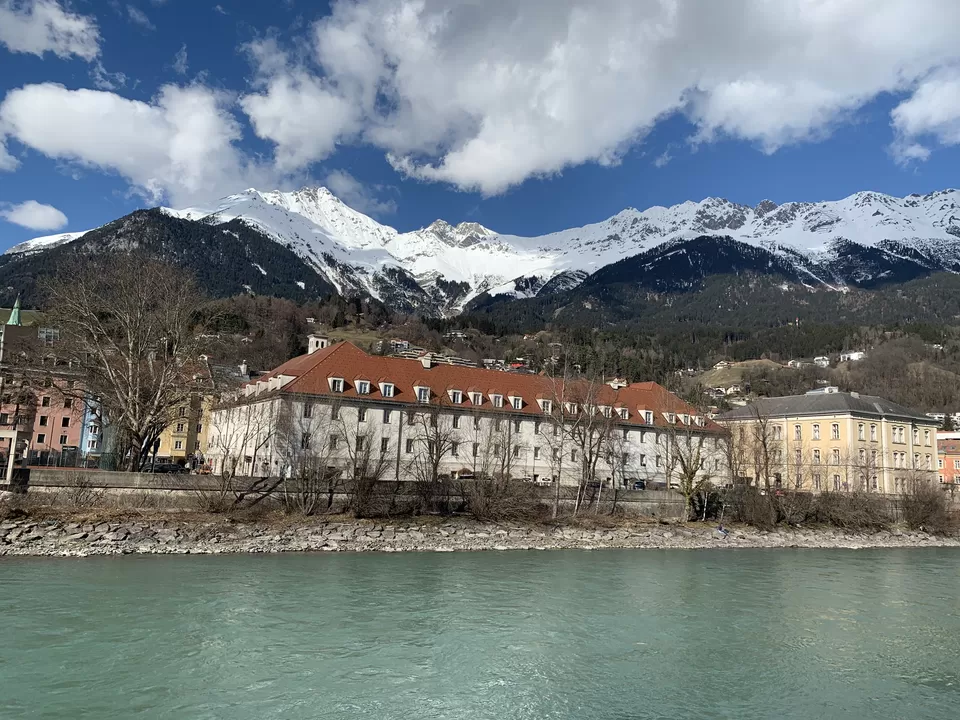 What to do: So you're alone in a beautiful Alpine region, with absolutely no clue on how to spend your time? If you wish to try your hand and leg at skiing, then there are plenty of ski resorts full of tourists and other fun activities to do, like snowboarding, tobogganing, ice skating etc. But if you're not that much into winter sports (like me) and wish to be safe and sound with no 'skiing casualties' esp. when you're alone, then just pick the prettiest ski resorts with most amazing mountain top views. Some of them in the Tyrol region that I shortlisted from research and actually experiencing them are Seefeld, Ischgl, St. Anton Am Arlberg, Lech Am Arlberg and Kitzbuhel. Just go to the official website of any ski resort and check out the 'live webcam' section. You'll see a number of views from different angles and stations of that resort. If you find them irresistible, then include that place in your itinerary! A side note for people who wish to ski- renting the equipment is super expensive and bulky to carry it across a series of cable cars. May not be worth it if you are just a beginner and are travelling alone. Just sayin'! I honestly felt enough 'sporty' just by hiking up the mountain a little from the cable car stations and savouring incredible views, sometimes all by myself since all other visitors are skiing away at the pistes.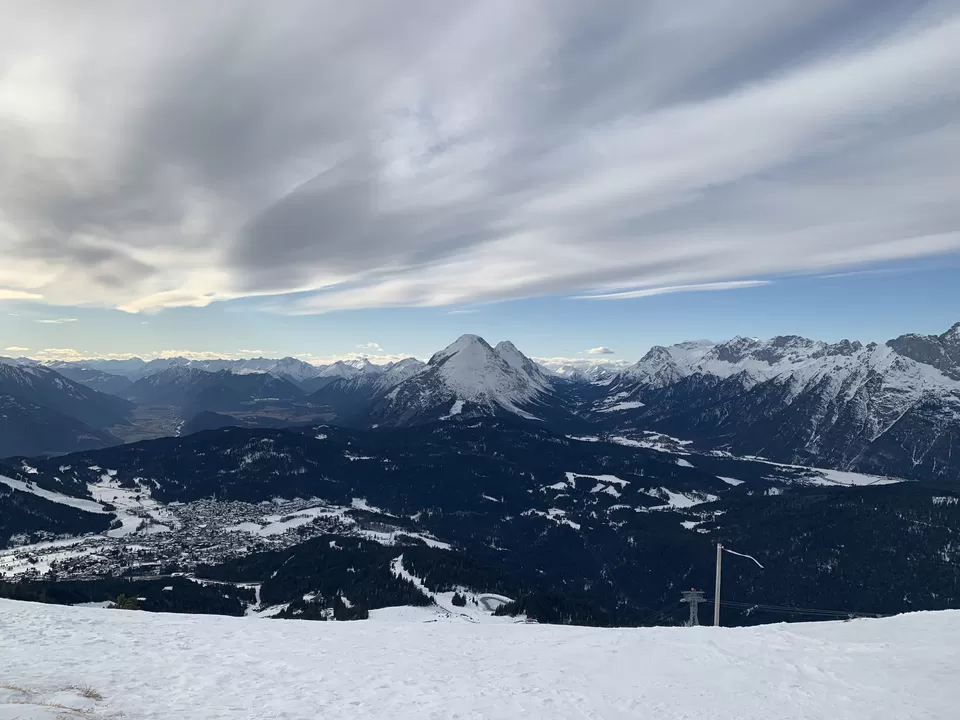 Transport: While it'd be amazing to rent a car with family and drive through the Alps and stay in exotic villages, which I too did in my last trip; Austria is as easy and worthwhile to visit alone through public transport (only option for people like me who can't drive). The trains and buses may not be as punctual and neat as in Switzerland, but that will in no way dampen your experience. Every little village is connected by public transport and you may consider taking the Tyrol Pass (EUR 45 for a week) which covers every single bus/ train/ tram in the entire Tyrol region. You will easily extract the full value in 2-3 days. The cable cars at the ski resorts are chargeable separately. Take into account the cable car 'pedestrian' charges (only cable car ride up and down without ski pass) in case you're not skiing. To track the schedule of buses and trains, download the 'VVT Smartride' app on your phone which will accurately tell you the most optimum way to reach your destination.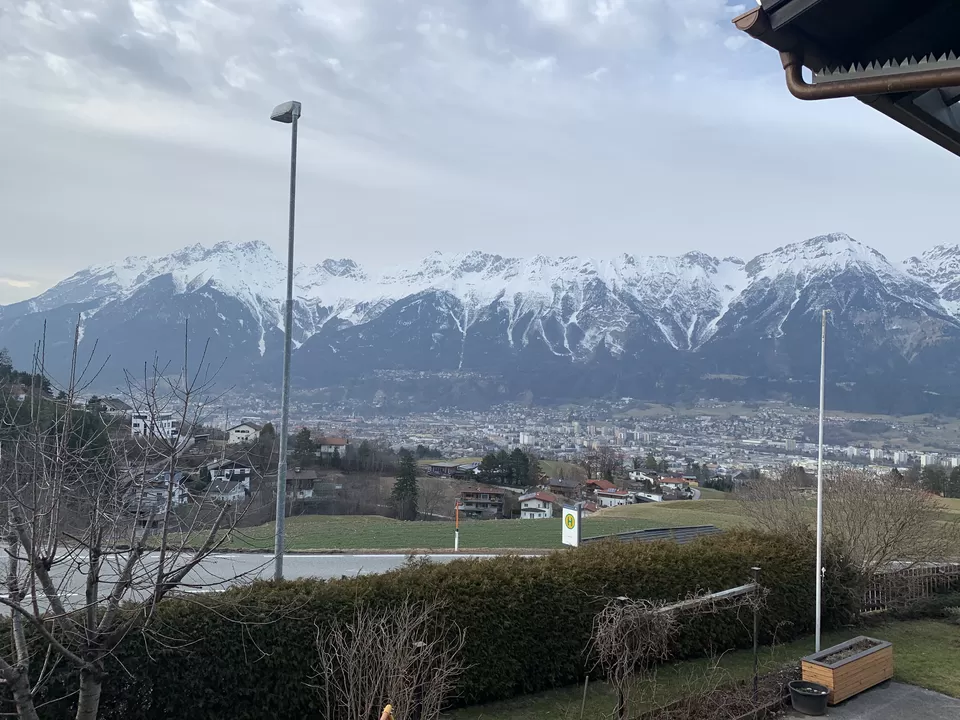 Accommodation: I absolutely love staying in BnBs and apartments when it comes to traveling in Europe. They are safe and provide you multiple facilities like a kitchenette, washing machine, microwave etc. which will eventually save your expenses on food and you can afford to bring lesser clothes in your luggage. February is a peak time in ski resorts in Tyrol but I luckily got an excellent deal (~Rs 5000 per night) at my apartment in Innsbruck, and even in Vienna and Budapest, which were a part of the same trip. You may choose not to stay in a ski resort but in or around Innsbruck which will get you cheaper deals.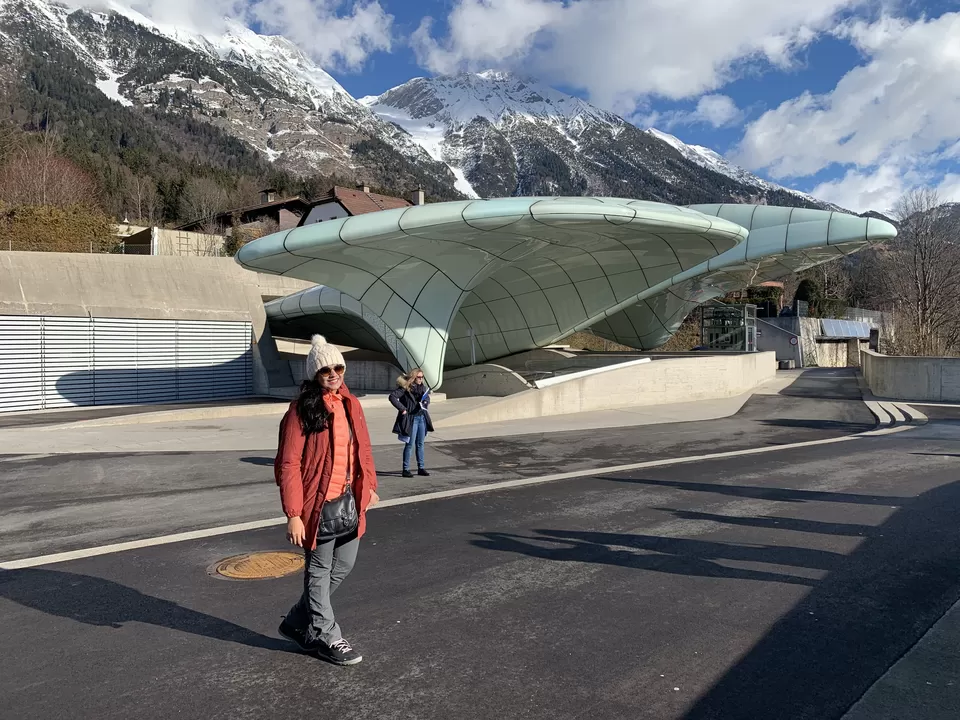 Winter Packing: This is where you need to do some ground work to get the best winter gear. I don't trust my ability to even brave 5 degrees with wind so I went super safe in putting 4 layers at a time.
Base layer: thermals (both top and bottoms) from Decathlon
2nd layer: A loose-ish sweatshirt from GAP, Aero, Levis etc.
3rd layer: A down jacket (~Rs 6,000-7,000) from Decathlon. This is a quilted jacket with duck feathers which is an excellent insulator in sub-zero temperatures. On a few days I skipped the 4th layer and even went to the mountain top; I was fine. However, a down jacket is not completely waterproof, and in case of heavy rain or snowfall, you have to wear a waterproof layer over that.
Outer layer: This should be waterproof and windproof, and slightly longer. I used my parka jacket from Vero Moda quite extensively on this trip.
Large Wool scarf or a Neck Warmer: This will protect your neck from strong winds.
Polarised glasses: The snow creates strong glare under the sun hence polarised glasses are specifically important while on a mountain top.
Waterproof Hiking pants: I bought them one size loose since I was wearing thermals beneath them. I got 2 pairs of Quechua pants from Decathlon only for Rs 700 a pair.
Snow Gloves: These are waterproof gloves which should be well fitted to avoid any snow going inside. From Decathlon.
Waterproof Boots: The only pair of shoes I brought with me since you won't need anything else in the cold, snow and lots of walking. I was clocking almost 20,000 steps everyday in this pair ..no surprises there..again from Decathlon :)
The usuals:
Wool Cap, Umbrella
Medium sized backpack to take along with you on your day trips
Water bottle to avoid buying more plastic bottles. Fill tap water on-the-go (which is potable and safe)
I packed 6 outfits (including the one on the flights) for a 10 day trip and washed my clothes twice. The thermals and sweatshirts can definitely be repeated and I literally wore just one combination of jackets all throughout. Unless you wish to create a style lookbook on the trip, I guess you're fine.
Now let's dive into the best part!
Medium-Paced 5 Day Itinerary:
Arrive in Innsbruck. Ease into the cold by taking a walk to the nearest grocery store; stock up for your dinner/ breakfast. Local attractions include riding the Nordkette Cable Car and enjoying views from 2 levels- Seegrube (1,905 m) and Hafelekar (2,269 m). Seegrube has a nice restaurant for a quick lunch and also an Igloo bar called Cloud9. The top of Hafelekar is windy and cold, the snow at some places can be wet and slippery; I had slipped twice and it hurts! One can spend an hour easily sitting on a bench admiring the views and playing in the snow.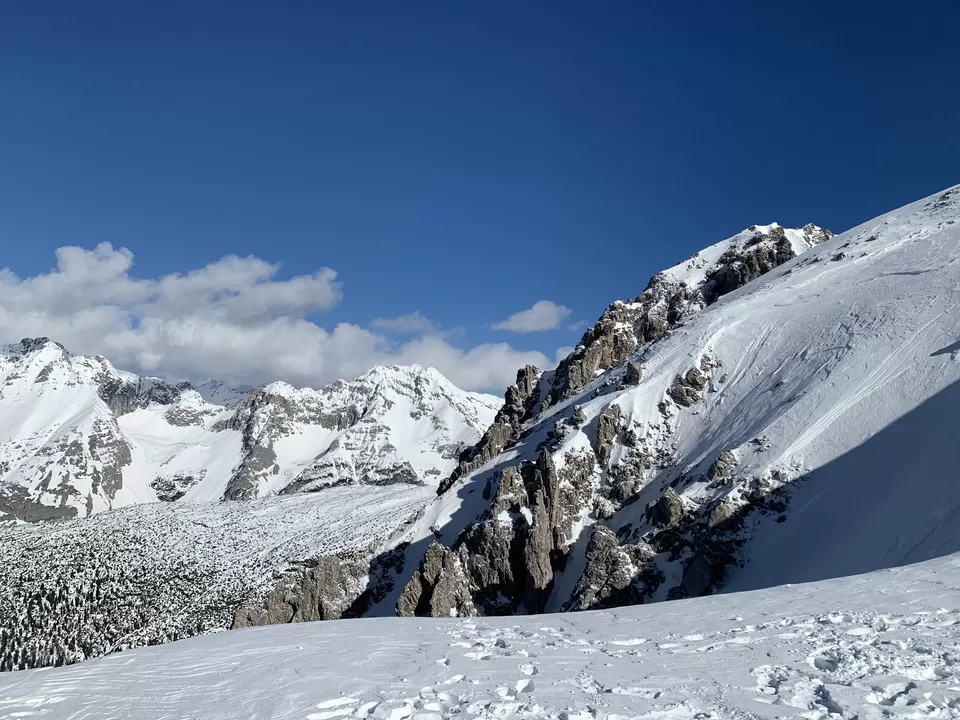 Seefeld (1,180 m) has been home to several Winter Olympics games and thus, the facilities and quality of snow is unmatchable. It is a snow-sure resort even in these times of drastic climate change. It has a cute church located against a picturesque backdrop and the best thing is it is just 30 mins train ride from Innsbruck.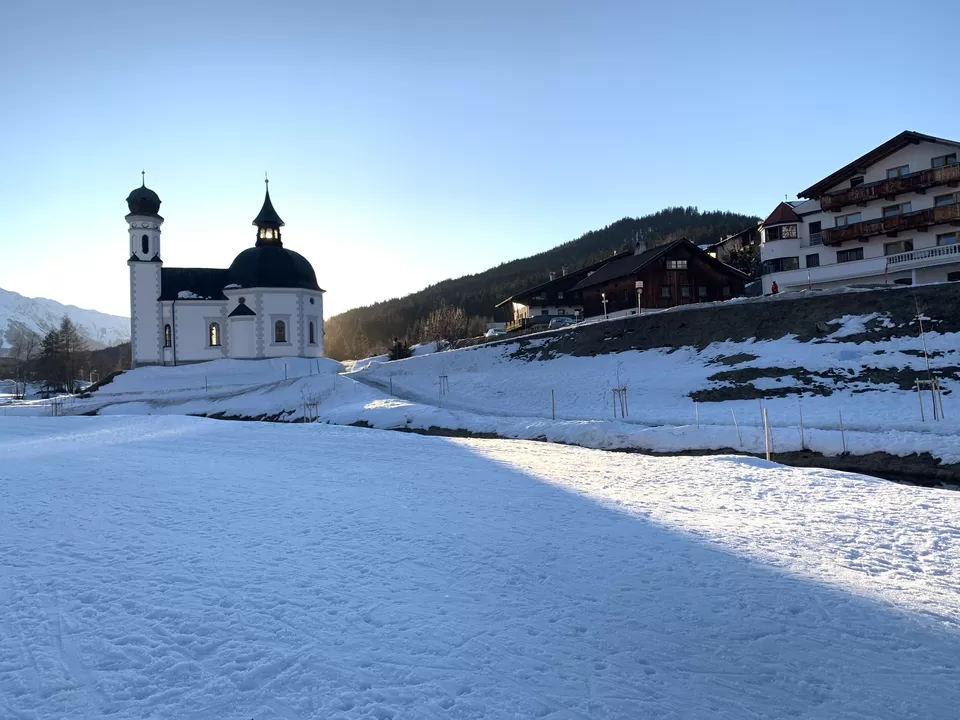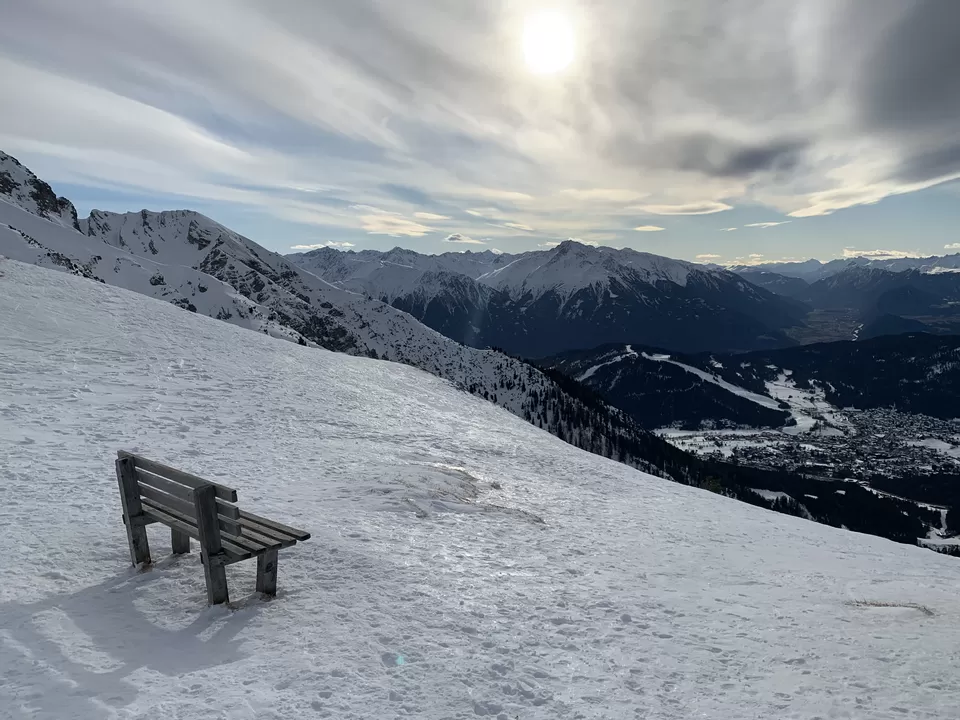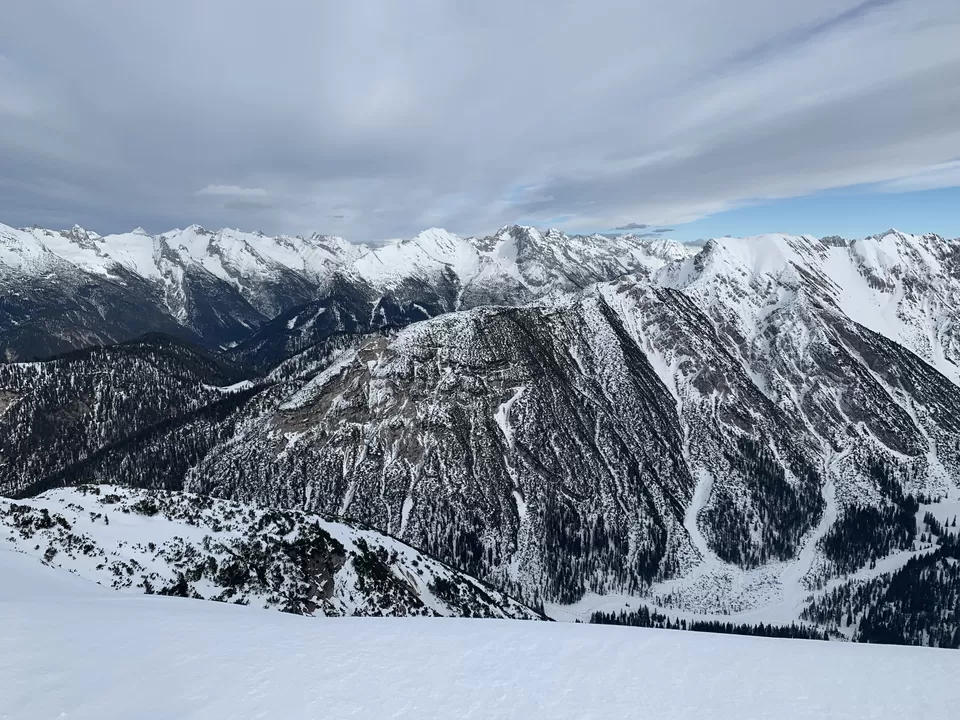 Ischgl (1,377 m) has been a favourite for extreme skiers for the quality of the pistes and the apres-ski (after-ski) party scene. It is also the location of Will Ferrell starrer 'Downhill' and my first-ever snowfall! Yes, the movie busted but don't blame the location :D My afternoon was spent in walking under the snowfall and also chilling intermittently at cute cafes. I skipped going to the mountain top as the weather was of course bad and cloudy, so one would expect no views.
The town of Maurach is in Achensee region which is Tyrol's largest lake. The top of the mountain (1,840 m) can be reached via Rofan cable car and there are stunning views of the Achensee lake enjoyed from a nice cafe at the top. The snow here was extremely powdery and thick and I learned this the hard way when my leg was almost dug knee-deep white trying to walk over it. Even if I wasn't really able to play in it, it was so soothing to see soft snow glistening in the sun just like a fresh scoop of vanilla ice cream!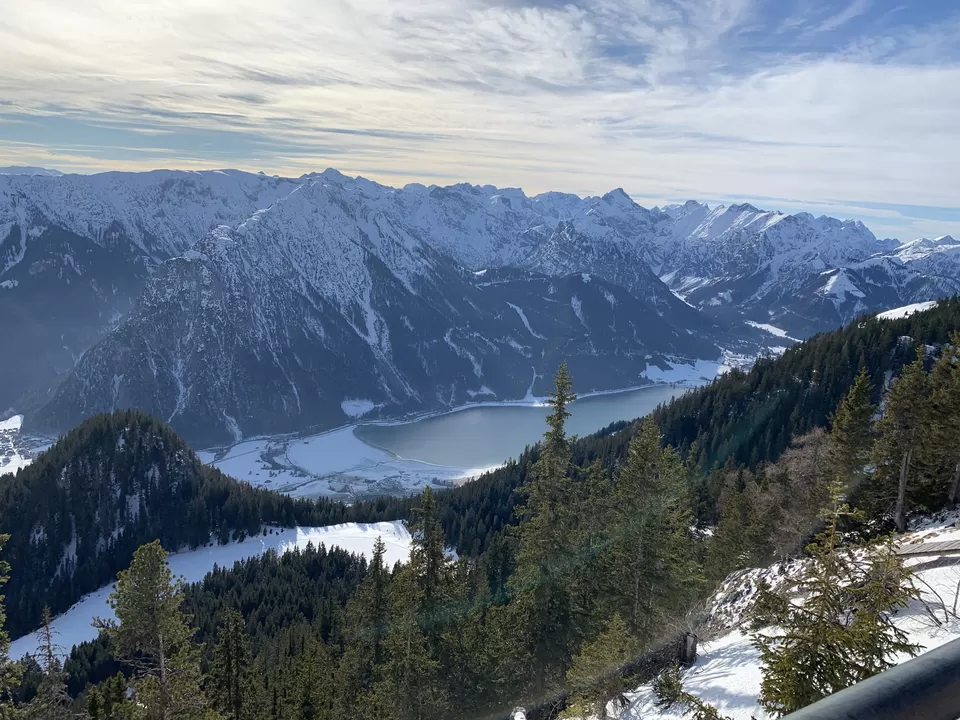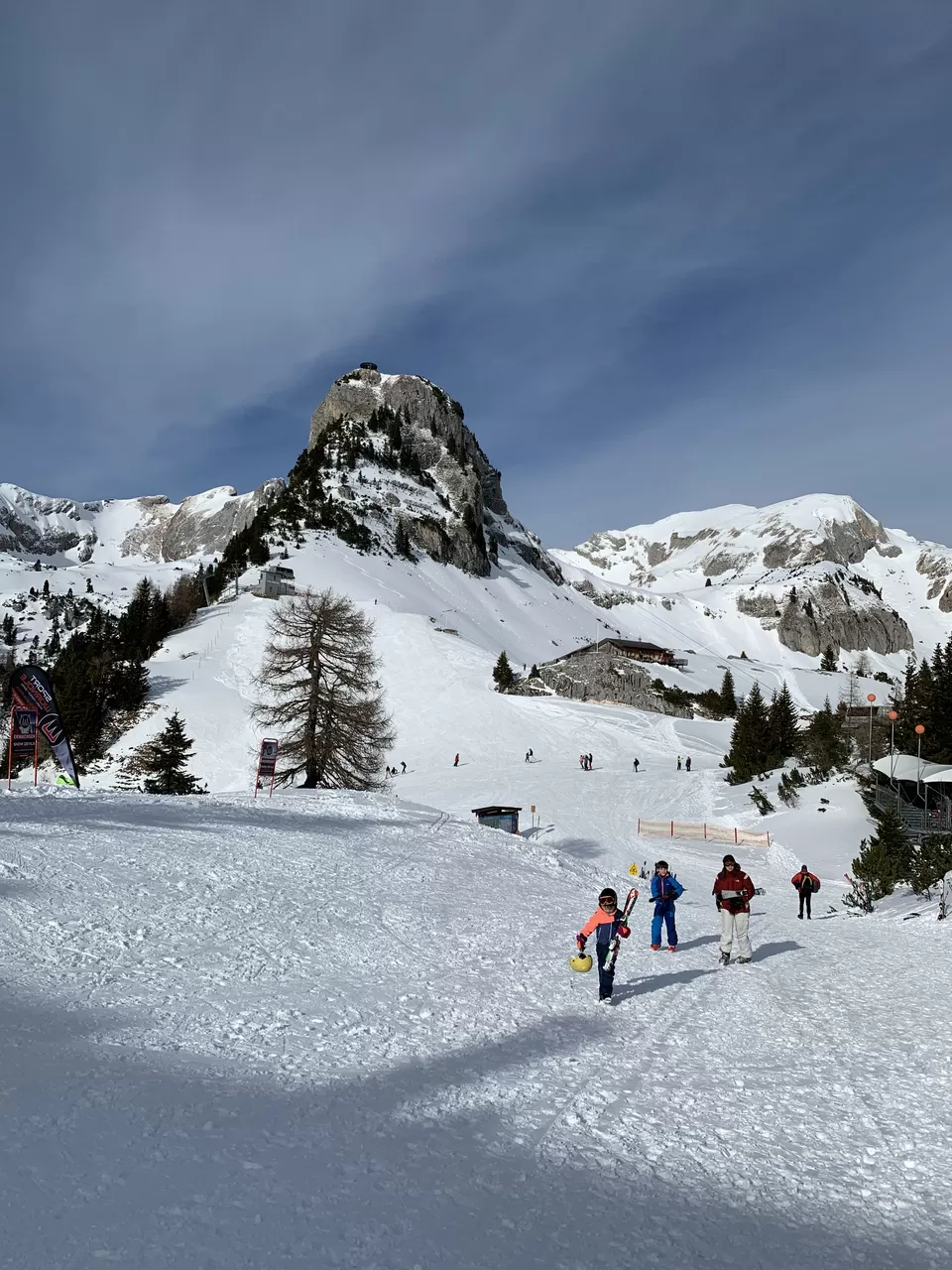 The chic and luxurious Kitzbuhel (762 m) was a treat to walk through even in rains. I reached there almost during sunrise and enjoyed walking along the streets all by myself. Then sipped a hot cup of cappuccino in one of the base stations while watching the skiers getting ready for their adventure. Yes, I stuck out as a sore thumb in all these typical ski resorts but I got my adrenaline rush simply by being there, all alone, soaking in every ounce of the beauty around me, knowing that a few days from now I'd again find myself googling similar images for planning my next destination!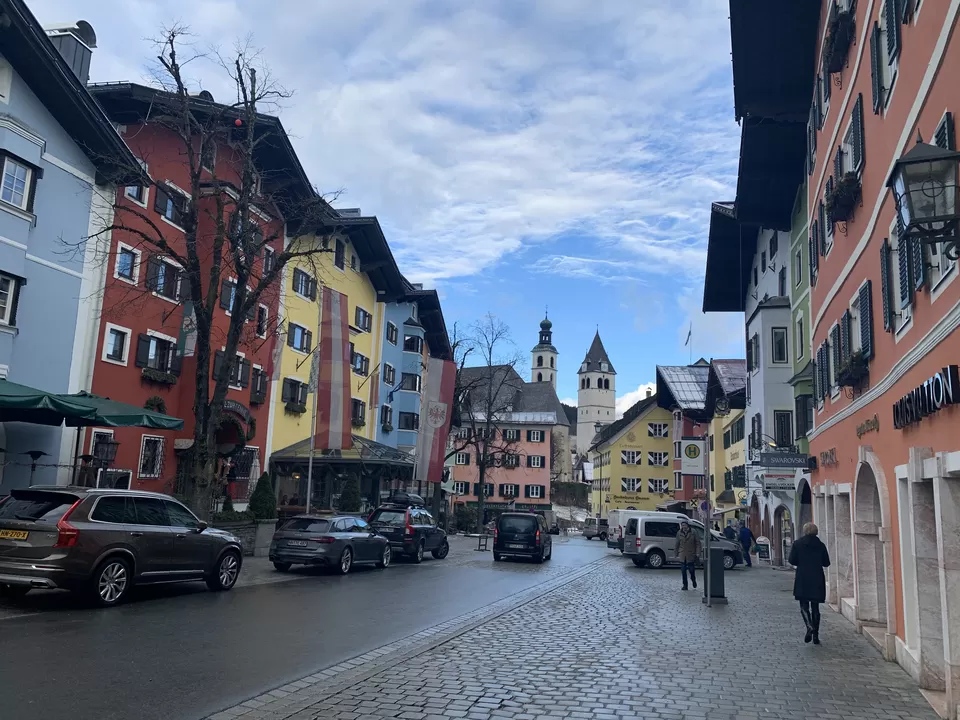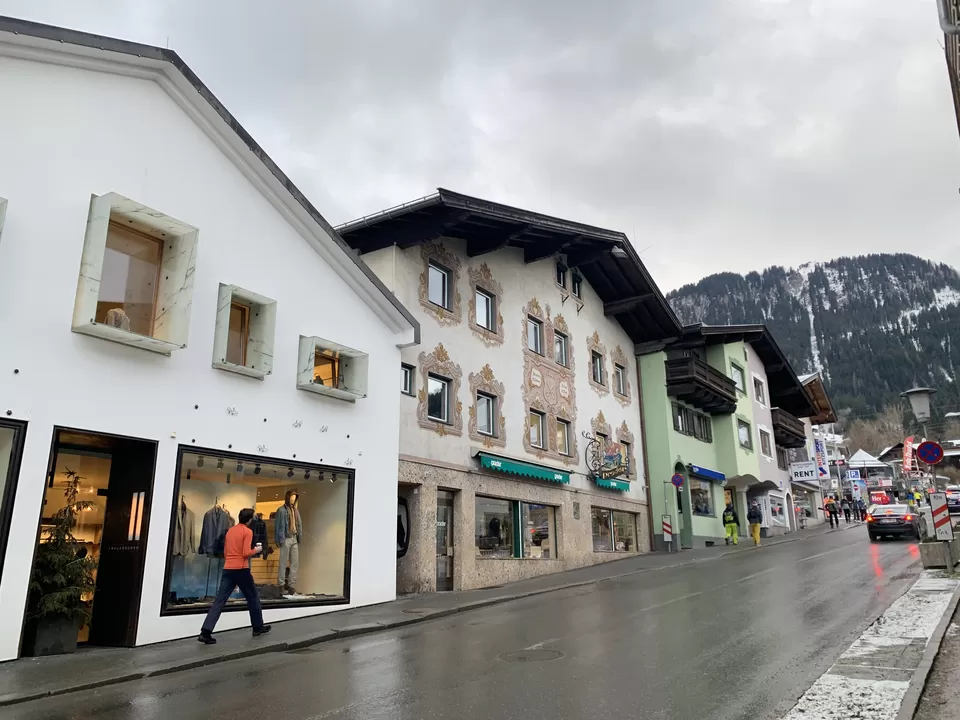 #Austria, #Austriainwinters, #Wintervacation #europe, #travel, #winterholidays #europeholidays, #trip, #snow, #mountains #skiresorts #alps #seefeld #kitzbuhel #ischgl #achensee