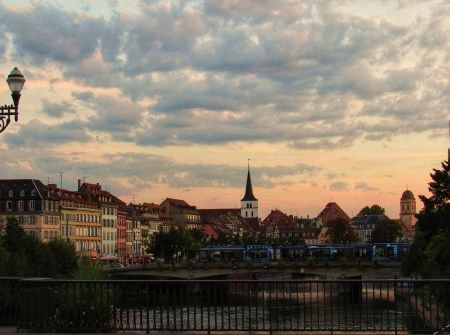 Ever dream of visiting those beautiful European towns with colourful houses and quaint local bakeries? Fairy-tale, cobbled streets with history behind the town's old buildings?
Alsace is the answer to all this but without the usual crowd of tourists and backpackers.
I chose Alsace as my first solo backpacking trip after a lot of thought and knowing well that language is a major barrier. I wanted to truly experience what it is like to be part of the local population, learn the common words to manage basic conversation, figure out the transport network across the region, follow physical maps instead of GPS!
Alsace was a dream destination!
Check out epic day trips in France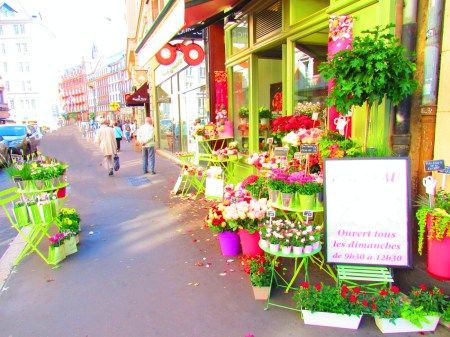 Strasbourg, Essence of Alsace
This beautiful city with a mix of French and German history was a treasure for the geek in me.
The German part of Strasbourg has some beautiful architecture - the Palais du Rhin, an imperial palace with Prussian architecture, National University Library and the National Theatre which are both housed in classical buildings and a host of consulate buildings. I landed up on this side just to see the EU official buildings, but ended up seeing so much more. The joy was personal since I deal with a lot of EU laws. I'm not sure how many people would share it, but for me, it was quite something.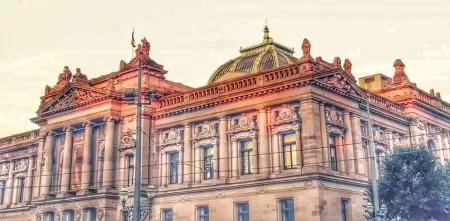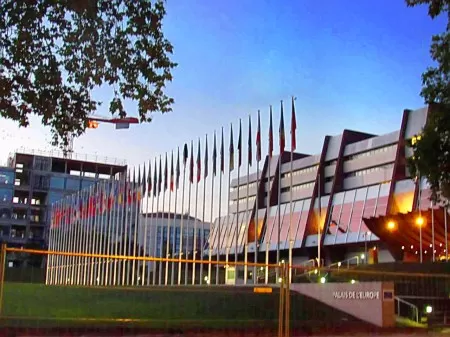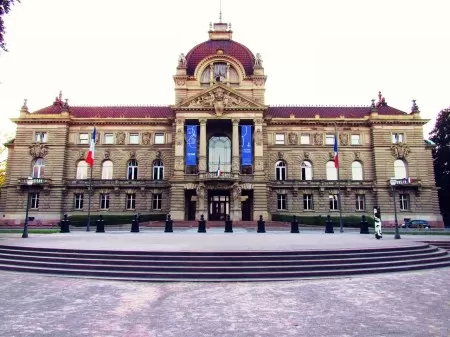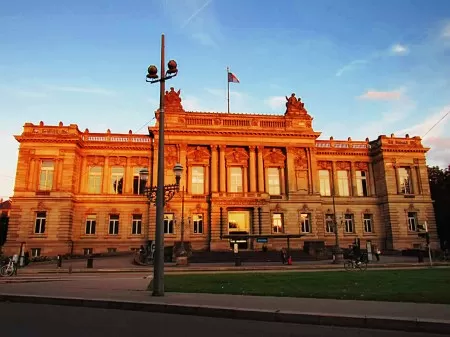 That evening I witnessed a spectacular show of the new age paired with olden days. On this magical night all of Strasbourg's Old Town's lights were switched off to put up a show on the facade of the Notre-Dame Cathedral. I, along with so many other travellers stood awestruck! It is a must do when here, so be sure to check the timings with the information office in the train station.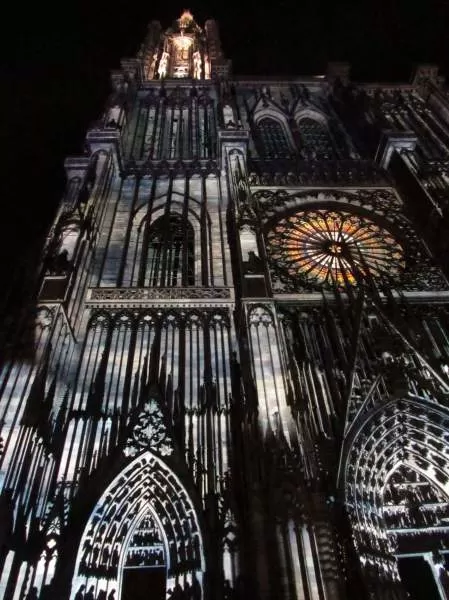 I explored the Old Town area the next day which holds its French history in all its glory. Cobbled streets running parallel to each other take you to some of the best kept historic, religious and culturally paramount buildings. You could spend a few hours or a whole day absorbing the enormity of the Palais Rohan, the Neo-romanesque style Temple Nuef or the St. Thomas and the St. Pierre le Jeune Churches. The shops along these streets are always busy with locals and travellers alike purchasing a host of things from eatables to curios. I sat at the town square, under the shadow of the mighty Notre-Dame de Strasbourg savouring a tomato-basil crepe, wondering to myself if even in my farthest thoughts had I ever thought of being here. And I'm so glad I was!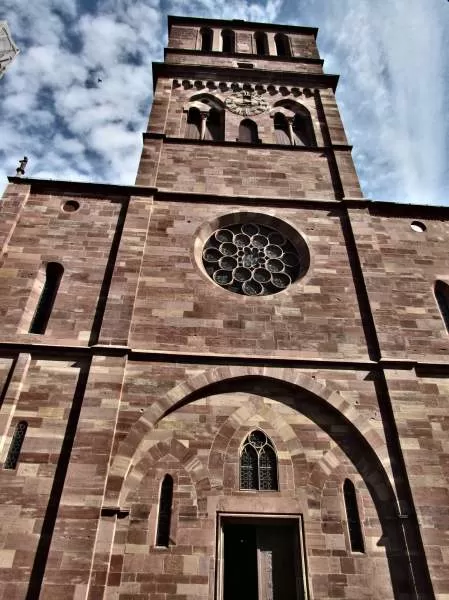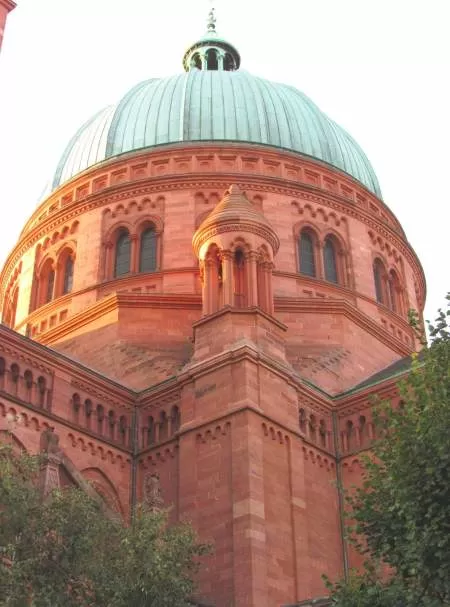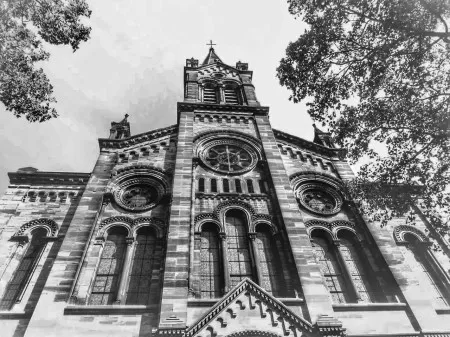 Later in the day, I had the opportunity to join a little cultural fest of sorts happening that weekend. The Old Town's roads were filled with pop-up shops and stalls selling old books, yummy home-made food, cheeses and fresh drinks, flowers, home decor and so many pretty things. They also had street plays and musical groups and you are welcome to join in the festivities. I had a lot of fun doing salsa after a long time that too with a bunch of strangers! I continued exploring the market place some more and happened upon a cheese stall where I bargained for some Comte cheese which was my dinner later that night. The experience of being a local in a new place is one of the best experiences of travelling.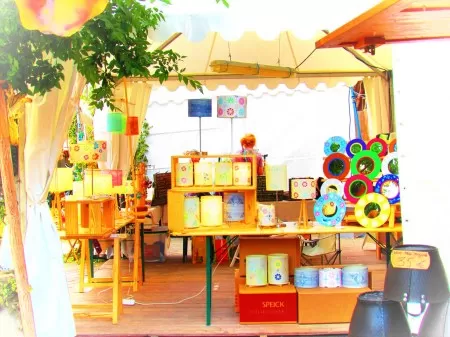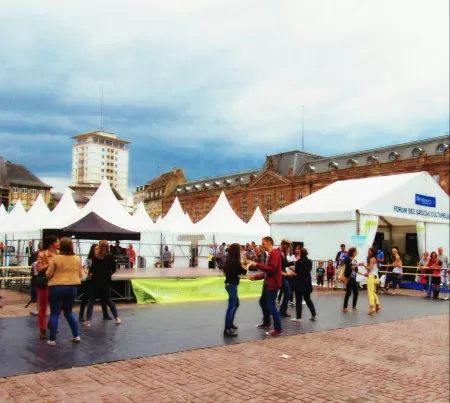 Backpacking through Alsace was liberating, breathtaking, crazy and I enjoyed every little bit of it! As a solo traveller, it was safe, people were nice and helpful (especially when I struggled with language) and it offers some thing to every kind of traveller.