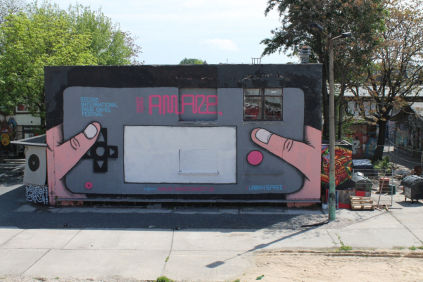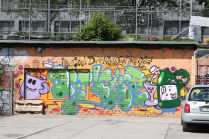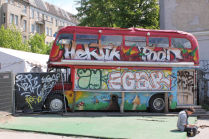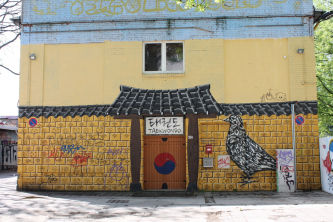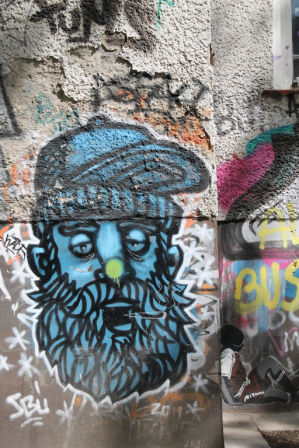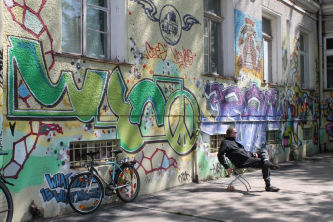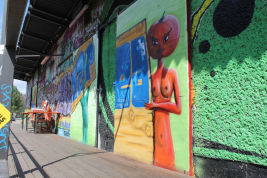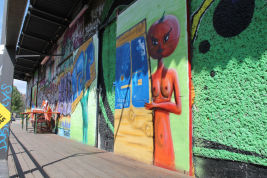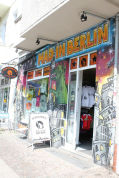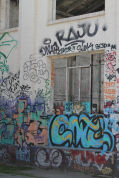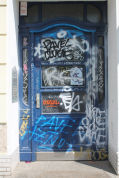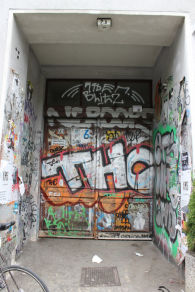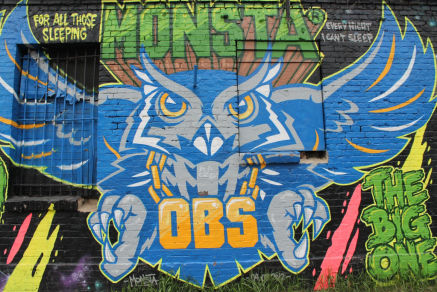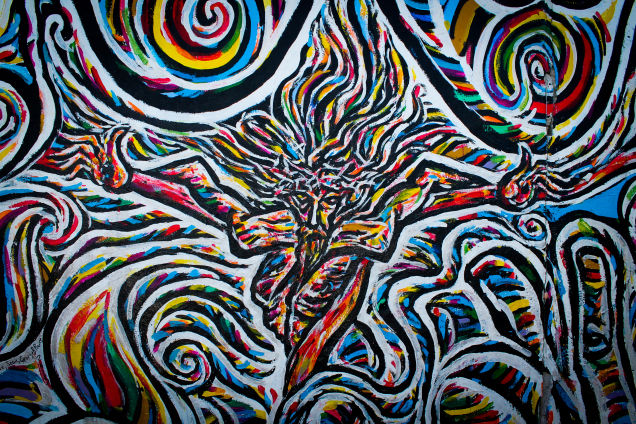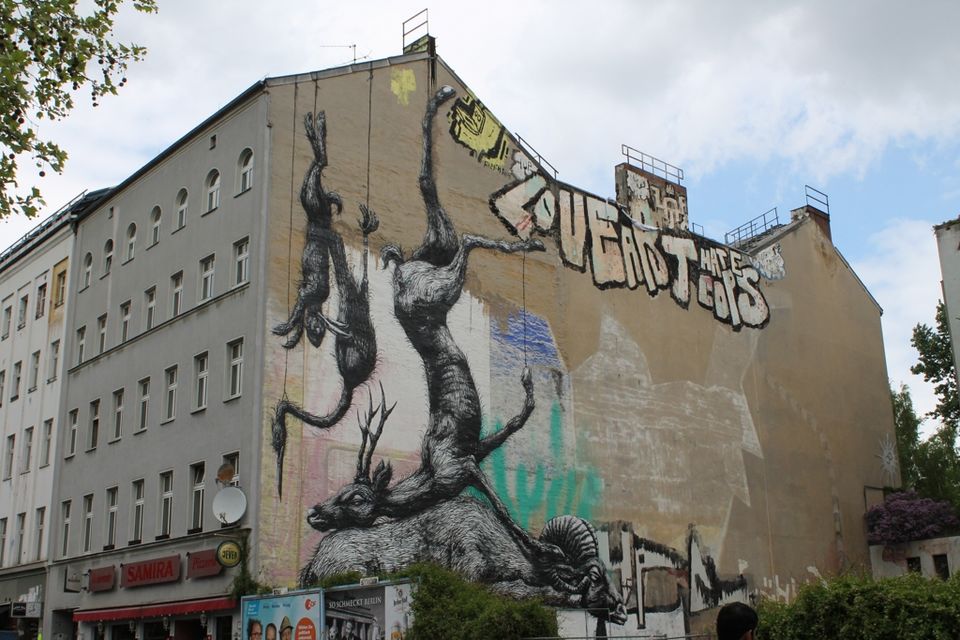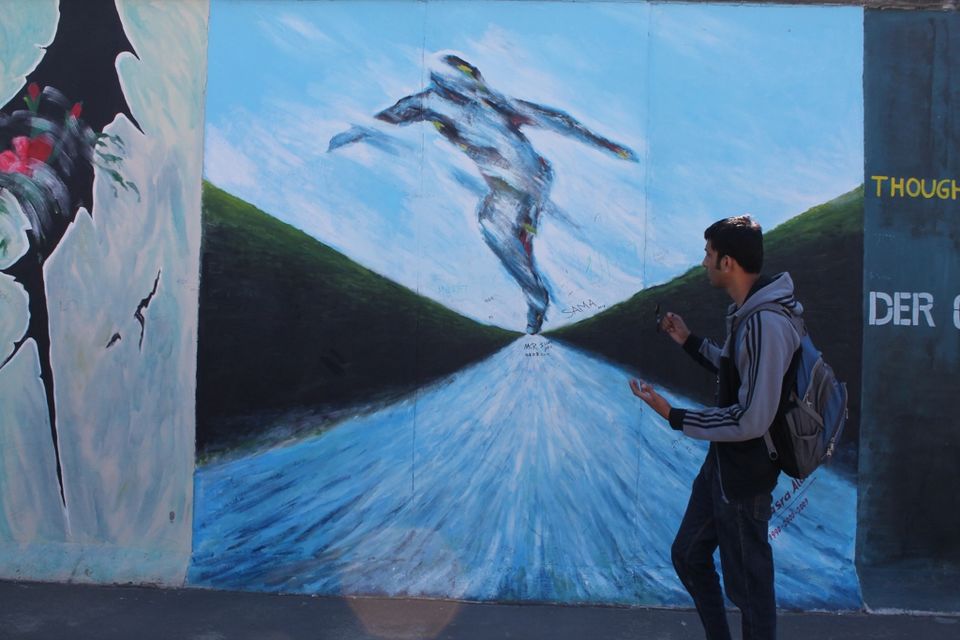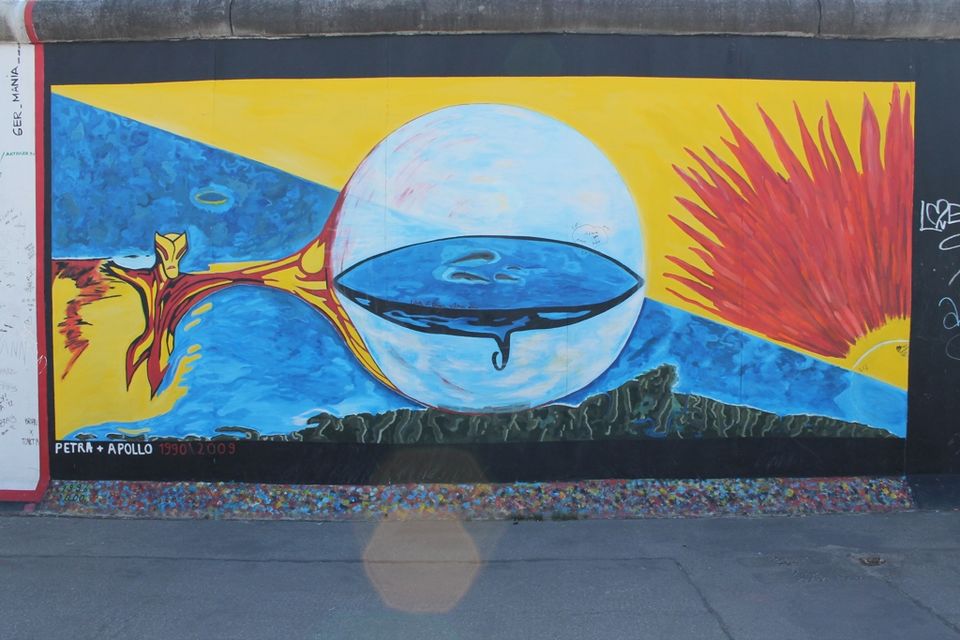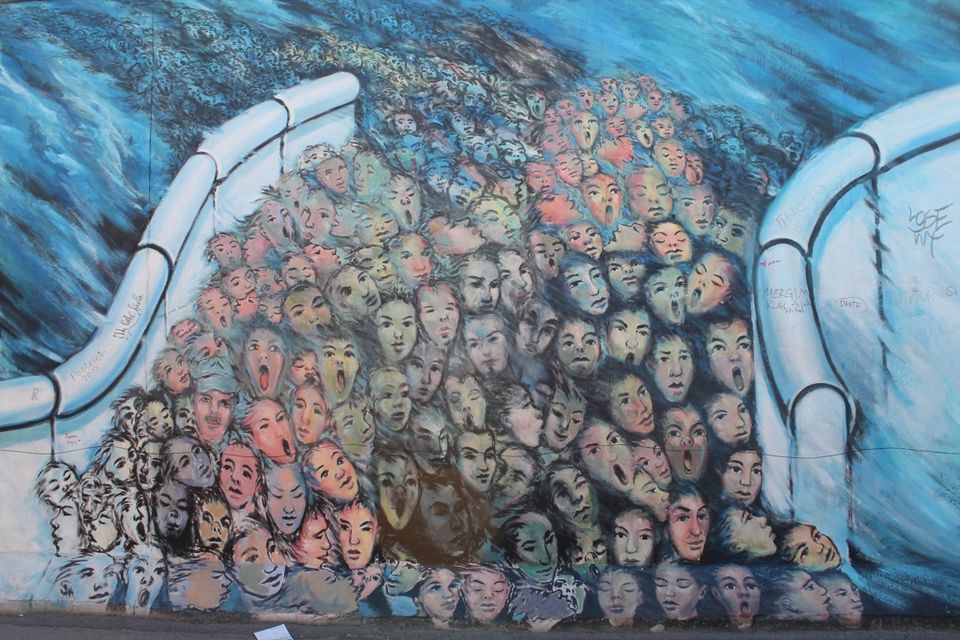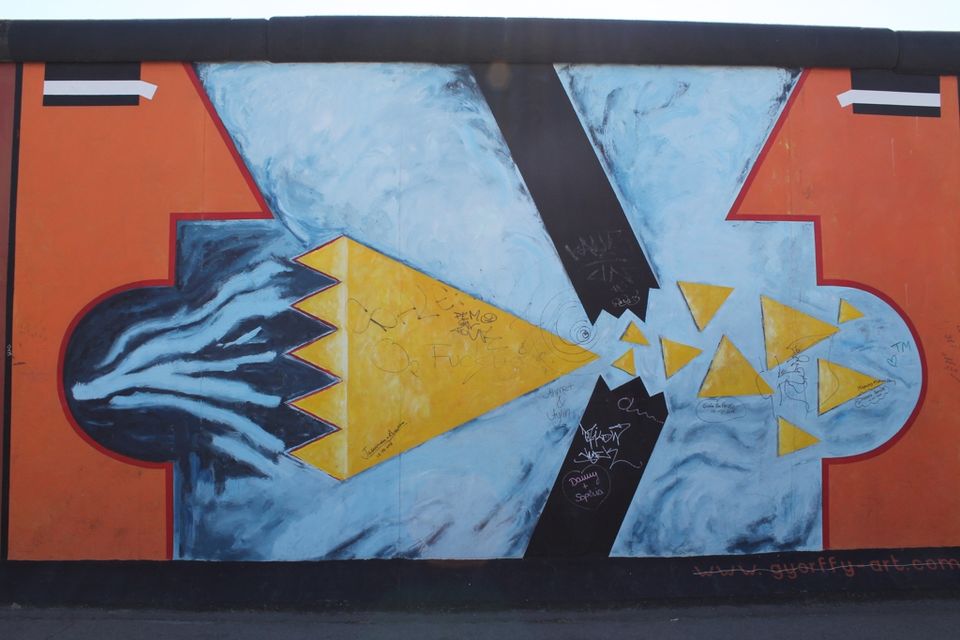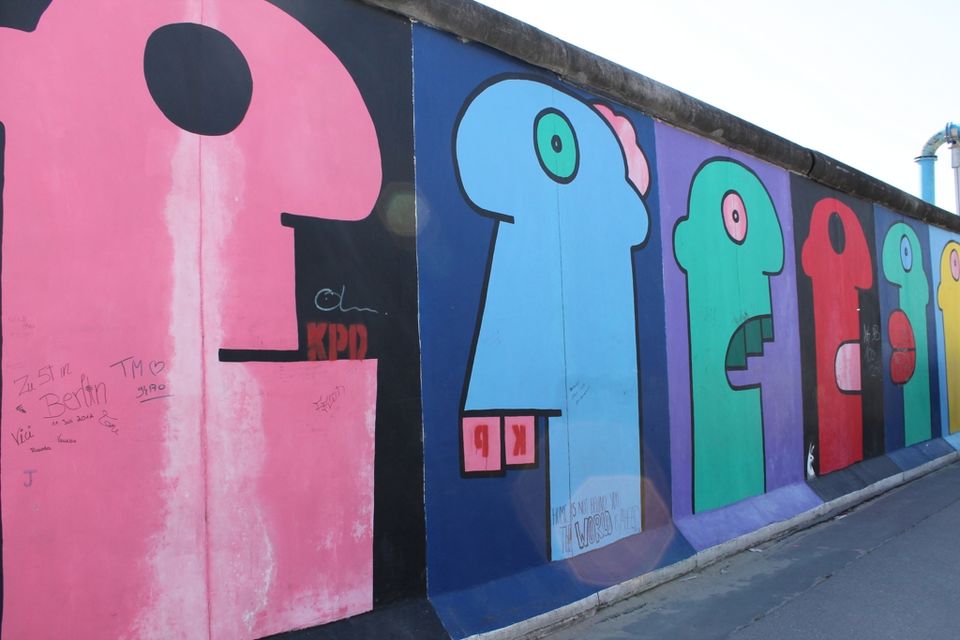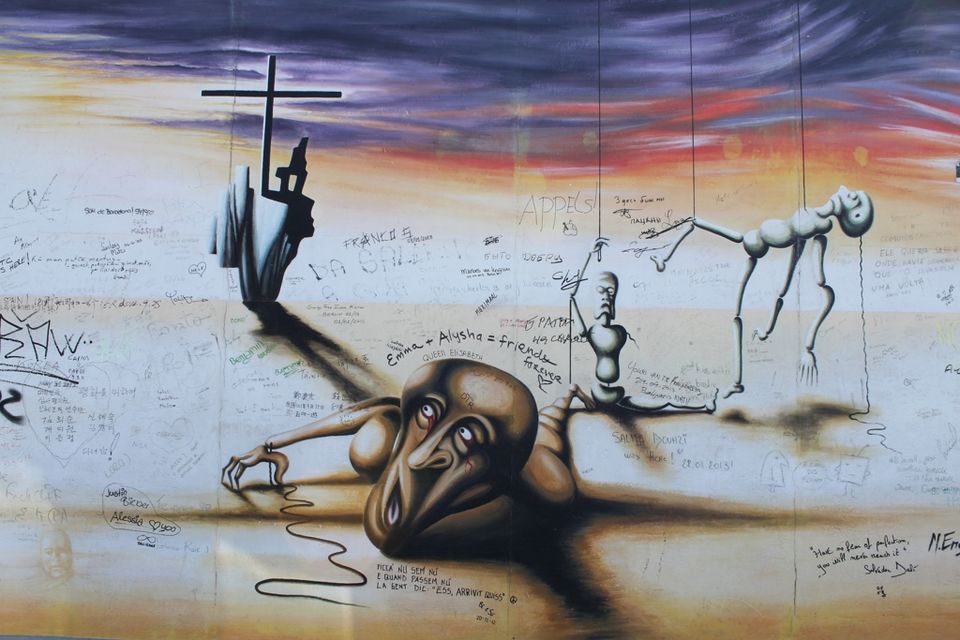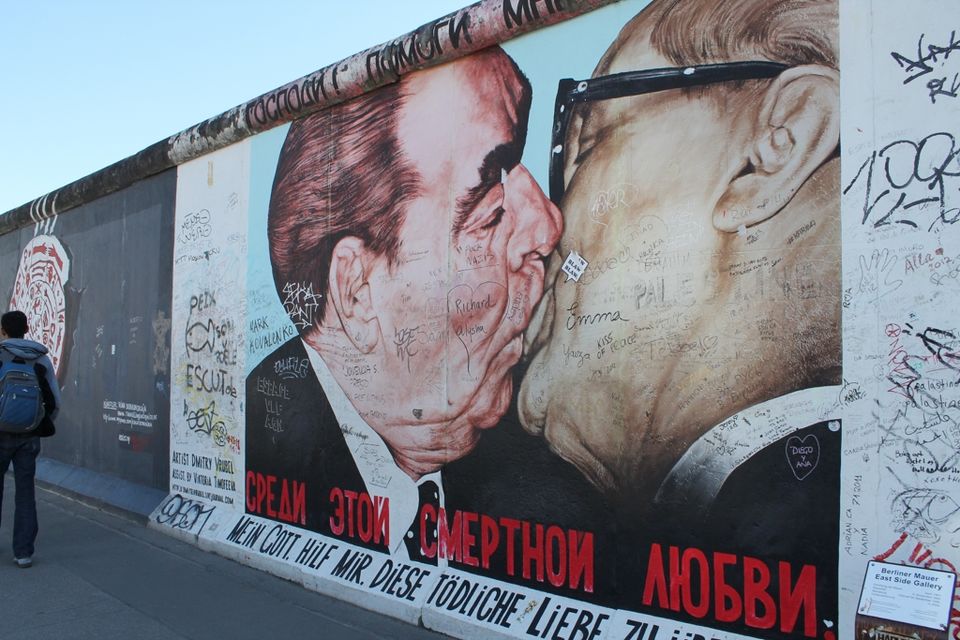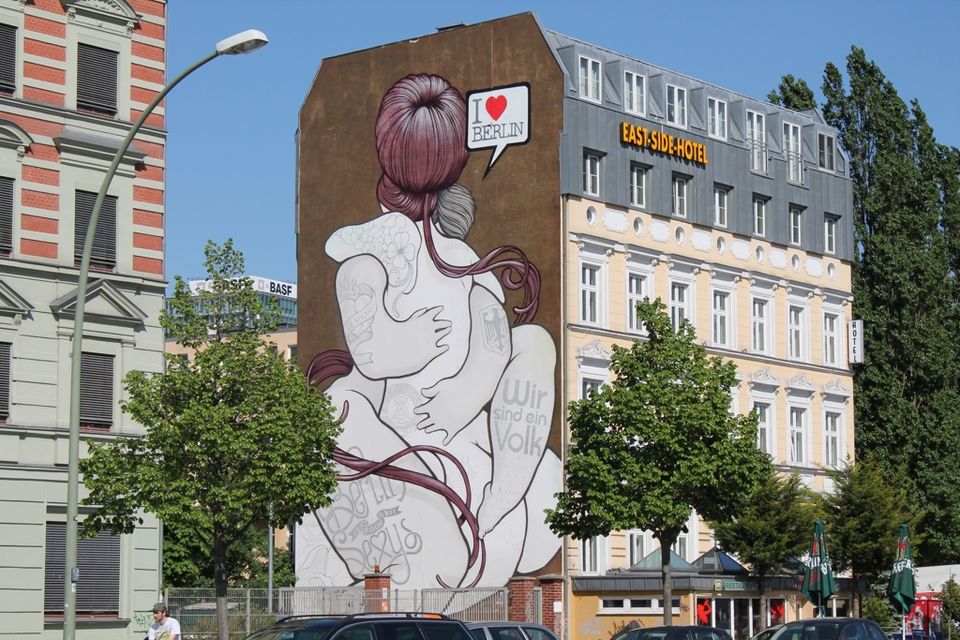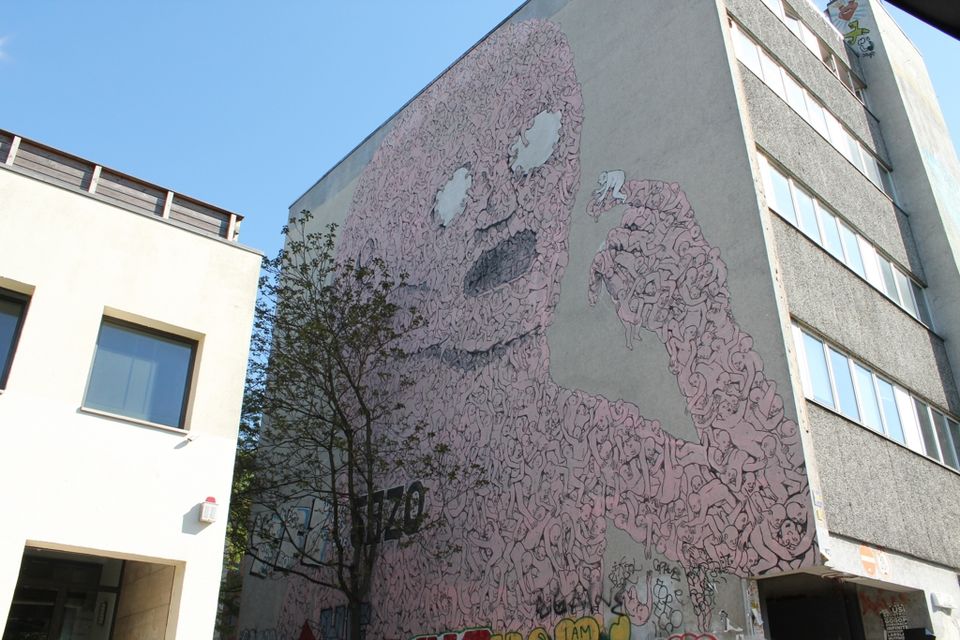 This post will explore the artistic side of Berlin, not architecture art but creative and intuitive street art. I have never seen art like this before as even the most amateur stuff here exudes expertise. We went on an Alternative Walking Tour with Jason, a guy from San Francisco. Even our previous tour guide, George, was from Missouri, U.S.A. I don't know what's with all Americans turning into European tour guides but I totally recommend these free walking tours hosted by Sandeman in Berlin.
So our first stop was at R.A.W. I still have no clue what the full form is and I think it's quite irrelevant. By the looks of it, the place is a bizarre mixture of clubs, restaurants, a taekwondo school, a music school, a recording studio and cafes. The walls are full of abstract art and portraits. It takes a long time to perceive some of them. And funnily, a few I could understand only when I looked at them through my camera lens. This is one of those: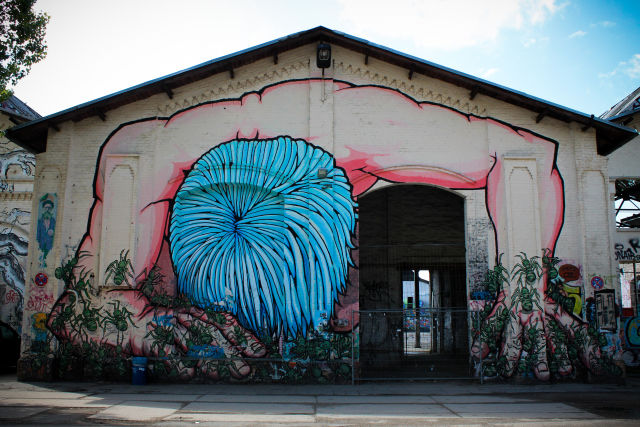 Not just at R.A.W, that day, we saw all over the city of Berlin, near Warschauer Straße and Stralauer Platz at Young African Artist Market (YAAM) and the Eastside Gallery, a crazy amount of graffiti. While R.A.W. and Y.A.A.M. are culture spreading centres, the Eastside Gallery, which is the longest remaining bit of the Berlin Wall, is a glorious piece of art by itself. You need a couple of hours to walk along the mile long wall to study each piece of art that has been painted by several artists from all over the world. My sister, her husband and I walked by each painting, discussing our interpretations of it. It's a very fun thing to do; more so when you've had some yummy lemon beer before it.
There was this other form of street art that fascinated me. There were gigantic paintings on the walls of buildings. When I say gigantic, I mean visible-from-the-moon gigantic. All of these are completely legal and have been painted by Belgian and Portuguese artists. During this tour I learnt of so many techniques of street art like dabbing, sketching, pissing (yes, pissing) among others. Dabbing is when you take a huge cloth and dab it onto the wall. Of course when you dab and pull off, it drips, creating a shady effect. Pissing is when the painter stands on the ground and shoots paint onto the wall with a hose (I guess). I can't imagine how much dedication this needs. Just imagine, hanging off the wall by a rope in the bitter cold, with a bucket of paint and painting something on a wall. I wouldn't even consider it even if I was paid a heavy sum. Not to mention I'd have no perception of the size and dimensions of my artwork while so close to the wall. Jason said that every night, you can hear paint spray bottles going click click click pssssss and then sudden police sirens, followed by silence. It is bizarre, for instance, there is this guy that paints the number six all over the city. He's called the 'Six guy'. Nobody knows who he is but he paints his number everywhere.
I think street art reflects how deep Berliners' emotions go into the history of their city and also the immense passion they have to articulate it in such an imaginative manner. Each picture has a story behind it. Every artist has so much to say with such simple works of art. It's a lovely idea to cover a city's walls with its culture.
This trip was originally published on Swat of All Trades.