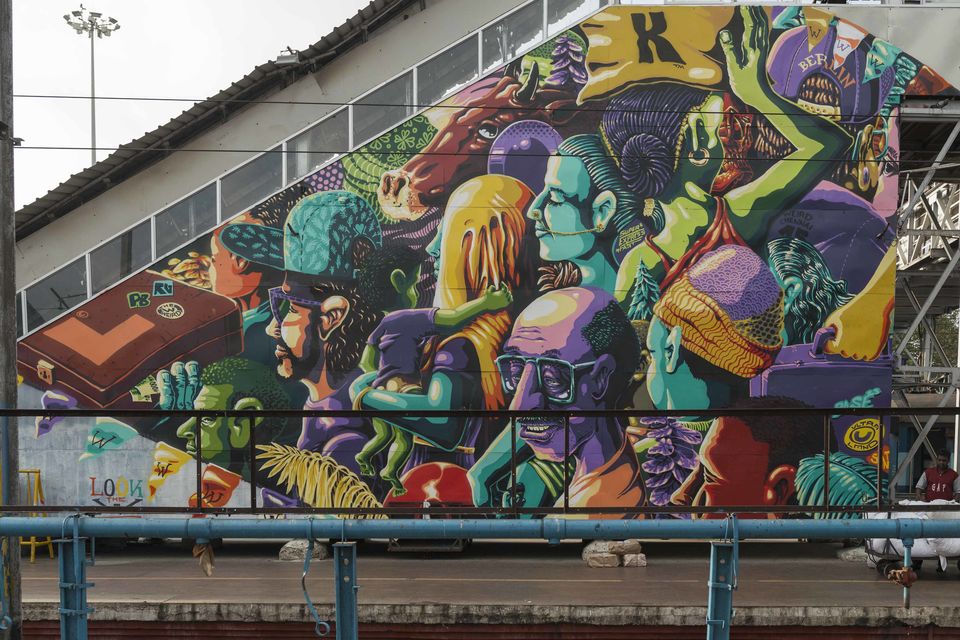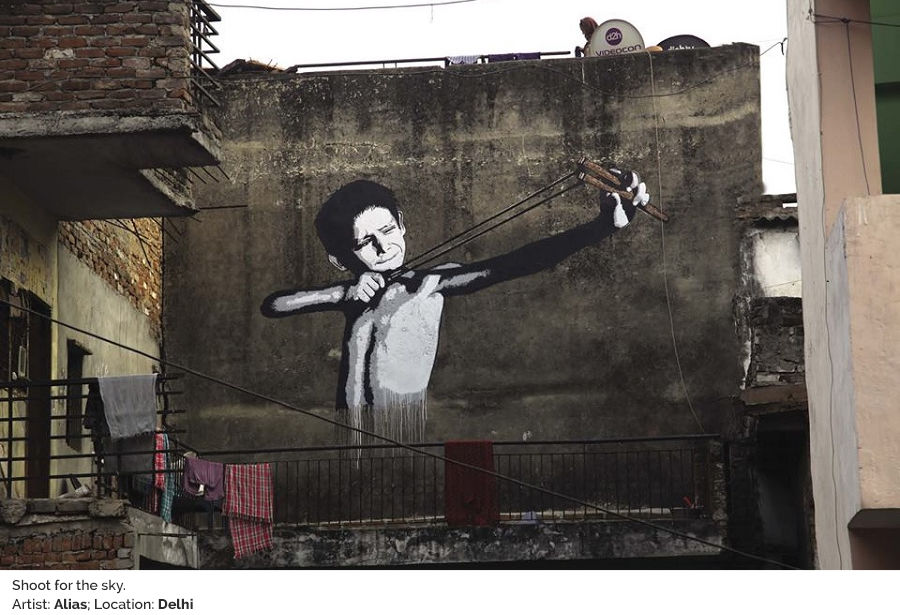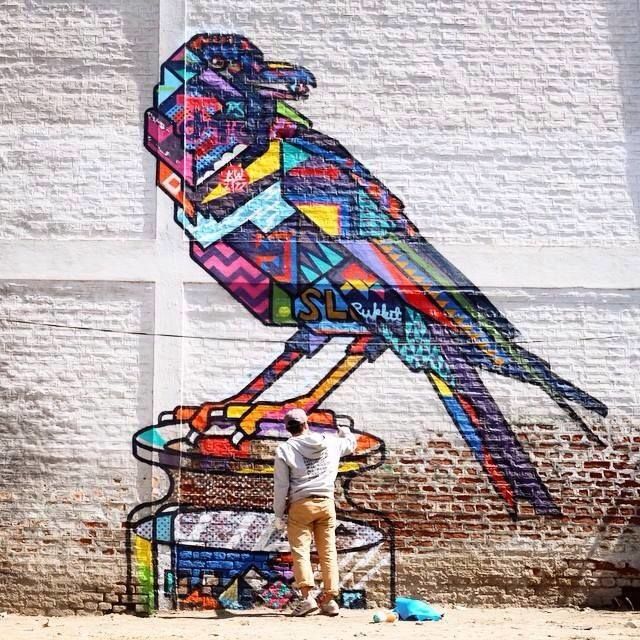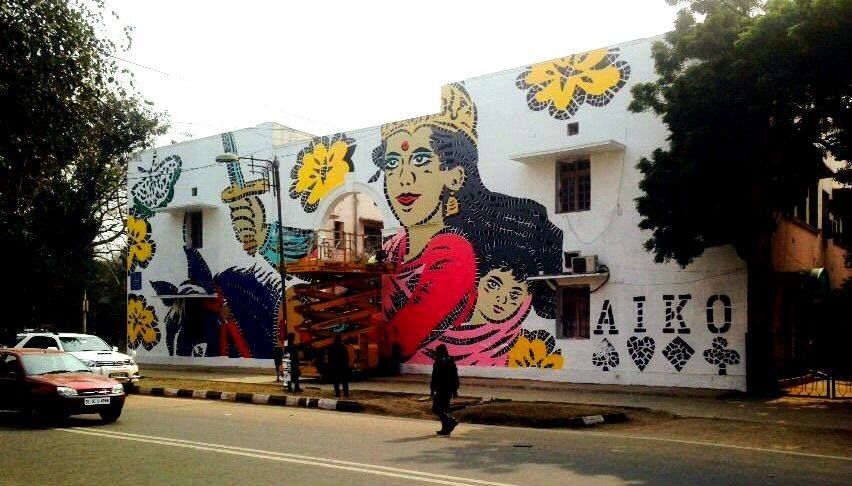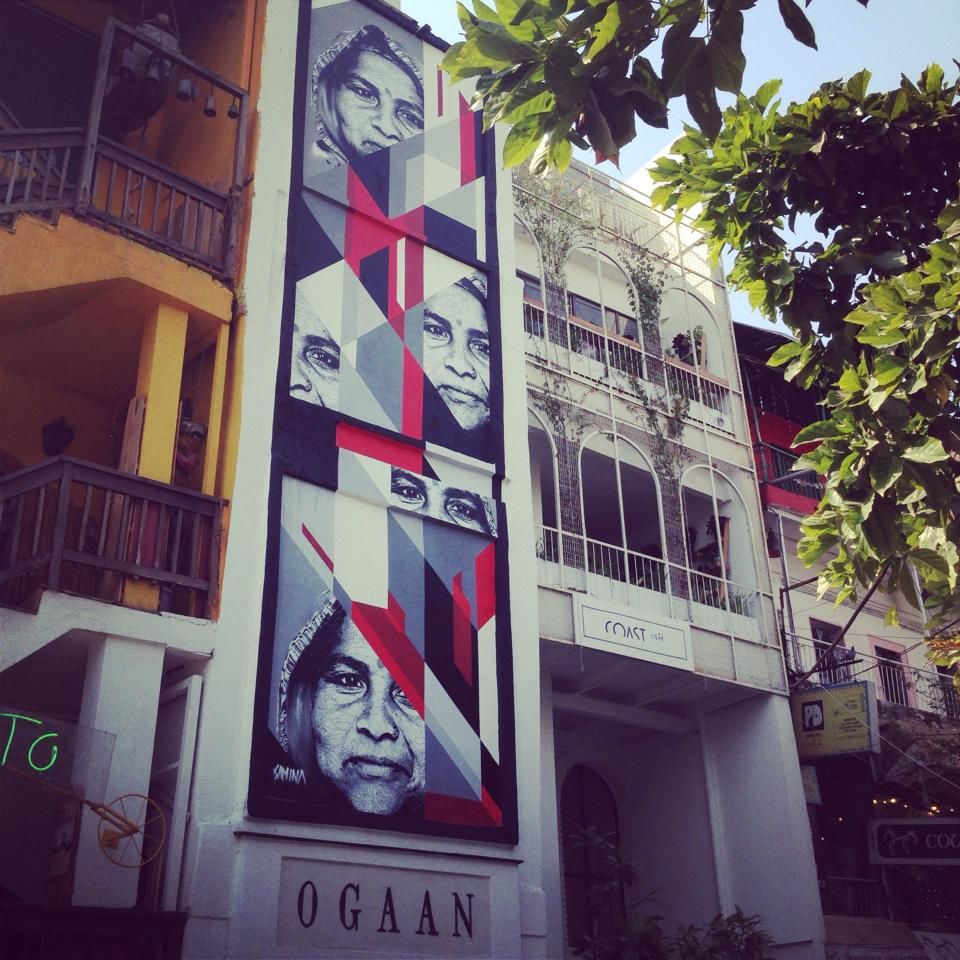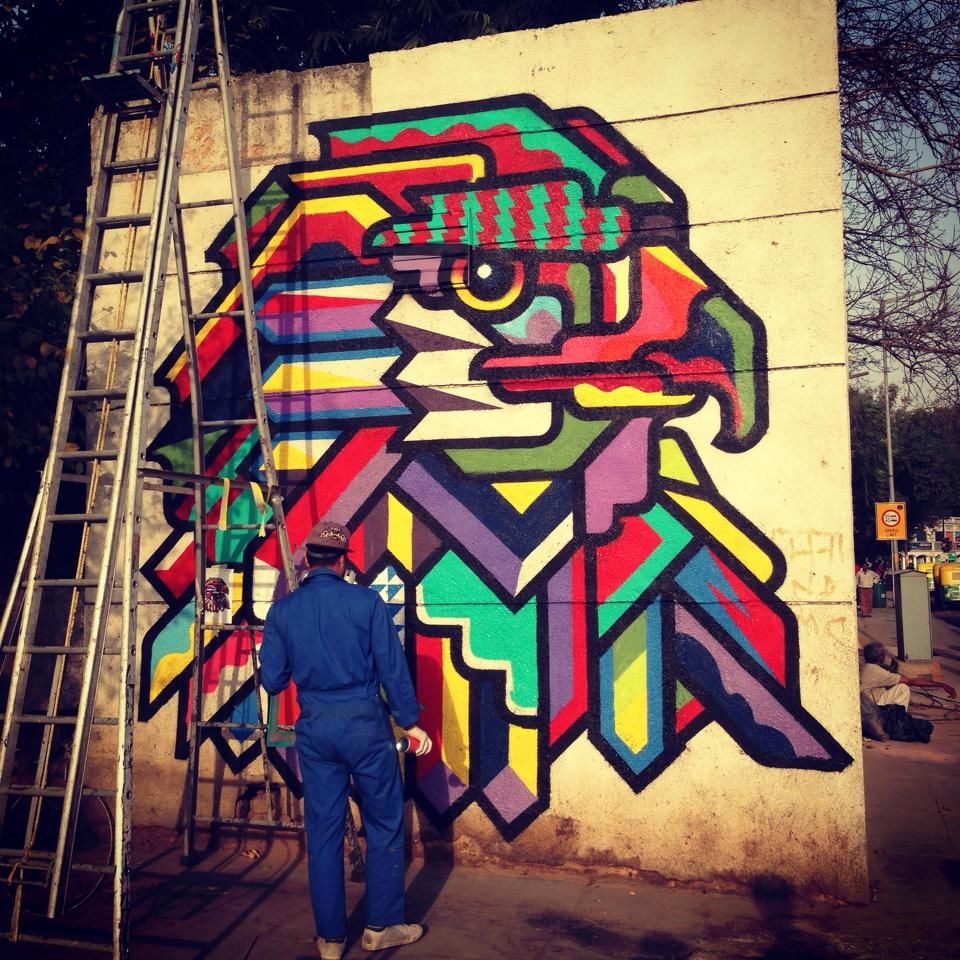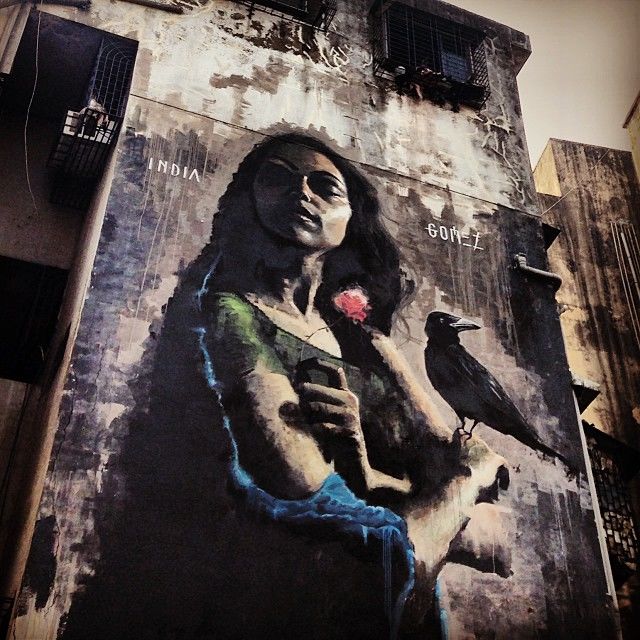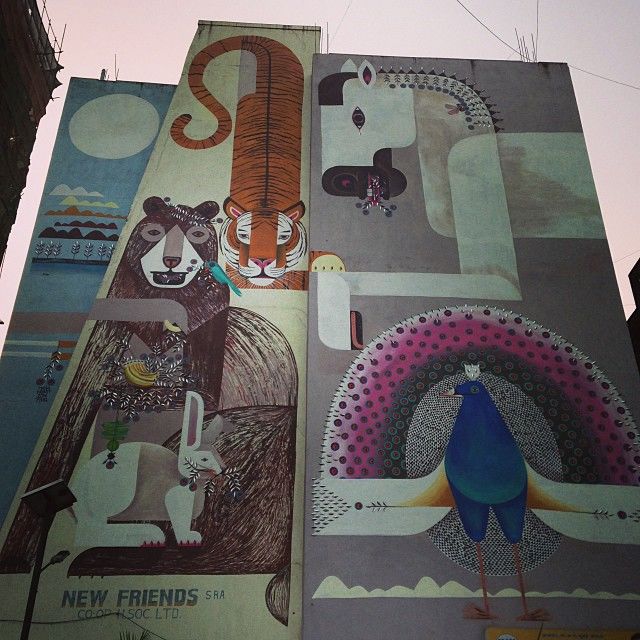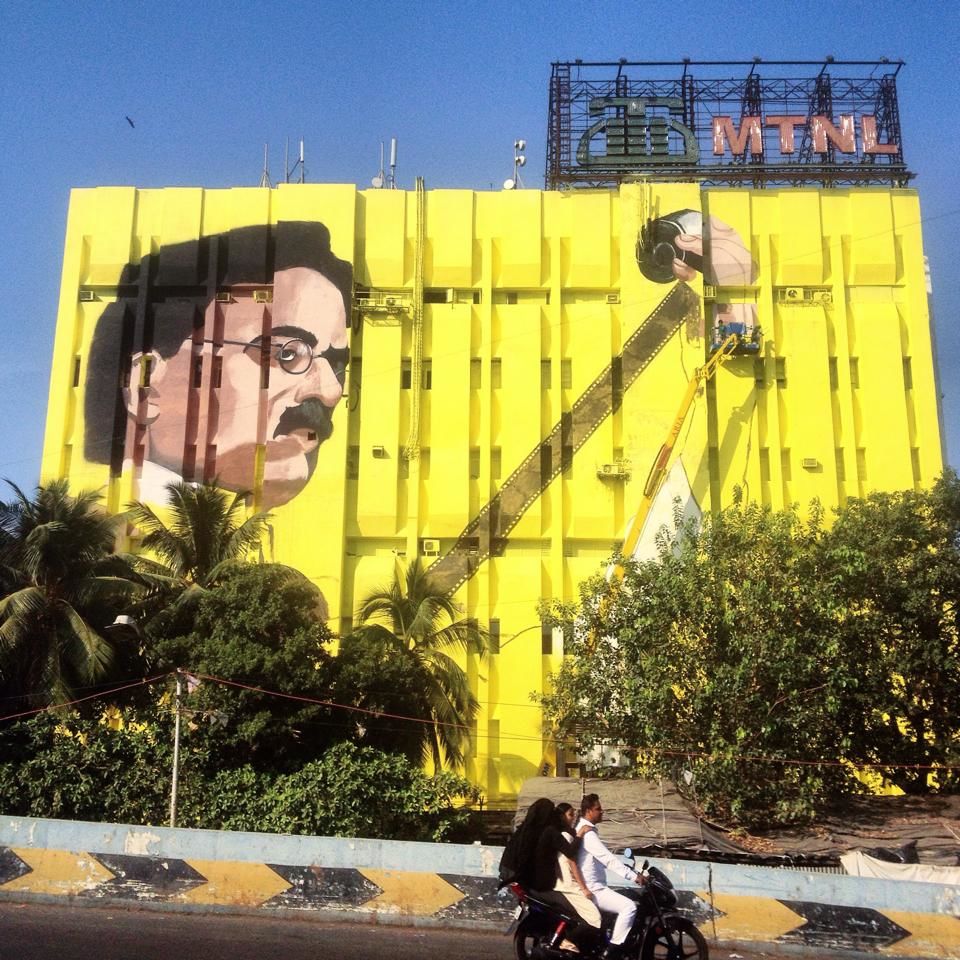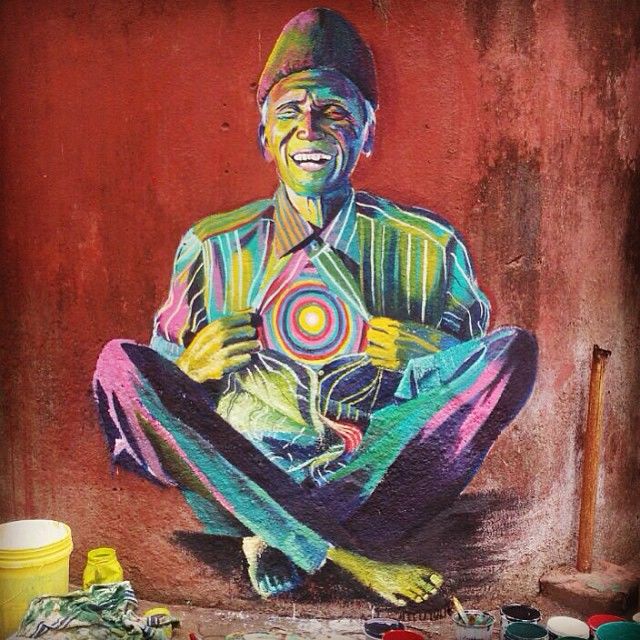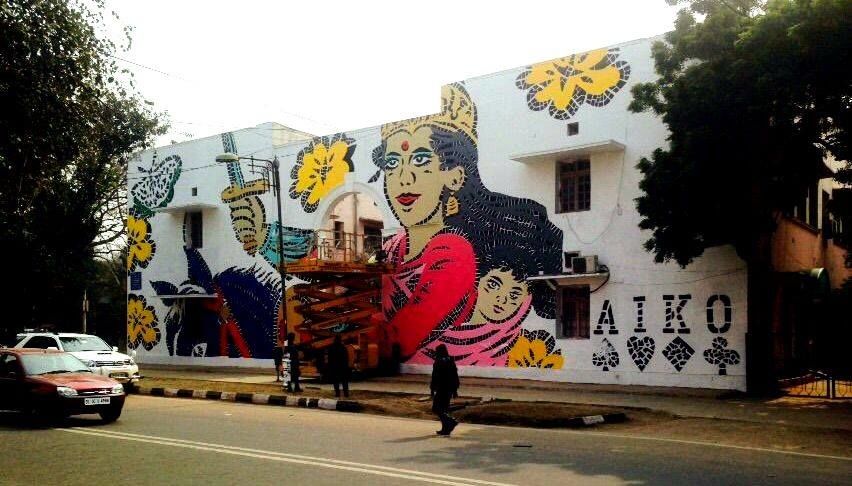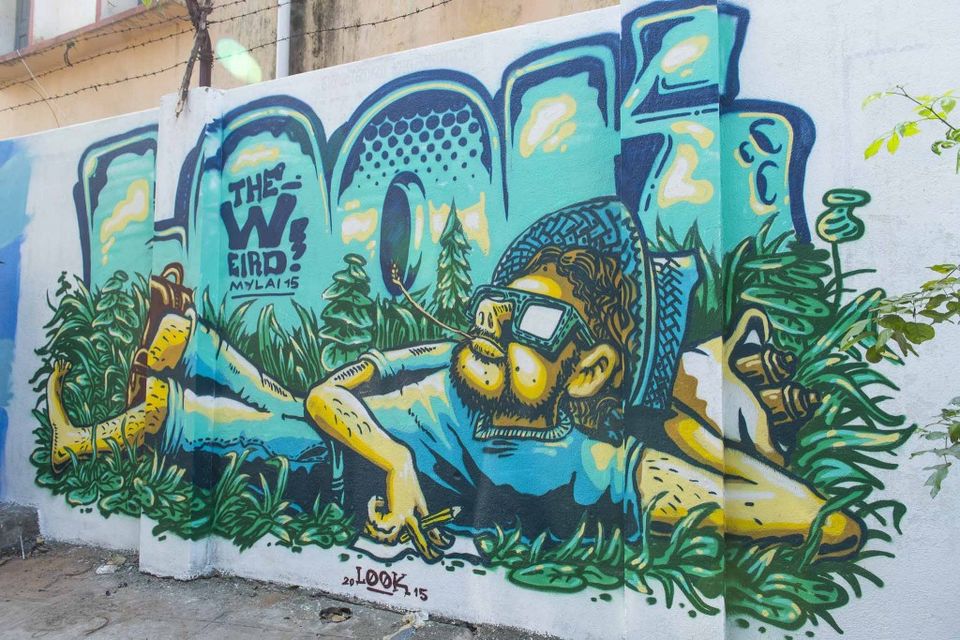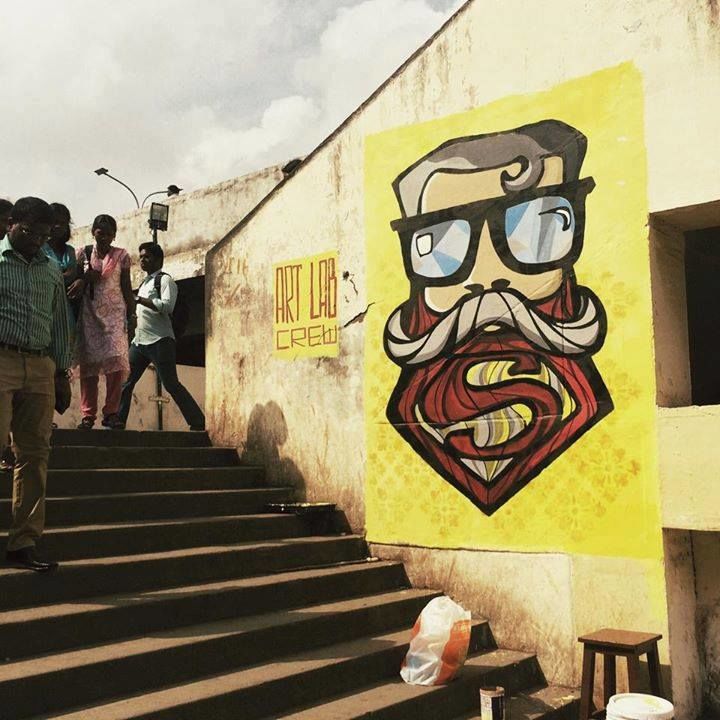 A lot of us,Indians have grown up seeing our streets swarmed by many pulp fiction inspired paintings on the walls, pillars or even as local advertisements. What we didn't see was a growth of something that could concretely be termed as Street Art!
As the times have changed so have our appetite for the art in its various forms, individuals and communities are now getting involved in a new wave of artistic expression on the street!
Starting 2015 we saw, St+Art India take up many spaces in India to transform ordinary streets into creative masterpieces across various parts of the country.
Here is a list of the best streets to find some of these most awe-inspiring pieces!
1. Delhi

The capital has been blasted with a bomb of colours on the streets. What is even cooler is the fact that these foundations have collaborated to come up with some brilliant street installations covering up shelters for the homeless.The concept is gathering speed as they are painting the town with the most inspiring art pieces that would overwhelm you and inspire you to create something of your own!

Locate this amazing crochet installation made by over 90kms of fabric by over 60 people on the something road. This project was taken by St. Art India in collaboration with Delhi Urban Shelter Improvement Board.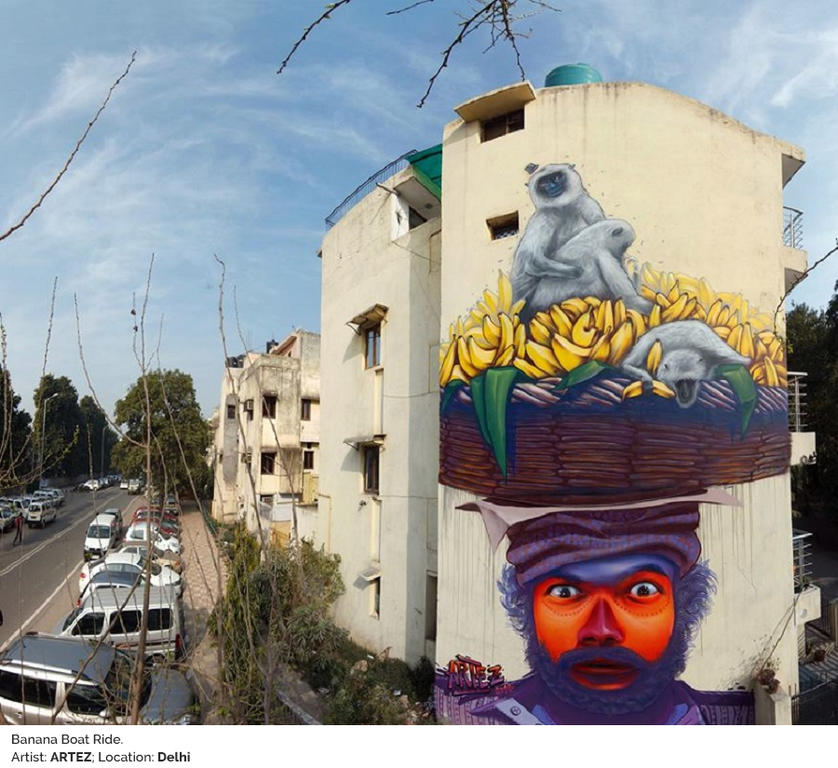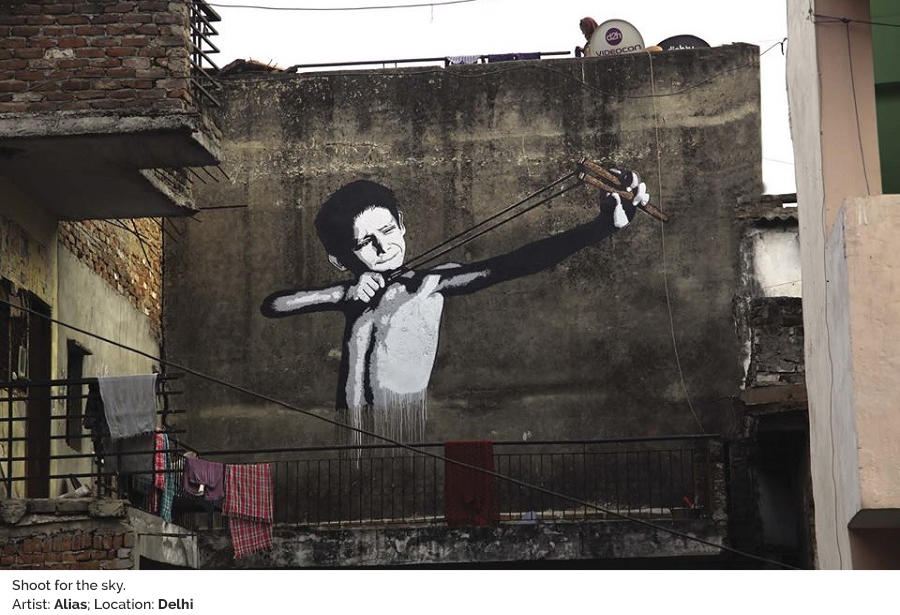 Mural by Lady Aiko at Lodhi Colony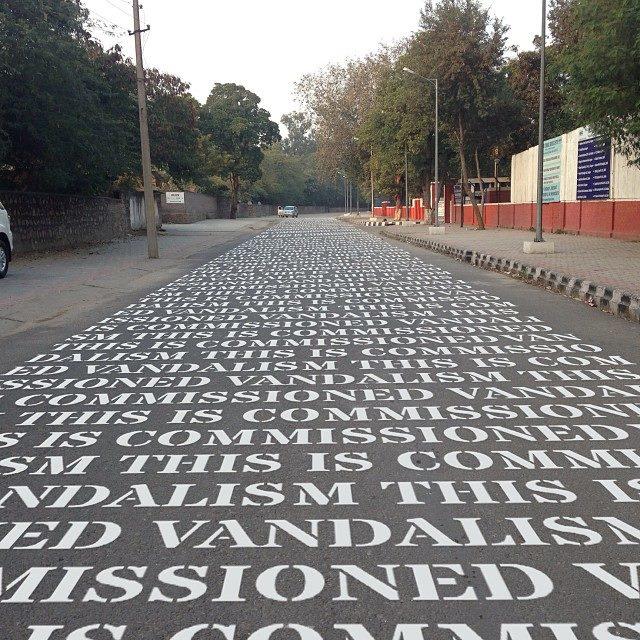 The artwork says : This is commisioned Vandalism. The ironical piece by Daku at India Art Fair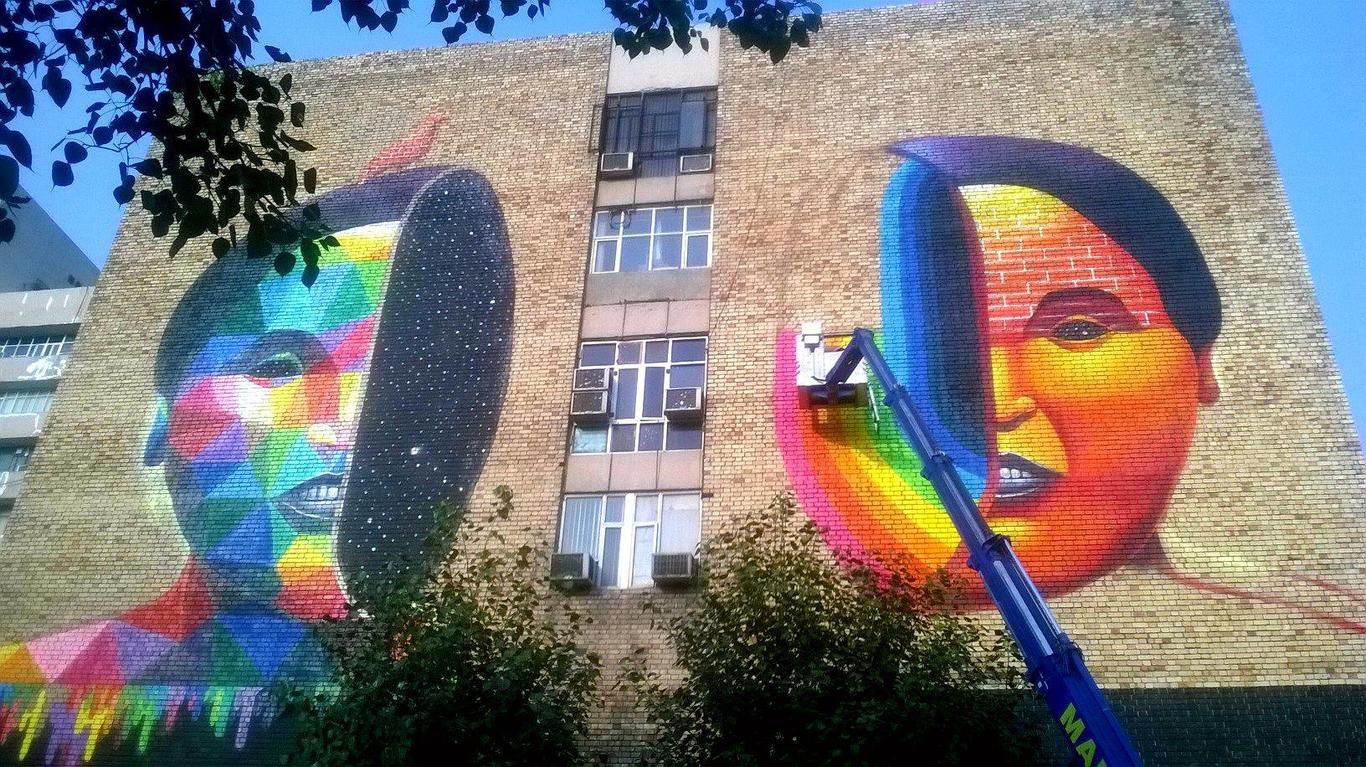 Spotted on the walls of Lok Nayak Bhawan,Khan Market.
Mumbai turns out to be vertically very high a canvas, leading to such gigantic artworks that leave you spellbound as you stand and look up,straining your neck!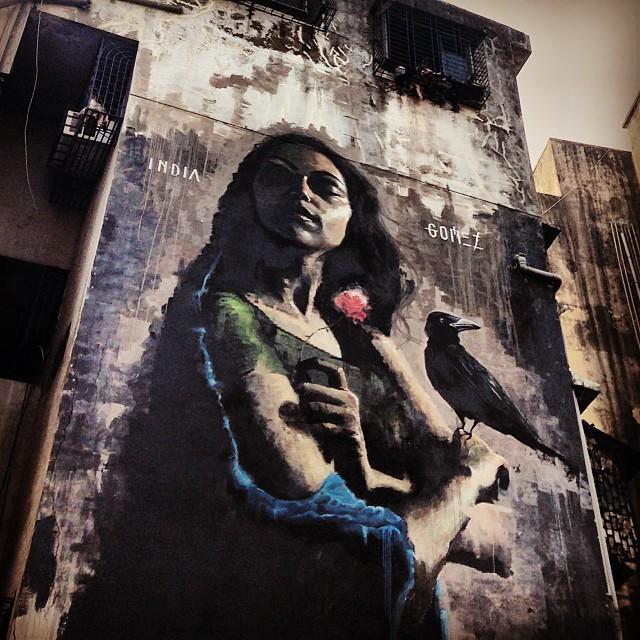 On the towering buildings of Dharavi, by Gomez.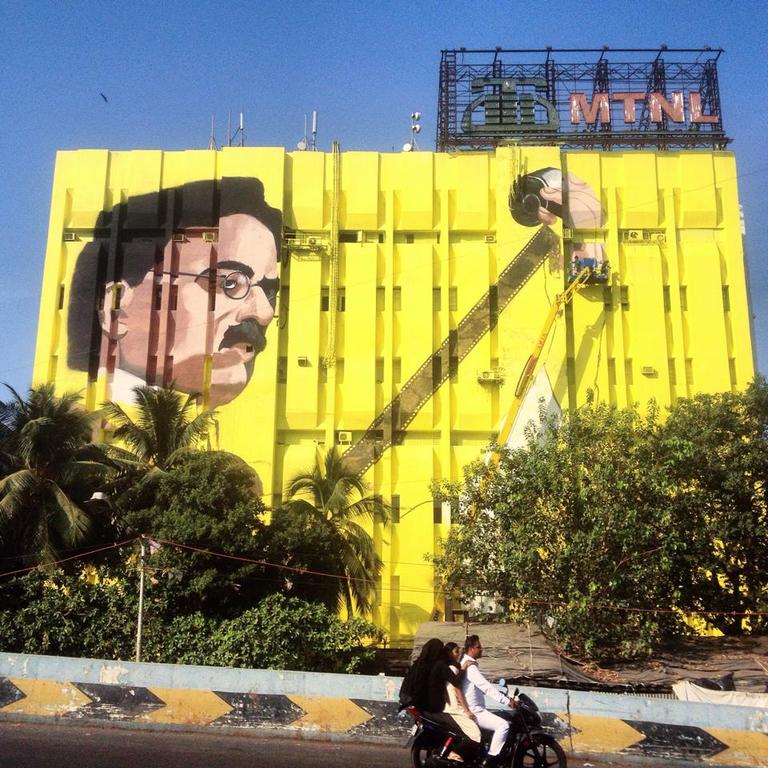 Mural of Dada Saheb Phalke by Ranjit Singh.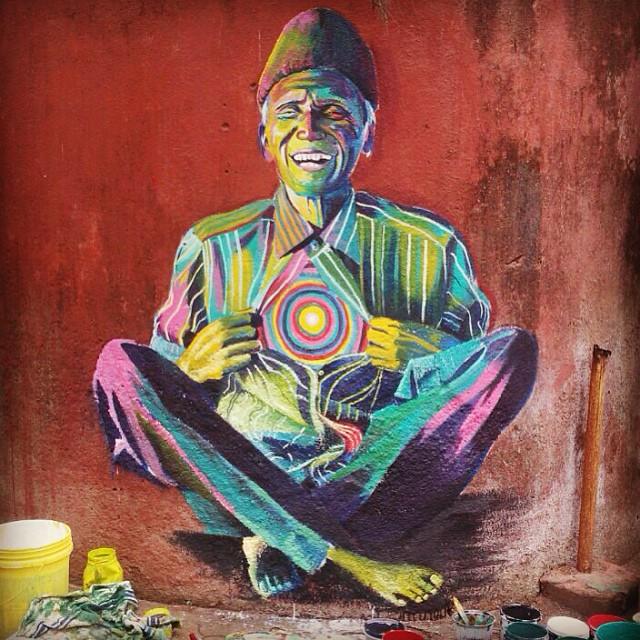 Street Art found on Pali Market Road,Bandra by Nirvair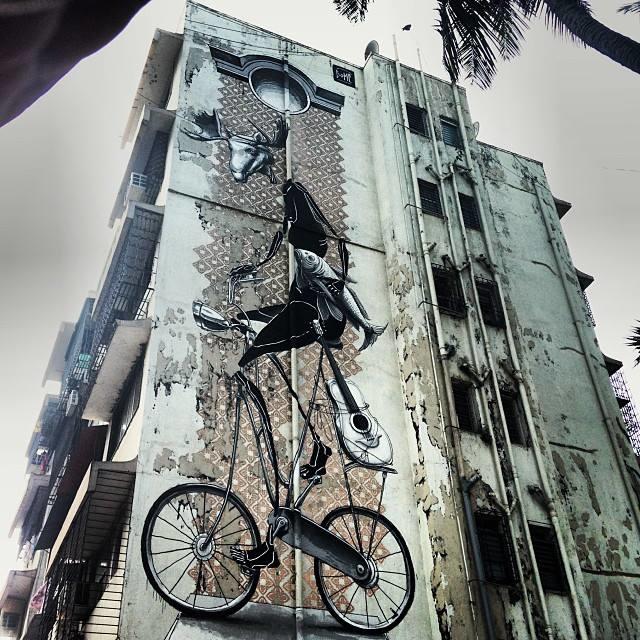 Coming Home by Dome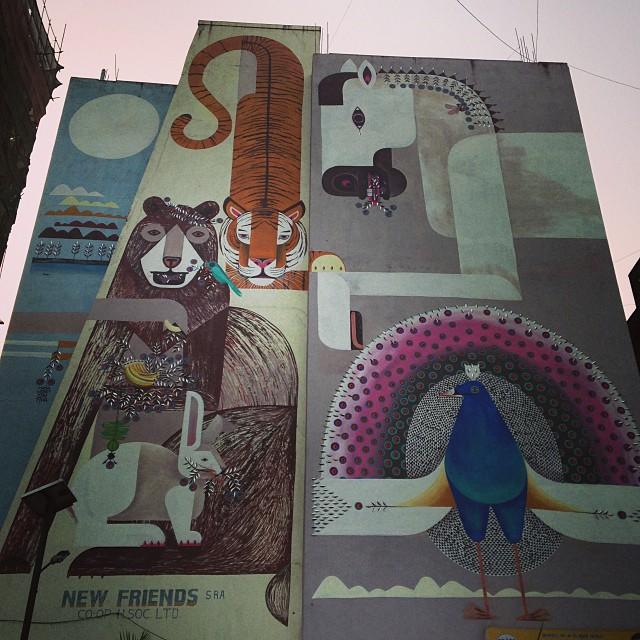 A beautiful piece by Tikka near Bandra!


Conquer the Concrete is a maiden venture towards a movement of street art ,which is right now spreading in Chennai. Looking at the upcoming art culture in Mumbai and Delhi, Chennai thought of coming up with something on the similar lines that could work out as a homage to the hoarding painters who have coloured the walls of the city throughout generations meanwhile welcoming the new surge of contemporary art.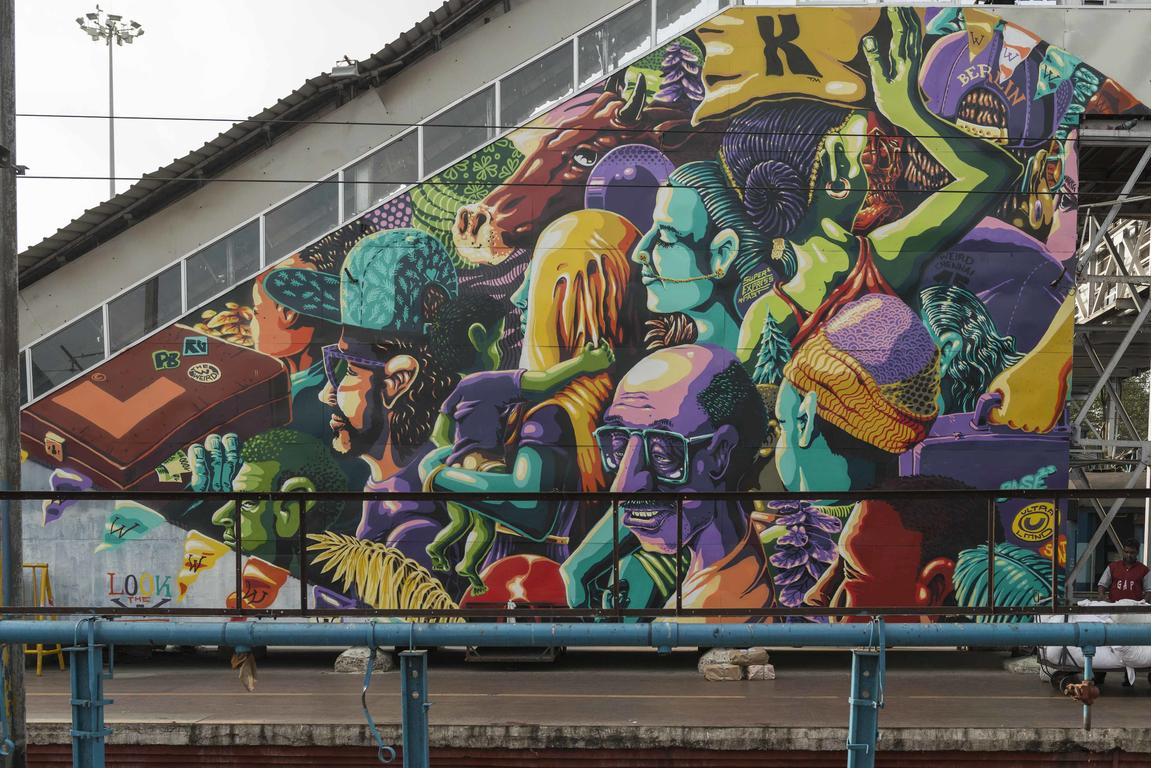 Art by Look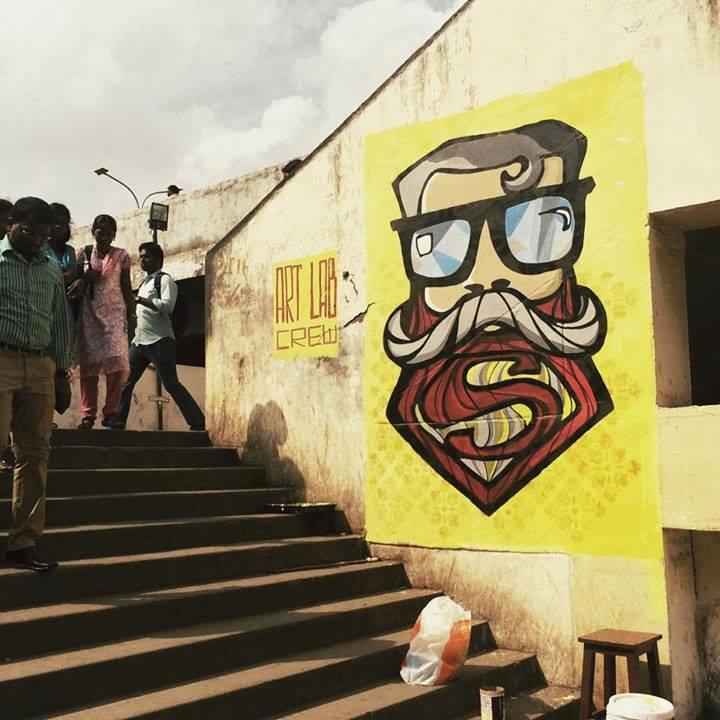 Chennai's Art Lab paints up the Park Town Station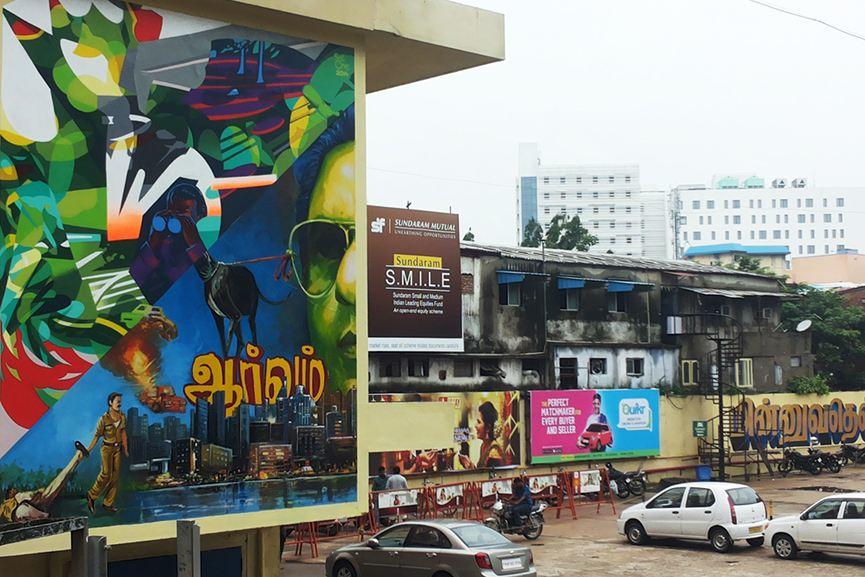 SatOne and Dhakshna - Chennai Pilot Project, October 2014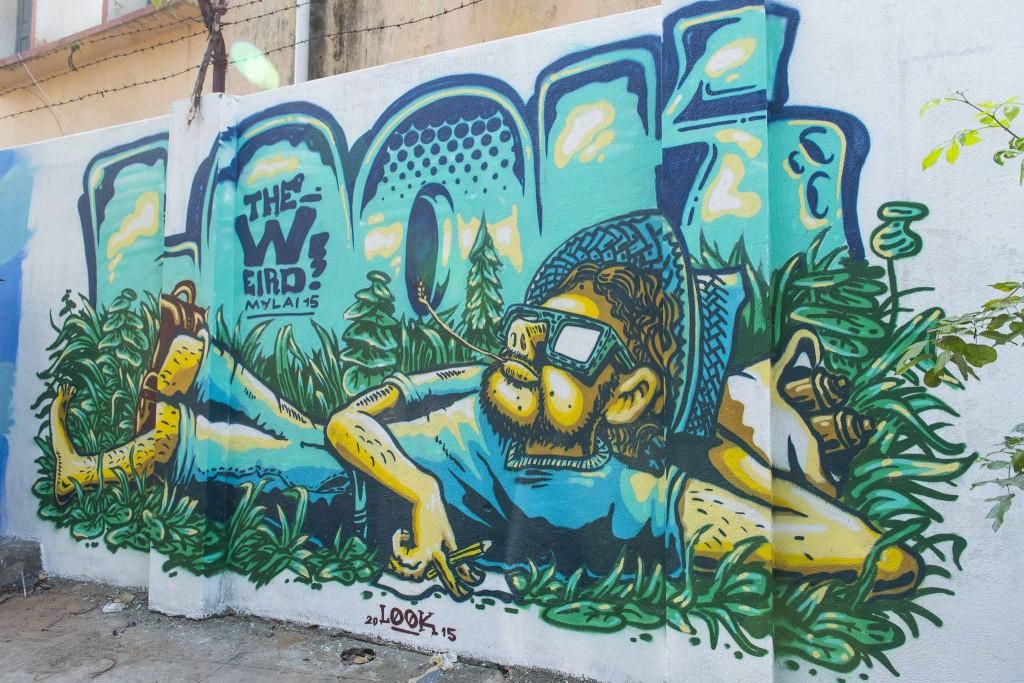 Art by Look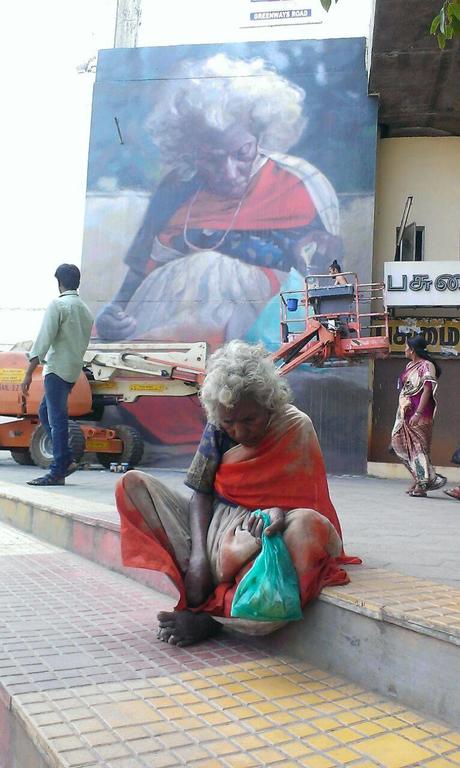 Now this is as real as it gets!
To appreciate more of their art, take a look at Street Art Chennai!
Varanasi boasts of a different style of street art altogether, which fall perfectly against the curious city of life and death. The old town is made even interesting by the brush strokes of artists like Harshvardhan Kadam who works under the studio name inkbrushnme.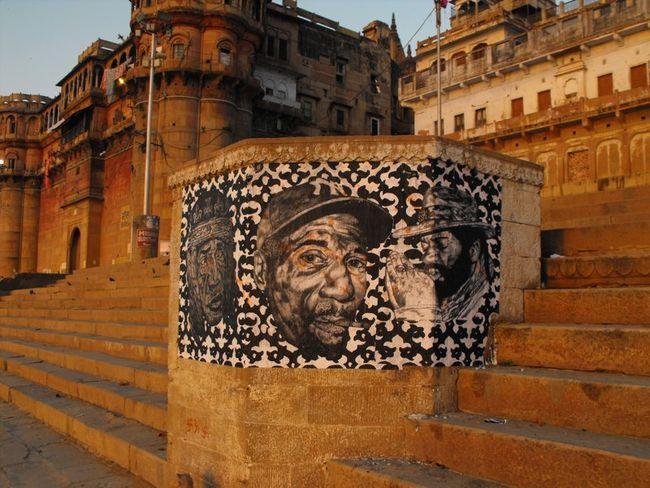 Characters By Hugh Leeman, Varanasi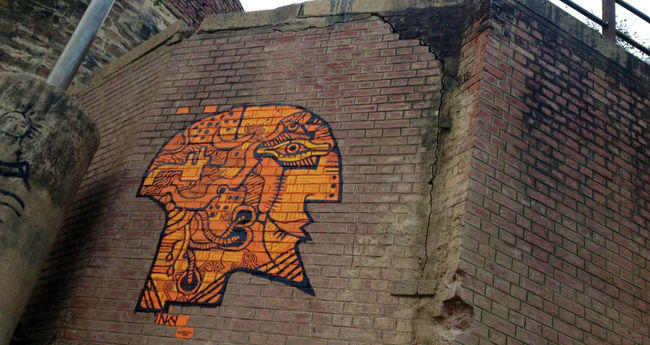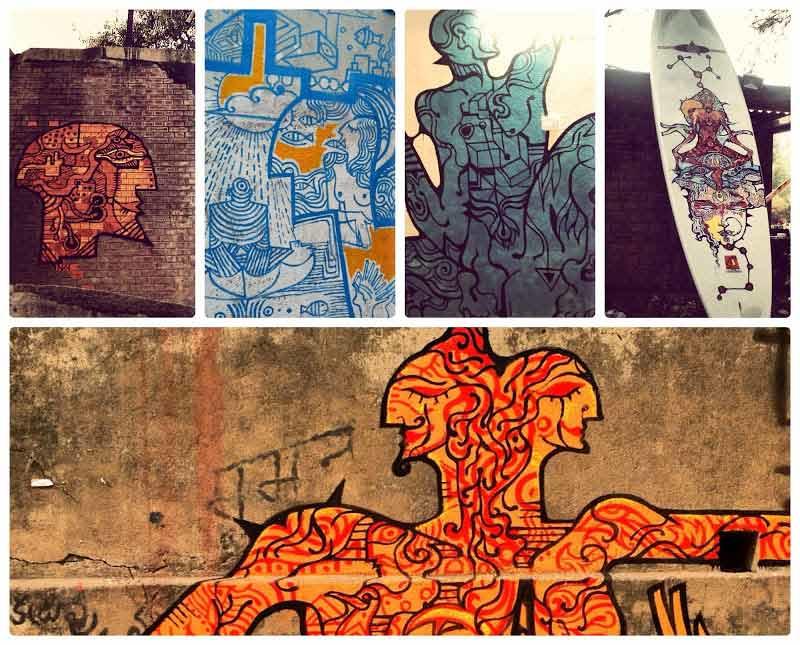 Street Art by Inkbrushnme - Varanasi
The country is opening its wings to a new wave of art. Spot the numerous fabulous pieces on the streets near you and share it with everyone, let us be proud of the effort which is being put into making our roads a more inspiring and creative place to be on!