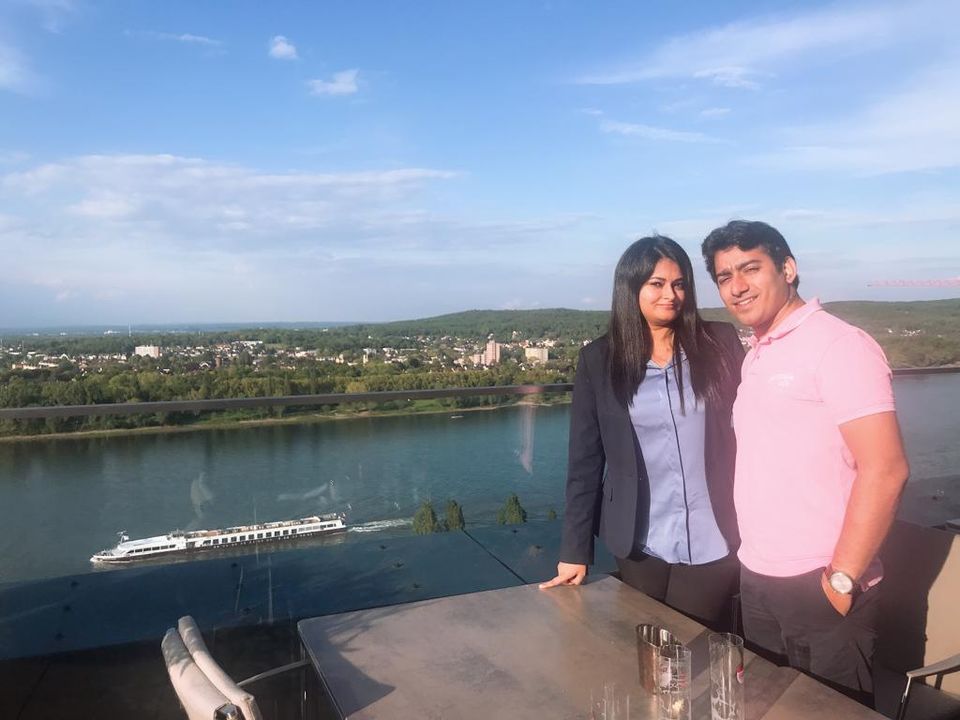 History...that's all what it is...nothing much fancy to visit in this city..but you can make the most of it by reading about my short trip of 2 days.
All the major places you must have read or heard of are at walking distance in Bonn.
Ludwig van Beethoven,one of the greatest musicians was born in Bonn.
Even after becoming deaf in the middle of his career, he still continued to compose music and is still admired for creating many amazing symphonies during this phase.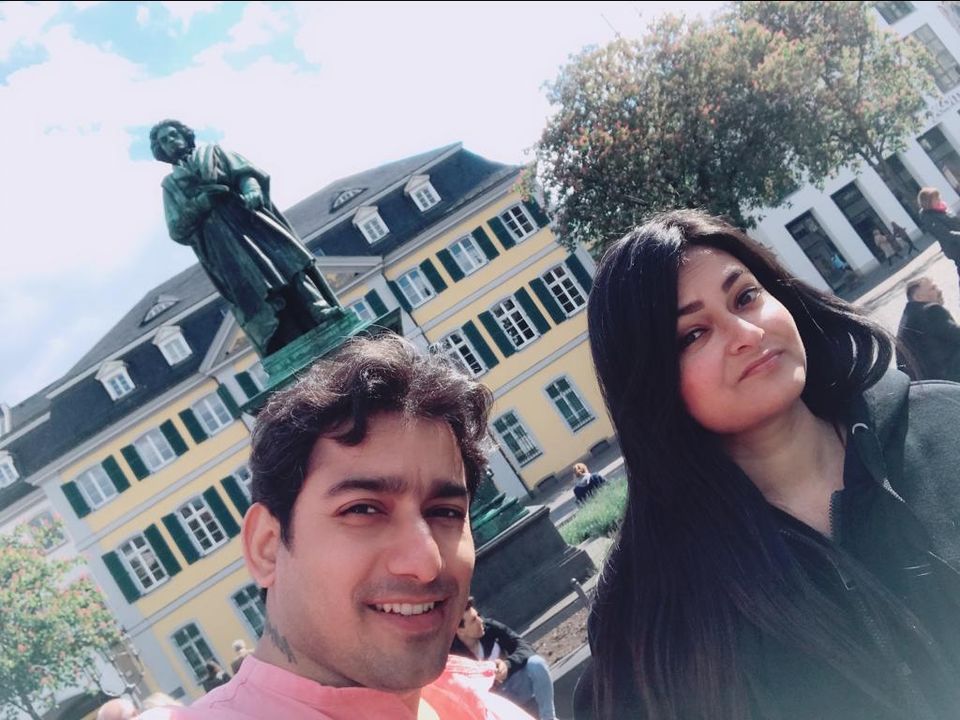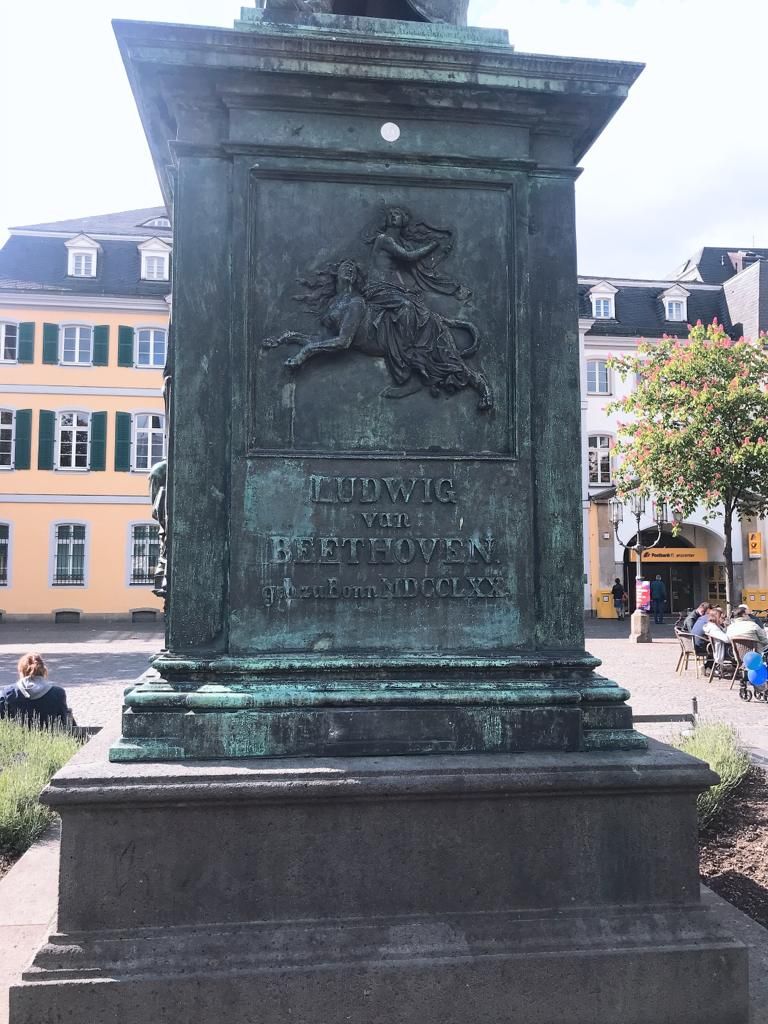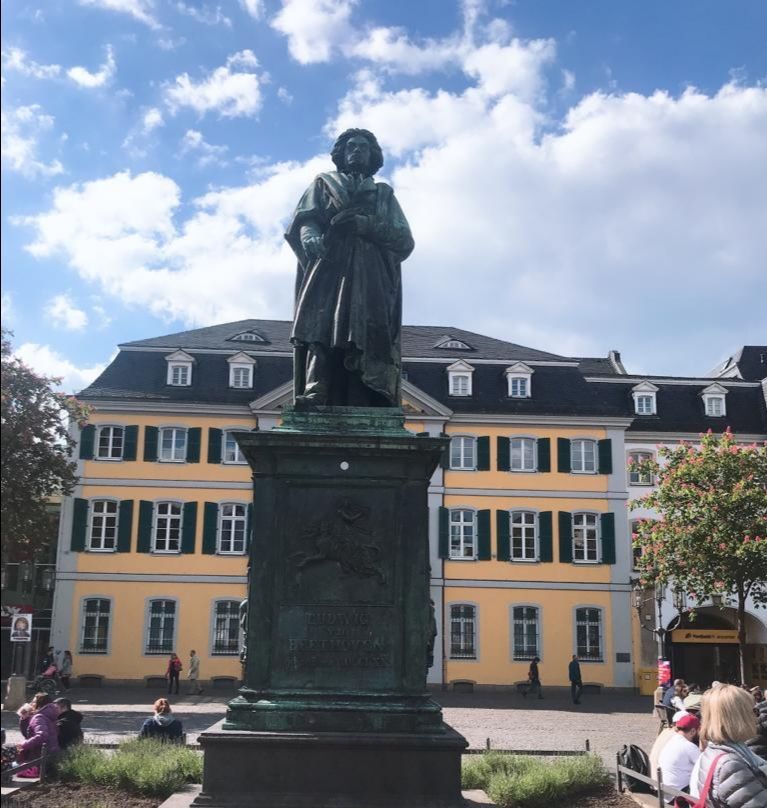 Located at the same place as Beethoven monument is this Church.
Built between 11th and 13th century this is one of the oldest churches in Germany.
One of the pillars was undergoing repairs/maintainance when I visited, as can be seen in the picture.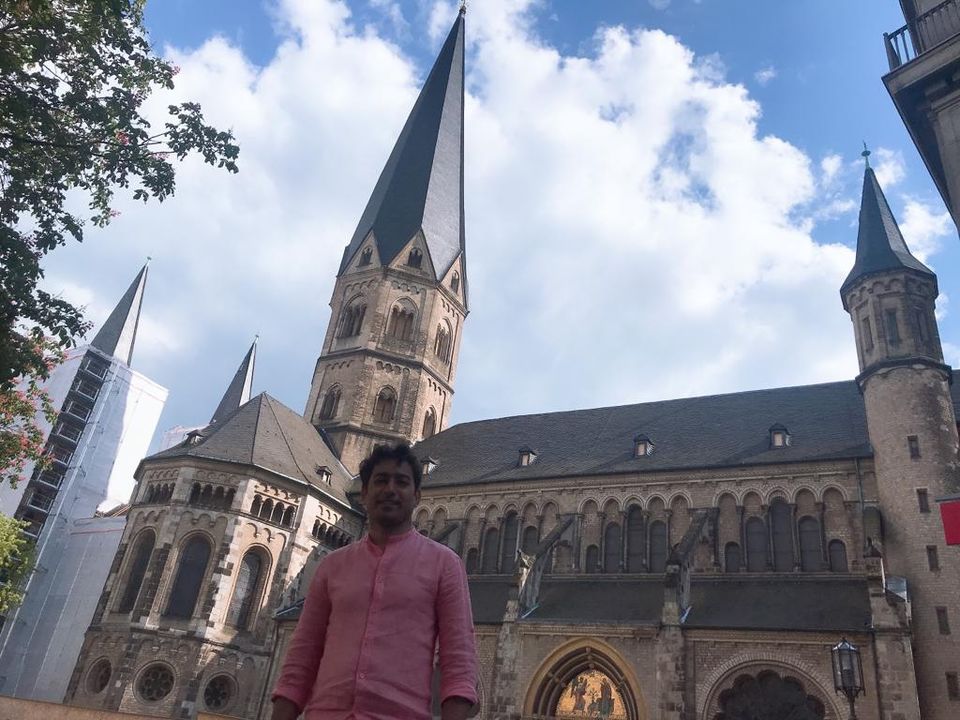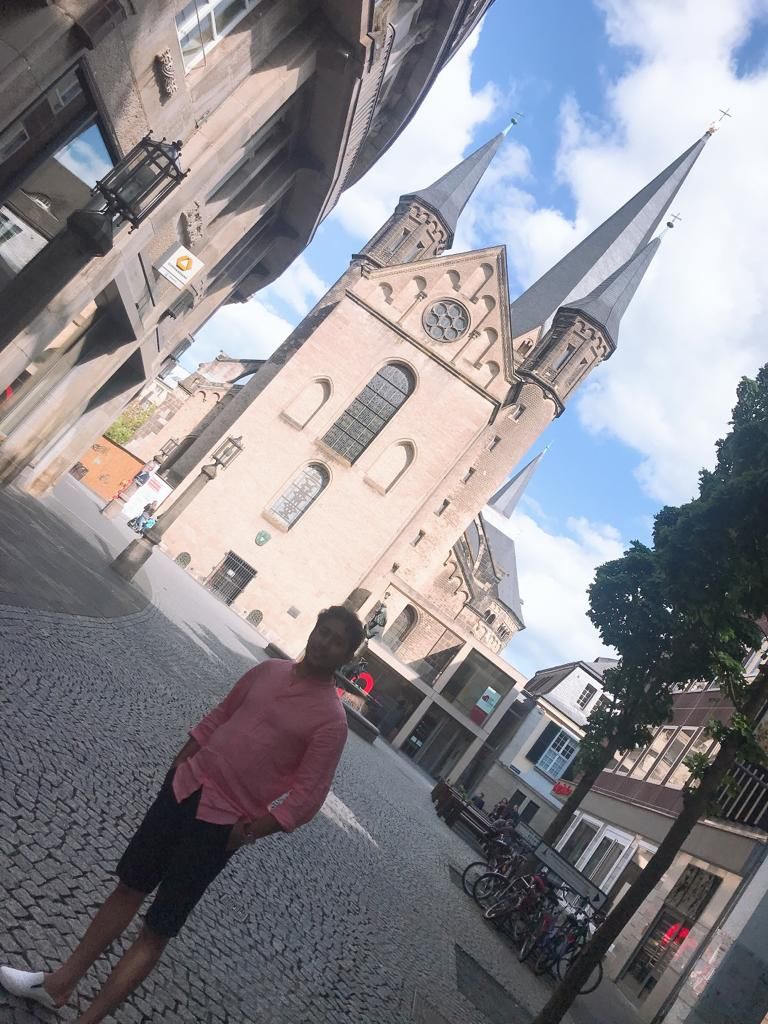 Just a walk down the Bonn minster will take you to this beautiful Sterntor Gate.
Its a Gate which has been reconstructed using the last remains of the medieval city walls.
It was reconstructed as it was becoming a problem for the increasing traffic in the city.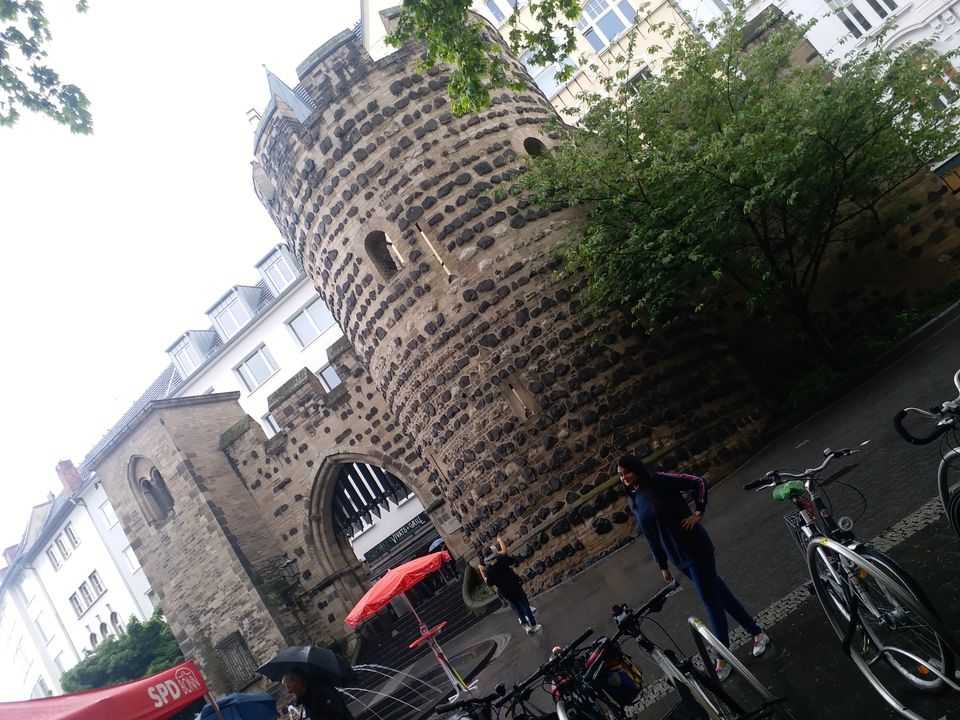 As you walk a little further you will reach at the Old Town Hall at market square.
Its a Rococo style building which dates back around the 18th century.
Many important people like John F. Kennedy and Queen Elizabeth II have given speeches over here.
Currently its being used as the office of the Mayor.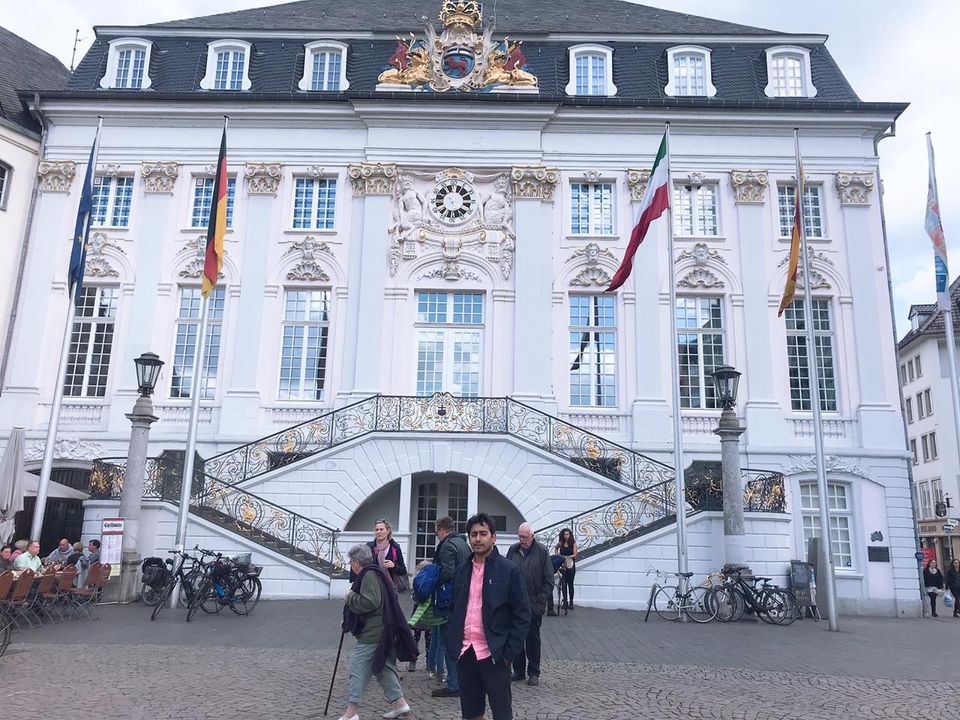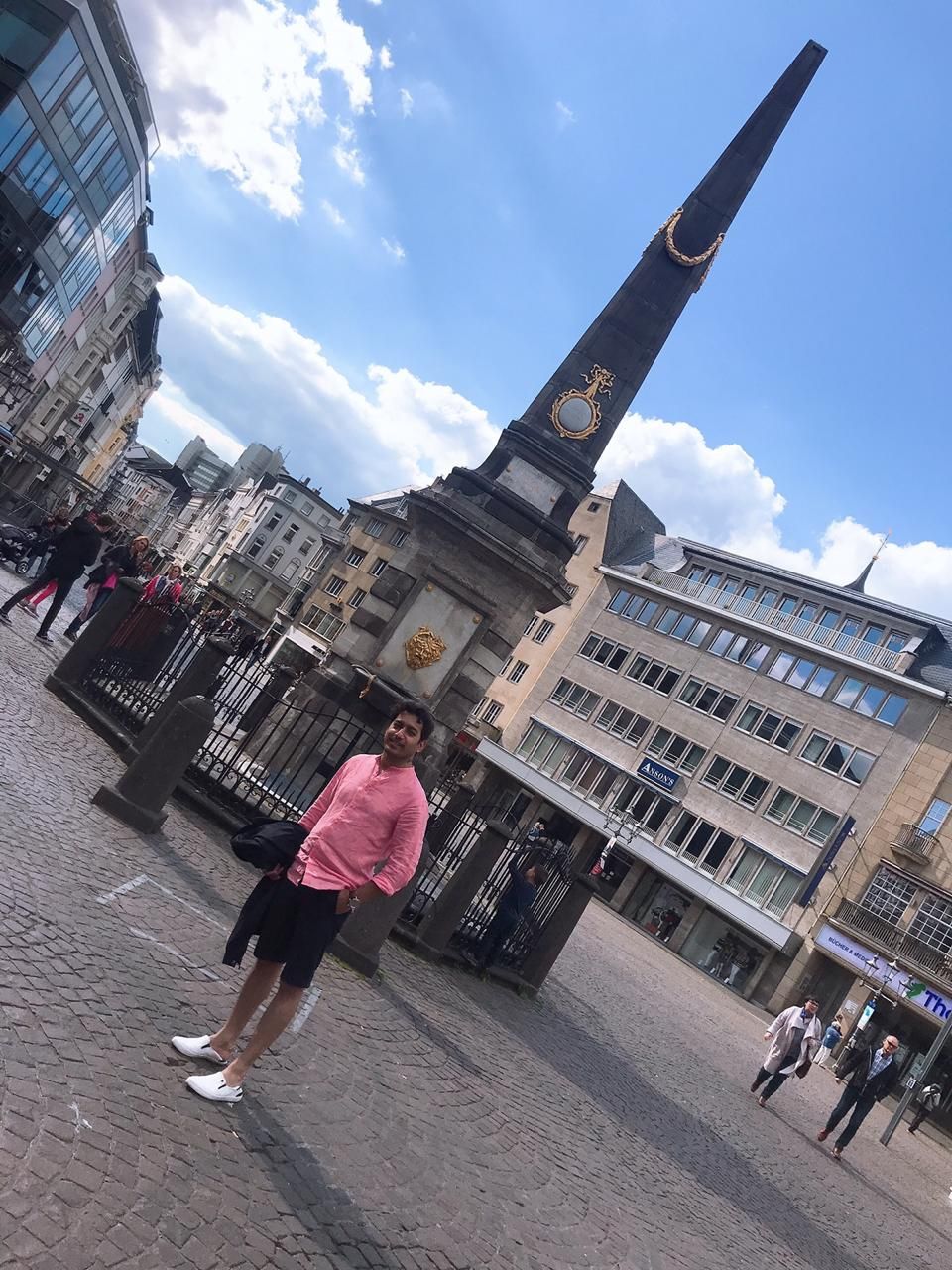 It was Lunch time! You have to have food at a famous place along the river side under the shade of the tree on those wooden benches!
Its at a walking distance too from the city center and one of the best place to have the famous German beer...Kolsch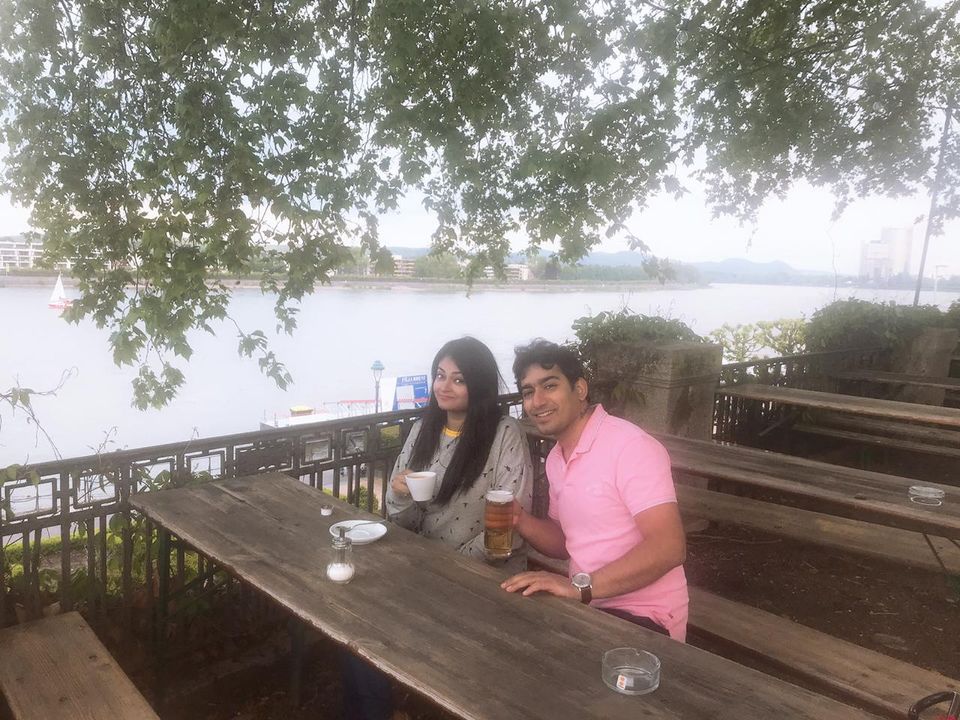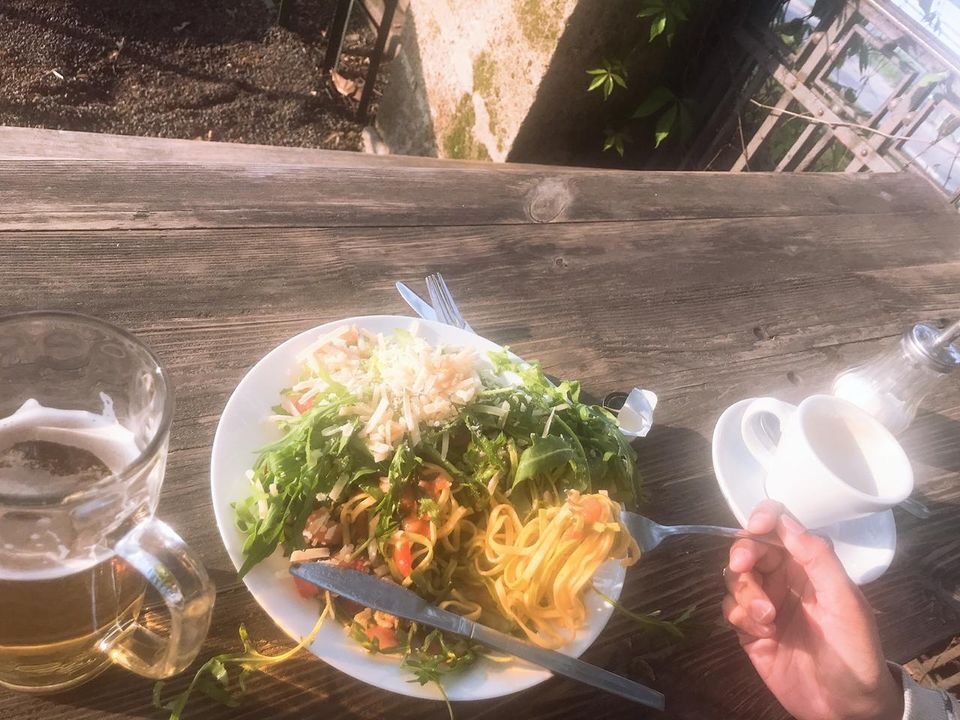 The Art and Exhibition Museum doesn't have any permanent collection because it focuses on exhibiting the art and history from around the world.
I never imagined there could be Happy hours even at the museums as I was lucky enough to get it!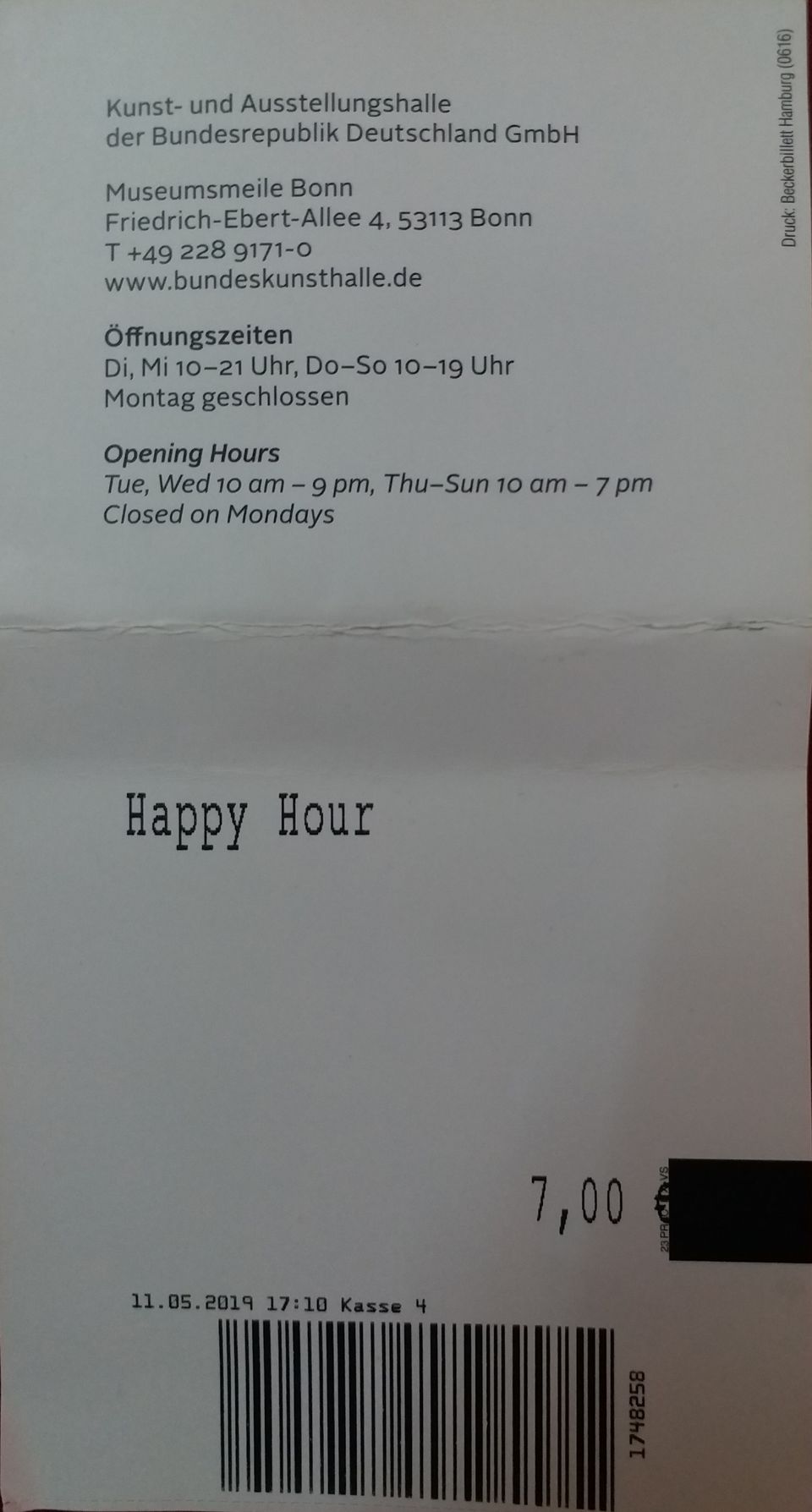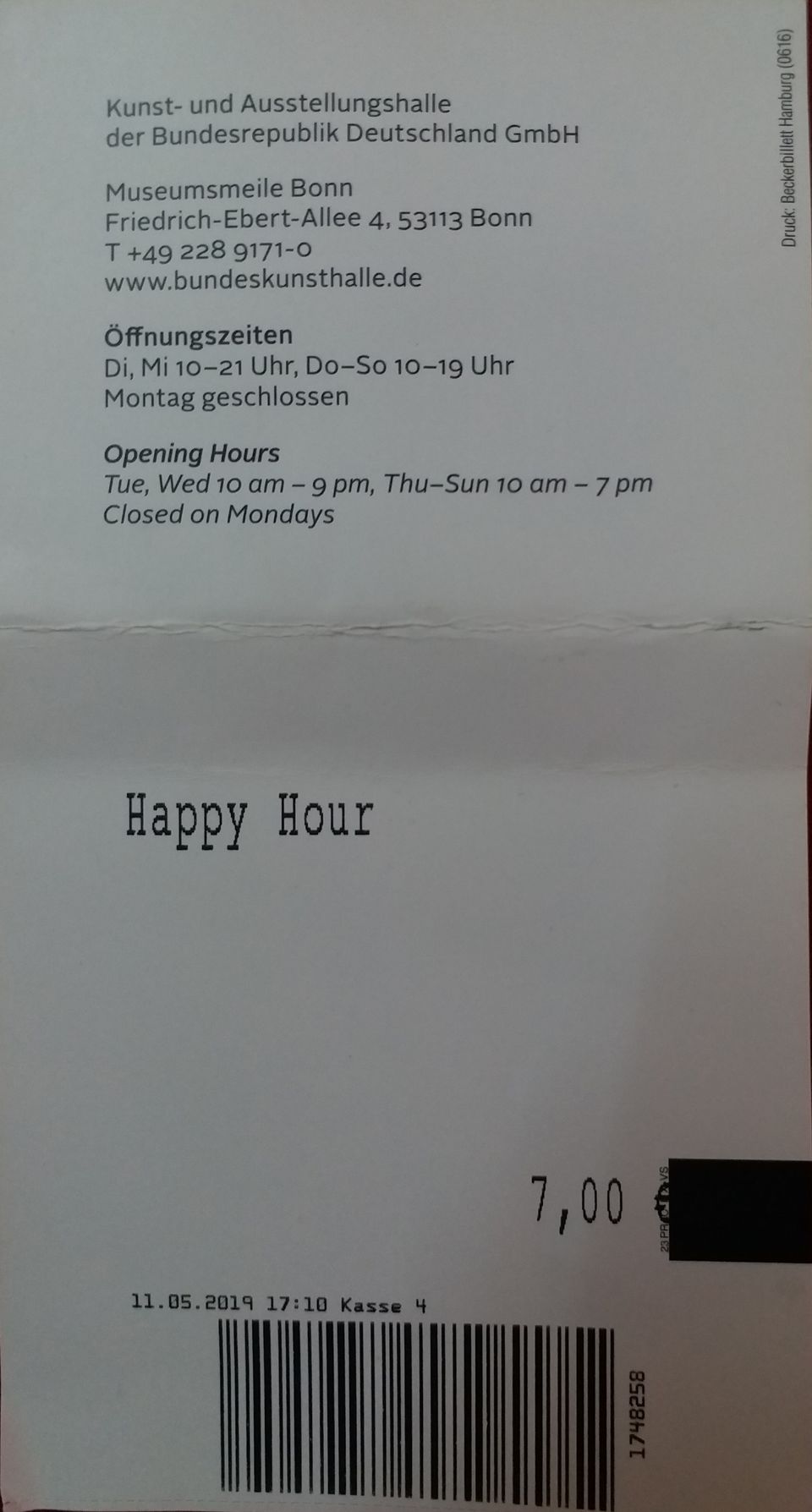 We were so so lucky as the art being displayed was..."Michael on the Wall"
Some beautiful words written about Michael and amazing pictures-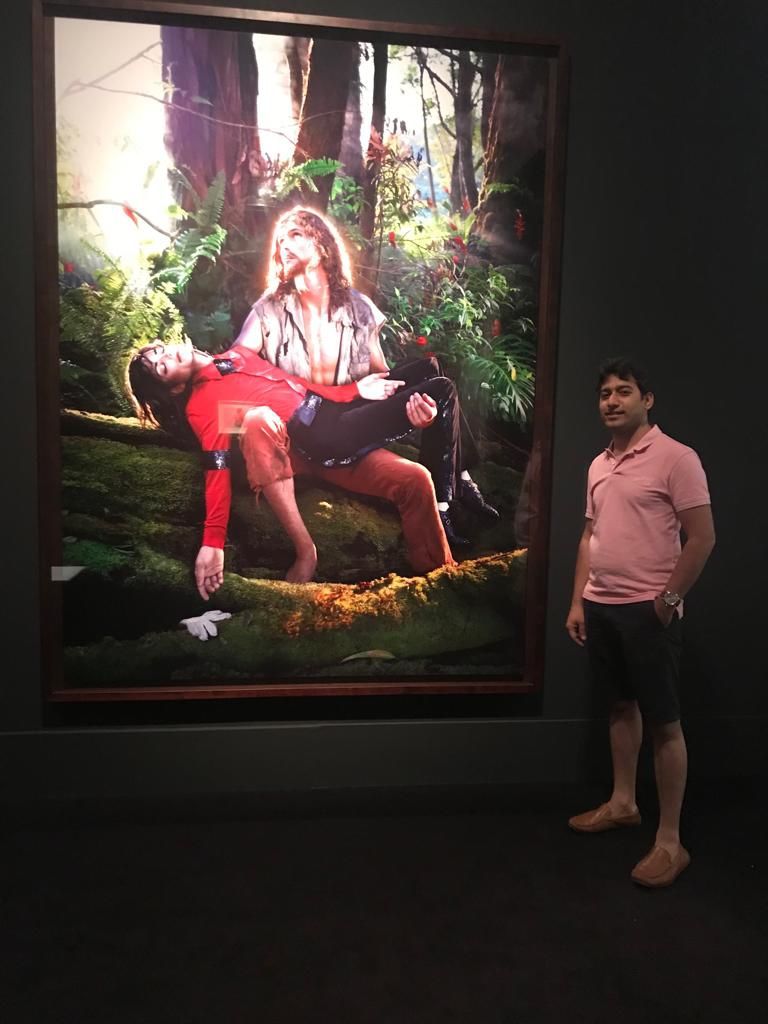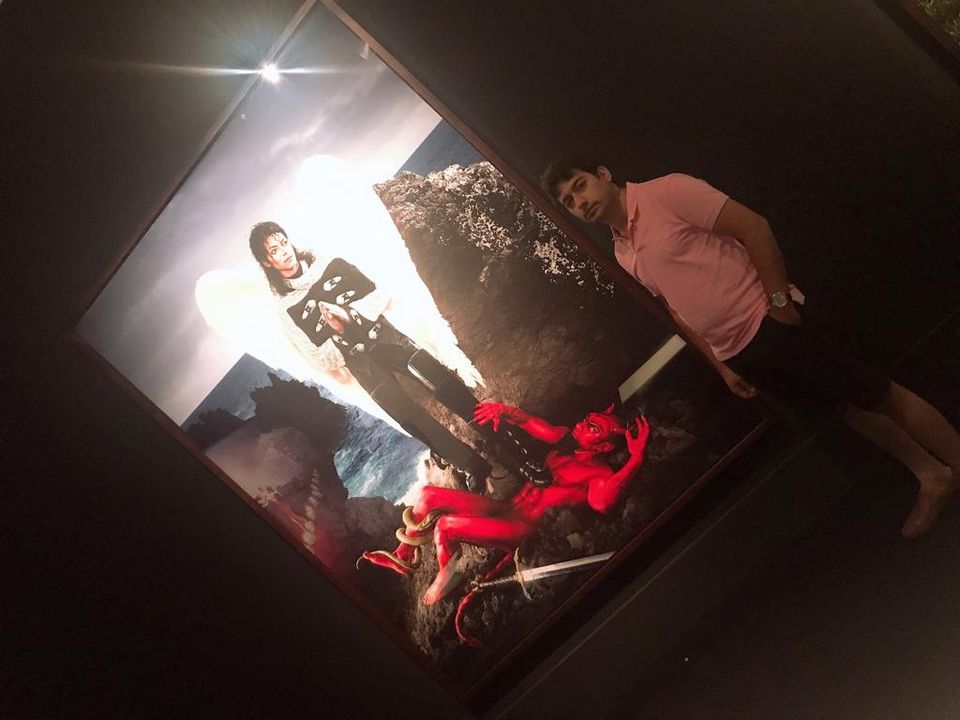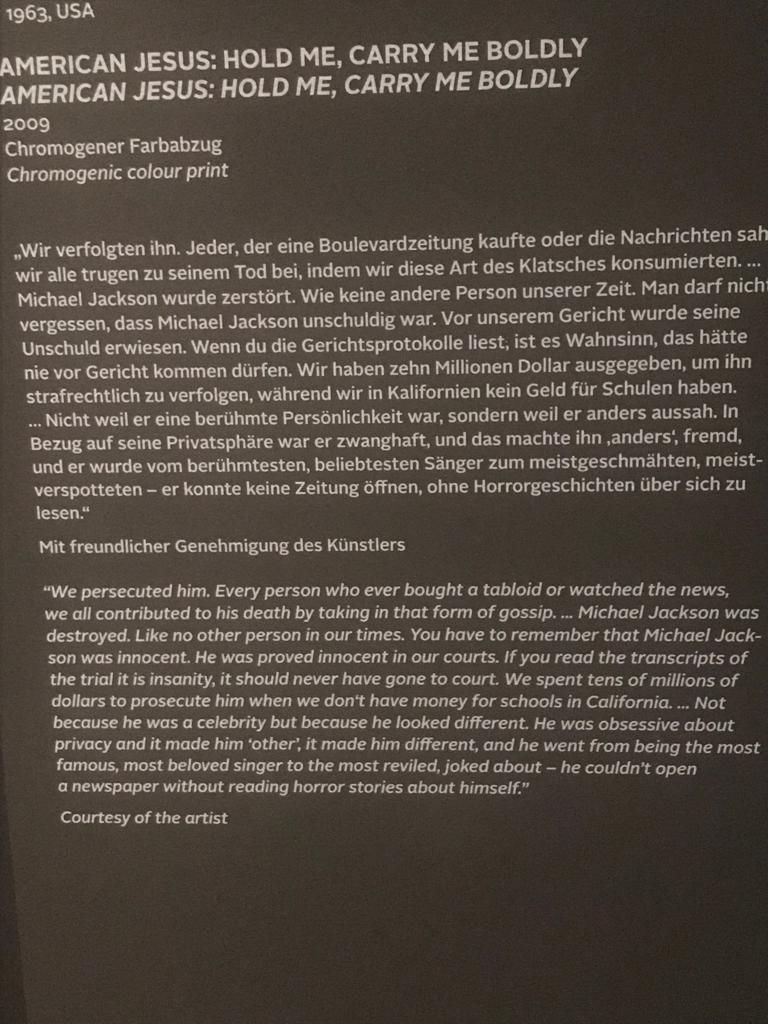 This place has their own brewery and their very own Bonnsch Beer.
I tried out their wheat beer which was quite good.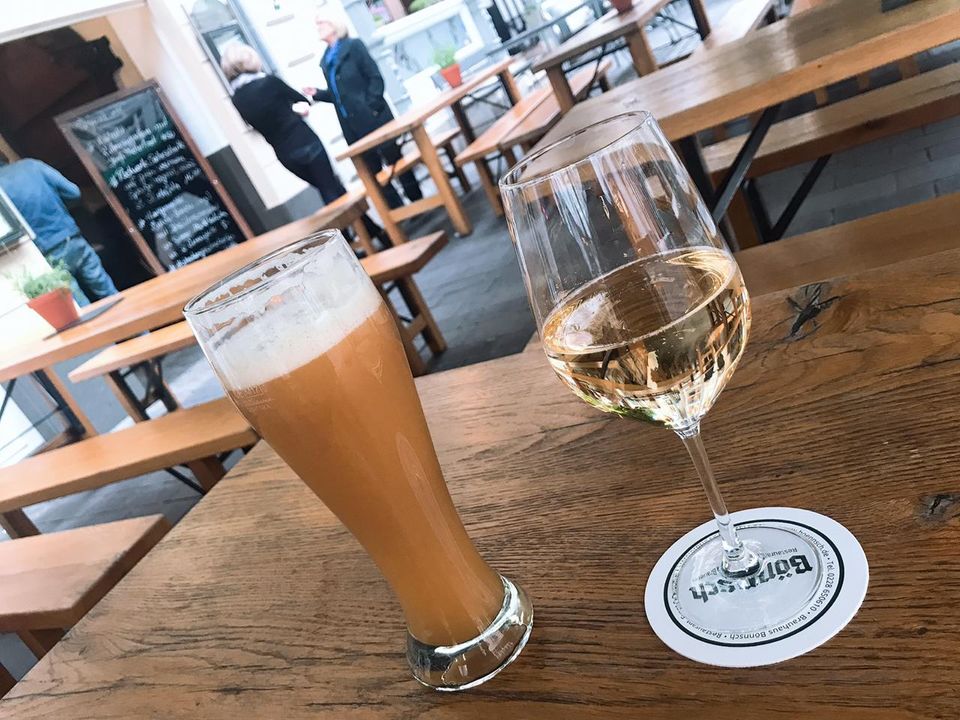 As all the major places in Bonn were covered we decided to visit Bruhl.
Board the Metro(train no.18) from Bonn central station and it will directly take you to Bruhl Mitte within 30 minutes.
At a walking distance from here is the royal Augustusburg Castle. Although one is not allowed to take pictures inside you will surely enjoy and remember the beauty of the palace.
There's also a lovely garden to walk around and relax.
There are many restaurants and bars to have Lunch once you are done visiting it.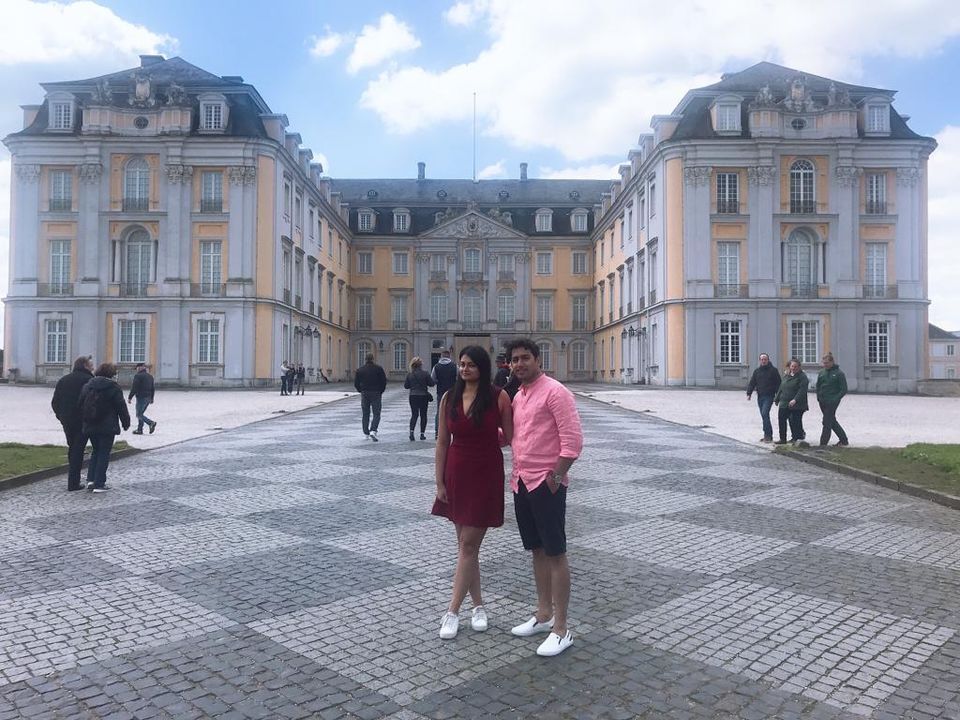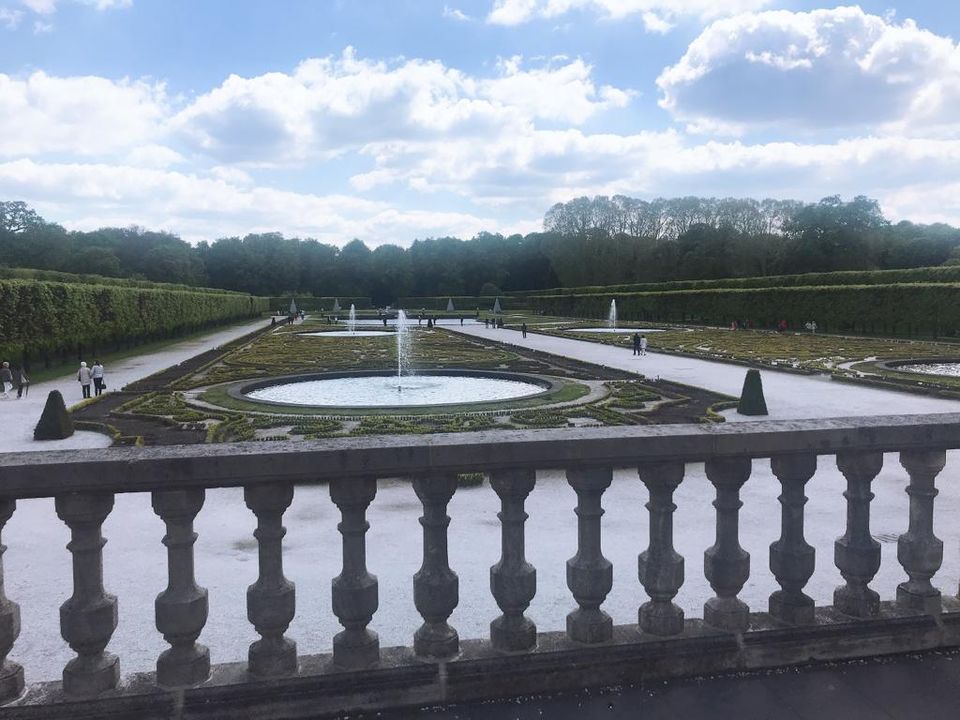 We then returned back to Bonn and headed to Marriott Hotel for dinner.
They have an amazing SkyBar at the 17th floor with a breathtaking view of the Rhine river and whole of the city.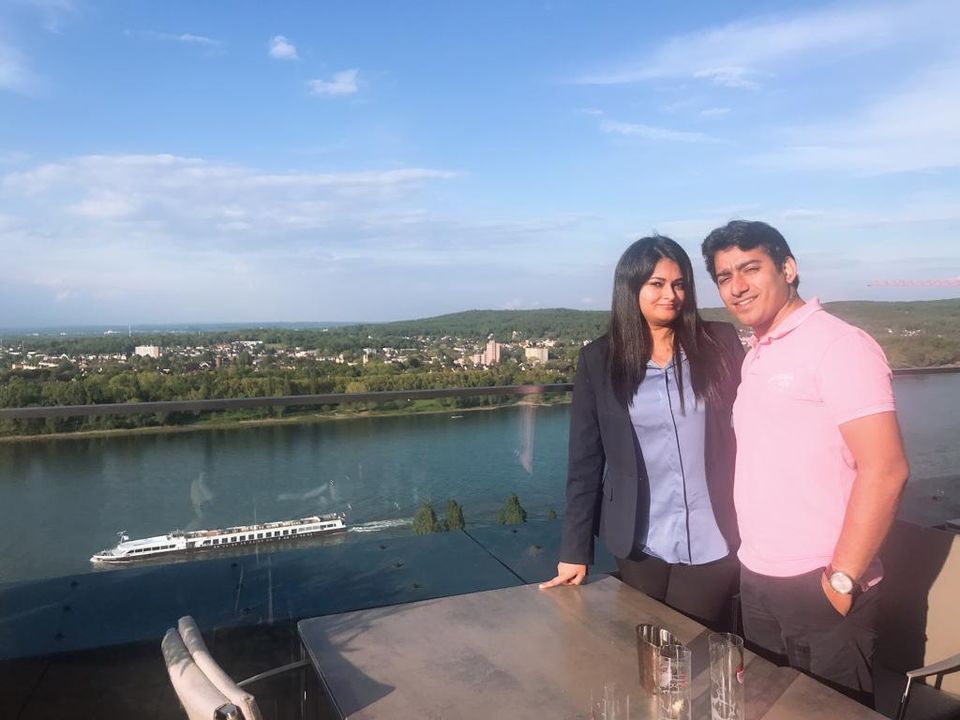 Finally our short trip was over with some beautiful memories of this serene and calm city.
'Til next time Bonn! Auf Wiedersehen!