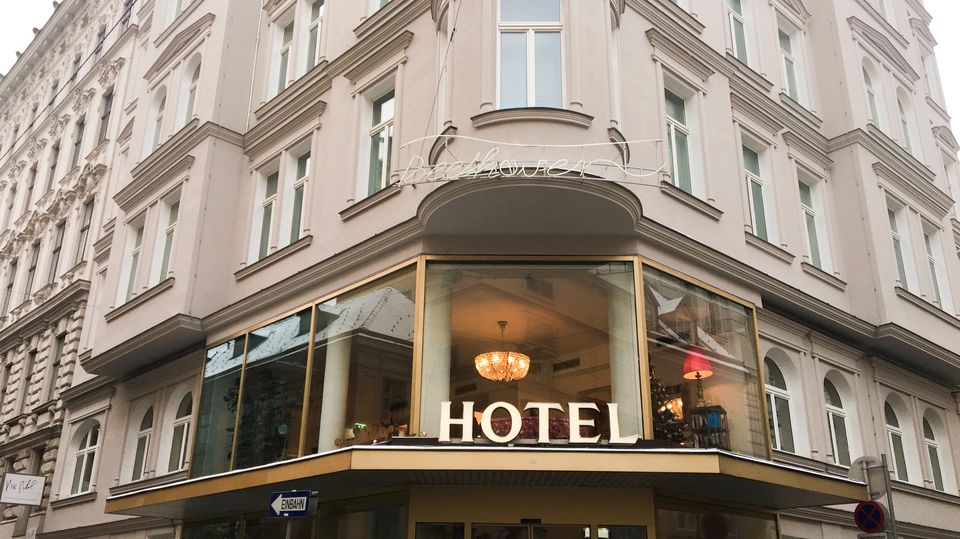 On my recent trip to Vienna, with the Vienna Tourist Board, I had the opportunity to stay at the lustrous and beautiful, Hotel Beethoven Wien. This owner-managed hotel finds its identity in the glorious history of Austria's capital. Barbara Ludwig, the owner of Hotel Beethoven, very kindly invited me to stay and experience the luxuries and comfort of this boutique hotel.
Hotel Beethoven is located on a quiet side street, 100 meters from the cultural bohemian Naschmarkt (Open-Air Market) and the Theater an der Wien in Vienna's 6th district, and just a 5-minute walk from the Ringstraße Boulevard and Vienna's city center. The elegant, 6-storey building was built in a Neo-Renaissance style, and overlooks the famous Papageno Gate of the Theater an der Wien. The State Opera, Musikverein Concert Hall, Museum Quarter, traditional Viennese coffee houses, shopping streets and the Karlsplatz U-Bahn (underground subway) Station are only a 2-minute walk away.
Clearly the location of the property is convenient, central and basically, perfect! But its true beauty lies in the stories and narratives behind each room and floor of the hotel, which were my personal favourite!
What distinguishes Hotel Beethoven from other properties in the city is the fact that each room aesthetically narrates a tale about Viennese history and culture; the essence of the city. Each floor is dedicated to a specific theme, and makes references to Vienna through formative and highly influential personalities.
First Floor – The Wiener Kaffoohausliteraten
Second Floor – The Secession
Third Floor – Ludwig van Beethoven
Fourth Floor – The Theater an der Wien
Fifth Floor – Vienna's Love and Desire
Sixth Floor – Strong Women of the Fin de Siecle
Is it hard to guess which floor I was assigned? Yes, the sixth! The strong Viennese women whether as inventors, femme fatales, muses, networkers or reformers, they play their main roles on the top floor!
"In our Grätzl (parts of residential district in Vienna) research, we contacted institutions and people with whom we collaborated to develop the floor concepts. Many ideas are based on historical knowledge, archived history, and reproducible originals. There is so much to tell about Vienna through so many different points of view. Historical, limited editions of wallpapers, stage sets, theatre plays, lithographs, engravings, 3D prints, photographs, prints and sample books, portraits and biographies are all showcased effortlessly in the property." – Hotel Beethoven Wien
The interiors are elegantly furnished, featuring soundproof windows and a quiet, relaxing atmosphere. The furnishings exude tradition, yet essay modern attributes that makes an eye-catching mélange of folklore and fresh. The ambience is suitably "Austrian" but not touristy.
In the elegant Beethoven Lounge, a samovar is available around the clock to provide guests with hot water, tea, and instant coffee. Breakfast (with a view) consists of an excellent variety croissants, yogurt bowls and cakes; all local produce. A special shout out to the staff- that was exceptionally friendly, helpful and most importantly, patient!
Not to forget, music belongs to Vienna, as music belongs to Beethoven. The hotel acknowledges this tradition by organising a classical concert every weekend from 6pm on the top-most level; a celebration of the works of Haydn, Mozart and Beethoven. You can enjoy a glass of sparkling wine on the house for hotel guests, and look forward to an intimate evening; one of many at the Hotel Beethoven!