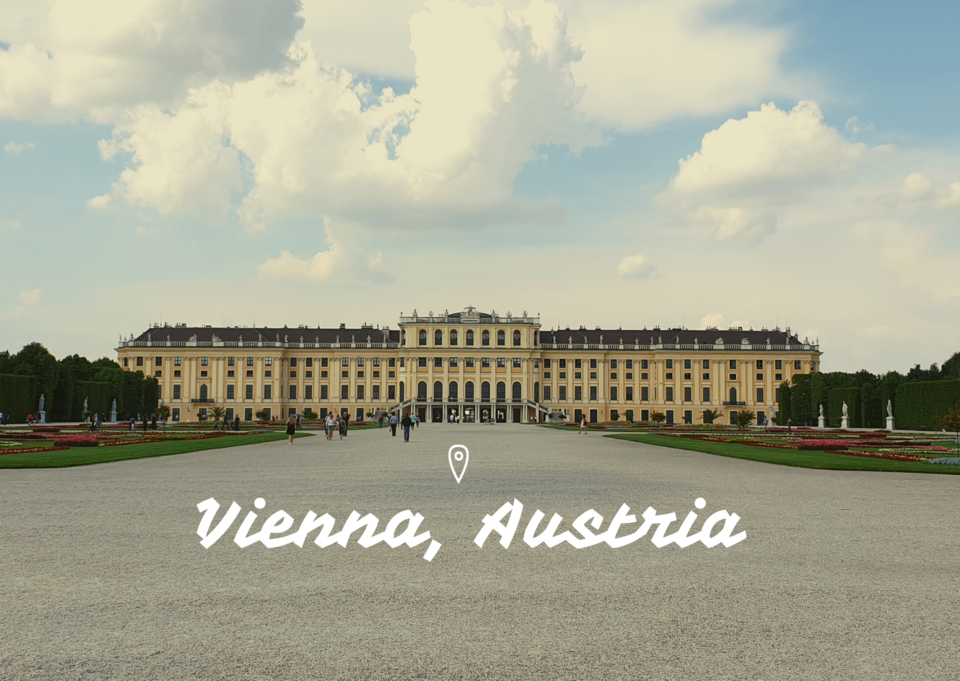 Oh Vienna, how beautiful you were. After visiting cities like London, Paris, Madrid, we weren't sure of what to expect while visiting Vienna. The place hasn't really promoted itself much on the global tourism scale, however, no European city can be bad was one thing we were very sure of. So, getting on the train to reach our hotel had us filled with excitement & wonderment. We were to spend the next 4 days in Vienna, the capital city of Austria wandering around, taking in as much as we could.
Day 1: We got to our hotel IBIS Budget Wien, which was close to Praterstern Station. After quickly freshening up, we headed out to our first stop: Schonbrunn Palace & Gardens. We toSdok a guided tour which involved going through the 22 state rooms of the palace discovering how Habsburg Dynasty lived. After the tour, we spent some time exploring the Baroque Gardens, which were as beautiful as the palace. After this, we grabbed some dinner on our way and went back to the hotel to retire for the day.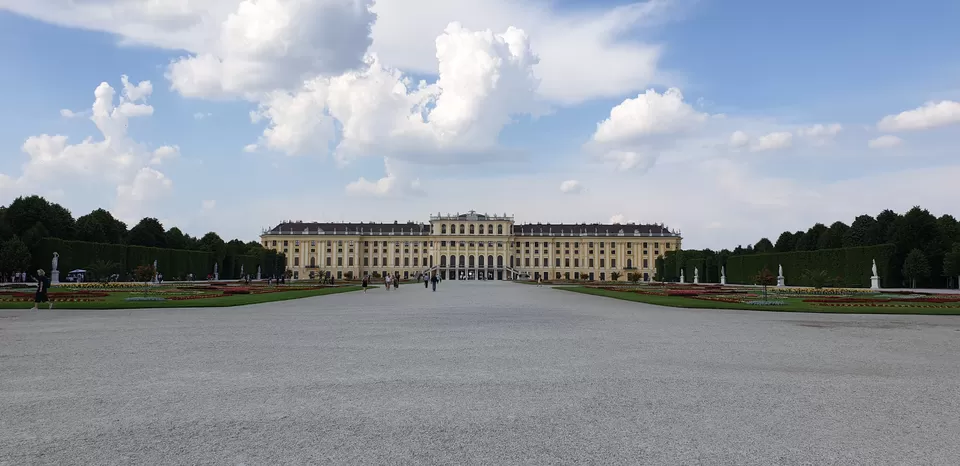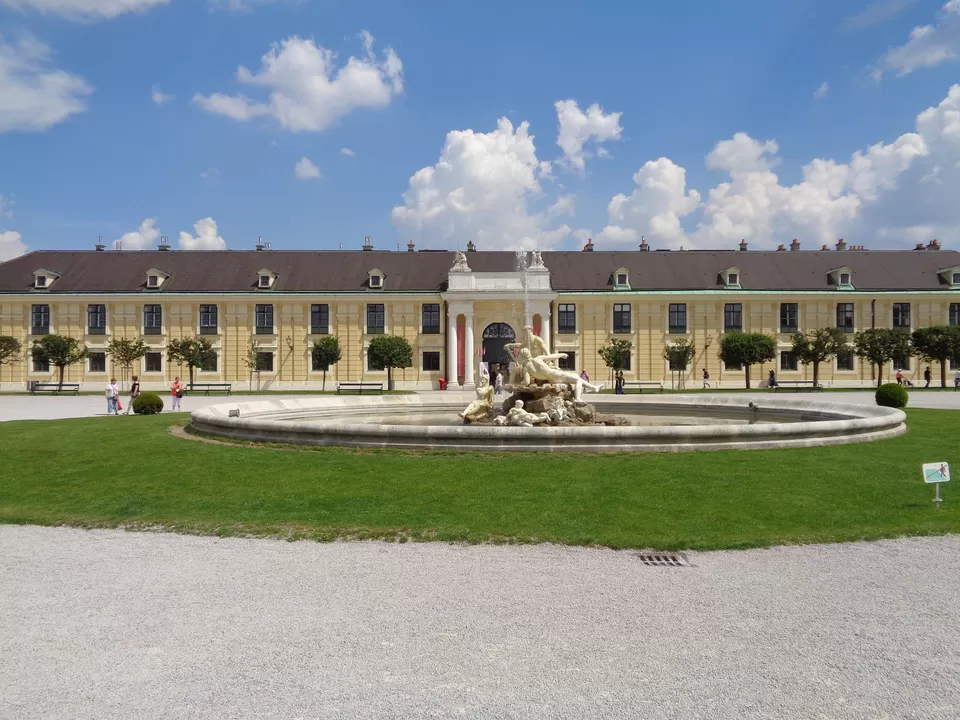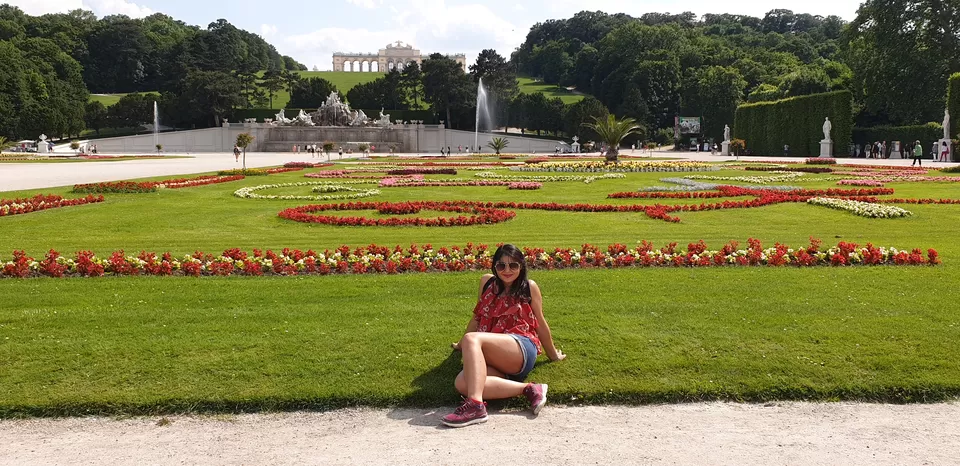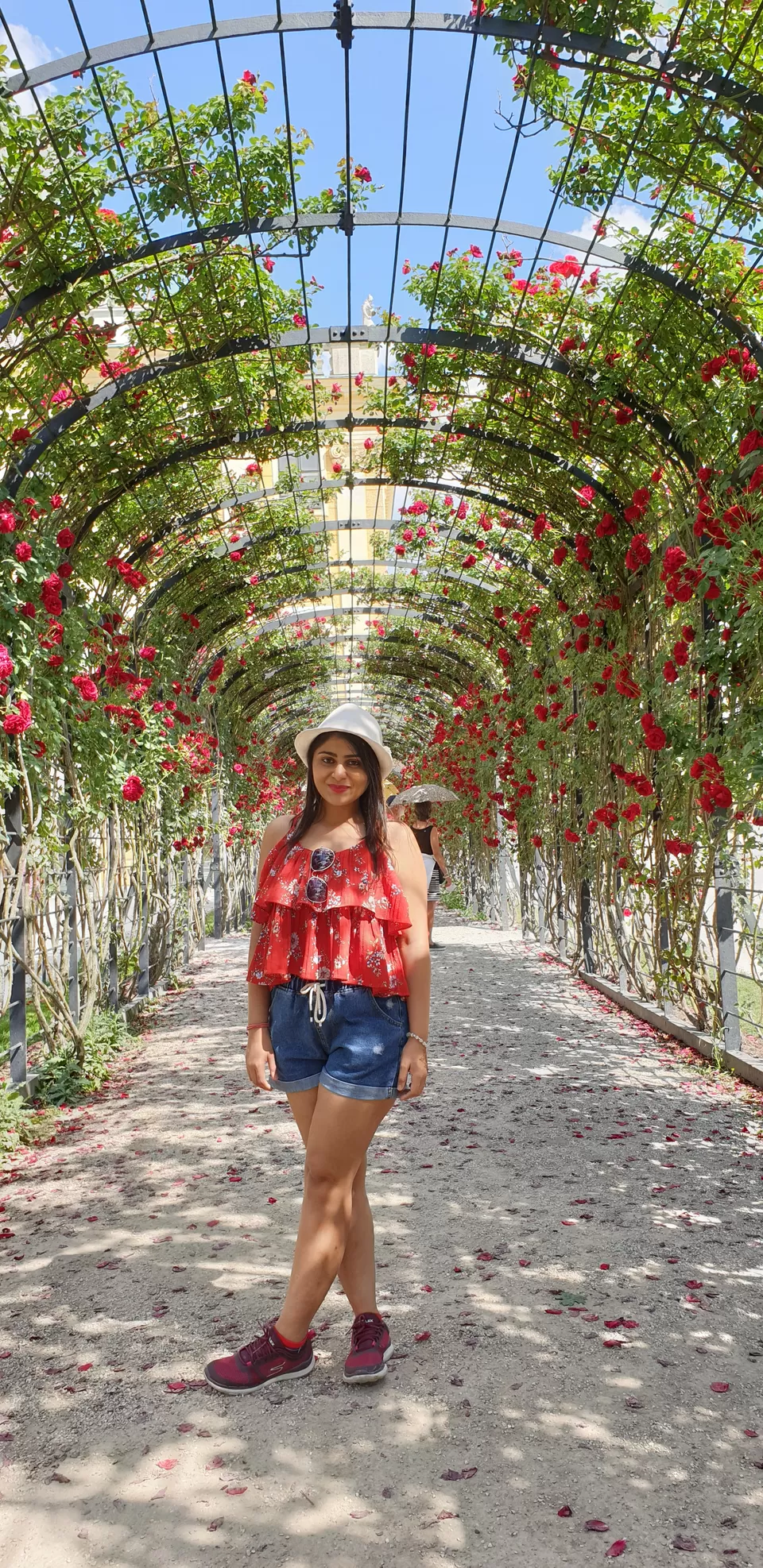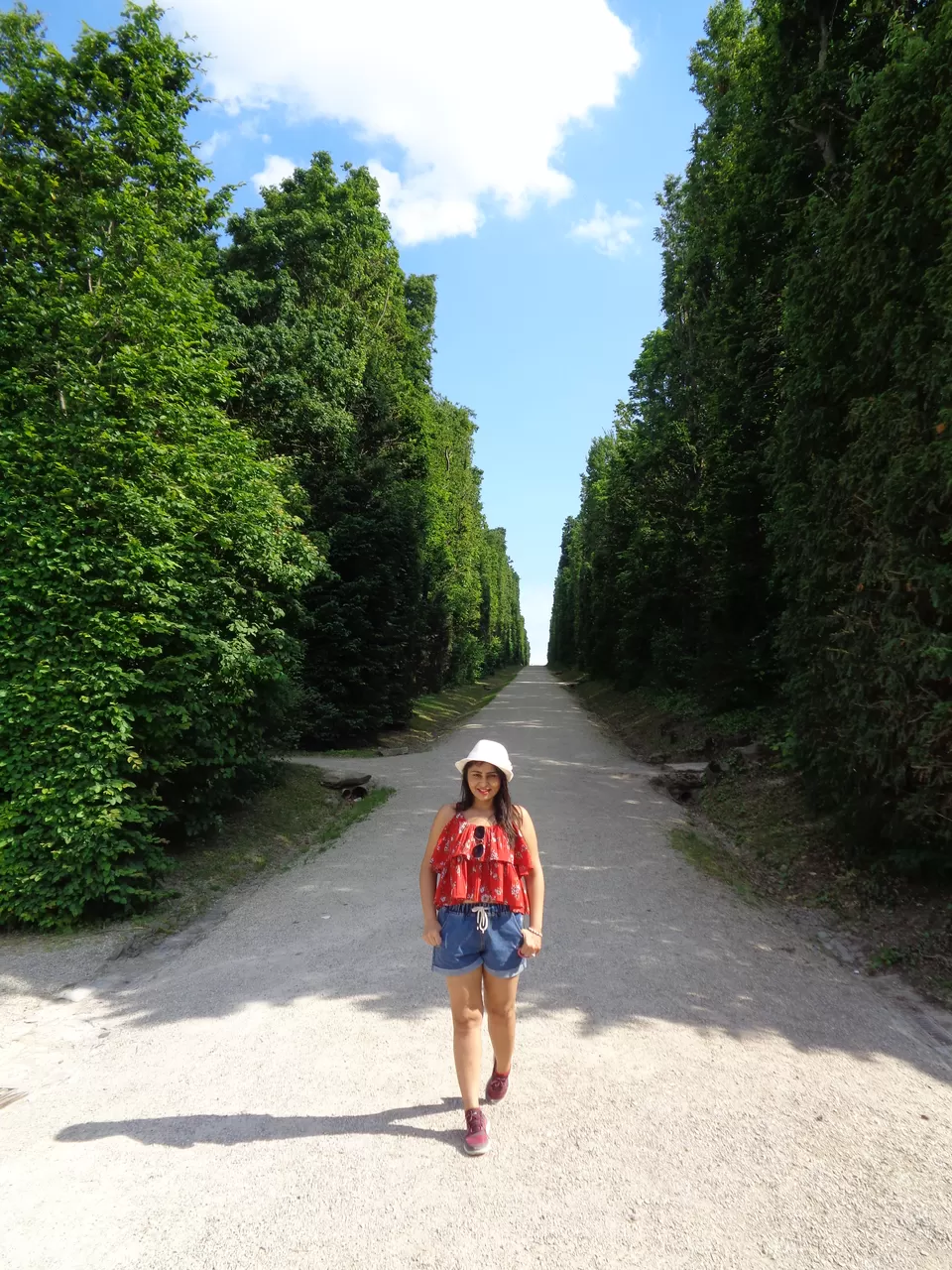 Day 2: After beating the jet lag, we were up bright and early the next day. We started our day by visiting Stephensplatz area. After grabbing breakfast, we went to see St. Stephen's Cathedral. The interior was simply stunning, and the patterned tiles on its roof added to its beauty. We also climbed the South tower (343 steps to be precise) to see the magnificent views of Vienna city. After marching up and down the stairs of the Cathedral tower, we very a tad bit hungry by the time we came down.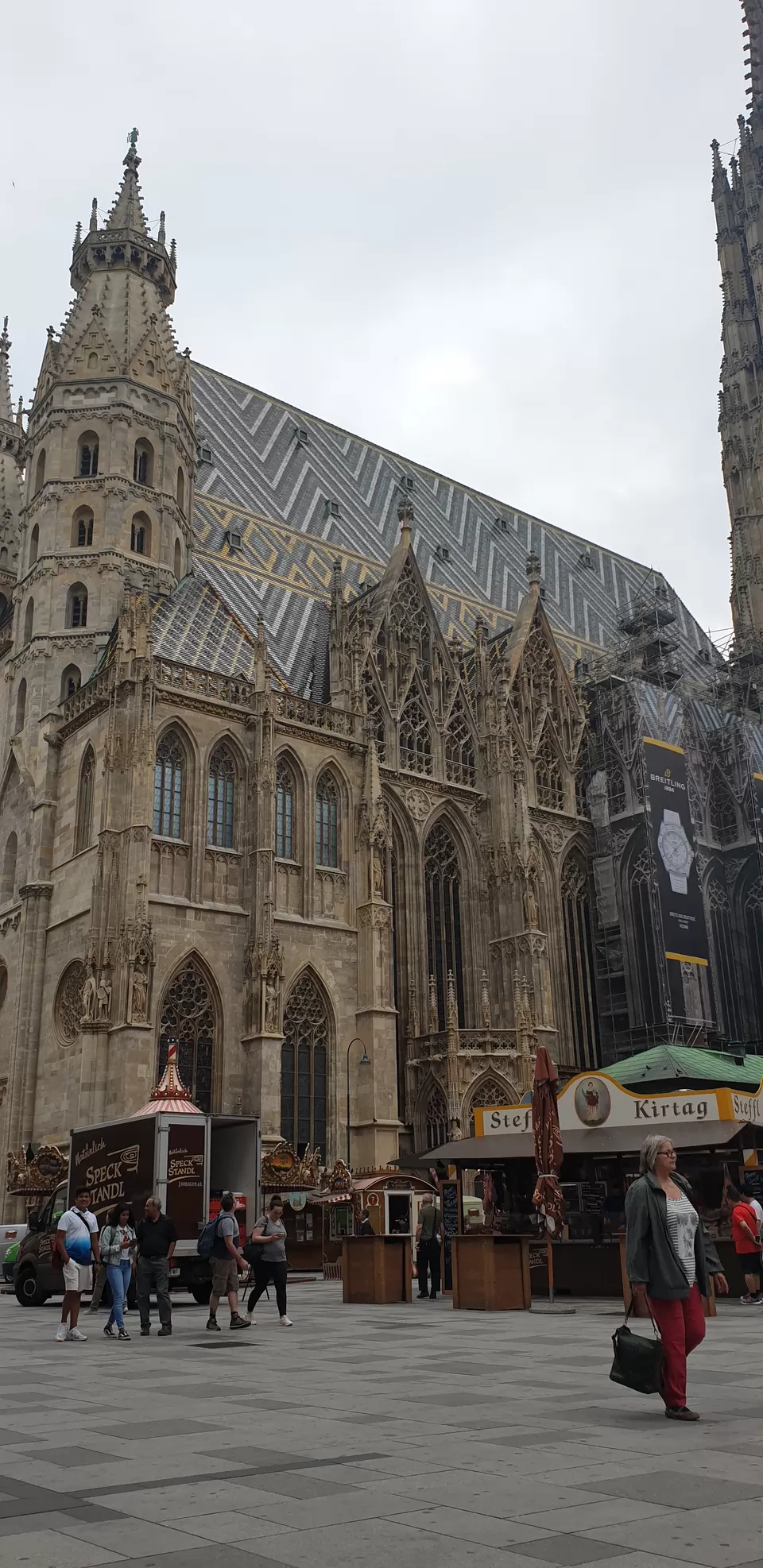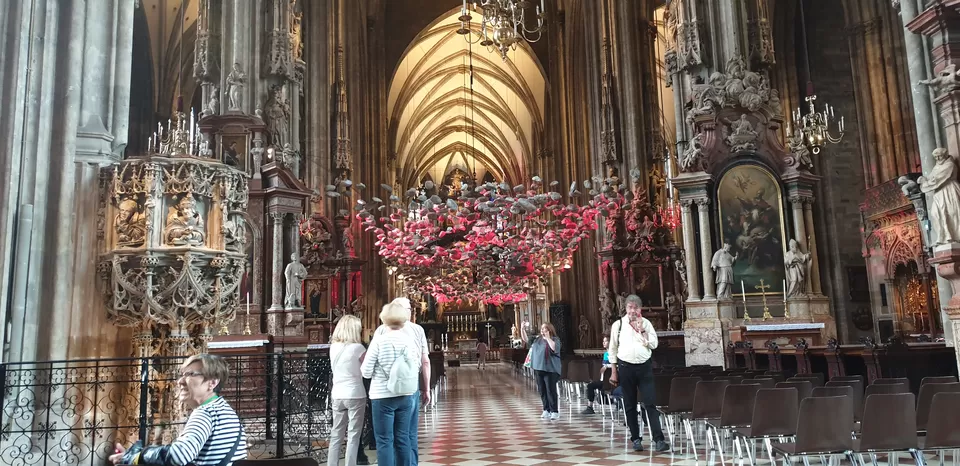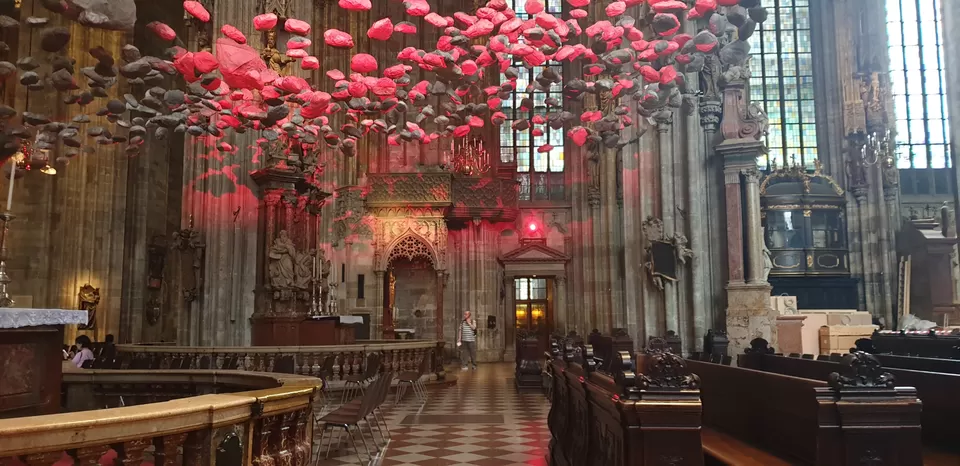 This was time to explore some street food. And that's when we tried the BEST SAUSAGES EVER at the Wurstelstand at Graben.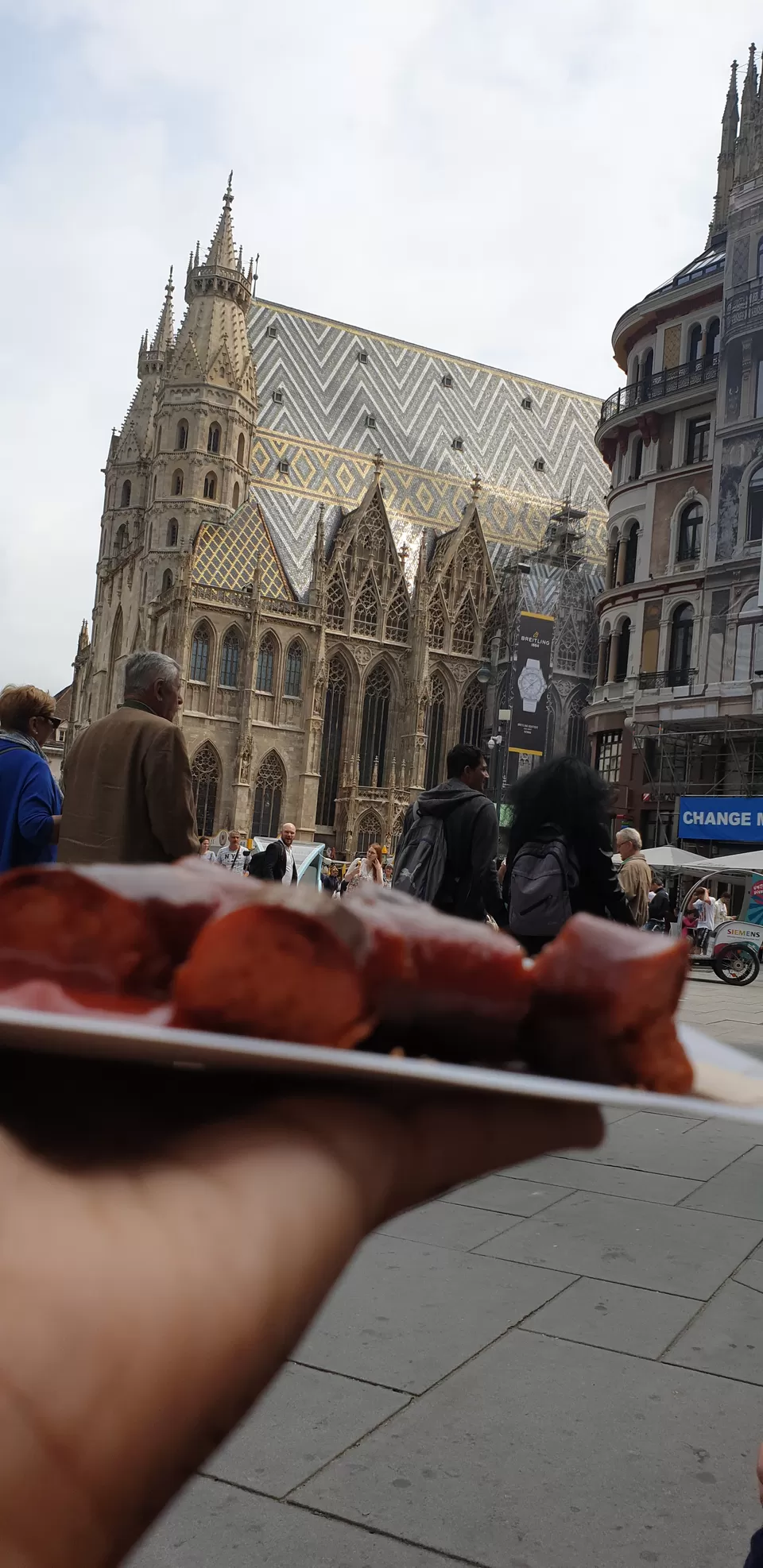 After some shopping at Graben, we headed to Naschmarkt for lunch. The market boasts 100+ food stalls selling fresh fruits, vegetables, meat, nougat, spices and what not. After walking a bit around the stalls, we parked ourselves at a Turkish place and enjoyed Turkish wraps and some ice-cold beer.
From here we took a tram to visit the University of Vienna. Now this was a very different experience for us. I finished all my study in India and while my husband did his masters from National University of Singapore, the spunk and attitude you see around European Universities is very different. There was a café in the Universities courtyard. We ordered ourselves a beer each, sat there and just looked around in awe. This was also the time when Pride Parade was happening, so the university had posters all around to support that.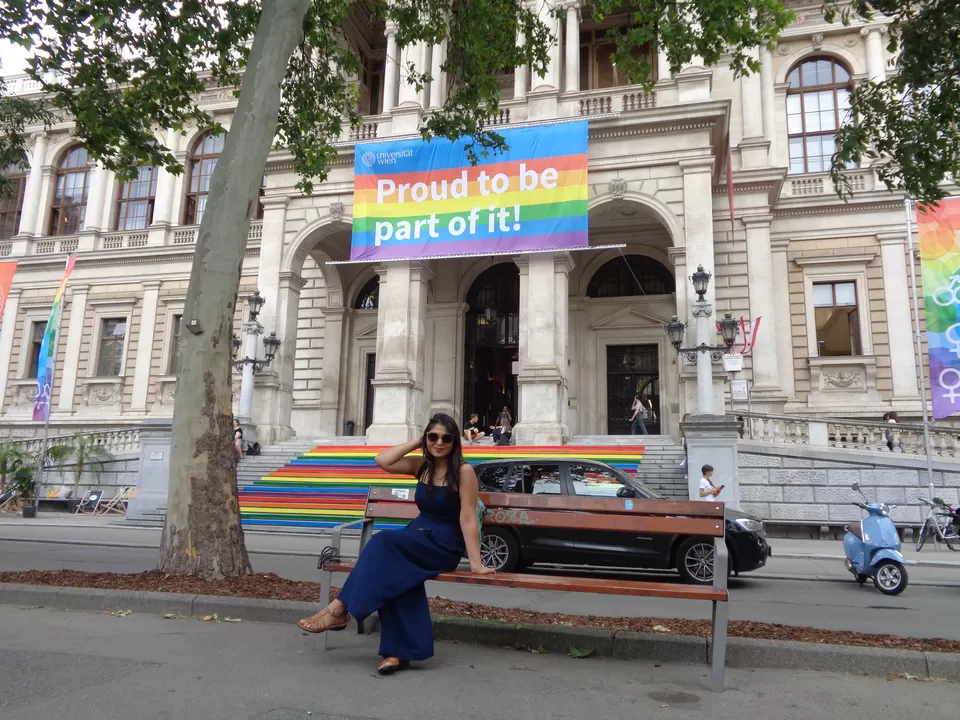 We headed back to Stephensplatz from here and as soon as we got off the train station, we were greeted with a pleasant surprise: An open concert at the door of St Stephen's cathedral. Well, do you expect anything else in the country of Mozart & Beethoven?
We got ourselves some dinner and drinks from the stalls around and joined the locals in cheering and chugging with the singers. What an experience it was?!
Day 3: My BFF is in Budapest and I was sure, if I wasn't meeting her on this trip, I wasn't going to Budapest ever. So, the night before, we got ourselves bus tickets to Budapest and we were off to the Bohemian land. You can read more about our Budapest trip here.
Day 4: This was our last day in Vienna, so we decided to make the most of it. We started early and grabbed breakfast at Café Ulrich. Funny story: So, we ordered a cappuccino each and since we were so busy chatting around, I accidently added salt in our coffees instead of sugar. The server was so sweet that she replaced our coffees at no additional cost. This shows how hospitable the place was. !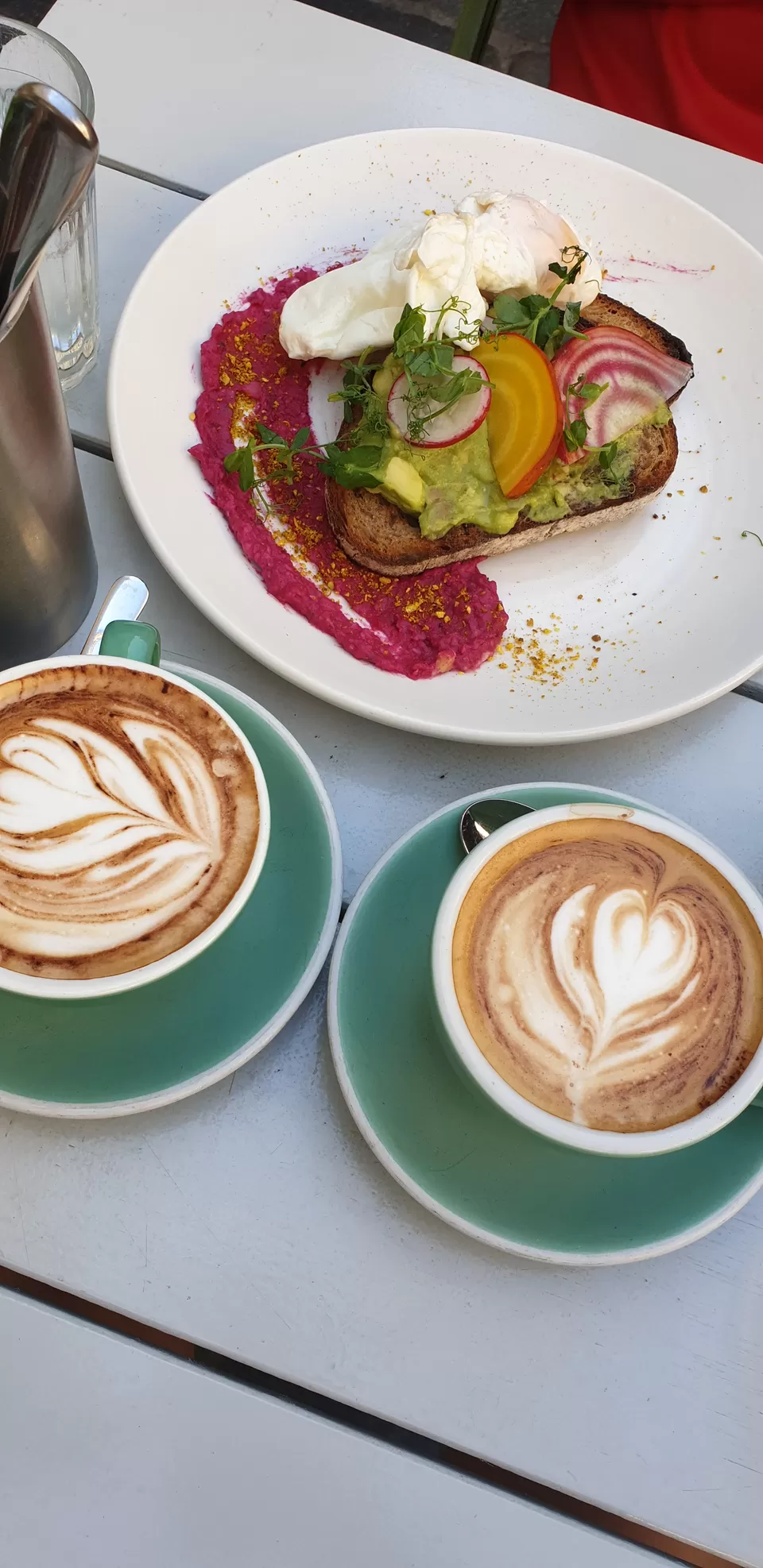 After breakfast, our first stop was Hofsburg Palace. It's a huge complex of historical buildings and gardens. We spent some time here and then visited Museum quarters. This place had a wide range of museums from visual to architecture to music, fashion, dance, theatre, design and what not. The courtyards of the quarters also have beautiful aesthetics with purple seating and F&B stalls all around. This place was fun.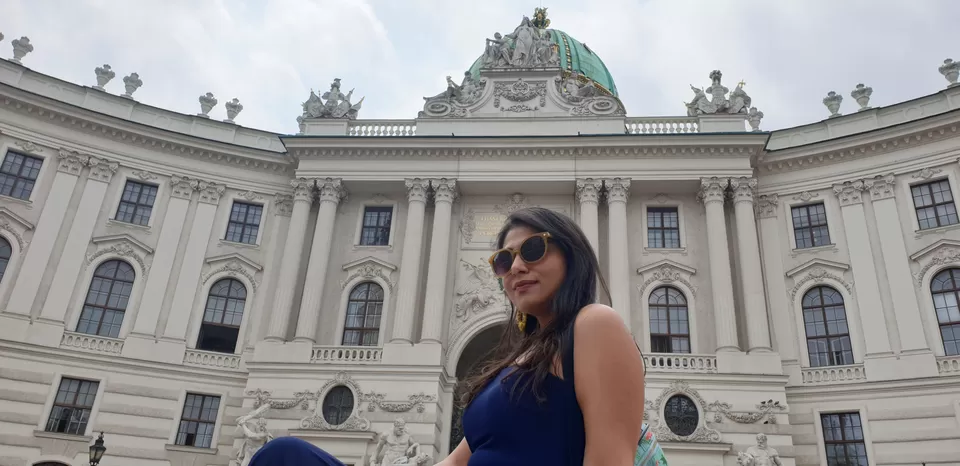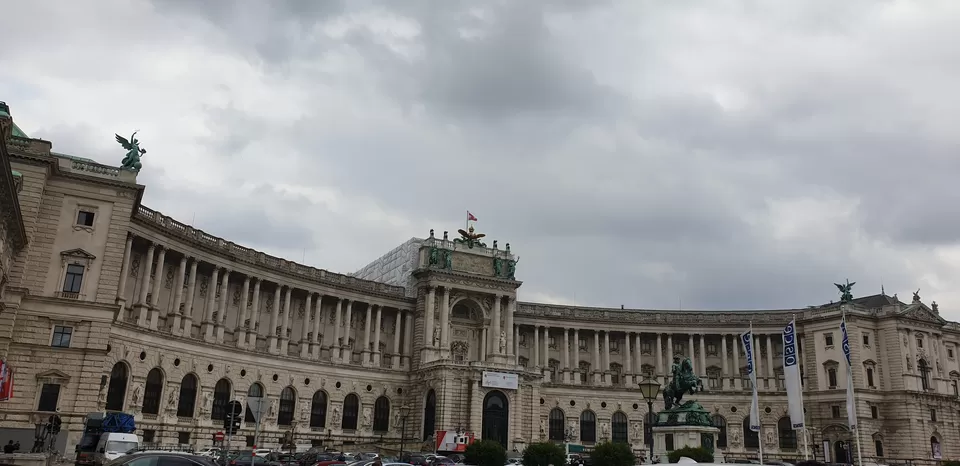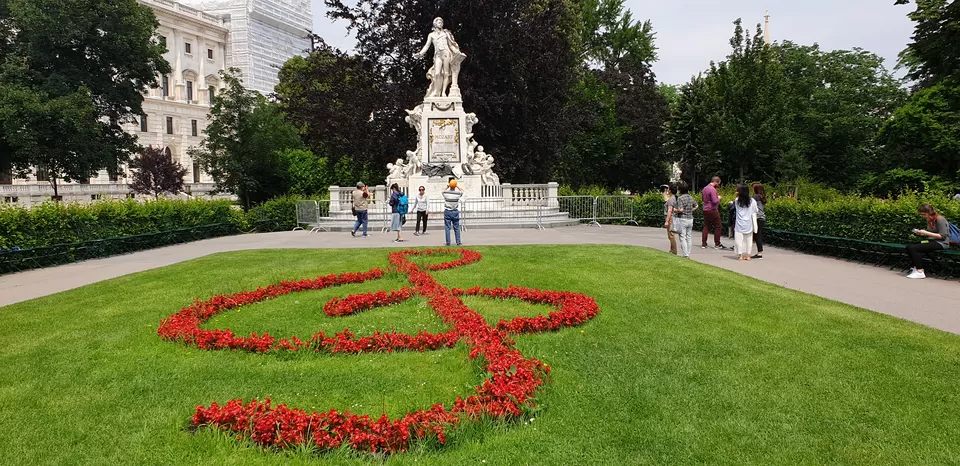 We visited the Kunsthistorisches Museum Wien (Art History Museum). This is one of the finest art museums. Its collection includes more than 1.5 million works of art spanning 5,000 years of world culture, from all over the world. The museum also has a café at its dome. The café museum is a modern masterpiece for all senses.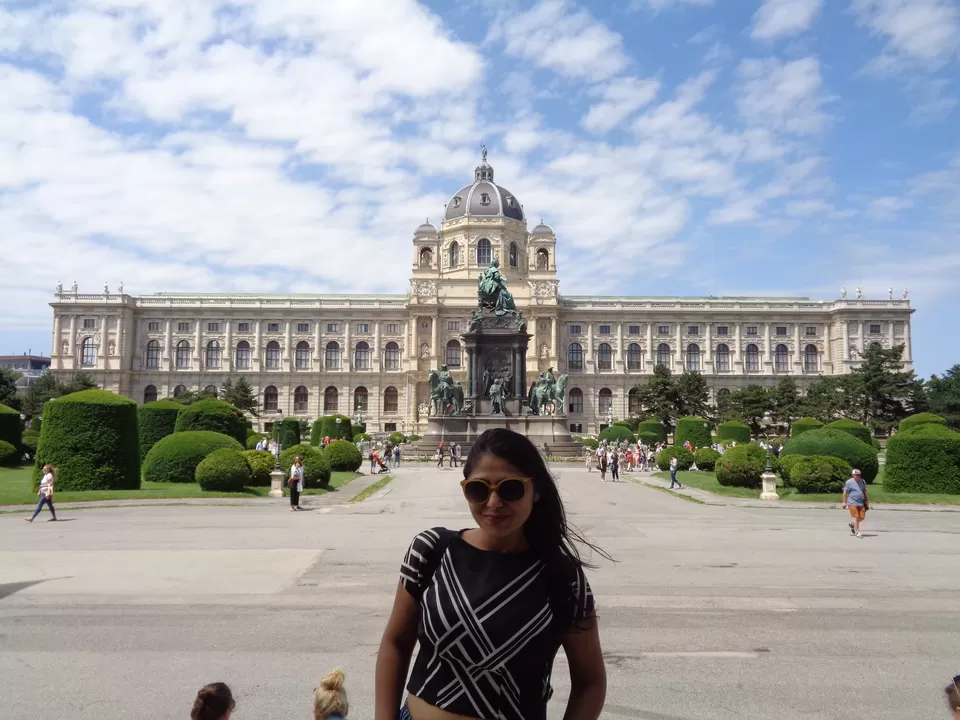 From here, we decided to go back to our hotel to grab some rest and start again. We decided to take a bus journey back and while we were on the bus, we decided to get off at The Prater and walk back. Did you know Prater Vienna is the oldest amusement park in the world? And there's no amusement fee to enter the park. You pay as you ride ???? This is also the place that hosts the world-face Giant Ferris Wheel. We didn't take any rides per say, but it was magical walking through the park.
Later that evening, we visited Café Sacher to have the original Sacher Torte (a traditional Viennese Chocolate cake). Quite frankly, I wasn't impressed. While the place looked beautiful and the treatment was luxurious, the cake per say was definitely not worth the hype. We also tried the world the renowned Apple Strudel at Café Mozart. The strudel was pretty good, but I must say Viennese people have an appetite for desserts. Their desserts are dense and rich. They served as a full meal for me. After having a scrumptious evening, we retired for the day.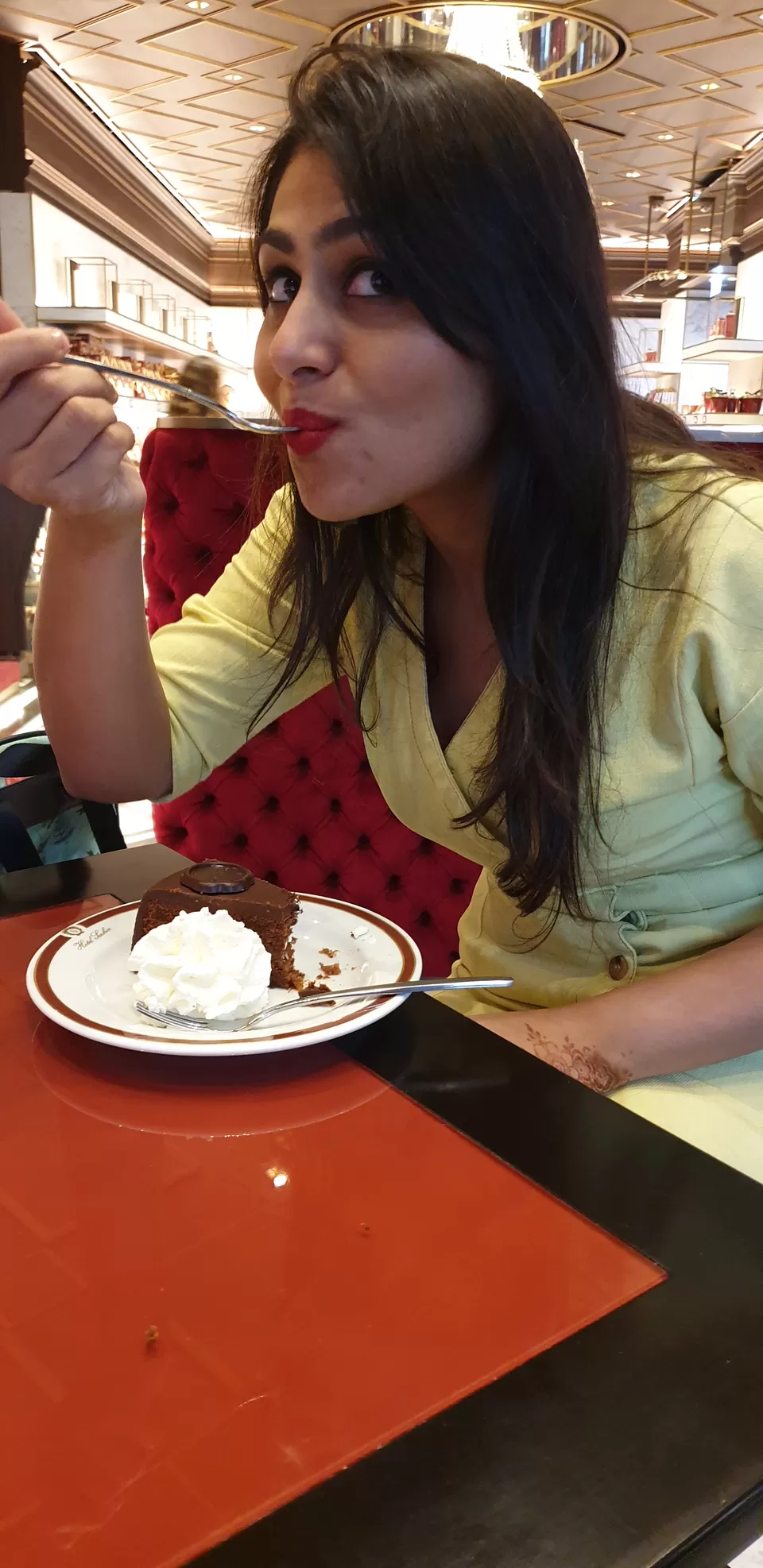 All in all, Vienna was beautiful, and we are glad we did it. And I sum up the place as posh, pretty but not pretentious. I hope you have an amazing stay in an amazing city of Imperial glory.