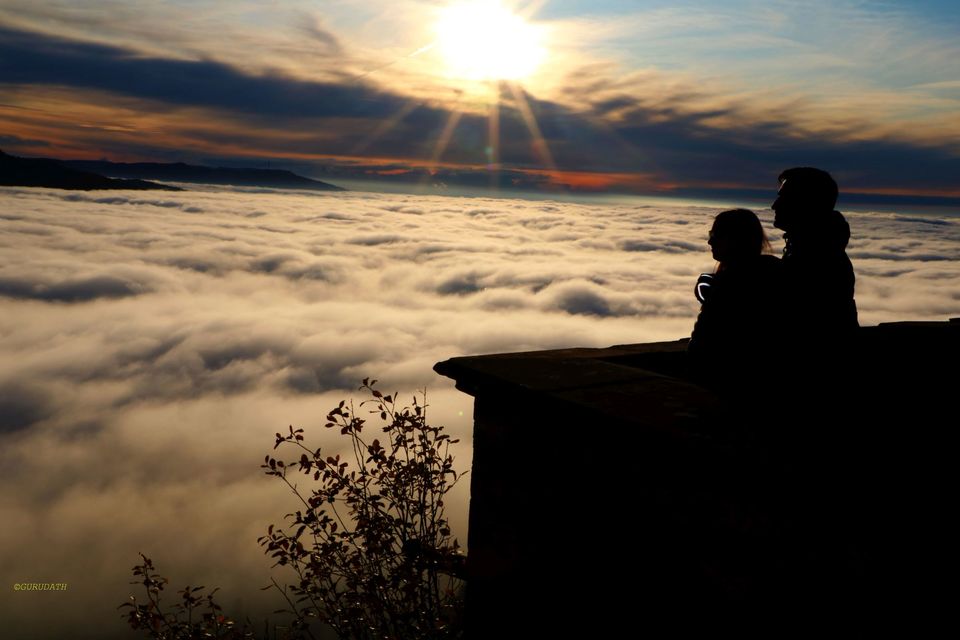 After three consecutive gloomy and rainy weekends, the coming weekend weather forecast gave us lot of hopes. We started planning for a weekend trip. But as usual again Saturday was completely raining. Then the trip reduced to only Sunday. After having breakfast, we also packed for lunch. The plan was to visit Hohenzollern castle first and hen if possible to visit the Lichtenstein castle. After picking up 3 of my friends, the journey started.
Again it was a foggy day during the drive. With good music in the background and chit-chat with friends, it was a pleasant journey. But the fog was never ending. So i interchanged the plan & decided to visit Lichtenstein castle first.
Rating: 4/5. Not to miss!
Time : 2 - 3 Hrs
Best time to visit: Autumn
How to reach: Public transport is very seldom. I recommend to reach by car. Road conditions are good.
GPS Navigation address: Schloss Lichtenstein 1, 72805 Lichtenstein
Parking Fees: 2 Eur
Entrance Fees: 8 Eur for guided tour of castle or 2 Eur for outside premises.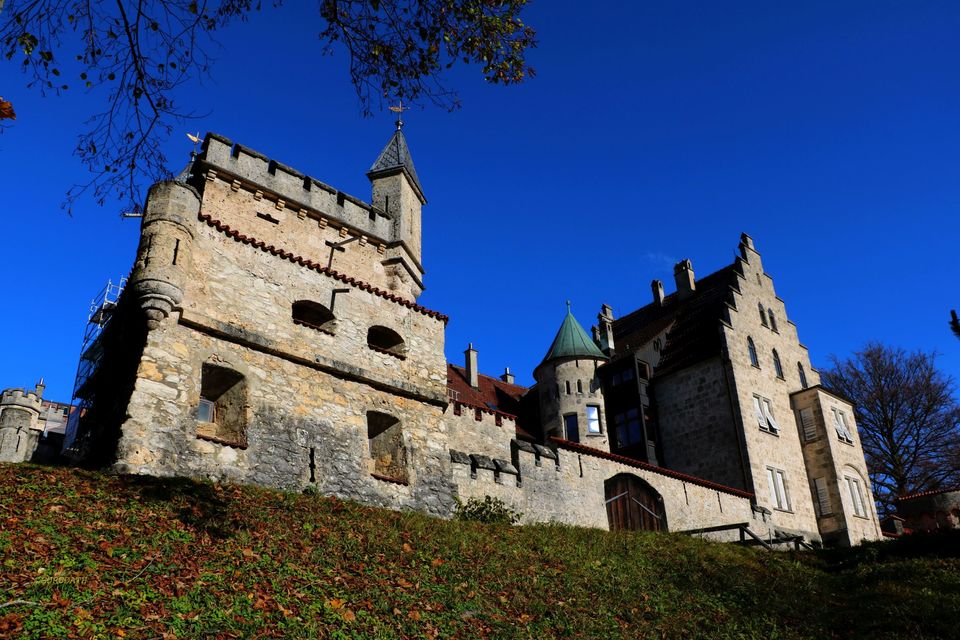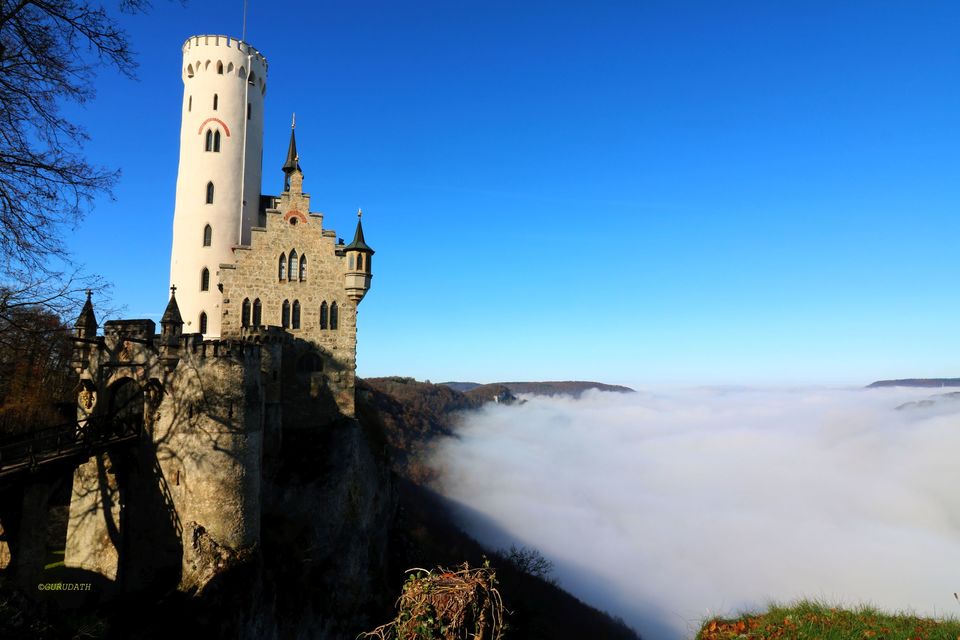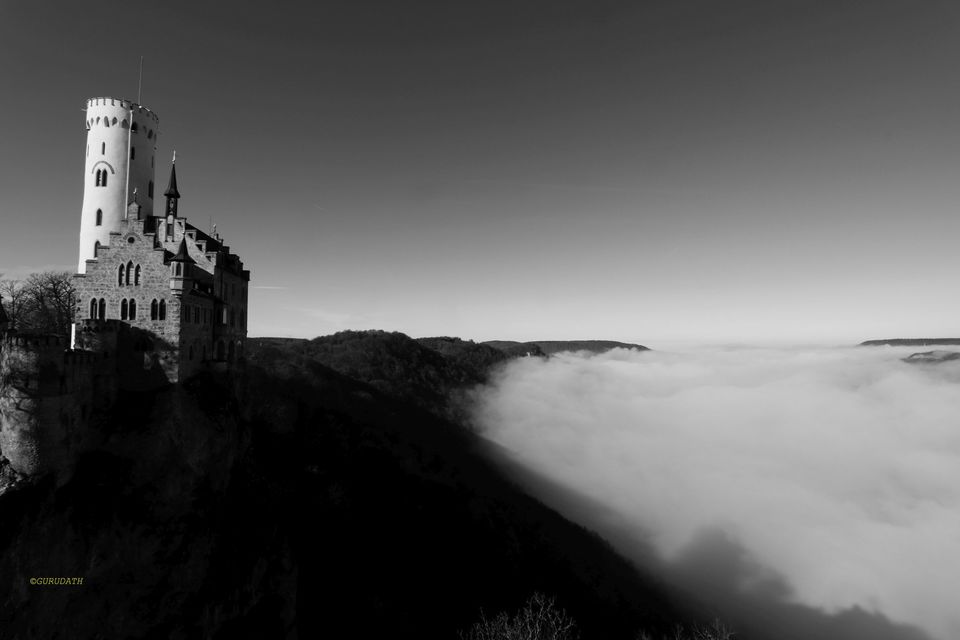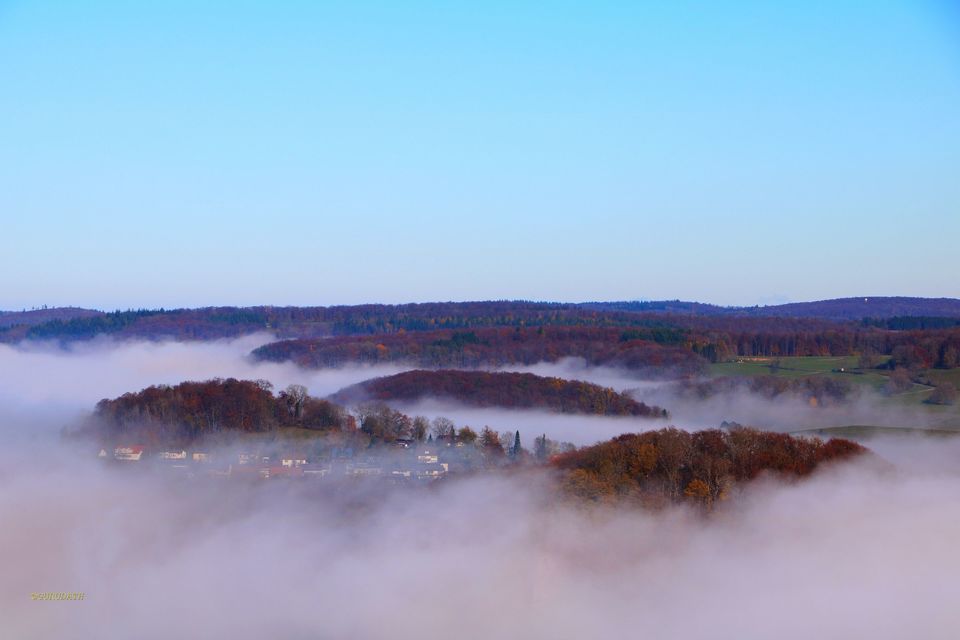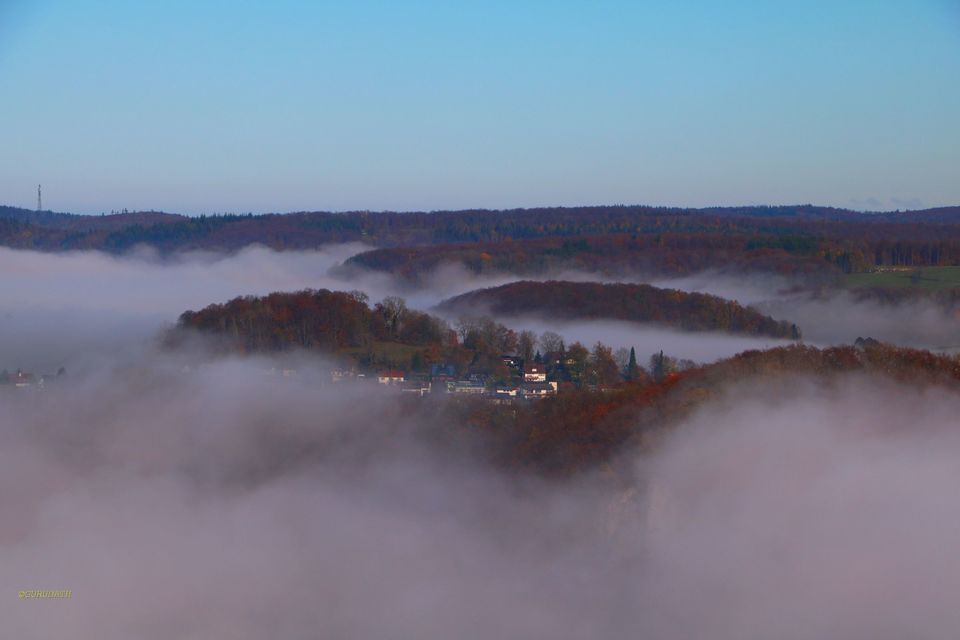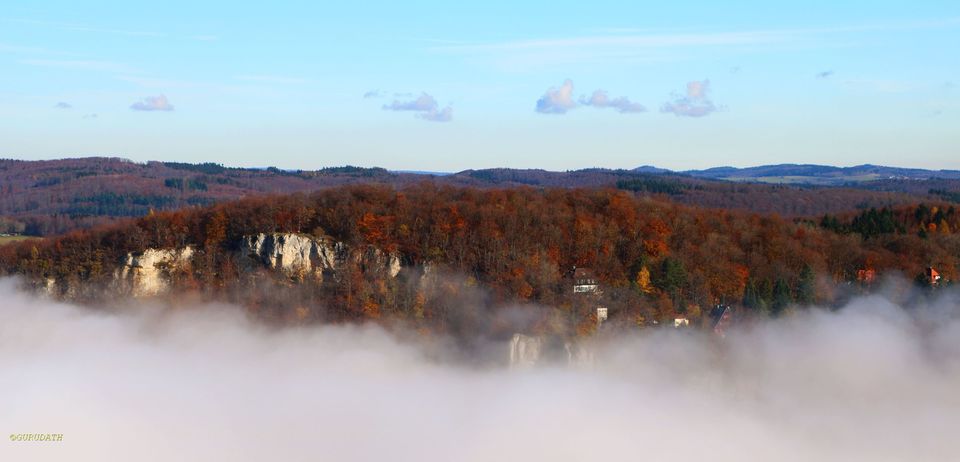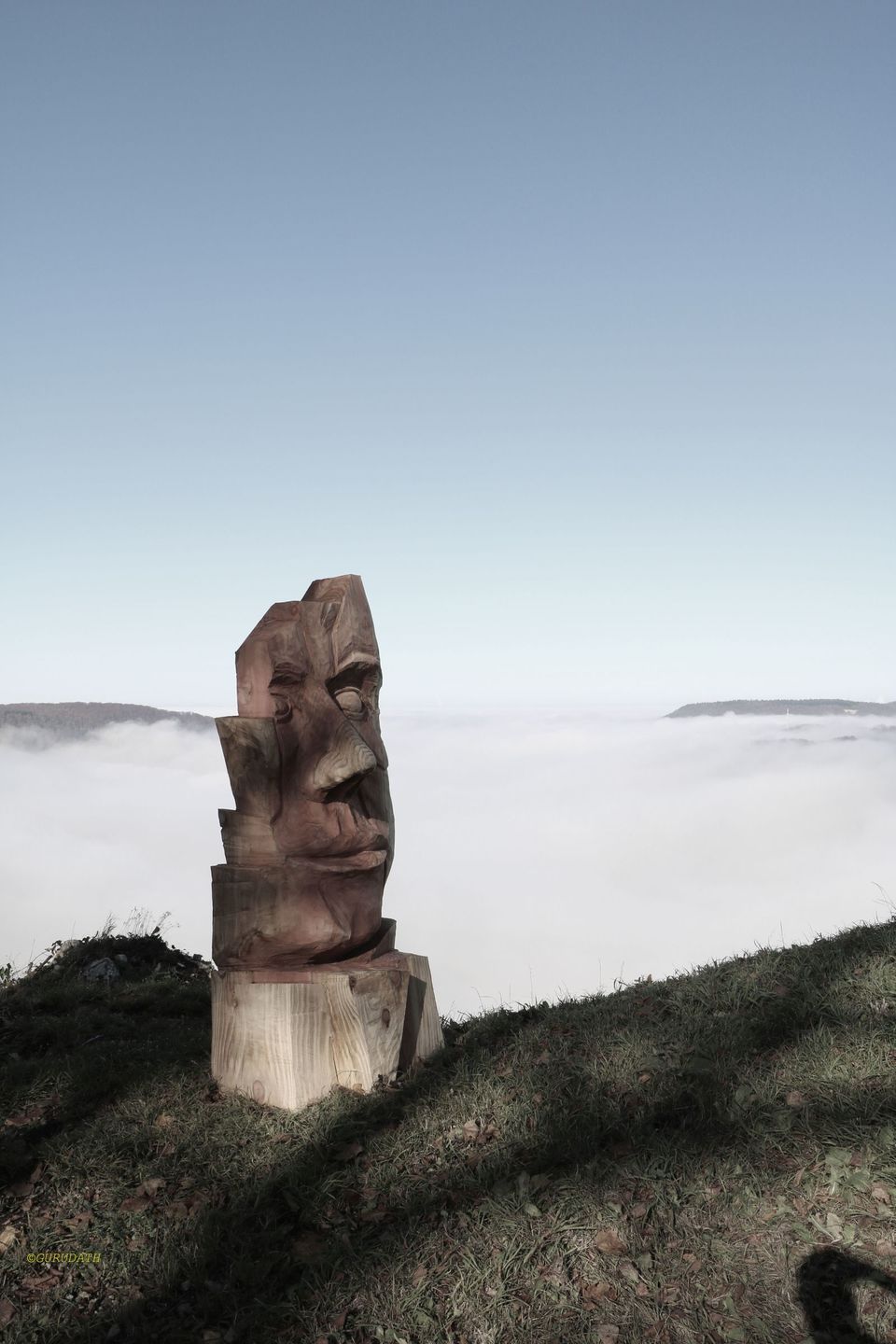 Rating: 5/5. Not to miss!
Time : 3 - 4 Hrs
Best time to visit: All round the year
How to reach: By public transport is not so convenient. But still its doable. Please see this link for more details. I recommend to reach by car. However the private vehicles are not allowed from beyond the parking place. Shuttle buses are available at regular intervals with a nominal ticket price. Its also possible to walk from parking place to reach the castle.
GPS Navigation address: 72379 Burg Hohenzollern
Parking Fees: 2 Eur for parking + 3.3 Eur for shuttle bus return ticket
Entrance Fees: 12 Eur for guided tour of castle or 7 Eur for outside premises.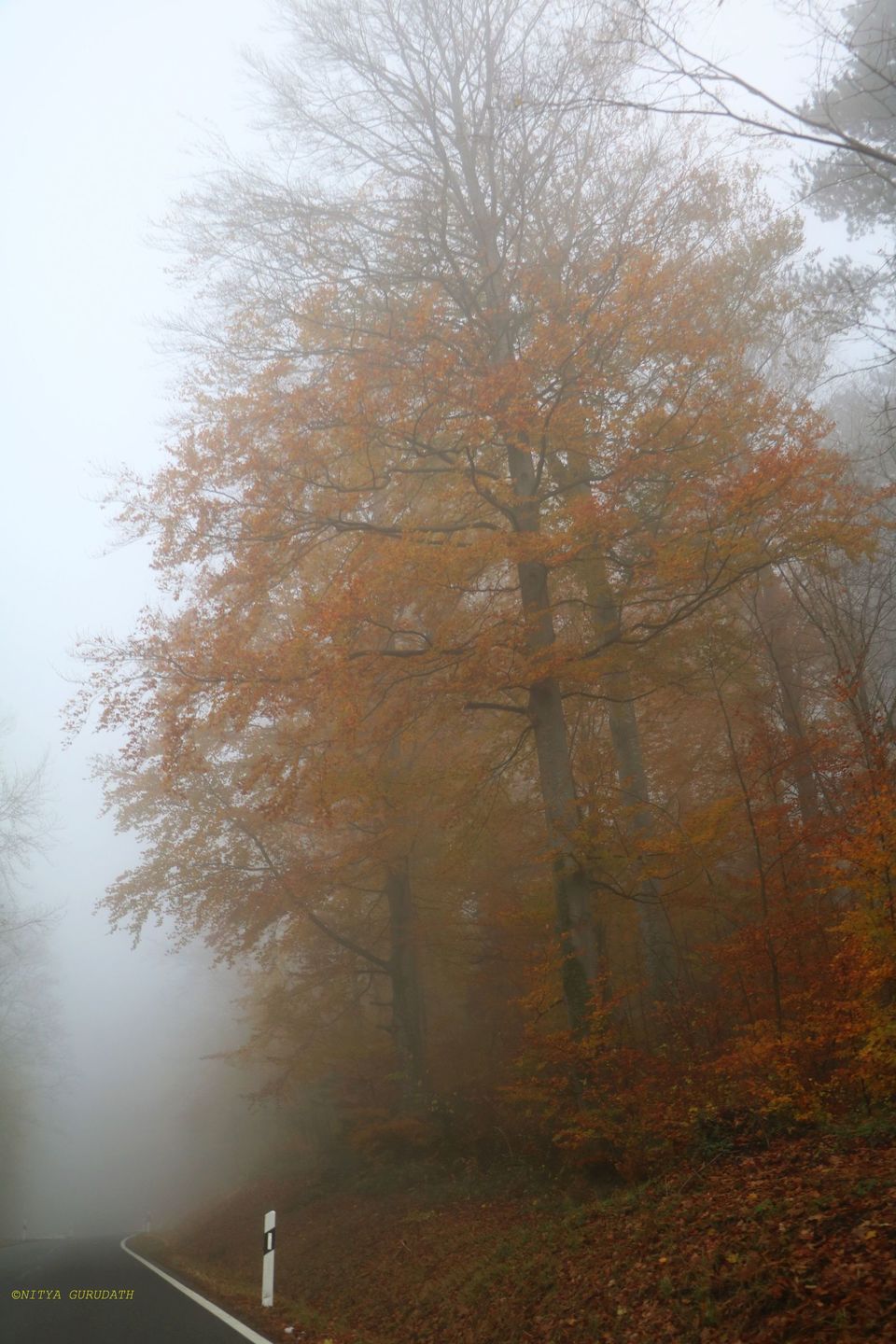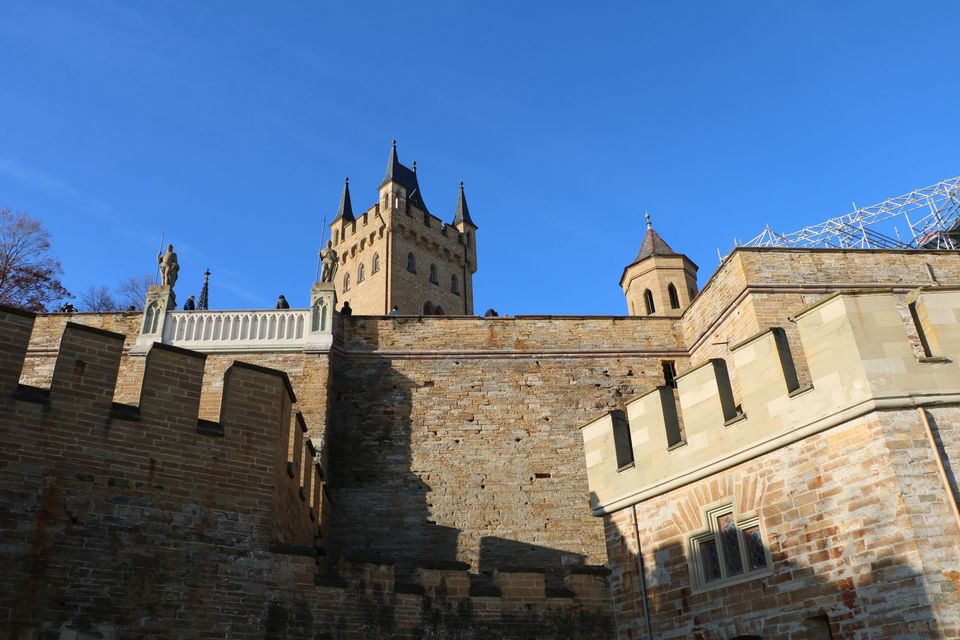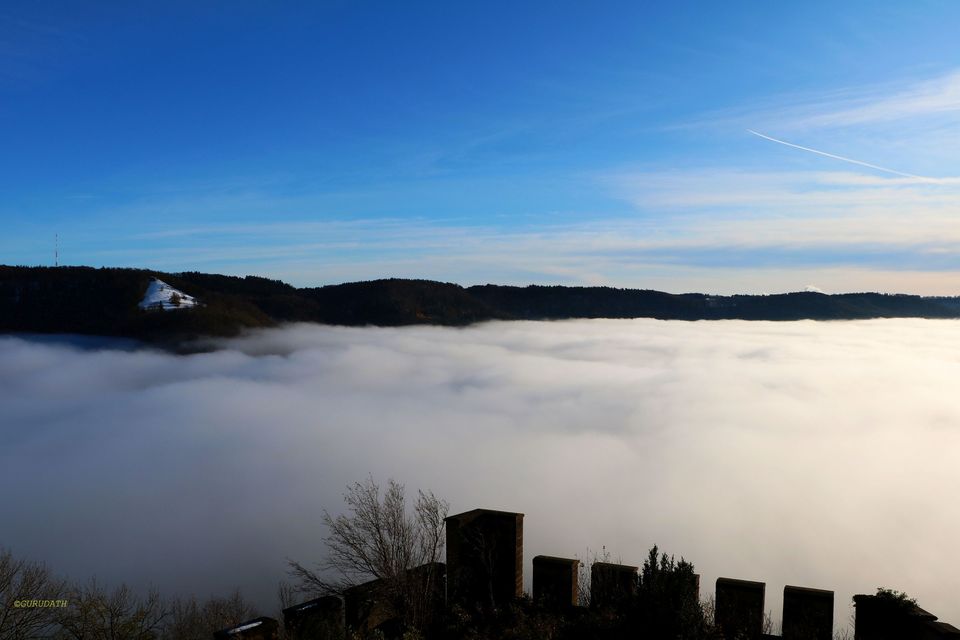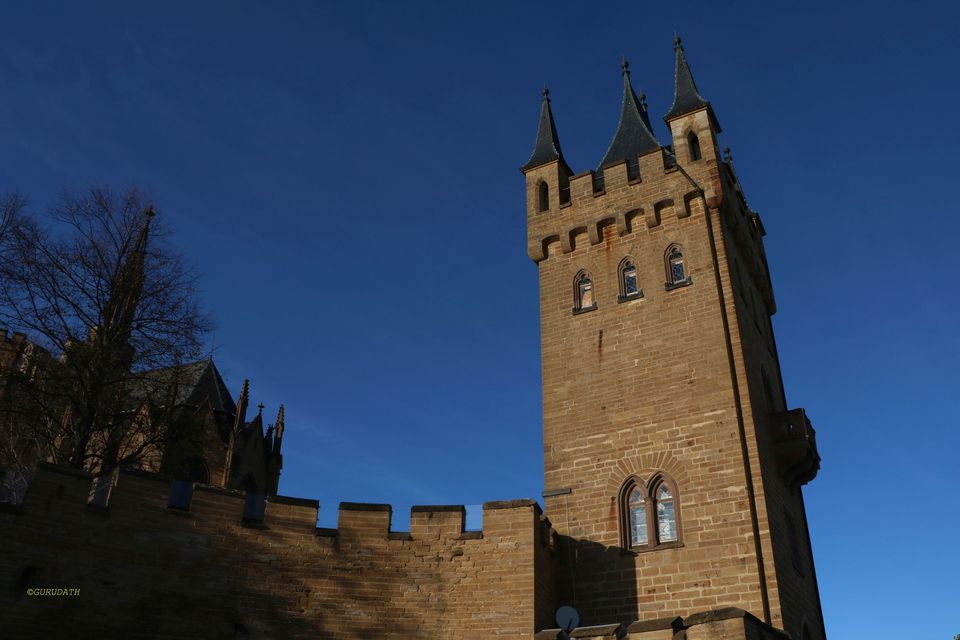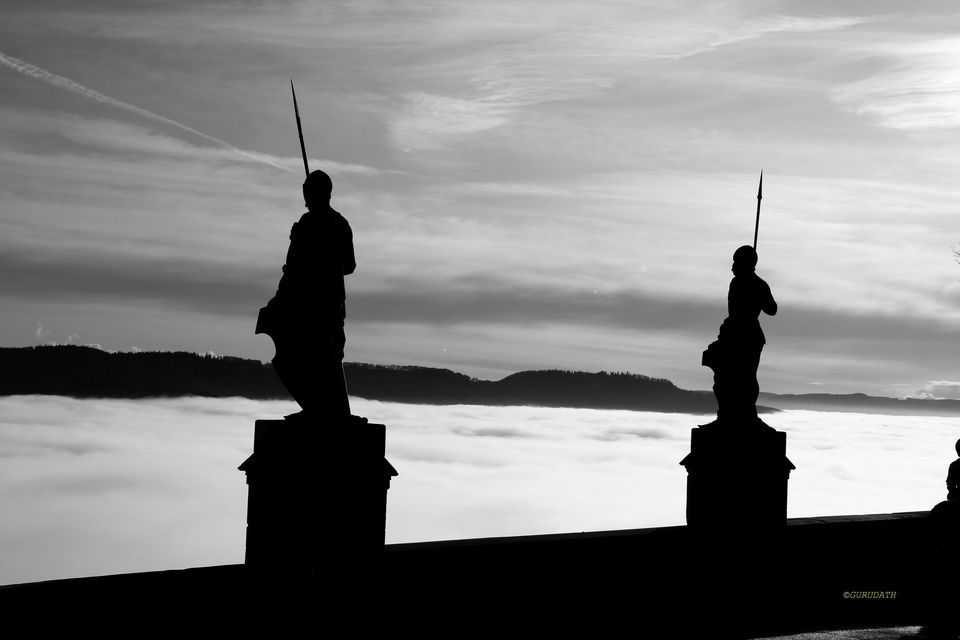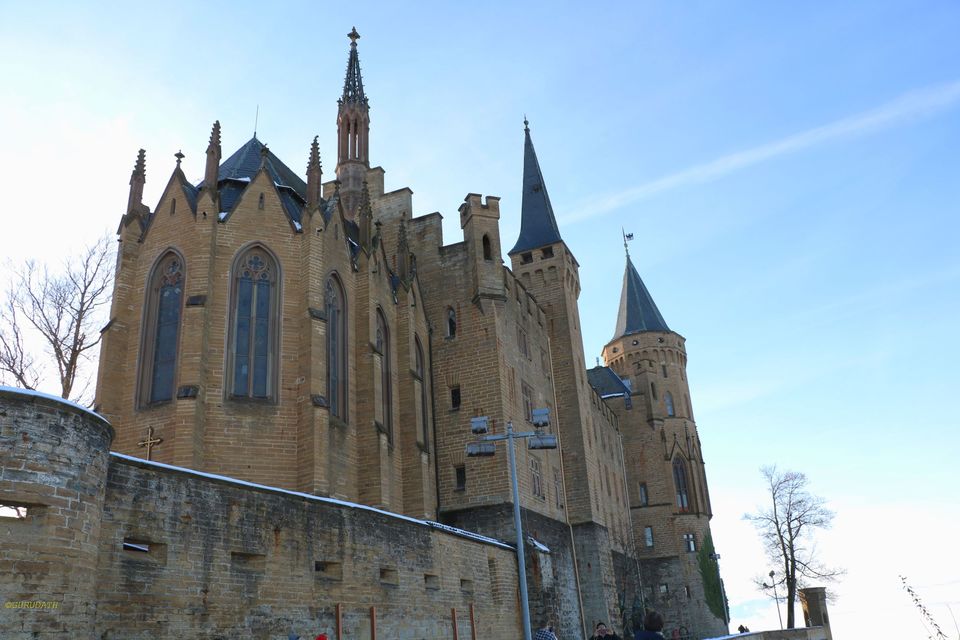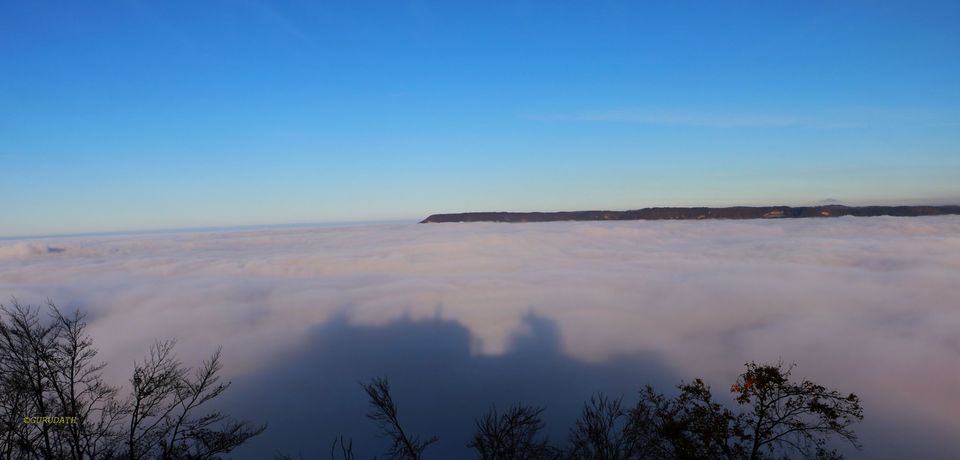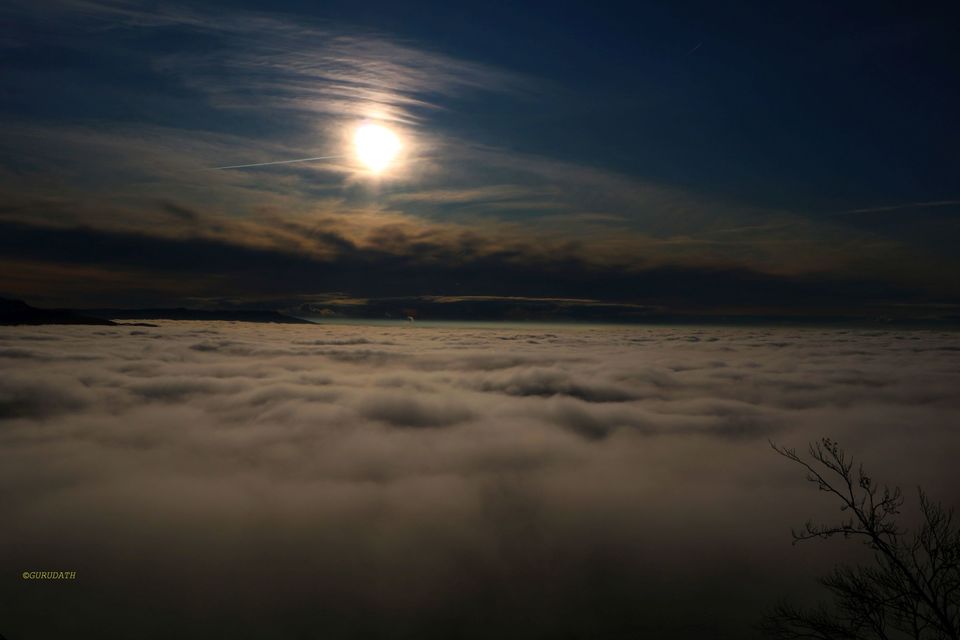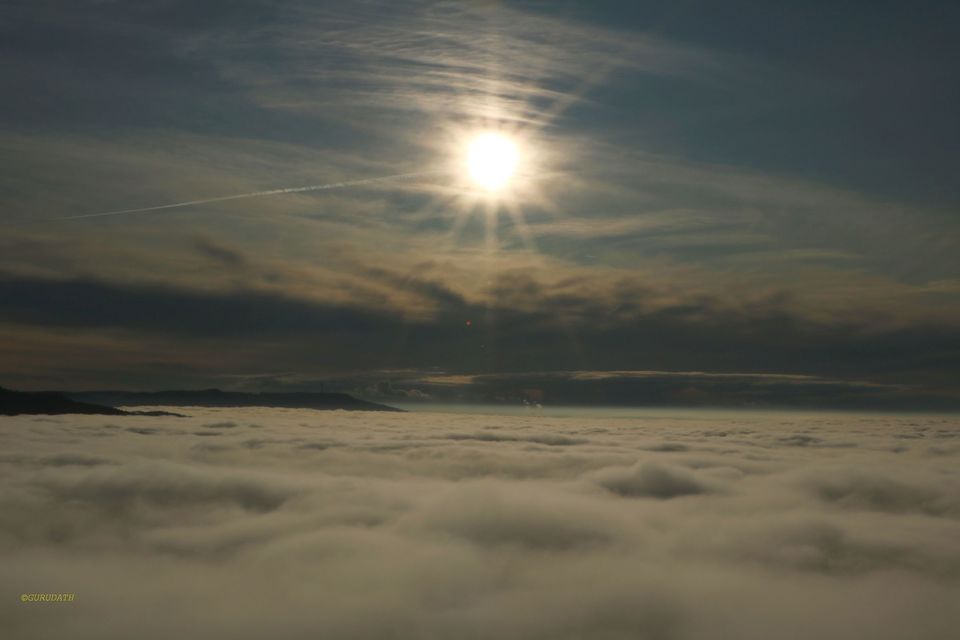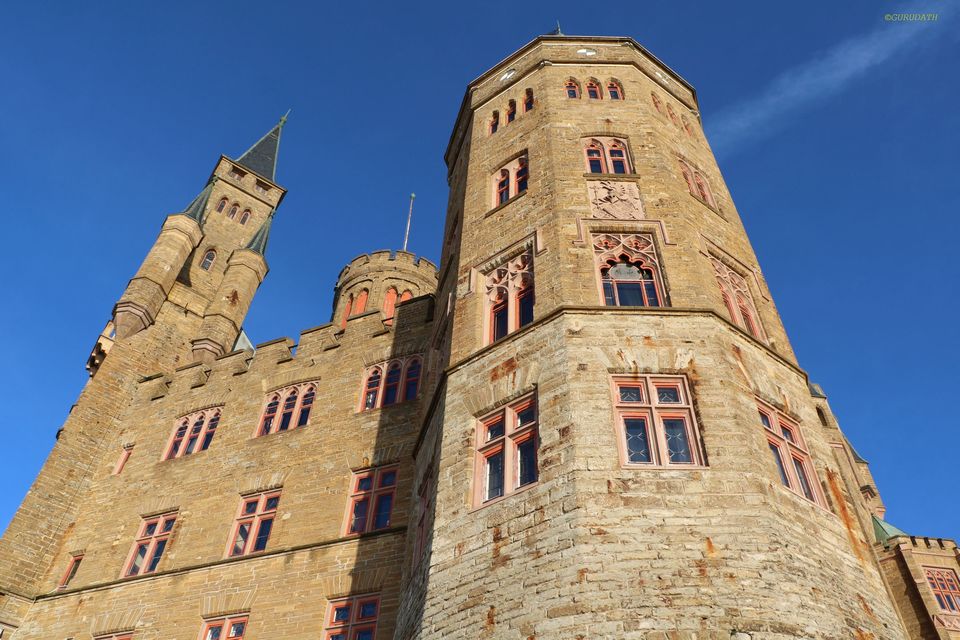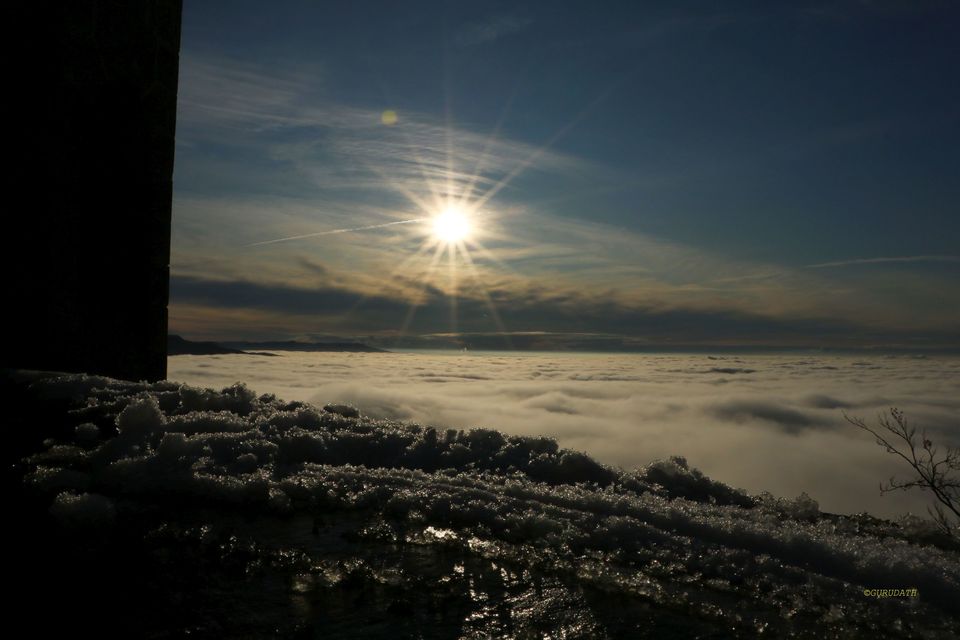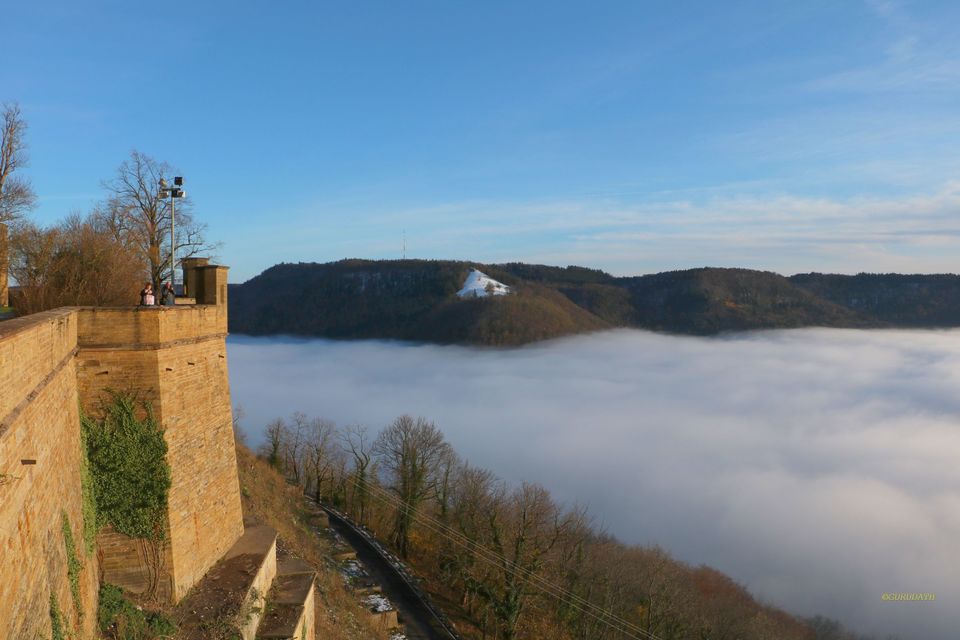 A tiny little castle at the edge of a mountain! Even though it is a small castle, it is elegant. Our visit on late autumn was surprisingly overwhelming with a sea of clouds welcoming us. The castle premises is well maintained. Since there was no guided tour in English, we took only the premises ticket and roamed around the castle with memorable pictures. In a perfect day like what we got, the castle looks like center of Fairy-tale story.
There is a typical German restaurant. We took hot french fries to enjoy with our home cooked food. It was decent in a chilling weather. For kids there is a play ground just outside the castle.
The whole journey till parking was foggy. We lost all hopes of better view of the castle. The shuttle bus came within 5 mins of wait. As the shuttle bus swirled around and gained the altitude, we entered a whole different world - above the sea of clouds! It was just WOW!!!
The castle is really amazing. Unfortunately we reached just before 2 hour of closing. So decided only to visit the castle premises. But as per the reviews, it is one of the castle which should not be missed.
We were lucky to have a view towards Infinity over a sea of clouds!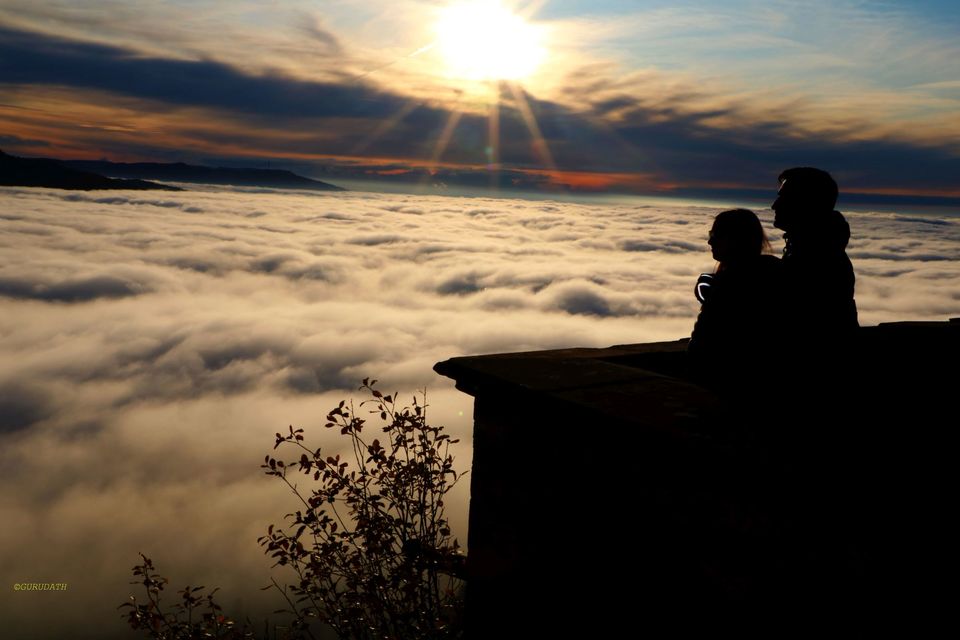 In the premises it is possible to get a 360 degree view by walking around the castle. It was our lucky day to see everywhere sea of clouds. It would have been better to trek in the opposite mountain to have a castle over the clouds. Even today i feel bad to miss that opportunity. I came to know only after coming back.
Pro Tip: Trek to Zeller horn for the best view of the castle!
All in all a day dedicated for castle visit with amazing views was awesome. Friends made it even memorable.
The most famous black forest visit can be a additional day in your itinerary or a perfect weekend getaway.