2019 is here, and to be honest, we can't really say that 2018 simply flew by. It wafted by at a leisurely pace, gladdening us every step of the way with the inimitable charm of Europe. We've been living in Bonn, the erstwhile capital of West Germany for quite a while now, and the region is a darling in every sense. The gorgeous Rhine river, abundant forests, storybook villages, the gentle Siebengebirge mountains, and the wonderful bread, cheese, and wine often feel like a dream. This part of Germany is rather close to Netherlands, Belgium, and Luxembourg, all of whom share a border with the land of schnitzel, Christmas markets, and awesomely cheap beer. But it was only at Christmas that we finally crossed the border to Netherlands. We had a wonderful 2 nights 3 days trip to Aachen (Germany), Vaals (Netherlands), and Maastricht (Netherlands), and we spent only €20 per person per day. Here's how you can do it too.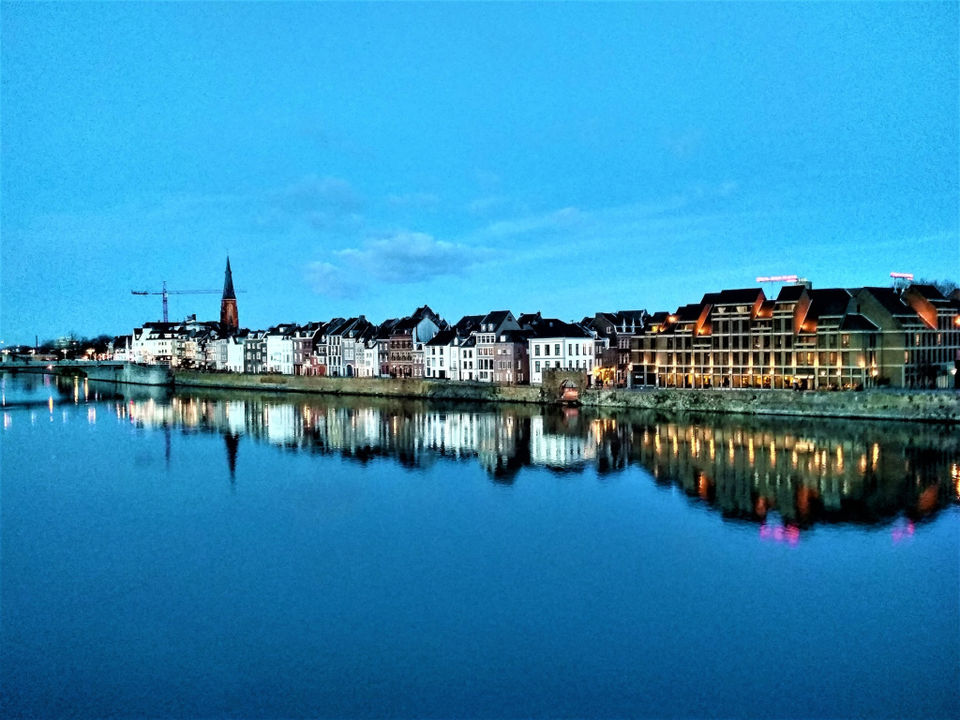 A lot of travellers feel that Europe is expensive but that's not really true. If you live in a far-off continent, then getting a flight here is going to pinch your pocket a bit, but that's about it. And if you're smart about keeping track of flight prices using tools like Google Flights and Skyscanner Alerts, you can save as much money as possible. For us, this wasn't really a problem as we were already reasonably close to the German border. From Bonn, we travelled to Aachen which is also in Germany, and made that our base for the duration of the trip. We did a very rewarding day trip to Netherlands on the second day, with Vaals as our first stop, and Maastricht as the second. And on the third day, we still had half a day to explore some offbeat trails in Aachen. So now that you know what our itinerary looked like, let's get into the trip hacks.
We stayed in a hostel room.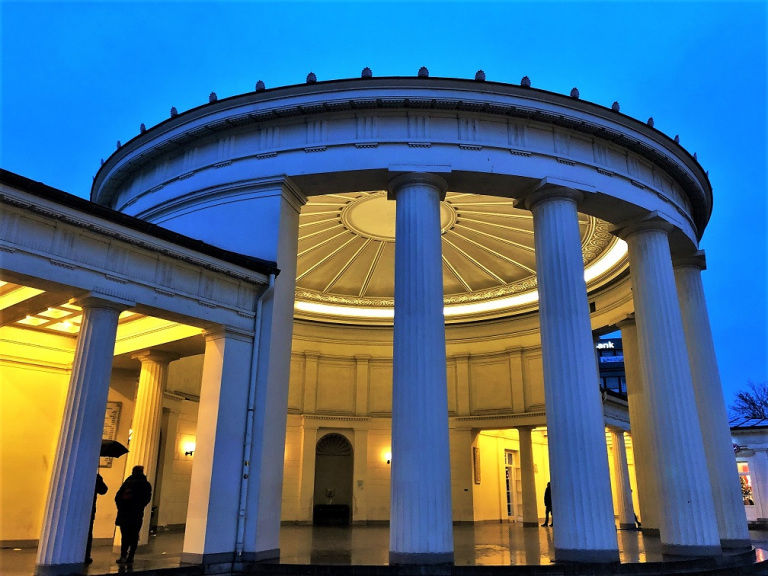 We get it, couples need their privacy. And we wouldn't really be comfortable with dorm beds, although if you're travelling alone and enjoy meeting new people, go for it by all means. What we're talking about are totally private two-star double accommodation rooms in a hostel-hotel. The A&O chain has outposts all over Europe and we couldn't recommend them enough (they did not sponsor our stay in any way). Rooms at A&O Hostel Aachen Hauptbahnhof cost around €60 per night, but we got two nights at just €49 thanks to online vouchers. Always do a Google search for hotel vouchers before booking directly on hotel or booking websites. The best part was that the hostel-hotel came with a guest kitchen equipped with everything you'd need for tea, coffee, and simple meals, including a kettle, stove, microwave oven, oil and salt, plates, cutlery, pots and pans, and a medium-sized refrigerator. It even had a table with seating for four. The only caveat is that you have to do your own dishes but we think that's only fair.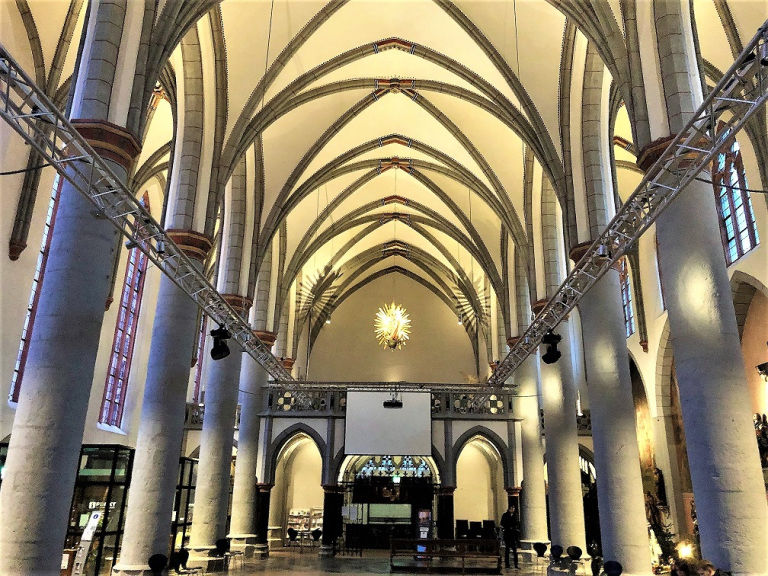 Pros of staying at A&O Hostel Aachen Hauptbahnhof:
-Cheap rooms equipped with a shampoo-cum-body wash, separate bathroom and toilet, small TV, plastic cups, and functioning heater
-Excellent location in front of Aachen Hauptbahnhof
-Complimentary use of guest kitchen: It's empty most of the times so you don't have to share the space.
Cons of staying at A&O Hostel Aachen Hauptbahnhof:
-Hard bed and flat pillow: That's all. This only means that long stays at this hostel might be a little uncomfortable. For a stay of up to three nights, you should be fine.
We travelled only by bus.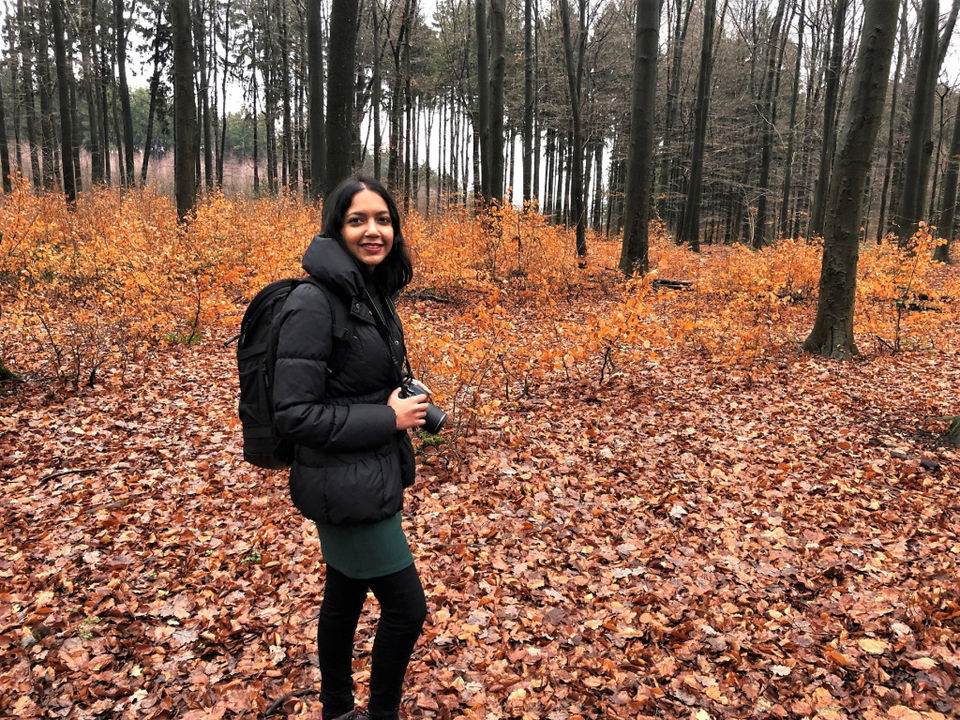 Within Europe, you don't really have to take flights. Use Flixbus, an affordable bus chain with superb connectivity all over the continent. It's much cheaper than trains as well. We used it to reach Aachen from Bonn (just €5, and an hour-long journey). To travel from Aachen to Vaals and onwards to Maastricht, we used the Arriva Bus Line no. 350. It was a Godsend, and we're so thankful to online forums like TripAdvisor and tourism websites for helping us discover it. A one-way ticket from Aachen to Maastricht with Vaals and Gulpen (a village in Netherlands) along the way costs €6 but a day ticket with unlimited access to the bus network both to and fro costs only €8.50. Even if we hadn't known that, the girl at our hostel's front desk told us about it. So kind of her! You can buy this ticket from the bus driver but payment is only by card or the Dutch OV Chipkaart. We paid by credit card. Here is the timetable for Arriva Bus No. 350. We got the bus right outside Aachen Hauptbahnhof. It went backwards to Aachen Bushof and then in a few minutes, we were on the way to Netherlands. The bus driver spoke excellent English and we had no problems at all.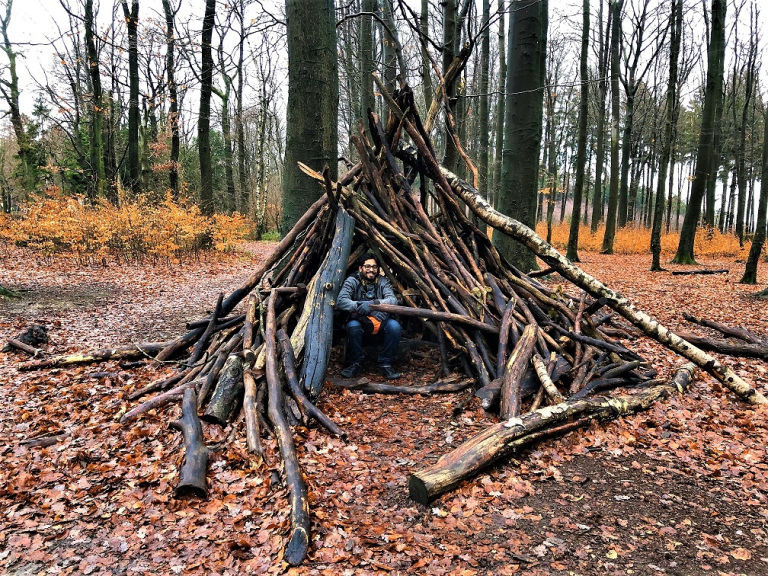 Honestly, we love the views you enjoy while travelling in a bus. Buses in Europe are super comfortable too: great seats, heating and/or air-conditioning depending on the weather, and smooth sailing over the roads. We reached Vaals in less than 30 minutes and got off there to hike up the Vaalserberg, the highest mountain in Netherlands. At it summit is Dreilandenpunt, the honorary meeting point of Germany, Netherlands, and Belgium. It doesn't get more epic than that! And did we mention that the hike is along beautiful forests interspersed with mountain views? It's also very easy to do, and there's a road that will take you right up to the top if you prefer driving.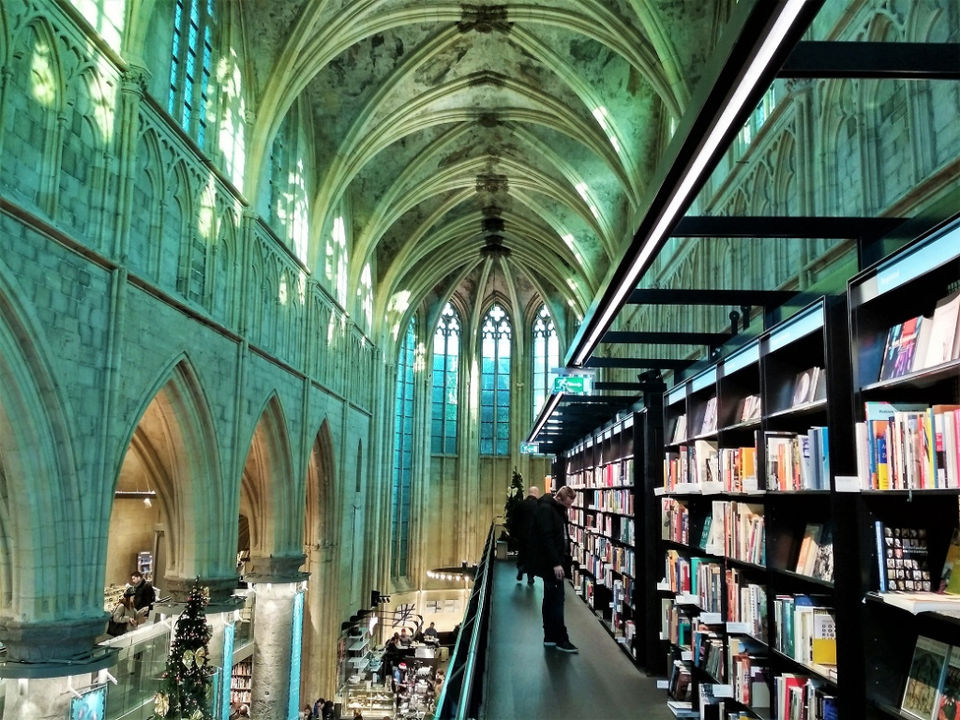 Within Aachen and Maastricht, we covered everything we wanted to on foot. Aachen is a small town and most of the attractions are concentrated in the city centre. The same cannot be said of Maastricht but for a day trip, a walking tour was a good enough introduction to the riverside city. The famous underground caves are further away from the main city but they were shut for Christmas.
We did not eat at restaurants.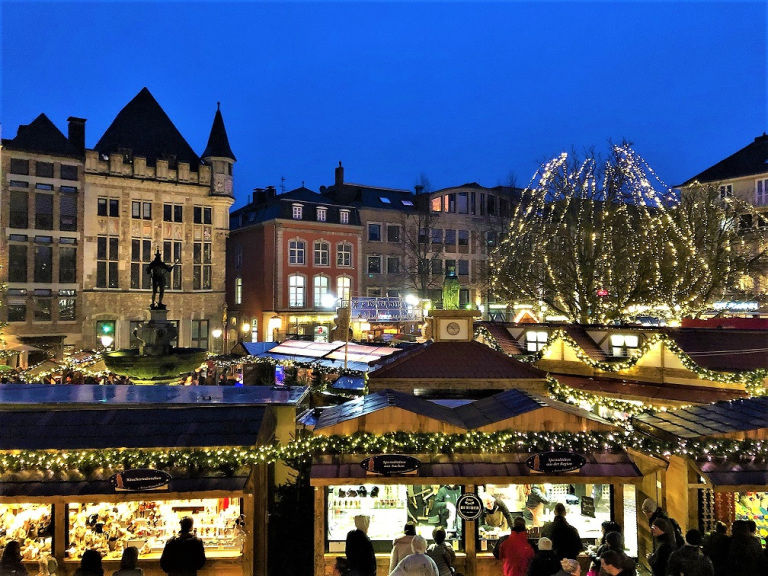 Restaurants in Europe may not be very cheap but food certainly is. We survived most of our first day in Aachen on packed food that we brought from home. In the evening, we indulged in waffles at the Christmas market and then ordered an incredibly cheesy and tasty vegetarian pizza for just €6 from Norabab Pizza. If ever in Aachen, you absolutely must give this place a try! On day two, we picked up delicious, freshly baked chocolate croissants and puff pastry apple turnovers from a supermarket in Vaals. That saw us through the day and in the night, it was pizza time again! We also carried oranges and wine. There are numerous kiosks selling all kinds of beer, wine, and snacks even when supermarkets aren't open. And in December, pigging out at a Christmas market is always better than booking a table at a high and mighty restaurant! If you book a hotel with free breakfast included, that's a great plus. A heavy breakfast sustains you through the day and you can get away without a proper sit-down lunch.
We did not spend on attractions.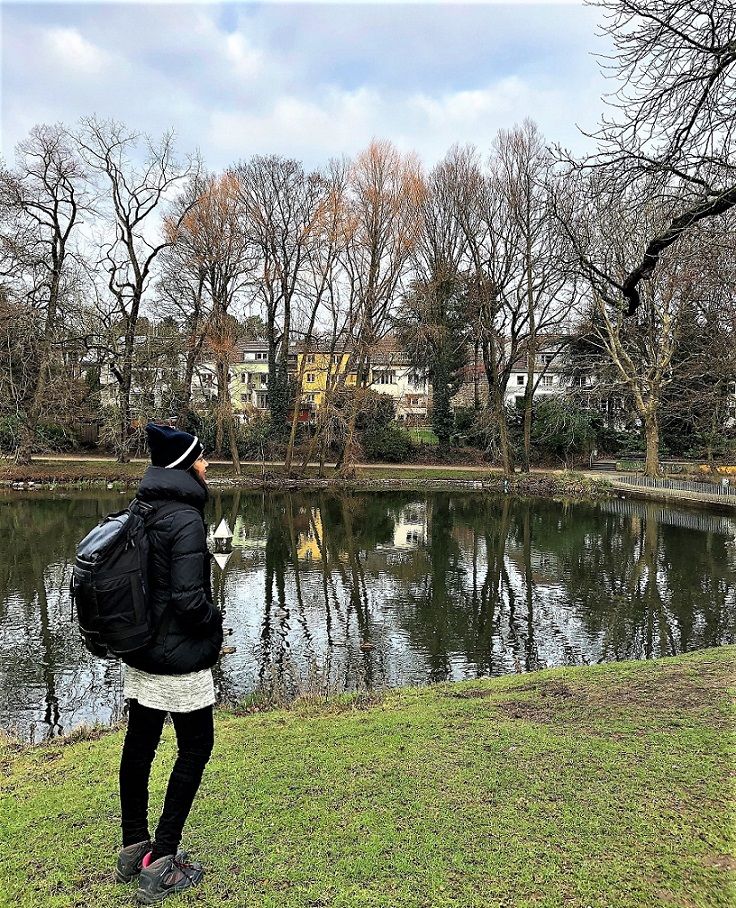 Actually, most paid attractions were anyway closed for Christmas. And if you've been following our blog, you know that we excel at finding free attractions in cities all over the world. Gardens, forests, rivers, and market squares are always free, as are many monuments, churches, nature trails, and Christmas markets. You don't have to pay to walk over the glorious St. Servatius Bridge at Maastricht and soak in the sunset views. Nor do you have to shell out a single penny to admire the architecture of the Rathaus, Dom, and Roman fountains at Aachen's city centre (although entering the Rathaus requires a fee). On small trips like ours, you'll find more than enough to occupy you without draining your budget. We'll have destination guides for all three cities up soon enough.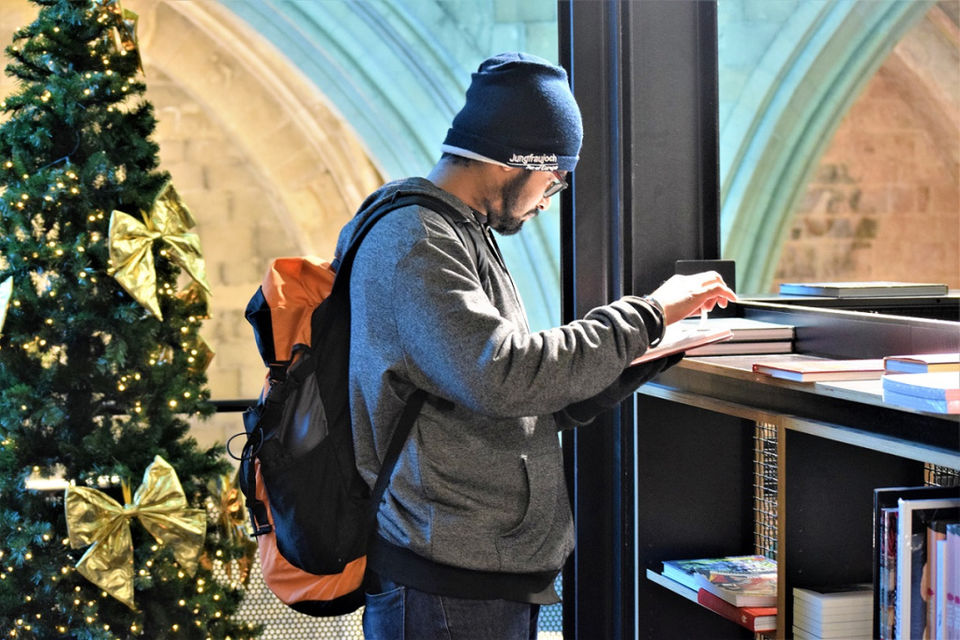 Travelling on a budget does require compromises - you have to know that. But it's entirely your choice how far you go to save cash. Feel free to splurge when something really, really catches your fancy. And you won't be sorry. It makes sense to save on aspects that don't hurt, such as a slower but cheaper mode of travel, and use your hard-earned funds for truly valuable experiences like a sunset cruise on the river or a volume from the world-famous Boekhandel Dominicanen bookshop in Maastricht. Take care until we see you again! And don't forget to share this post with your friends if you found it useful (buttons below).
This blog was originally published on Trail-stained Fingers.