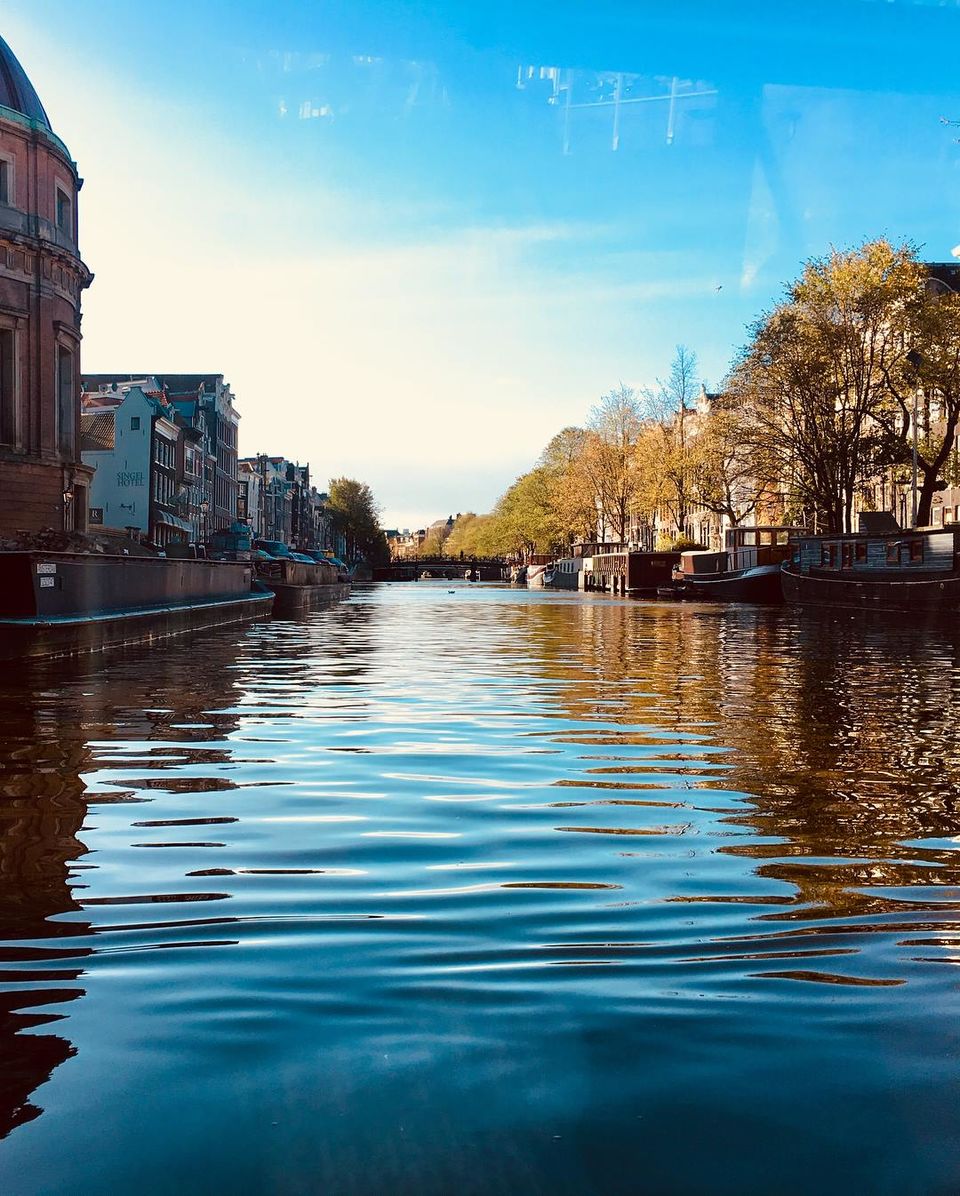 So we started from the capital, New Delhi on our 10 day excursion to the ever-awing splendid continent - Europe.
It was right after Diwali, it was cold, and our destination this time was Germany - Berlin, Nuremberg, Munich and Netherlands - Amsterdam.
It was me, and my parents. And our agenda was to have a relaxed holiday. And so we had.
Courtesy Qatar Airways, we flew to Berlin in a comfortable flight. And crashed into our first temporary home Novotel Suites Berlin. Right at the city centre, this hotel is warm with wonderfully planned spacious rooms. Mornings there go satisfied with sumptuous breakfast.
Next day morning, Day 2, we took a walking tour called Final Days of World War 2 - Walking Tour of Berlin.
It is a half day tour that covers all major historical points of instances leading up to Germany's final surrender. From Soviet Attack to the battle field for the Reichstag. The build up to the WW2 and witnessing the last few days of Hitler. Learnt about the lives of people there at that time and how it led to the politically driven disturbing step of holocaust. And the famous Berlin Wall.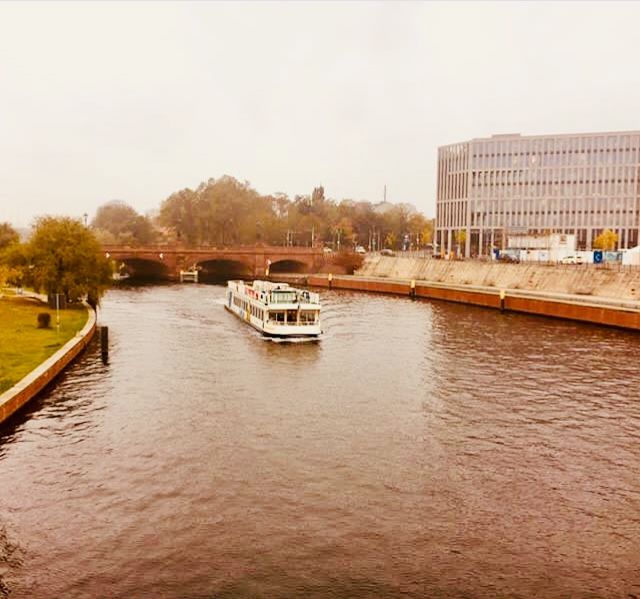 This walking tour is a must! The history doesn't seem history there. While you walk past the city with your guide explaining each and every little bit of the dilapidated remains and the unforgettable speeches, one literally feels as if living and going through that entire era in real time.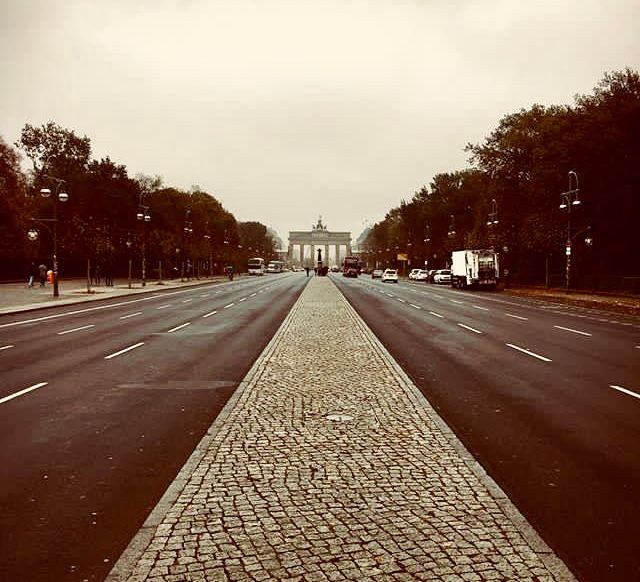 Our second part of the day was at leisure and so we made our way to the luring Mall of Berlin.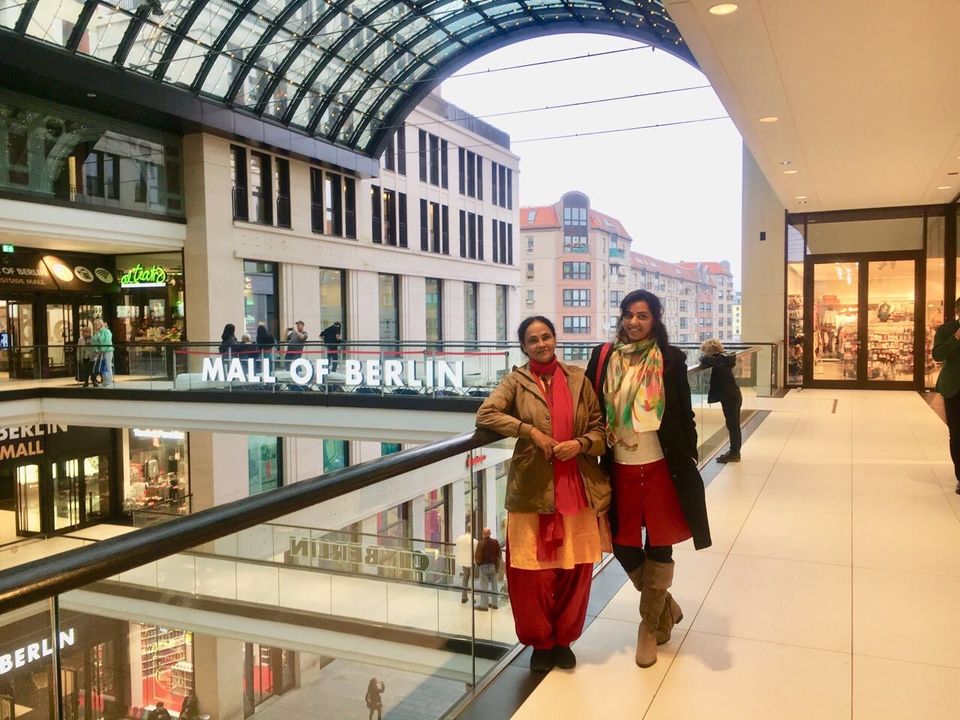 Day 3 was completely at leisure. We walked around the city. Explored the market place and shopped for souvenirs.
Day 4 was awaiting some excitement. Something that I always longed for. Train journey in Europe.
From the Berlin Railway Station or the Berlin Hauptbahnhof we had to catch a train to Nuremberg.
Let me talk a little about this huge, historically remarkable railway station. The entire station complex is built to cater to various crossing and intersecting lines. Here, the inter-city and regional trains connect with Berlin's local rail, underground tracks, tram and bus network.
This structure is but a mall, that has railway tracks. Anyone wants to do a quick shopping, pick up some souvenirs, clothes, flowers, hot coffee or some household stuff, this station gives you all. A multilevel, organized railway station was a first time for me.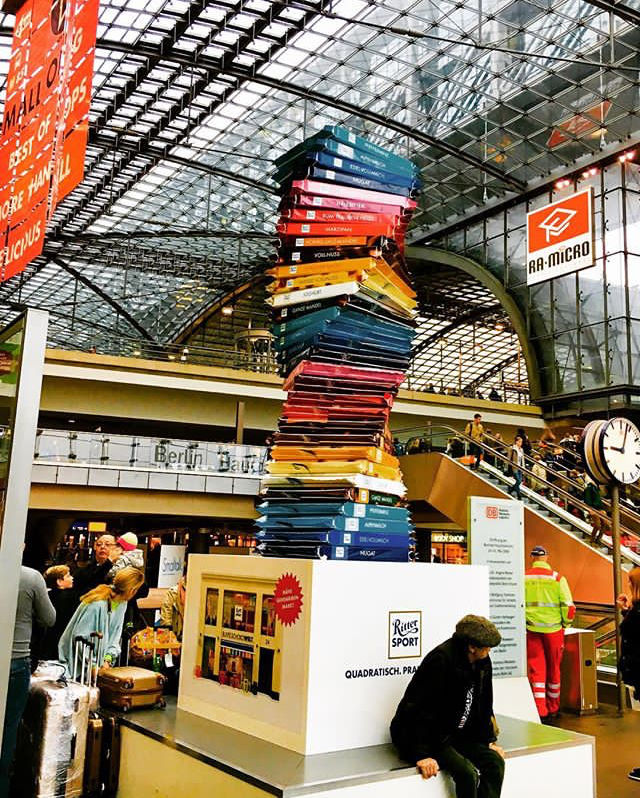 Our train left from the basement track, and all we had for the next three hours was a dose of scenic beauty.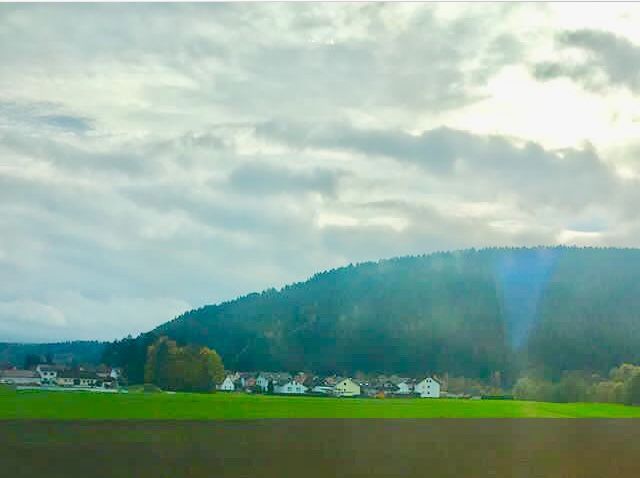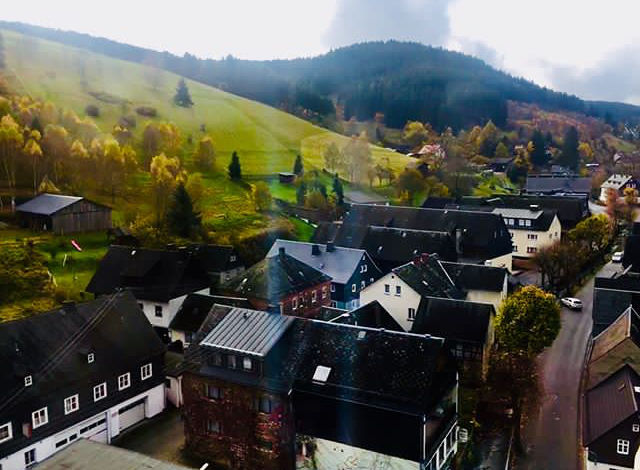 Nuremberg is the most traditional European towns I have been to as yet. The medieval architecture, roads, the air there gives that ethnic feel to the place that reaffirms that you are in the second largest city of Bavaria that was quite instrumental in the history of Germany.
Known for the trials, this city also has enough for the tourists.
As we checked into our hotel, it was still afternoon. We decided to take the metro. The station is hardly about 90 mtrs from the hotel and also the last station, to the central.
Nuremberg is a small city, so reaching upto any attractions doesn't take much of your time.
We walked upto the The Hauptmarkt (central square) from the central station which is known for its red and white shops. An ultimate place to shop. Eat. Repeat. :)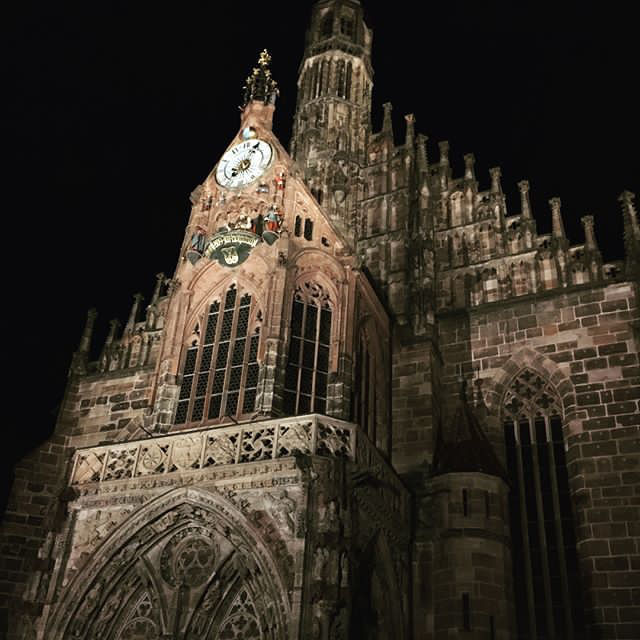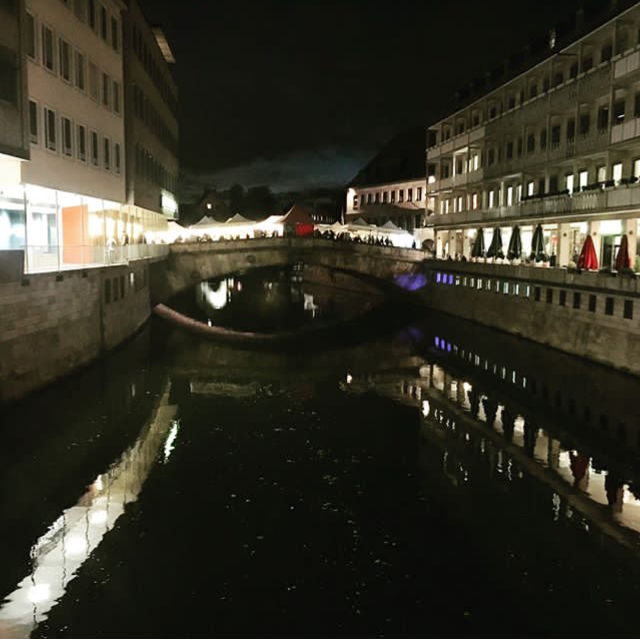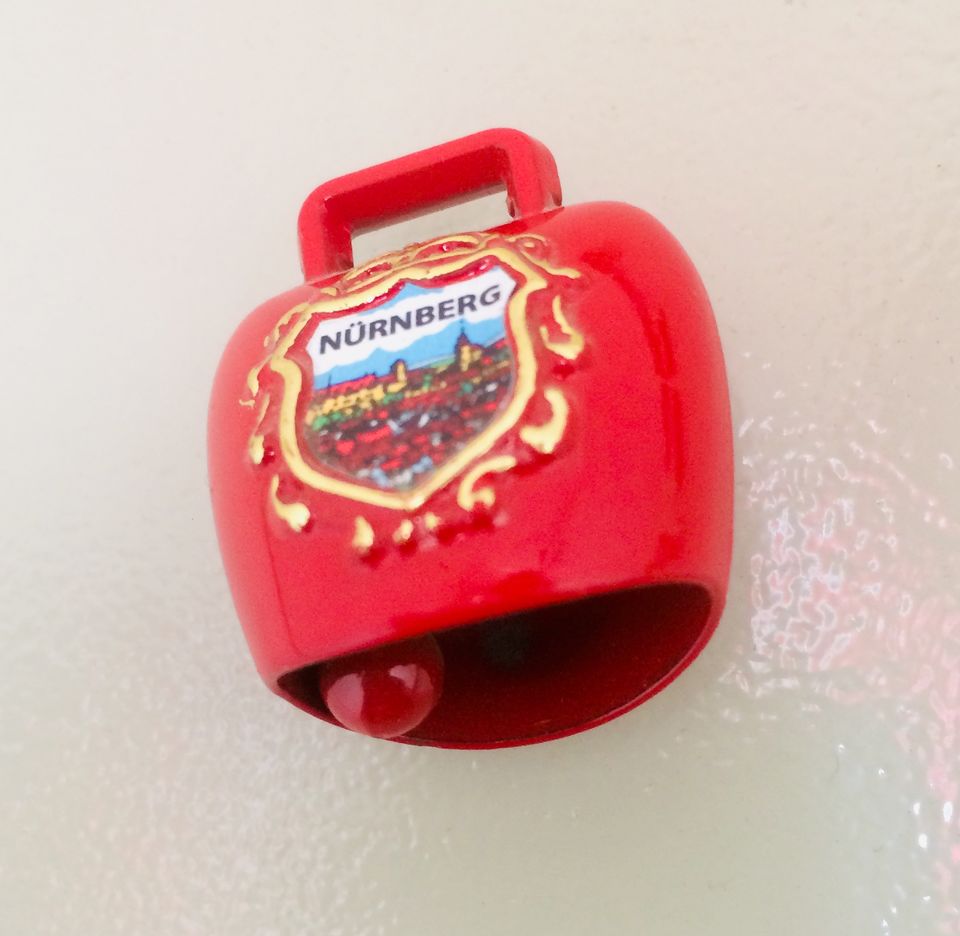 Next day was planned for the famous Rock Cut Cellar tour, about 2 minutes walk from the Hauptmarkt. A marvel in its own, these callers are an extensive, maze like labyrinths into the earth made more than 600 years ago.
One can take the tour from the Pick'l Wine Shop and Bar. Your guide will take you through a very unexpected small white door a few steps deep in the middle of the road. You feel a sudden dip in the temperature as you cut off from crust.
Caution! Tall peeps take care of your head! And all of you carry good woollens, caps and gloves. It is colder in there.
After going through an entire history in its own, you come out to the civilization, day light and an outlet of Ayrer Whiskey.
We then walked to the toy museum. A toy wonderland, its origins go back to medieval doll makers and ranges forward through outstanding makers of pewter figurines. Those and the numerous tin toy makers of the museum are also displayed at the International Toy Fair, the world's most important trade show of its kind.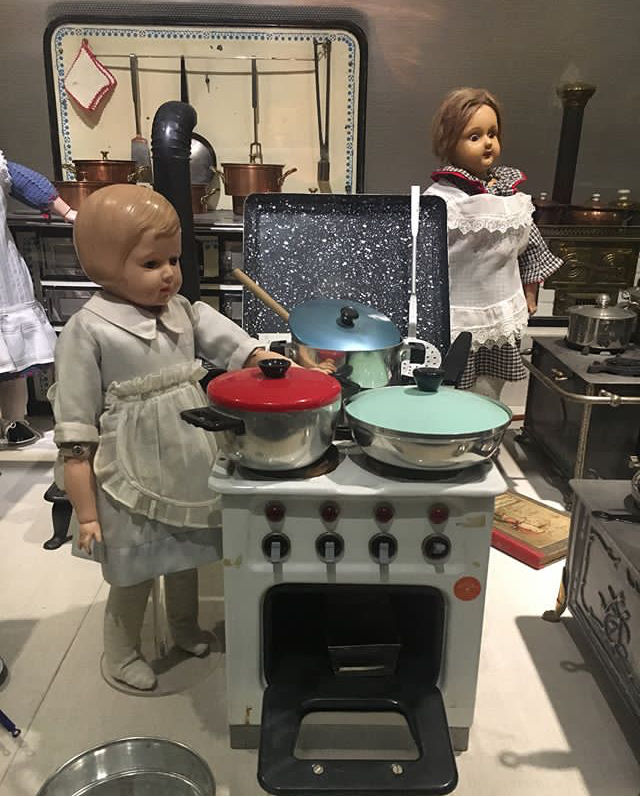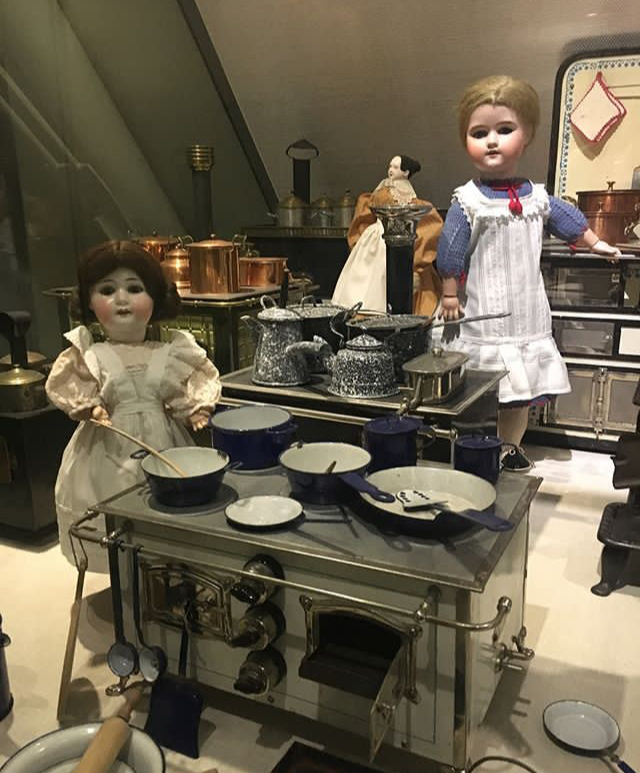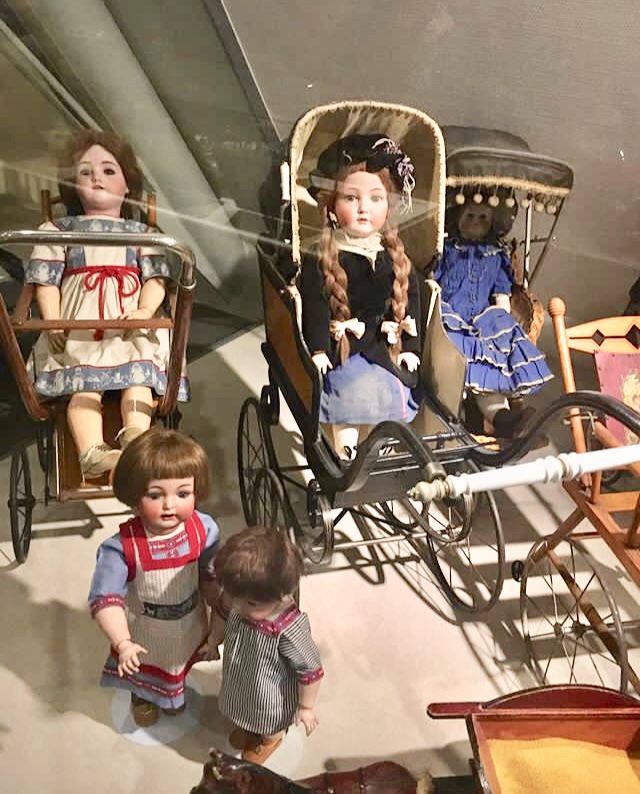 This museum that captures the past so cutely, definitely takes you back to your most relished past - childhood. Only if they allowed you to open the glasses and play with them, you can spend a day there, easily. :)
Nuremberg gave us the most real taste of Germany, with its classic metro driver-less trains.
When in Bavaria, how can you miss the city of München. We took yet another EuroRail ride to Munich.
Right in the heart of the city, we stayed at this traditional, old style hotel called Hotel Deutches Theatre Stadtmitte.
The street has hotels, shops, malls, supermarkets and there main market just across the road. What more do you need!
We decided to take the Munich Express Hop on Hop off tour. The tour starts from a point just around the corner.
The open air double decker bus took us around the city covering famous sights like the Pinakotheken art museums, the world famous Hofbrauhaus, the National Theater with the Royal Palace, Marienplatz and the Viktualien market with its colorful outdoor stalls.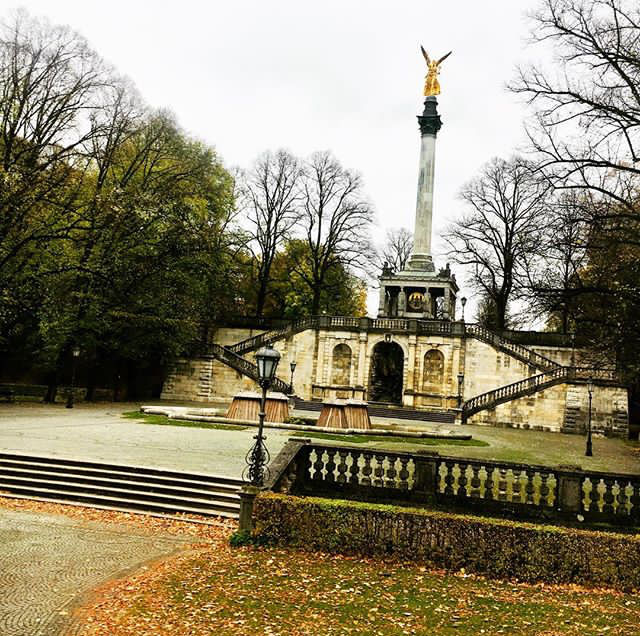 All aside, my sole agenda was to visit and woo over the three towers stamped with the blue and white propeller - The BMW Museum and Welt.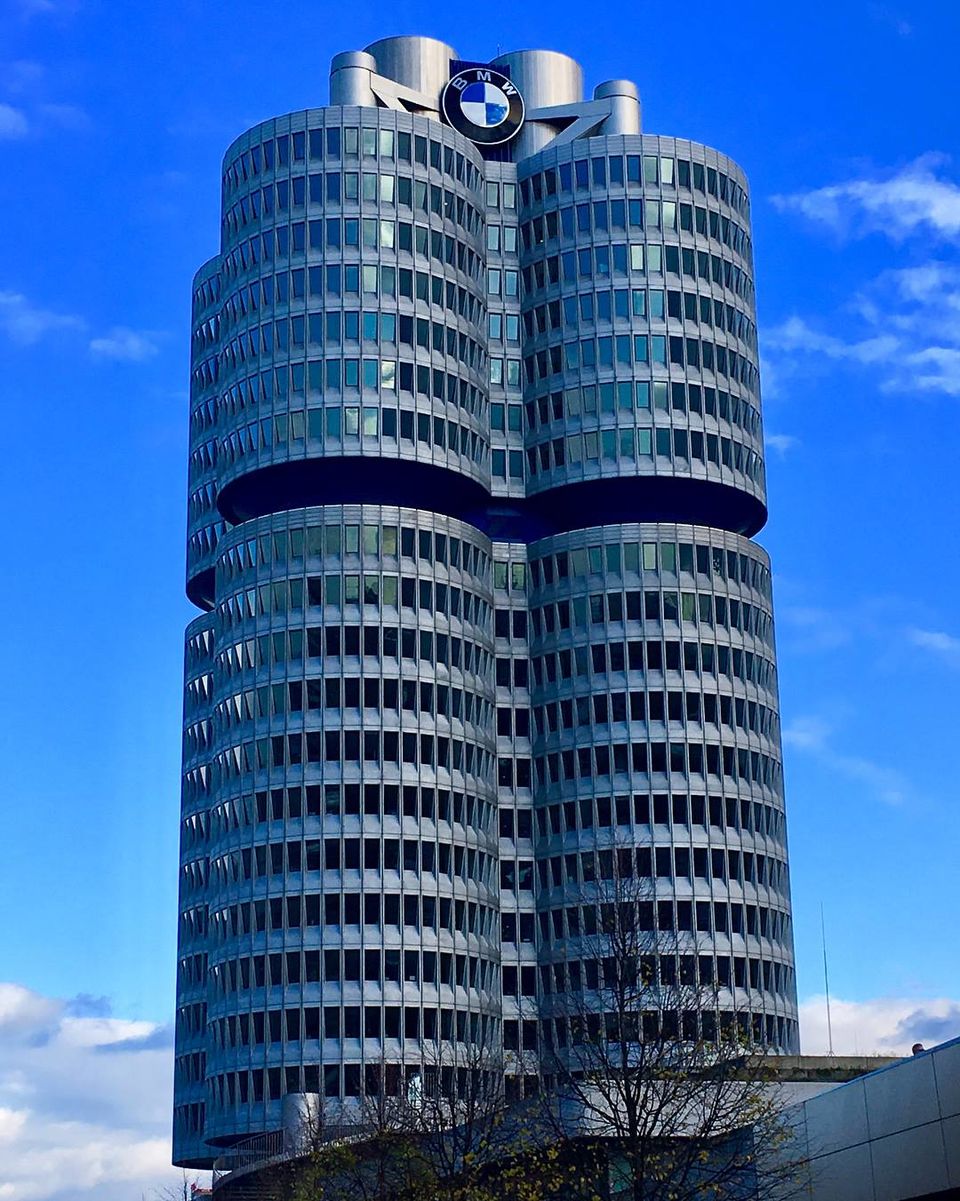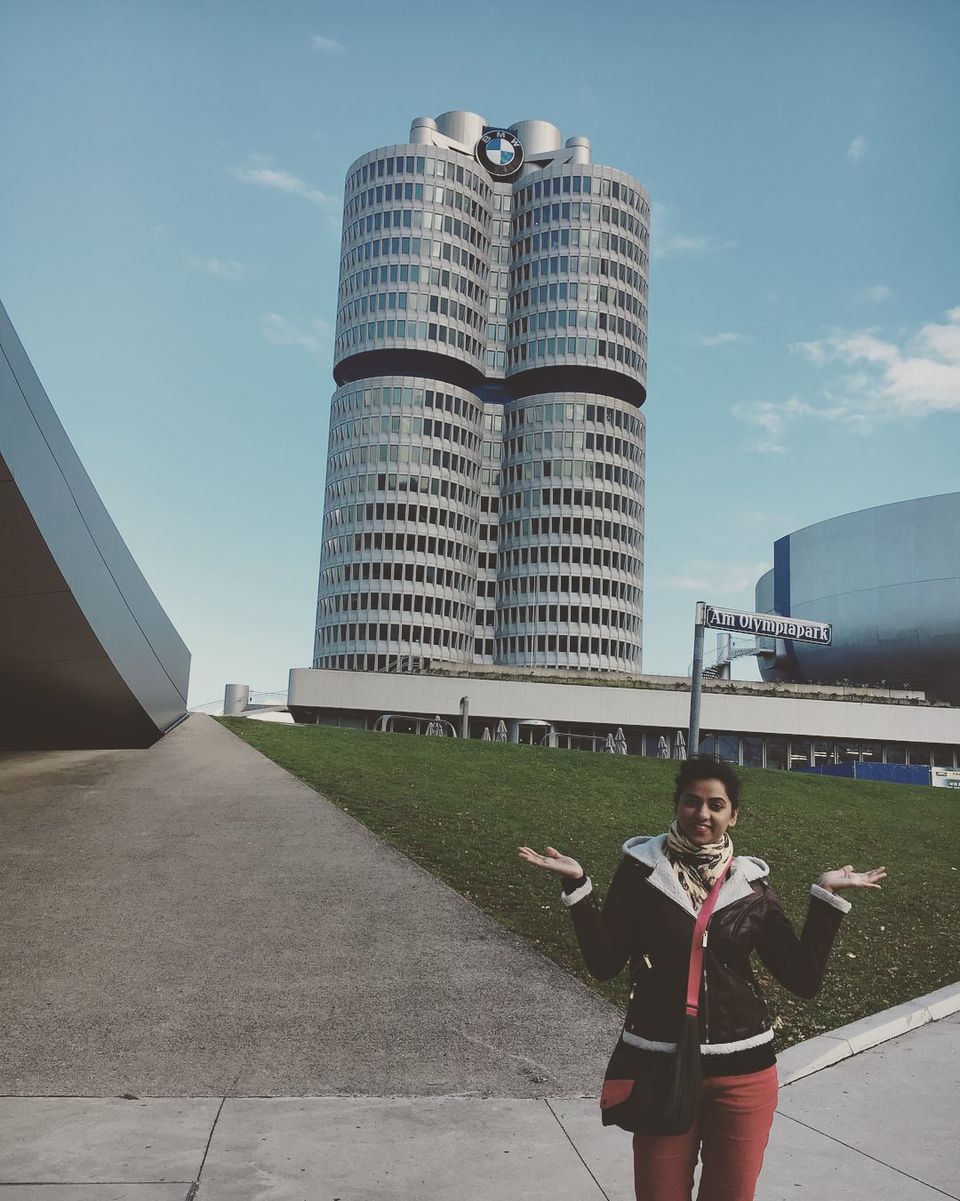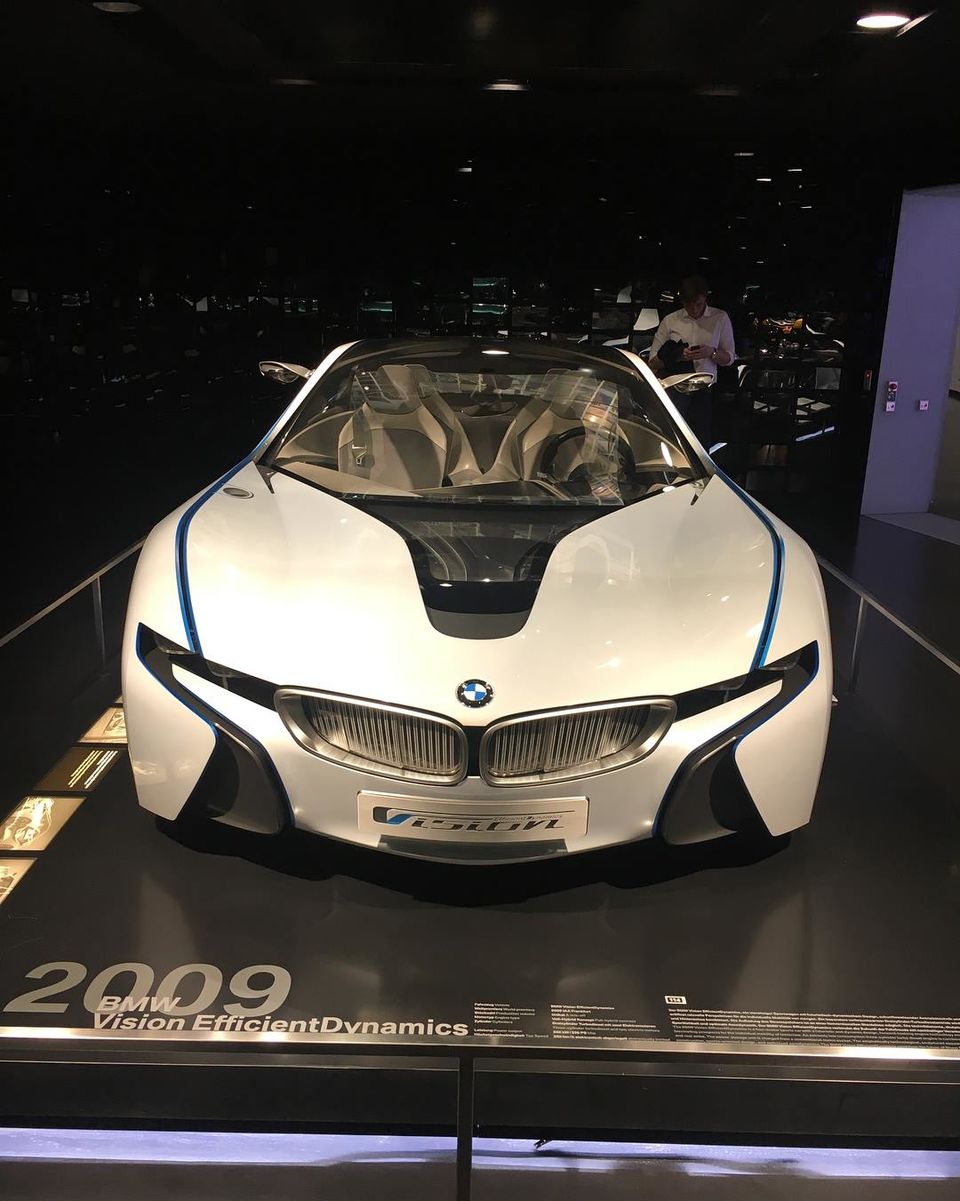 Germany has this huge chain of Saturn, an electronic store. A good place for all electronic freaks. This store has everything "electronic" under the sun.
Day 8 was to head to our last destination - the beautiful city of canals, Amsterdam.
But to be honest, more than the canals what amazed me was the forward leaning, old buildings alongside. What happens later with them is still at the back of my mind.
Amsterdam city is a city that has a swag in its name itself. :) Amsterdam's name derives from Amstelredamme, indicative of the city's origin around a dam in the river Amstel.
And it was not very late after we landed at the Schipol Airport, that I had already fallen in love with this city built on some 90 odd islands demarked by shimmering clean canals.
You cant ask for more when you have a canal flowing on one side, inviting cafes on the other and the tram halt just about 50 meters away. We were happy to call NH City Centre our home for the next couple of days.
Evenings free in the Europe is like an energising drink. And in Amsterdam, it was fun too.
After getting fresh, we embarked on our exploratory walk around the city. And as it got darker, the city turned more and more beautiful.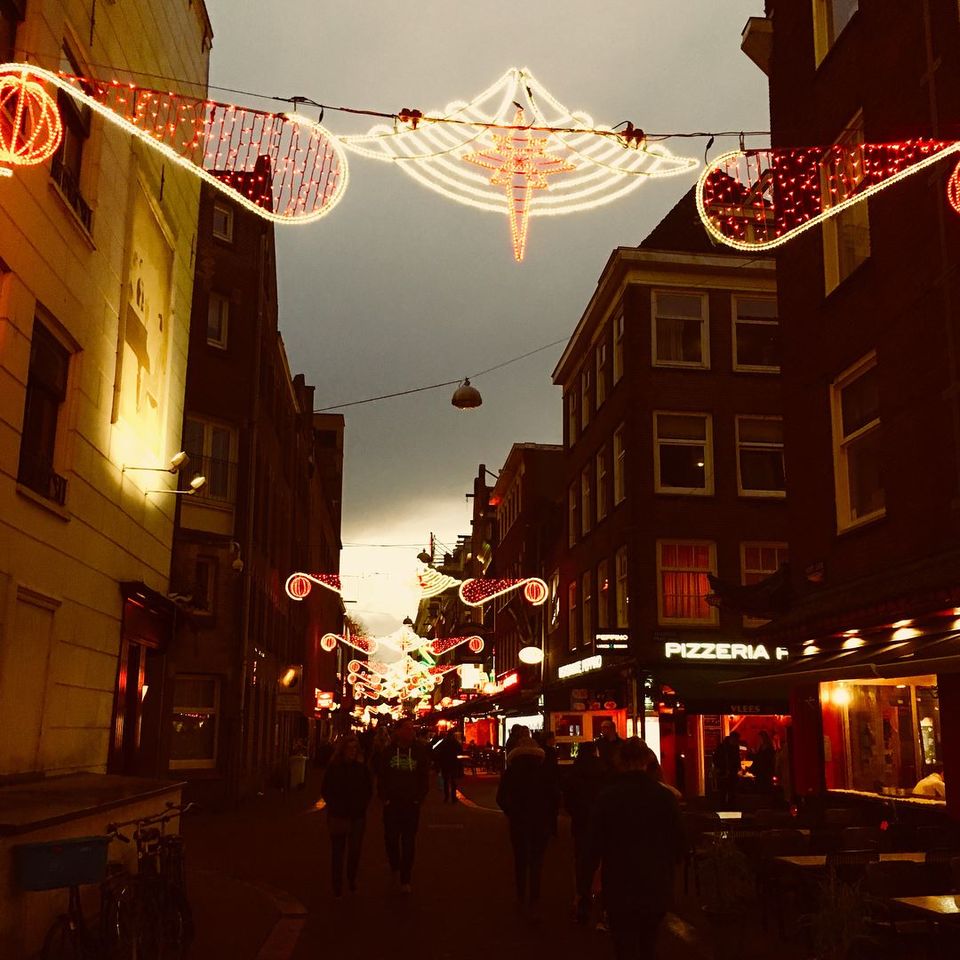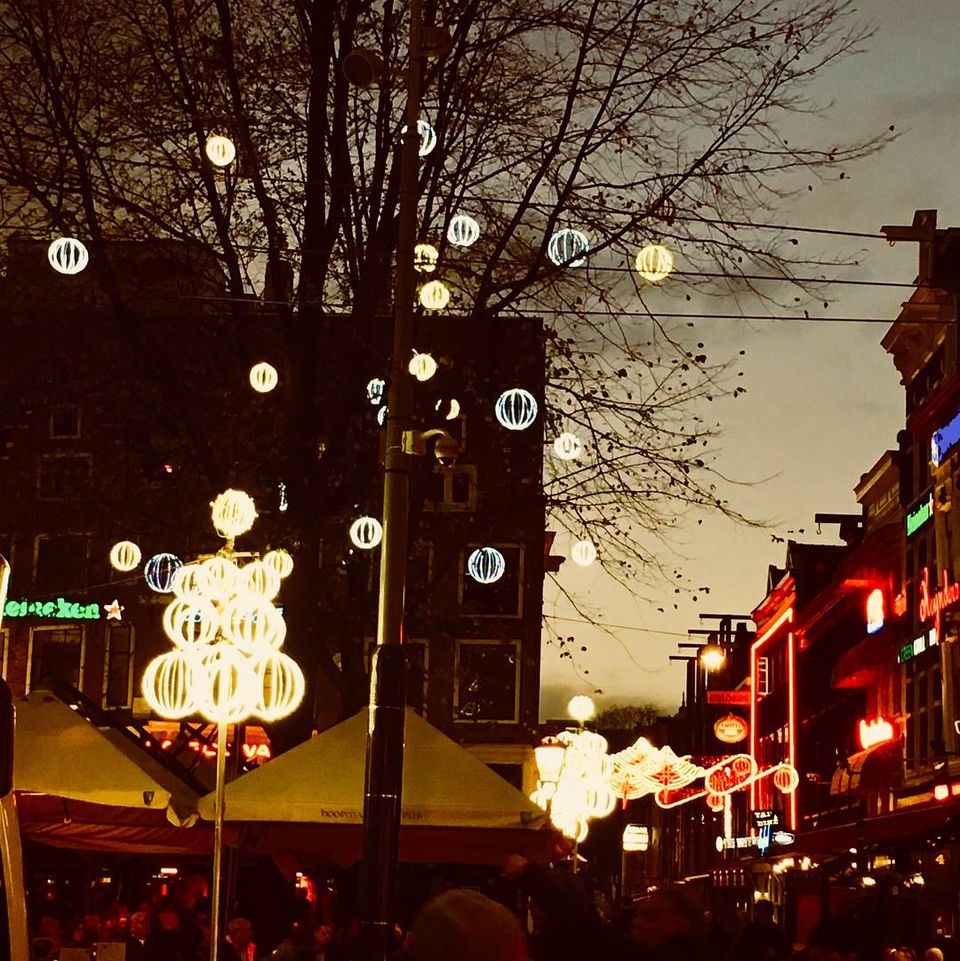 The feel of Christmas approaching, the chill in the air and the lively streets made the walk totally worth it.
And what topped was spotting an old little Nepali restaurant. Nothing can be better for Uttarakhand residents - refreshing our taste buds with home cuisine was the plan.
The Amsterdam welcome was awesome, enough to give us a good night sleep.
Next day morning after breakfast we left for Amsterdam City Canal Cruise. The most ideal way to see and feel the city for first timers.
A 75-minute city canal cruise as you glide along the iconic canals of Amsterdam aboard a luxurious boat you can absorb the scenery of bridges and historical homes, and see for yourself why Amsterdam's canal ring has been listed as a UNESCO World Heritage site.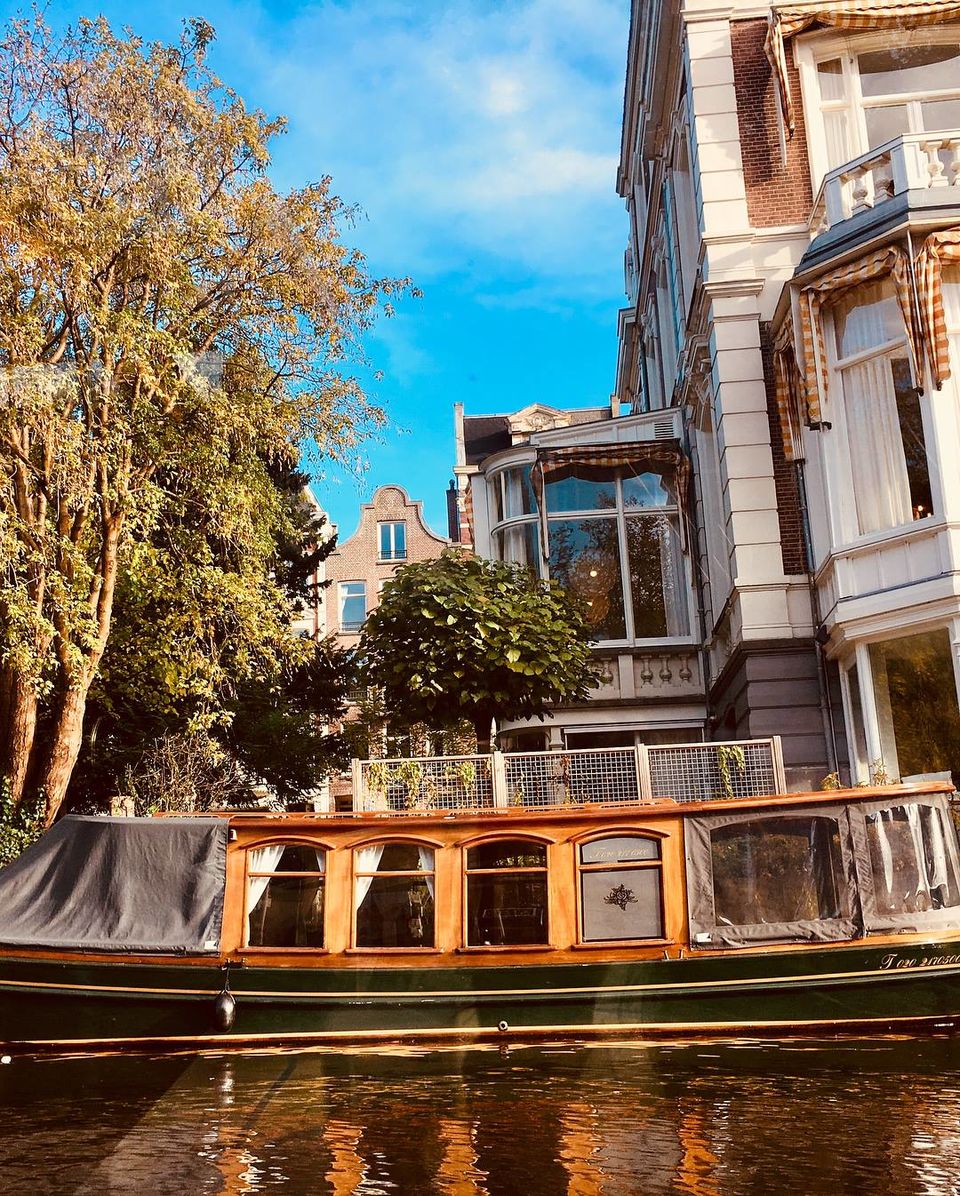 You pass unique attractions like Westerkerk, the Anne Frank House, City Hall, and the 'Golden Bend.' Once on board you're absolutely on your own, independently enjoying and learning about the city through a personal audio system to hear recorded commentary from a guide.
This cruise canal starts from an interesting point for all Beer lovers - The Heineken Brewery.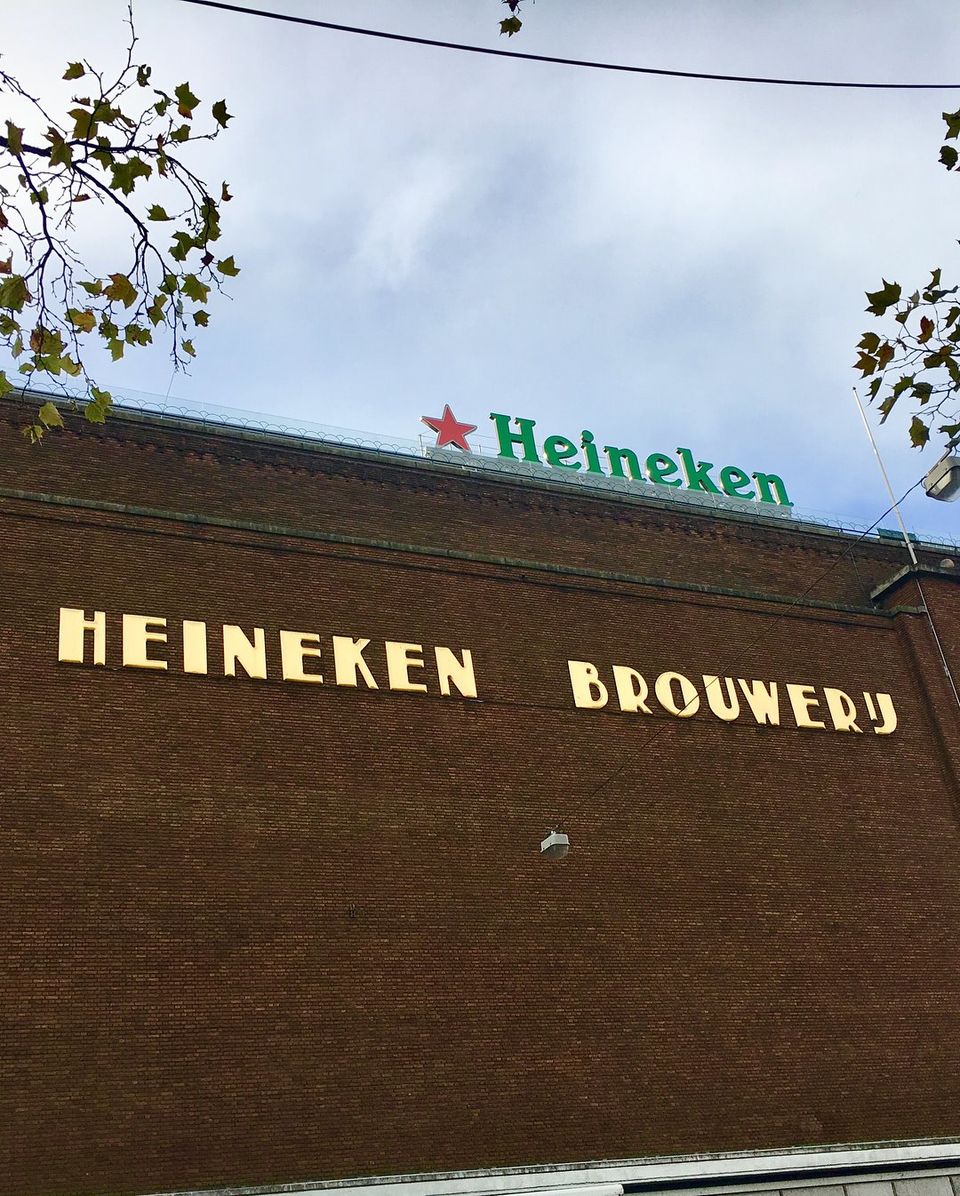 After absorbing the city in an absolute peaceful way, we headed towards a fascinating flower market.
With an unusual, splendid collection of flowers that you will want to cargo back home, this market also offers shops of numerous souvenirs, food on the go and restaurants.
Of all the souvenirs, Tulips being one of them, you get in Amsterdam, the most "Dutch" are the Clogs or the wooden shoes. Their birth goes back some 850 years. They are made of alder wood and are handmade. Very traditional to Amsterdam, this souvenir comes in all sizes :)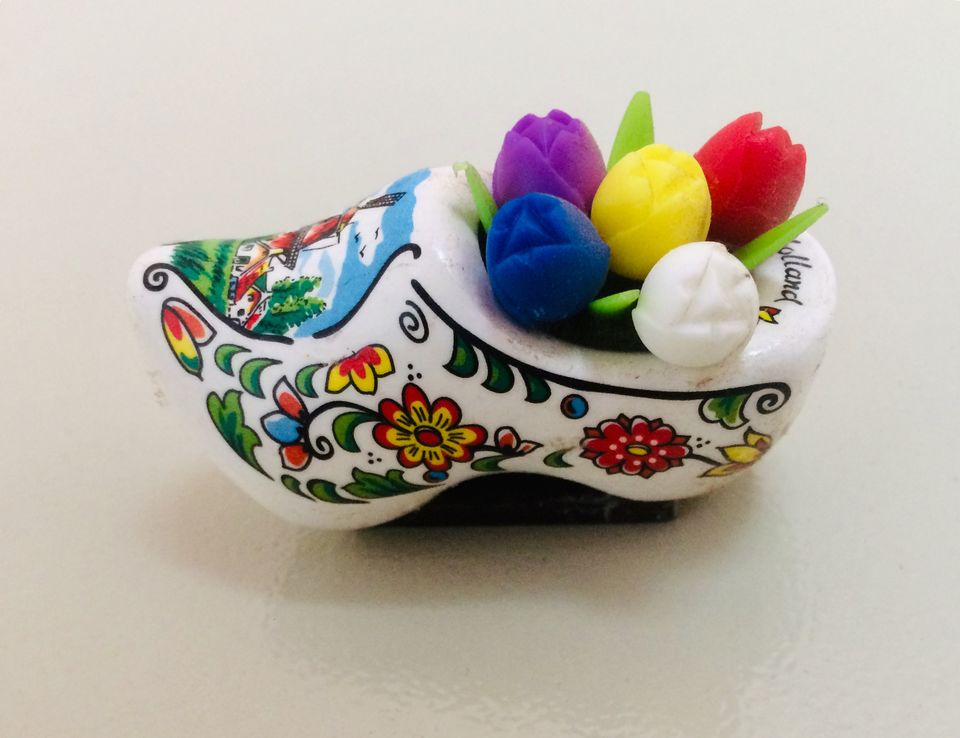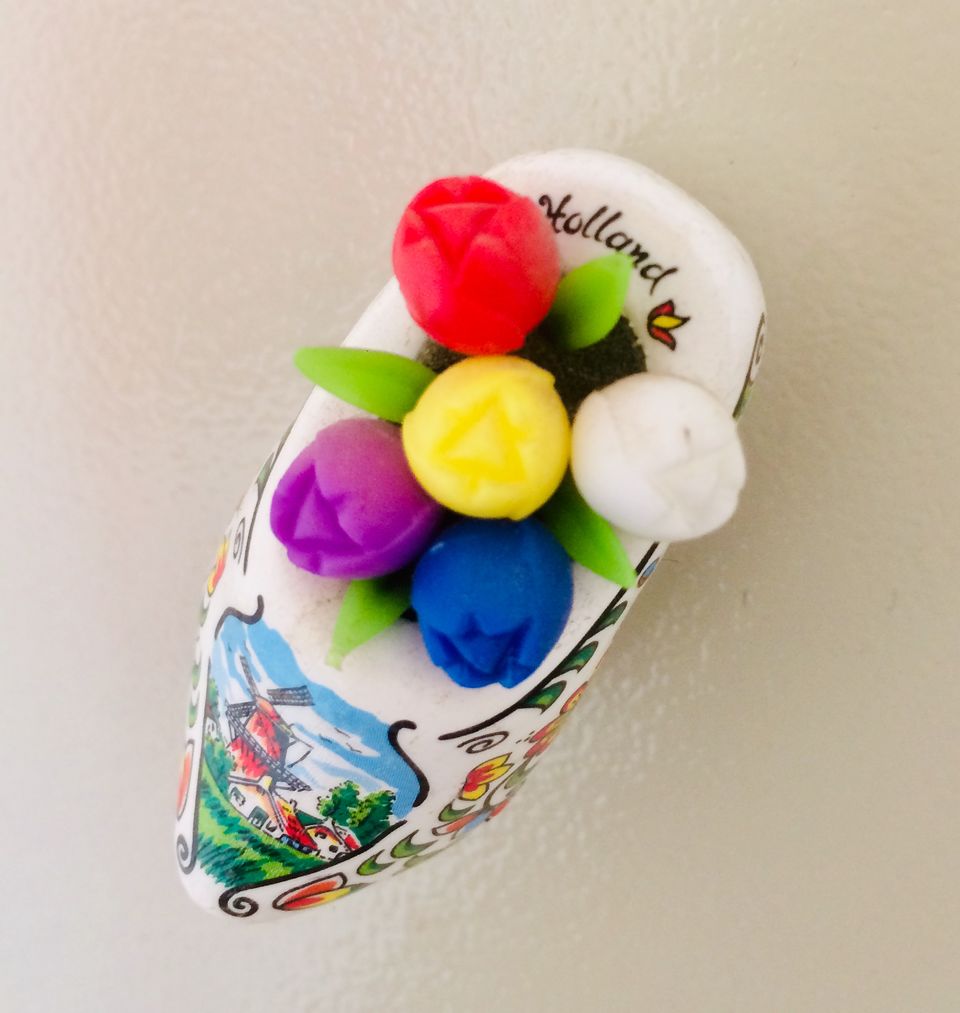 We walked through the market some 4 times to-and-fro to get awed again and again and shop some little new stuff every time. And what kept us warm was the adored crépe.
With this our relaxcation came to an end. With enough time to take in the wonderful cities, it came out to be an enriching trip. To know the history of Germany and Netherlands, most of which still feels alive was an enlightening walkthrough.
Few tips to remember:
1. Oct-November is quite cold in Europe already, so carry good woollens, and enough to layer you up. Having said that you can still be fashionable.:)
2. With the whopping tourism, finding Indian restaurants is not a task at all. Specially when you're staying at a city centre.
3. Keep one half-day in every city for a hop-on-hop-off city tour. It is a very good way to get acquainted with the city and also shortlist the places you'd actually want to visit based on your interests. You can easily book them online.
4. You may feel lack of follow ups with your pre-booked stuff there, but trust me, when its 1 pm, its always 12:55pm. What I mean is, that something has been confirmed by the other party, it will be serviced as per. You may get yourself to panic but don't worry at all.
5. Europe is best explored walking. So don't forget to carry a couple of walking shoes. @Ladies, heels might not be a good idea unless you are a pro a handling tall shoes well.
6. Follow all civil rules, strictly. :)
7. The cost given above is a per head cost.
Go ahead and plan your days in Germany and Netherlands. May it be sunny and wonderful!
We departed from the Schipol Airport to our homeland, India, taking back as much as we could, of the places we visited. And it remains as splendid, alive memories with us yet.