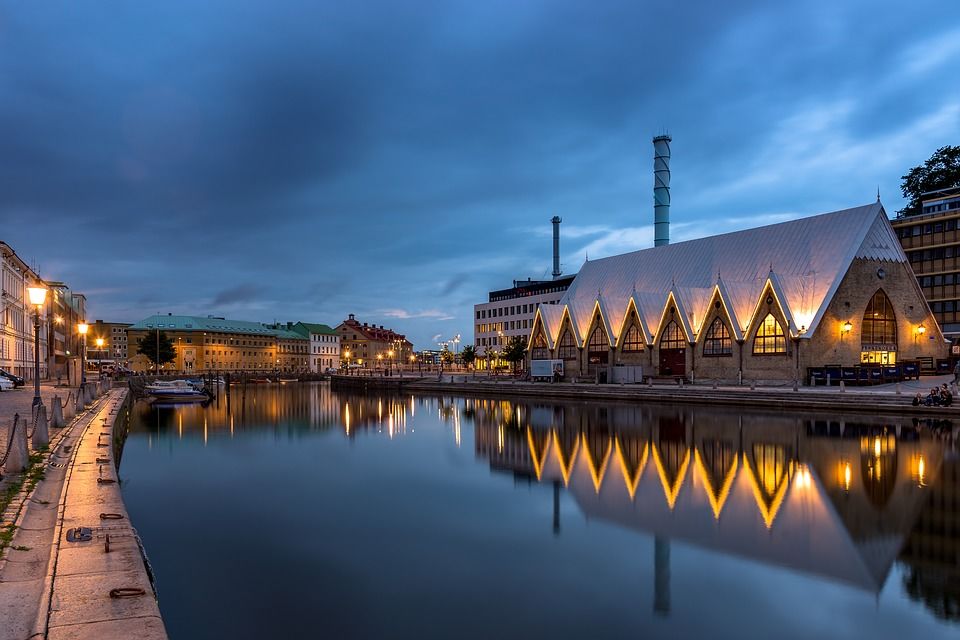 With wonderful air quality, green spaces and friendly people, Stockholm is easily one of the finest big cities of Europe. The city is known for its waterways, which occupies more than 30 percent of the area. The multiple bridges connect the various islands to each other. The charming Scandinavian nation is also rich in wildlife. Despite the large size of the country, its density and population is low. Sweden also has unique cuisine. Salmiakki is a unique ice cream flavor found in Sweden. It is coal black in color.
Things to do in Stockholm:
1) Explore the museums: You need to be picky, what with 70 big and small museums dotting the landscape of Stockholm alone. Some of the important museums are Fjärilshuset, Armémuseum, Djurgården, Historiska museet, Moderna museet, Naturhistoriska riksmuseet and Nobelmuseet.
2) Gamla Stan- It is the well preserved medieval city. Go for an enriching walk around Gamla Stan to understand the history of Sweden. This is where Stockholm was founded in 1252. Riddarholm Church is not to be missed. Dating back to 13th centuries, it is one of the oldest buildings in Stockholm.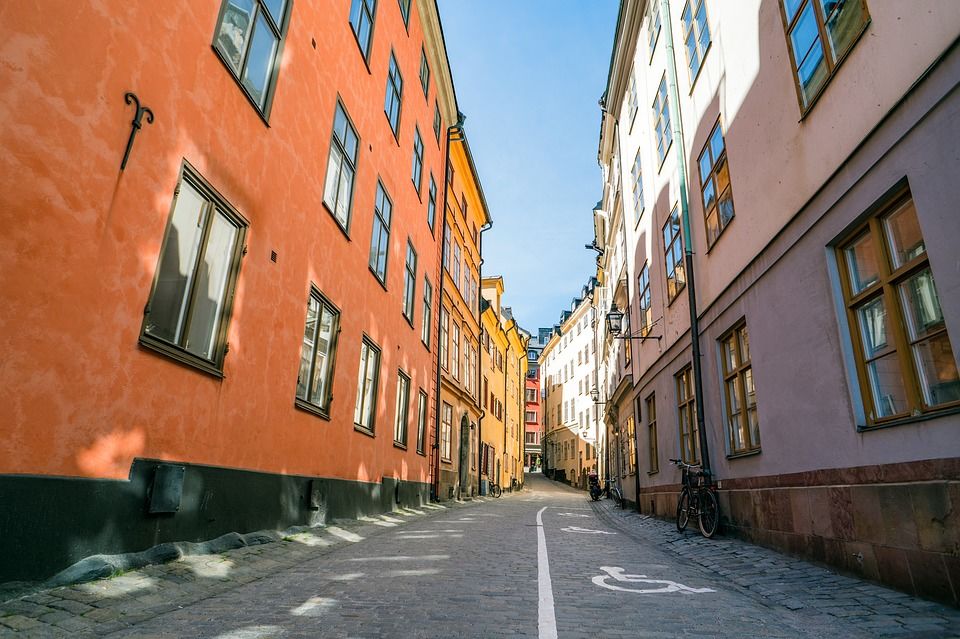 3) Take a boat ride through the Stockholm archipelago which is a cluster of 30,000 rocks, islets and islands. You will not forget this experience in a long time. It is just 20 minutes away from Stockholm.
4) Visit the churches of Stockholm. Whether it is a medieval church or a modern one, the architecture of church will impress you. There is a synagogue and a mosque too.
5) Visit Skogskyrkogården cemetery, a UNESCO World Heritage site.
6) Take a ride at the Skyview for panoramic views.
7) Dine at Kaknästornet as you observe the city from a higher vantage point. It is Stockholm's highest observatory.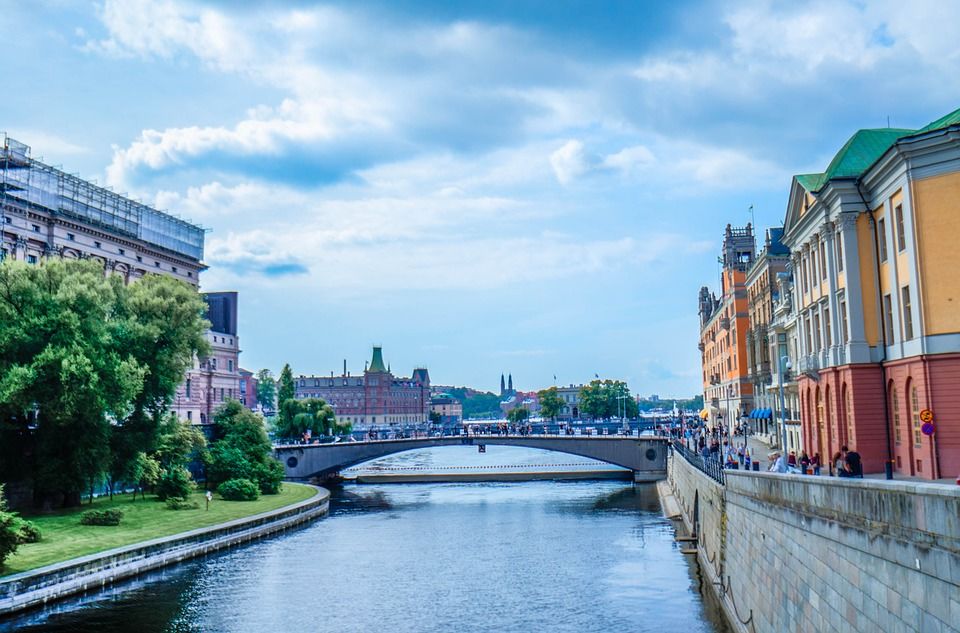 8) Visit the art galleries such as Galerie Nordenhake, Artipelag, Lars Bohman Gallery and Galleri Magnus Karlsson.
9) Take the Free Tour Stockholm. It is 1 hour 30 min long tour.
10) Explore the different Churches of the city.
Day 4-8 Abisko
You can reach Abisko from Stockholm via an overnight train from latter.
Nestles close to the various National Parks in the Lapland region, Abisko is often the preferred choice for discerning travelers.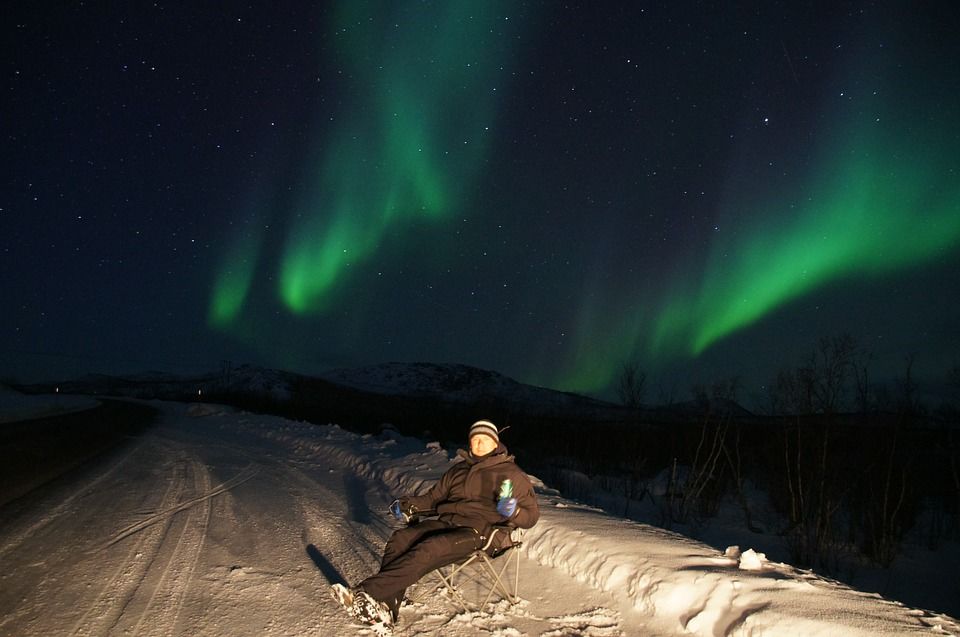 Things to do in Abisko:
1) Hiking on the many trails such as 450 kms long Kungsleden trail (King's Trail)
2) It is one of the best places on Earth to catch Northern Lights, provided you are in the right season which is winter.
3) If you visit during winters, do try Nordic skiing.
4) Do outdoor activities and adventure sports like downhill biking and snowshoeing.
5) This region is rich in bird life making it a paradise for birdwatchers and wildlife photographers.
6) Enroll yourself in an Avalanche awareness course February onwards.
7) Abisko Canyon is famed for facilitating adventure junkies to try their hand at Ice climbing on frozen waterfalls. Even novice can do it since no prior experience is required.
8) Visit the Abisko National Park Visitor Centre and educate yourself about the local wildlife, plants, trees and the cultural history of the place.
9) Take the chairlift to Mount Nuolja from breathkaing views.
10) Check out the local cuisine.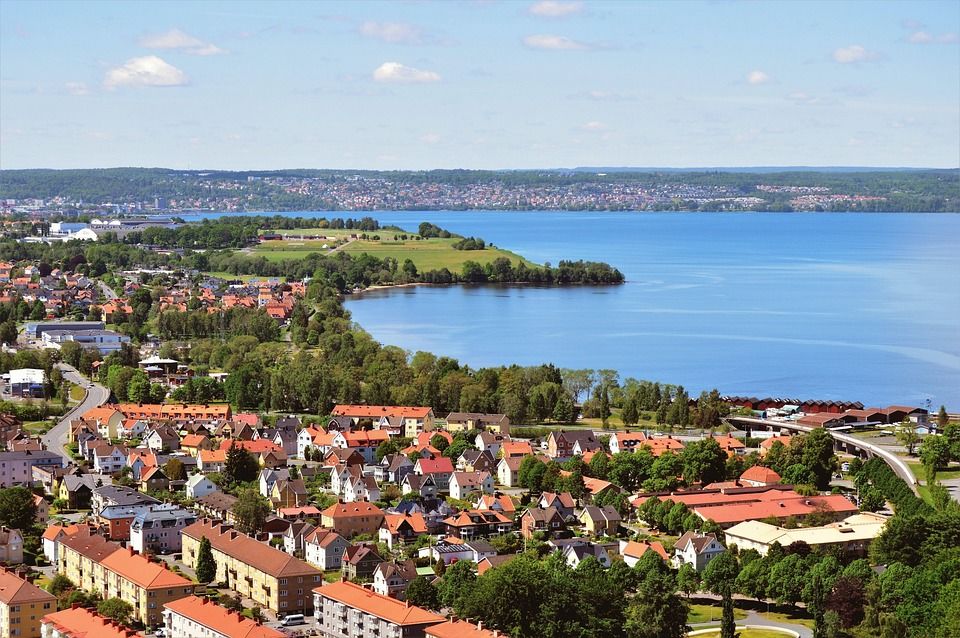 Day 9- 10 Jönköping.
You can fly from Abisko to Jönköping. Flights are available from Kiruna which is 1 hour away from Abisko by bus.
Known for its lakes and numerous Churches, Jönköping is also often referred to as the Pearl of the lake of Jerusalem of Sweden.
Things to do in Jönköping:
1) Explore Råslätt, the ghetto town. These are high rise housing development. It is safe to visit.
2) Explore all the lakes. Take a stroll by the Munksjön lake.
3) Enjoy the local pubs and clubs
4) Visit the radio museum (Radiomuseét), Jönköpings läns museum and the match museum (Tändsticksområdet).
5) Appreciate the beauty of different varieties of Rose flowers in the Rose Park called - Rosenlunds rosarium
6) Enjoy volleyball or swimming at the beach of lake Vätter.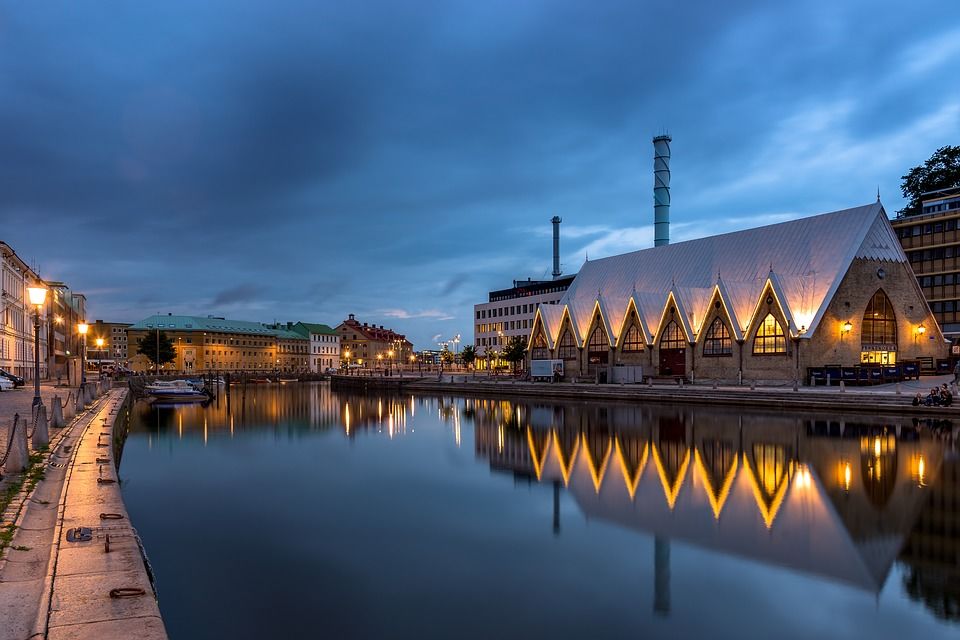 Day 11-12-13 Gothenburg
You can reach Gothenburg in just 2 hours from Jönköping via train, bus or car. Locally called Göteborg, it is the second largest city of Sweden and already quite popular with tourists and travelers alike. The charming city also has one of the most friendliest people and positive vibes.
Things to do in Gothenburg aka Göteborg:
1) Like many other places in Sweden, Gothenburg also has lots of museums. Be prepared for a lot of walking and activating your grey cells. Some of the prominent museums in Gothenburg are Gothenburg Art Museum, Universeum, Museum of World Culture, Gothenburg City Museum, The Röhsska Museum, Kviberg Military Museum, Gothenburg Natural History Museum, Aeroseum etc.
2) Visit the Southern Archipelago. Cars are not allowed here, making it a pleasant getaway. You can reach here by boats from the Tram Stop called Saltholmen.
3) One of the top places to see in Gothenburg is Skansen Kronan. It is a 17th century hilltop fort.
4) Indulge in the vintage tram experience of Lisebergslinjen.
5) Boat rides in the archipelagos of Börjessons
6) Check out the streets from Järntorget to Linnéplatsen for trendy cafes, bars and restaurant for all budgets.
7) Eat Indian food at Bombay Palace (Södra Vägen 19) or Maharani (Första Långgatan 4).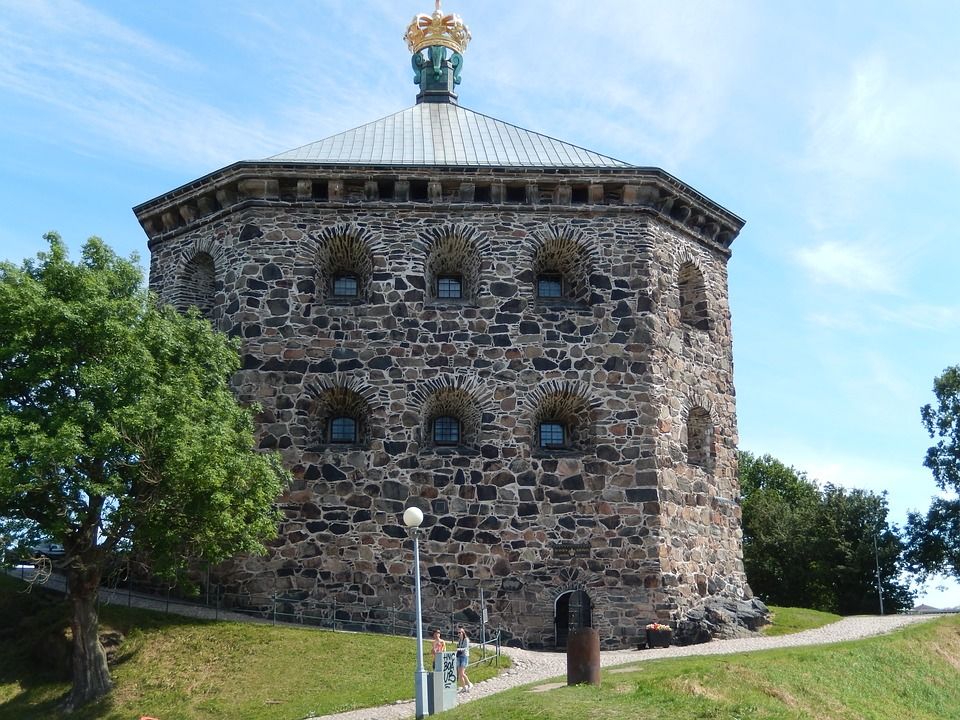 8) Sample traditional Gothenburg street food at Grillköket Jonsborg på Avenyn
9) Visit centuries old buildings such as Crown House, Oscar Fredrik Church, Christinae Church and Gothenburg Cathedral.
10) Visit the many parks and botanical gardens.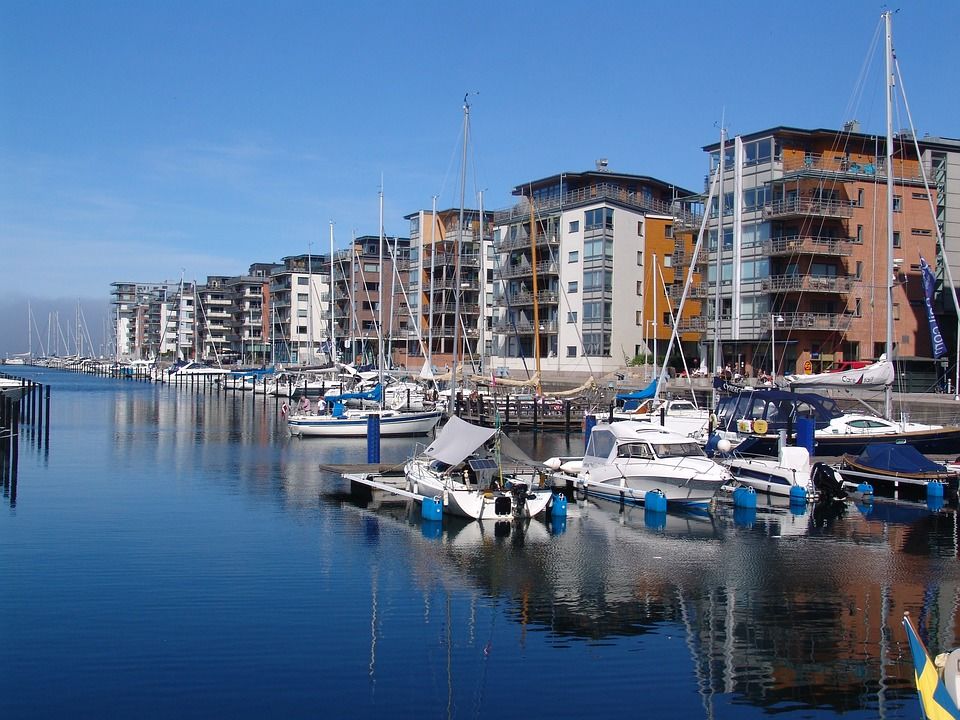 Day 14-15 Malmö
It takes approximately 3 hours to arrive at Malmö from Gothenburg via train, bus and car. The third largest city of Sweden, Malmö is a port city at the southern tip of the country.
1) Malmöhus Castle: This 15th century castle is located in the old city. Keep some spare time for visiting the in house museum and exhibitions at the adjoining Kommendanthuset.
2) Technology and Maritime Museum aka Tekniska och Sjöfartsmuseet is located close to the castle.
3) Visit the castle garden or the Slottsträdgården. It has sections of gardens based upon various themes.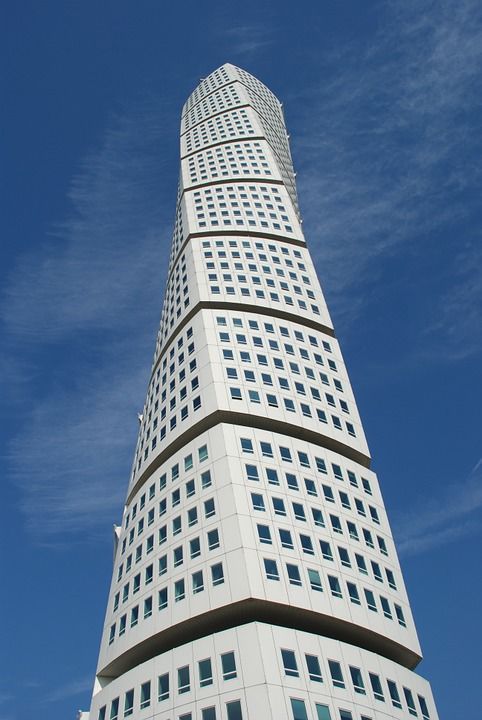 4) Turning Torso is the tallest building in all of Scandinavia. Not only is its architecture unique, but it is also set in a picturesque location. Be it the waterfront promenade and open-sea bath or the trendy restaurants, there is lot to do here.
5) Visit all the squares. Like most European cities, Malmö has many squares. Möllevångstorget square is one of the prominent one. Also known as Möllan, it is popular with the immigrants. You will come across many Asians and Middle Eastern outlets. Who would have thought! Other squares are Davidshallstorg, and the Gustav Adolf's Square (Gustav Adolfs torg), the Big Square (Stortorget) and the Little Square (Lilla torg). Many of these are pedestrian friendly.
6) St Petri Kyrk: Belonging to 14th century, it is the oldest church of the city. It is also the largest.
7) Shop at Carol, Storgatan, Triangeln, Entré and HansaCompagniet.
8) Attend 2 hour long Malmö Walking Tours
9) Play golf at one of the many courses.
10) Chill at the beach in Ribersborgsstranden.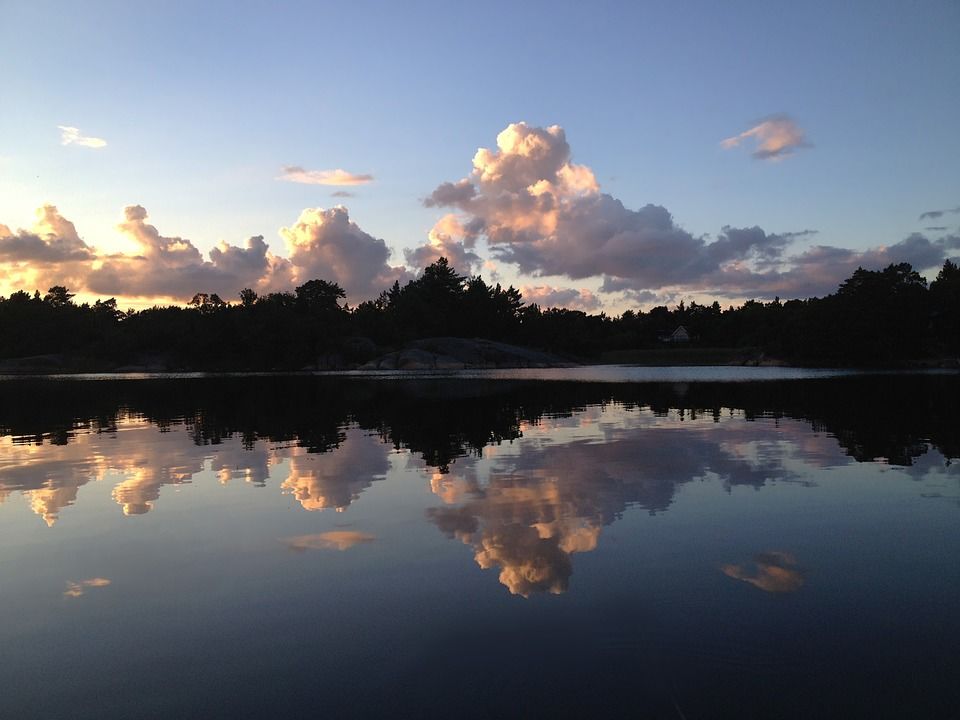 About author- Abhinav Singh is a New Delhi based award winning travel blogger, writer, photographer and V Logger with 18 years of experience in writing. Abhinav has been listed as Top Travel Blogger from India 15 times. He has traveled to more than 200 destinations since last 10 years. He has contributed to BBC, National Geographic Traveler India, Lonely Planet, Mint, Jet Wings etc. He writes about his travels on his blogs and social media channels. You can follow Abhinav at-
Blog- A Soul Window
Social media- Twitter - Facebook Page - Instagram - You Tube