Imagine a cobalt blue lake skirted by a picturesque city, rustic and medieval in its appeal, peppered to everybody's likeness with old bridges and new, street markets and delicious food, swans and ducks, bustling markets and brightly colored houses, and astonishingly graceful waterfront esplanades. Lucerne is this and much more. Lying peacefully in the heartland of Switzerland, it was the last city I visited back when I had stumbled upon an opportune and once-in-a-lifetime visit to three breathtaking cities of Switzerland. Switzerland is not just Alps, rather an ensemble of the most stunning and bright villages and towns. I hate flagging favorites, but this little town did make my heart flutter!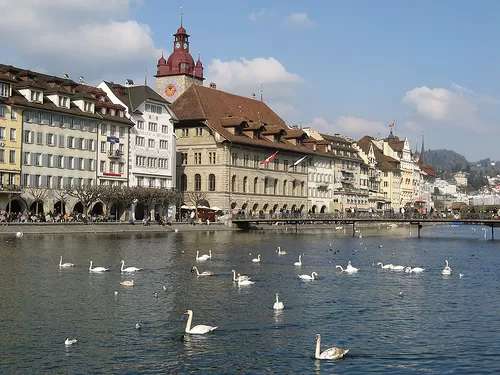 In case you are wondering, I pronounce it 'Luzerne' (given the Germanophile I am) because it is situated in the German-speaking region of the country, Francophiles may call it Lucerne. A well-restored AltStadt (Old City), Lucerne is a perfect postcard Swiss town which humbly boasts of clean, crisp weather and a feeling that you've stepped right into a fairy tale. I reached here through one of the many local buses while descending down Mt. Titlis (we'll talk about it another day maybe).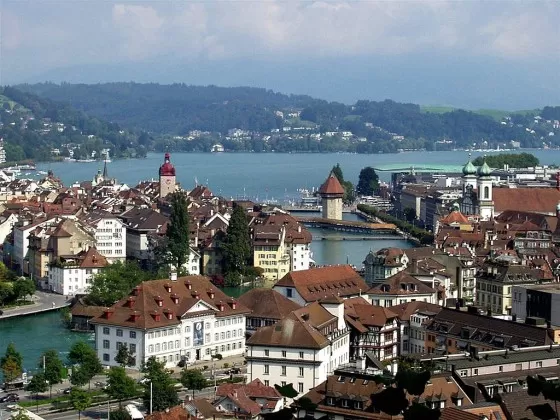 Lucerne is quite rightfully hoarded as one of the prettiest cities in the world, credits the perfect concoction of mountainous panorama and its gorgeous lakeside setting. I had all a day's time to make the most out of this soulful city and the best way to do that was on foot. Had I only known how charming this place was going to turn out! Anyway, one day was enough to raise my brows in bewilderment at its beauty and feel an ache of nostalgia.
When visiting Lucerne, the first unofficial stop is the waterfront promenade - and the first view you catch is the idyllic setting of the city on the banks of Lake Lucerne against a backdrop of the Swiss Alps. Lake Lucerne and River Reuss are the beautiful and ever-flowing water bodies here. I will let a few first pictures speak for themselves (P.S. the weather was acting a little crazy this particular day, the sun and clouds probably having a quarrel).
The best part about exploring this quaint town is that it is so compact, well planned and easy to navigate. The town, along with all its constituting hotels, bars, eateries and markets, is so close-knit that everything is accessible on foot. A very common occurrence in the above pictures and thus in Lucerne is the multitude of pristine, white swans. Its almost as if they are sitting perched atop the banks, awaiting to be fed by tourists and then gracefully they swim away.
Being spread along the shores of water-bodies, bridges are a common sight in Lucerne. The most famous, and unfortunately the only one I visited, is the Kapellbrucke Bridge or the Chapel Bridge, which is a long, approximately 650 feet bridge. It dates back to early 12th century and happens to be the oldest European covered bridge. It however doesn't look its age, cause being an alleged fire that wreaked havoc sparked by an inconspicuous discarded cigarette! The bridge's interiors are adorned with paintings depicting Lucerne's history and across the other end of this bridge lies a Water Tower.
The streets are something out of a romantic movie wherein you are the protagonist and the city is the love of your life.
There is one major attraction in the city of Lucerne without which your visit here is incomplete and that is renowned for provoking feelings even in the most frigid hearts. Amidst a green alcove of trees, leaves and a cute little pond, lies a small yet majestic park which is the final resting place of the Lion of Lucerne (Lowendenkmal), away from the hustle yet in the heart of the city. This Lion monument is the portrayal of a dying lion who has been pierced by a spear and has been carved intricately and beautifully in a cliff that borders the park. It is said to be built and dedicated to the Swiss soldiers who lost their lives during the French Revolution. The lion's head rests upon his paw which covers a shield bearing the Fleur-de-lis (a symbol of the French Monarchy) and another stands beside it bearing the coat of arms of Switzerland.
The park has a few benches where one can sit and admire the beauty of this impeccable structure and pay their homage to the lost lives. The park in itself is very well maintained and I was fortunate to come here in the interval between the arrival of two tourist buses and therefore could avoid the general crowd one experiences at such places.
When you think of Switzerland, it is inevitable to not think of chocolates, wine, baked goodies, army knives, watches, and of course - cheese! That's what I thought of and made my way to the ever-bustling MarktPlatz (Market Place) that is the lifeline of Lucerne! You can find everything in the markets here - from food and wine, to books and entertainment. One thing to keep in mind, always keep your chin up to be awed by the intricacy and exquisiteness of European architecture! The buildings and houses here are as beautiful and charming as the people who call them their home.
All this traveling, especially walking and shopping, made my tummy hungry and the opulent aromas of the fresh and bright delicacies like the desserts, homemade chocolates and sweets, fresh meats and vegetables, fruits, flowers, fresh herbs and baked goods pulled me towards the local farmer's market, which again I was lucky enough to witness. I gobbled down some fresh and very sumptuous pies while thinking of what else to try in a market where you can get literally any and everything you can imagine! Next was the highly recommended and appealing Swiss cheese fondue, which is a must-try if you are a cheese-lover! It was delicious and decadent! The MarktPlatz was the most beautiful sight I have ever laid eyes on and the pictures are proof for my words.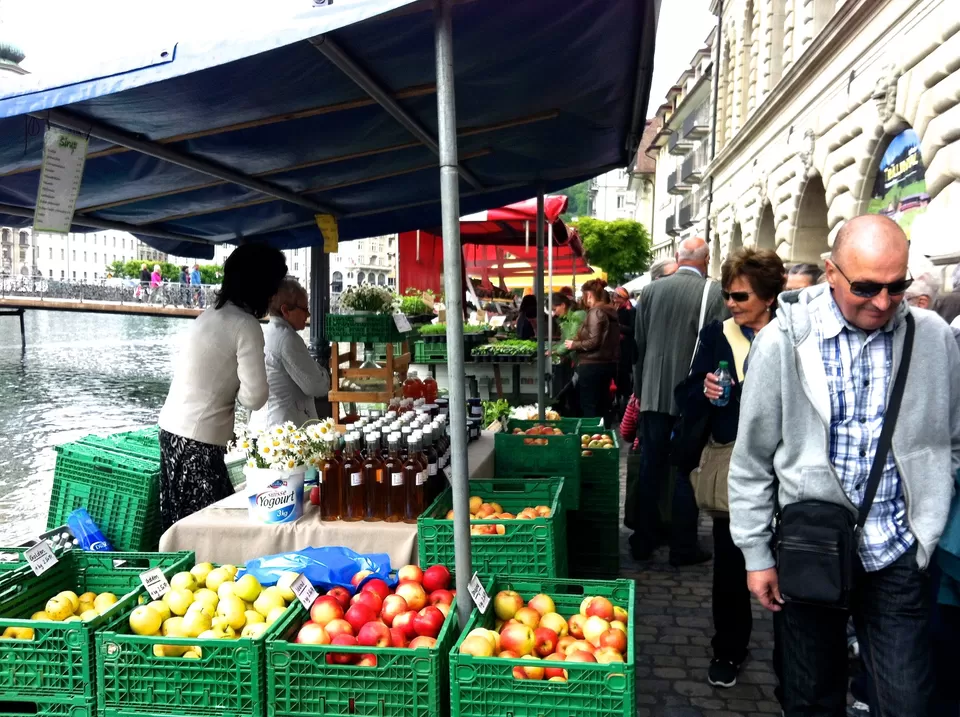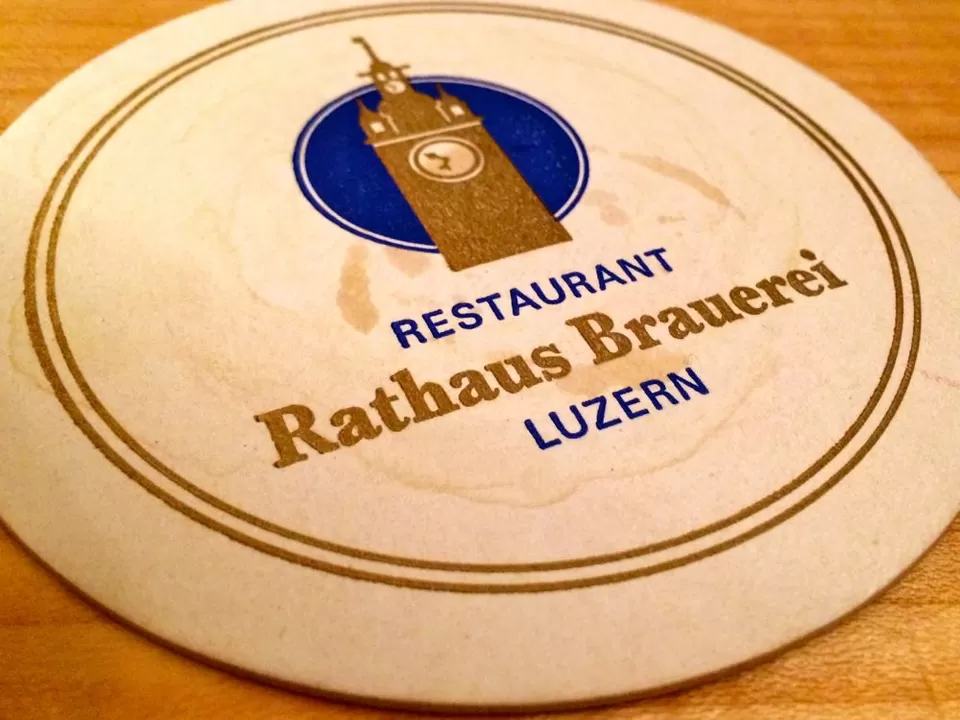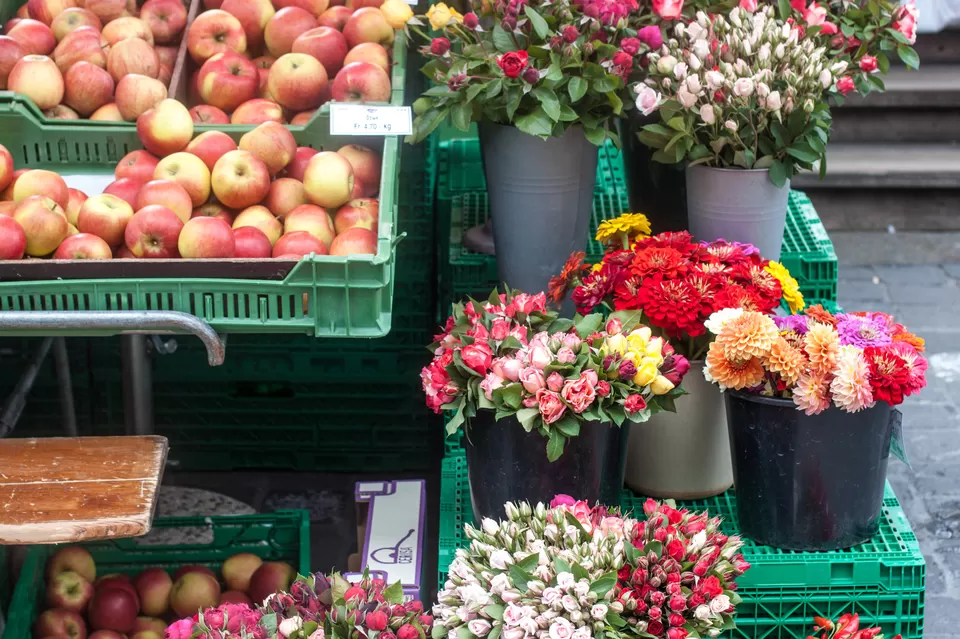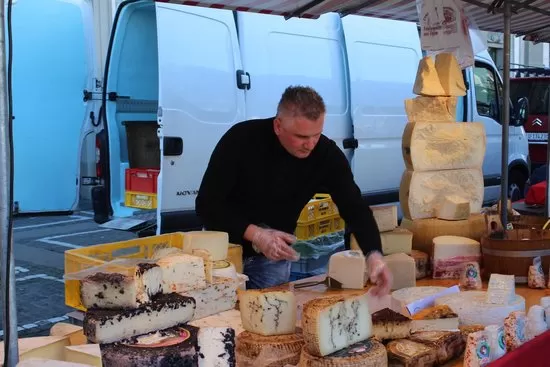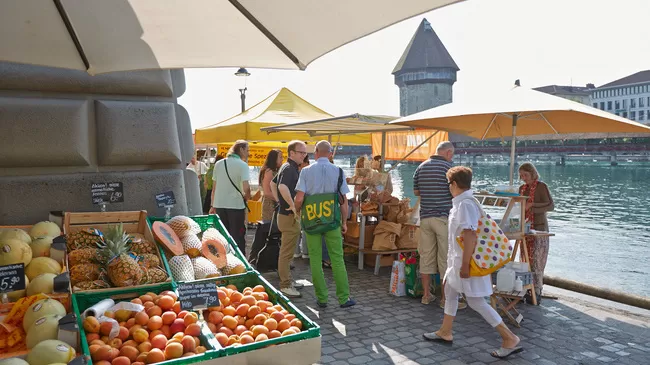 The numerous churches and chapels here add an old-world charm to the naturally awe-worthy grace of this city. They have the power to transport you through time and some very stunning ones are situated all around the Chapel Square. The Jesuit Church is a remarkable specimen of exemplary European architecture and one of my new favorite churches. The people here are amazingly welcoming, at least the ones I spoke to!
Next on my itinerary was an hour's cruise experience on the effervescent Lake of Lucerne. The winds and dew were so soothing and refreshing! It was a delightful experience and to add to its beauty was some extravagant food and red wine to suit my palate.
My visit was unfortunately cut short because of the heavy rains later during the day. this made me miss the renowned Swiss Museum of Transport which I hear is amazing. So, do visit when you plan a trip to Lucern.
Later that day I made my way to Munich, Germany. This was my first journey to Switzerland, and I can vouch for the fact that time will always seem less to truly discover the hidden marvels of such gorgeous, soulful cities. Lucerne is a spectacular place, and is amongst the top-10 places to visit on my list! I just couldn't get enough of this city with a soul. I left with a few regrets, but I will return someday soon, here's hoping! Until then, Aufweidersehen, Luzern (Goodbye, Lucerne)!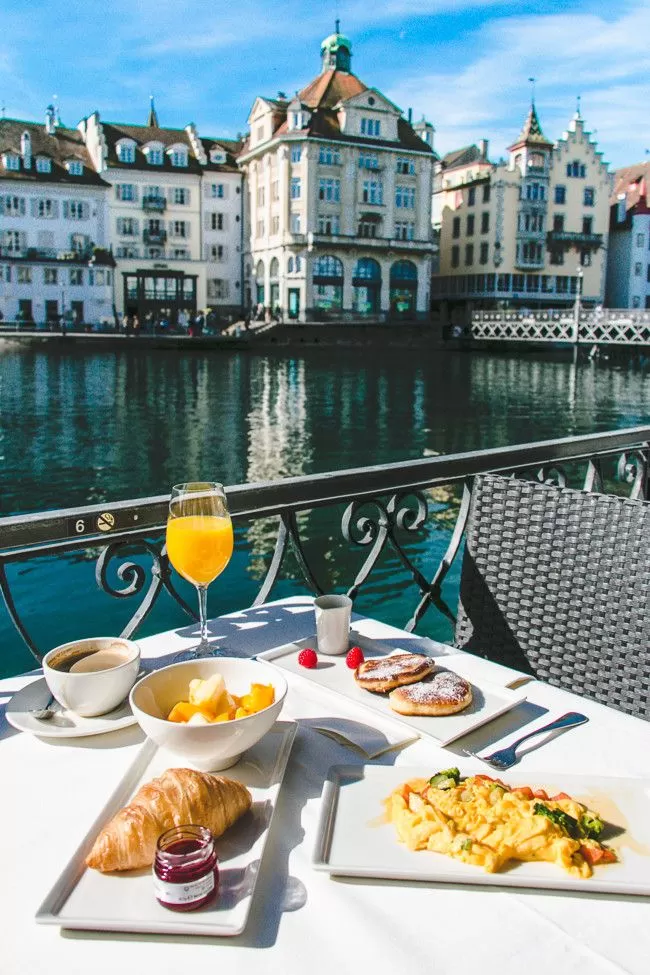 P.S. I visited Lucerne, Interlaken, Zurich, Mt. Titlis, Jungfraujoch and Munich on this trip.
Thanks for reading! When are you planning your trip to Lucerne? Do tell how you found this little travel inspiration!