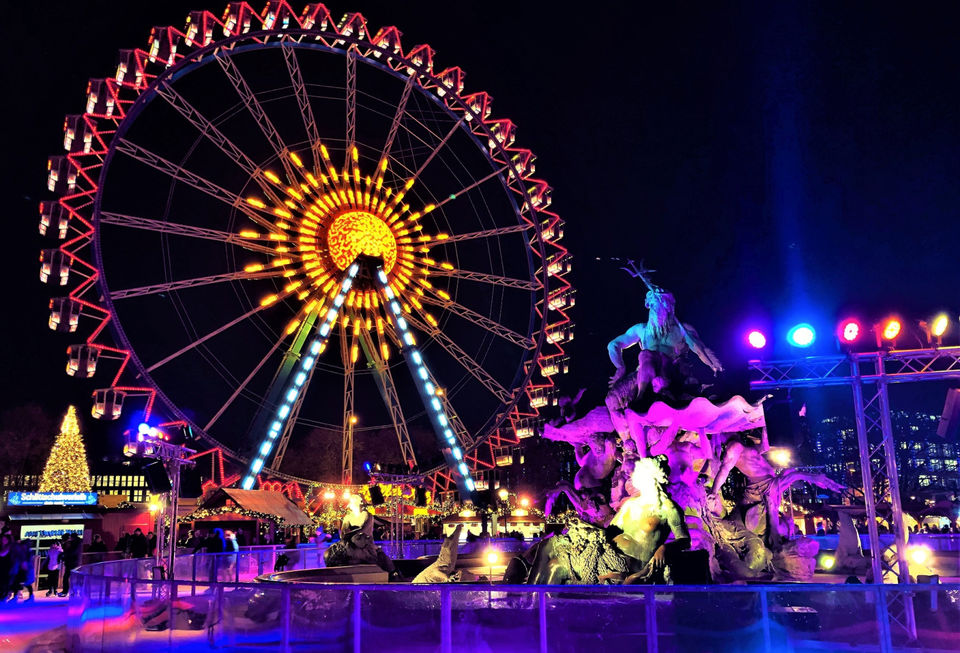 Berlin is the capital of Germany, the birthplace of Christmas markets. So you can imagine why the city teems with nearly a hundred fairs dedicated to the festival of stars, lights, and all things delicious. But you obviously won't have time to visit them ALL. And since most of Berlin's attractions are centered around the Hauptbahnhof (main station) or the City Centre (Berlin Mitte), it makes sense to visit the markets close to these points. Here are our top SEVEN Christmas Markets in Berlin, with details on timings, locations, attractions, and everything else that you need to know:
1. Alexanderplatz Christmas Market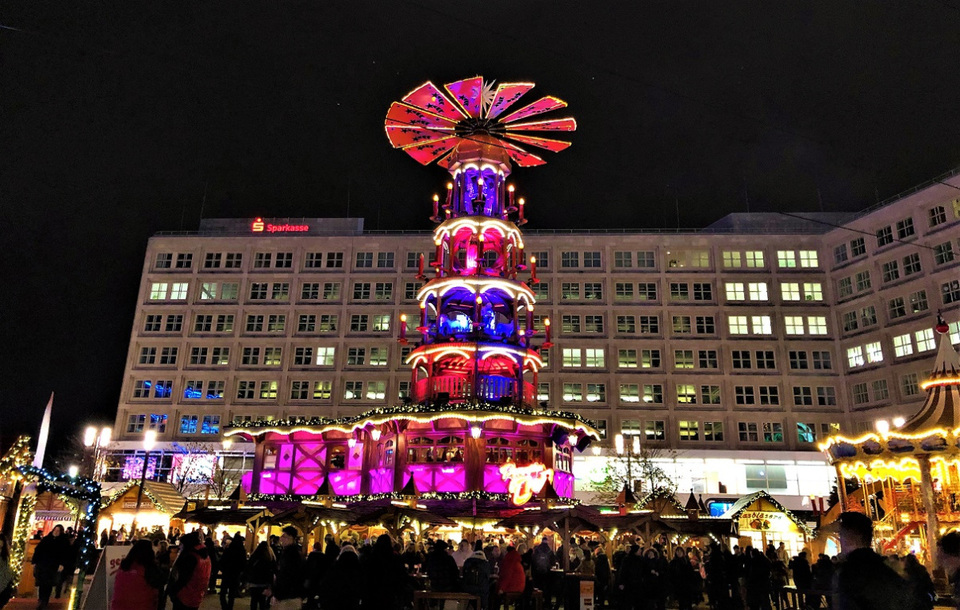 Alexanderplatz in Berlin Mitte is home to some great hotels, and if you're staying in one of those, you'll be within walking distance of three different Christmas markets. The main one features a gorgeous Christmas pyramid (pictured above), termed as the largest walk-in version of its kind in Europe by Berlin.de. The market is very popular and thus crowded, but that's a part and parcel of Christmas markets. There's even an energy-efficient Christmas market at Alexanderplatz though it's not much to look at.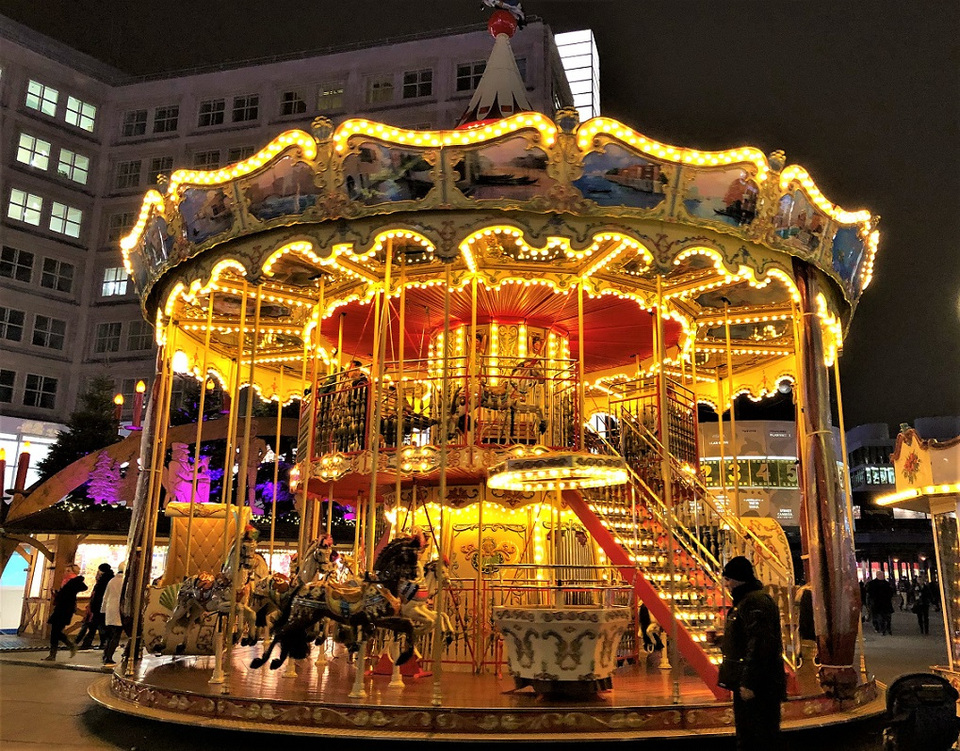 Why go: A giant Ferris wheel, ice rink, and shops selling traditional Christmas pyramids, pottery, and trinkets
When: 26 November - 26 December 2018, 10 AM to 10 PM daily, till 4 PM on Christmas Eve, ice rink and party house till 31 December
Where: Alexanderplatz Bhf or Dircksenstr.
Dogs allowed: No
2. Rotes Rathaus / Neptunbrunnen: Berliner Weihnachtszeit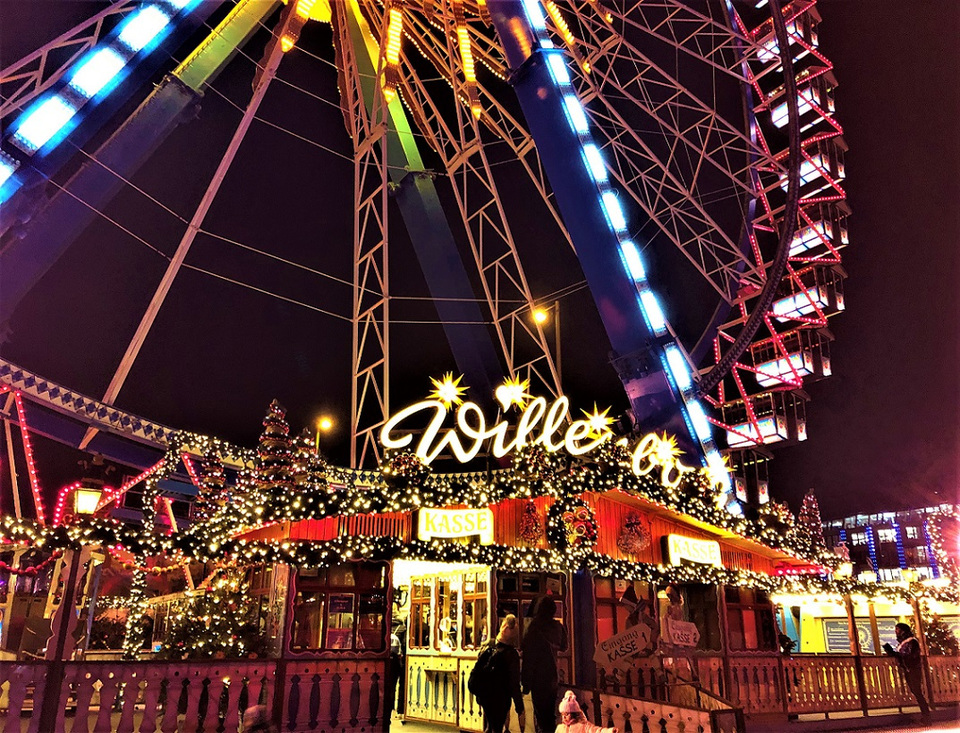 The Christmas Market outside Berlin's Town Hall has the most attractive Ferris wheel in the city (seen in the featured image of this article). The ice rink circling the remarkable Neptunbrunnen fountain with its Roman sculptures is lit up in a kaleidoscope of colours. This Old Berlin-themed Christmas Market features various kinds of street musicians and sellers of traditional handicrafts.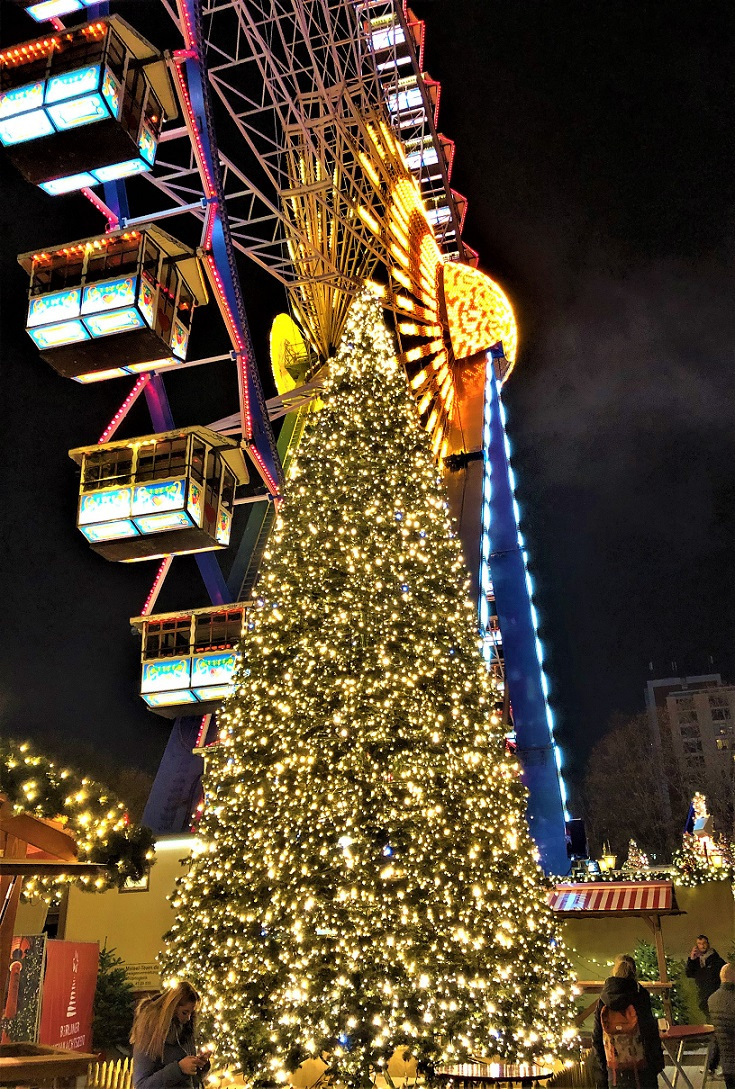 Why go: A children's train that traverses a snowy wonderland, tasty gingerbread, and a Santa who loves to pose for photos
When: 26 November - 30 December 2018, Mon-Fri 12 noon to 10 PM (from 11 AM on weekends), shut on Christmas Eve
Where: Spandauer Str./Marienkirche or Berliner Rathaus
3. Sony Center, Potsdamer Platz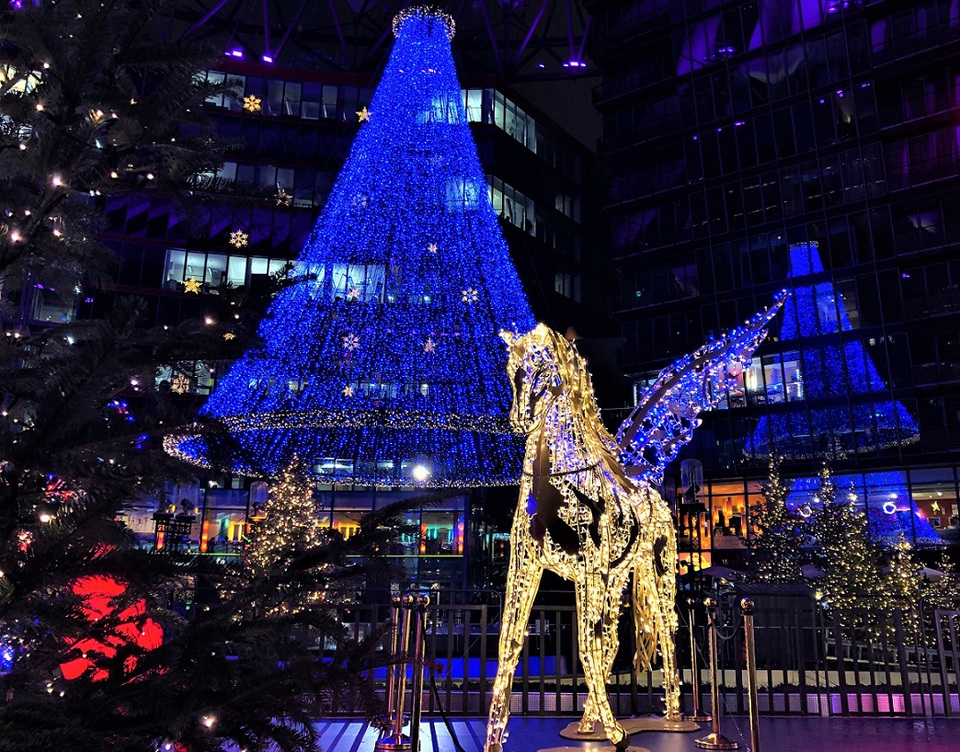 The organizers of the Christmas Market at Sony Center in Potsdamer Platz have worked really hard to create a fairy tale wonderland full of shimmering, magical creatures beneath a gigantic, deep blue chandelier. Every day, between 6-7 PM, a ballerina and another dancer perform a story about life in the big city, accompanied by contemporary music. The 20 minute show is called 'The Magic Moment'.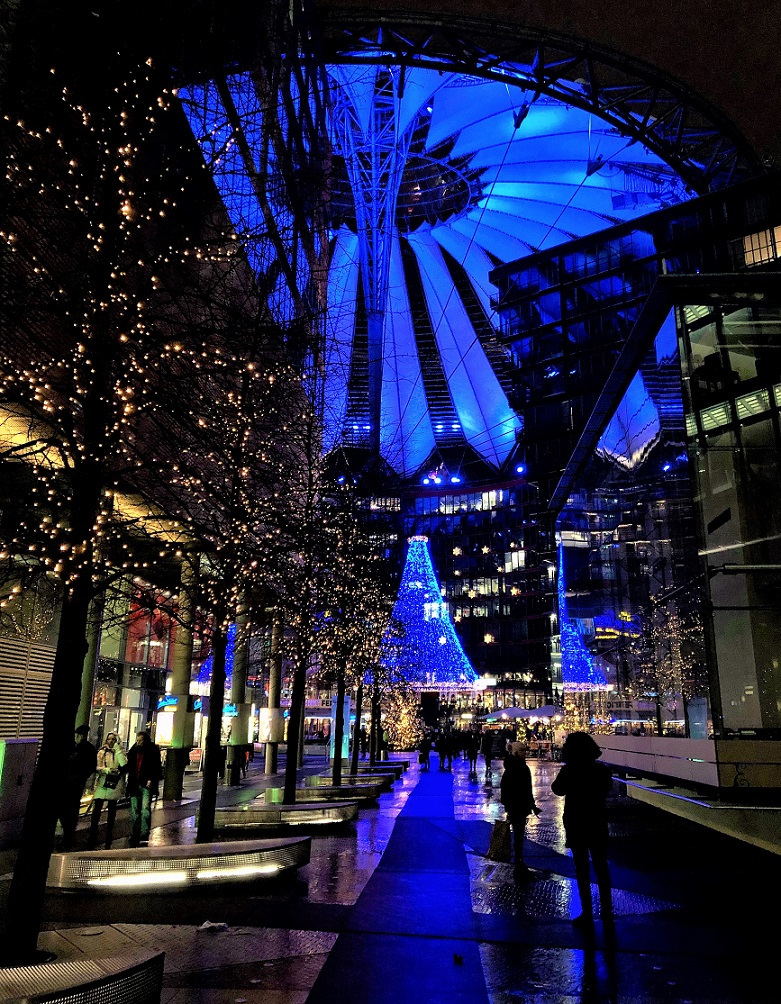 Why go: Photo-worthy lights and installations, and daily dance performance
When: 1 December 2018 - 1 January 2019 from 2 PM onward, dance shows at 6 & 7 PM from Mon-Thu, extra show at 8 PM from Fri-Sat, extra show at 5 PM on Sun, no shows on Christmas Eve
Where: Potsdamer Platz Bhf, Varian-Fry-Str., or Philharmonie Sud
4. Christmas Market at Charlottenburg Palace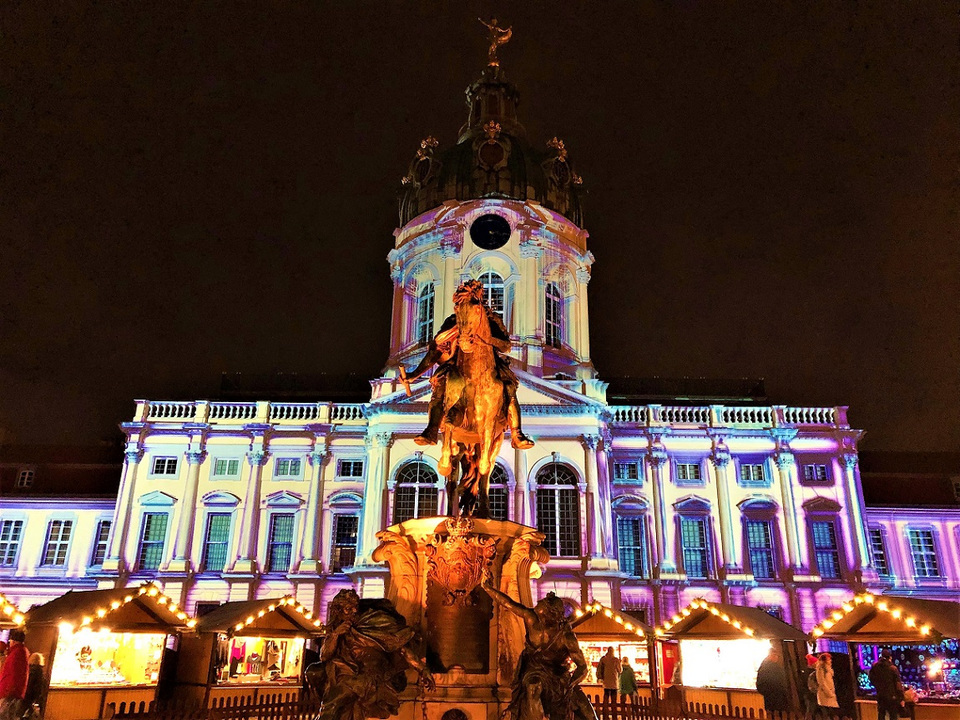 The beautiful Charlottenburg Palace is a sight for sore eyes, and with 250 stalls selling myriad Christmas goodies and delicacies, there is no possibility of being bored at this Christmas Market. Nostalgia flavours the air as much as gluhwein and stollen, with rides and handicrafts from times of yore. There are child-sized roller coasters, apart from many other rides before the old orangery.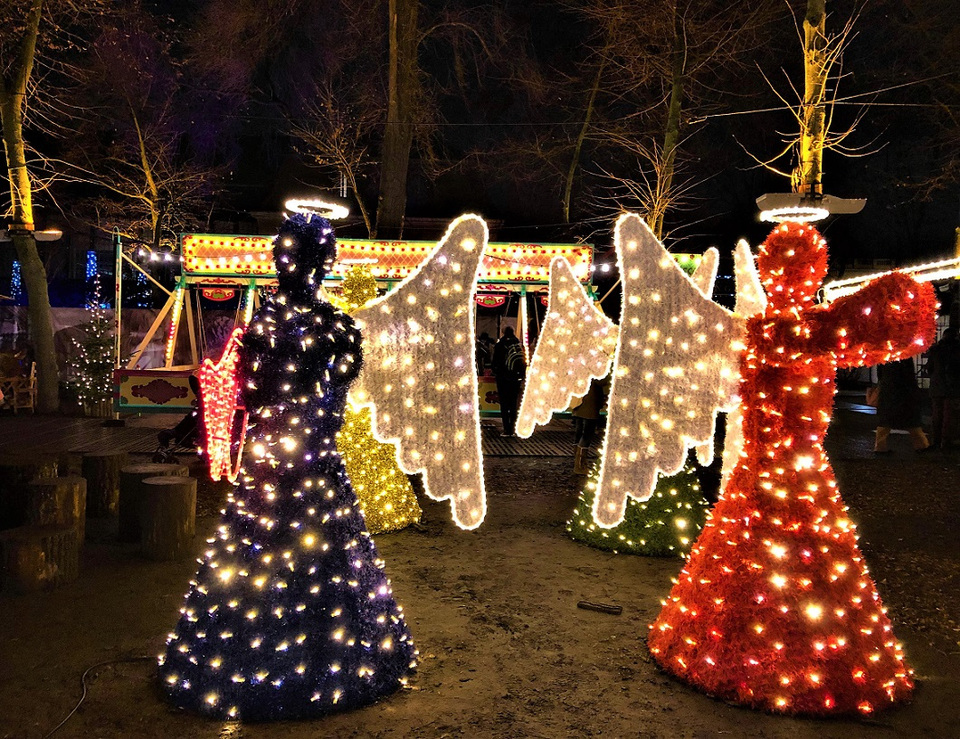 Why go: A vintage setting, fresh bread from a wood-fired oven, captivating palace lighting by night
When: 27 November - 26 December 2018, Mon-Thu 2-10 PM (from 12 noon from Fri-Sun), 25th & 26th December only till 8 PM, no market on Christmas Eve : Klausenerplatz, Schloss Charlottenburg, or Luisenplatz
Dogs allowed: No
5. Potsdamer Platz Christmas Market: Winterwelt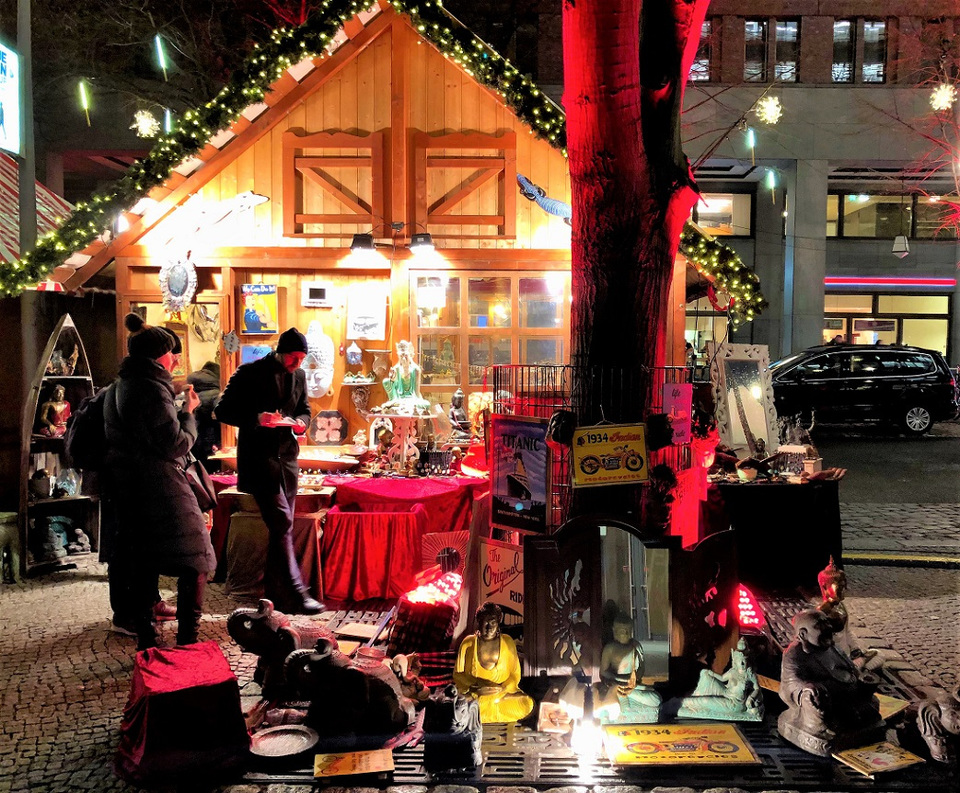 Winter World at Potsdamer Platz invites revellers to try ice-skating or take a run on a toboggan to keep things exciting. For those who aren't sporty, there's always tons of shopping, eating, and drinking to do. This Austrian-themed Christmas Market will thrill you with its wintry elements like log cabins, wood workers, and a crafts market. Live music on weekends and roasted almonds on all days enthrall visitors.
Why go: Austrian-themed winter wonderland with a huge toboggan and skating rinkWhen: 2 November 2018 - 6 January 2019, 10 AM to 10 PM daily, till 2 PM on Christmas Eve : Potsdamer Platz Bhf or Stresemann Str.
Dogs allowed: No
Honourable Mentions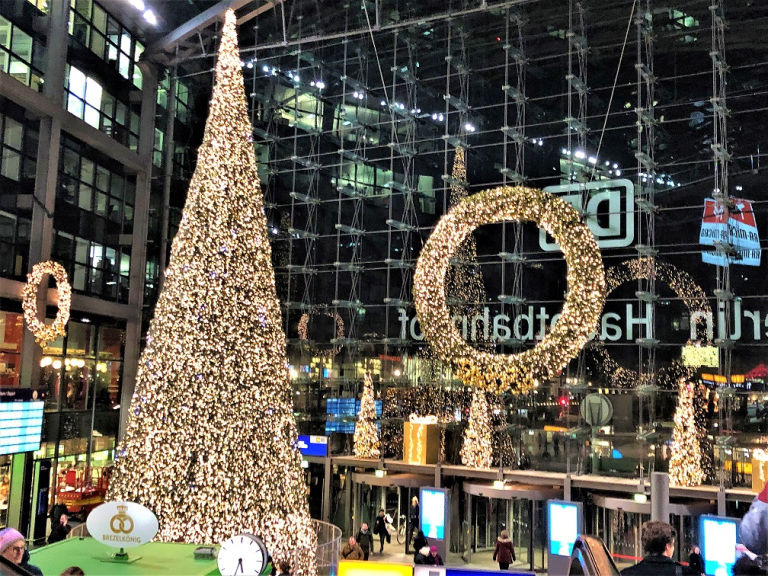 6. Reichstag: Weihnachtszauber Gendarmenmarkt
Given that Berlin and Germany teem with more Christmas markets that you can count, we find it rather odd that you should have to pay to enter the one at the Reichstag. The entrance fee is 1 euro, from what we hear, and if you don't mind it, then of course, the iconic location makes the Weihnachtszauber Gendarmenmarkt a must-visit.
Why go: Landmark monuments in the backdrop, display of graphic art and photography, performances by fire-eaters and juggersWhen: 26 November - 31 December 2018, 11 AM to 10 PM (till 6 PM on Christmas Eve and till 1 AM on New Year's Eve)
Where: U Hausvogteiplatz, U Französische Str, U Stadtmitte U2, or U Französische Str.
Dogs allowed: No
7. Memorial Center (Gedachtniskirche) Christmas Market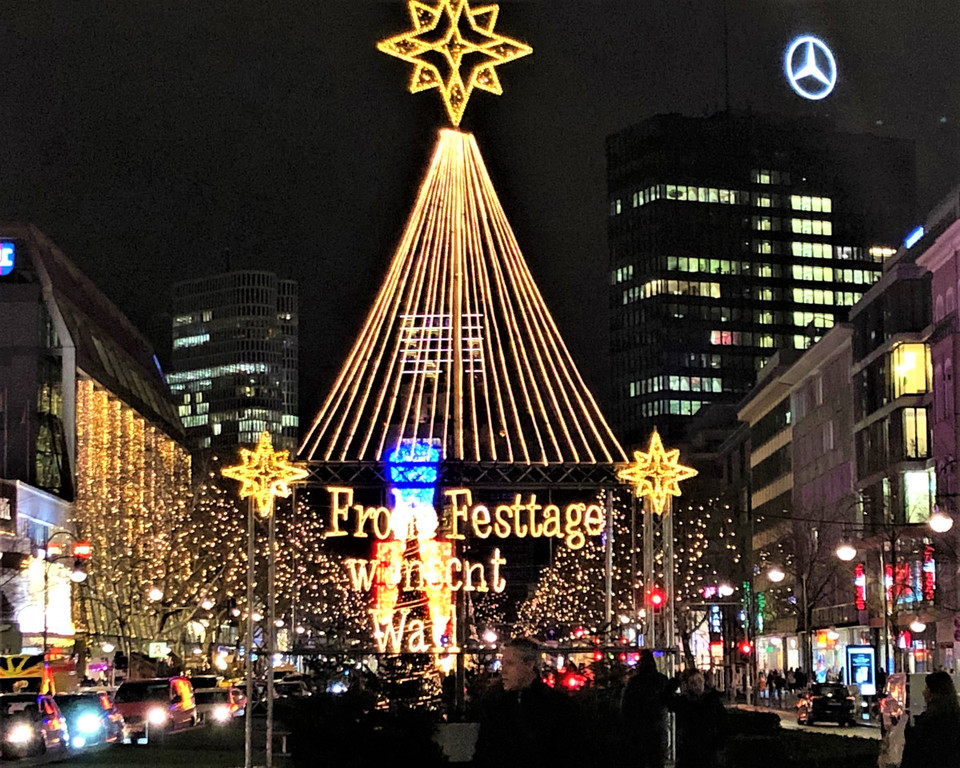 We've been here in summer, and there was a fair going on then as well. The church itself is beautiful and unique with an askew tower, and the surrounding grounds are rather picturesque, with a fountain amidst it all. During Advent weekends, there's a Santa next to the Christmas tree who likes to surprise kids (who've been good) with presents!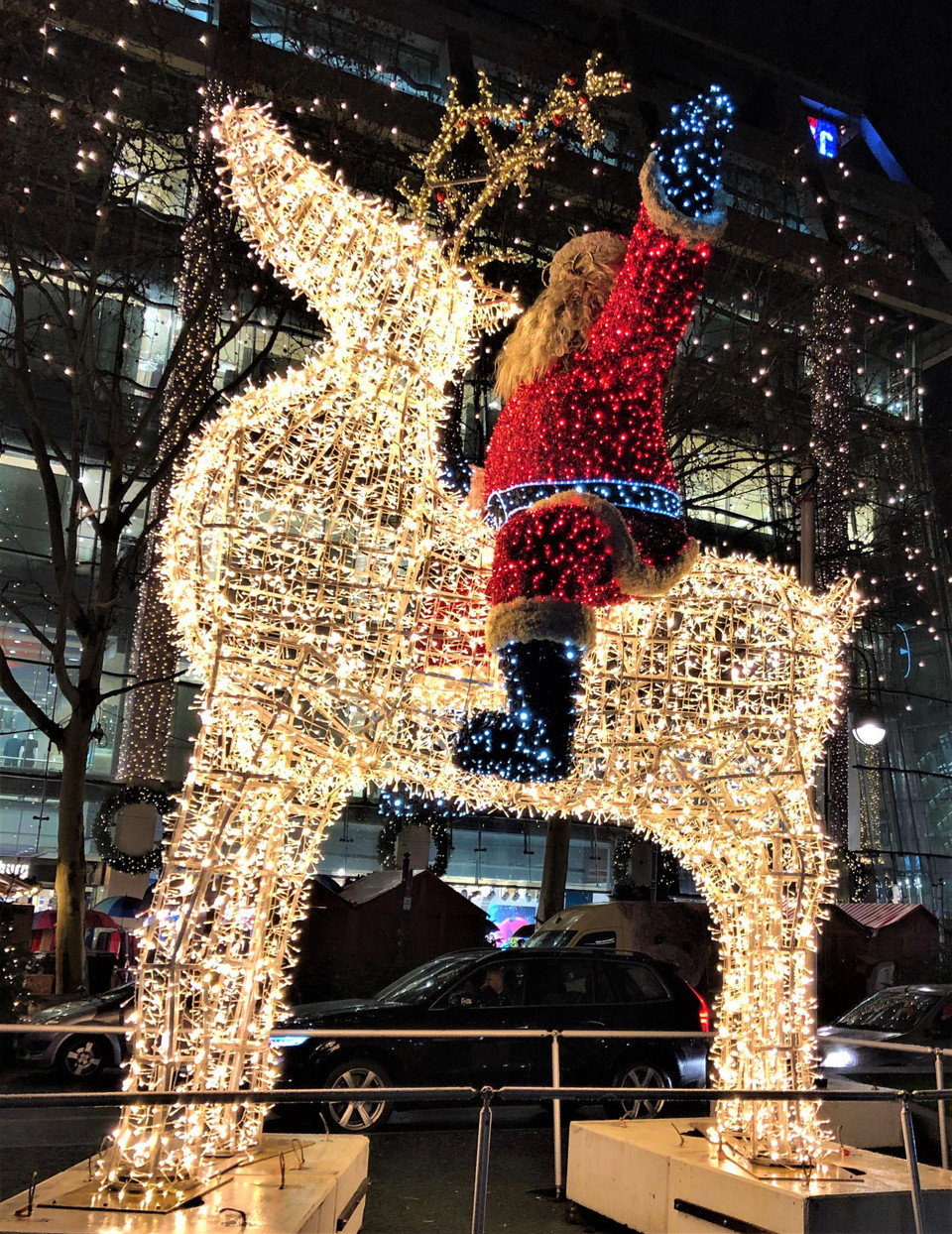 Why go: Over a 100 Christmas stalls, 70 rides, and great selection of sweet and savoury Austrian and German specialtiesWhen: 26 November 2018 - 6 January 2019, 11 AM to 9 PM from Sun-Thu (till 10 PM on other days, 2 PM on Christmas Eve, & 1 AM on New Year's Eve), 25th Dec 2018, 26th Dec 2018, & 1 Jan 2019: 1 to 9 PM
Where: U Kurfürstendamm, Europa-Center, or Breitscheidplatz
Dogs allowed: No
Liked this article? Then share it with your friends! (buttons below) And don't forget to leave a comment because we love hearing from you ❤
This blog was originally posted on Trail-stained Fingers.