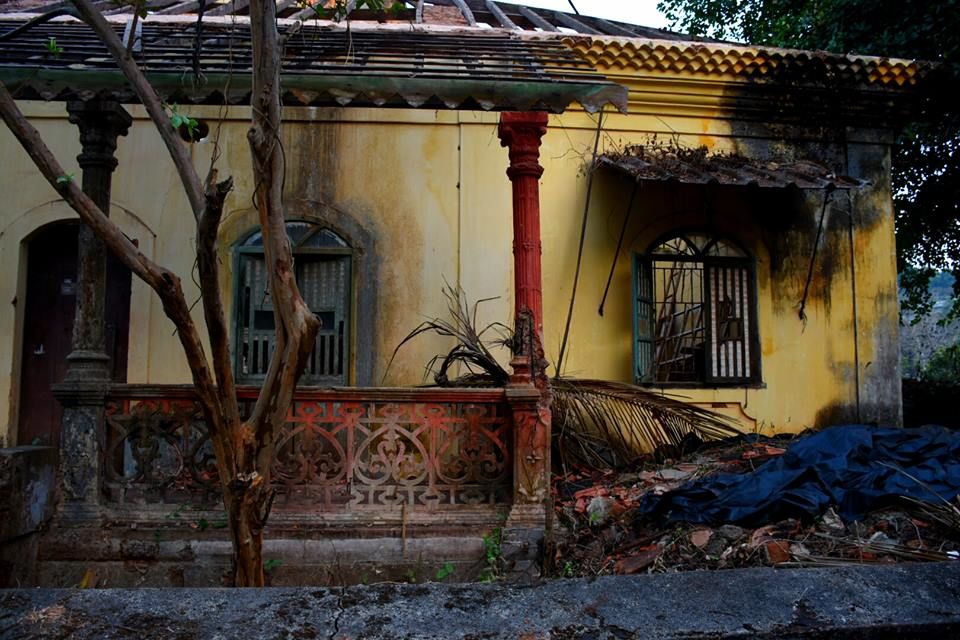 Off the National Highway 66, lies the gorgeous village of Ucassaim. As you take the right from Bastora, the village vibe takes over and the winding roads with fields on both sides will lead you to St. Elizabeth Church. It was built in the honor of the Queen of Portugal and still stands pretty in shades of blue and white.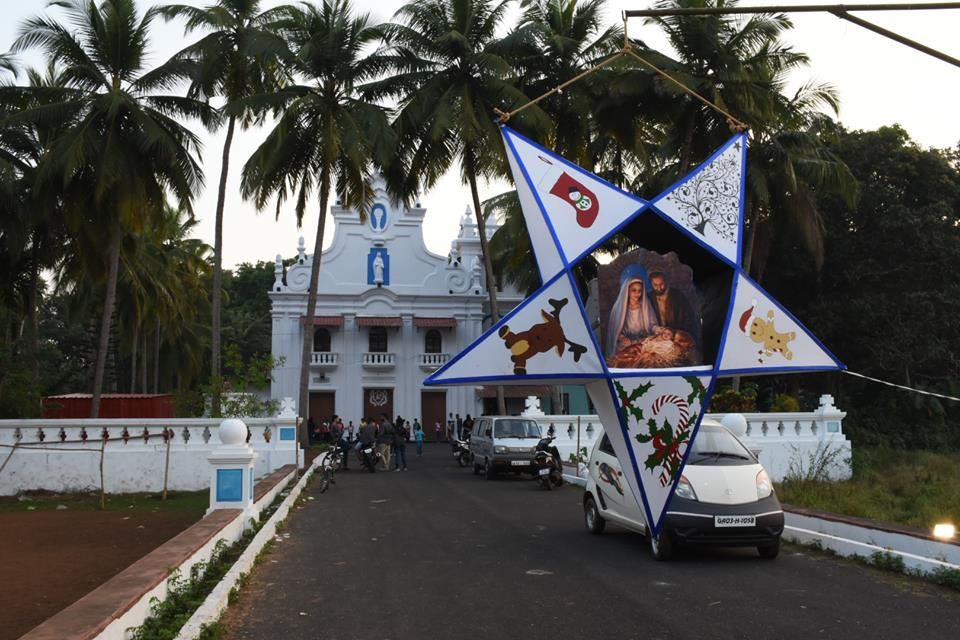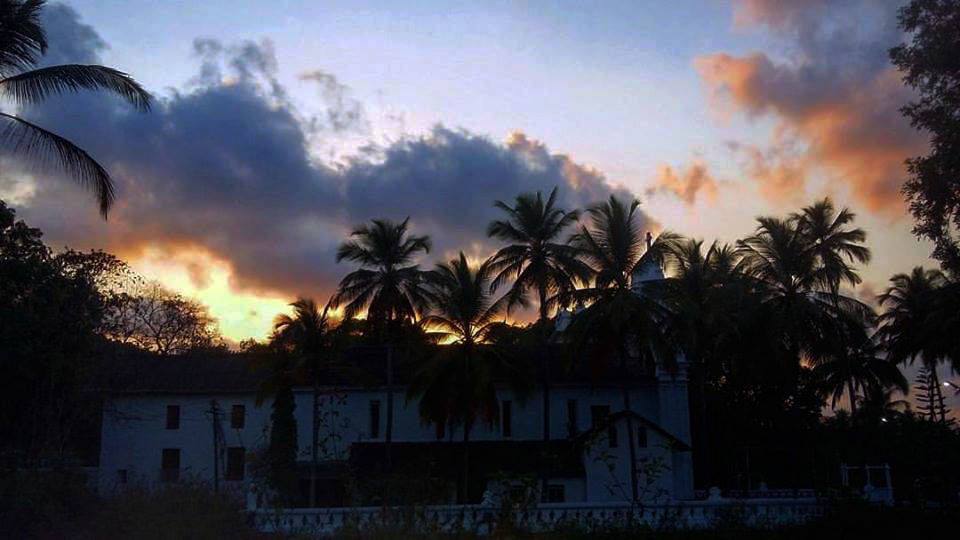 Mornings are early in Ucassaim. Known as the 'Mistrincho Ganv', which they earned because many families were musicians or musically inclined , this village still has music everywhere. Waking up with the chirpings and the soft light touching your face through the cielings never gets old here. It is refreshing every day. Most of the houses here are Portuguese villas still giving the village an antiquated charm.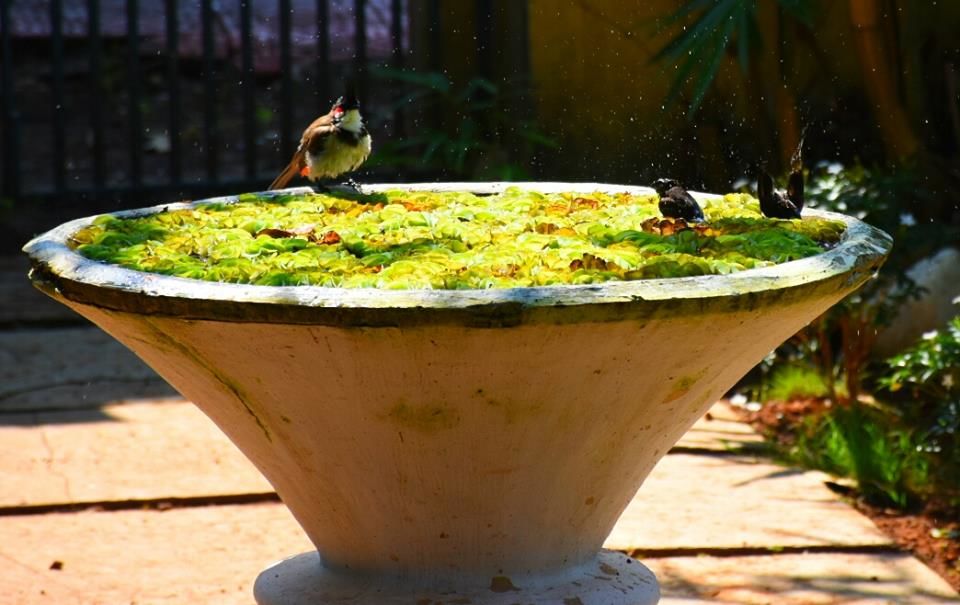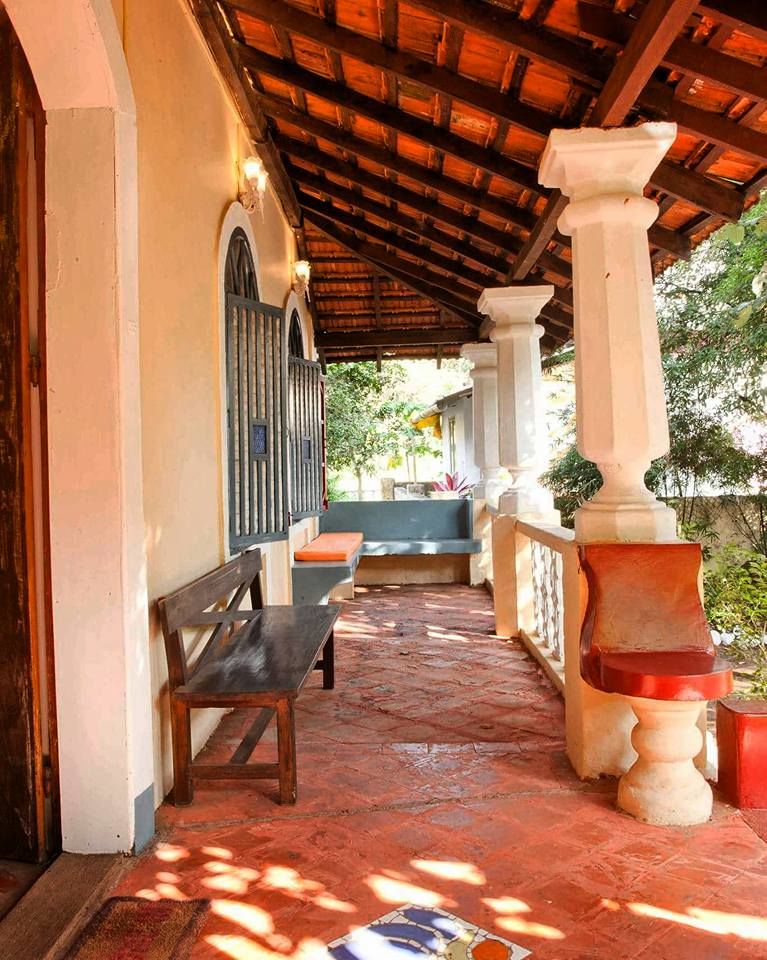 Mine was on 108 year old villa that I fondly called 'Maia' and she helped me sustain my lifestyle by hosting travelers as I concentrated on writing to my heart's content. I transformed this five bedroom villa into a Goan homestay and thus started my tryst with the village life. Quiet mornings on the garden balcony which was also my office was impeccable in many ways.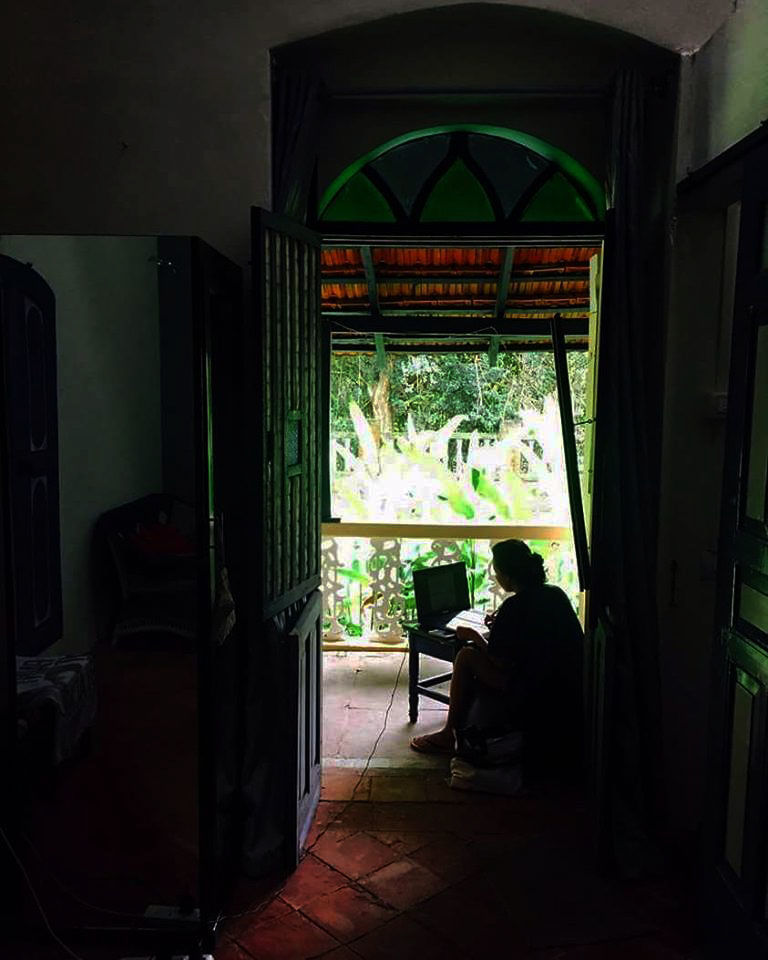 Aloo Paranthas with home made pickle, English Breakfast with hash brown potatoes, crispy bacon, marmalade and pots of tea and sometimes local Poi and Patal Bhaaji made up most of the mornings. Travelers would be delighted to feel the exuberating happiness that tranquility brings and many would be loosening up in the villa most time of the day.
Afternoons would be all about food. An elaborate Goan meal, sometimes a few Assamese flavours and many a times the Malvan palette. It was quite fulfiling especially for travelers who were presented with options which is more gratifying than the usual shack food. It is the good life here and one must take a taste of the village life to know that.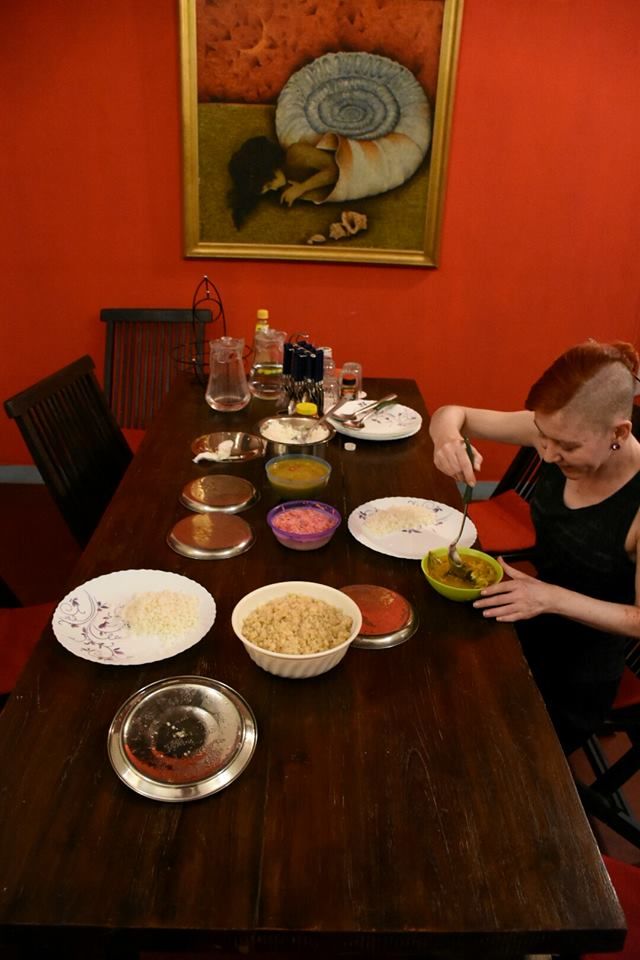 Visit Whispering Café and Store which is a small setup in a Portuguese villa and run by two stunning ladies who moved from Bombay to live in this elegant setting. Their menu is Avant Garde and their store full of chic things.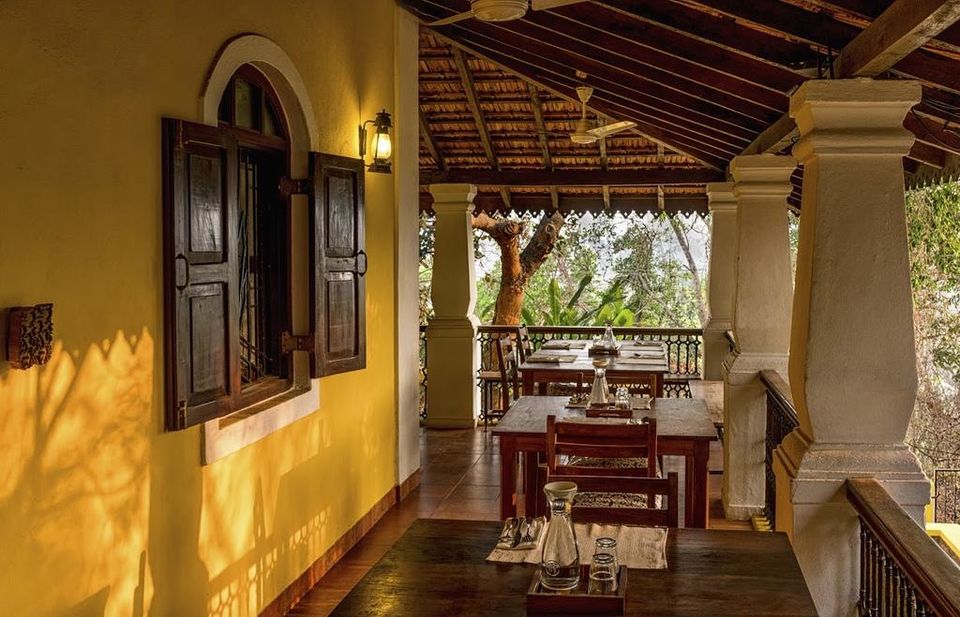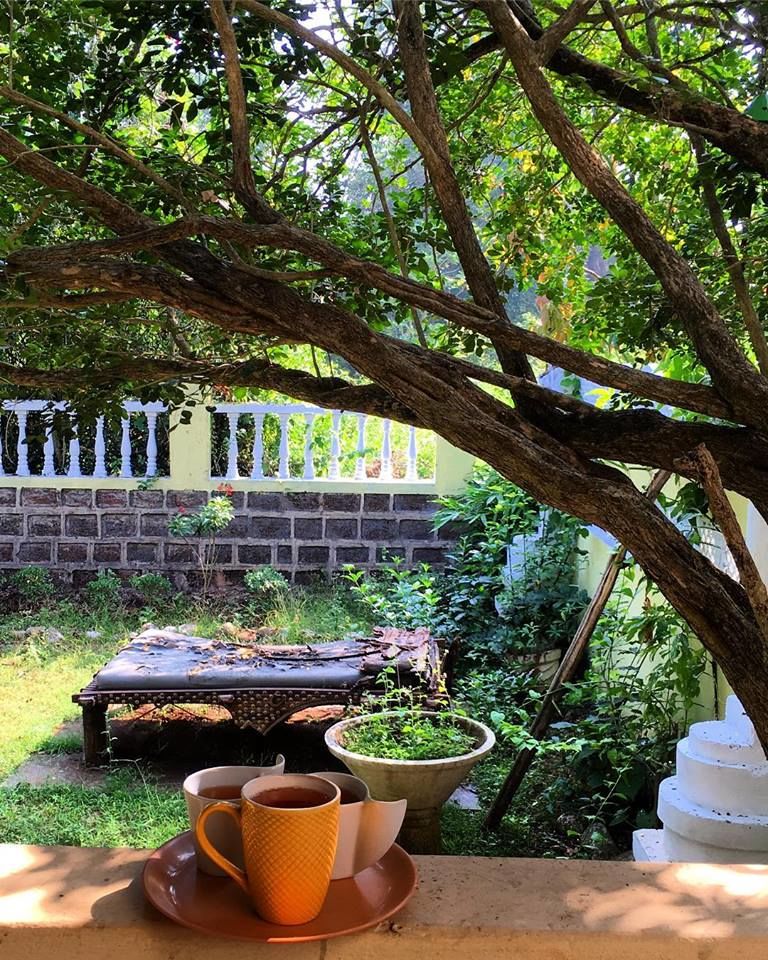 Village activities are designed around dusk and everybody enjoys their feni or their game of cards in the evening. My favourite time of the day, I would literally drop everything trying to catch the sunset every day . Living in Ucassaim I relished some exquisite sunsets on rice fields and on backwaters. I learnt to ride the scooty too because it is a necessity yet I ended up walking more because I didn't practice much to ace it and therefore convinced myself that its best on your two's.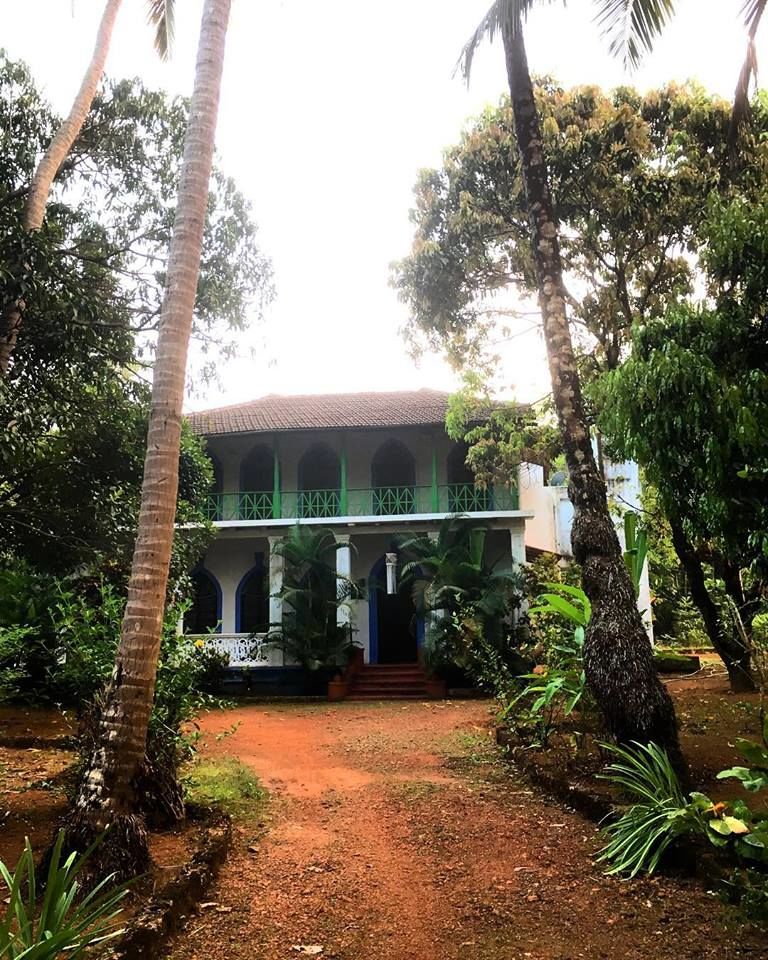 Travelers come up with umpteen requests and more often than not we try to fulfill it. Like the one time when we did vegetarian BBQ on Christmas for a Gujarati family or the other time when a South African family insisted we do a traditional Brie (BBQ in Afrinkaans) with them and later made marmalade for us. There would be so much happening all day that there were times when I wouldn't get out of Maia at all. Books, Wifi, Board Games and company, I had it all.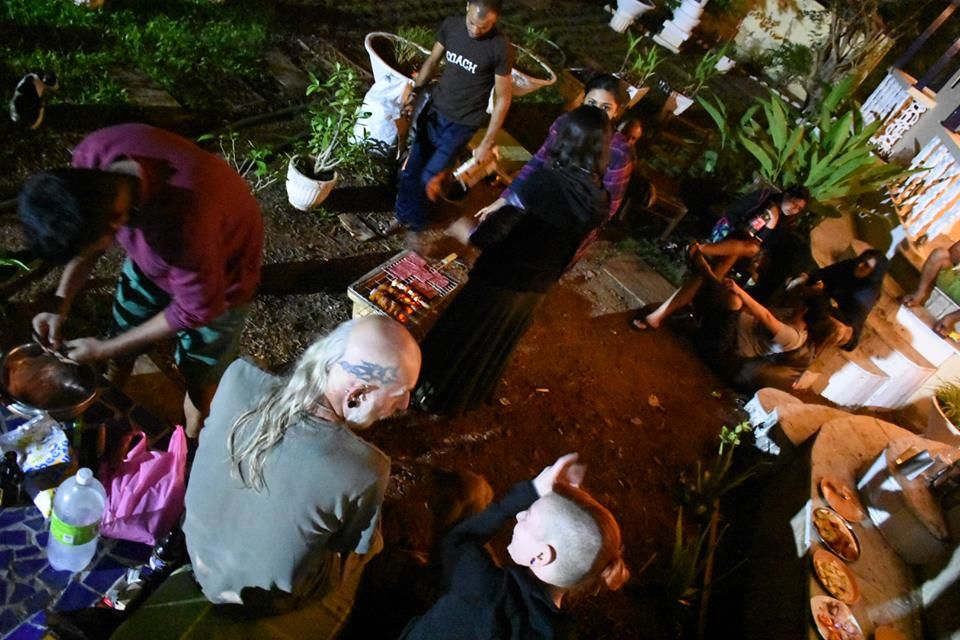 Maia is a Sanskrit word and means 'Village near wood or forest'. It was a splendid way of explaining our location which was adjacent to a cemetery and the church. Eerie as that might sound, it was hauntingly comfortable is all I can say. Even though there were snakes, varied insects and many centipedes, due to the proximity of the forest, Maia was only high-spirited. Her garden lawns saw many yoga poses and many romantic dinners apart from the badminton games which was our way of bringing some physical activity back just like childhood times.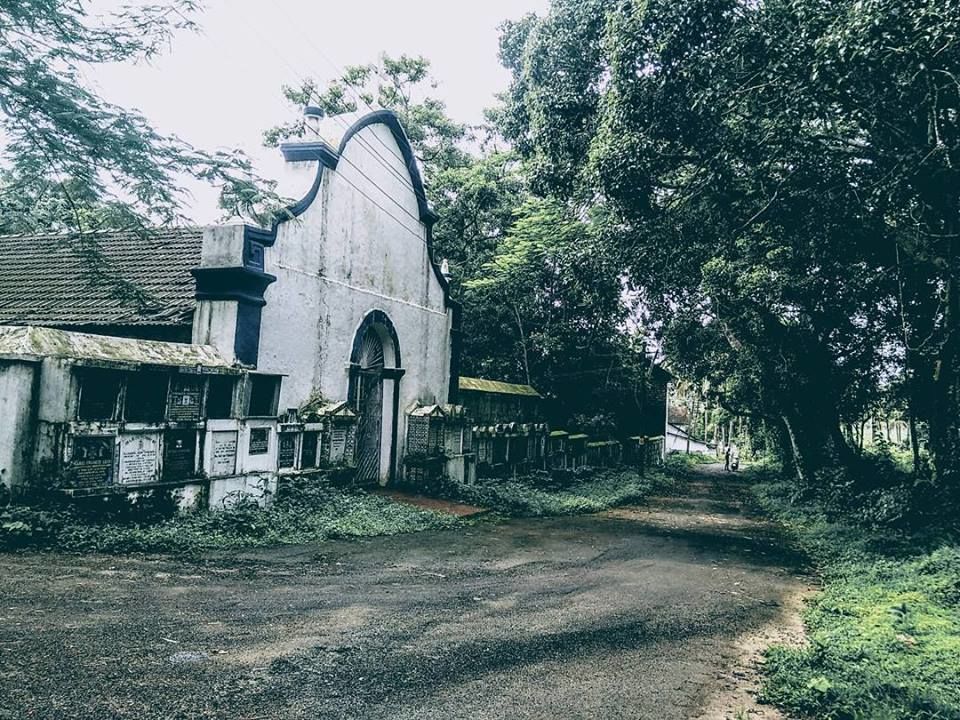 Everyday in the village, you wake up with a zest of completing tasks which would otherwise be done swiftly in the city but the excuses never end and by the end of it, one of two things happen; you either take matters in your own hands or you find an alternative. Either way, one adapts fast in the village as necessity is always the Mother of invention.
I dont run the homestay anymore but I still live in a village and still exploring Goa and humbly accepting the good life.