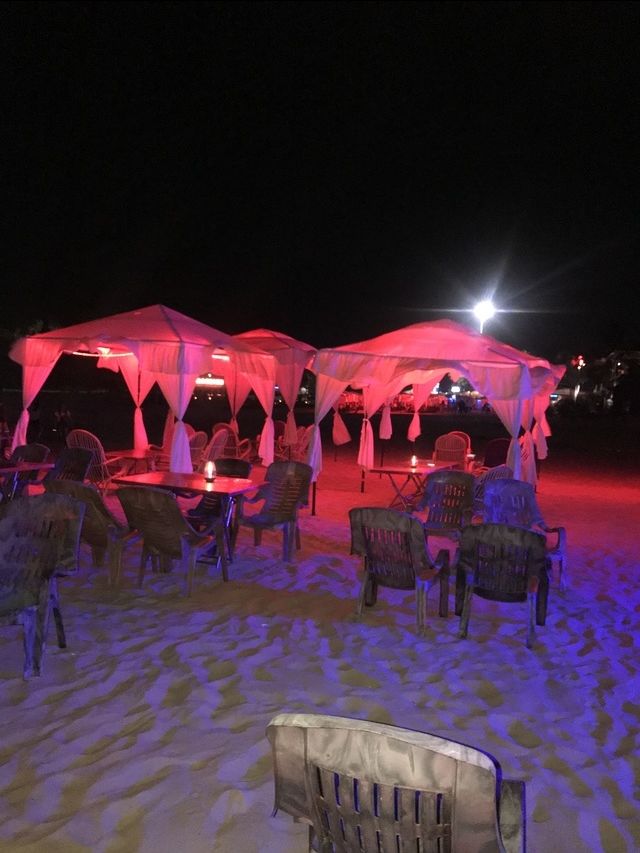 After two years of engineering workload came a beautiful trip not properly arranged but definitely  turned out be an quite amazing  one. 
       Started out with exploring the beautiful baga  beach. Was so crowded and sun shined heavily. All kinds of water sports &  activities take place around baga perfect for those coming in on a luxury trip .
As we were on a budget trip we were just walking through the shores with the waves soflty embracing our feets.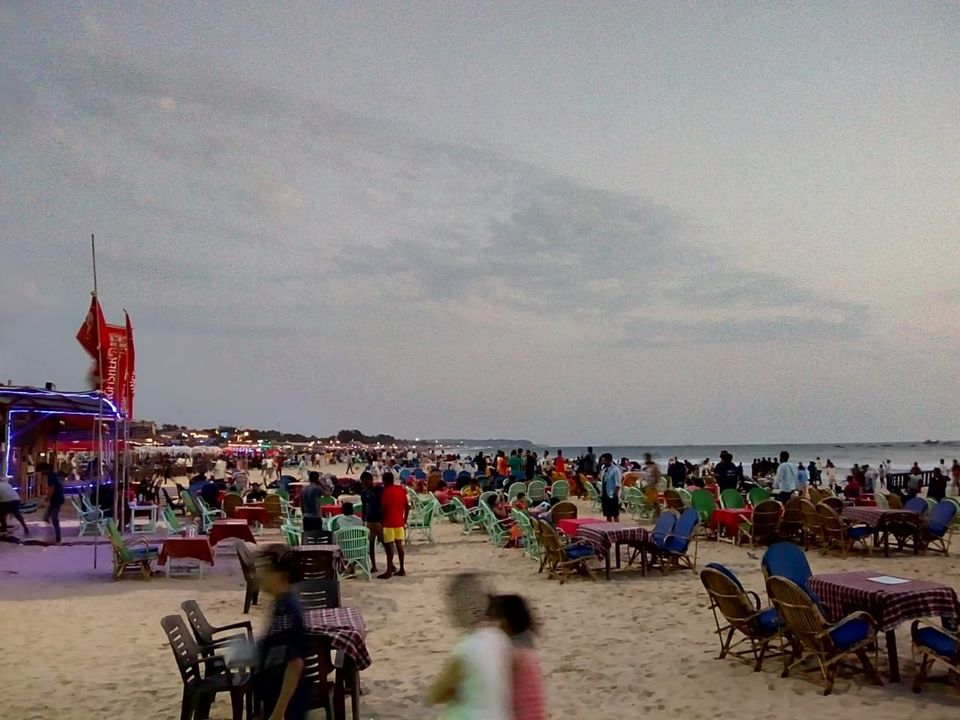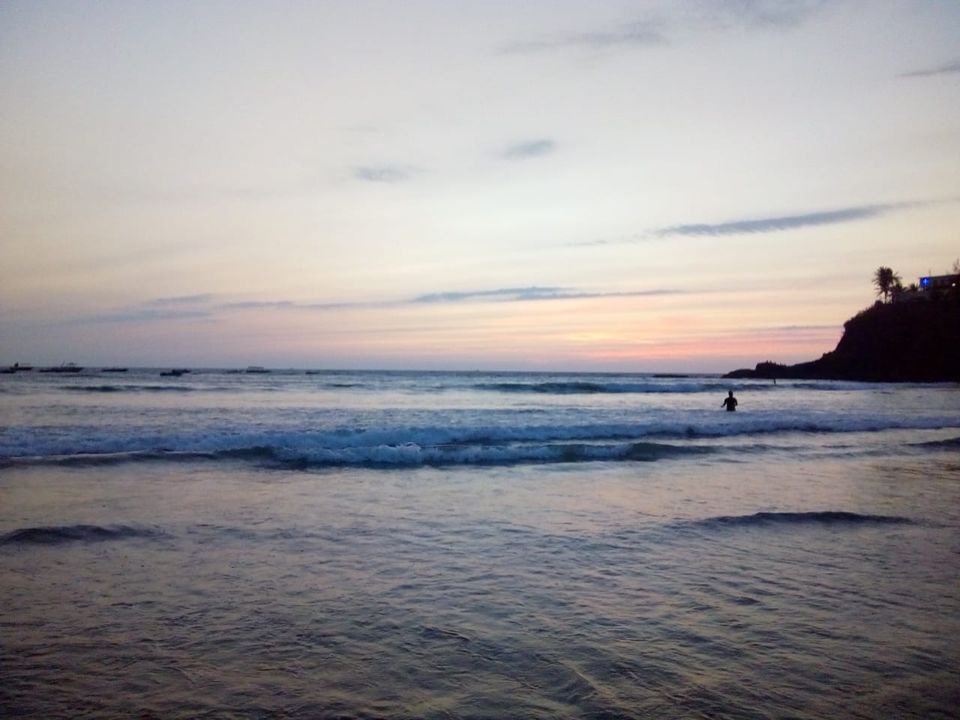 Beautiful sceneries all around . I could walk through the shores all day thinking about my life and all of its worries ups and downs as the waves come and go.
Beaches are embarked as a comfort zones where people take time to think , watching the waves. I'd like compare the waves to our memories the things that come and go only some we take with us. Uhh life is too complicated and stressful. Leaving all that apart and moving on the sun had slowly begun to settle down and coming up was the party time.
Shacks and pubs lighting up people having thier favourite drinks and some settling for the cheap ones too.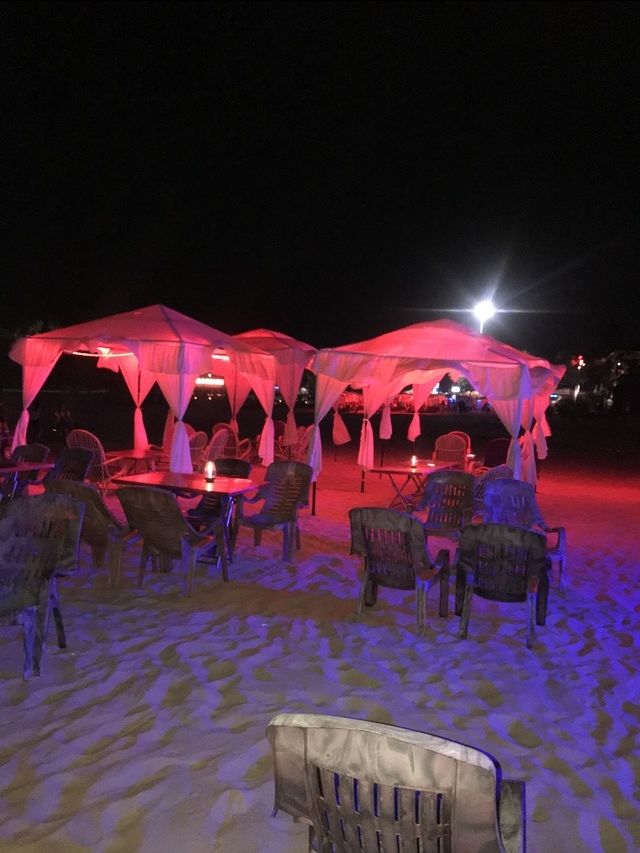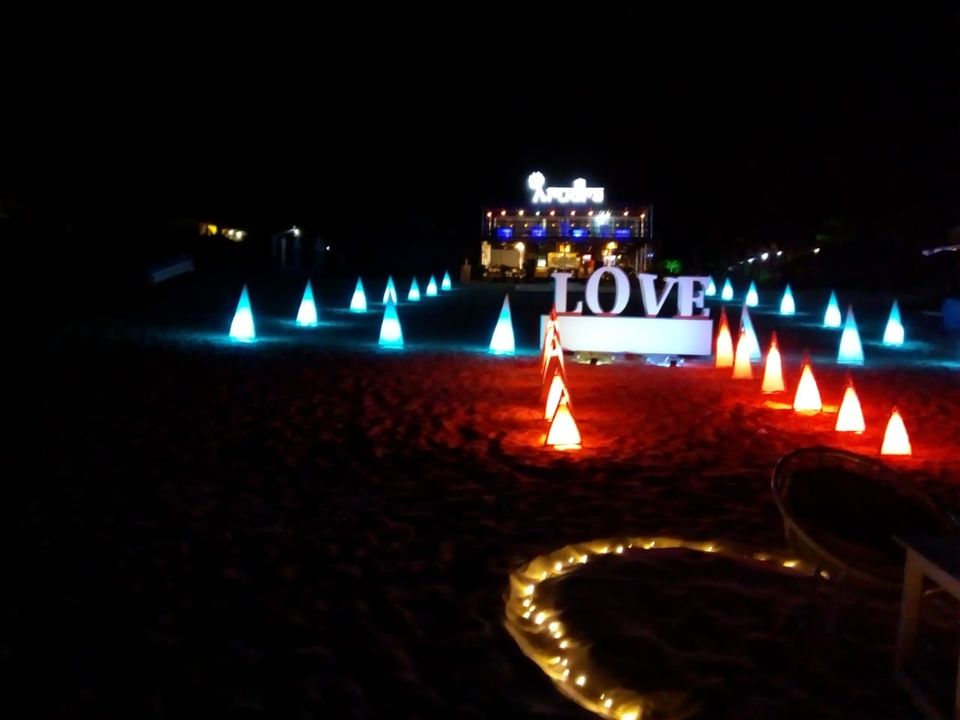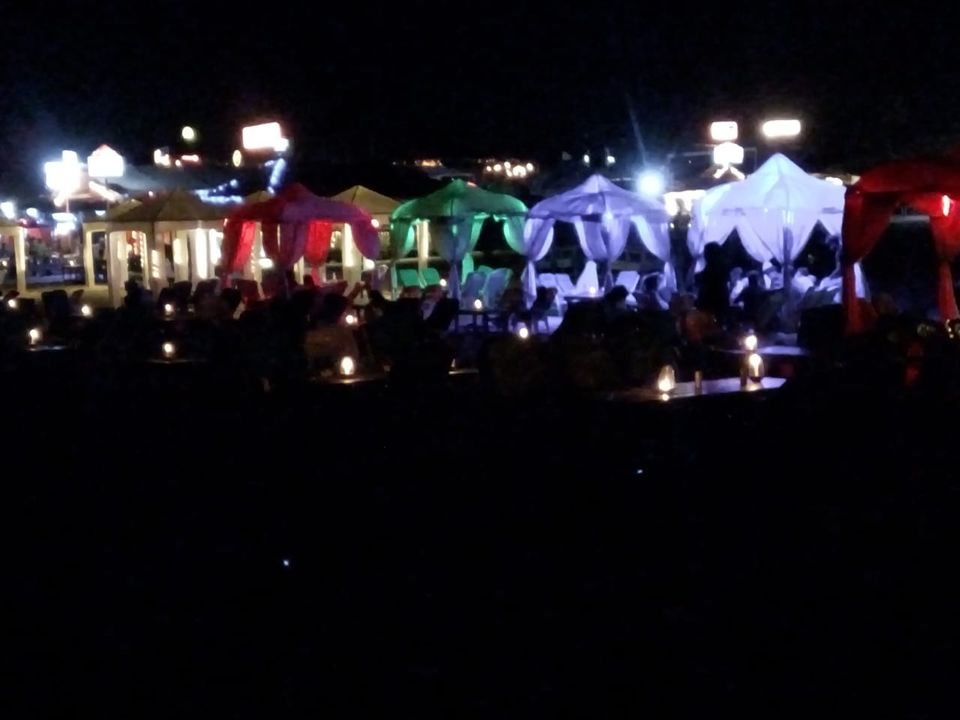 The night life is never ending in baga  when the rest of world sleeps baga wakes up and is fun time . People chilling out some getting over drunk and some having a good time. There's no burden of the heavy corporate life just enjoying the day people are. Me and  three friends were walking through the shores and suddenly a guy came in selling light sticks for RS-10 we could  strapp em around our hands and it was so cool when we passed between people whom also bought it.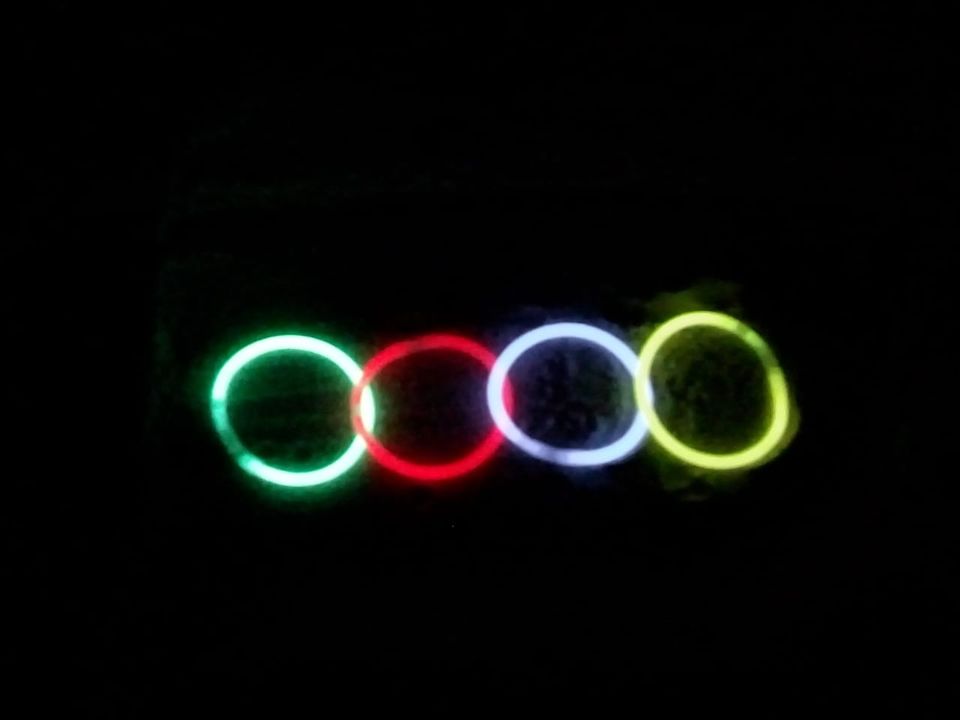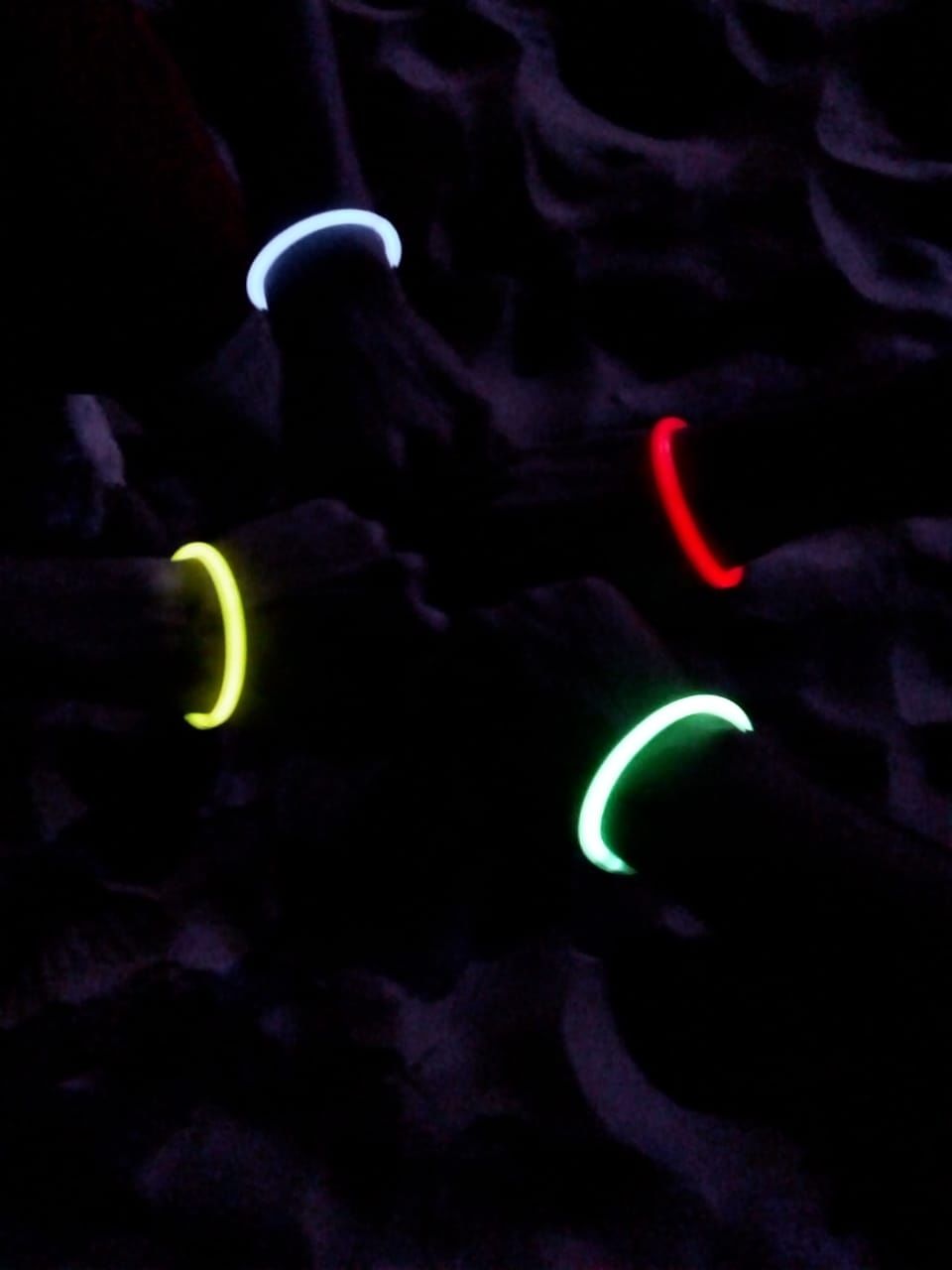 foreigners are having a blast too. All kinds of fun like some people were lighting up the lanterns it was so beautiful seeing them it take of I'm sure everyone would've felt happy seeing them flew off.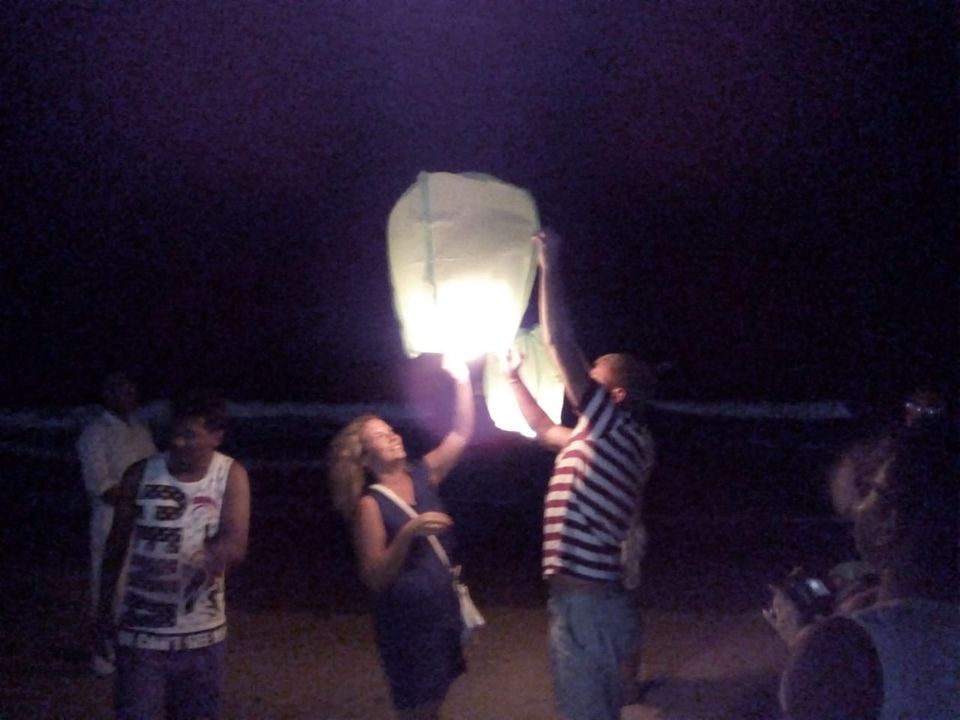 Everything about baga is amazing. You'd feel free that being the best thing too and you'd definitely miss that and crave for that lifestyle everywhere were people are just having a good time and hatred is always absent. If anyone coped up with my stupid description this is my only request, plan a trip to baga feel it for yourself and you'd start writing about it too.💜💜