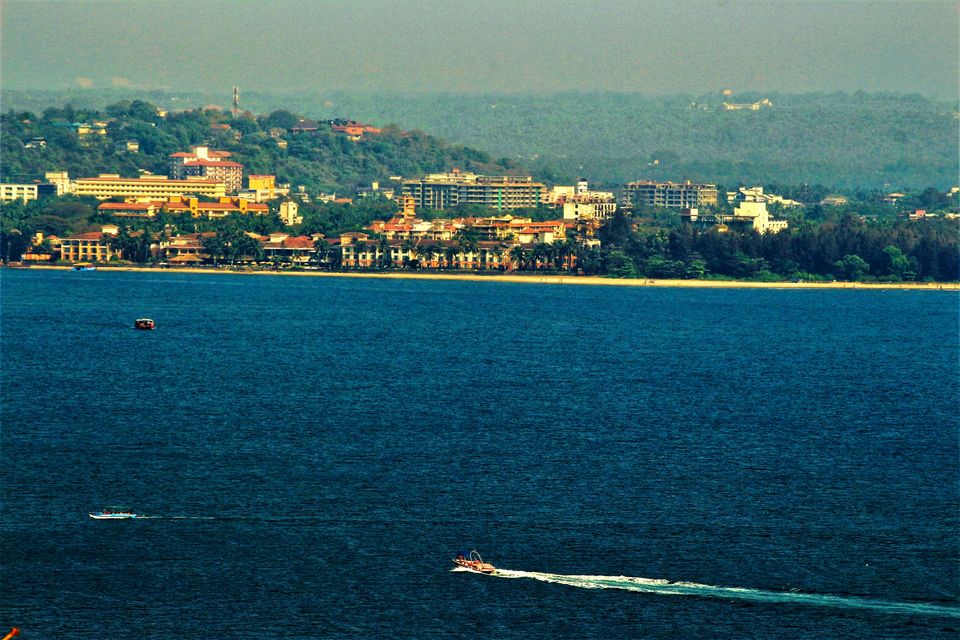 We travelled to goa from pune by paulo travels. Our first stop at goa was mapusa taxi stand. Our stay was at siolim in a OYO house,so to reach there the first thing we did was renting a vehicle. We rented a honda activa at mapusa taxi stand from D'mello travel services. The vehicle was 2 months old,it was a new one,not riden much. Their vehicle service was top notch, i hired the scooty in rs.400/day. As we were going to stay for 4 days in goa.
From mapusa we traveled to our OYO home in siolim,it was a nice property by OYO rooms,it also has a pool in there,the property was self serviced. we pre-booked all the stays a week before visiting goa, so we didnt had any problem in searchimg rooms. The rooms were very clean. We got freshen up and started our goa vacation.
Chapora fort was near to our place so the first place we visited was chapora. While travelling chapora we had some refreshments at ganesh juice center which was a nicely crowded place by foreign people only. Chapora fort is a nice place to click pictures and it also offers a scenic view of the oceans from top. Vagator beach is also visible from chapora fort.
We clicked some pictures and we left.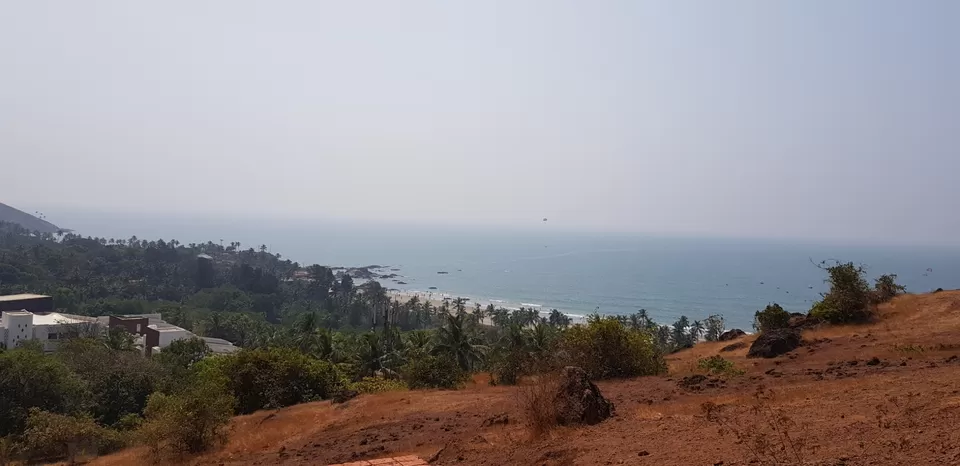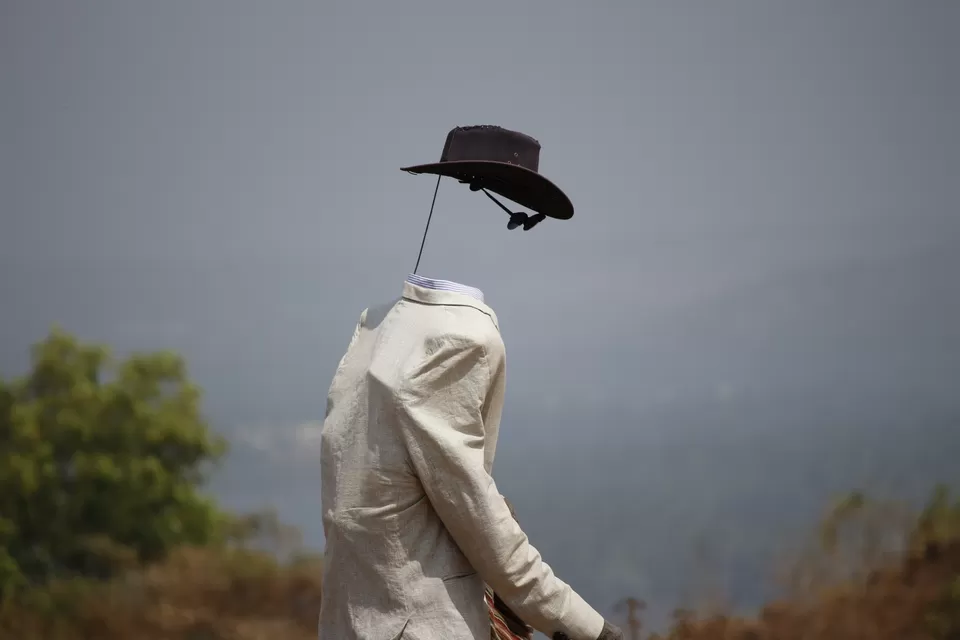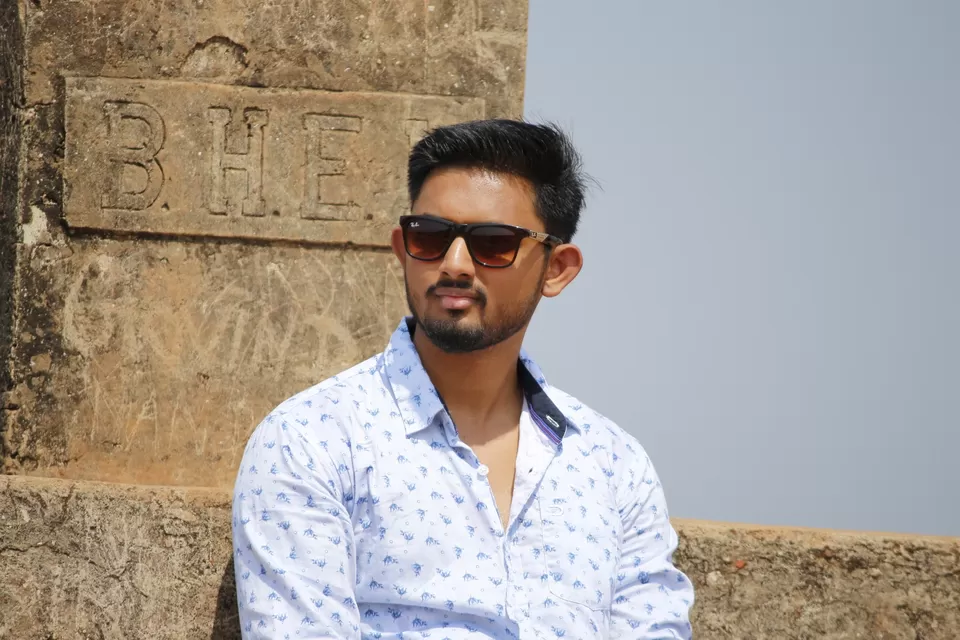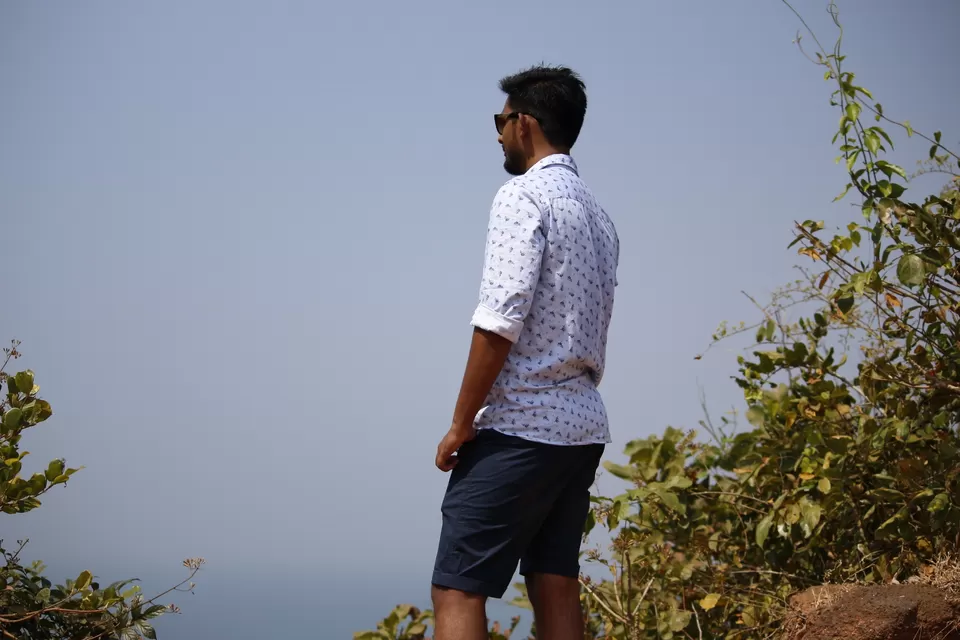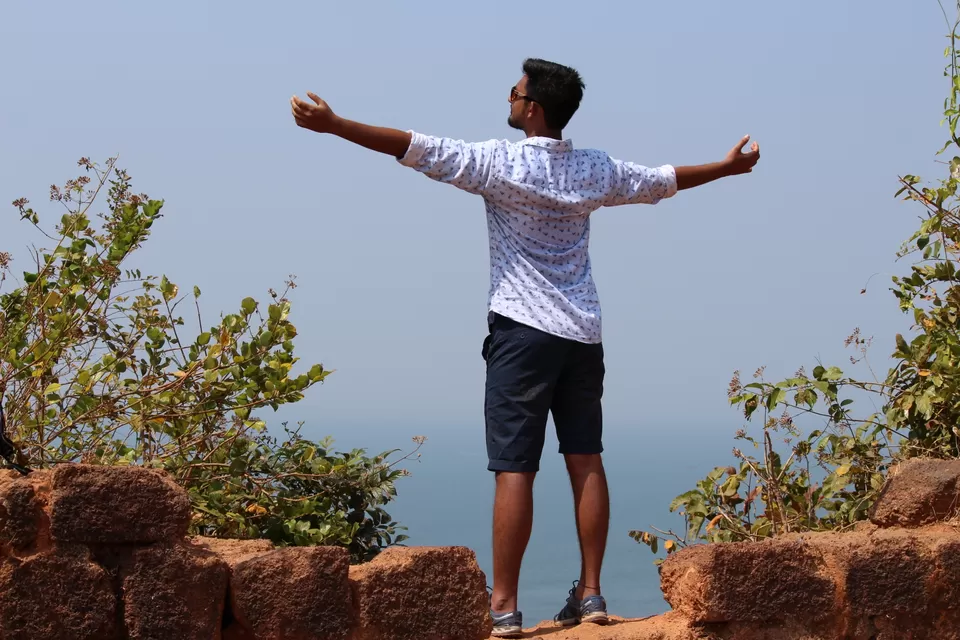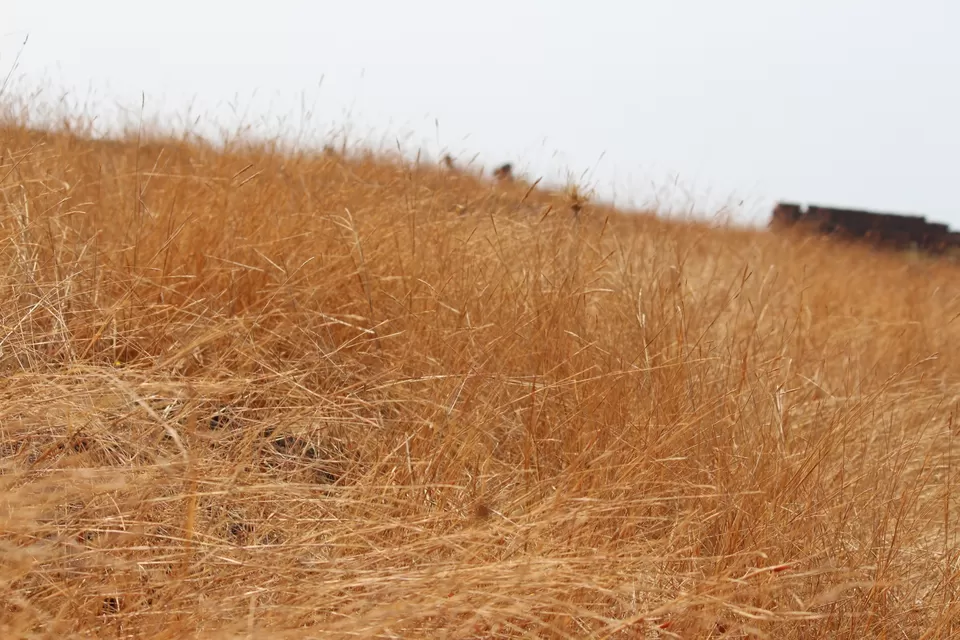 As it was very hot in goa, so we decided to watch all the forts first and then in the evening we will visit beaches for sunset and party.
So our next stop was aguada fort,about 16kms from chapora fort. Aguada fort is known for its lighthouse. It also offers the oceanic view of arabian sea as well as we can the panjim city. We saw the aguada fort,clicked pictures and left.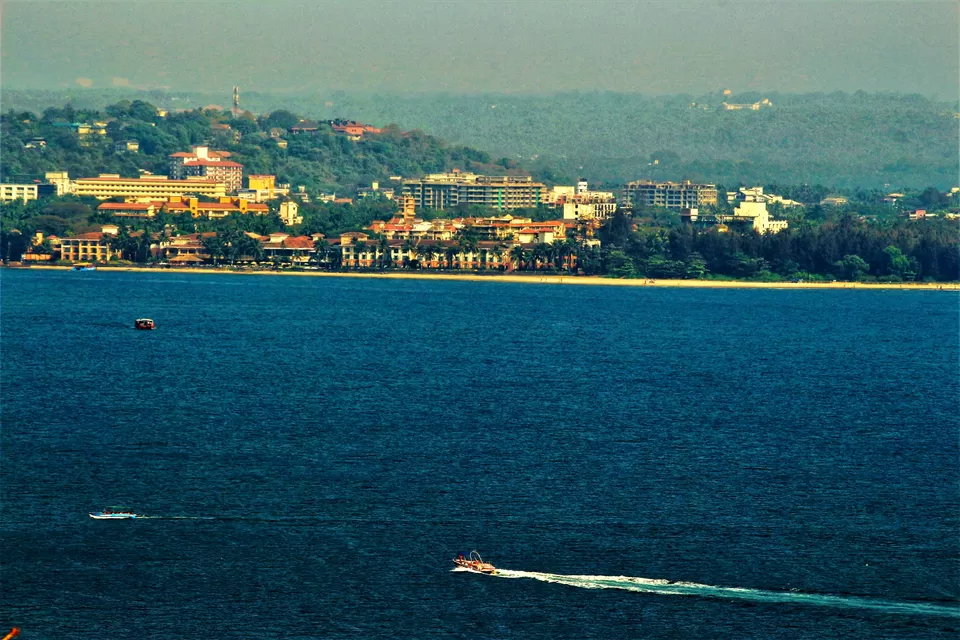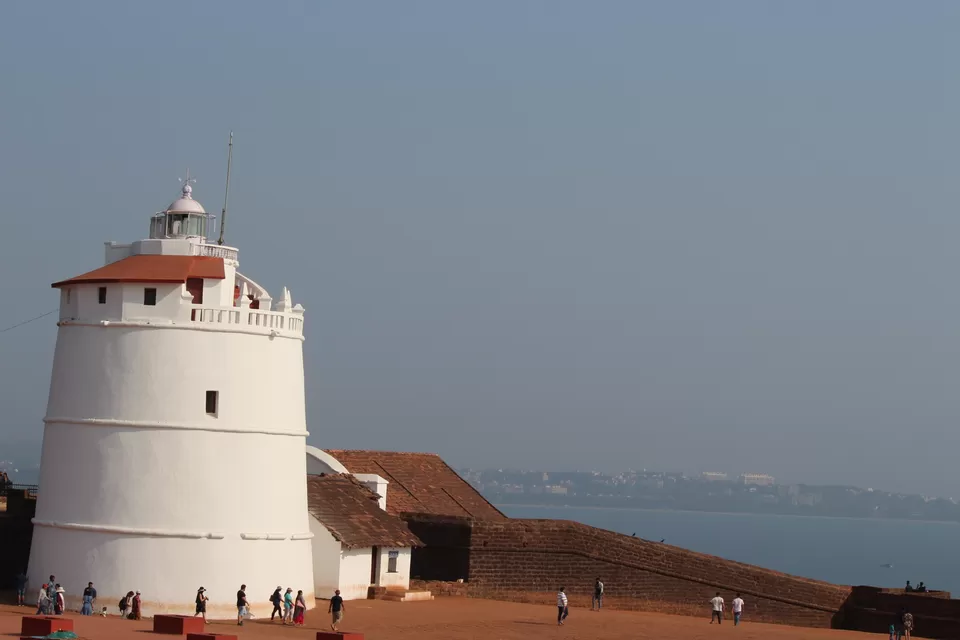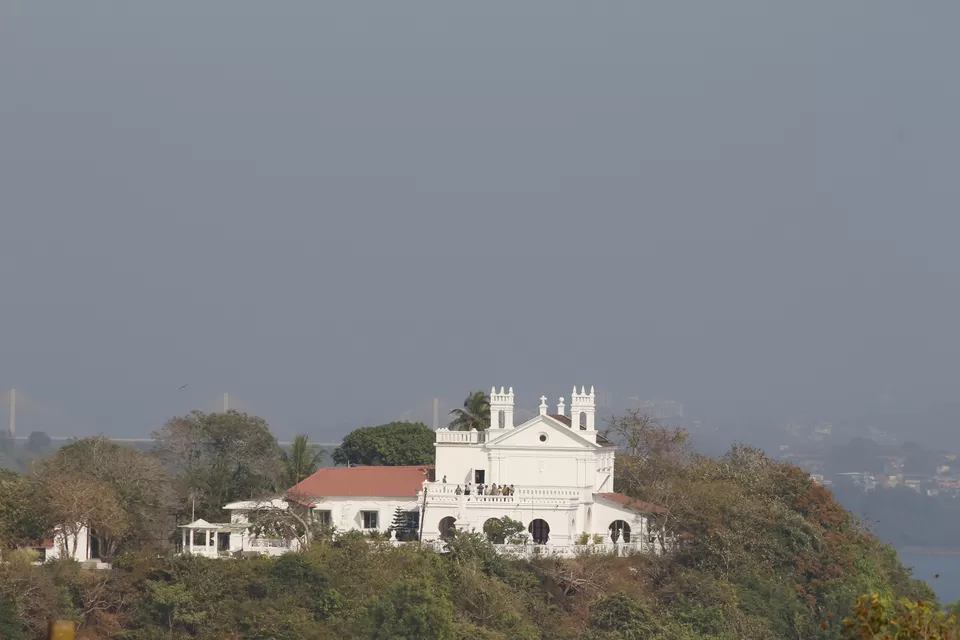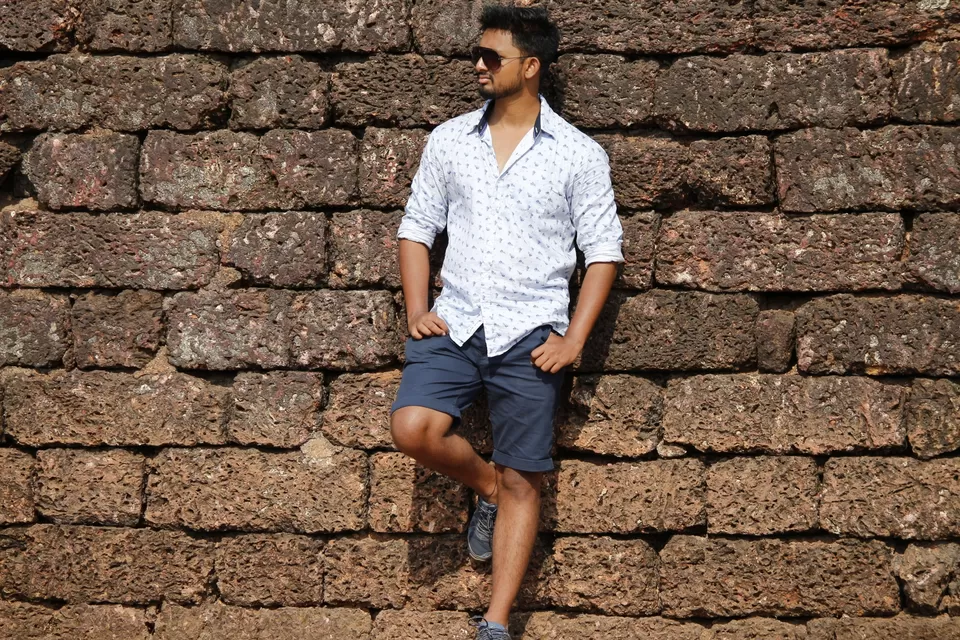 It was now 4:00 pm in the afternoon, so we decided to watch sunset on vagator beach..i know that it was far from aguada but the sunset at vagator is the beast,vagator was the best beach I saw in goa,so if u visit goa then dont forget to watch sunset at vagator.
We travelled all the way to vagator. Sat on the sand,watched beautiful sunset and clicked some pics as well.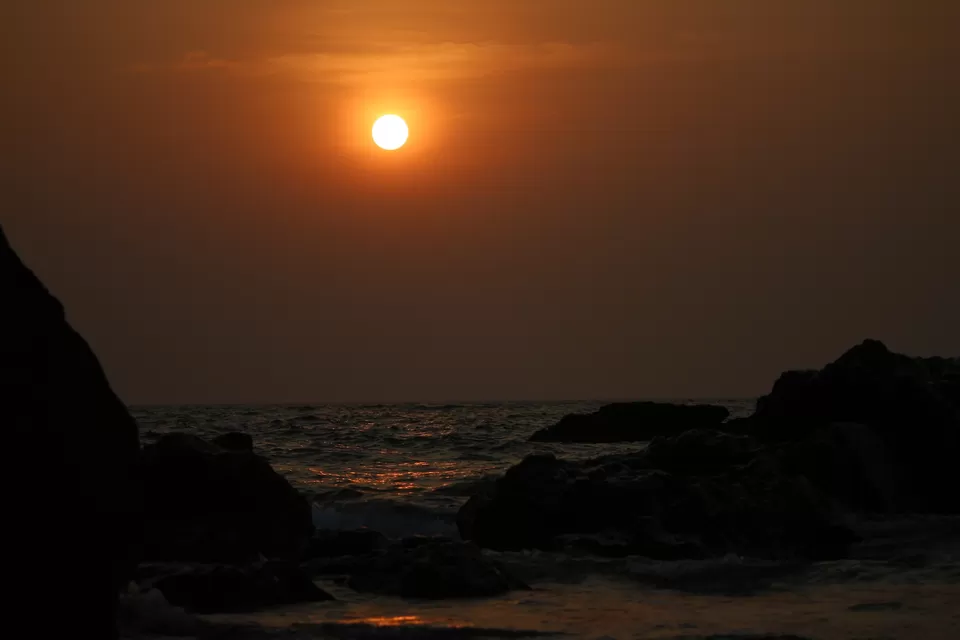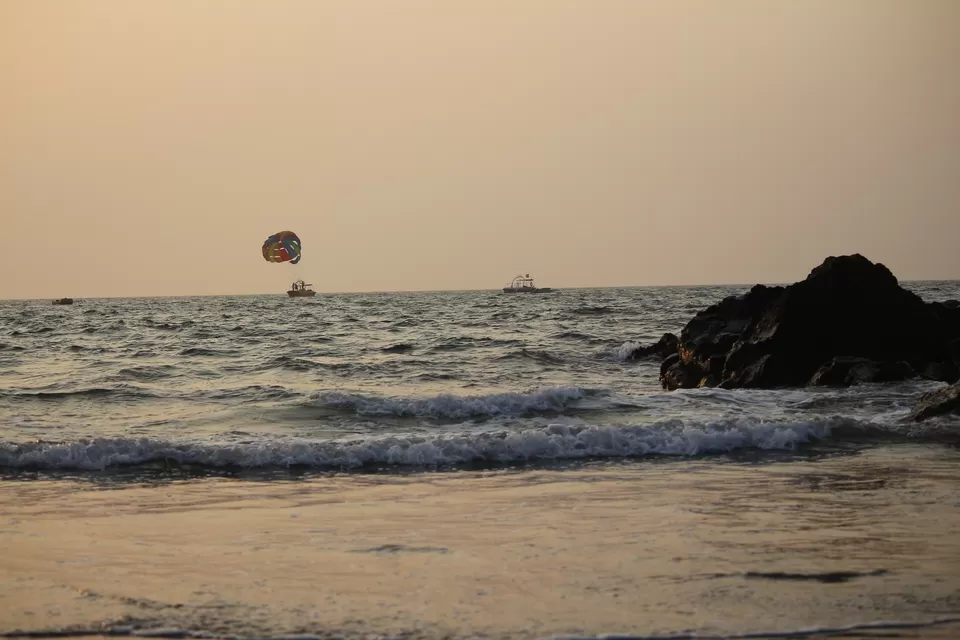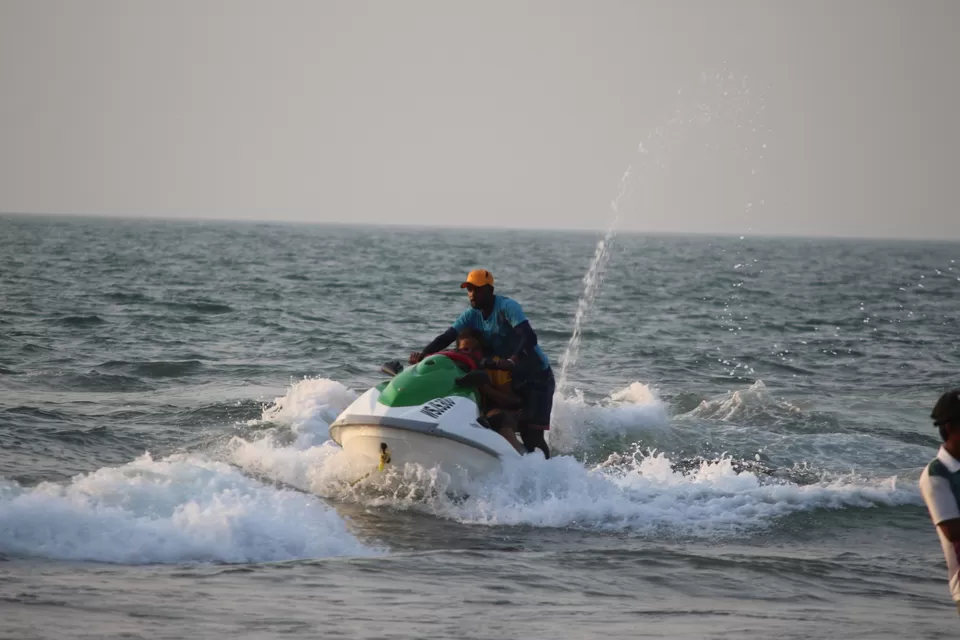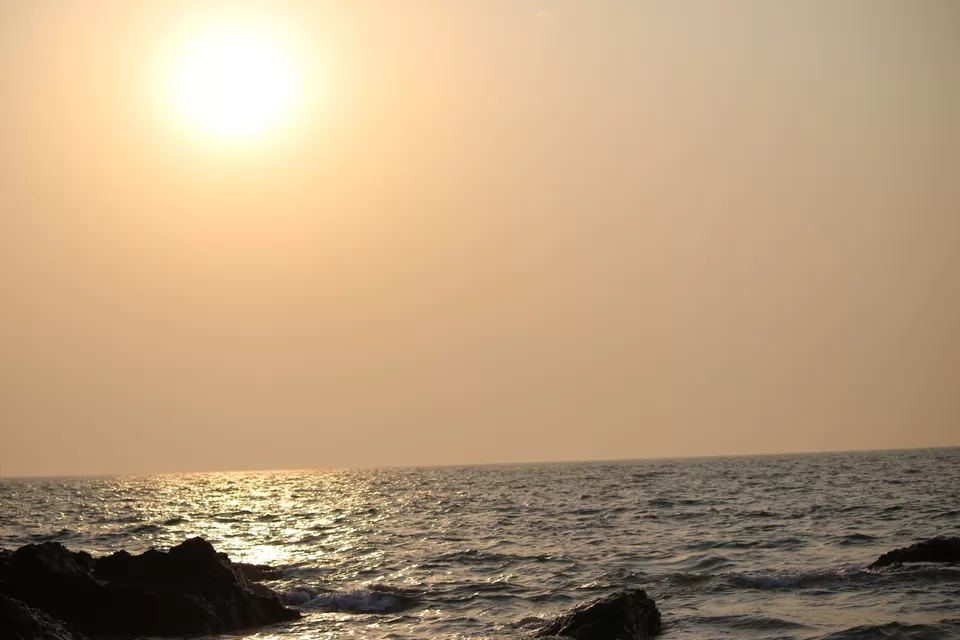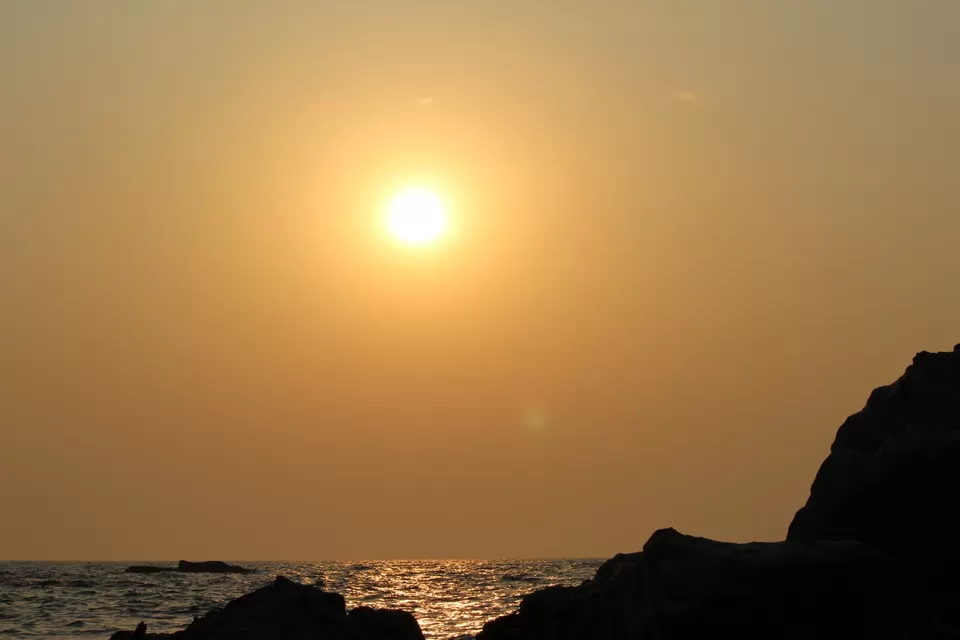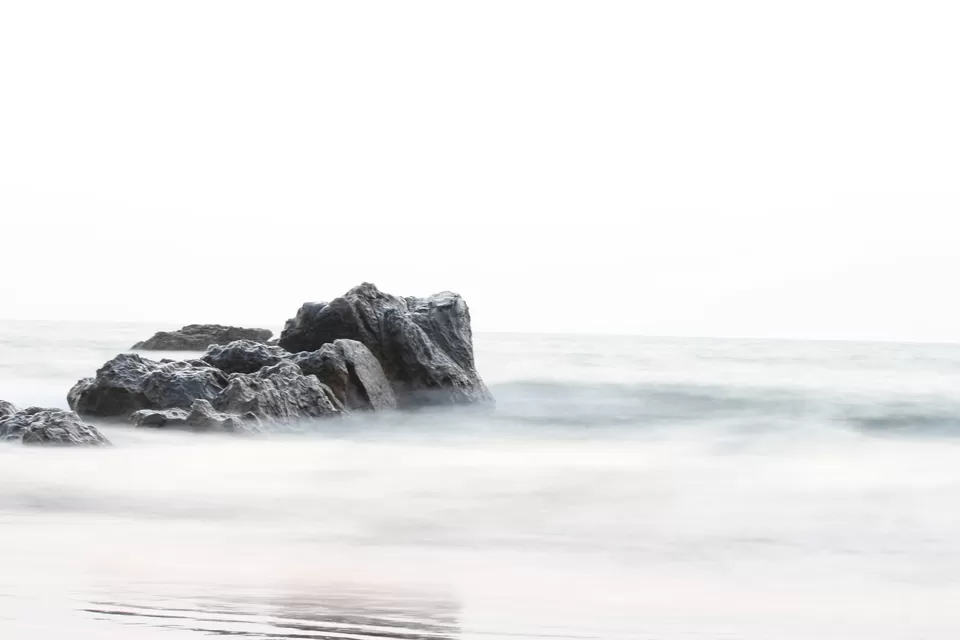 If u want to do water sports then vagator is the best place for you. Crowd here is low.
So, now its time to have some party, and the thumb rule of goa is that if u want to have party then only baga beach is the place for u...u will get everything there..food,hookah,drinks etc...there may be party on other beaches too but baga is the party capital of goa..so to have some party we got freshen up at our oyo home and then left for baga..it was 7-8km from siolim. We reached baga..it was a party paradise..there were sooooo many beach shacks there, it was hard to decide but we landed on baga paralia beach shack, we had some dinner, we danced ,had hookah..prices are high for food here but the food is soo tasty. Hookah costed us around rs.400. After lunch we walked on the beach for some time, had a nice chat and ended our day by clicking some pics on baga..that's all for today.....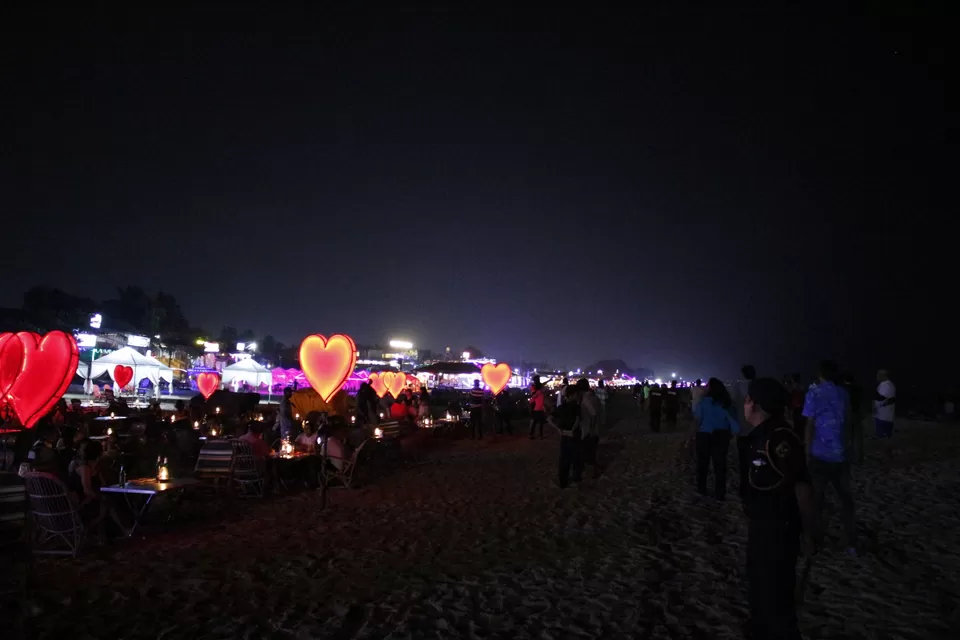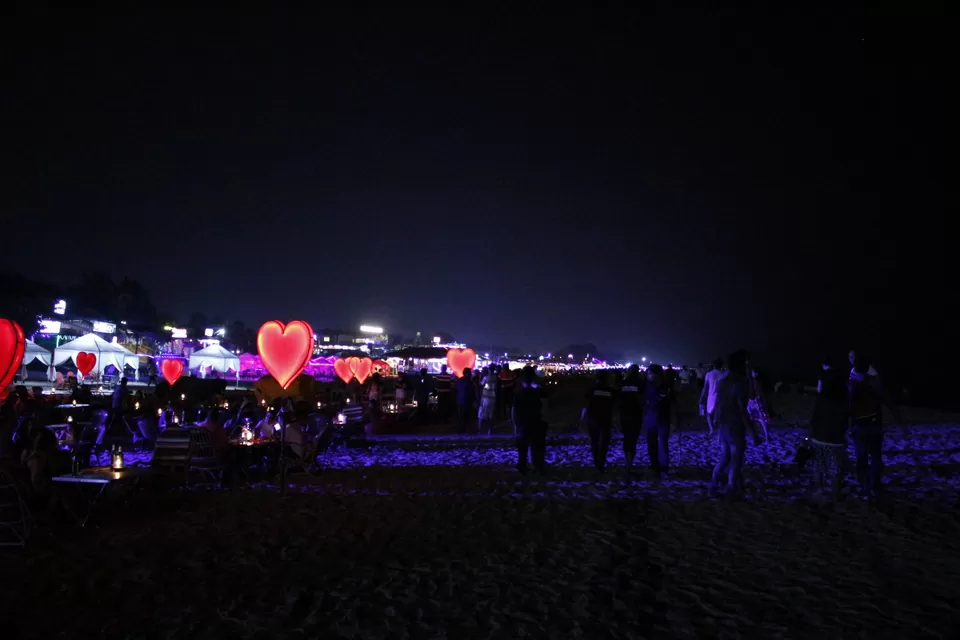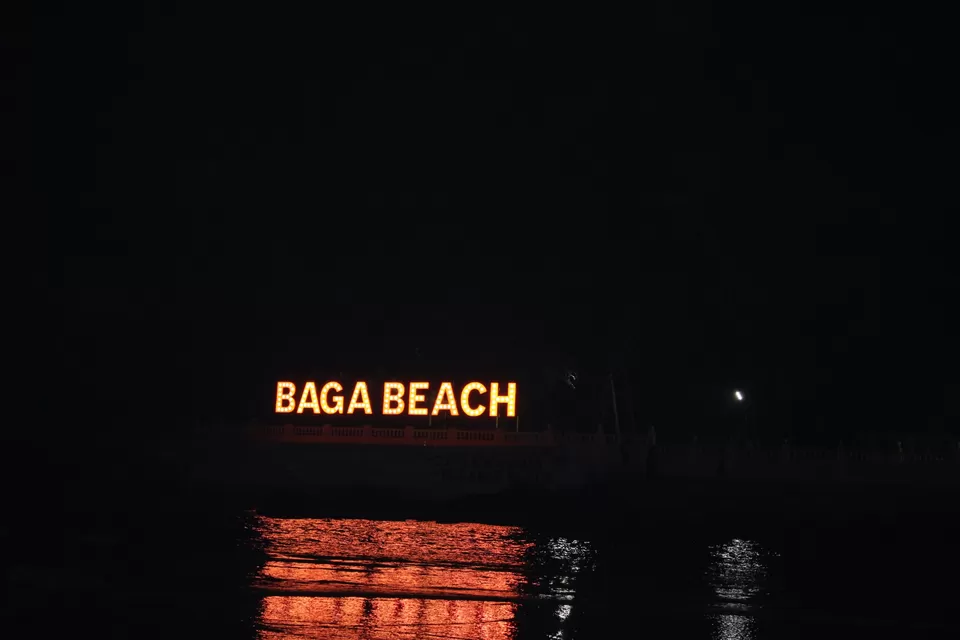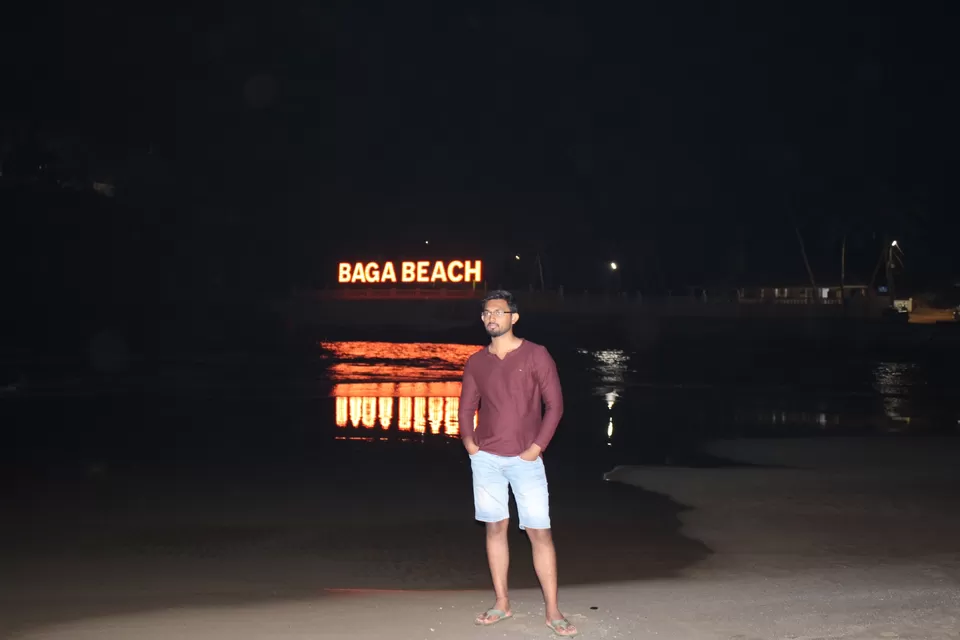 After 9-10 hrs of amazing sleep we started our day with the amazing pool that we had in our oyo home.it was a clean and well maintained pool..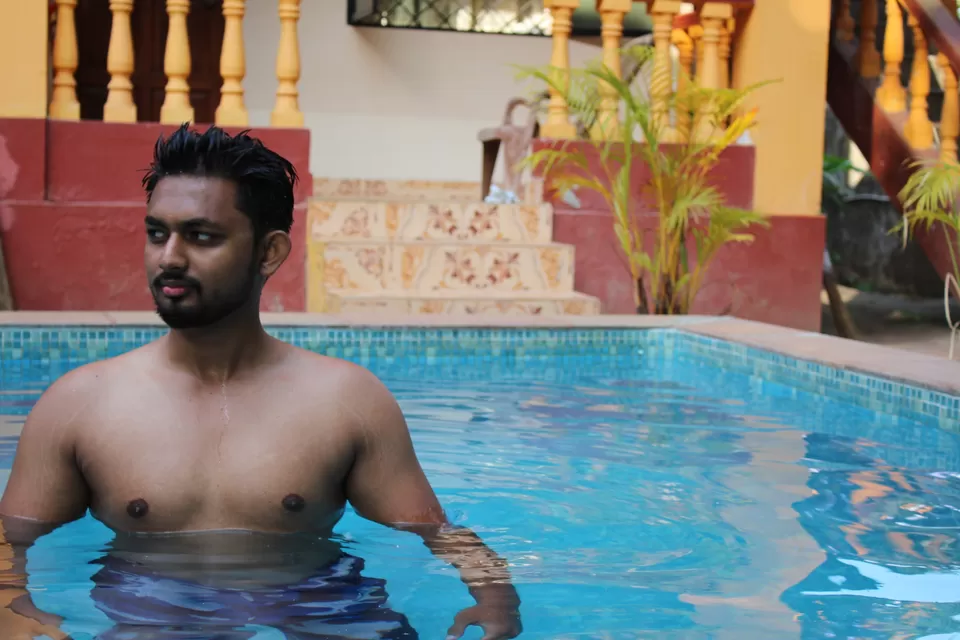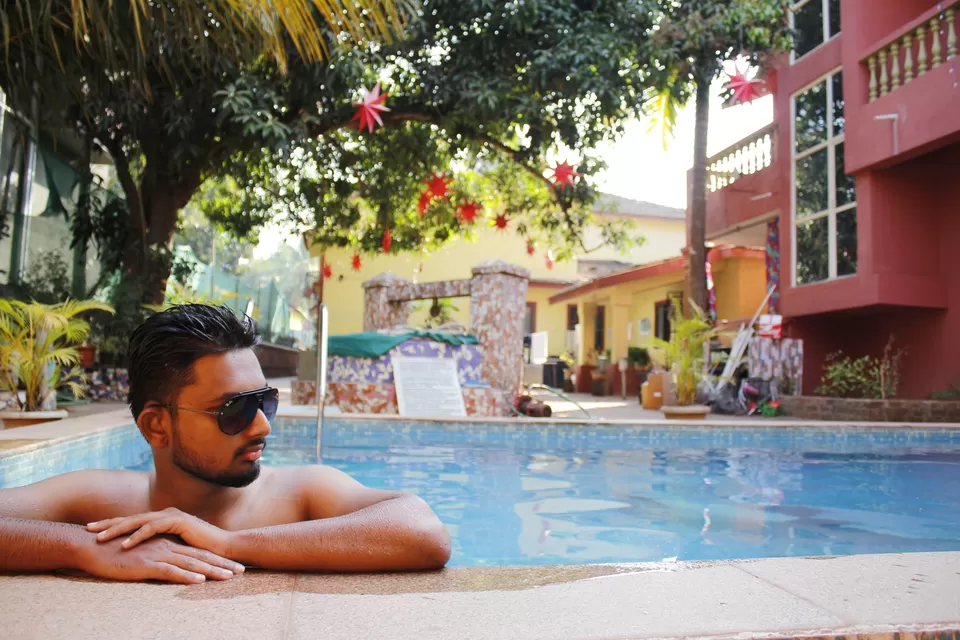 So after having a nice bath,its time to explore some south goa. Our first spot for today is church of immaculate conception,panjim. It was 21km from our place but the roads of goa are so nice that u will never get bore while driving..it was a nice church situated in panjim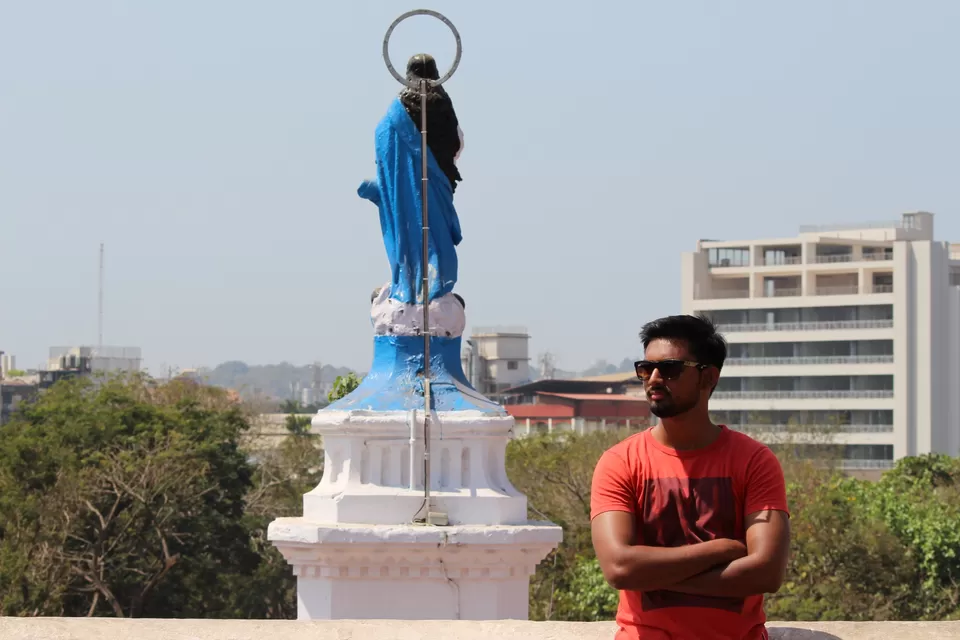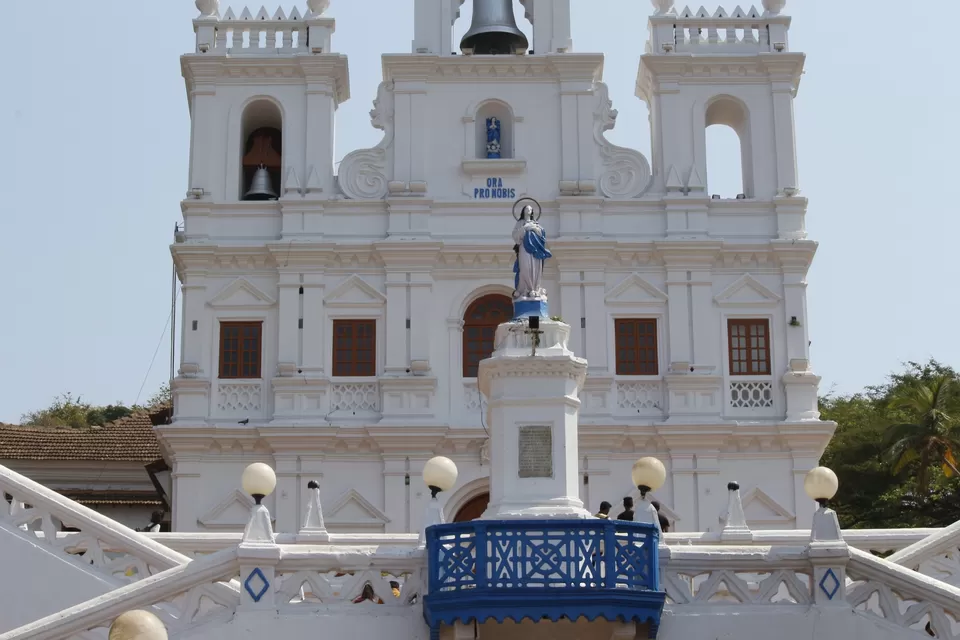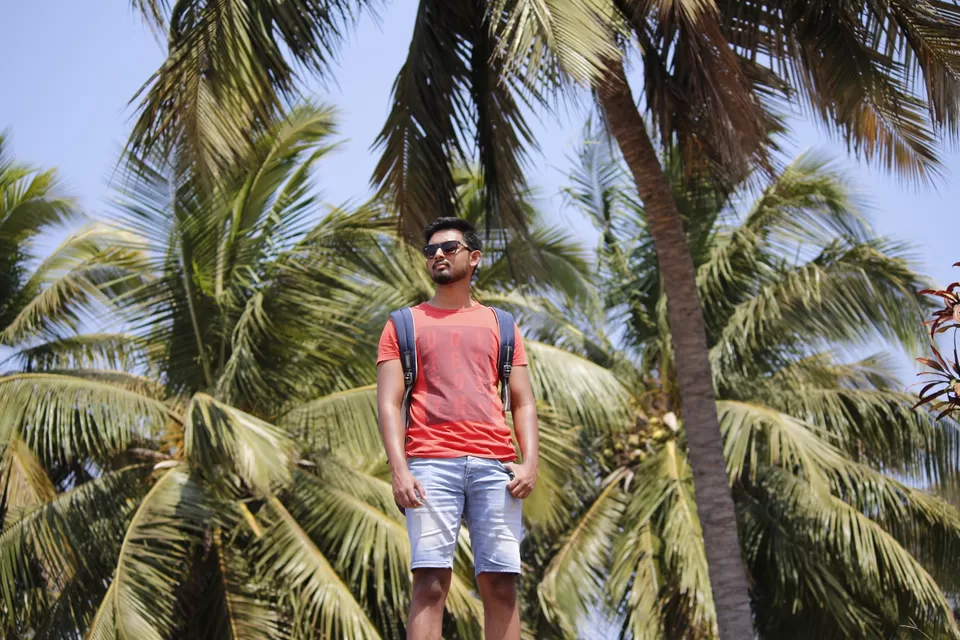 Now its time for lunch,so we reached kamat restaurant in front of that goa, it was a nice restaurant with good vegetarian food..the food was so amazing that we almost got full..later we realised that we shouldn't had eaten so much as we were feeling so sleepy..but we didnt sleep, now our new spot was dona paula..
As we reached there, we saw that it was closed,so we sat there for some time having some deserts in the afternoon..
We now decided to explore old goa, but was driving towards old goa, we saw a chaupati near miramar beach, we stopped, had some pani puri, kala khatta goa and visited miramar beach instead.
The beach was quite nice and crowded, people were enjoying sun bathing there. We decided to watch sunset there..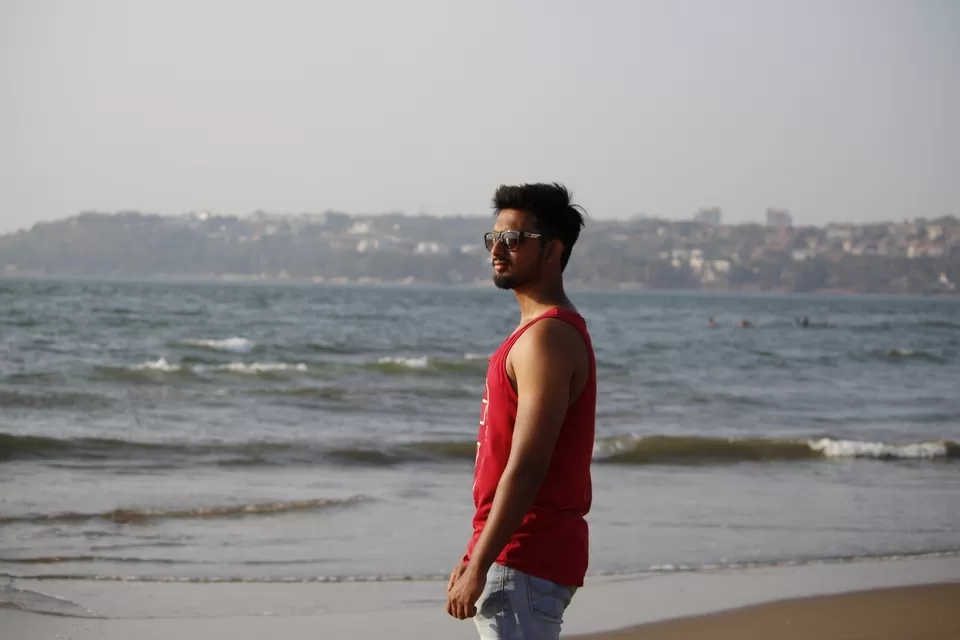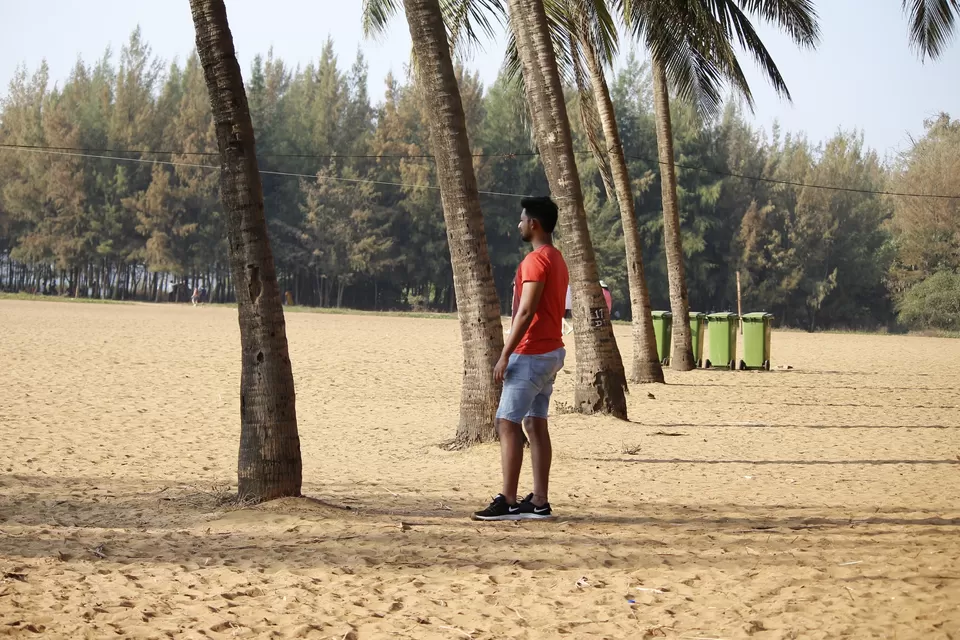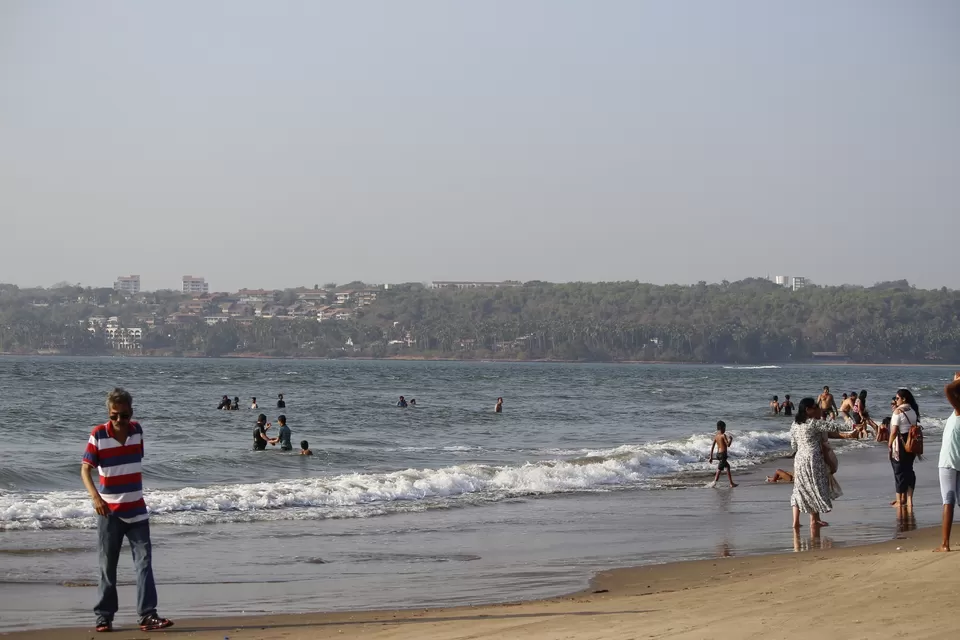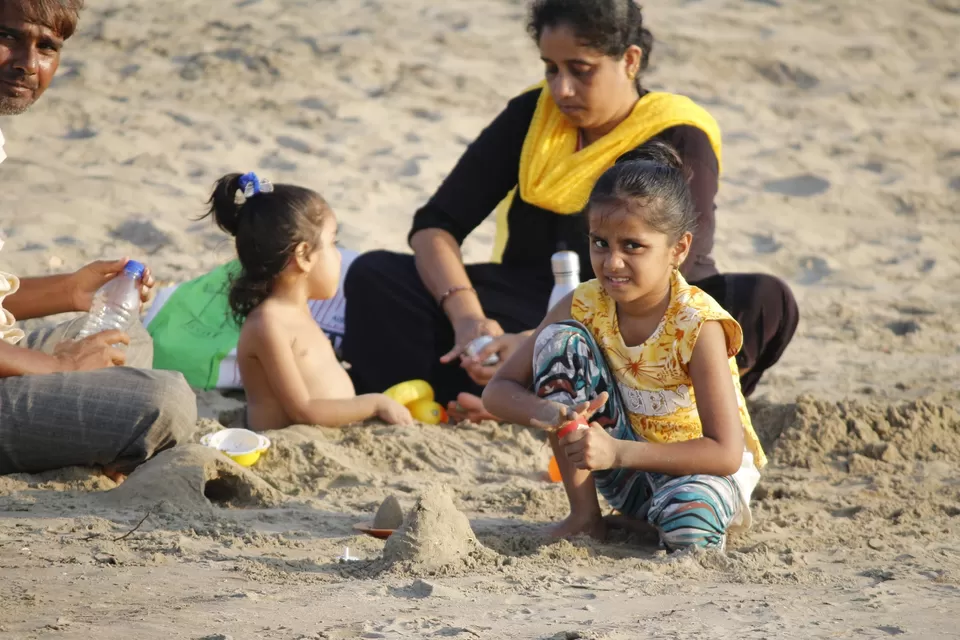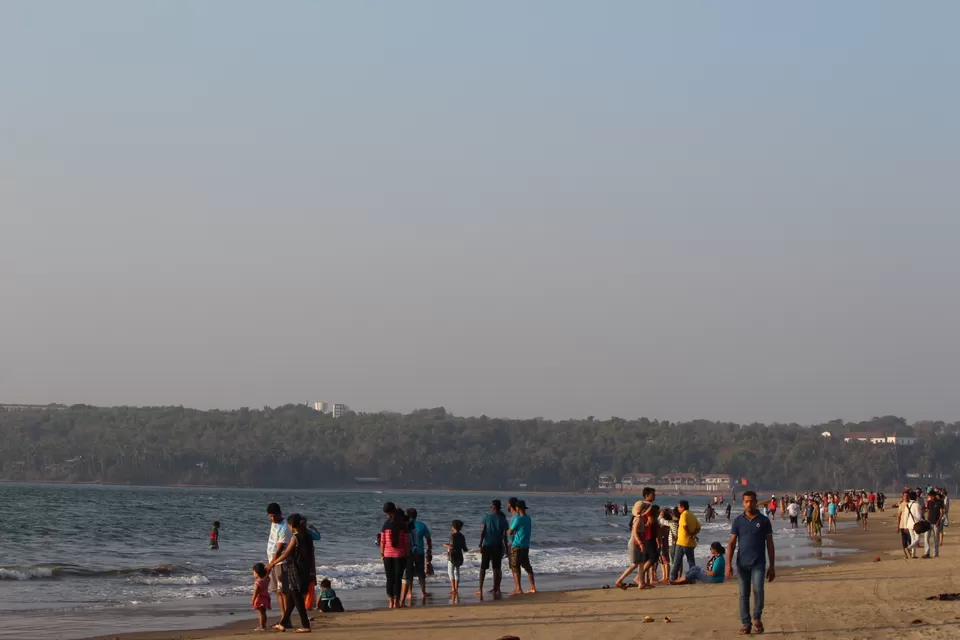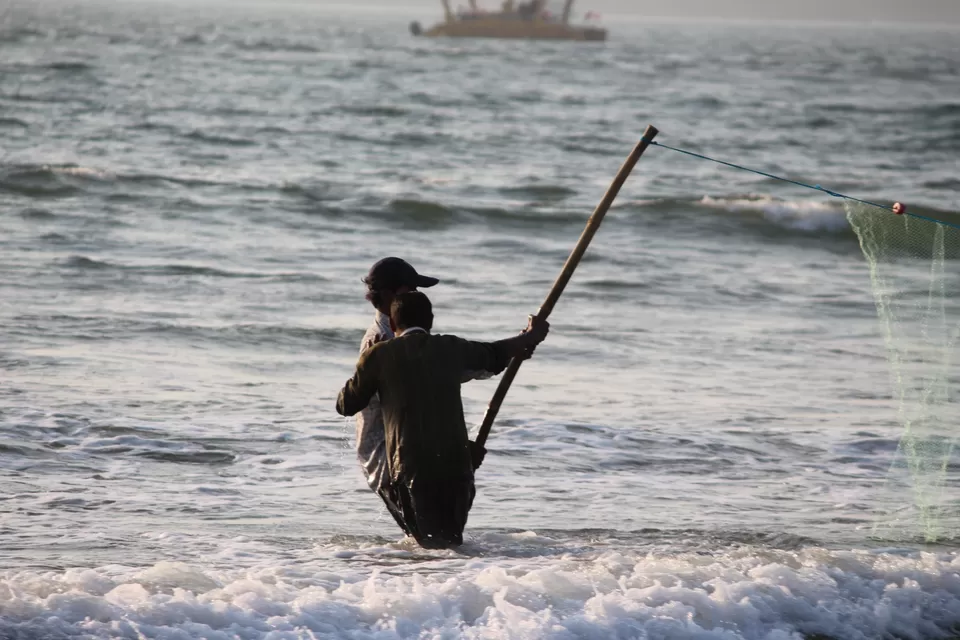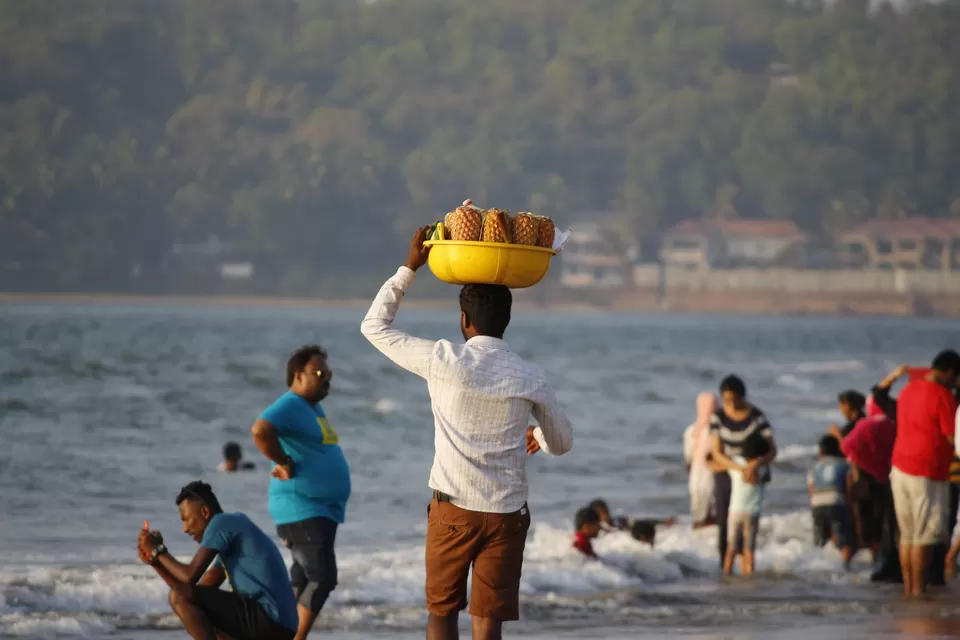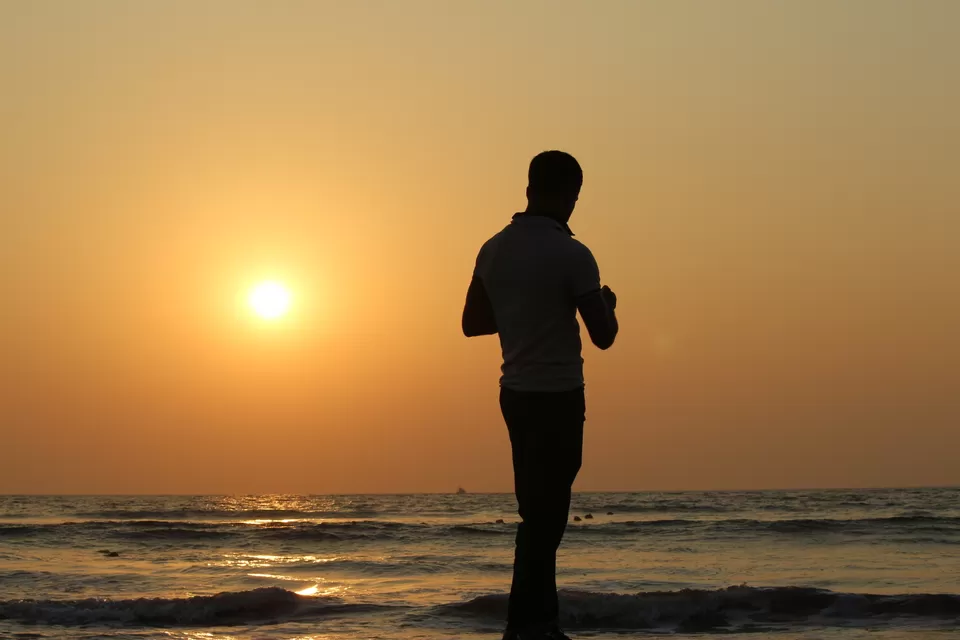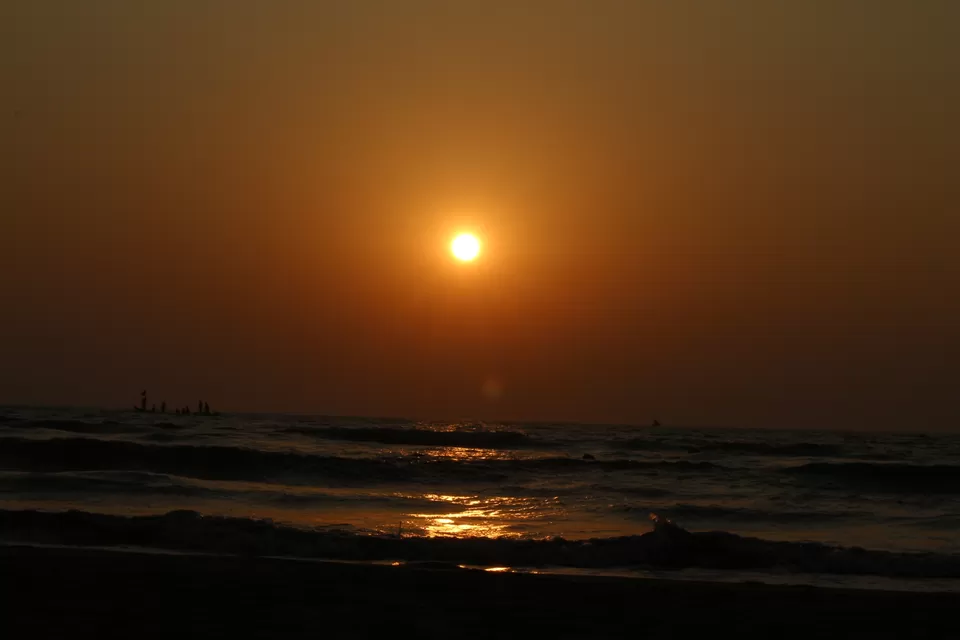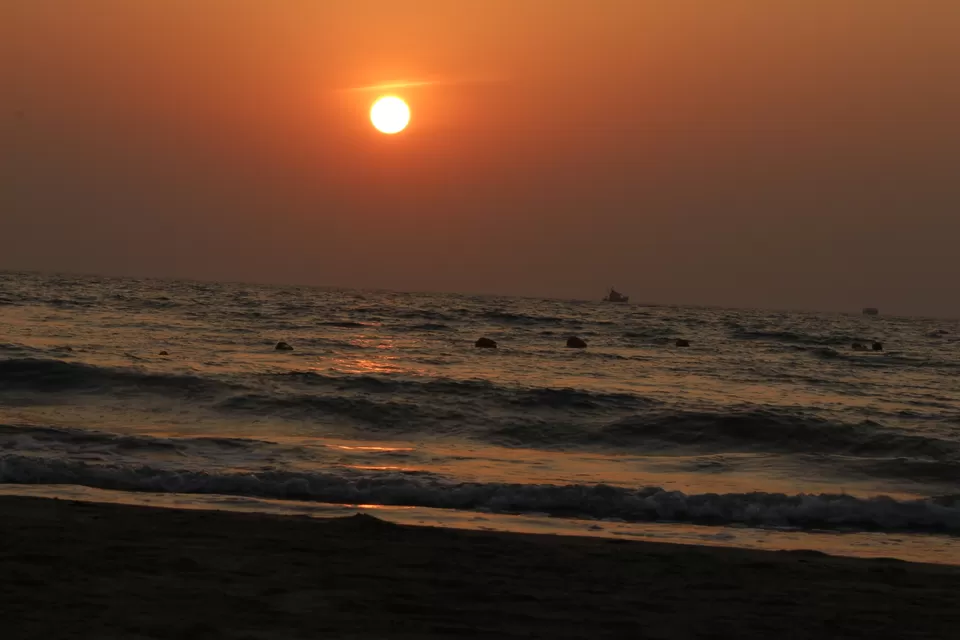 After watching a beautiful sunset, we decided have mandovi cruise ride which was near miramar beach...it was a nice cruise experience..the cruise had its own dj.. they perform some goan traditional dances..it was a one hour ride..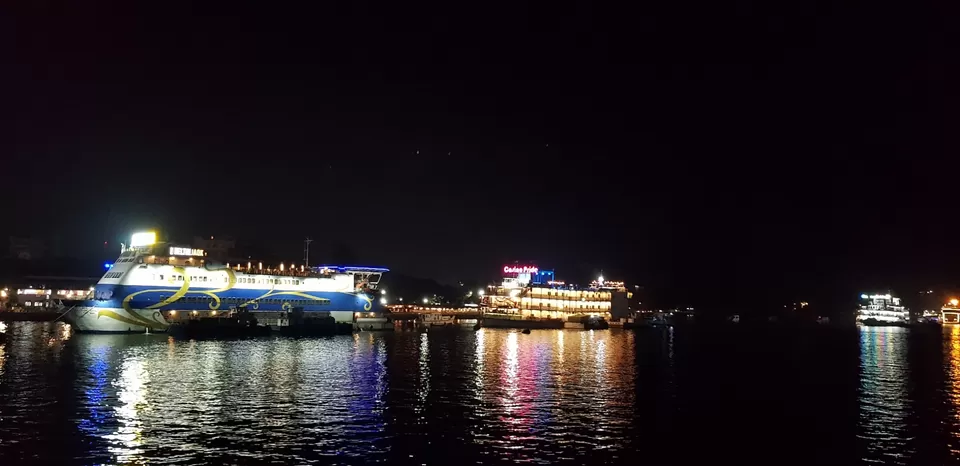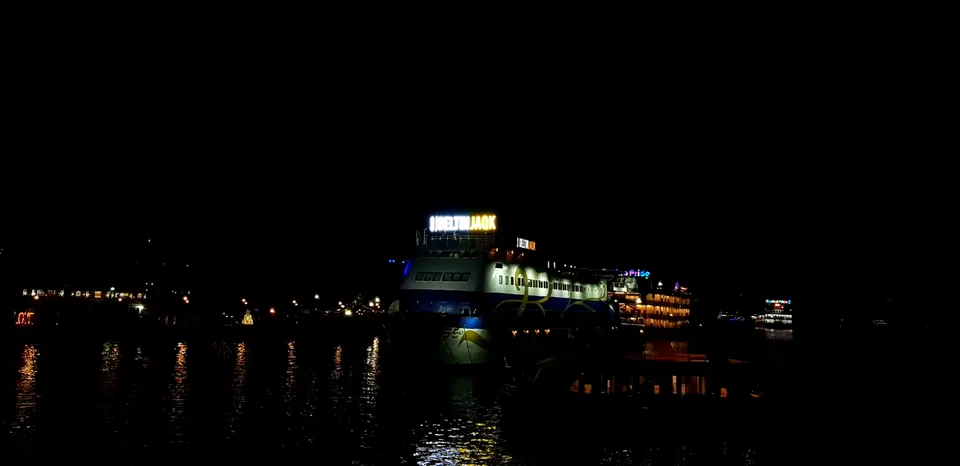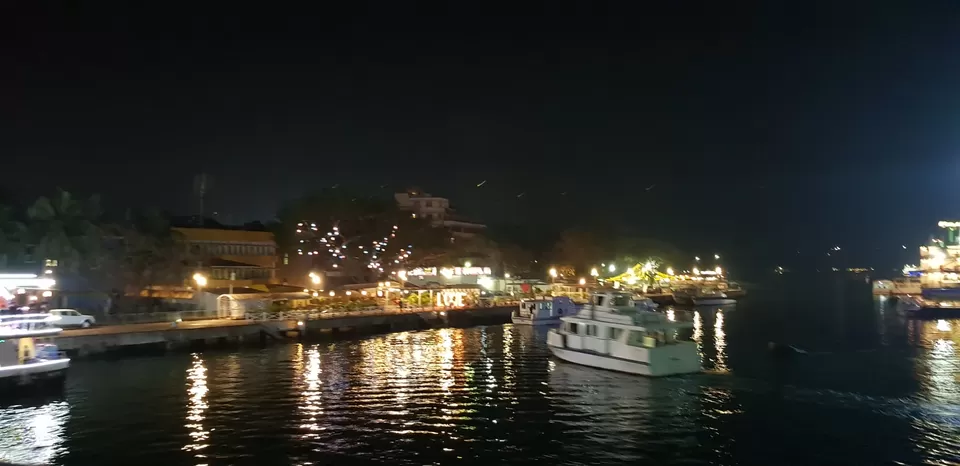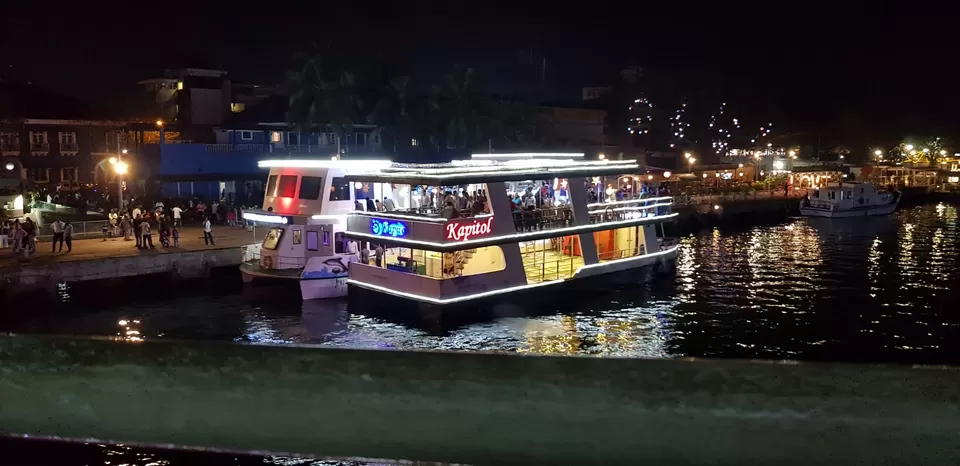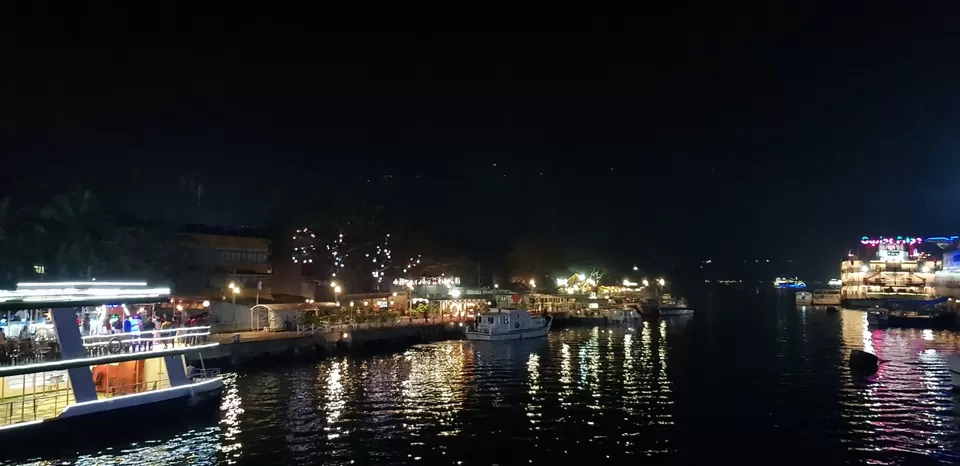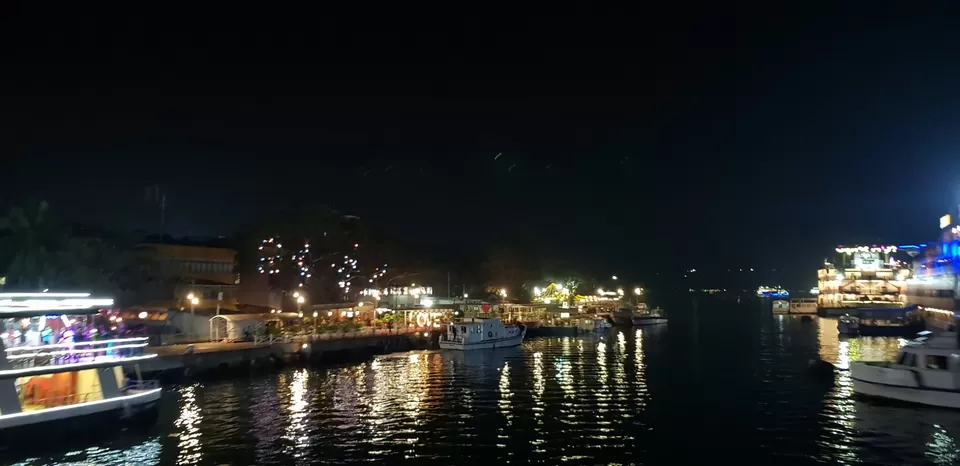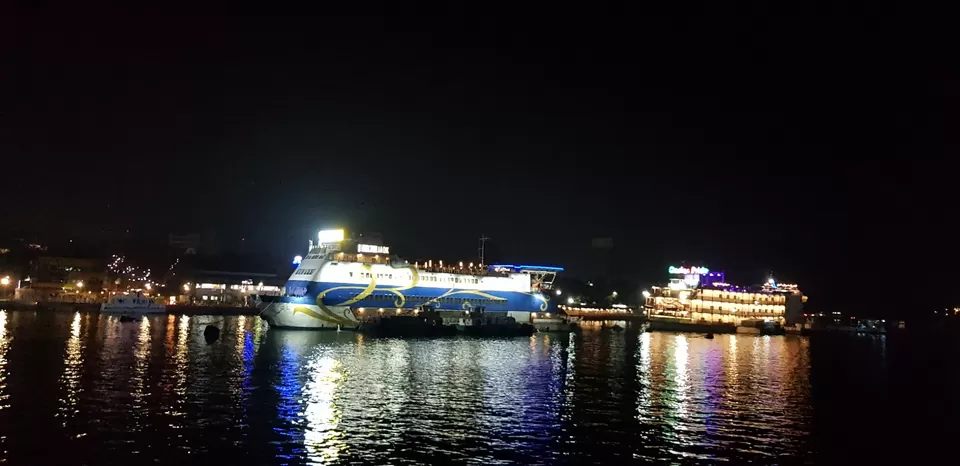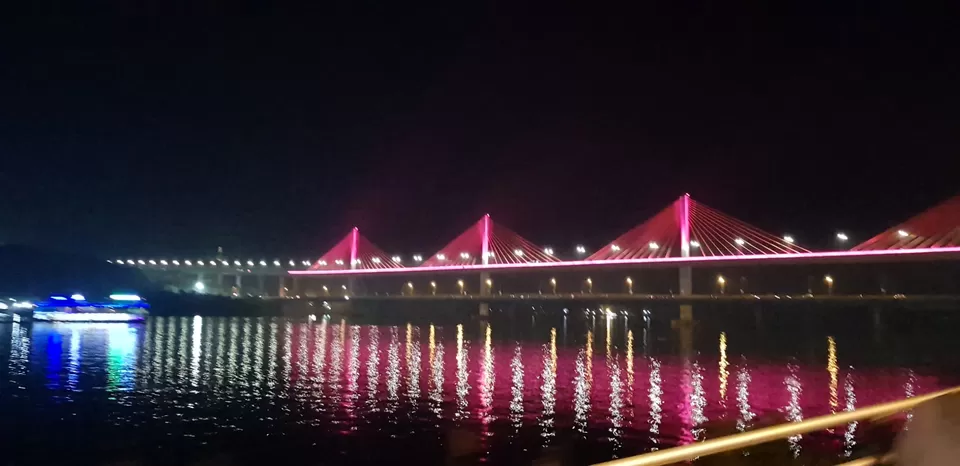 This was all for the day..so now its time for dinner, and the best place was to have dinner was baga beach..we had some awesome seafood there and ended our day 2