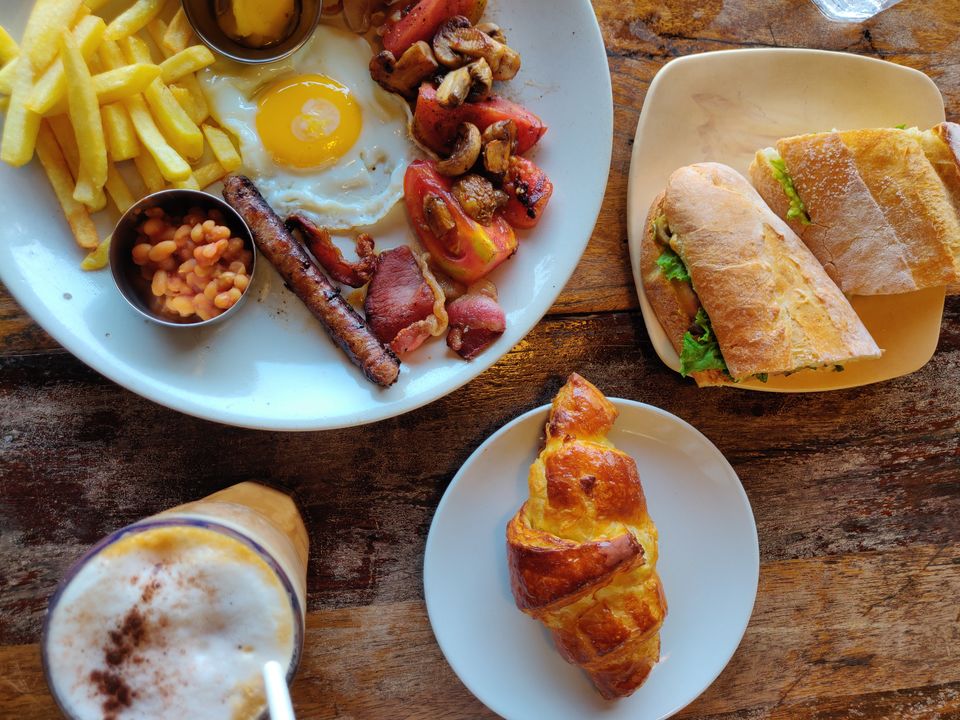 With Goa now open to tourists and the tourist season just around the corner, I am sure many of you have plans to ring in the New Year from the gorgeous beaches of Goa. Goa has plenty options for food, from local to world cuisine, you can find anything. But this list is specifically around restaurants offering amazing food with a great view.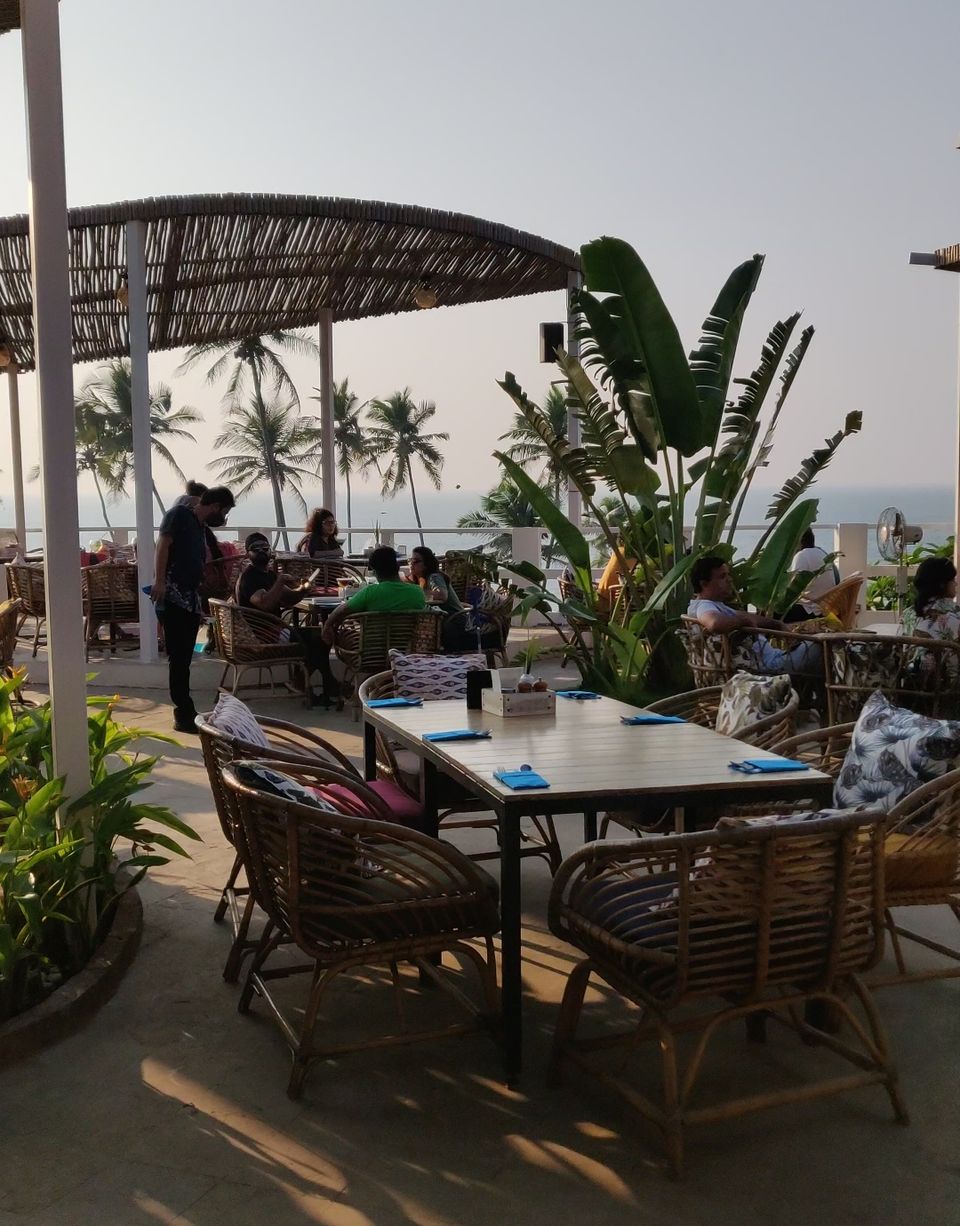 1. Titlie Culinary Bar - Ozran Beach
Titlie is a culinary bar and restaurant that sits beautifully atop a cliff in Small Vagator. Sun-kissed, vibrant and with gorgeous decor, the name suits this place perfectly. This place is perfect to witness a spectacular sunset, with the sun setting right in front of you.
They have a great range of cocktails, one of their specials being 'Majorda Mist', which is an absolute delight. They serve fusion food which is a mix of Indian and international cuisine. This places makes for a great brunch and date night place.
Average Cost for Two - 2000 Rupees
Timing - 1 PM - 12 Midnight
2. Prana Cafe - Anjuna
If you are looking for a quiet place serving some healthy food, this is the place to be. This place has an incredible view of the fields around and often you can spot peacocks. I love the service, vibes and the overall atmosphere here and it makes this place a great place to work from without any disturbance.
I absolutely love their bowl meals, which are hearty and so filling and absolutely delicious. Another star on the menu is their pineapple and basil lemonade. Must Try!
Average cost for two - 1000 Rupees
Timings- 11 AM - 10 PM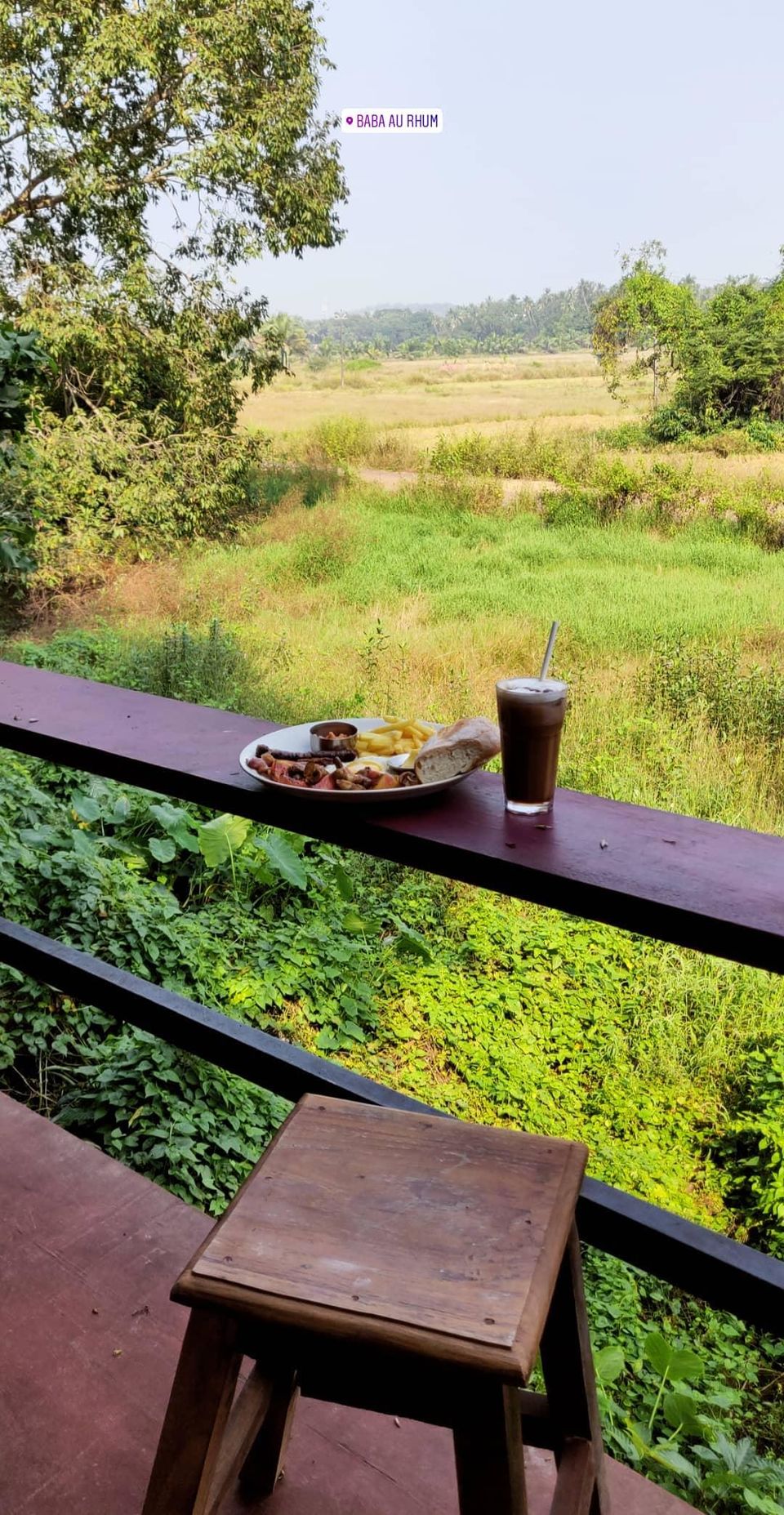 3. Baba Au Rahm - Anjuna
Located on the quiet back-lanes connecting Anjuna and Baga, this is a great place for breakfast. With a wide range of breakfast options ranging from a variety of omelets to baguettes to croissants, this place will definitely make you want to come back for more.
I love how you can look at the fields early in the morning while sipping on your delicious cup of coffee. This place tends to get really crowded, thanks to the amazing food they serve, so make sure you get up on time to get here and do not miss to order their croissant.
Average Cost for two- 1000 rupees
Timing- 9AM - 5PM, 6PM-10:30PM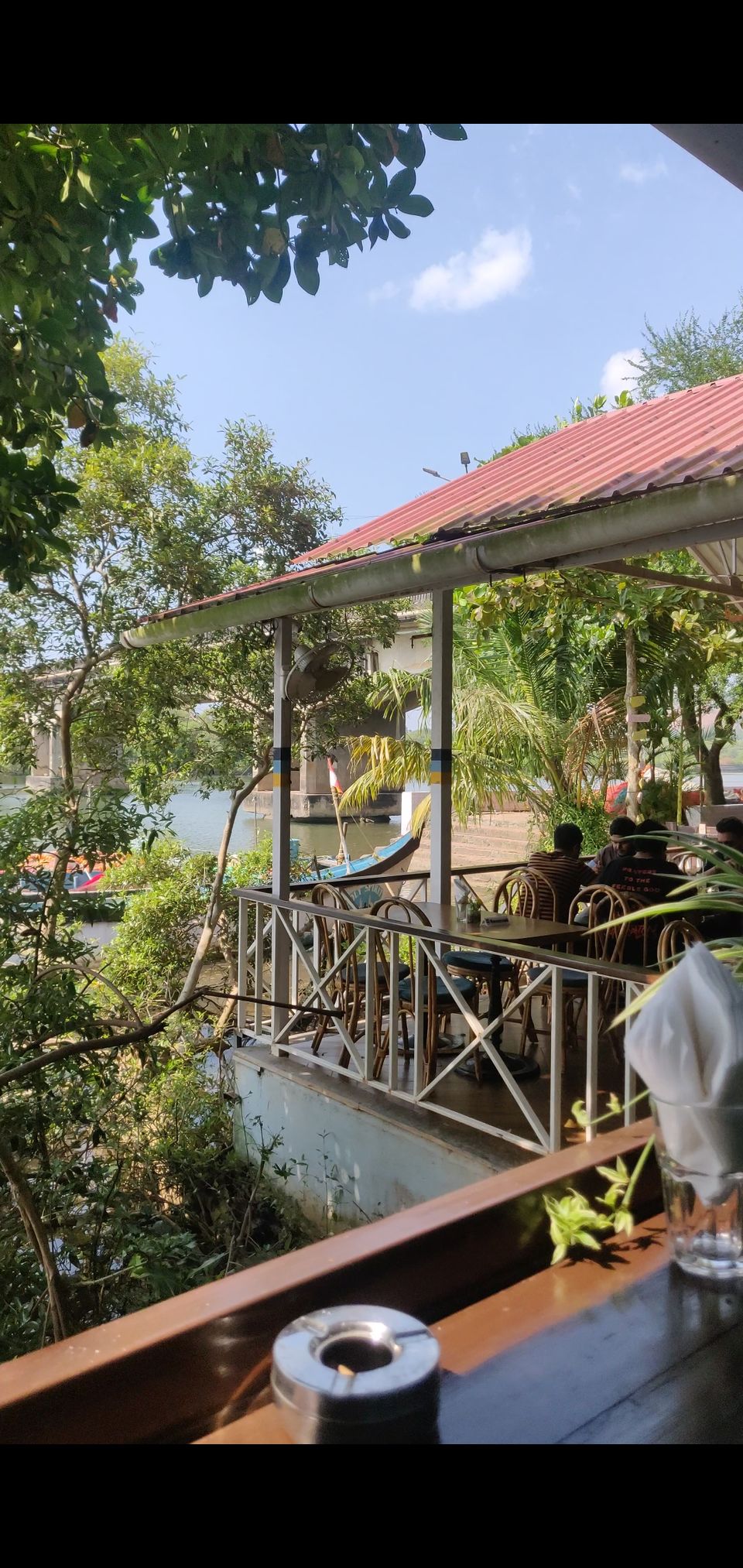 4. The Lazy Goose - Nerul
This one is not a beachfront restaurant nor has a view of the field but this one sits at the bank of the river Nerul, which makes it to this list. Located under a bridge, you don't come to this place just for the amazing crabs that they boast about but also a view of the quiet backwaters adorned with mangroves and an occasional sighting of crocodiles, if you are lucky.
Lazy Goose serves amazing goan cuisine with a twist, with the most famous item on the menu being the mud crabs.
Average cost for two- 2000 Rupees
Timings- 12:30PM - 11PM
5. Eva Cafe - Anjuna
This one tops the list, it is gorgeous, serves lip-smacking food and a great place to see the sunset. Wooden furniture, vintage decor, white walls and charming music transports you to Santorini.
Although it is a vegetarian restaurant, the menu and the food preparation doesn't disappoint. You'll find sandwiches, pasta, juices, crepes, muesli, eggs, salads and much more to choose from. I definitely recommend their shakshouka and the sandwiches.
I can easily spend hours at this place reading, lazing around, basking in the sun. This place can get really crowded with 20-30 minutes wait-time, so make sure you get here early to get a table. It can also get very hot specially around noon, so don't forget to carry your sunnies and sunscreen.
Average cost for two- 1500 Rupees
Timings- 9AM-8PM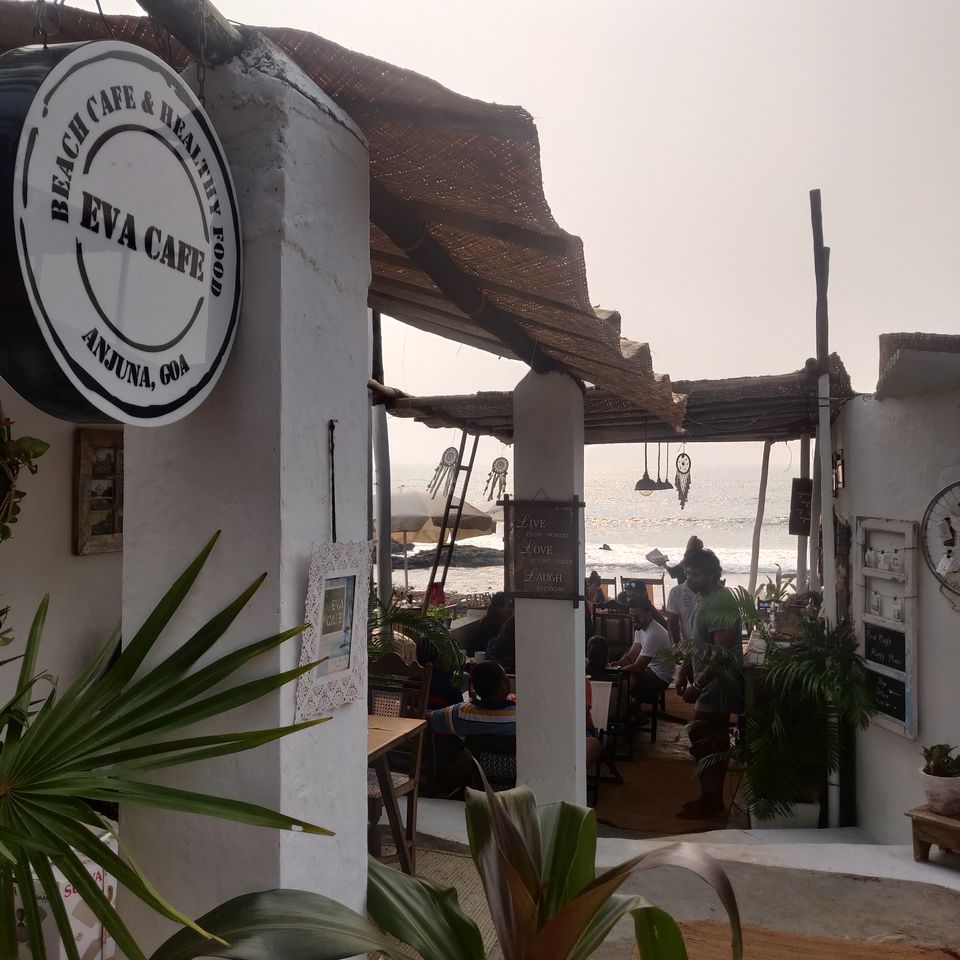 I am sure there are many more places with an incredible view still waiting to be explored, till then bookmark these 5 places for your next visit to Goa. Travel safe!