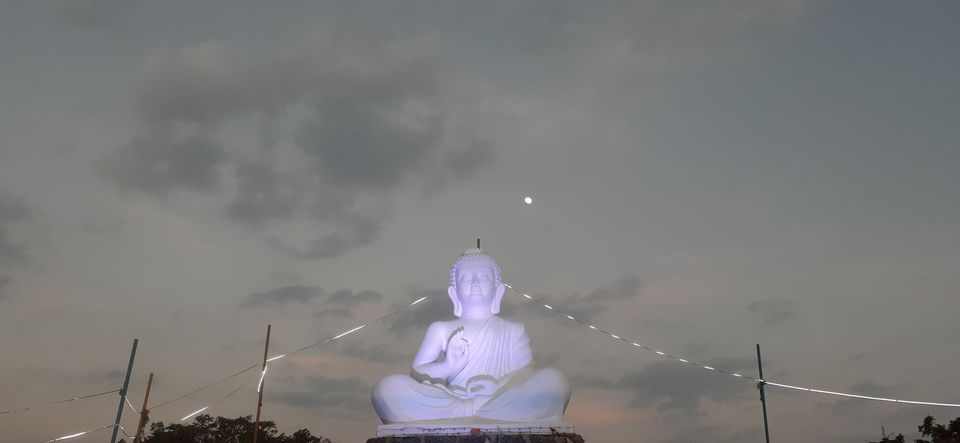 Like exploring new places? If you love bike riding in catchy woods I would recomend you to take a trip to budha statue located centre of Mulem Goa.
Start your Bike journey from Valpoi heading towords mollem.
On the way you will find greenery, forest, silentcurvy roads but dont expect wild animals.
Recommend you to take Bullet or dirt bikes since it involves almost 1km off roading on extreme slopes.
Once you reach at the top you'll see the Peace from inner soul a white statue not big but peaceful.
Visit timing: Try to visit the place between 5:30 to 6:00. At 6:30PM it closes so better reach early if you planning to visit by car.
Public notice: Guys it is a peaceful place not a picnic place so do not litter around. Just take a water bottle and that will be sufficient.