These Airbnb homes are truly unique and charming and the warm hospitality of the hosts only add to make the experience great, so they are perfect for cast-away family vacations where no time will be wasted to strengthen your bond with your loved ones.
By Shikha Pushpan
Villa Solitude, Siolim
The four-bedroom Villa Solitude is a postcard home in the quaint village of Siolim in North Goa. The picturesque property with its blue and white façade, traditional architecture, and breezy verandahs is as inviting as Goa itself. Located close to Goan landmarks such as St Anthony's Church and San Joao Chapel, the villa is best suited for nature-lovers and bird-watchers. Click here to check out this home.

Nearest beaches: Vagator, Morjim, and Ashwem.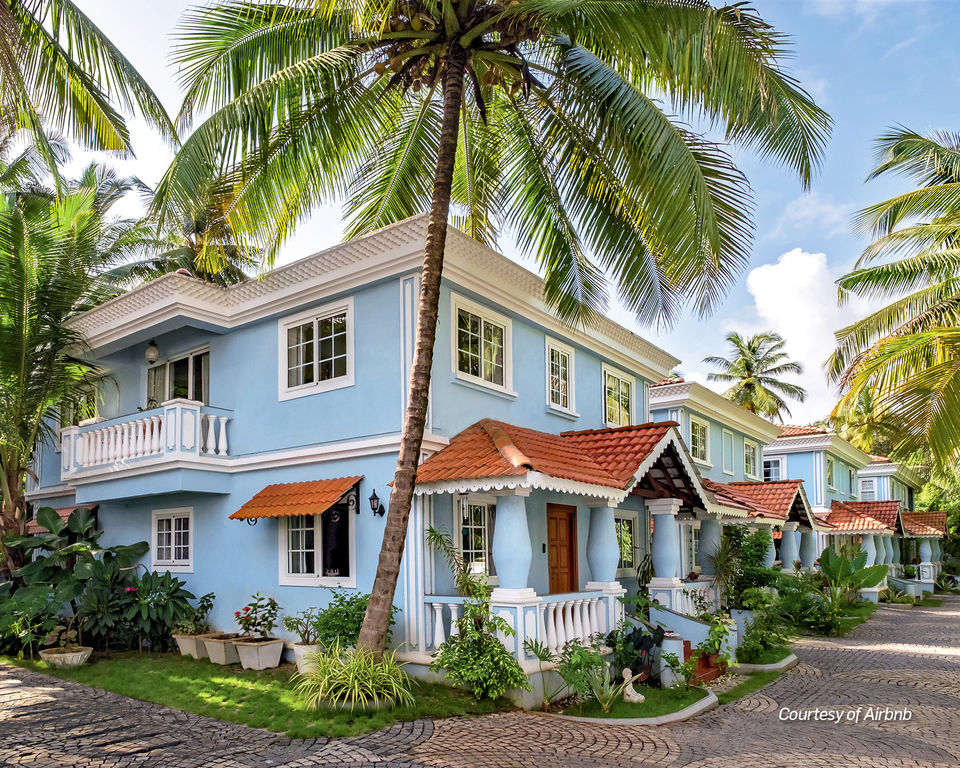 Figueiredo Heritage Inn, Loutolim
Want to get a first-hand account of Goa's Portuguese history? Visit the Figueiredo family in Loutolim or even better, stay at their 400-year-old mansion, Figueiredo Heritage Inn. A portion of the house that's now listed on Airbnb, has been converted into a museum, where the floor tiles were imported from Italy, chandeliers and leather-upholstered chairs came from Portugal, and the scones were made of Belgian crystal. If lucky, you can tour the museum with the current owner, Lourdes Figueiredo de Albuquerque, who was the first and youngest female member of the Portuguese Parliament. Click here to check out this home.
Nearest beaches: Benaulim, Bogmalo, and Cansaulim.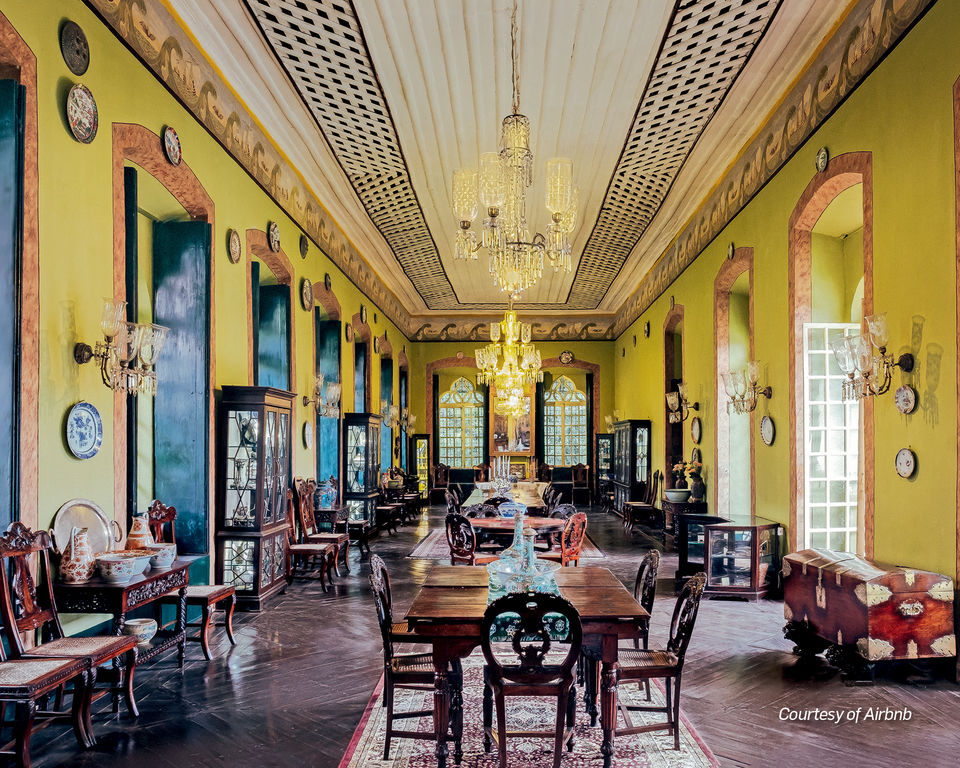 Zoloft, Assagao
Named the 'anti-depressant villa' by its owners, Zoloft is a vibrant, boho-chic space for those looking for a break from the mundane. Created by a team of acclaimed international designers, Zoloft is a colour-coded, four-bedroom villa with a spacious terrace that looks right into the eye of the forest. Make the most of the place by organising barbeque dinners by the pool. Click here to check out this home.
Nearest Beaches: Gudem, Anjuna, and Vagator.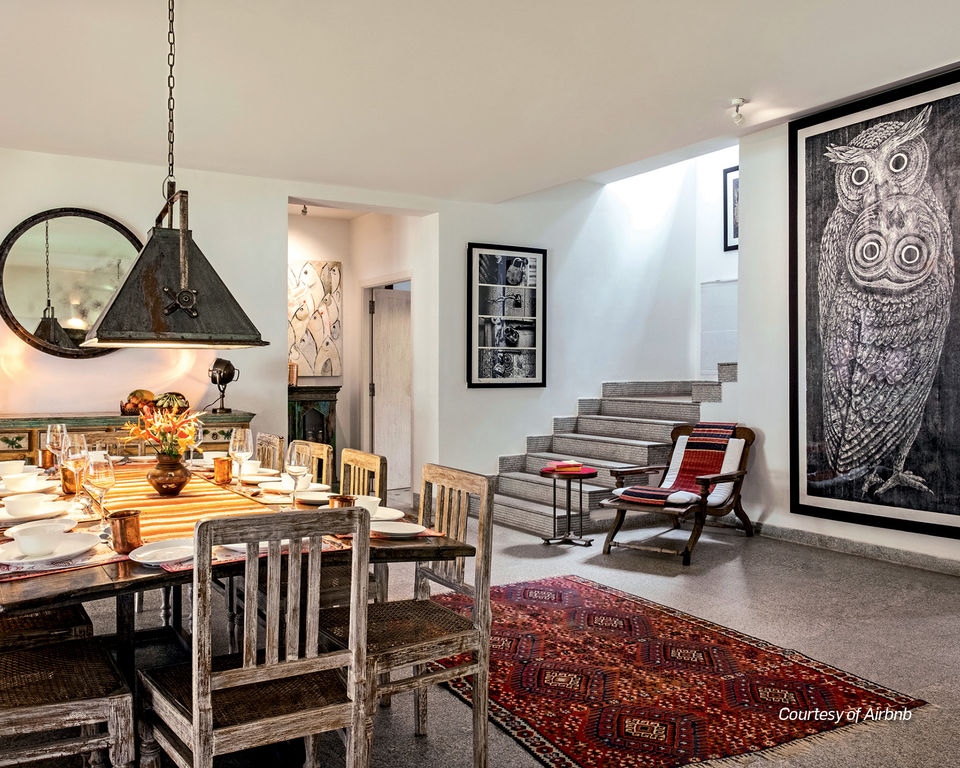 Summertime, Calangute
Owned by Dutch-Indian couple Hans Tuinman and Sucheta Potnis, the three-suite villa is designed to let guests follow the sounds of nature, away from the party circuit. Perched on a hilltop, This Airbnb house is a birdwatcher's paradise and offers magnificent views of the surrounding greenery through its floor-to-ceiling glass doors. You can take the owners' luxury yacht, Solita, for a private cruise through the backwaters. The villa is best for hosting house-parties and cocktail evenings by the pool. Click here to check out this home.
Nearest Beaches: Calangute, Candolim, and Baga.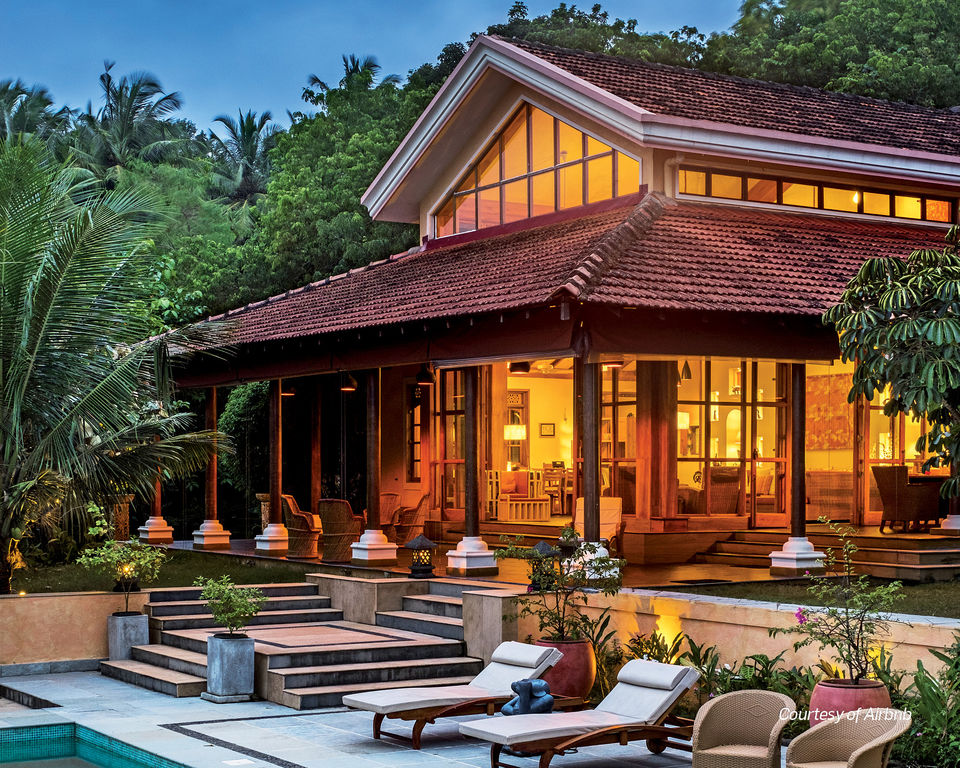 The Villa, Assagao
A 200-year-old Indo-Portuguese mansion and a renovated villa are up for rentals in the charming town of Assagao in North Goa. Owned by British retail designer Mark Bell, the villas are exclusive to a group or family and come with an open courtyard, in-house European chef, a jungle garden, and a spa. With one-and-a-half acres of manicured gardens, it is a perfect destination for big celebrations. However, the highlight of the property is its guest chef, Gregory Bazire, who has collaborated with several Michelin-star restaurants. Click here to check out this home.
Nearest Beaches: Anjuna, Vagator, and Sinquerim.
Goa is the quintessential holiday that each one of us want to take at least once in our lifetime. In our exclusive Airbnb Guide, we take a tour beyond the balmy beaches and vibrant nightlife. We take you to the Goa that the Goans love—the backwaters, Fado, ross omelette, Azulejo, street art, urak, and much more. Choose from a mansion which housed one of the most influential families of Goa or a boutique villa with a private walkway to the nearest beach—Airbnb brings you a home away from home. Sail the ocean, live in a village you had never heard of, take lunch with a local and listen to stories of the Portuguese Raj, walk through caves to reach a milky white waterfall, study gothic architecture of centuries-old buildings, and learn how to prepare sorpotel.
For more Airbnbs in Goa, download their latest booklet.
Check out the Airbnb Booklet here