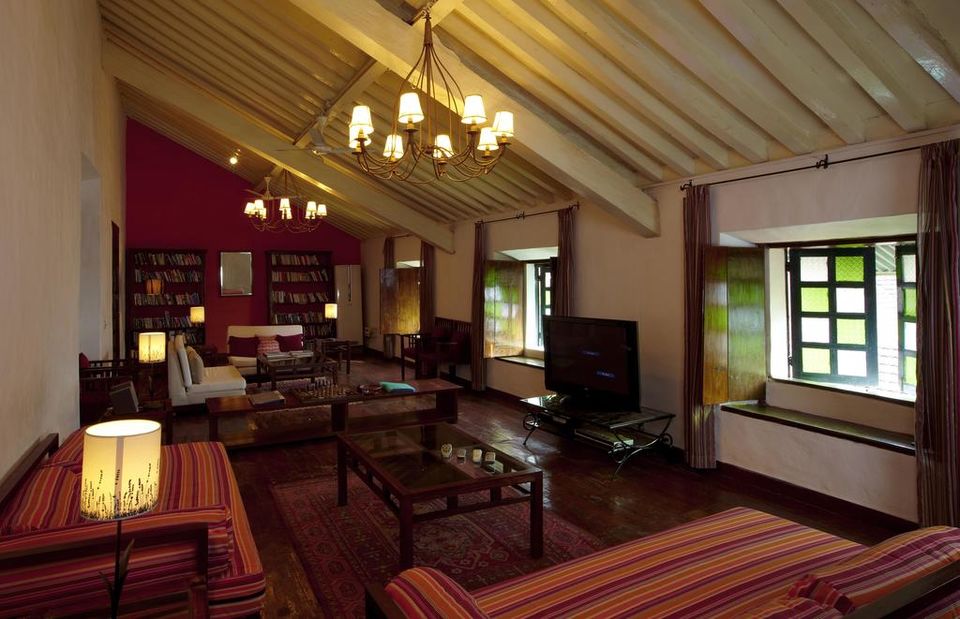 Now that the new year is just around the corner, many of us are gearing up to head to the uncontested party capital of India – glorious Goa! It is no secret that Goa hosts some of the most vibrant parties in the country, but there's a more tranquil and serene side to this emerald green union territory that's yet to be explored. So grab your loved ones and head to Goa to reflect and celebrate the end of another year and the beginning of a new one!
Ideal for
This spacious period house has something for everyone! From lovers to large groups, it caters to everyone. While it can easily accommodate large groups of friends and families, it also has private rooms for couples looking for a quiet romantic holiday.
About the property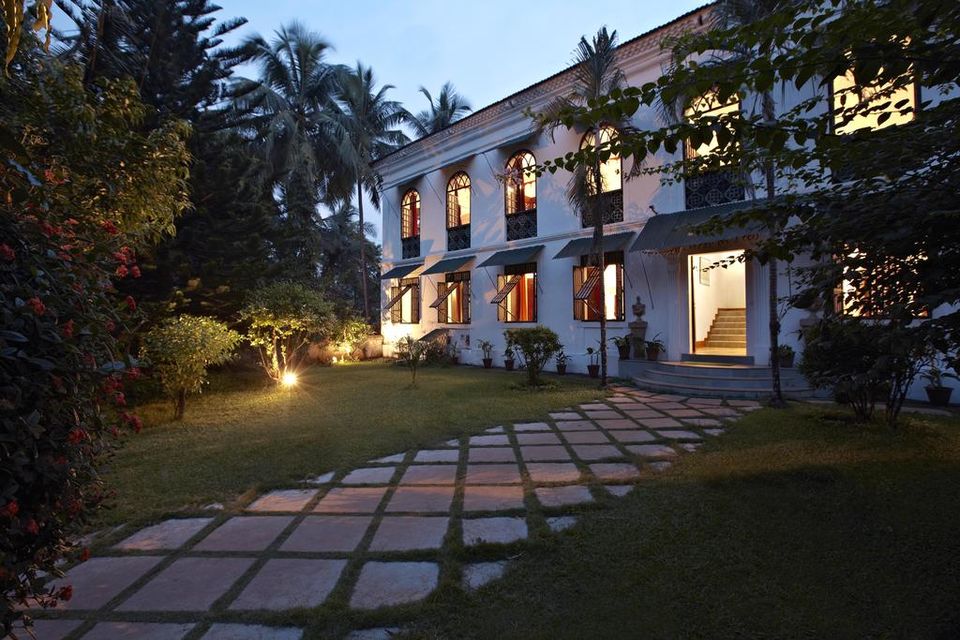 The Siolim House is a popular heritage hotel which is more home, less hotel. It is one of Goa's oldest manors that dates back to the early times of its Portuguese occupation and exudes an irresistible old-world charm. And it is just what you need if you've planned a laid-back holiday for New Years with friends and family. Beaches such as Ashwem, Morjim and Mandrem are a stone's throw away from the boutique hotel, which is located in a tiny village in north Goa.
This unbelievably well-maintained hotel was built in 1675 and is 350 years old! The building, which was refurbished to accommodate modern facilities, exhibits gorgeous Portuguese architectural influences. Currently, it offers seven luxury suites for guests. Being one of Goa's most iconic Portuguese-style bungalows, it is definitely worth a visit!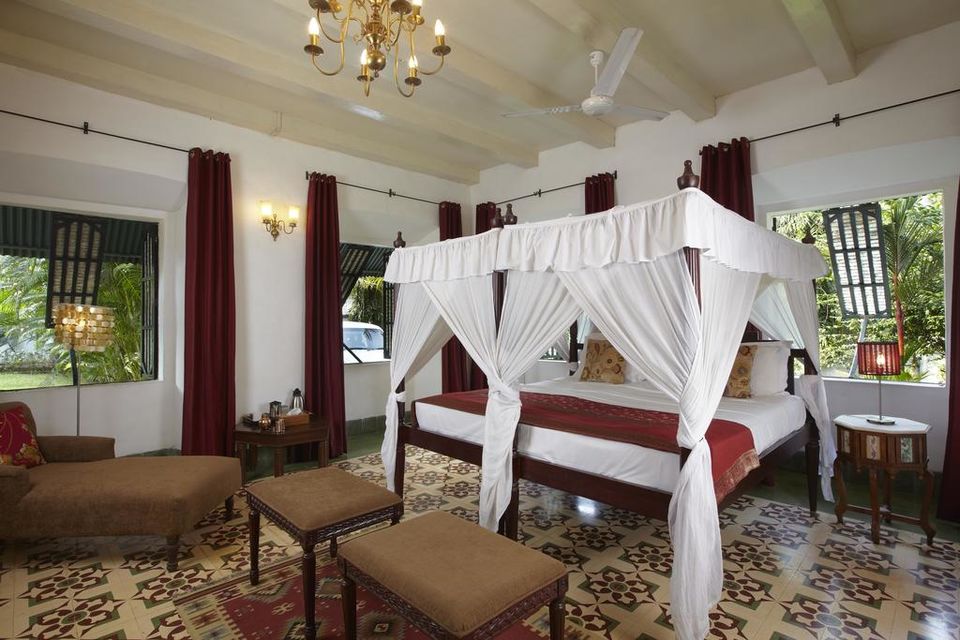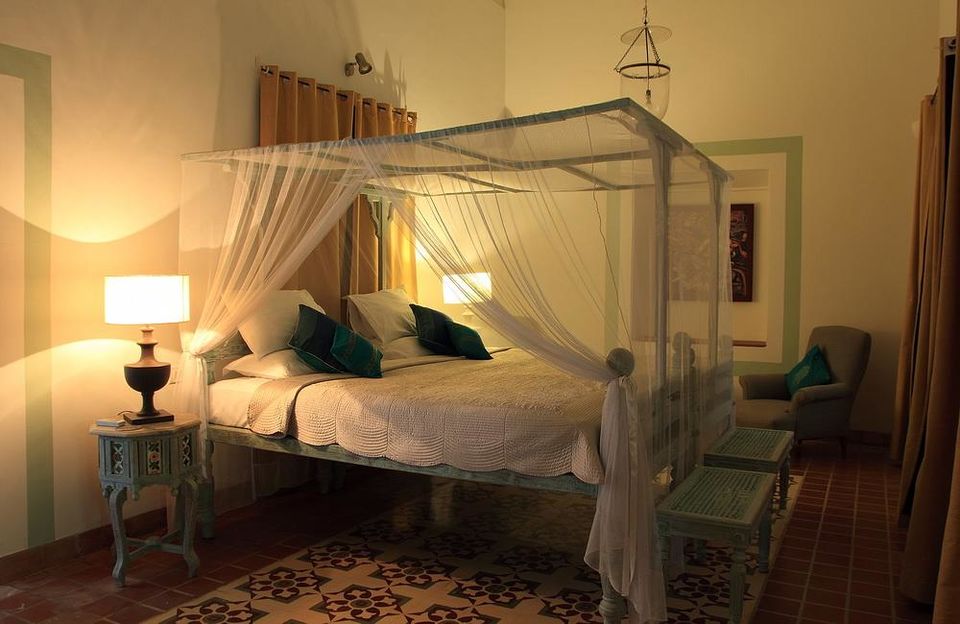 At the Siolim House you can choose from Superior Suites, Standard Suites and Little Siolim. Superior Suites include the rooms Macau, Macassar (the largest romantic suites on the first floor) and Malabar (two bedrooms). Additionally, there is a Garden Suite, which offers a bedroom and living room, and sits in a secluded spot within the property. It even has its very own private sit-out. This arrangement is perfect for couples looking for a quiet time along with some privacy. All the Superior Suites have four-poster beds and are air-conditioned, although the high ceilings and thick walls do a pretty efficient job of keeping the heat out.
The Standard Rooms sit around the courtyard and come with four-poster beds as well. They are adorned with antique furniture and the bathrooms are tastefully decorated with terracotta tiles. These rooms are named after the 18th century Portuguese trading ports of Timor, Bahia, Surat, Cambay and Bahia.
The third type of room is known as 'Little Siolim' and is a separate villa with three bedrooms. You can take it on rent if you're travelling in a big group. This is not in the premises of the main hotel and a 10-15 minute walk away from the Siolim House.
Food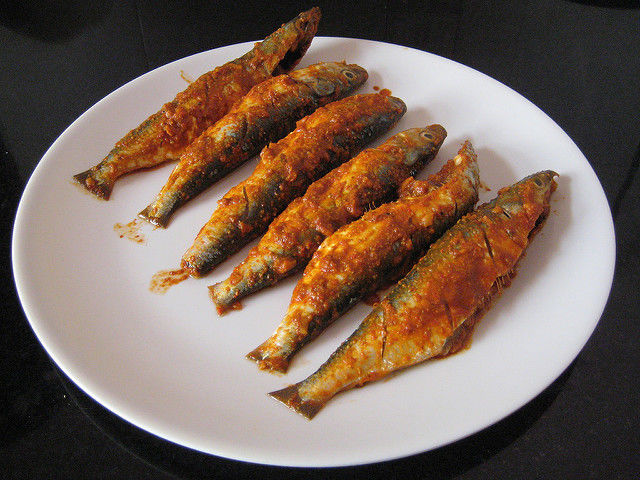 The coolest part about this hotel is you can enjoy delicious home-cooked meals at affordable rates here. All you need to do is make a request and let them know what you'd like to eat in advance, and they'll whip up a hearty meal for you! There is an open-air restaurant which offers a wonderful view of the lush green surroundings and serves Indian and continental dishes. However, more popular are the Goan specialties that you should not miss for the world! You can try from a variety of authentic Goan dishes (mainly seafood), dominated for centuries by fish, coconut and spices. For an explosion of flavours in your mouth, make sure to try balchão (curry made with prawns), sorpotel (a wonderfully spicy yet tangy meat curry) and vindaloo (meat preparation made with cayenne, paprika and vinegar).
Cost
The starting rate for a room is around ₹8,630 (for two). This includes breakfast.
Best time to go
The unrivalled party capital of India is pleasantly cool and comfortable with little humidity from mid-November to mid-February. Since this is the perfect season to lounge by the beaches and get around, most tourists flock to Goa around this time of the year.
What to do here and around the property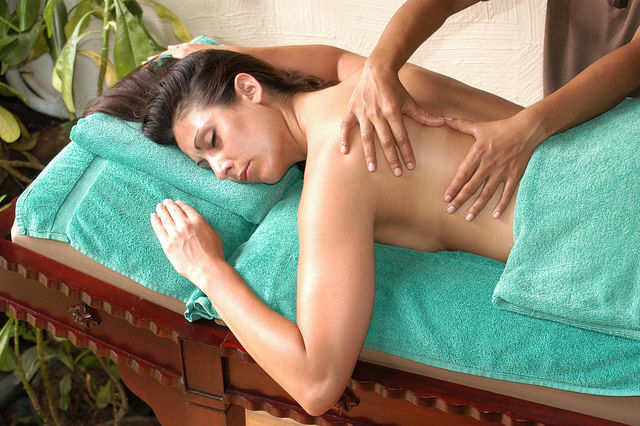 Relax, rejuvenate and reset at the 'modern ashram'
Keeping in mind the relaxed and calming aura of this home away from home, the resort offers amazing Ayurvedic treatments – the perfect way to de-stress! These therapeutic sessions are focused at nurturing life and healing oneself for a happy fulfilling future. What's more, they have a spa area where therapists and doctors can diagnose and prescribe treatments during your entire stay here. There's also an option to stay in a 'modern ashram' which allows you to incorporate into your life elements of healthy living, so you emerge absolutely rejuvenated.
Soak in the sun, sand and sea turtles at Goan beaches
The 3km long Morjim Beach, which is a 15-minute walk away, is the closest beach to Siolim House. This, along with other north Goan beaches such as Anjuna, Ashwem, Calangute and Vagator, which are all within close proximity of the resort, are world famous for their turtle-nesting sites. They are especially popular for Olive Ridley Sea Turtles. So do keep your eyes open for the cute bald heads that carry their entire home on their back! Beaches such as Ashwem and Morjim are also less discovered and touristy, so it's perfect if you want to escape the maddening crowds, explore the serene surroundings on your own or with family and friends and soak in the harmony of nature. If you're lucky, you might spot dolphins swimming in the deep sea or diving for seagulls. Make sure you look out for water birds such as kingfishers and kites here!
Shopping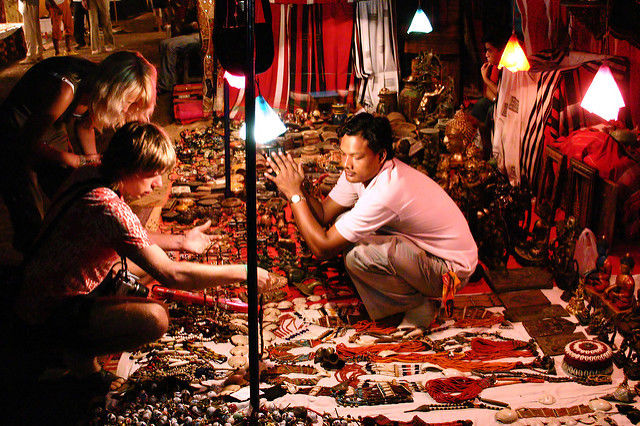 Shop till you drop and then shop some more at Morjim beach
Morjim Beach offers a lot in terms of shopping. Since it is mostly frequented by Russian tourists, you can find a lot of Russian souvenirs in the thrift shops. You can also find colourful flowy maxi and summer dresses and sheer fabrics, perfect for balmy Goa. Also available are shoes and jewellery – bangles, earrings and other trinkets made of seashells.
The Chapora Fort is the perfect spot to unwind with a beer
The Chapora Fort is a must-visit, not just for the beauty of its location but for the parties organised in and around it! You mainly get to know about these vibrant parties through word of mouth. From the fort you get an amazing view of the Chapora river. Surrounded by palm trees, this lush picturesque place is the ideal spot to chill with a beer and hear the waves crash against rocks made smooth by the sea and the passage of time.
Getting there
The nearest metro city to Goa is Mumbai, which is around 584km away.
By air: There are direct flights from Mumbai's Chhatrapati Shivaji International Airport to Goa International Airport, also known as Dabolim Airport. The flight duration is around 1 hour and the starting cost is ₹2,500 (approximately). You can book a private cab from Dabolim Airport to the resort.
By train: One of the most convenient ways to travel from Mumbai to Goa is by train, and it offers spectacular scenic views. Roughly 41 trains cover this distance. Trains for Goa depart from several stations in Mumbai such as Chhatrapati Shivaji Maharaj Terminus, Dadar and Panvel Junction and reach Madgaon in about 10 hours.
By road: Cover a distance of 590km by driving from Mumbai to Pune on the Mumbai-Pune Expressway. Travel from Pune to Satara and from there to Kolhapur. Then take the NH4 from Kolhapur to Belgaum and finally to Goa. The total distance should take you around 11 hours 30 minutes to cover.
All pictures of the Siolim House have been sourced from Booking.com.
Have you recently been to any super relaxing resorts that are worth a share? If yes, don't forget to let the Tripoto Community know!