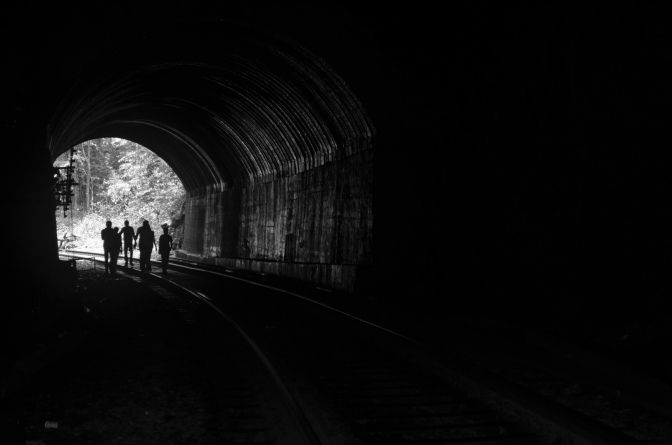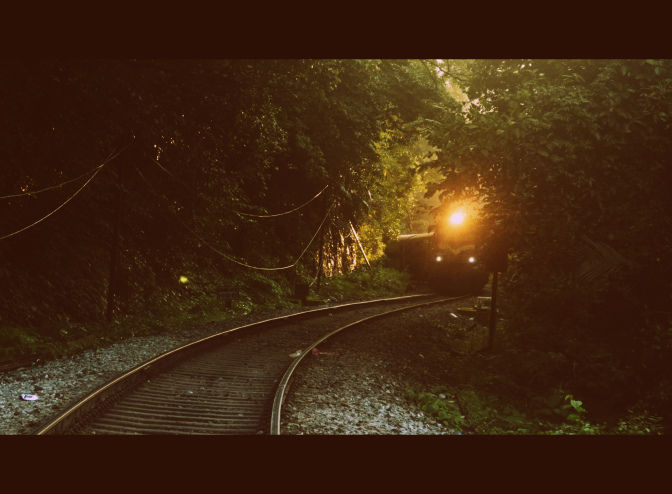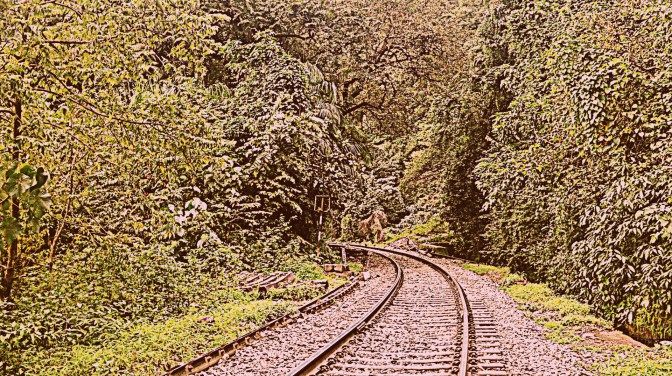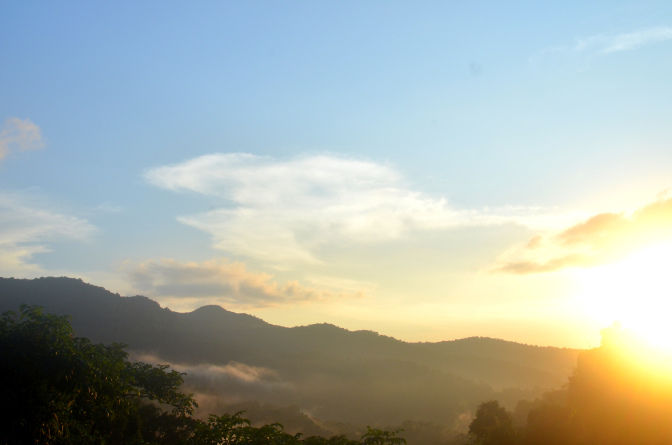 After a long wait, I got to enjoy a trip to Dudhsagar Waterfalls, Goa. After watching it from close quarters only I understood the persona, the soul and the landscapes the place offers.
The falls can be reached from Castle Rock Railway station or if you are lucky you can even get down at Dudhsagar Railway Station. Direct trains ply from Goa. From Bangalore/Mysore, you need to come to Castle Rock via Hubli. There's another route which is closed in monsoon(when we went) and it's through Londa Junction (Visit my friends blog for same).
Trekking through a railroad was always part of the plan and you can choose even how much you want to trek on foot. We got down directly at Dudhsagar Railway Station and there it was. Water thundering down in white as if milk is flowing turning into a stream with unending supply. The place will be crowded specially on weekends as it is a very popular place after the movie "Chennai Express". We knew that and immediately started to set our camps also hungry from the long train journey from Bangalore.
The best experience Dudhsagar offers is at night when myriads of stars wait for you to look up and it's phenomenally beautiful. Our group was fortunately a group of Indians and Europeans (perks of going with HYDVENTURA) and we got lots of amazing stories, experiences to share. And as it is famously quoted,"Travel is not only about places, it's about living experiences, it teaches you". We had a gala time listening to the thunder of waterfalls and notice trains passing literally creating earthquakes in the camps. It was a wonderful experience just camping with interesting people around such a wonderful place.
Early morning next day we refreshed ourselves in a nearby waterfalls two tunnels down from Dudhsagar. Rising sun provided us with some amazing photo opportunities as we continued to add thrill to our trek. The railroad path was full of amazing greenery and sometimes the rail turns so remarkably that you will feel it ends there(in the picture below). We spent some 2-3 hours taking baths, playing in water like kids(reliving childhood, photo session) and then returned back to camps. Post having a sumptuous breakfast to silent our hungry stomachs, we moved to Dudhsagar Railway station to catch the train back to Bangalore.
I would urge all my readers to visit the place once and camp at night to understand its real adventure.
Trek Difficulty : Beginner
Points to Remember :
1. You can opt to take a bus to Hubli and a train from there to Castle Rock/Dudhsagar Railway Station.
2. No tickets are available at Dudhsagar (you need to arrange/buy/book beforehand)
3. You can always plan Dudhsagar as a stop on the way to Goa(only 50kms). I would recommend camping at Dudhsagar.
4. Carry your food and tent accommodation and keep your adventure mode on.
Places to start trek from : Castle Rock(14kms), Ramanagara near Londa Junction
Food/Tent Accommodation : Needs to be arranged.
Approximate Monetary Expense/Per Person : INR 2000-2500 ( Bangalore/Mangalore/Mysore )
This travelogue was first published by Xplorer's Life .