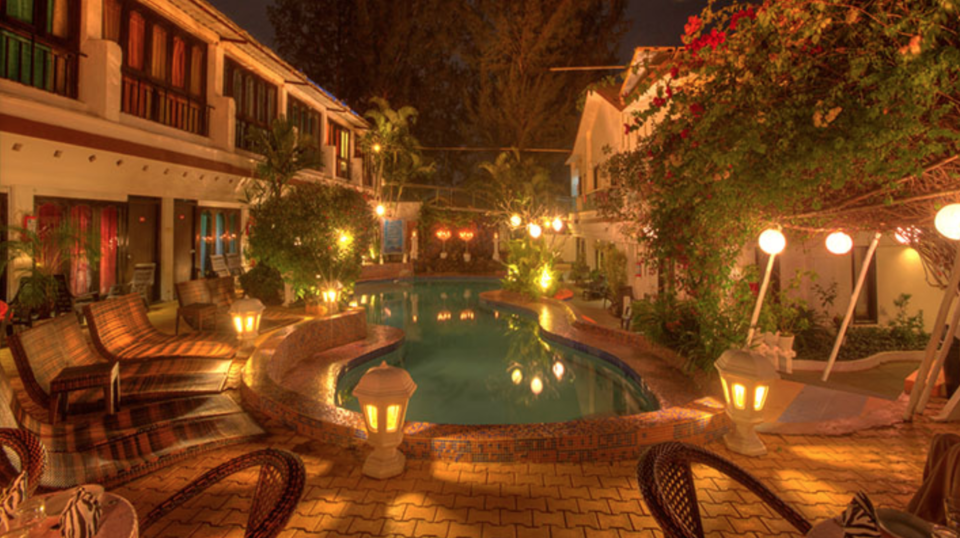 If you're looking for the perfect balance between a relaxing beach holiday and wild party nights, then Estrela Do Mar is the place to be. Located on one of North Goa's most popular beaches, Calangute, this resort offers a private beach and a host of water sports for the adventure enthusiast in you. Featuring impressive interiors and exteriors with elements of Goan architecture, this four-star property is within a 10 km distance of Anjuna Beach, Anjuna Flea Market, and the Aguada Fort.
Made For
The Estrela Do Mar Beach Resort is the perfect base for beach lovers and water sport enthusiasts. It offers a host of services and is located at a convenient distance from most attractions in North Goa.
About the property
One of the few places in Goa that offers a blend of everything good that the state has to offer, Estrela Do Mar is often referred to as the 'Jewel in Calangute's Crown'.
The resort offers individually designed rooms and cottages with premium furnishings and modern amenities. Select rooms also have a beach view and furnished balcony overlooking the garden. There are five different types of accommodations on offer to suit the needs of different types of travellers. The Grand Swiss cottage is a popular choice among couples and honeymooners while the Family Room offers accommodation for up to four guests in a single space.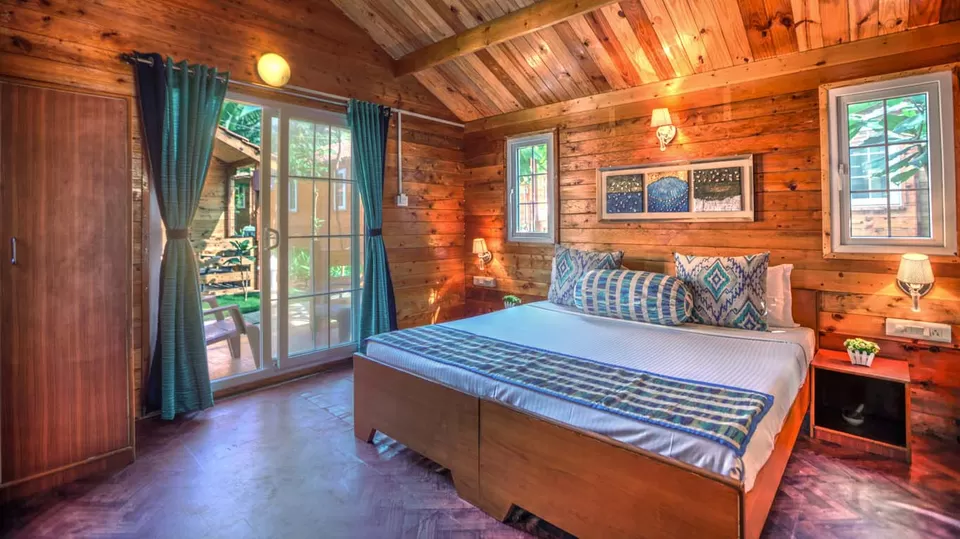 The property also has a private beach accessible to all guests, complete with sun loungers and a host of water sports. The recreational and wellness options also include a swimming pool, spa, a kids' play area, a library and live music performances in the evening.
Cost
The prices for the standard room start from Rs 6,000 per night (including breakfast). The prices for the cottages can go up to Rs 10,000 per night during peak season.
Food
The hotel offers various dining options. The most popular is the La Sana Vida Restaurant, which specialises in seafood but offers a multi-cuisine spread throughout the day. There's a bar called Lagoon on the property, which also offers small meals. Guests can also opt to dine in their rooms. For vegetarian guests, there's a separate kitchen that delivers pure veg and Jain food.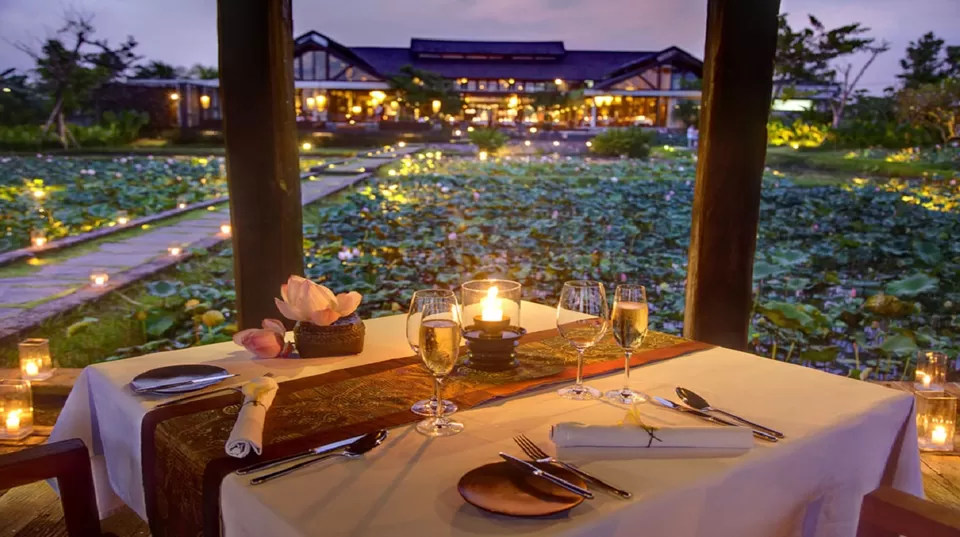 What to do there
The location of the resort is often considered to be one of its best features, offering guests complete access to everything Goa has to offer. You can choose to spend your time at Estrela Do Mar by relaxing by the sea in the afternoons and then enjoying the nightlife at the on-property club in the evening. If you wish to go shopping, the flea market on Calangute is just a five-minute walk from the resort, or if you're feeling more adventurous, you can drive down to any of the other beaches in North Goa to see what they have to offer. Besides relaxing and shopping, you can indulge in watersports—parasailing, water scooter, scuba diving, snorkelling, and boating. There are a number of nightclubs along the coast of Calangute that offer a great option for night crawlers.
Best time to go
October to March are the best months to travel to Goa as the weather is not very humid and the temperature is comfortable. December to January are peak seasons.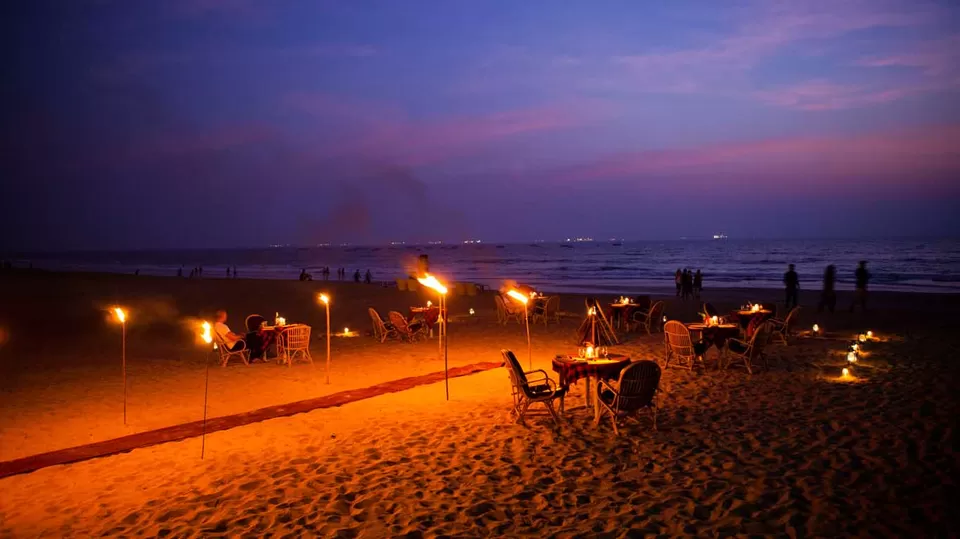 How to get here
You can take a flight, train or bus to Goa depending on where you live. From the airport/train station/state bus depot, you can take a cab to the resort, which is situated on Calangute beach.
By Air: A one-way flight from Mumbai to Goa costs somewhere between Rs 7,000-10,000 if booked within 15 days of departure. The airport is located in Panjim.
By Road: Goa is highly accessible by road from nearby places like Pune and Mumbai. It is a 10-hour journey from Mumbai to Calangute.
By Train: Trains ply from all major cities in India to Goa. It takes about 10 hours from Mumbai and the train station is located at Madgaon.
Know of other great beach resorts in Goa? Let fellow travellers know and grow the community here at Tripoto.