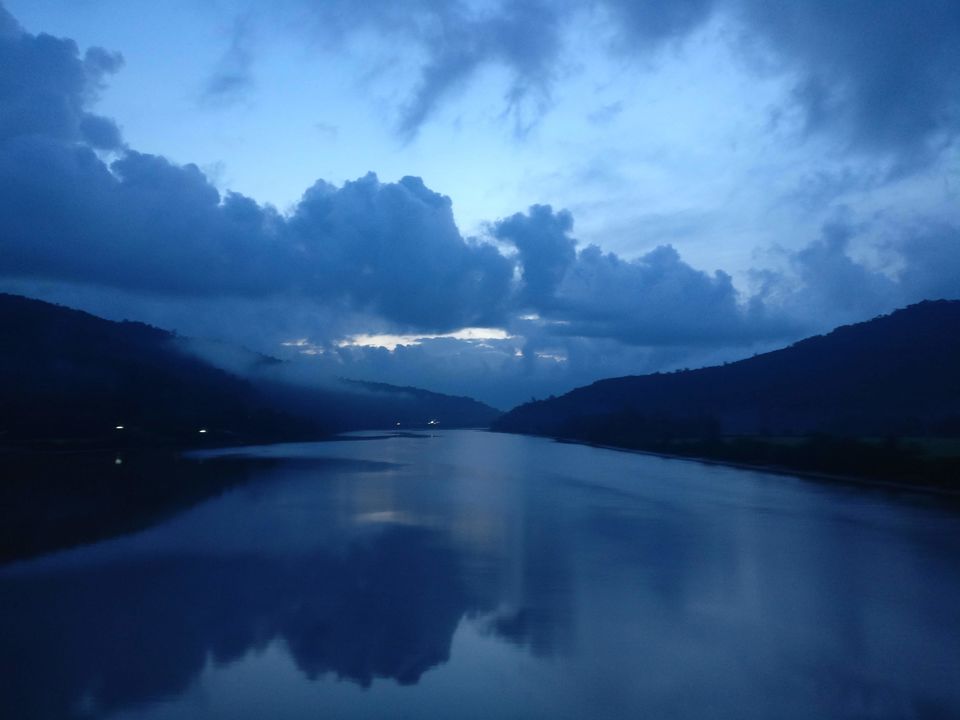 6th September 2018, 20:52
|| Departure, Terminal 1, I.G.I. Airport ||
I was really nervous about the night. I spent the entire day in office fidgeting, trying hard to focus and failing terribly at it. Moments before I had to leave, it starts to rain. I was consumed in all sorts of weird 'what ifs'.
What if something happens to the flight?
What if my flight gets delayed?
What if I miss my train?
What if...?
You name one mishap and chances are that I thought about it happening to me.
Yes, this was my first time traveling alone. Without parents or without anyone I knew. This was my glorious moment of traveling SOLO. I was not letting anyone ruin this for me, not even myself.
So I shook the clouds of doubt and braced myself for the night.
As expected, all the roads were blocked due to the blessings of the Rain God. But I was not going to take any chances with my flight. So I chose the metro (Magenta line) as my commute. I covered the 1.5 hours distance in 30 minutes, and I am still proud of my decision.
After dropping off at Terminal 1, I walked towards the departure gate. My friend Poonam was to see me off, but she was running late (as usual :p). So I kept waiting outside, scared and excited about the things unknown.
Finally after 20 minutes of waiting she came. We met and talked, and she made me believe that I have my shit together. She got me a cute doodle of me and wished me luck, and then I went in.
There was no turning back from this now.
With all the jittery feelings along with a dash of adrenaline I boarded my flight not knowing what was in store for me.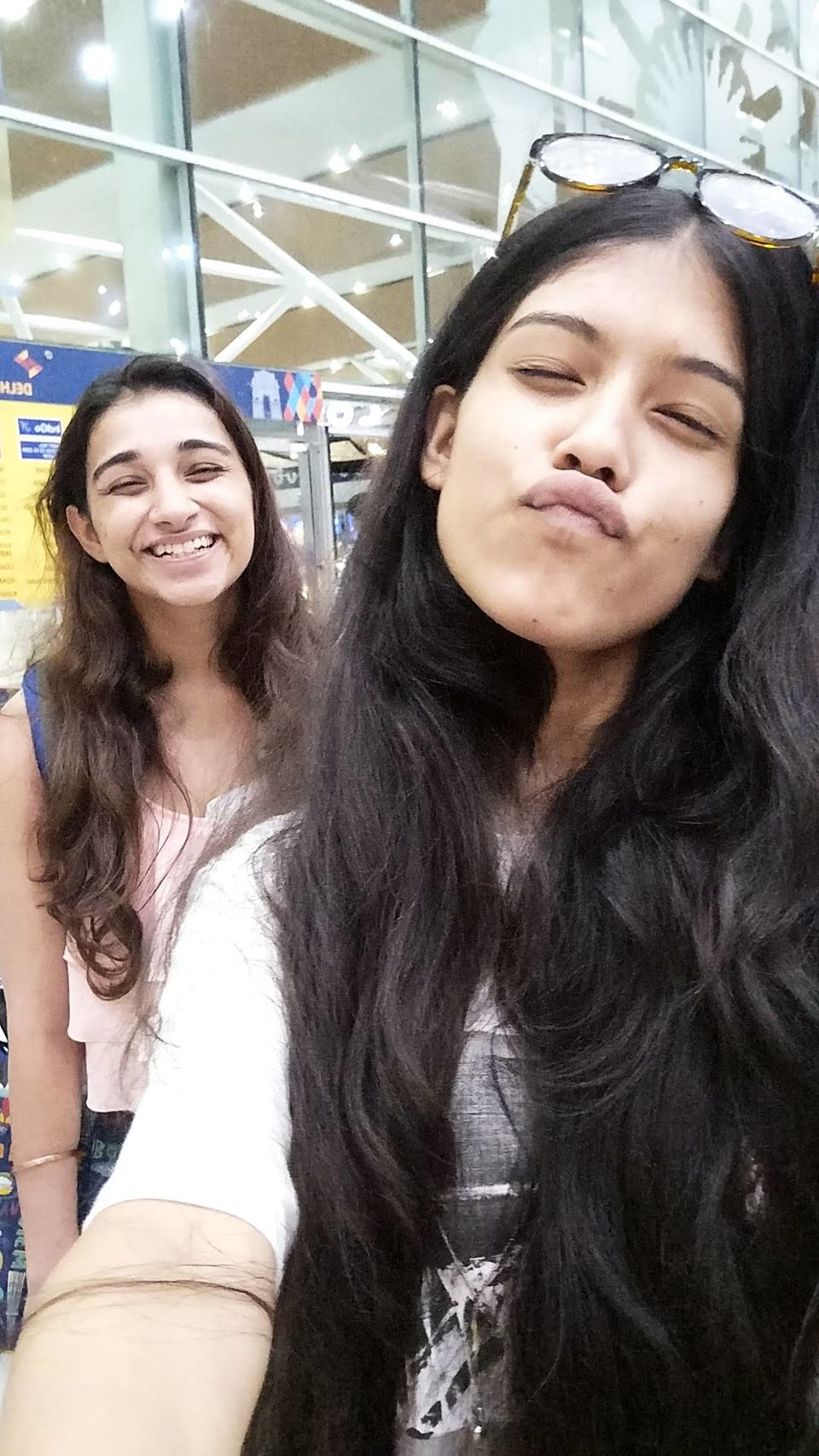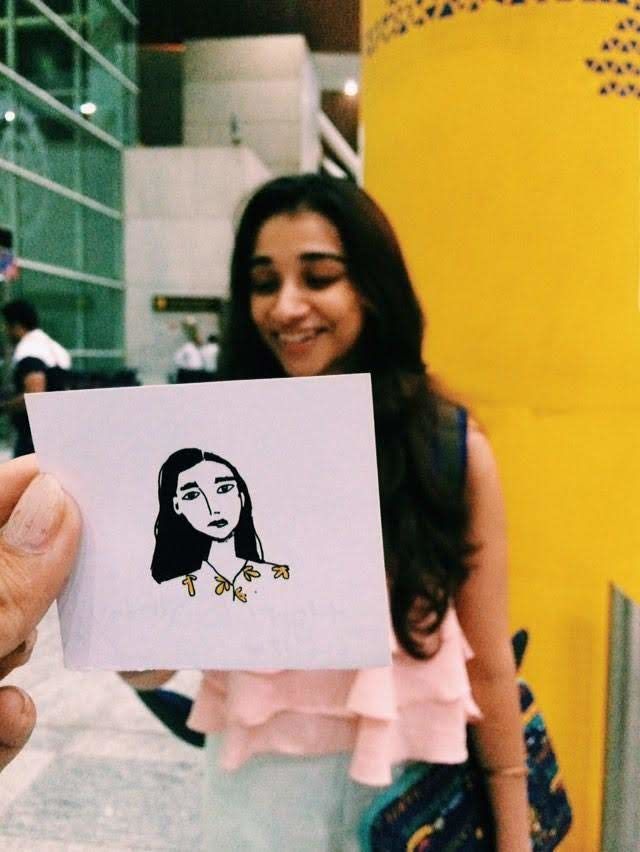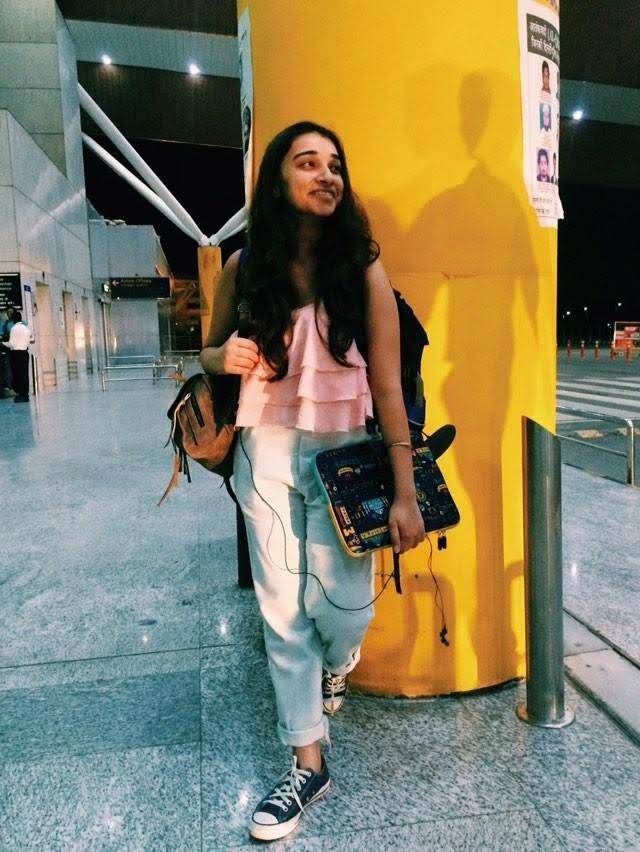 7th September 2018, 00:00
|| Goa International Airport, Dabolim, Goa ||
00:00
It started with a turbulent flight. No, it started with an internal fight. But let me tell you where it didn't start from. It didn't start from the cockpit announcement by the pilot wishing me birthday unlike the ones on seats 26A and 3B. It started from getting a year older midair.
12:10
Landed 10 minutes early to find out that my connecting train, according to IST, was late by 1 hour 40 minutes (of course!).
Stood there. Decided to leave early. Grabbed my luggage. Booked a cab via @goamilesofficial and embarked upon a night of (mis)adventures.
01:22
Reached the Madgaon Railway Station. Being familiar with station gave me confidence about having my shit together. But alas! I wish I knew how wrong I was.
02:15
After 45 minutes of walking up and down the platform on the phone (that exploded with messages and calls of people who I have not heard from over a year) to hunt for a place to rest my ass, a kind man came to rescue. Gave up his bed/seat for my exhausted soul and an opportunist couple. We looked like a small happy family fitting perfectly on a bench.
02:30
Brain starts shutting down. Drifting away slowly in the arms of sleep I got hit by the thought of being miles away from home all alone. Bought my first cup of tea and browsed through all the wishes. Realized that the kind man has now turned into a peeper, but let it be because I am a regular Delhi Metro traveller.
03:00
By the devil's hour, the not-so-subtle peeping turned into a slightly awkward smile and a conversation. Realizing that now is the perfect time for a pee break, I bid him farewell hoping not to see him again and went in search of a washroom.
03:15
Found the washroom and a ladies waiting area. Feeling blessed, I put my phone on charging and was just about to settle down when I saw the kind-peeping man sitting right in front of the gate waiting for me to come out. I could almost picture the devil horns and tail popping out of him when he stood there and smiled at me and that was beginning of my horror.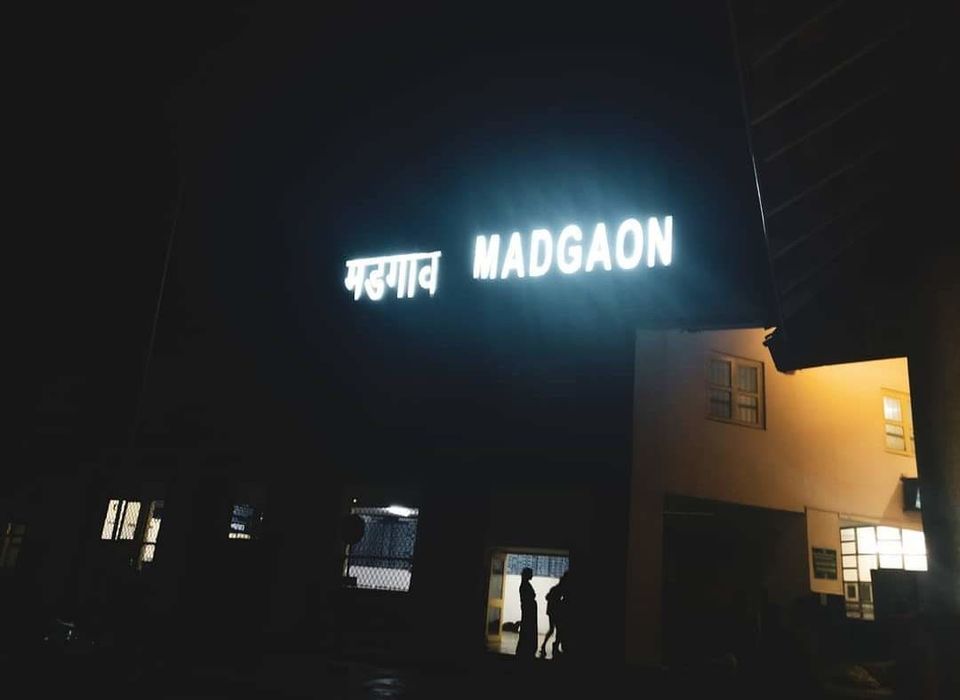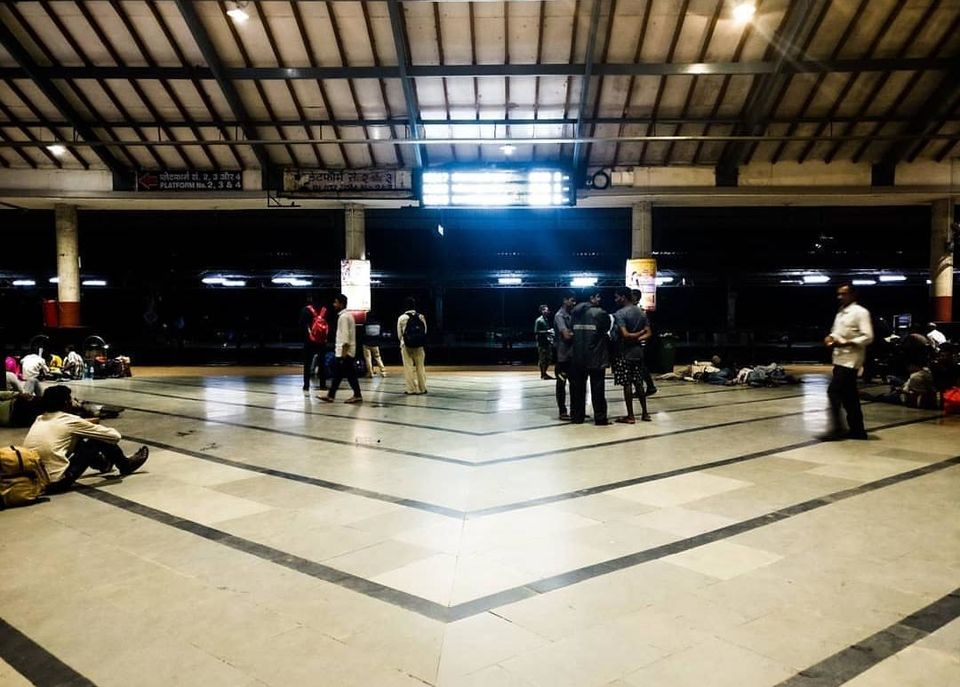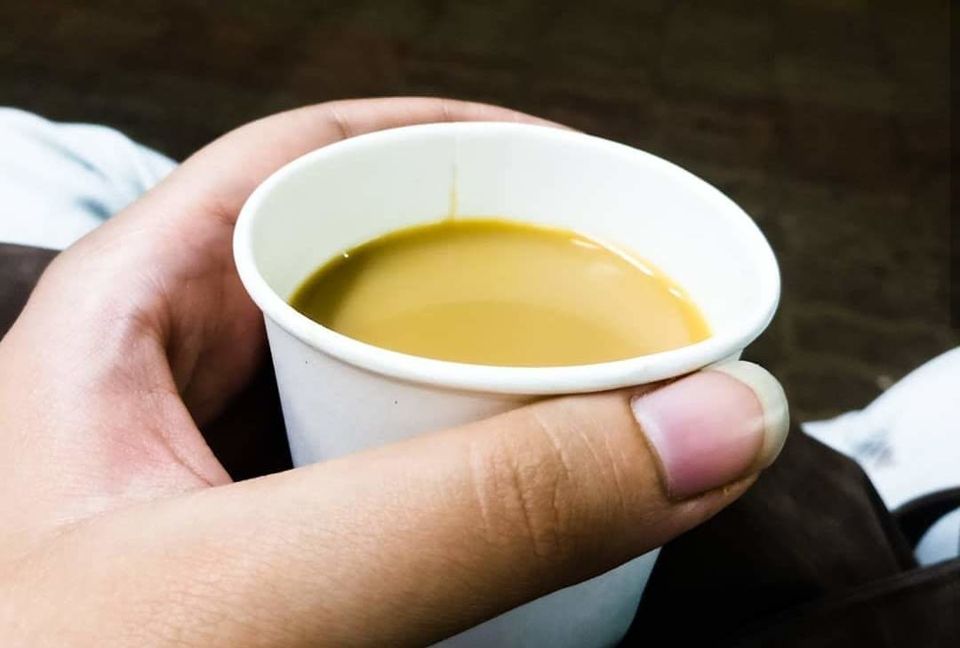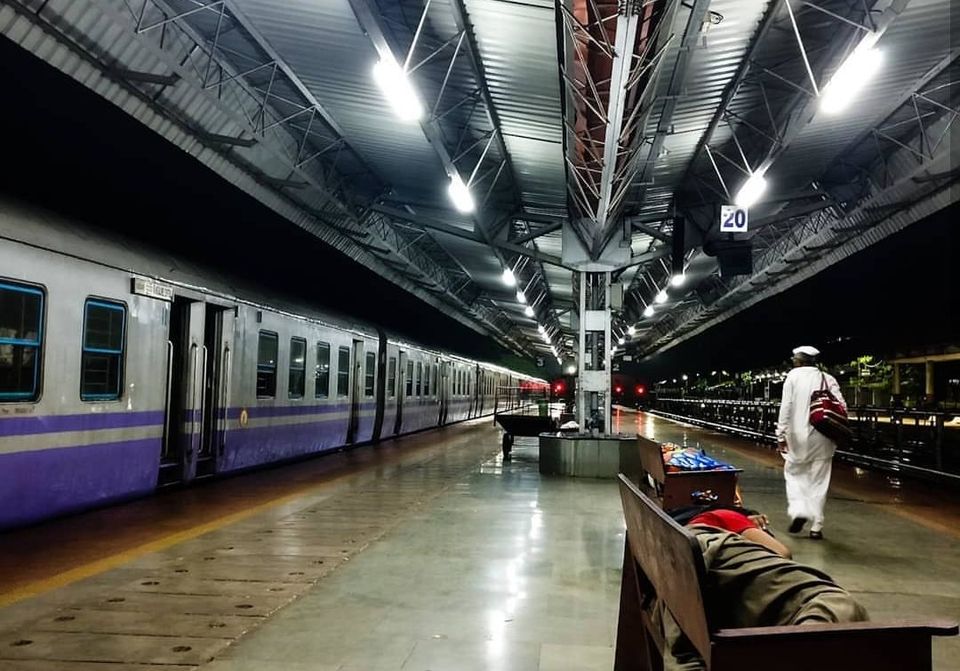 7th September 2018, 03:15
|| Madgaon, Goa to Gokarna, Karnataka ||
03:30
Thinking of an escape plan for 15 minutes, I try to walk out of the waiting area unnoticed. But seems like I wasn't stealthy enough for the peeper to not spot me. With that sly smile he asked if he should accompany me to my platform. Not showing any signs of me shitting my pants I politely (quickly) declined and thanked him and ran towards the designated platform for my train, which was to reach in another 40 minutes.
03:40
It was drizzling, and gladly, I was alone. I was just getting comfortable with the thought of it when I looked across the platform and froze. I saw the guy going for the stairs. Believe me, when I say, I had imagined every possible way to escape in those 5 minutes.
03:45
He came. Sat next to me. Pretending that this is all normal I smiled and he smiled back (a smile that could hide all the murders he got away from). He said nothing and was just there, which was enough to scare me and call a friend.
03:55
After talking on phone about anything and everything, I heard a sound that was music to my ears. My train had finally arrived!
04:03
Screaming internally and hoping the stalking to end, I carefully settled in S4's seat 7. Weirdly, when my train left, I saw the man sleeping back. Maybe he was just being nice. That's when it hit me that we trust people so less and that was thought provoking (but he could always have a graveyard of his trophies, you never know). 06:10
With the moon at my window and the beautiful tint of black turning into blue, changing the hue of the clouds in the sky, I was finally in Gokarna.
06:35
Took an auto for Zostel, my home for next 5 days. Minutes after dropping from the auto when I was taking a picture of the property a voice caught my attention. It was Sanay Mathur whom I planned on torturing throughout my stay.
06:47
The torture begins when I forcefully take him to the beach. We got there, and the moment I was at that dirty beach (as prewarned) with a guy who hates water and was smiling and cursing me for not bringing momos 1959.9 Kms away from their home, I realized, after a long-long night that I am not alone.