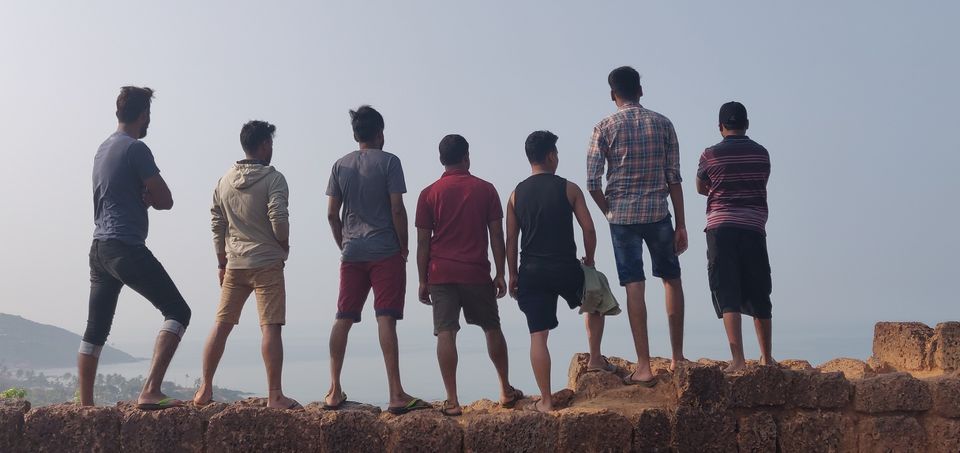 We reached Madgaon Railway Station at 9.30 PM, thanks to Indian Railways for the 7 hours delay from the scheduled time. We already had a SUV booked from Madgaon to our Hotel in Arpora (McGoa Holidays). It took 1.5 hours to reach our hotel. We checked into our hotel, took a shower and went straight to the most happening place in Goa i.e., Titos Lane (Baga Beach).
We were starving so first went to a restaurant named Sher-A-Punjab for dinner and the food was delicious.
After dinner we went to Baga Beach, it was nearly 2 AM and the atmosphere there was amazing, it was a party hub. We had some beer sitting in front of the beach which was again an amazing experience. After that we went back to our hotel and slept.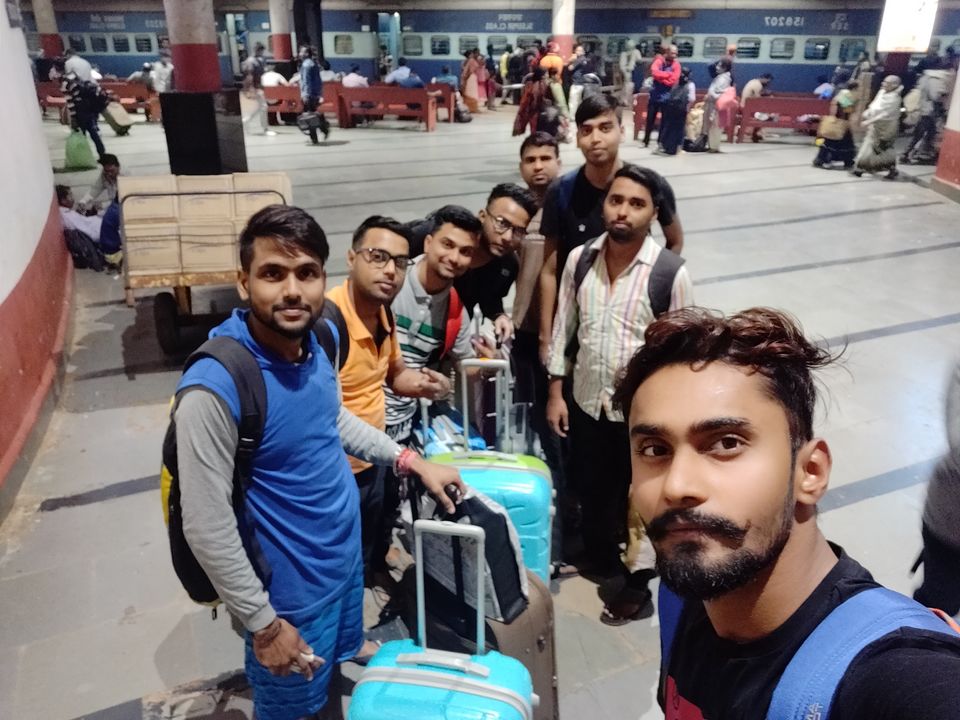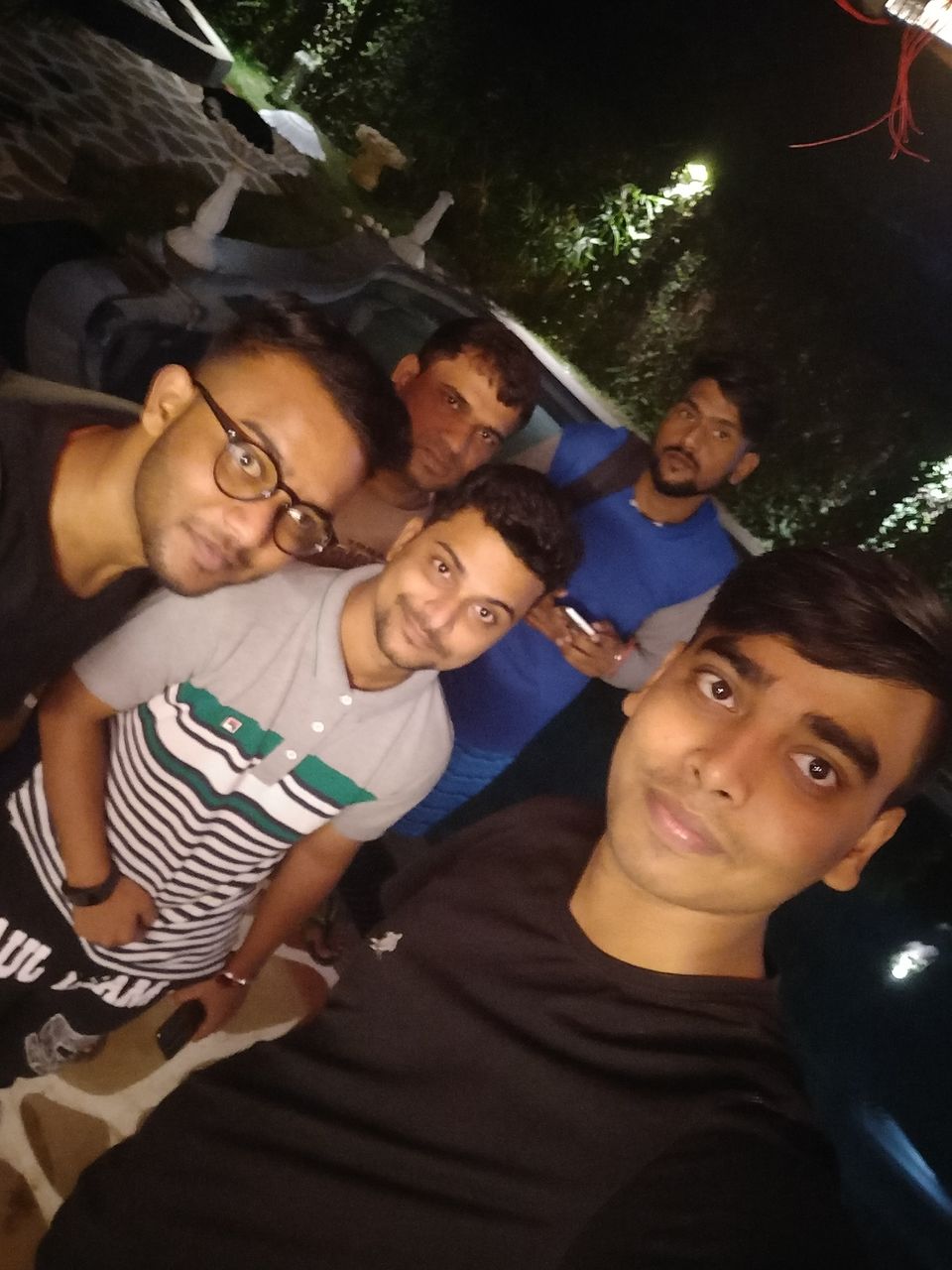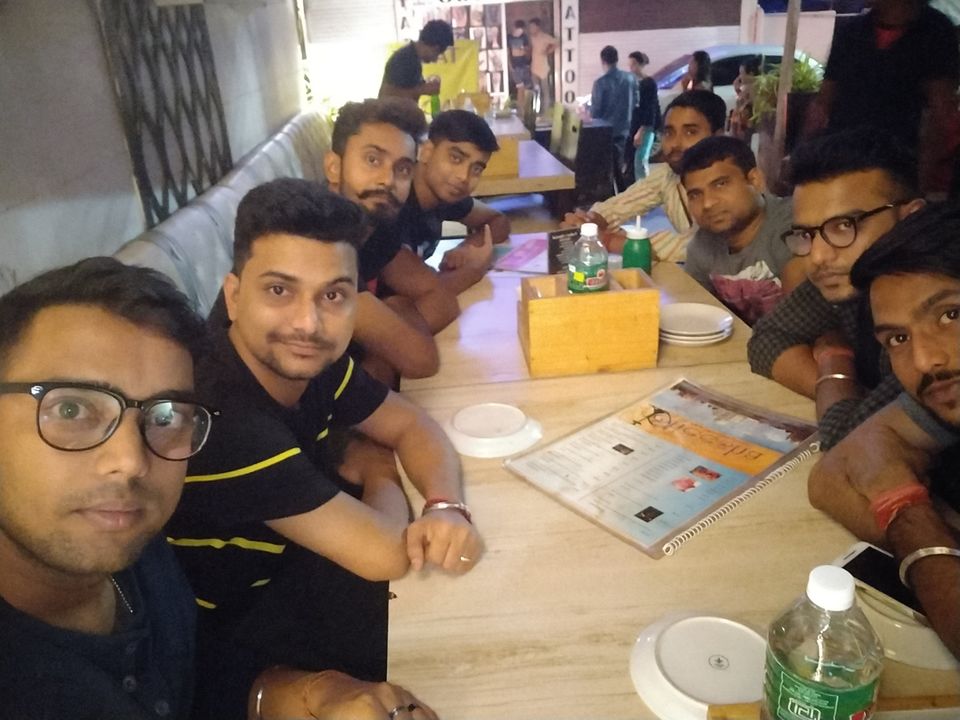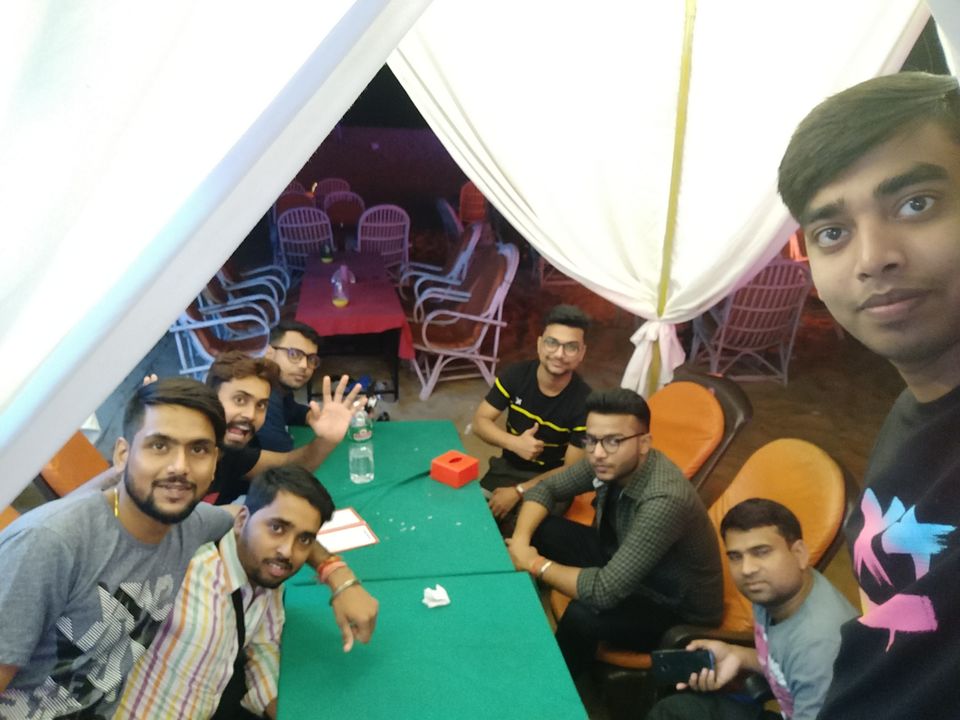 Expenses(Per Person) -
Madgaon to Arpora taxi fare - Rs 250
Dinner & Drinks - Rs 300
Hotel(All 6 days) - Rs 4800
Everyone was tired, so we woke up a little late. Had breakfast while watching India vs Australia. We Rented scooty for travelling(best option of travel in Goa). At 12 AM we're in the pool enjoying and clicking pictures. After that we had lunch and then we went to Sinquerim Beach and Sinquerim Fort at 4 PM. The Sinquerim fort is perfect for clicking pictures. Sinquerim beach is one of the most beautiful beach of Goa. It is just beside the Taj Aguada Resort.
We then went to Candolim Beach, which is one of the most popular beach in Goa. The beach was very crowded even at 6 PM. We did some shopping outside Candolim beach and then went to have some drinks.
After a few drinks we went to Dominos to have pizza for dinner. Then we went back to our hotel had some drinks there and dozzed off early cause next day we had planned something and we had to wake up early for that.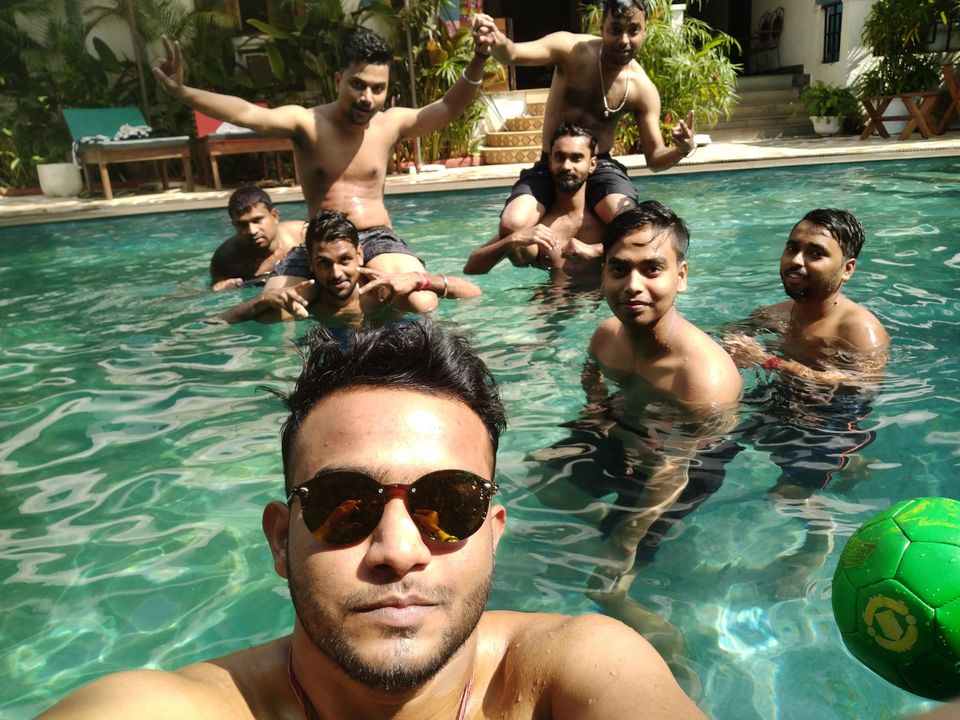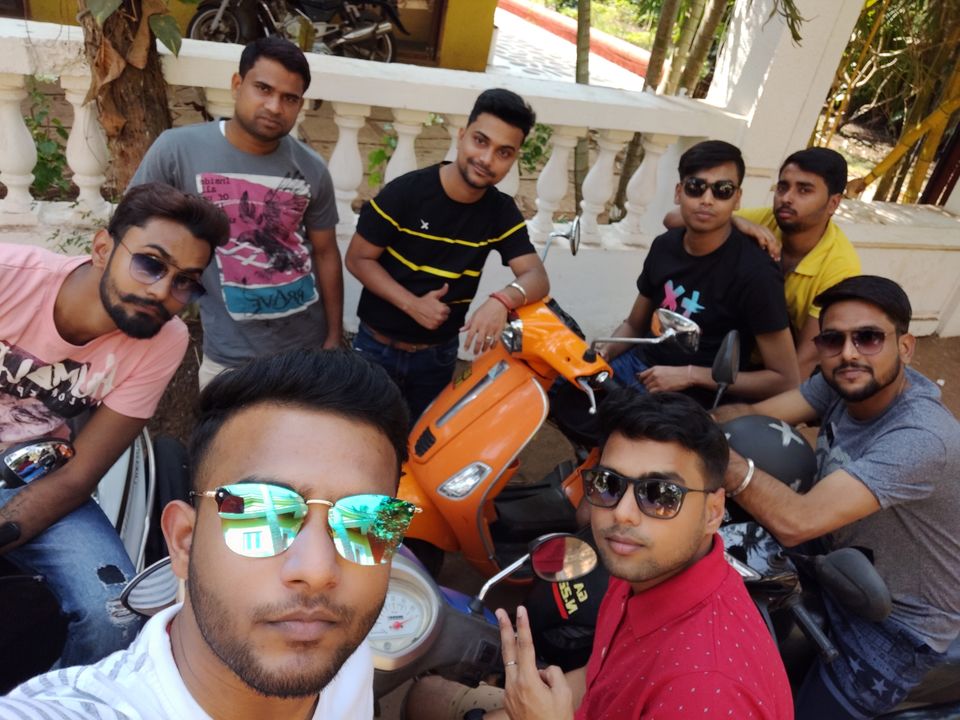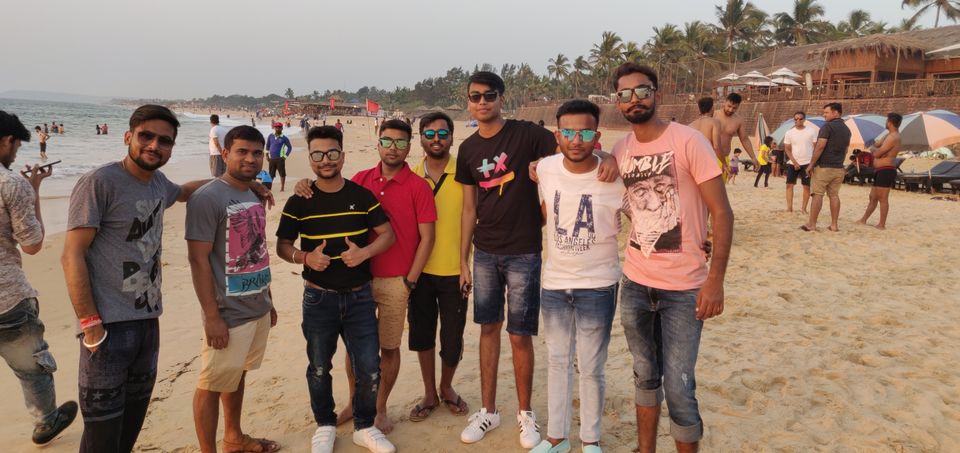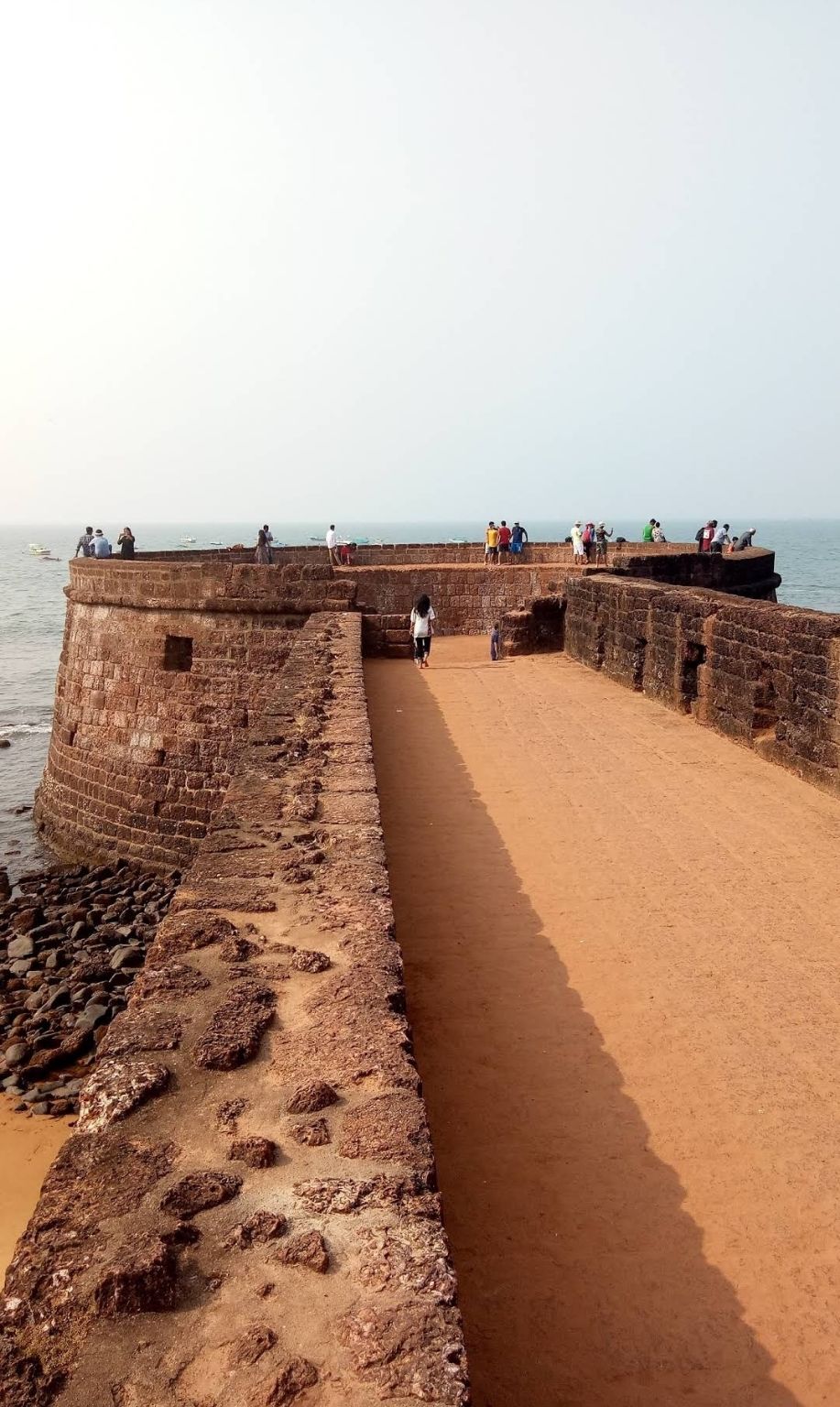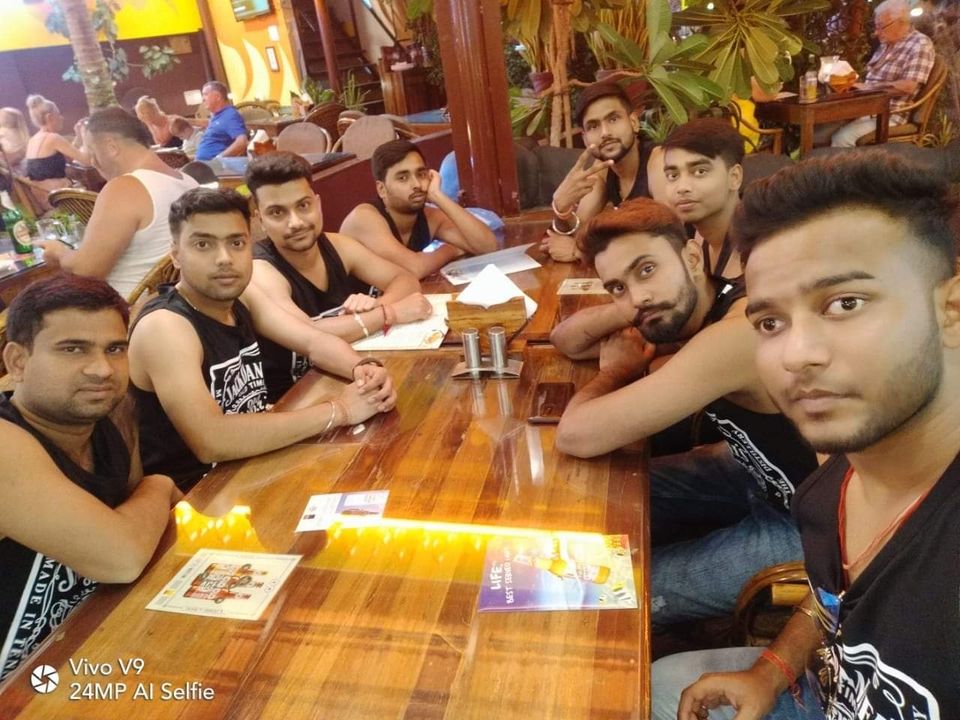 Expenses(Per Person) -
Breakfast - Rs 150
Scooty Rent - Rs 900
Petrol - Rs 100
Lunch - Rs 300
Drinks at Inferno - Rs 200
Pizza- Rs 200
Today we woke up at 5 AM cause we had planned a trip to Dudhsagar Falls. Yes, the same Dudhsagar falls which was featured in the movie, Chennai Express. We booked the trip through Atlantis Water Sports which cost us Rs. 2100 per person and it included transportation, entry charges, breakfast, lunch and a guided tour to spice plantation.
Our car was to arrive at 6 AM but it was half an hour late. So, our ride began at 6:30 AM. We took a break at 7:30 AM for tea, then at 9 AM for our breakfast. At 10 AM we reached the entry gate of Dudhsagar. From there to the falls only registered jeeps can go. So, we had to take the jeep from there to the falls. The jeeps take around 45 minutes then you have to trek for 10-15 minutes for reaching the falls. The jeep driver told us to return within one hour. So we had around half an hour to enjoy the beauty of Dudhsagar falls and also taking a dip in the icy cold water.
The jeep ride takes you through the jungle. The trek to reach the falls is little risky cause of the big stones
(Pro tip- If you plan to visit Dudhsagar, then were tight shoes. No loafers or flip flops).
After taking a dip in the freezing water of the Dudhsagar falls we went back to the main gate where our driver was waiting.
Then we went to the spice plantation at 2 AM, we were served herbal drinks. Then we had lunch at the spice plantation. Then we took a guided tour of the spice plantation.
After that our driver took us to the most famous church of Goa, 'Basilica of Bom Jesus'. The architecture of that church was beautiful. A marraige was going on inside the church, so we weren't allowed inside the church. We spent some some time there and then went to the Panjim market for some shopping.
After that our driver dropped us at our hotel at 8 PM. Then we had some drinks and went out for dinner.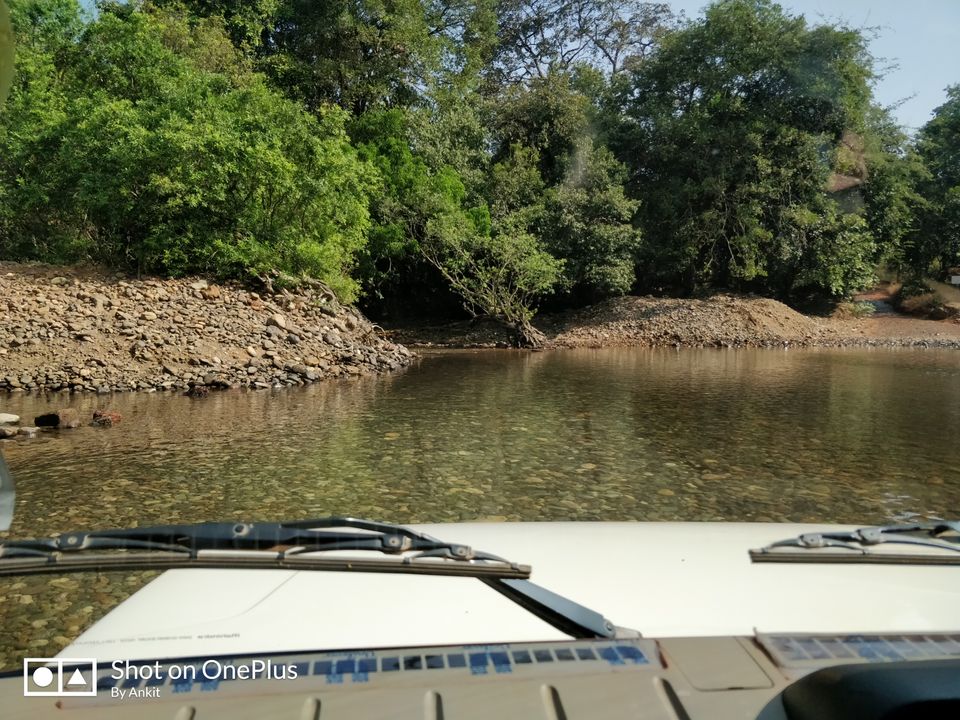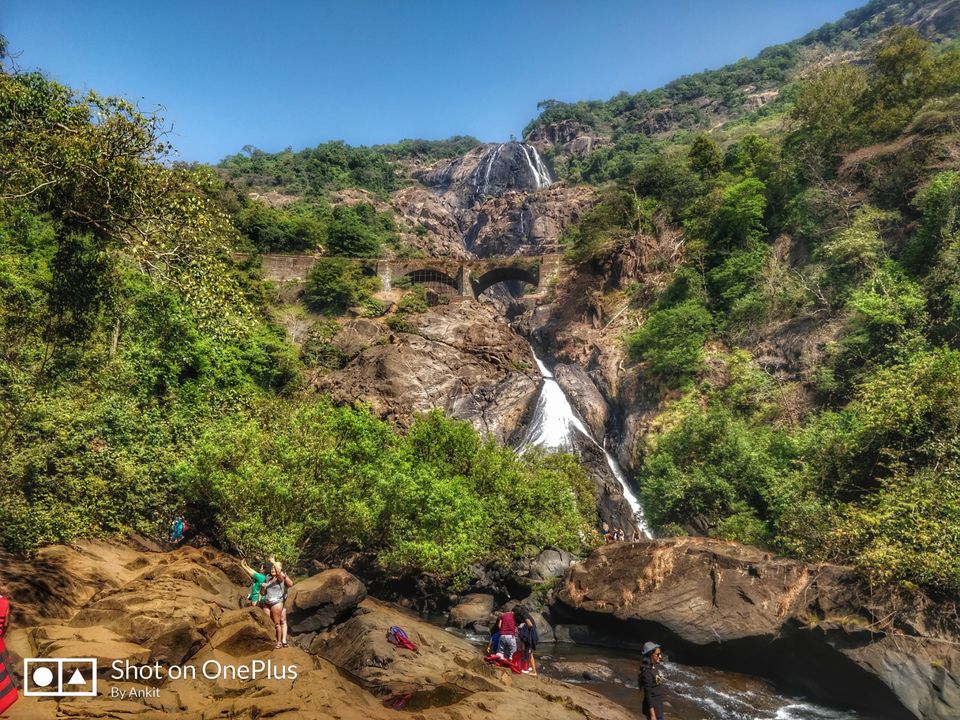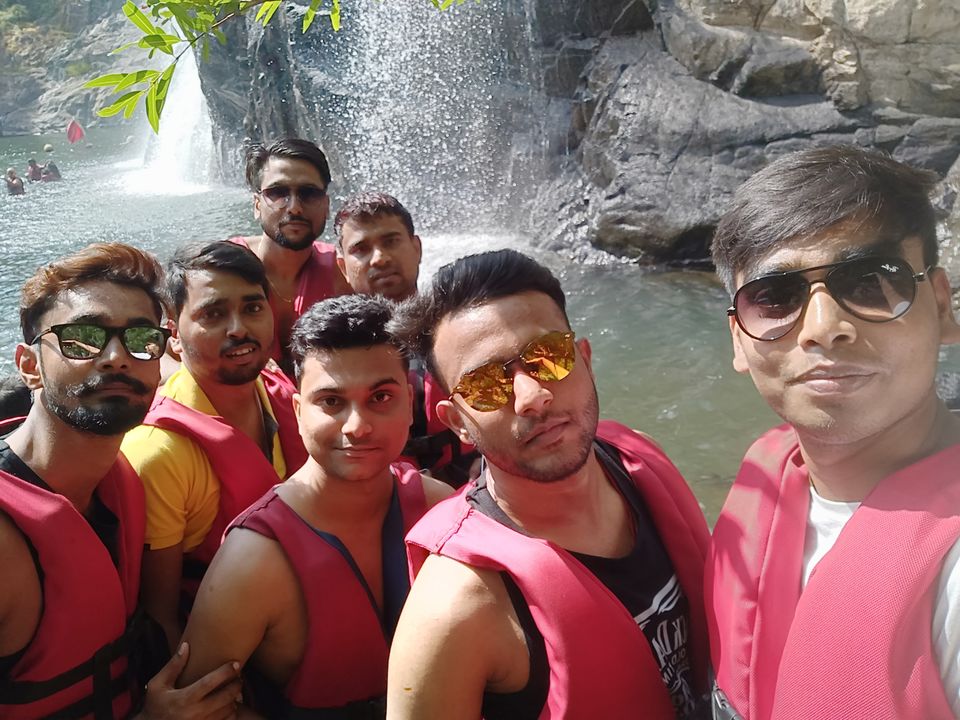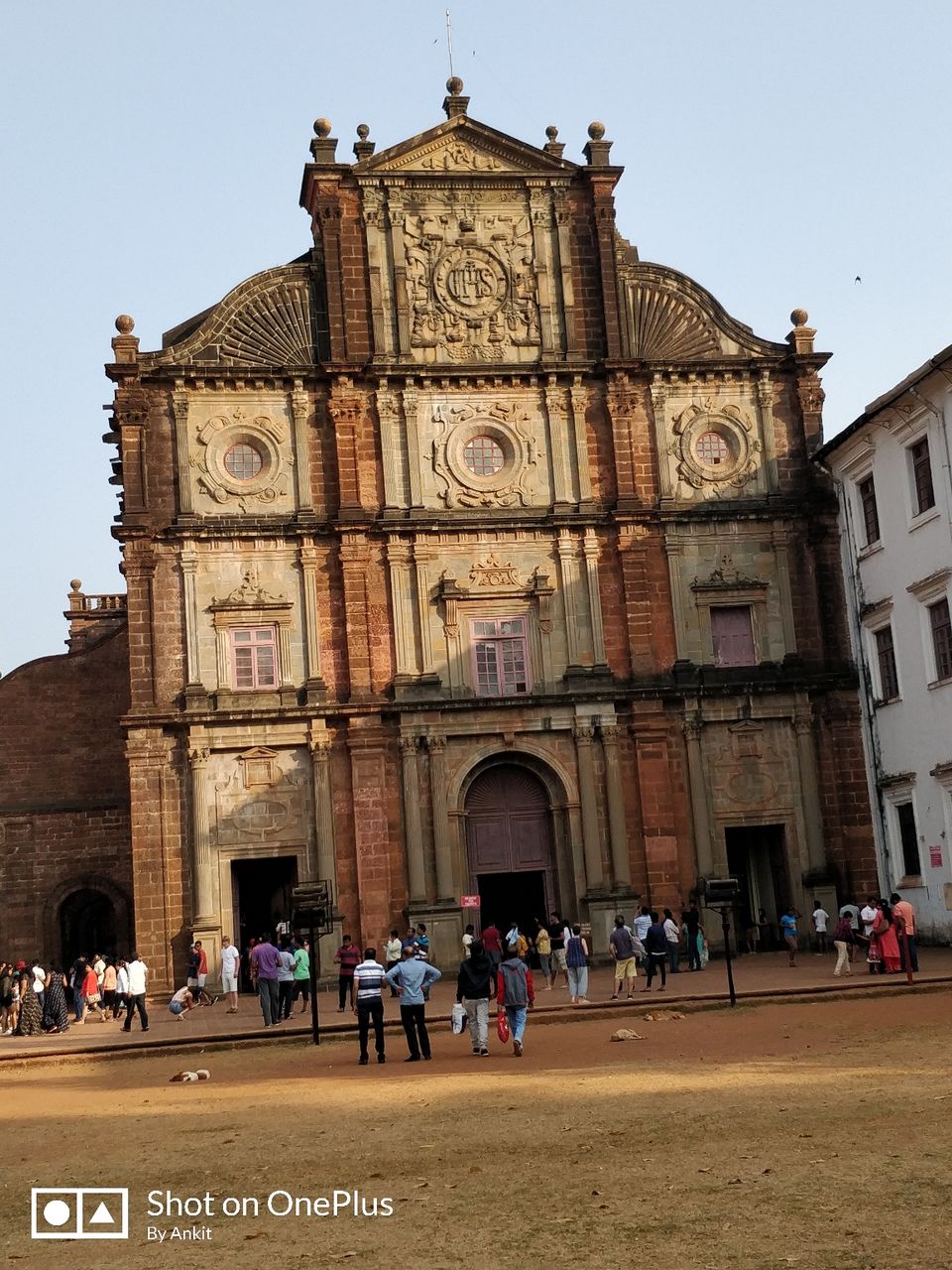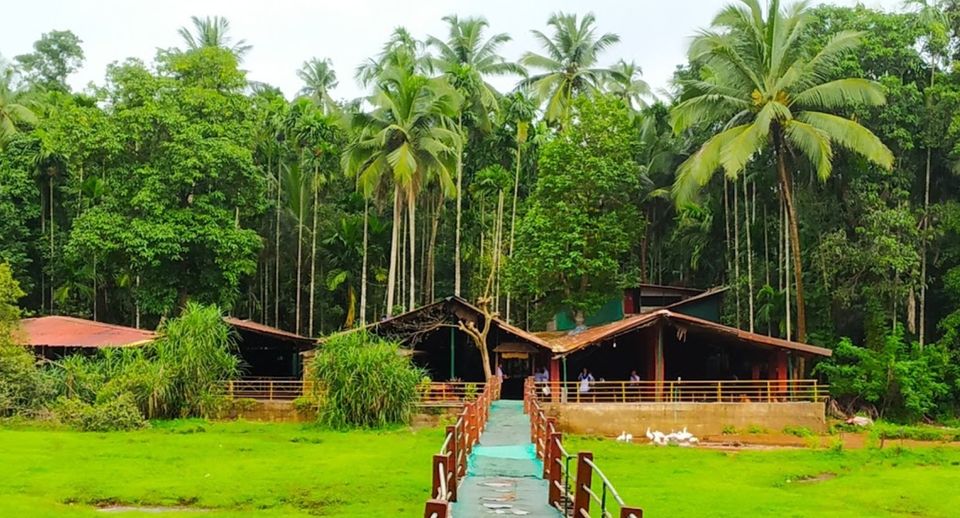 Expenses(Per Person) -
Dudhsagar Package - Rs 2100
Dinner & Drinks - Rs 400
Today we planned to watch the sunrise from Vagator Hill View. We left at 6 AM, reached there at 6:45 AM only to find out that it opens at 9 AM. So we had a change in plans and we went to Vagator Beach. This beach had the clearest water of all the beaches of Goa, I visited. There were some rocks in the beach, perfect for taking pictures. We took some pictures, took a dip in the blue water of Vagator until 9 AM, cause the gates of Chapora Fort opens at 9 AM.
Then we went to Chapora Fort also commonly known as the Dil Chahta Hai Fort cause the fort became famous after it was featured in that movie. You get a awesome view of the Vagator Beach from the Chapora fort, the view is mesmerizing. We spent some time there, also visited the Vagator Hill View then got back to our hotel.
After having our breakfast we left for Baga Beach for Water Sports Activity at 11 AM. The Water Sports activities included - Speed Boat, Paragliding, Jet Ski Riding, Banana Boat and Bumper Boat. The experience was amazing. After the water sports activities, we enjoyed swimming in the waves of the sea. Then we went to our hotel, had lunch and took rest for an hour.
Then at 5 PM, we left for Panaji. There we visited, Our Lady of the Immaculate Conception Church, featured in many Bollywood movies including Josh, Simmba.
The church was very beautiful.
After that we met a friend who lives in Panaji and then went to try some luck in the casino. Foods & drinks were free in the casino.
Then we went back to our hotel played music and danced, had some beer and enjoyed the night.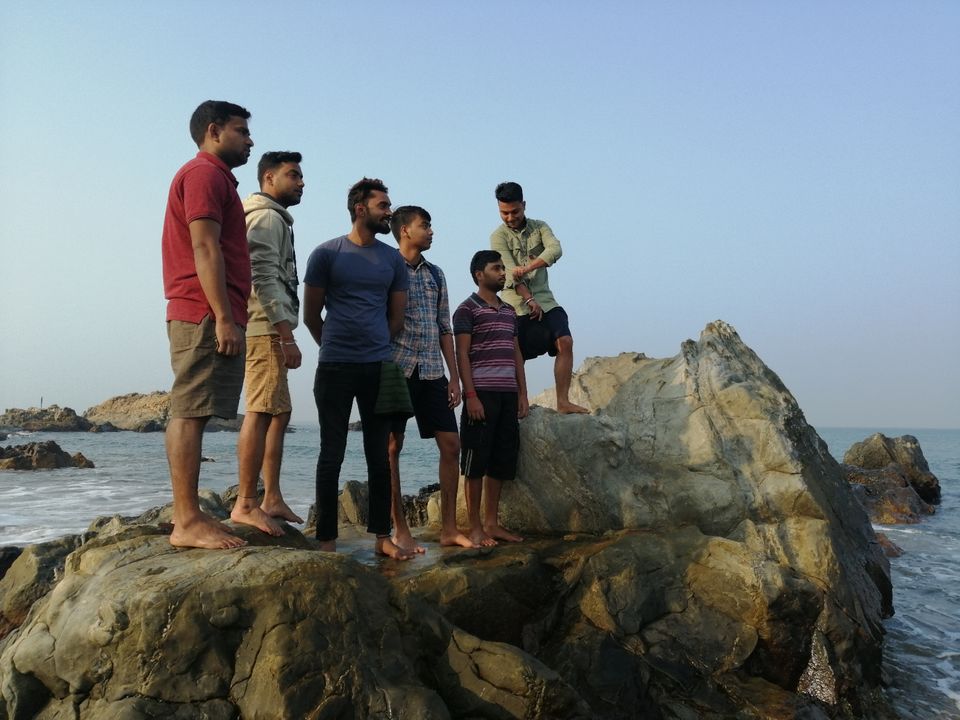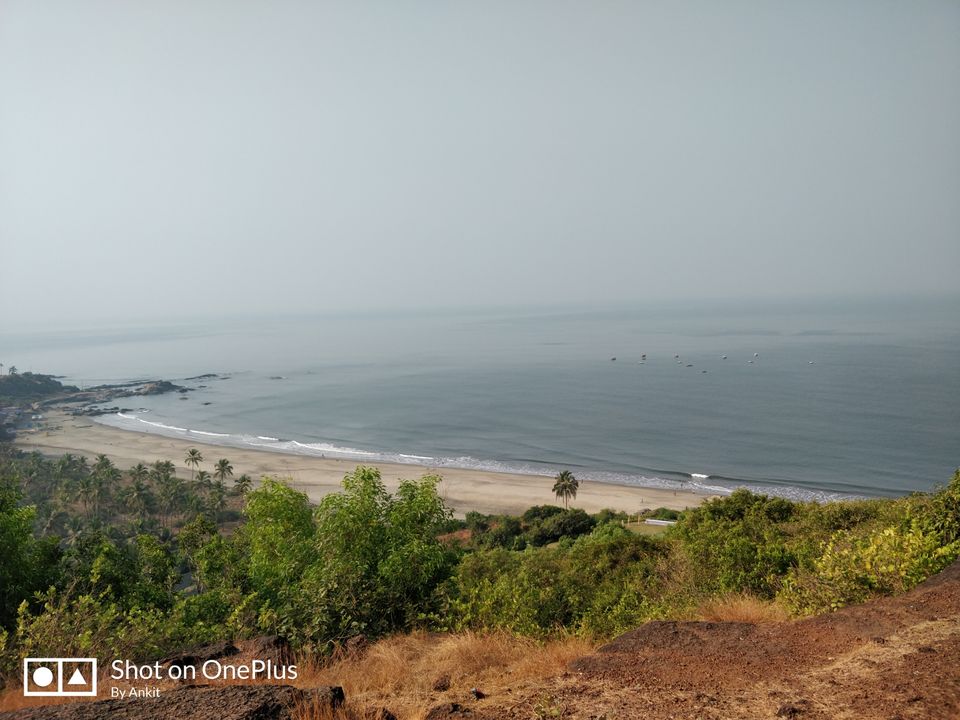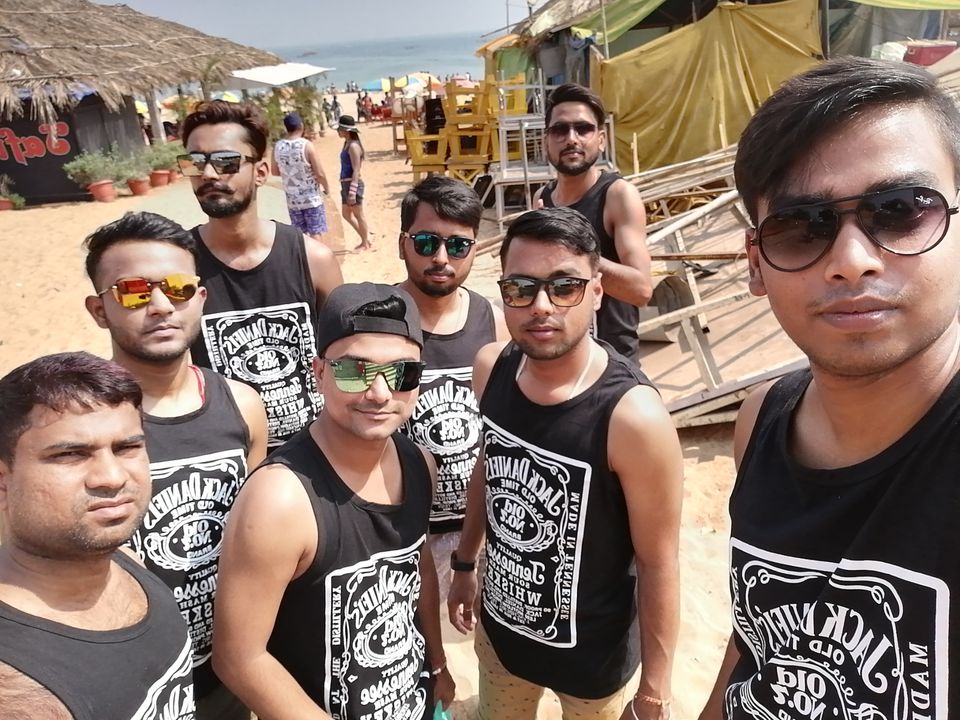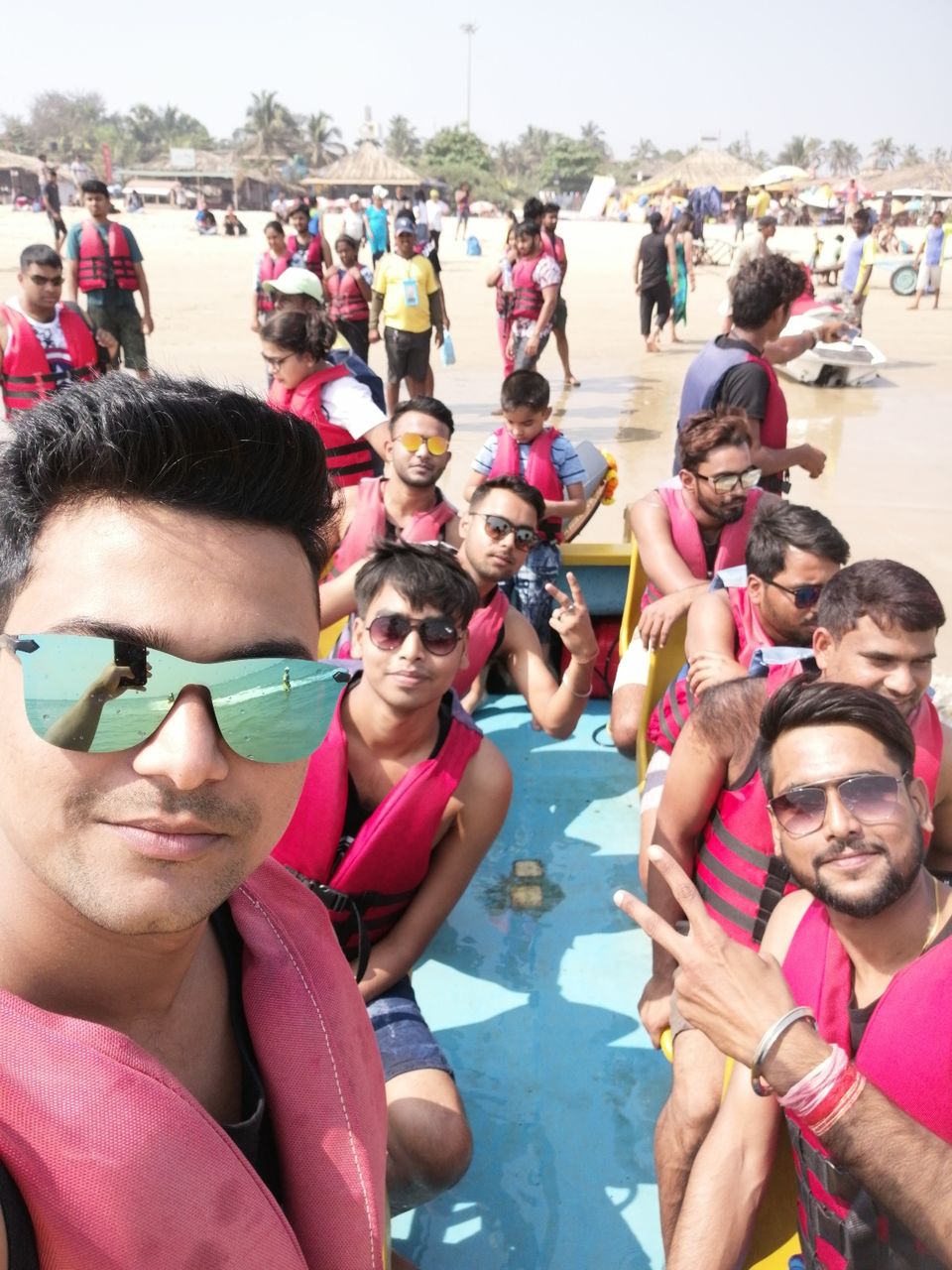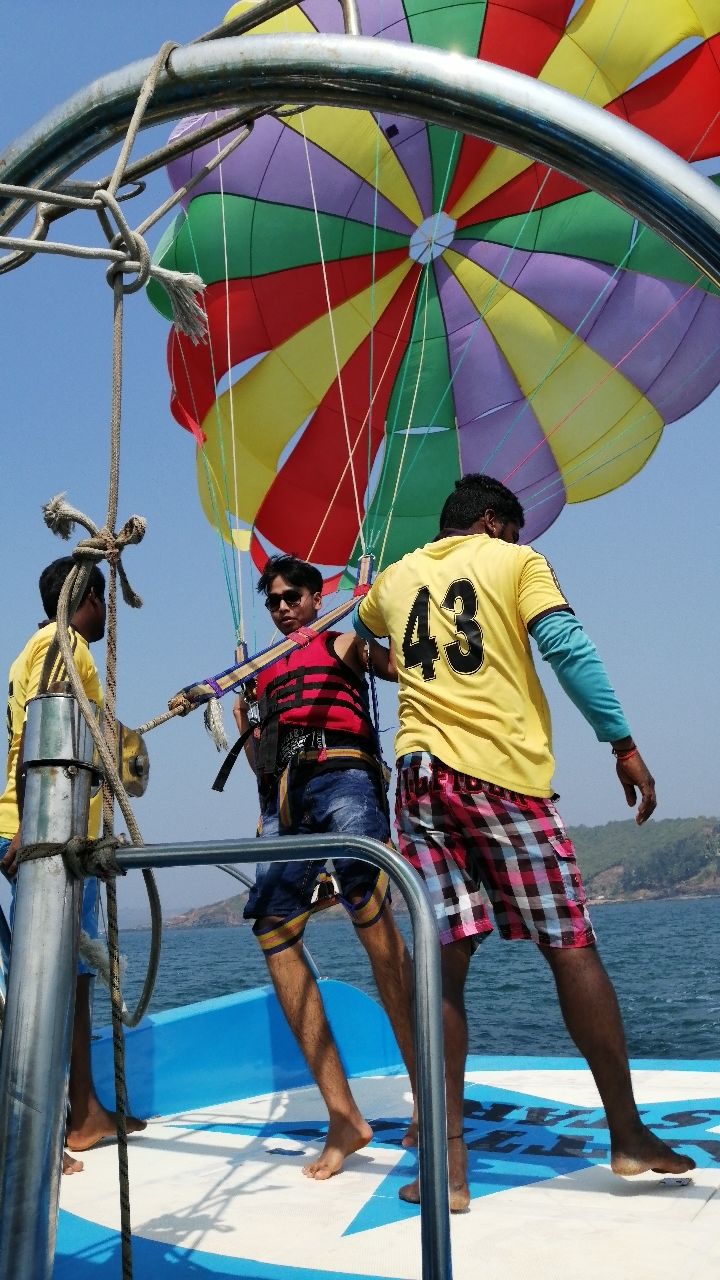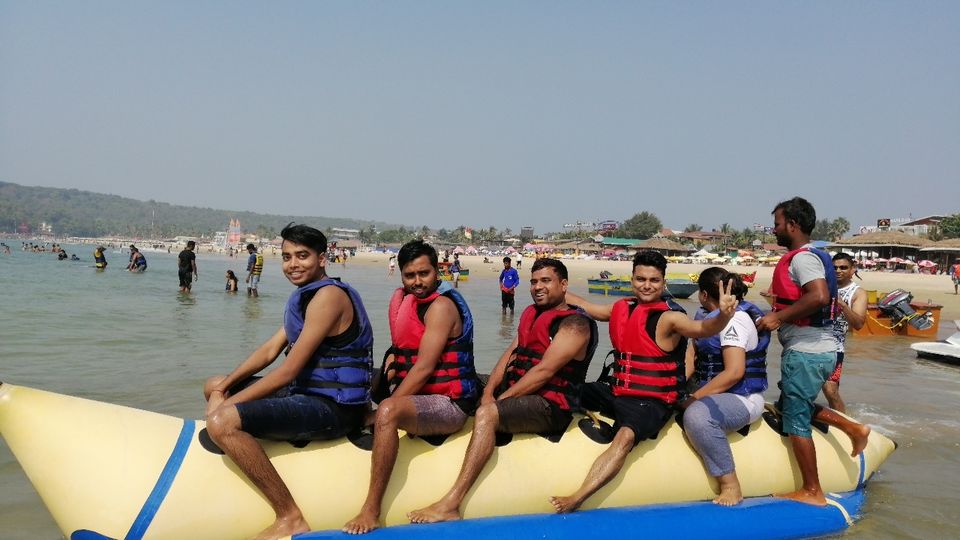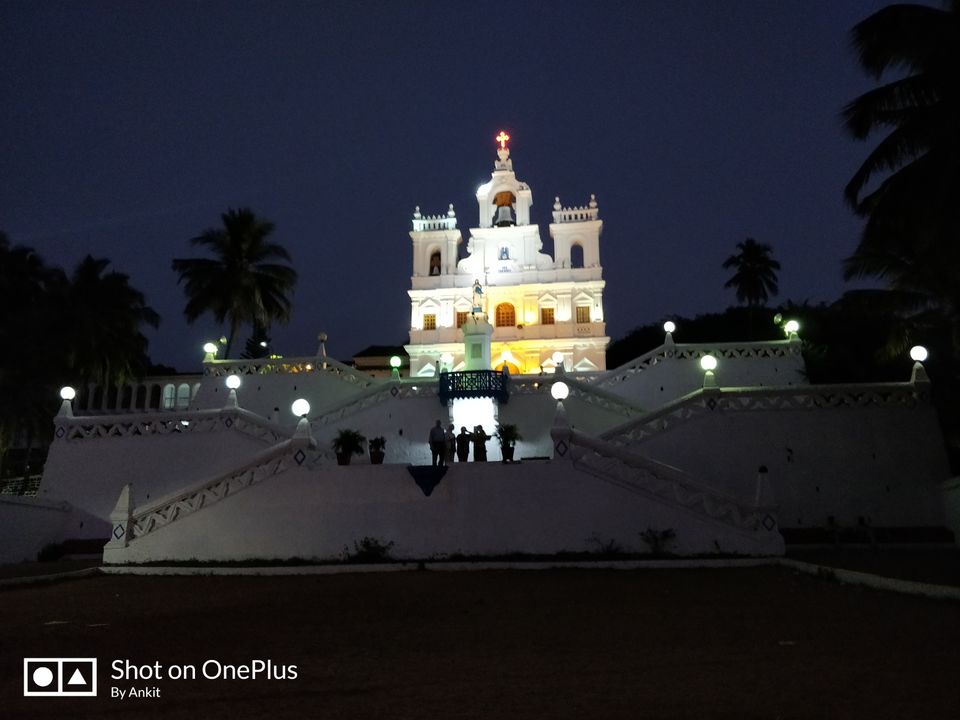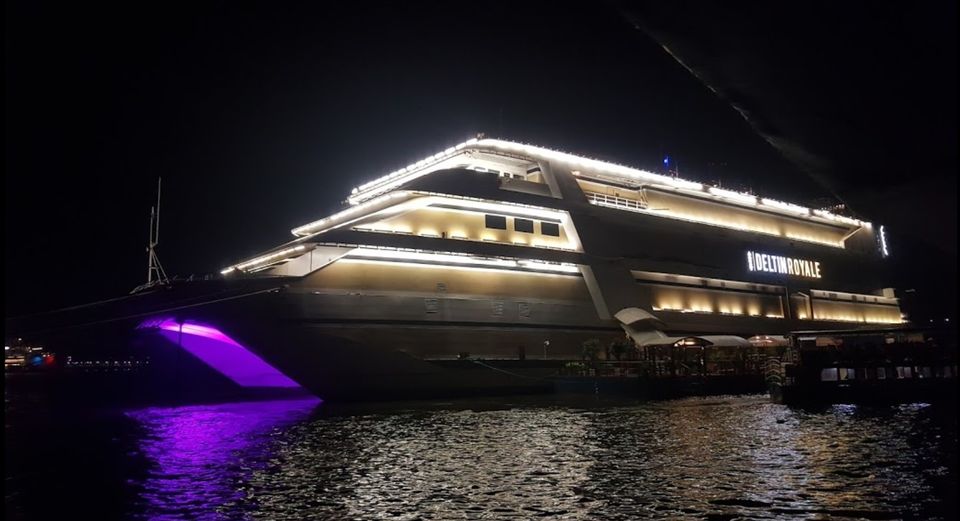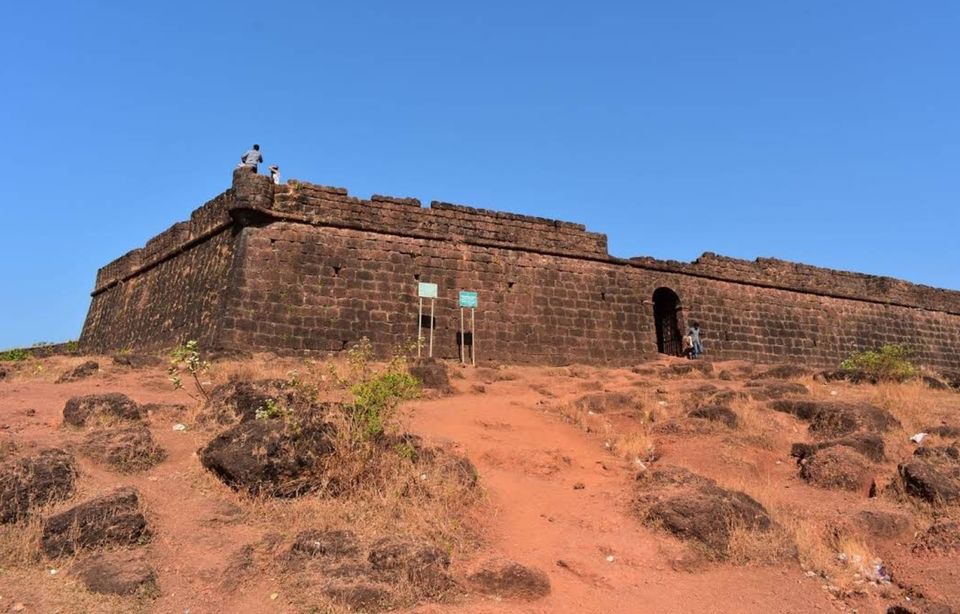 Expenses(Per Person) -
Breakfast - Rs 100
Water Sports Package - Rs 2100
Lunch - Rs 200
Petrol - Rs 100
Casino - Rs 2000
Parking & Extras- Rs 100
Today we woke up a late because everyone of us was tired and then straight went to Anjuna Beach to hit the beach. We reached there at 11 AM had breakfast at Anjuna Beach and then went to the sea. After enjoying the waves for an hour we went to Burger Factory to taste their delicious burgers. Then we went back to our hotel.
At 3 PM we left for Dona Paula View Point, featured in movie, Singham. But, unfortunately it was closed due to maintenance work. So we took some pictures and enjoyed the cool breeze outside the gate of Dona Paula.
After that we had some snacks and then went to Miramar Beach at 6 PM. The beach was very peaceful. After spending sometime there we were on our way back to hotel and suddenly we saw a flea market near Panjim. So, we parked our scooties there and went to the flea market. After some shopping we came back to our hotel.
Then after a hour we went to a bar to have drinks and dinner. We came back and dozed off early.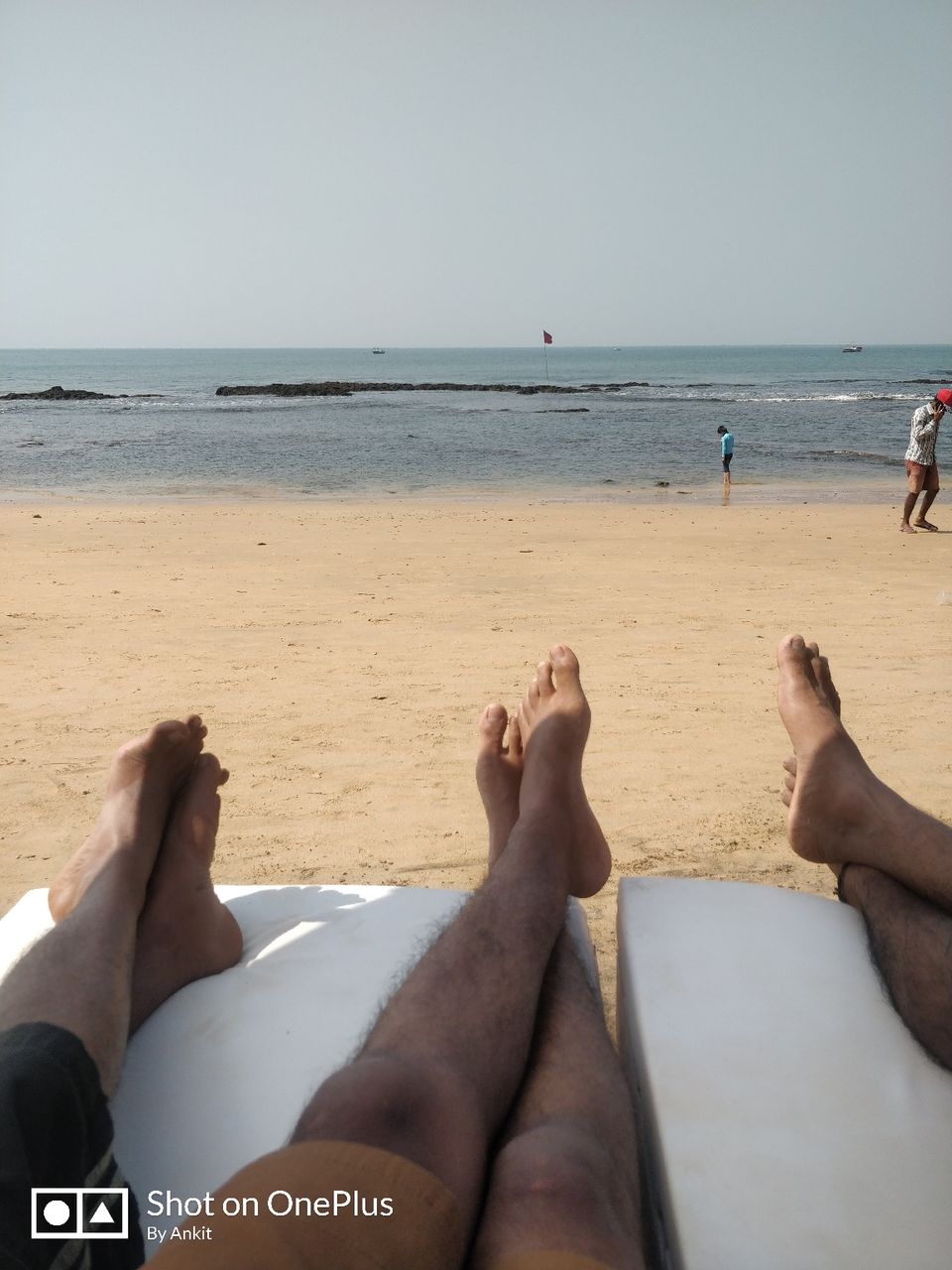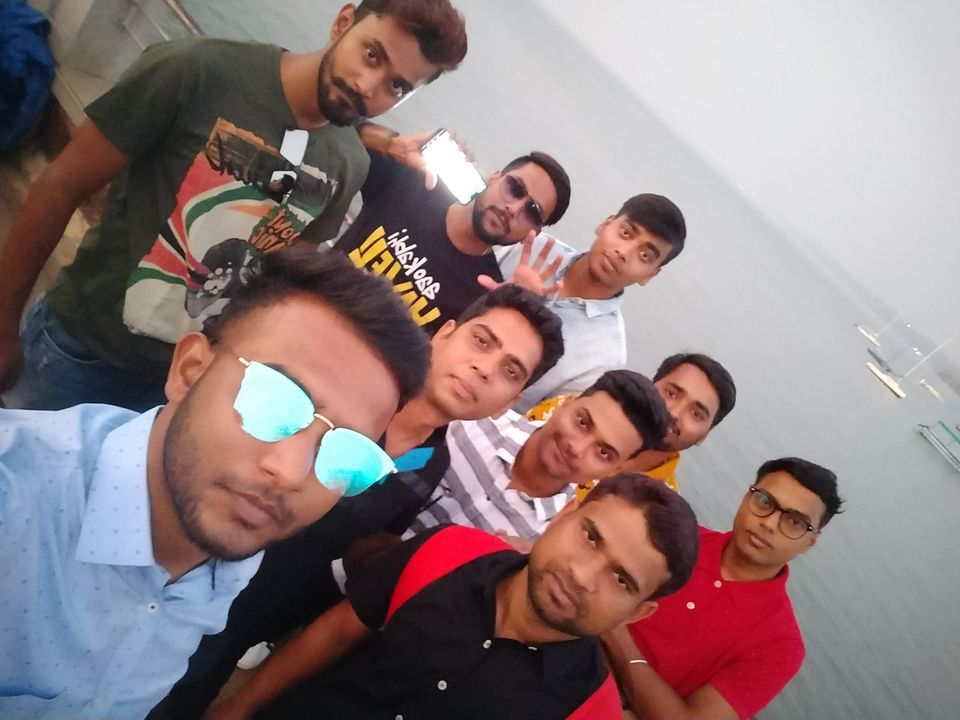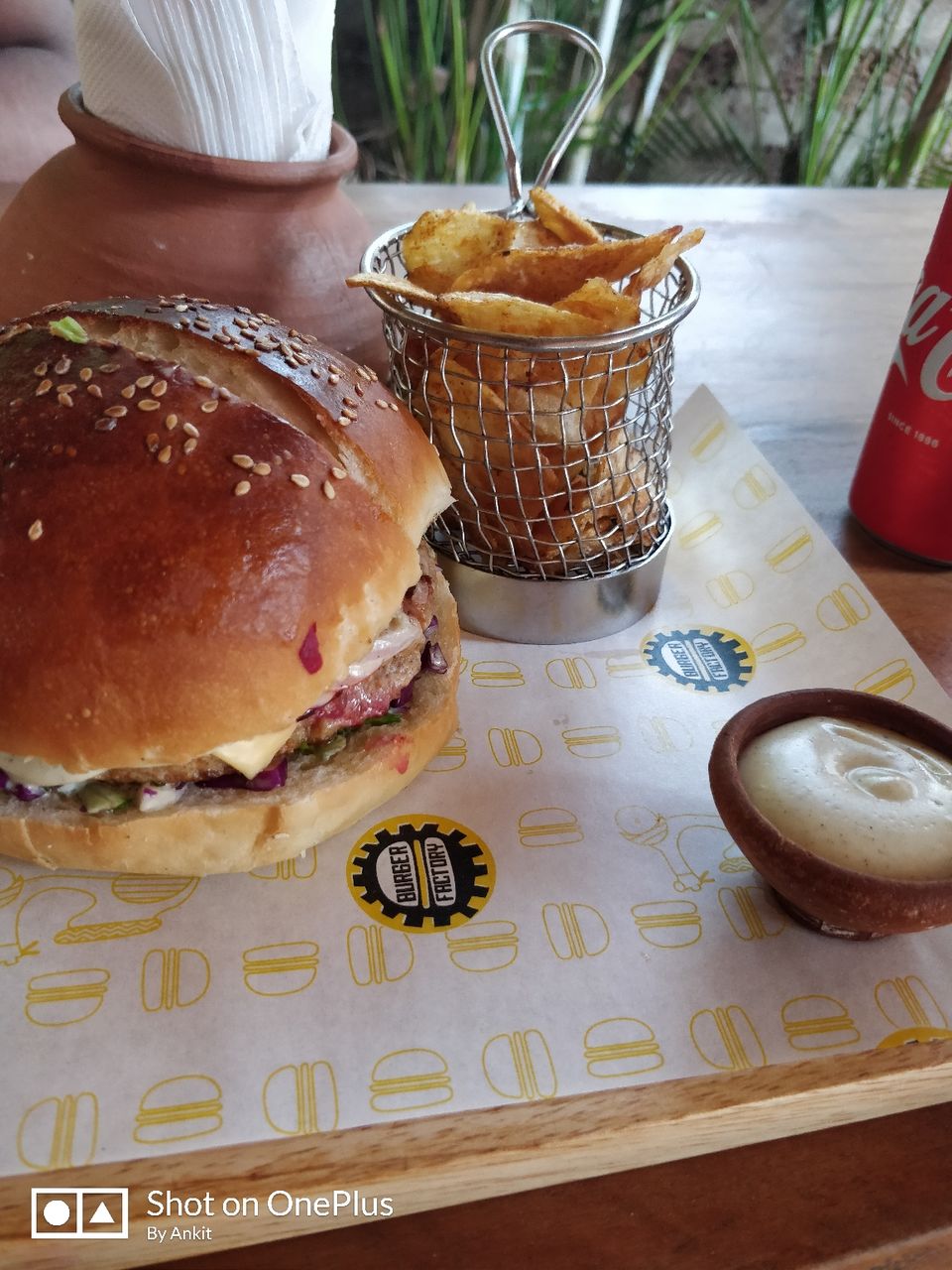 Expenses(Per Person) -
Breakfast - Rs 200
Burger Factory - Rs 300
Petrol - Rs 100
Dinner & Drinks - Rs 300
Today was our last day in Goa and we had to cover a lot places today. So, we woke up had breakfast and went straight to Morjim beach. We reached there at 10 AM. In this beach you will find more Russians as compared to Indians. We were there for a hour and then went to Ashwem Beach. We left from Ashwem Beach after 10 minutes and went to Arambol Beach. After taking a dip in Arambol beach we walked to the Sweet Water Lake situated 1 KM from Arambol beach. You had to walk that distance, there are no other options.
And yes, as the name suggest the lake's water is sweet in taste. I personally loved the sweet water lake. If you are visiting Arambol, then don't miss it.
We left from there at 1 PM and went back to hotel. After reaching the hotel, we had our lunch at 3:30 PM and then we went to Aguada Fort. Aguada fort was very beautiful and the view of the sea from there was too amazing.
At 5:30 PM the Fort closes, so we have to left. We then went to one of the most famous beach of Goa, Calangute Beach. We enjoyed the sunset there. Then went to the Arpora Saturday Night Market. This is a very big market and the best place to buy gifts for you family but this market requires good bargaining skills.
After the long day went back to our hotel had our dinner and a lot of drinks cause it was the last day of Goa trip.
Next morning we checked out from the hotel at 12 PM and went to our next destination, Mumbai.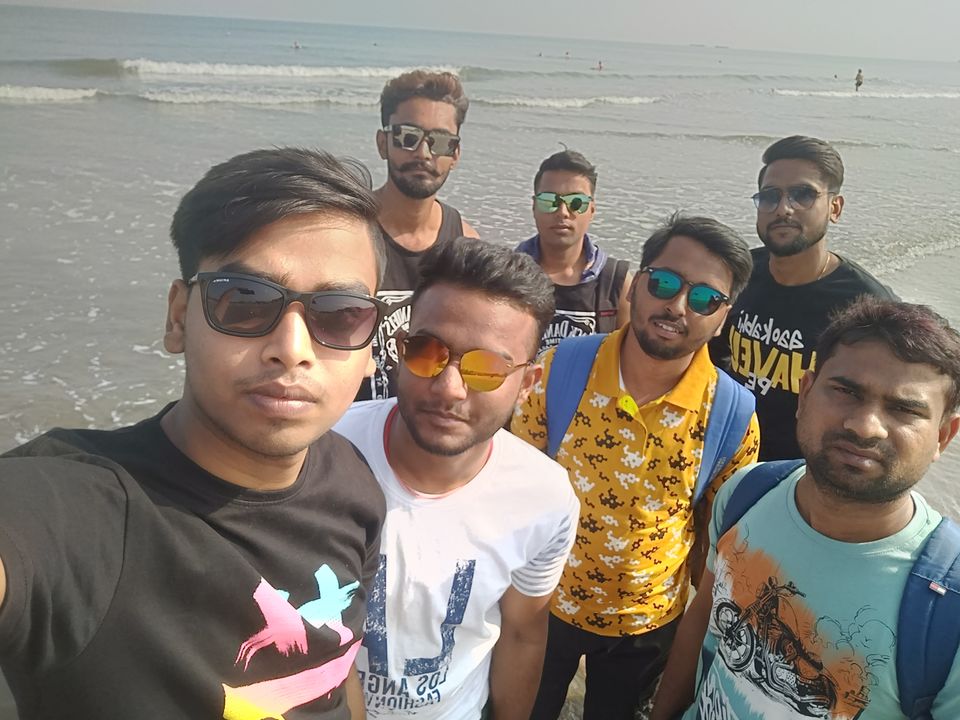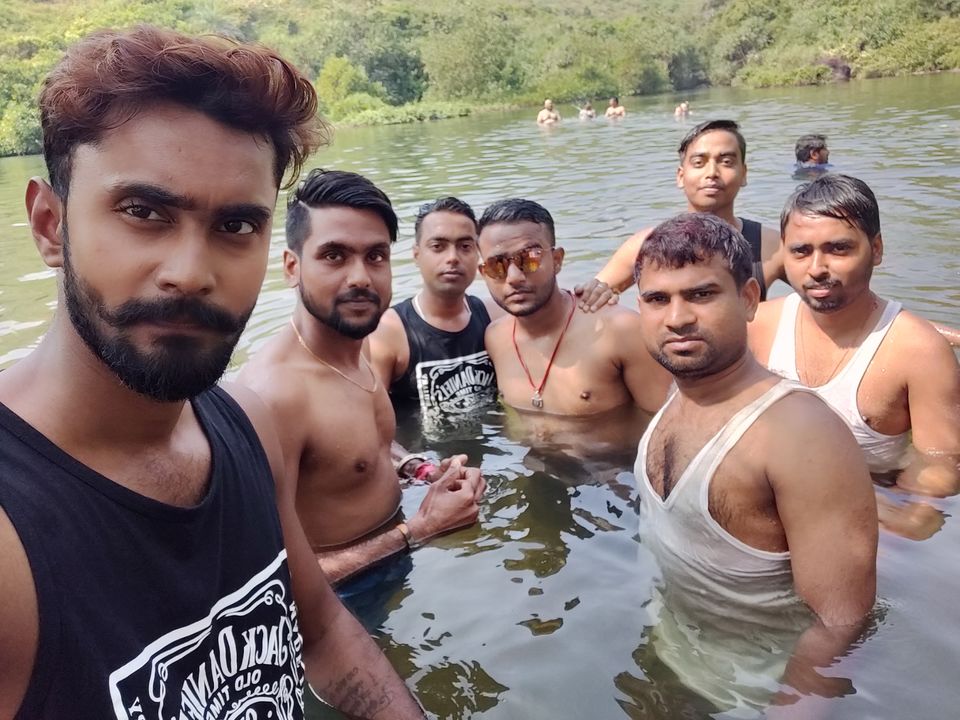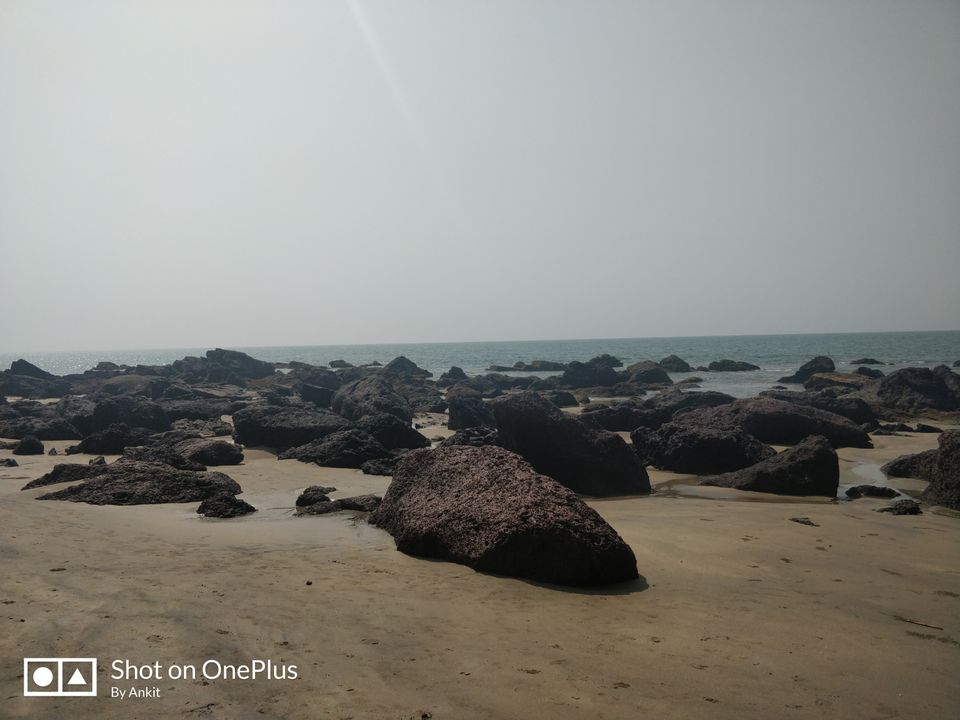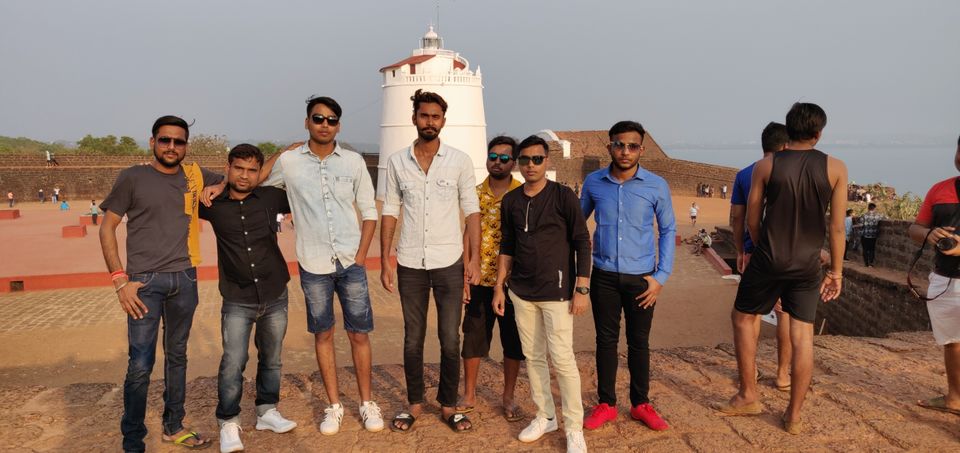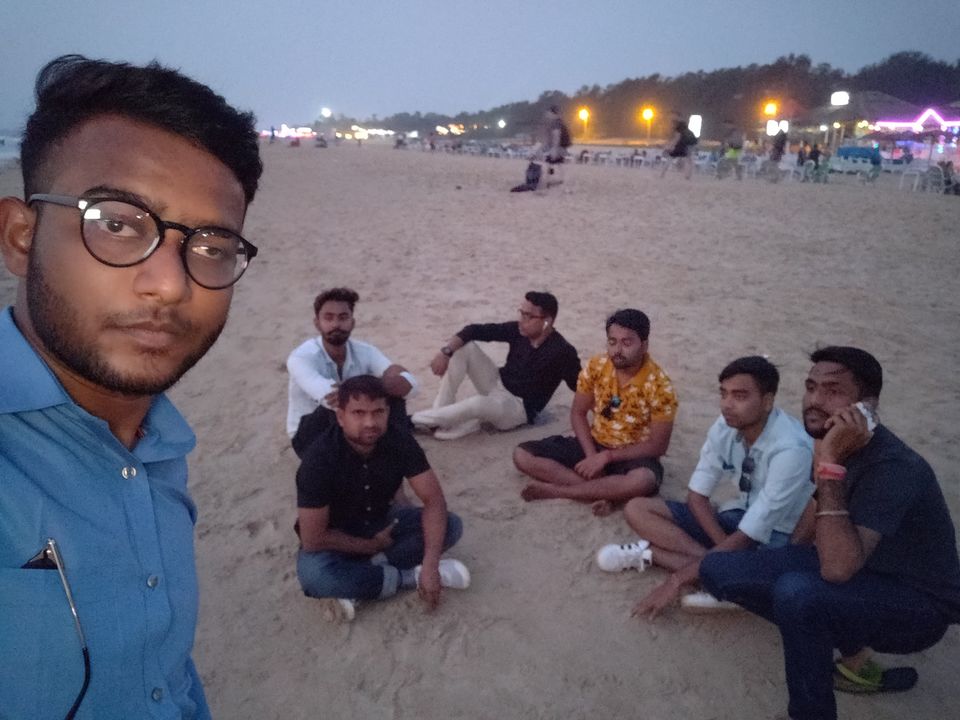 Expenses(Per Person) -
Breakfast - Rs 100
Petrol - Rs 100
Lunch - Rs 300
Parking & Bed at Arambol - Rs 100
Drinks & Dinner - Rs 400
Next day, Hotel to Thivim taxi fare - Rs 150
Total Expenses - Rs 16350 (Exclusive of Train/Flight fares & Shopping)
Notes/Tips:
1. Must go places - Titos Lane, Baga Beach, Dudhsagar Falls, Vagator Beach, Aguada Fort, Chapora Fort.
2. If you want to visit Dudhsagar falls then take a package from some tour operator.
3. Don't do water sports activities in the crowded beaches like Calangute, Candolim or Baga. Go to Vagator or Anjuna Beach for water sports. There you will be charged less and given more time in the activities.
4. The most efficient way to travel in Goa is via renting scooties or bikes. You have to show your driving licence for renting the scooty/bike.
5. Don't drink and drive, traffic police are everywhere. You will be caught.
6. Don't smoke in the roads or Public places, you will end up paying a fine of Rs. 200.
7. Alcohol in Goa is very cheap and the Food is too expensive.
8. Uber/Ola doesn't operate here. Install the Goa Miles app. It is the best substitute.
9. Drinking in the beach is not allowed.
10. Book a hotel in the Arpora area cause it is located in the centre of North Goa.
And the most important tip - Please don't litter the beaches. People come here to enjoy the beauty of the beaches not the garbage.