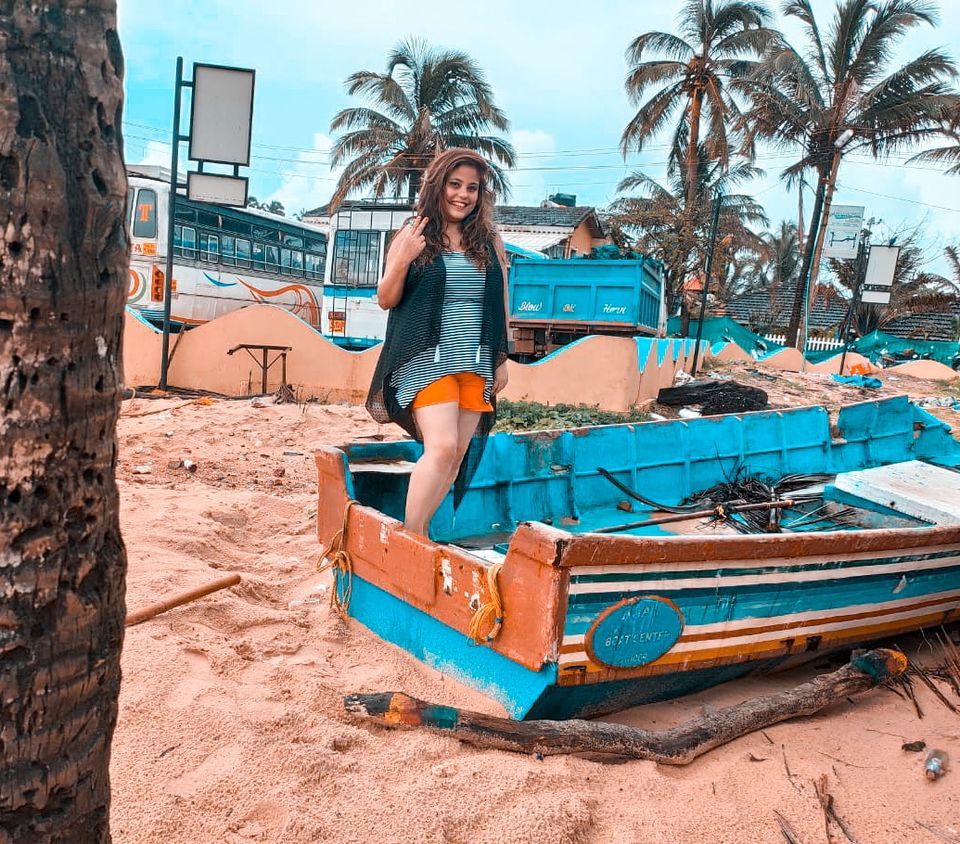 Goa is India's ideal beach city. It is a kaleidoscopic fusion of Indian and Portuguese cultures, soothed by the glistening sun, moon, turquoise sea, beaches, dazzling sand, seafood, beer, festivals, and spirituality. Despite being a small state in India, Goa has the most beautiful scenery on earth because of its golden coastline and lush green surroundings.
From couples to friends, and from solo backpackers to group travelers, Goa has magical moments and a diversified life for everyone. From north to south and summer to winter, Goa has different beauty in every season and at every location. If you opt for clear, glittering water and beaches, the north is the main attraction, but the south has its own charm with Portuguese houses, chapels, and calm alleys. This small city offers a wide range of vegetarian and non-vegetarian options for foodies. So, if you want to explore Goa in its entirety, here is the complete itinerary for North and South Goa.
History of Goa
According to Hindu mythology, Goa is associated with Lord Vishnu's Dasavathar. Lord Vishnu, in his Parasurama Avatar, made Goa. He won the war against the Kshatriyas and proclaimed Goa as the place of the Brahmins. From then until the fourteenth century, Goa was a significant Hindu holy site. Toward the start of the fourteenth century, Islamic intruders took control of Goa but didn't hold it for long. Because Goa was a port, it was ruled by the Vijayanagara Empire, and its waterfront areas were used by dealers to import Arabian ponies from the Middle East.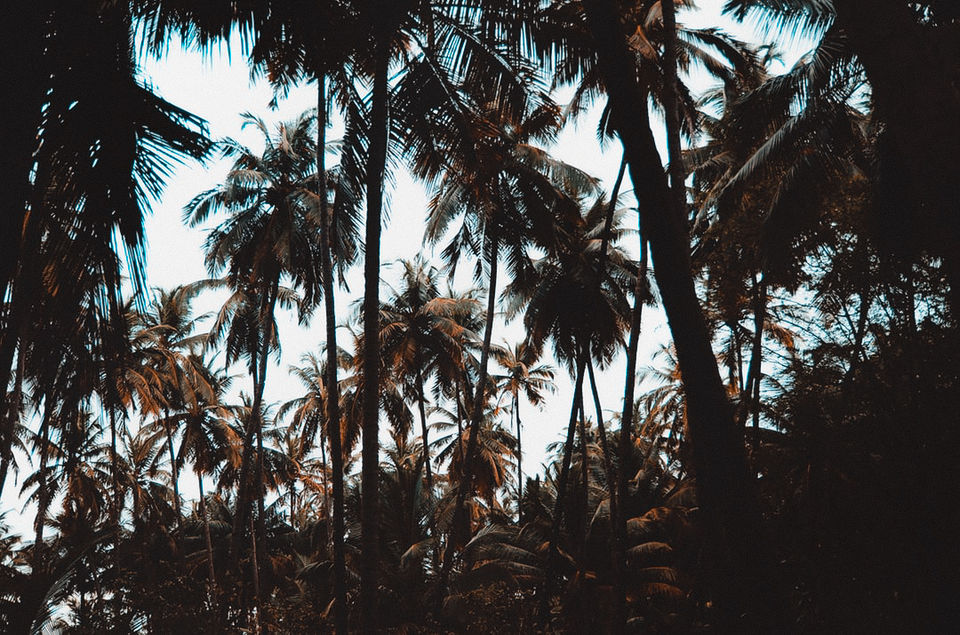 As European nations began to colonize India at the beginning of the sixteenth century, Goa quickly came under the influence of the Portuguese. Around the same time, Christian ministers led by Saint Francis Xavier entered India. His powerful influence destroyed many Shiva temples to convert people to Christianity; one of the temples is the Basilica of Bom Jesus, and other temple ruins are still very much there in South Goa. Goa was heavily influenced by the Portuguese for four centuries, and that's only the tip of the iceberg. During this time, the Goan culture disintegrated to adapt to western culture, and a unique lifestyle was born. Before the end of 1961, the Indian Army took control of Goa, and the Portuguese left the nation. The Goan populace didn't need to be added to Maharashtra, and in this manner, they were announced as a Union Territory.
Best Time to Visit
Goa has incredible seasonal variations throughout the year. There are some seasons that are so pleasant but crowded and costly, and some that are a little offbeat but less crowded and more pocket-friendly. You have to decide which season you would like to pick.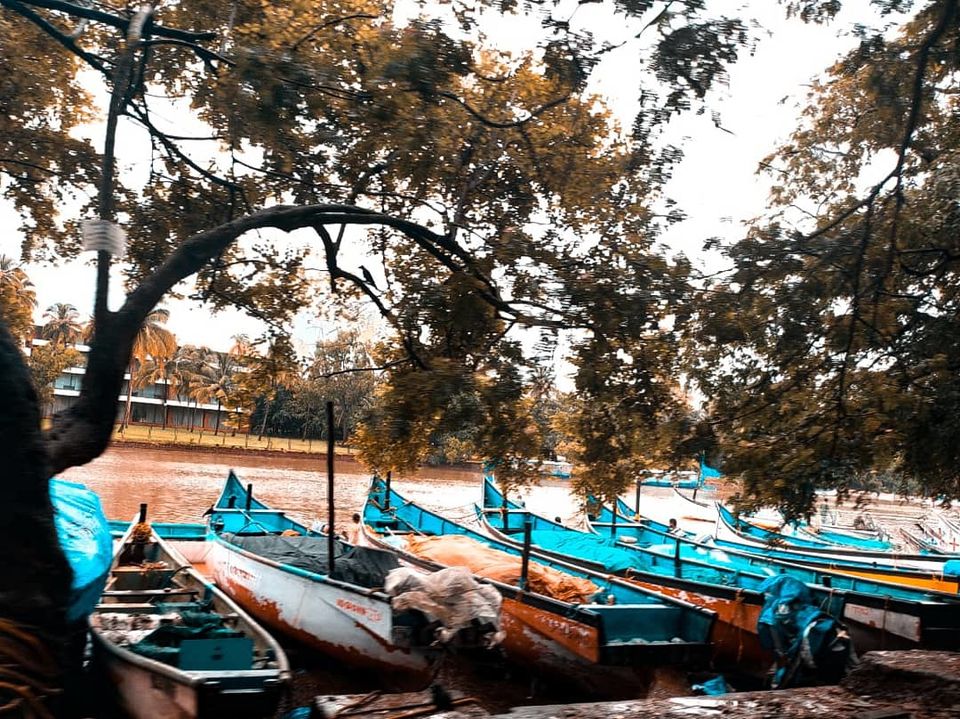 The Best Season (November–February): This is the best season for a party, chilled beer, mild and comfortable weather, and a perfect beach getaway. You can find most of the crowd, and foreigners in this season can also cherish festivals like Sunburn, New Year, Christmas, etc. As a result, prices rise in all areas, so book your hotels ahead of time because this is peak season, and hotel prices are much higher than you would expect.
Summer (March-May): Despite the extreme heat and humidity, prices are relatively low and crowds are smaller during this season.
Monsoon (June-October): My favorite season, though rains turn Goa into a rainy place. Most of the beaches are closed, and because of the rain, most of the hotels are surrounded by bushes. I visited Goa in August and found it extremely pretty, as the lush green countryside, less crowded sea beaches, and cleanest roads make it so beautiful. The price is reasonable and a great option for budget travelers to explore Goa in the perfect way.
How to Reach
The tiny state is always a top priority in terms of beaches and holiday purposes. A lot of crowds often come from different parts of the country and abroad to enjoy a relaxing holiday here. Keep the crowd in mind; Goa offers an extensive way to reach the destination via air, rail, road, and water.
By Air: If you travel to Goa by air, then the nearest international airport is located at Dabolim. Dabolim airport is situated at a distance of almost 29 kilometers from Panaji. This international airport is well connected to major domestic cities as well as international cities such as the United Kingdom and Germany.
By Rail: It is quite easy to reach Goa via the railways, as there are a few railway stations in Goa located in Madgaon and Thivim. Madgaon and Vasco-da-Gama are the main railway stations that connect South Goa, and Thivim is the main station that connects North Goa easily. These railway stations are well linked with Mumbai and then other parts of the country as well.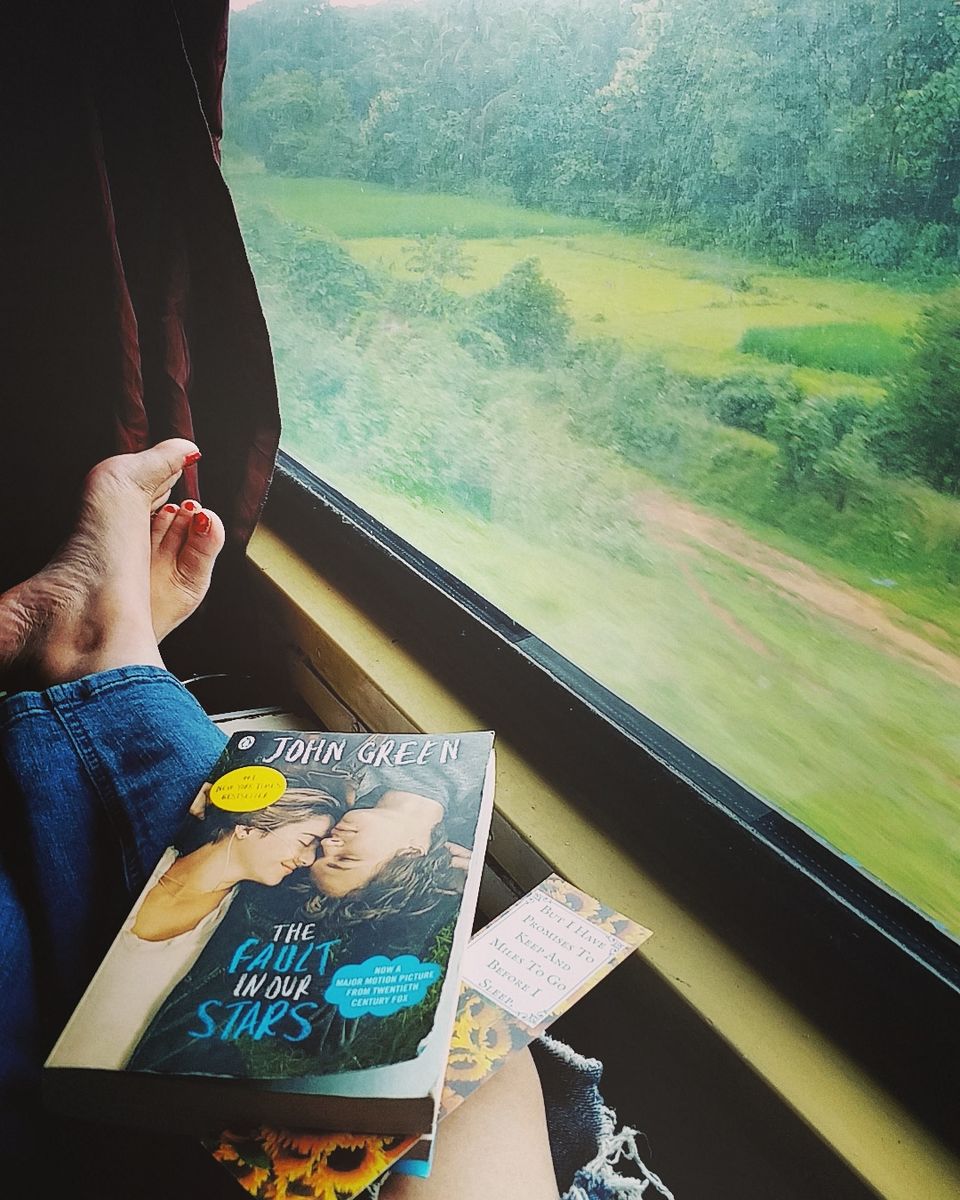 By Road: Clean roads are accessible and well connected to different cities. The bus services are also good here in the city. Anyone can easily commute via cars and cabs too. The roads are beautiful and give a surreal view.
By Cruise: One of the luxury affairs is to commute to Goa from Mumbai via cruise. There are a few services available, and you also have to book in advance, the price is really costly.
Where to Stay
There are so many hotels, resorts, homestays, hostels, and B&Bs available here, and you have to decide exactly which part of Goa you want to stay in. In general, South Goa is best described as a private vacation away from the crowds, whereas North Goa is best described as a party destination with nightlife, crowds, shopping, and beaches.
I stayed in the north part, and it was pretty reasonable, with one private beach ( but it was closed due to the monsoon). There are plenty of beaches, markets, and nightclubs. Most of the crowd is in the north, and you can consider it too. The options for lodging vary depending on your budget and the season. Let's claim that good resorts are really affordable in the off-season (from INR 500 to INR 3000), but in the main season, there are a wide variety of choices offered, ranging from INR 2000 to INR 40K plus.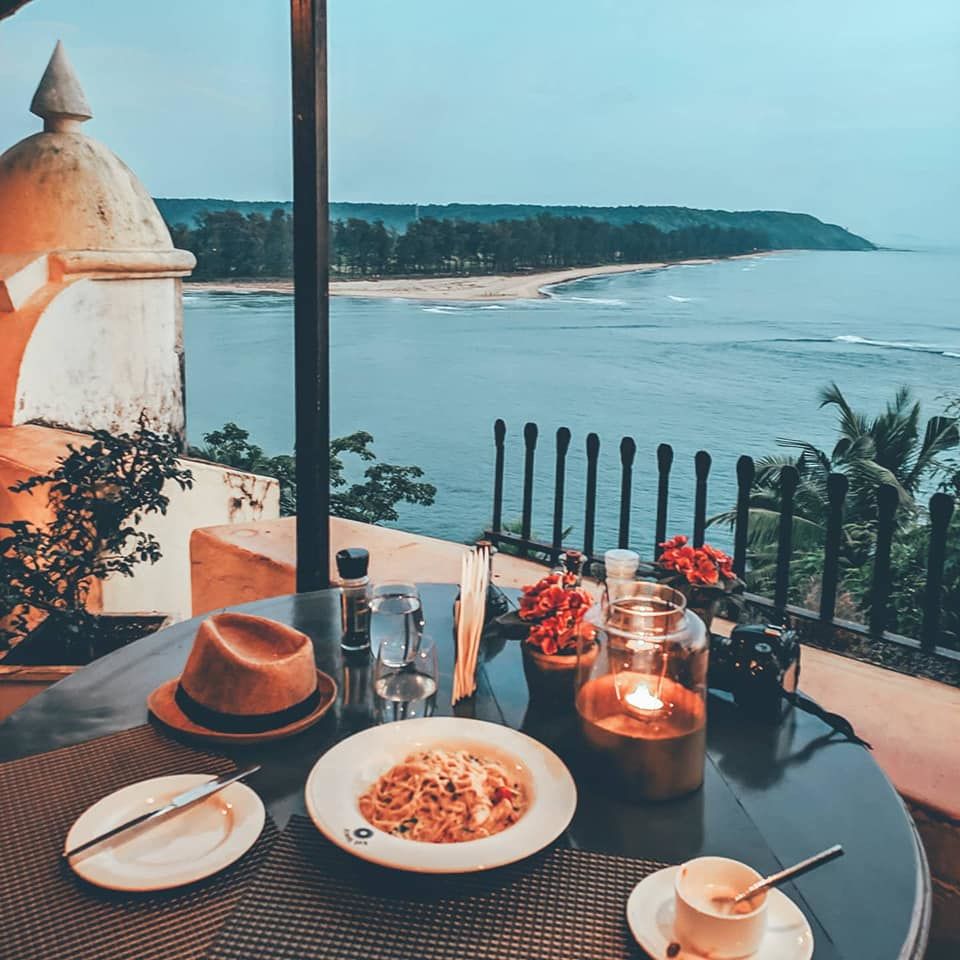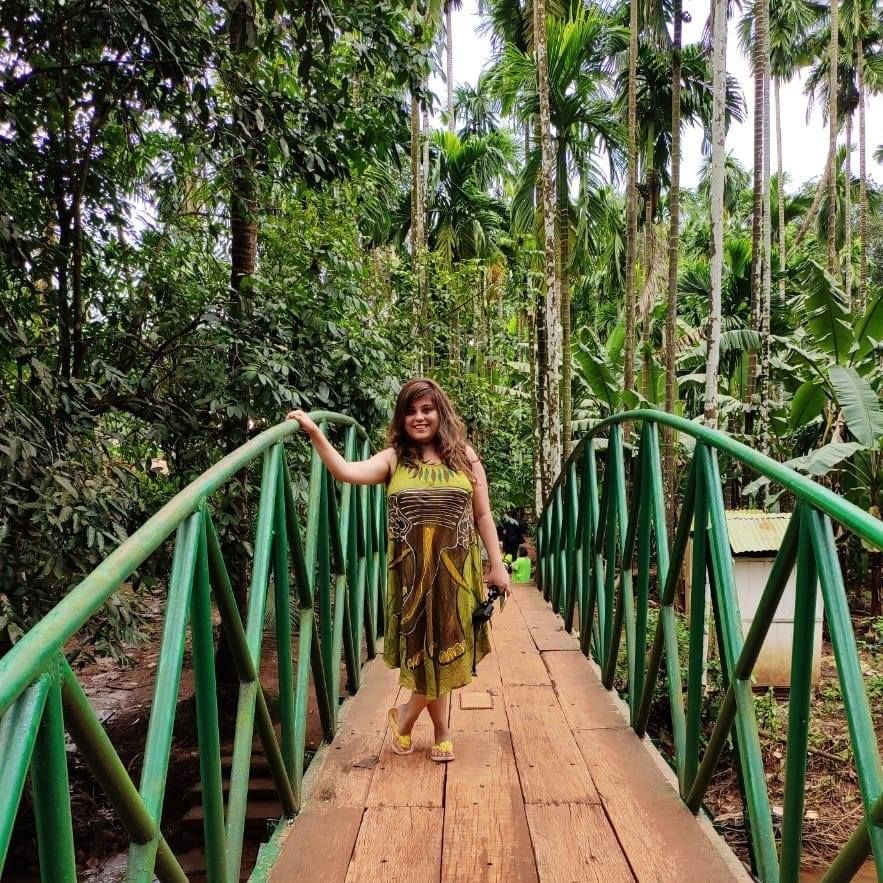 South Goa is serene, with a vibrant, colorful Portuguese culture, churches, chapels, beautiful walking alleys, splendid cafes, and amazing greenery everywhere, as well as a few mind-blowing beaches just perfect for a peaceful vacation. You can relax your days at any cafe while sipping your favorite drink while reading a book, or simply walk in any colorful alley while holding the hand of your love.
What To See in North Goa
Goa is called the "paradise of beaches." There are almost 50 beaches you can find here, and almost 21 are in the north. Surprised ?? Yes, I was surprised to learn that the remaining 29 beaches are in the south, but not all of them are accessible, and the most happening beaches are in North Goa.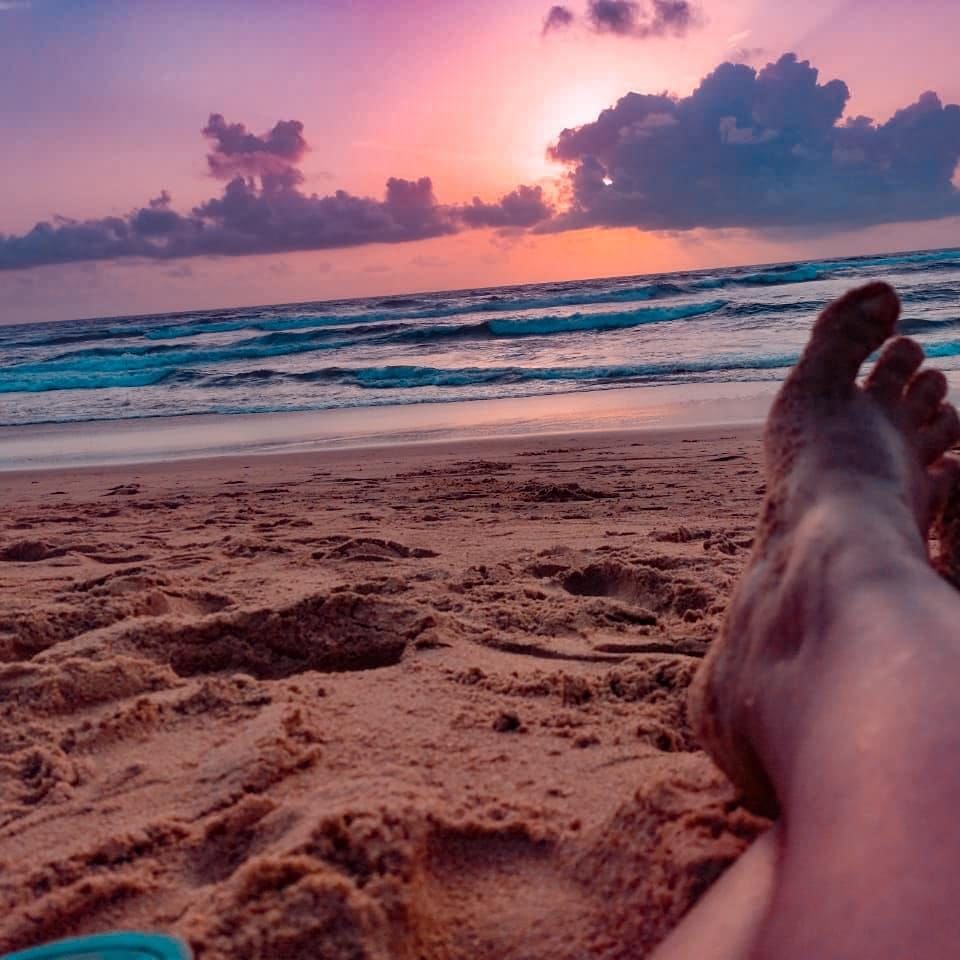 Arambol Beach (my personal favorite), Mandrem Beach, Ashwem Beach, Morjim Beach (the cleanest and also known as Little Russia), Chapora Beach, Vagator Beach, Anjuna Beach, Baga Beach (crowded beach), and another famous and personal favorite beach is Calangute Beach.
Places to visit in North Goa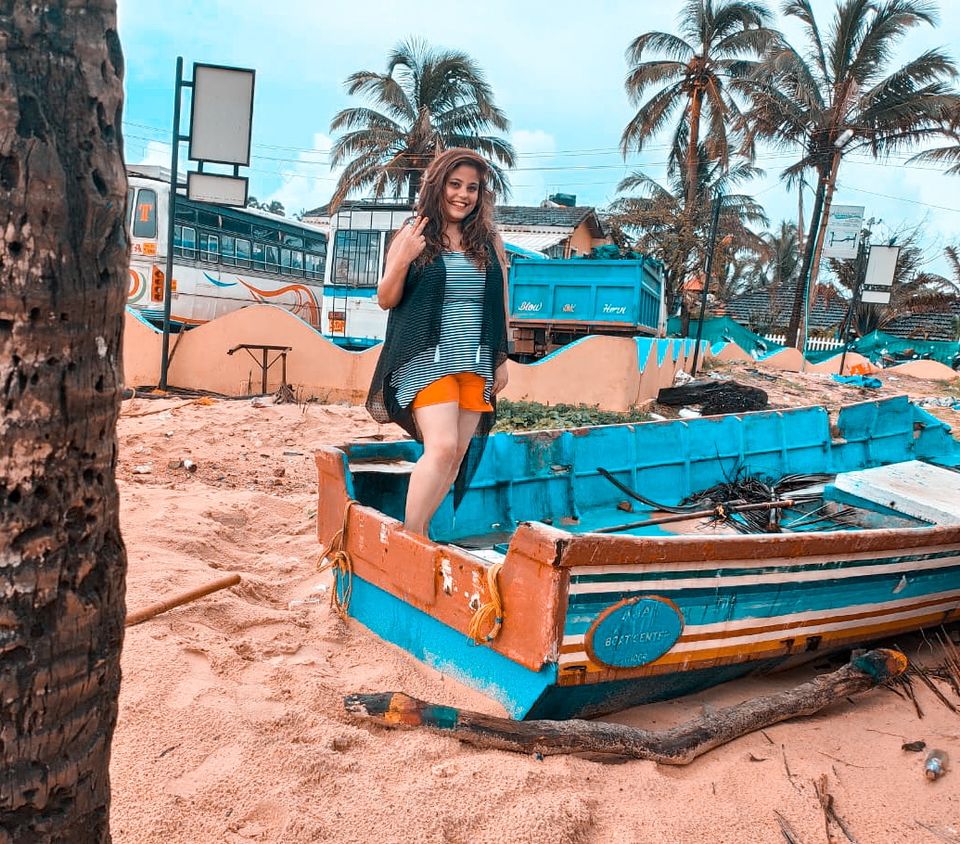 If you are a traveler who wants to explore every nook and corner like me, then you must visit :
Chapora Fort
Fort Aguada
Apart from that, there are plenty of chapels and churches surrounded by the northern region; just walk down the roads and enjoy your moments.
I have made a video of my trip, that describes every little thing about North Goa. You can check it out here.
What To See in South Goa
South Goa is rather dulcet, with serene beaches like Colva, Miramar, Palolem, and Galgibaga (famous as a nesting ground for Olive Ridley turtles), which are simply away from the world but really worth paying a visit if you are looking for some peace and calm ambience. There are other beaches also situated in the south, but most of them are not very clean or accessible.
Gems of South Goa
The south has really been blessed with lush green beauty and some amazing places to visit.
Spice Plantation
Basilica de Bom Jesus
Dona Paola
I have made a video on my trip, which describes every small thing about South Goa, You can check it here
A One-Stop Guide for Shopaholic People
Goa has so many local markets where you can easily get a lot of souvenirs, beach hopping dresses, accessories, and many more at a very cheap price. Sometimes you have to bargain a lot to get the product; otherwise, this is a great place for shopaholics.
Checklist
(Based on my Personal Experience)
Make sure you carry a good amount of cash, as there are a few ATMs available in Goa.
Be careful with your phone. My phone got damaged due to moisture.
Don't throw empty beer cans, bottles, or packets anywhere or in the water. Use a dustbin for that.
Don't make any offensive comments toward foreigners or anyone else. Be a responsible traveler.
Not every type of fish is delicious. Try first, then order.
Cab charges are very high, better go for the rent-a-bike or cab option.
For more travel stories and information follow me on YouTube
Ready to travel for free? Earn credits and redeem them on Tripoto's weekend getaways, hotel stays, and vacation packages!
Be a part of the largest online community of travelers on Tripoto's Facebook page!