When you are visiting Goa for the first time, you start from Calangute, the queen of beaches in Goa. Though a bit crowded, its a must, it gives the feeling of a typical Goan trip.
I reached the beach by 10 am and stayed there till 4 pm. Calangute is famous for water sports activities.
When you are in Goa, your day starts with beaches only. On my second day, I drove my Activa to Vagator beach, which is north to Baga beach (approx 6 Kms). It's a less crowdy, or you can see not crowded at all, but a beautiful beach. It's scenic beauty is amazing, where the Chapora fort, which is located towards its right, adds to its amazingness. It's one of the beaches of North Goa for spending time in secludedness. Though water sports are available here, and comparatively can be cheaper from Calangute and Baga, but they are more enjoying at the latter ones among the crowd. I spend time time till 3 pm.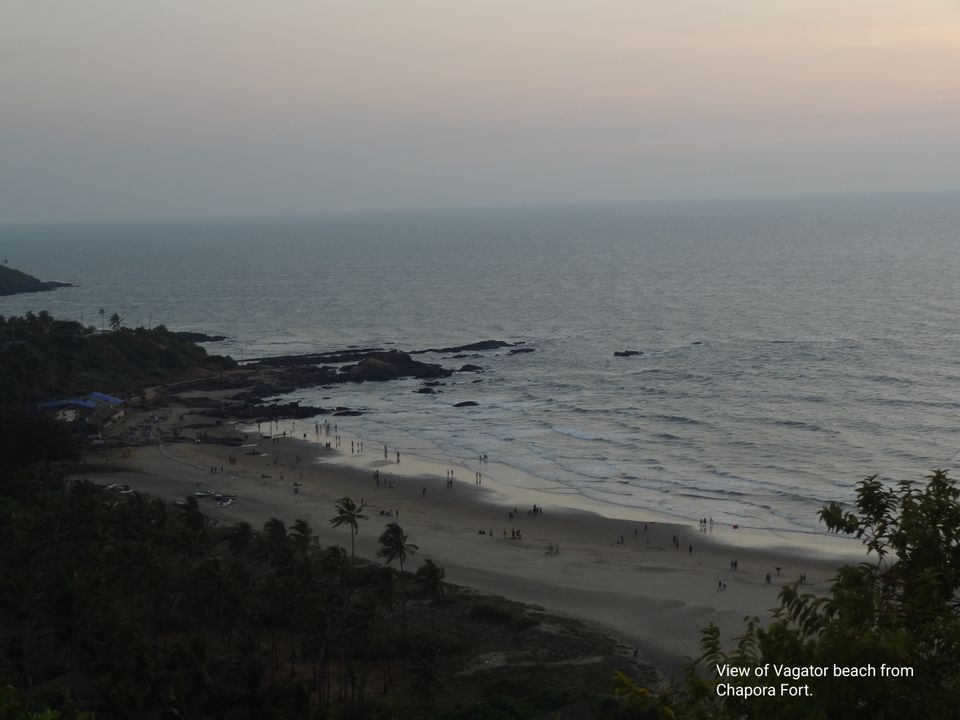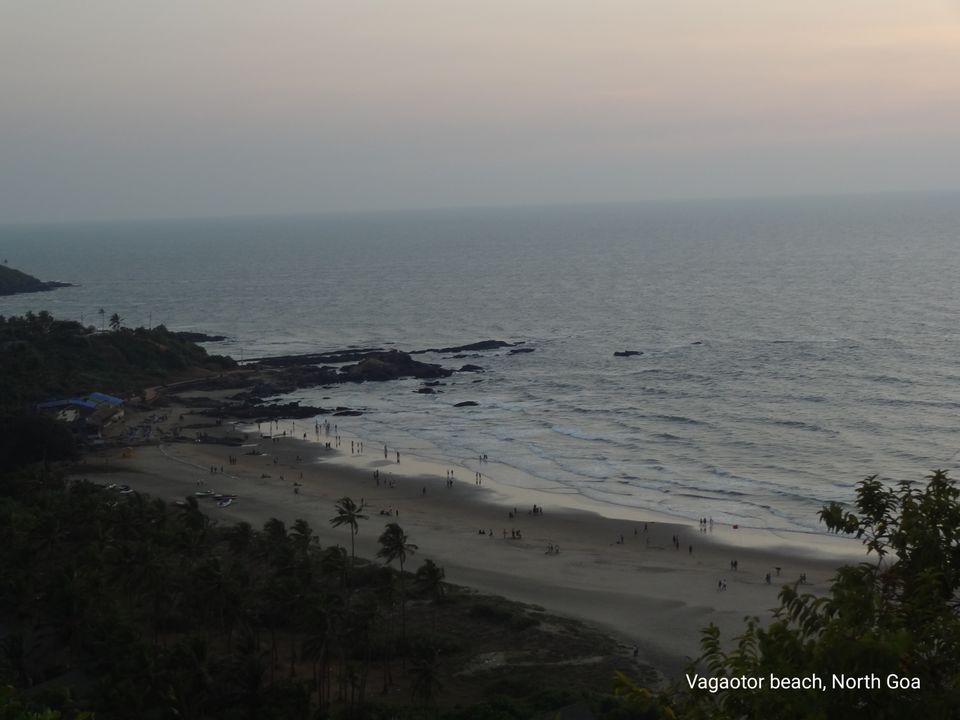 When you go Goa for the first time, you are keen to visit as much as places you can, but in that sometimes you may waste your time in deciding where to go? This is exactly what happened with me. On our third day we could not decide that we should visit Chapora in morning afternoon and evening, so we went there at around 12 in the afternoon and found its not worthy to visit it in the afternoon because by that time sun was overhead, and ofcourse that's the time you should be on the beaches. So we straight away drove ourselves to Morjim, north to Vagaotor, and 20 Kms from Calangute, the centre. Morjim is more beautiful and secluded, less crowded. It's ideal for spending time without any water sports activities. One of the best to remain in the sea waters for hours. It's calmness is amazing. We spend time till 4:30 pm. Thereafter drove straight to Chapora fort, which is one of the best Sunset point in Goa. We found it amazing. The 16th century old fort has only remanats left, but the sunset was amazing from its top.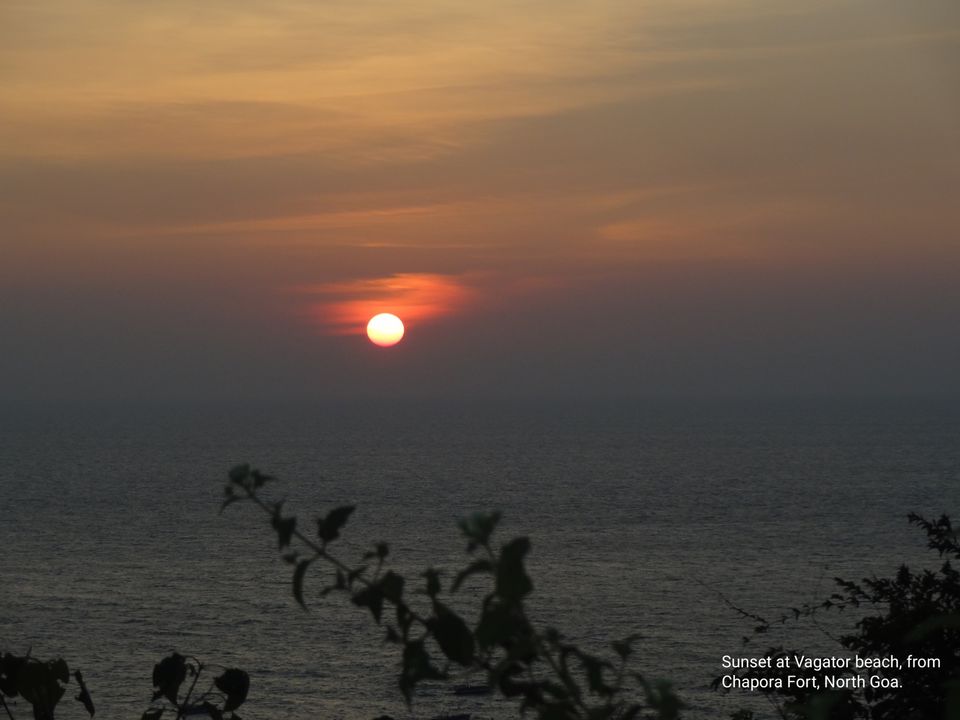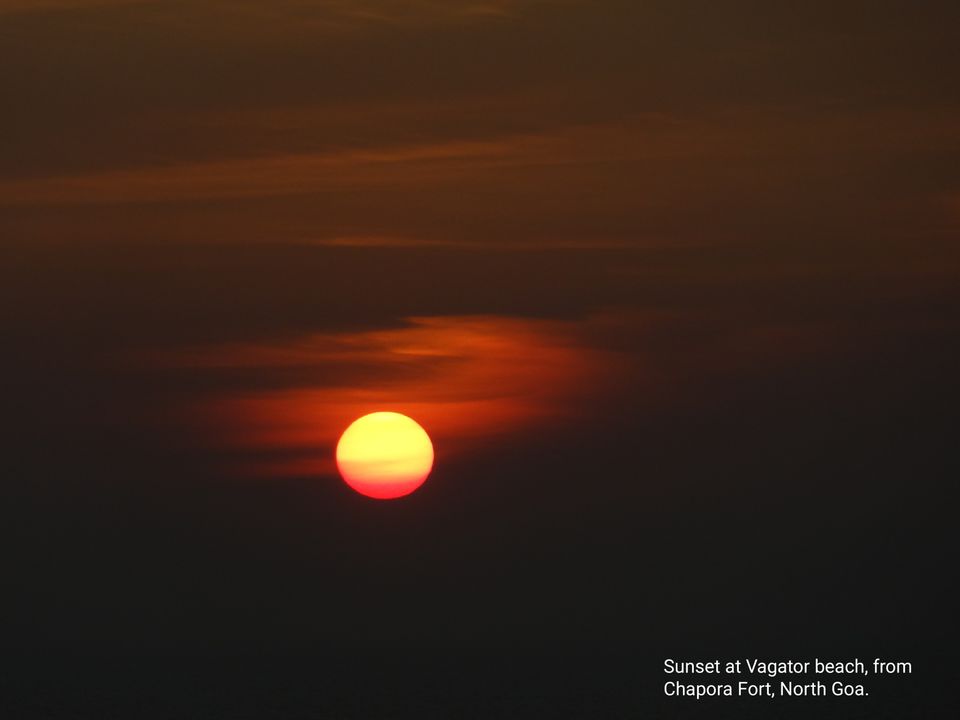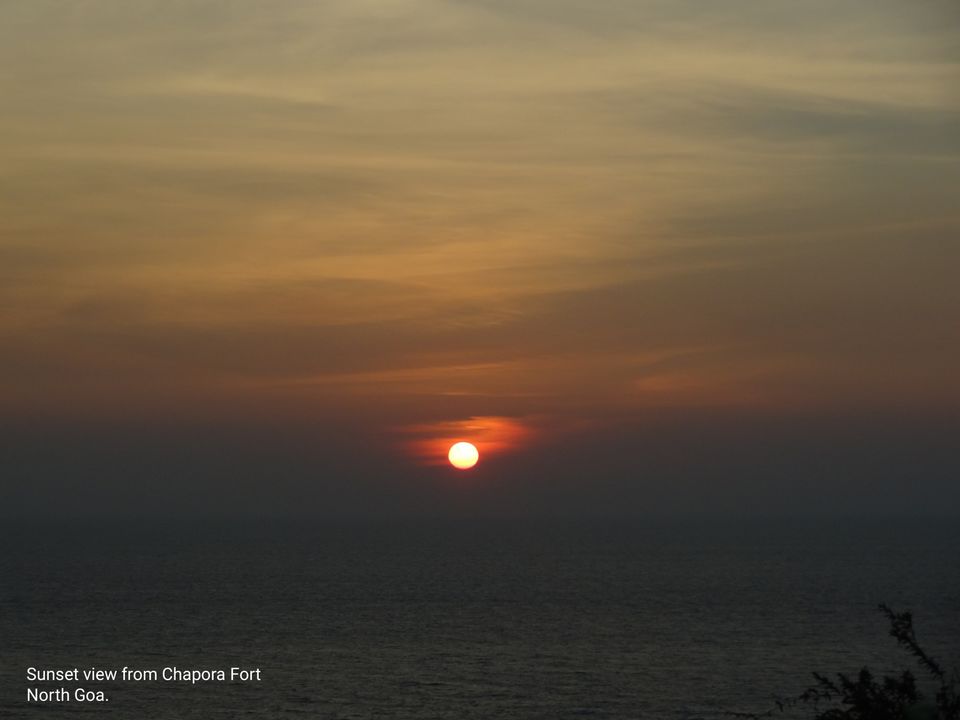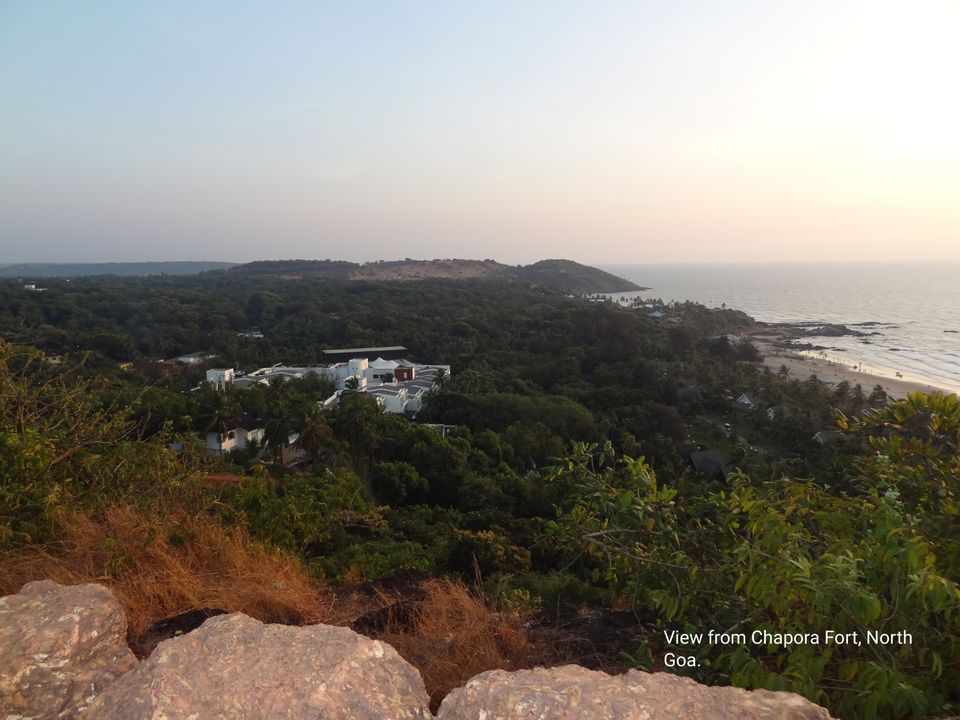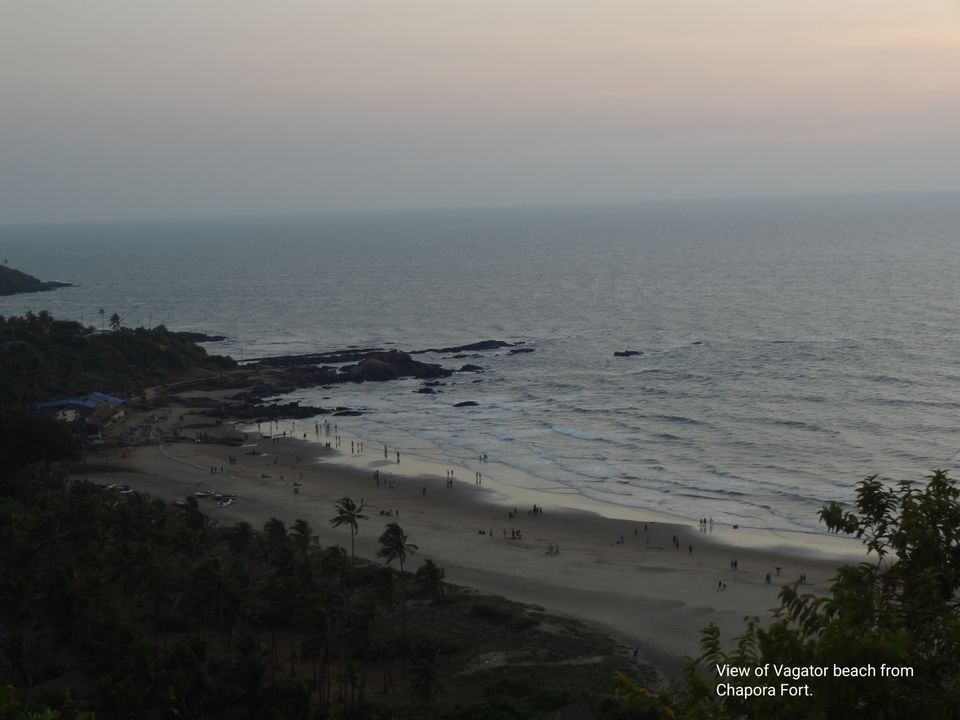 Our fourth day did not start with beach, infact we did not visit any beach this day. We visited the Heritage Churches located in Old Goa, Panjim. While visiting Panjim, donot miss a round at Fontainhas, the Portuguese colony with colourful old houses, belonging to the Portuguese period in Goa. We also visited Dona Paula jetty in Panjim.
On our fifth day, the second last day of our trip, we decided to visit beaches in South Goa. We chose one of the southern most beaches and the most beautiful among the beaches of South Goa, the Palolem beach. It's 80 Kms from Calangute and a 2-2.5 hour journey by car. But it's really amazing beach, even more calm, secluded one. Here besides the beauty, Dolphins are another attaractions.