So we reached Goa in the morning around 10, via the road!
Road trippin' all the way from Mumbai to Goa.
We were a group of 20 people, so one can imagine how difficult it was to do a Goa trip without it being cancelled!!
In Goa, we had already booked a hostel (#hashtag rooms) just around the Calangute Beach, so the first thing we did was to drop our bags and rush towards the beach and have a refreshing bath in the incredible Arabian sea!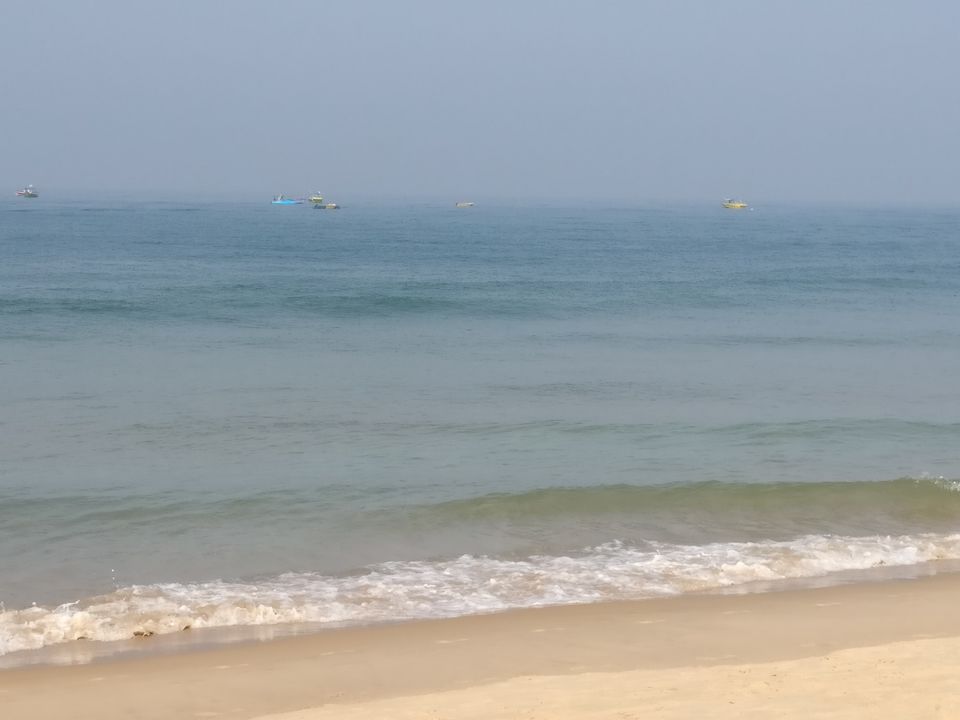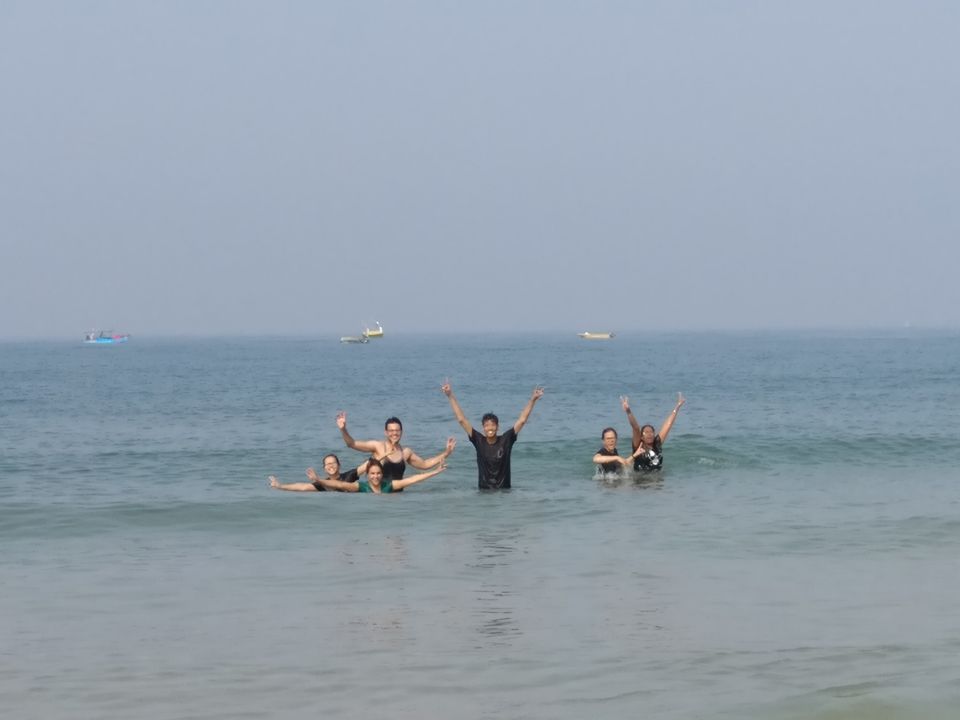 What could be better than this.
I could tell you, having a beer or two and just chillin'!
Later that day we gave in to our seafood cravings, at another beach, to be precise Candolim beach!
If you are a non vegetarian, trying Goan food is a must.
Let's talk about the night now, Titos lane and Baga beach were calling us.
As we drove in the lane, all that could be heard was Bollywood music booming across the street!! You could dance your feet off there and then!
Just opposite Titos Lane is the Baga beach, the most happening beach at night, full of lights and colour.
This was our first day at Goa, the place every group of friends want to visit together.
Let's start day 2.
We woke up around 12 in the morning (you can imagine why) and got out of our rooms by 2.
You must know that Goa is not made for travelling by the day. Goa lives for the night!
The day is full of sun, sweat and humidity!
First we had Lunch at the Fisherman's Wharf, another restaurant to quench the non vegetarian I have living inside of me!
Then we went towards Panjim, to visit the Largest Church of India ( maybe even Asia!) - The Basilica of Bom Jesus.
Bom Jesus literally means 'Good Jesus'
It contains the relic of St. Francis Xavier inside a silver casket.
Everything was so serene and beautiful!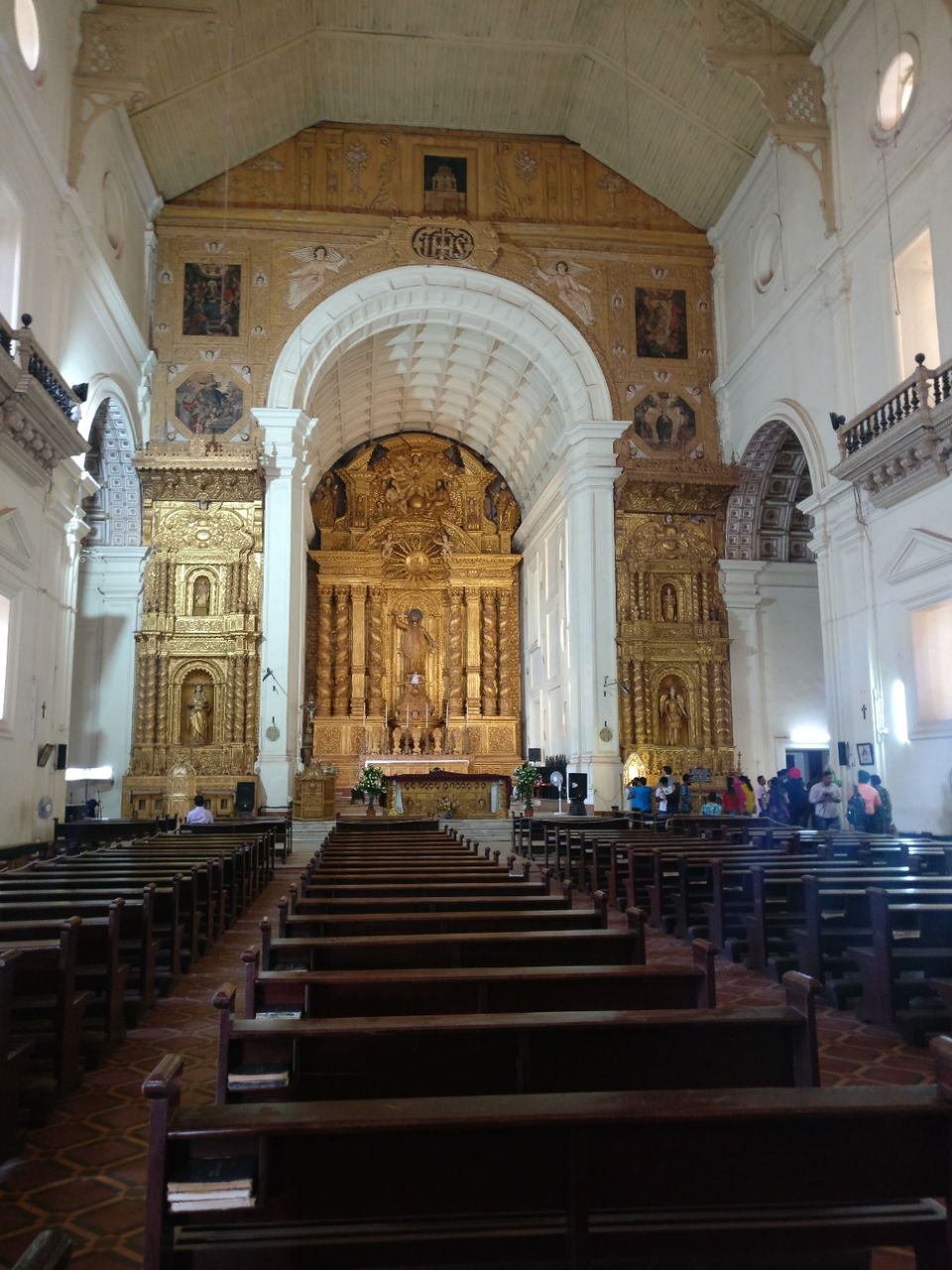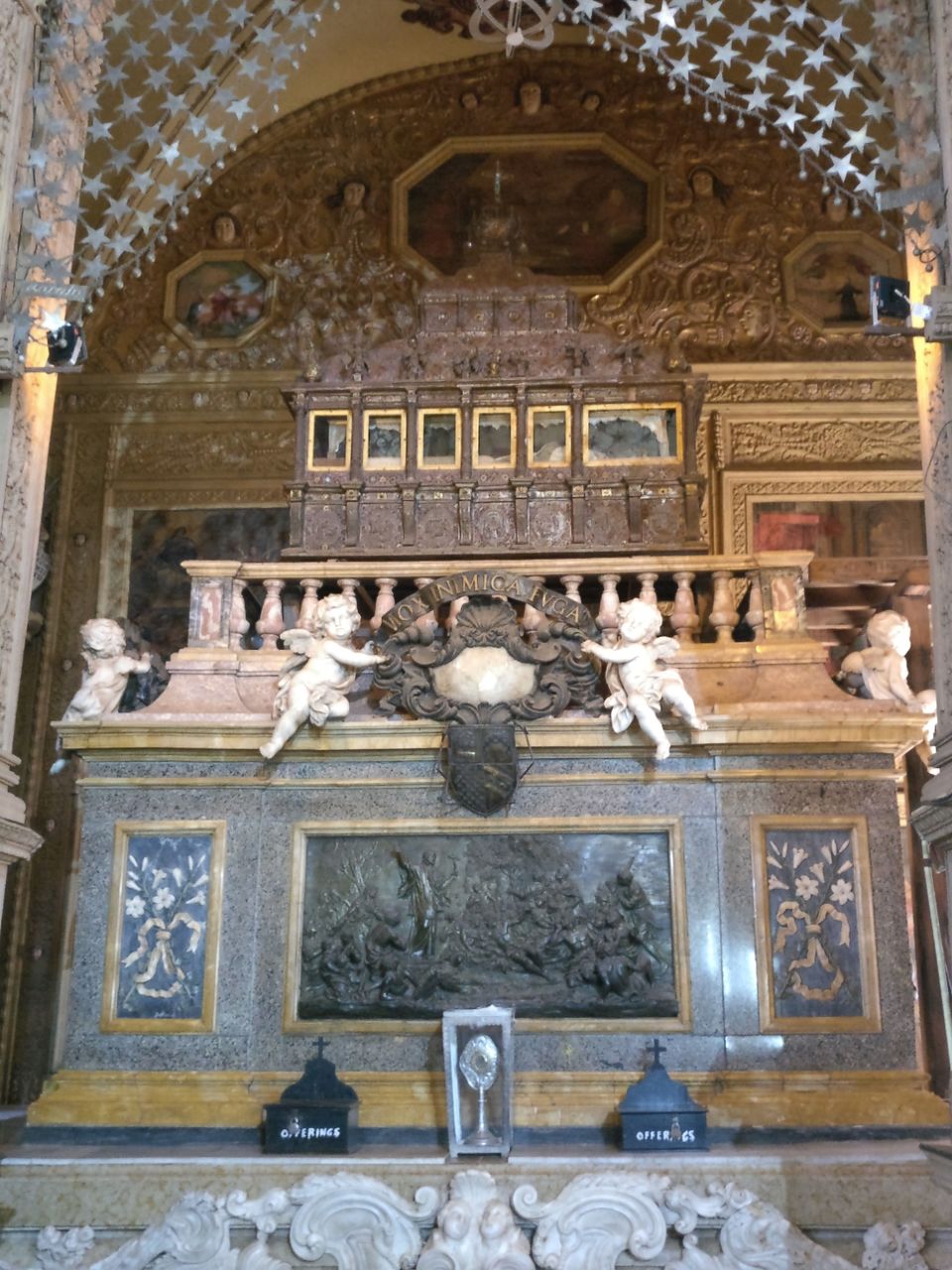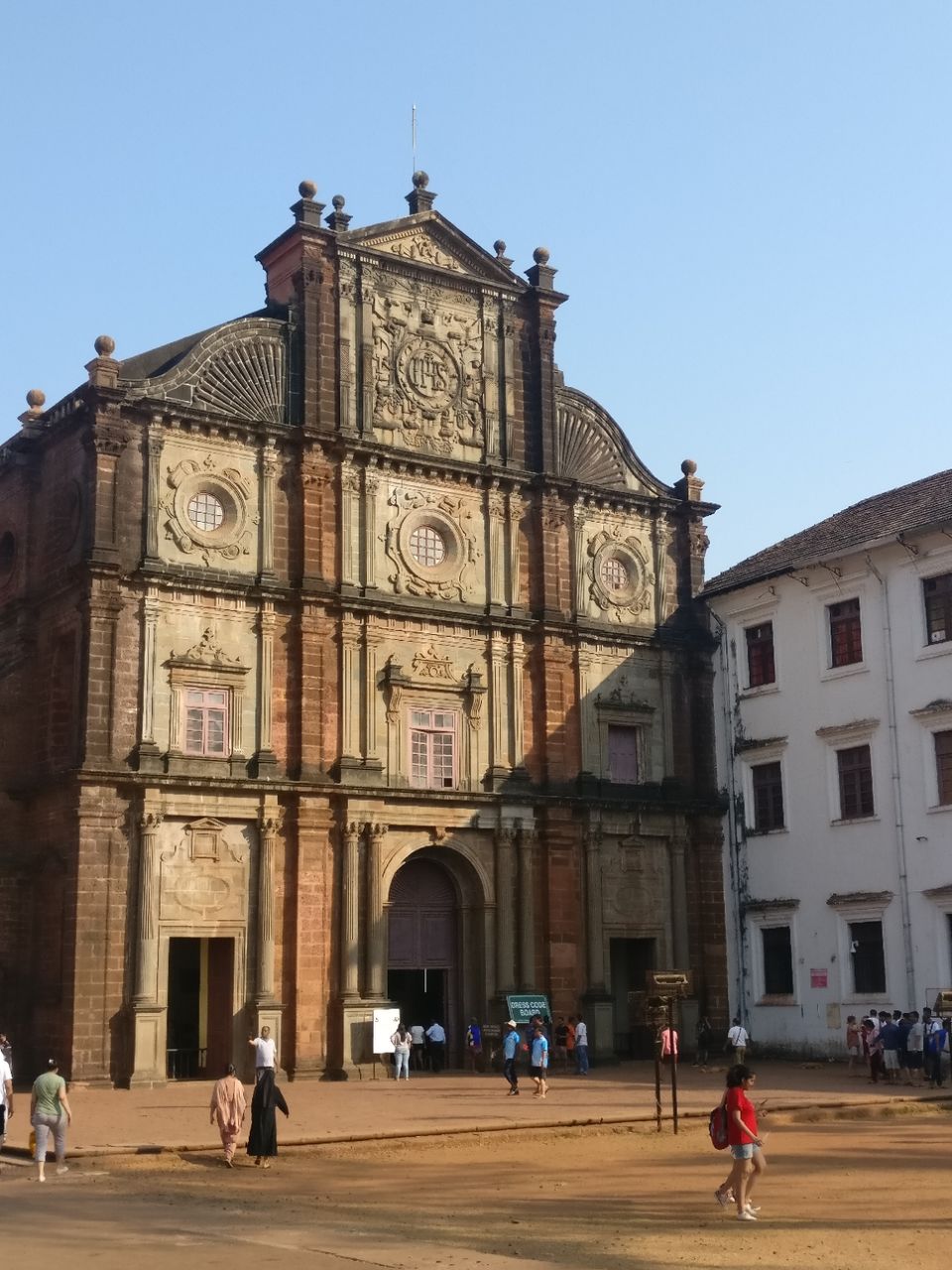 Later, we went to Dauna Pola, the Westernmost point of India, but unfortunately it was under some construction.
So instead we went and travelled around quaint little Portuguese homes, and treated ourselves with a session of pictures.

At Night, we decided to spend a peaceful night and slept at the beach along with the Arabian seas, listening to the sound of the waves ( to be honest which were a bit terrifying at first!) just near our hostel, at the Calungte Beach.
We were all alone there, but it was an experience that one can't just forget!