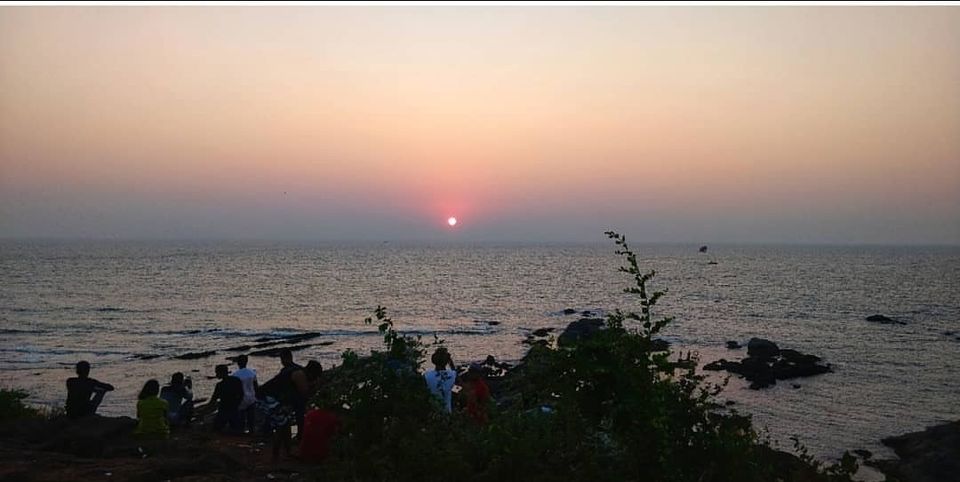 Hello everyone welcome to my blog myself Pushkar Goriwale and i m a solo traveller from mumbai and also a freelance photographer. If you are planning a trip plan with yourself only, travel solo because so many groups of friends plan a trip for goa and its not happend as they planned so dont wait or ask for any one just travel solo enjoy your own company meet with new people make new friends. So today i m giving some tips to plan a trip to Goa in low budget, let's start!
1. TRAVELLING.
If you travelling to goa there are so many options to get there, you can take a flight, train , or a personal vehicle but the flight tickets are to expensive and petrol price is too high so you want to go to goa then book a train or a bus train ticket will cost you around 1200 INR and bus will cost you around 800 to 900 INR .
2. HOTEL BOOKINGS
I ll suggest you that don't book a hotel for stay if you are on low budget go for a hostel. There are so many hostel in goa near by beach also, i was in goa i stayed in a hostel for 6 days, hostel name was FOLKLORE HOSTEL its a 500 mtrs from vagator beach.
There are so many other hostels in goa you can search on a App call HOSTELWORLD OR BOOKING.COM and hostel stay will cost you around 350 to 500 per night and the atmosphere of hostel is so relaxing and the owners and staff of hostel are very friendly and the main thing is you can meet new peoples in the hostel .
3. PLACE TO VISIT HOW TO VISIT
There so many place to visit in goa. if you are are a party animal so you can stay in north goa there are so many party places ig. Shiva Valley, curlies , vagator hill top if you are staying in hostel you will get to know about these places . And there are so many church and forts that you can visit ig. Old goa church , chapora fort, Fort Aguada. And the main tip to travel in goa is if its a walkable distance then walk dont rent a scooty or bike for small distance its good to walk dont waste your money on renting scooty for small distance.
4. CARRY CASH WITH YOU
Some of place doesn't accept credit cards or debit cards so you must carry cash with you coz card swipe cost you 3% extra.
5. BOOZING AND DRINKS
Don't buy your drinks from shaks or near by beach find a supermarket or wine shop to buy drinks you will get cheaper price for drinks.
6. SHOPPING
Shop early morning, if you go in local shops in the morning before arriving other costumer they are so superstitious to make their first sale you can bargain very well if you are good in bargain then you will get your thing in cheap price. Night flea market are awesome there is Saturday night market.
Thats it if wanna add some more information then you are welcome in comments and if you want to share your experience make a blog on tripoto.com and make people Know about it.