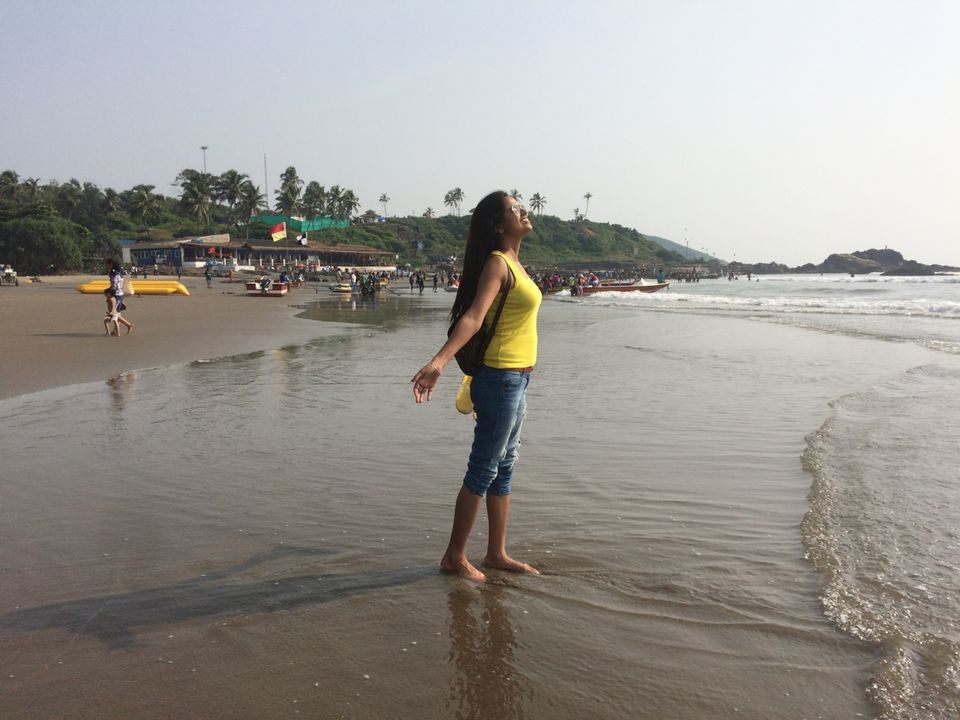 Being north indian girls, we are restricted to follow certain safety rules therefore North Goa proved a paradise for us during diwali 2017.
Goa- the smallest state of India (by area), actually has the most broad minded indian people.
Goa remains in my bucket list every year. Hence I and my friend decided to go there on diwali so we got really cheap flights n hotel.
We took a late night flight from Delhi and reached at dabolim airport Goa by 1 am. We reached our hotel " Palmarinha resort" by 3am and got our upgraded suit room ready for us. Slept for 3 hours and woke up at 6 am to get the glimpse of sun rise at " Baga Beach".
Note- A scooty would cost just 300 INR a day. Goa has narrow streets and you may get stuck if you are going by car. So hiring a scooty is wise decision and even cost effective.
Baga beach- a beautiful beach attracting most of the foreigners due to adventure water sports and famous Tito's lane ( party place) nearby.
As we reached there at first light, the place was quite and mesmerising. I sat there for 2 hours, and that was a time when there was nothing in mind..just me, nature and a cup of tea.
After baga, We reached at resort and jumped into the swimming pool to releax. After breakfast we took a sleep till lunch time, had lunch in the resort itself and then roam around the resort, as it is quite a big place having a lots of games to play so we decided to play Table tannis. In the evening, we went for Tito's lane and did party as never before. Late night we started for Anjuna beach and sat there for an hour to releax.
At 11 we reached at room on our scooty.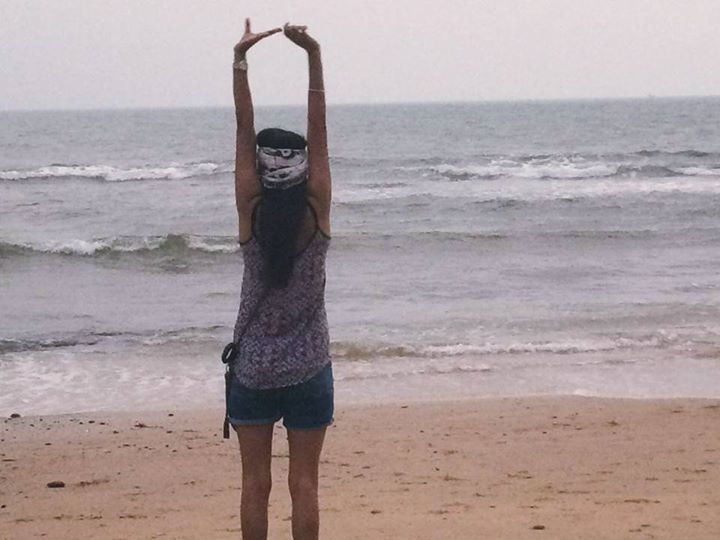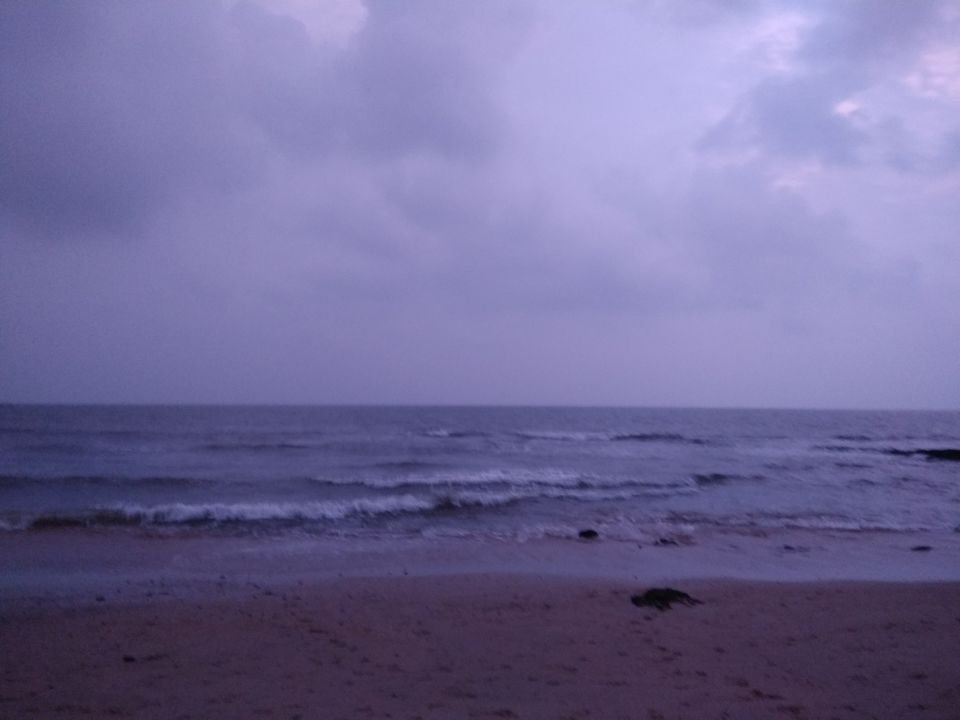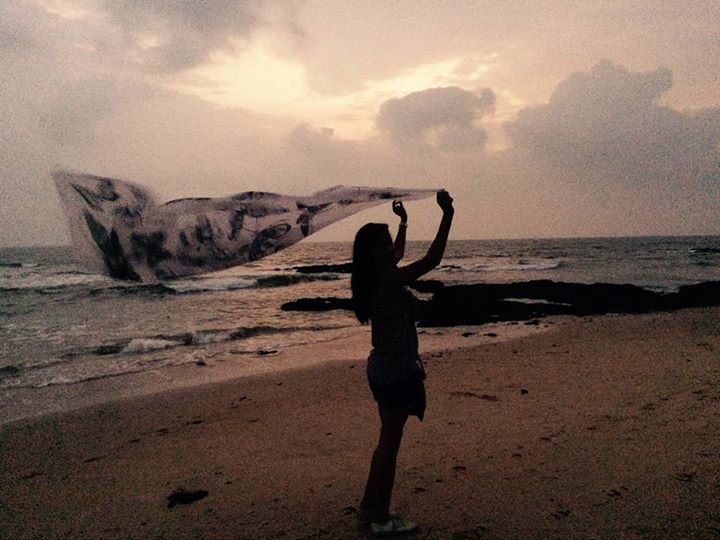 After breakfast, we headed for Aguada fort (9 KM's from Palmarinha). The way to Aguada fort was so damn beautiful so we took a stop to get eye tonic to start a beautiful day.
Aguada Fort - a fresh water spring in the fort provided water supply to the ships that used to stop by. This is how the fort got its name Aguada- meaning 'water'.
So with its uqiue significance, Agua fort is simply beautiful. Spending half an hour in Aguada, we headed for Candolim beach.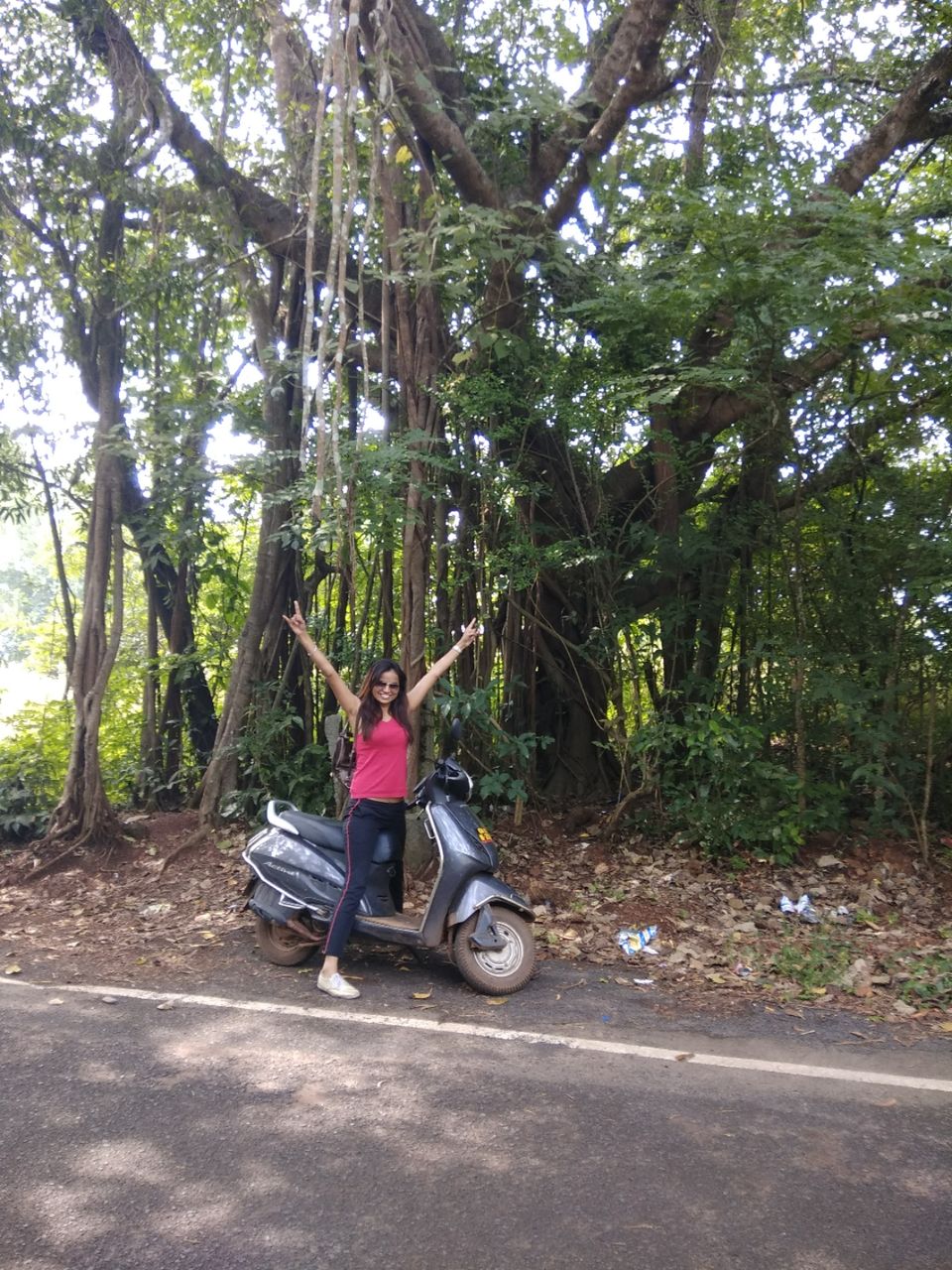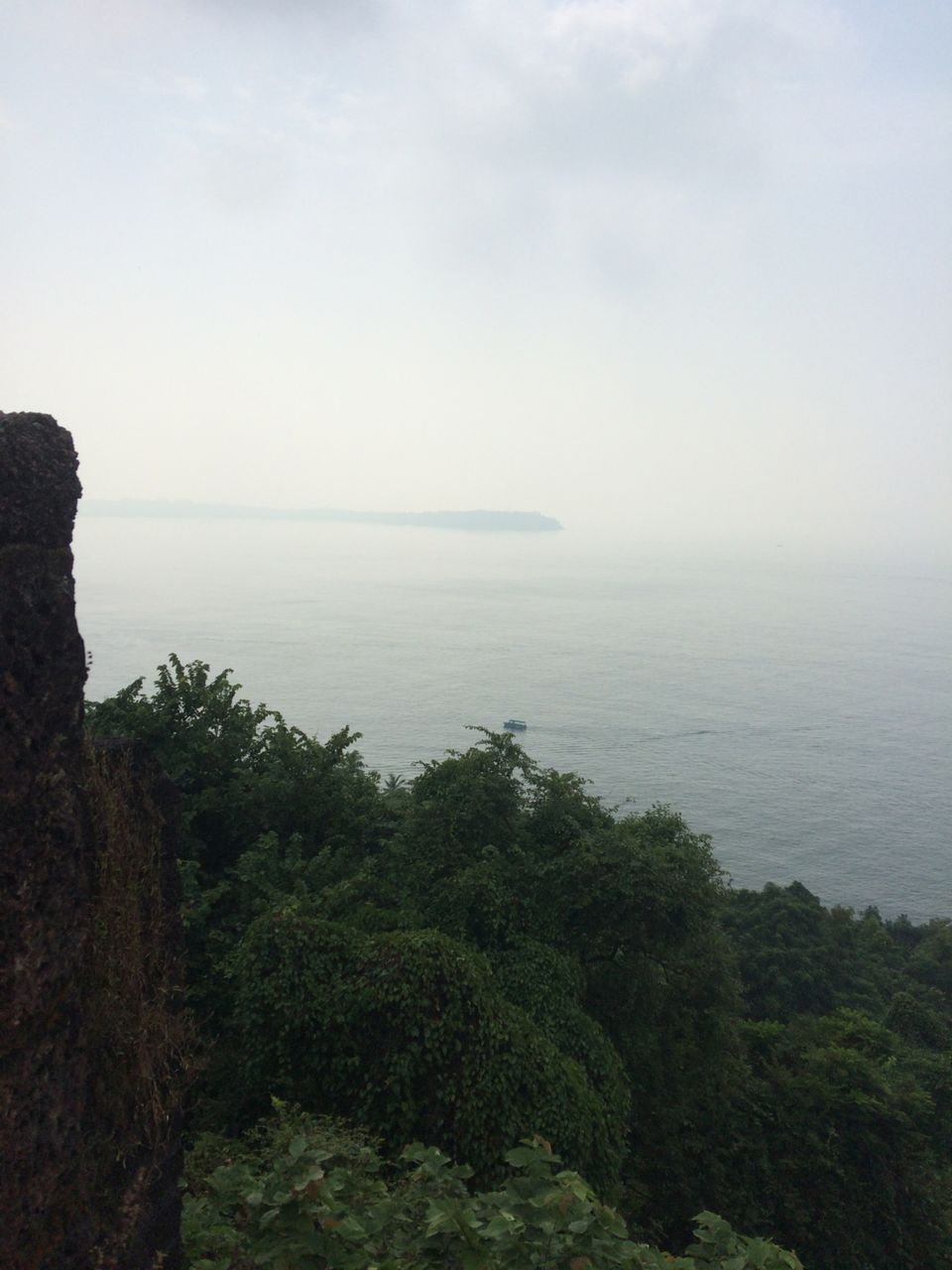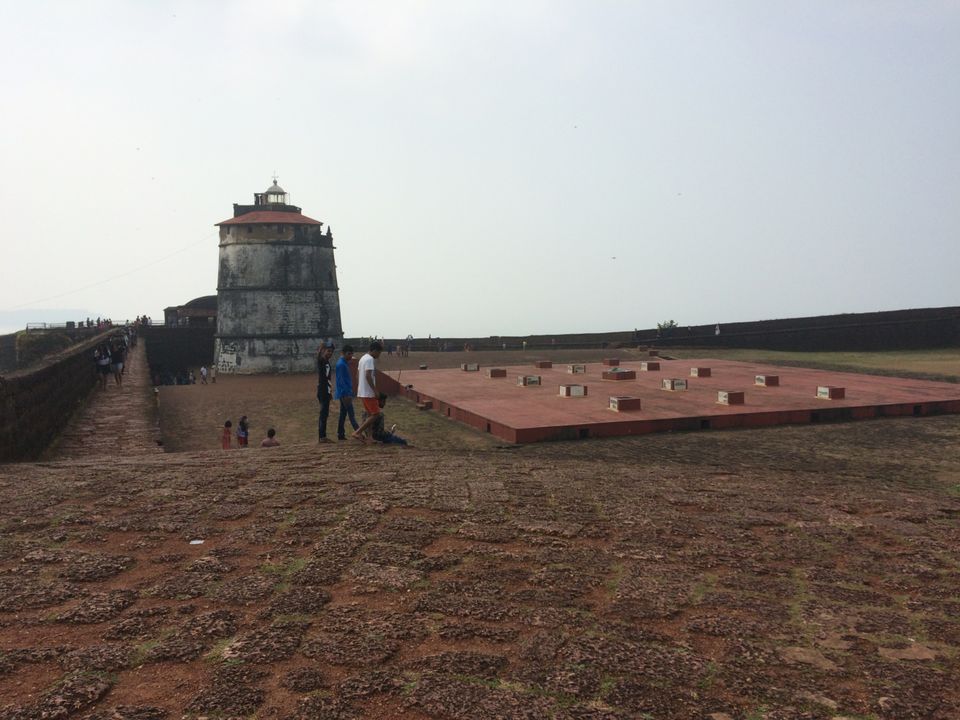 Candolim beach is another crowded beach for water sports. So we decided to go for it. As it was not much crowded on diwali so we got very cheap price. We just paid 2000 bucks for 'Jet Ski' and 'Parasailing'.
It was really amazing to get in mid of the sea (far from the beach) and getting up thru parasailing. Whatever u can see is sea....n nothing else. How tiny we are, in comparison to sea. That feeling would make u calm and composed and here your wanderlust starts.
After all the adventures, we totally wet, tired, sat for an hour to see 'Sunset'.
Sunset always gives me a thought that everything has its own end. However your day was, happy or sad would be ended and u can get up with a new approach everyday.
So here, my day ended with a calm mind and indulging in ma own thoughts and in beautiful Candolim beach.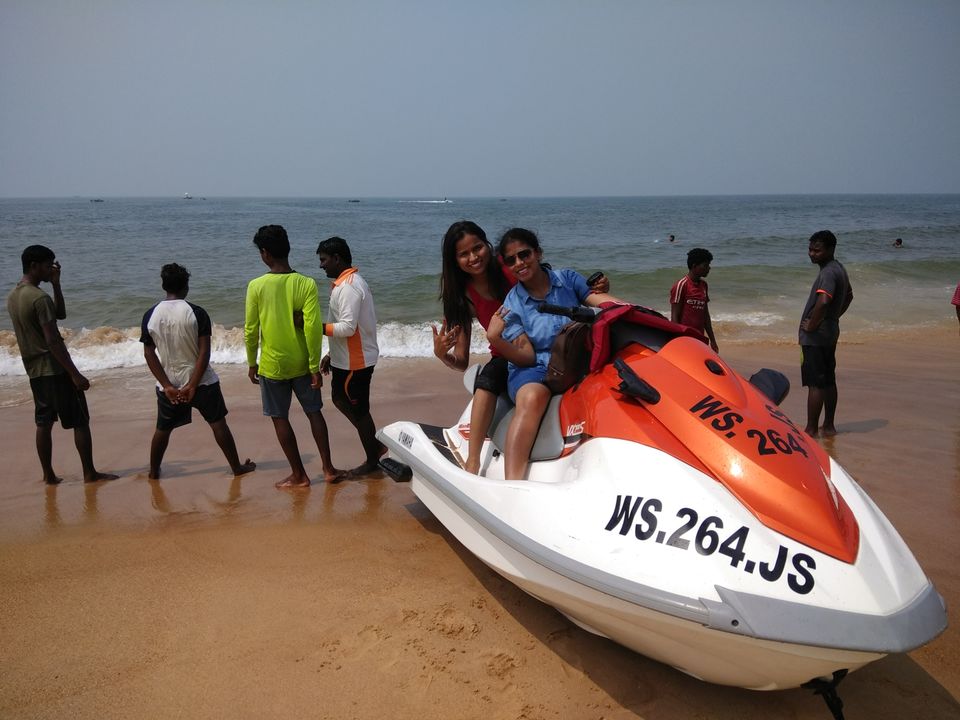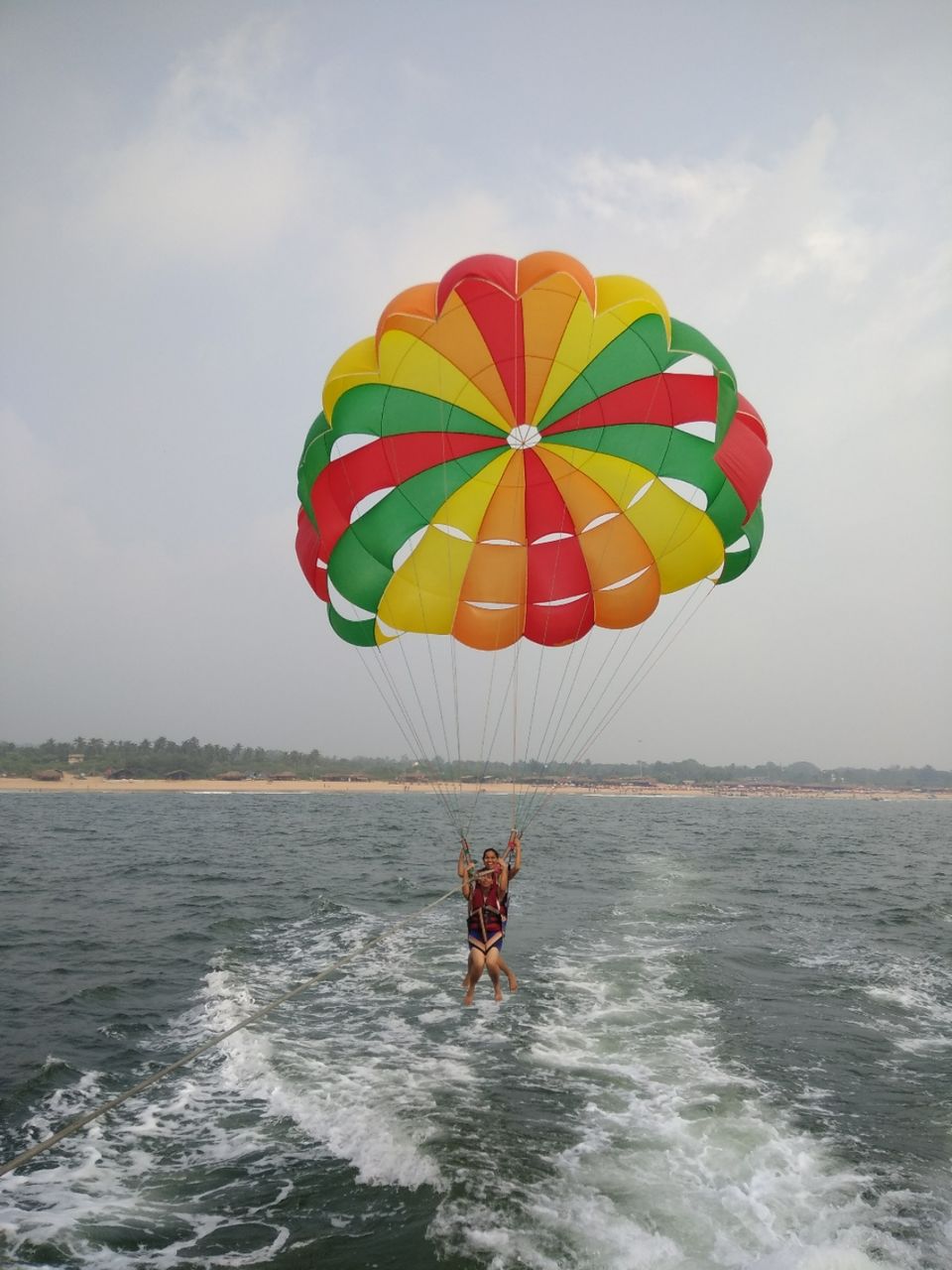 That was our last day so we justed wanted to spend it on other beaches. Hence we woke up early for sunrise at Calangute beach and than after breakfast headed for Vagator Beach.
Vagator beach is my favourite beach in Goa.
You can see a beautiful sea with crabs, fish and opposite to hills- a perfect view for nature lover like me. I felt really lost and I was not feeling like going away from this place.
I really don't have enough words to describe the beauty of Vagator beach. It is quite far from Calangute and really the most quite place in Goa. We started walking on the beach and reached really far that we could see Morjim beach from there. There were no one on that place and you could really hear the sound of water and nothing else but beware of crabs also. So rather than roaming other places, we choose to stay at Vagator whole day. We trekked a hill and sat there for hours, just to stare beautiful sea and feeling lost in nature's glory.
After sun sat we started for our hotel, collected our luggage and then came back to Delhi from late night flight with the most hillourious experience of Goa.
We bid good bye to Goa with so many stories to tell.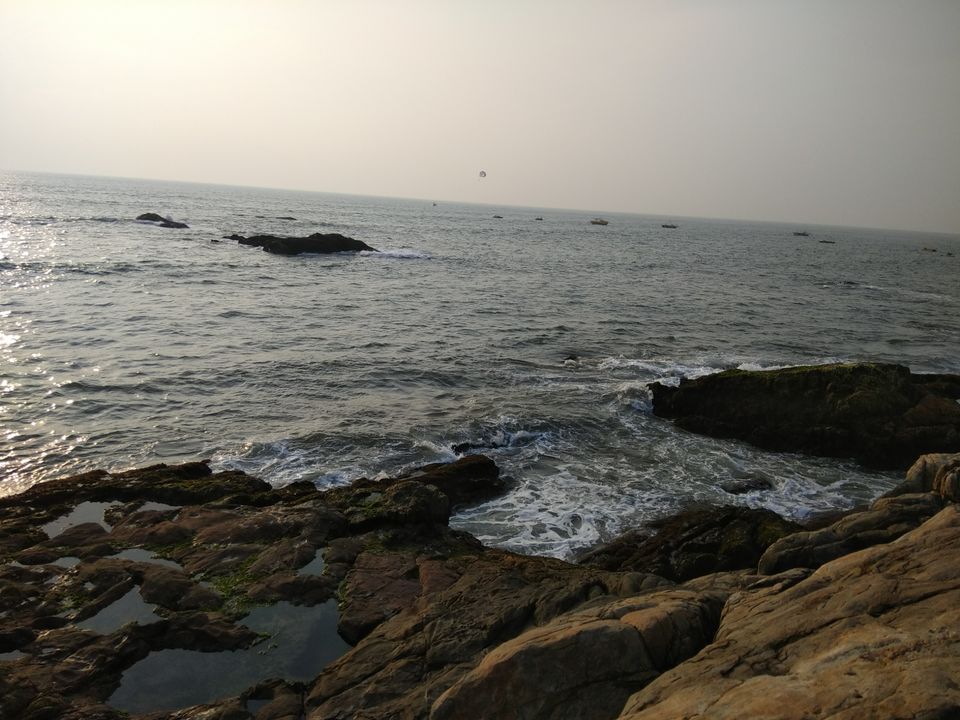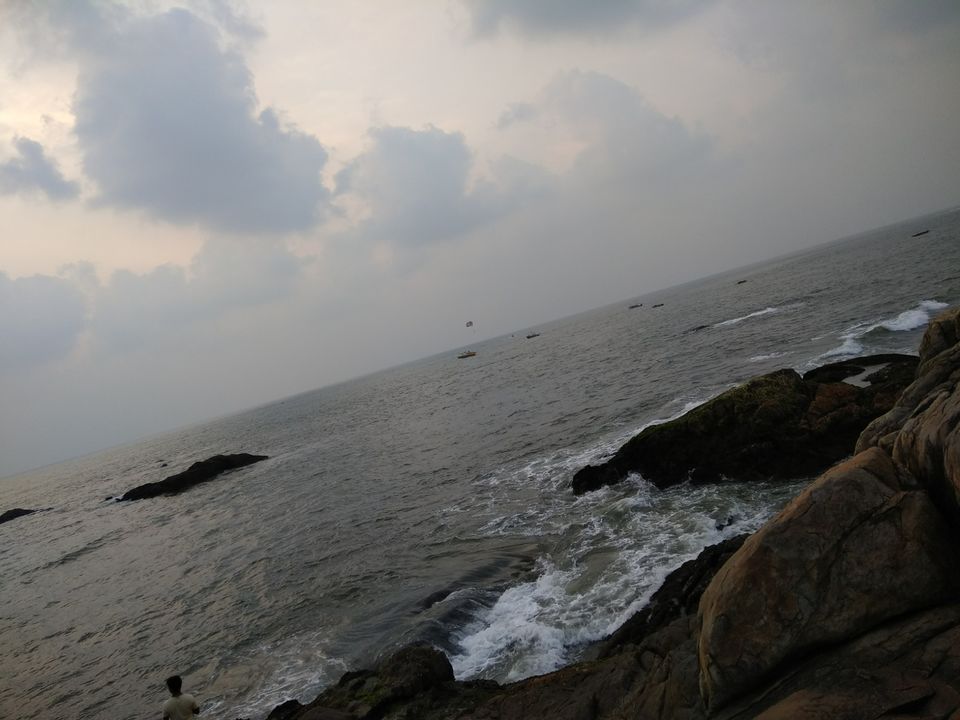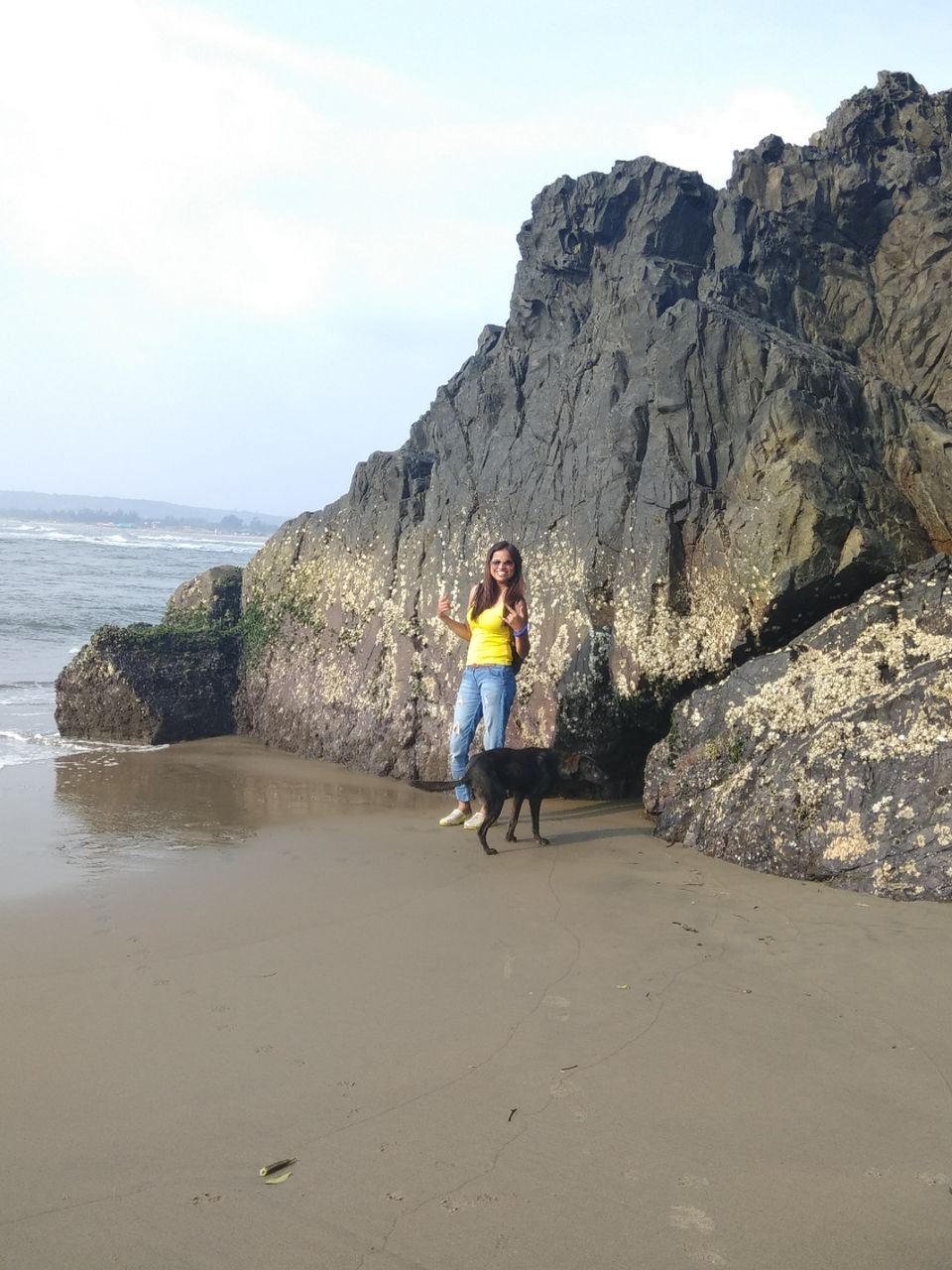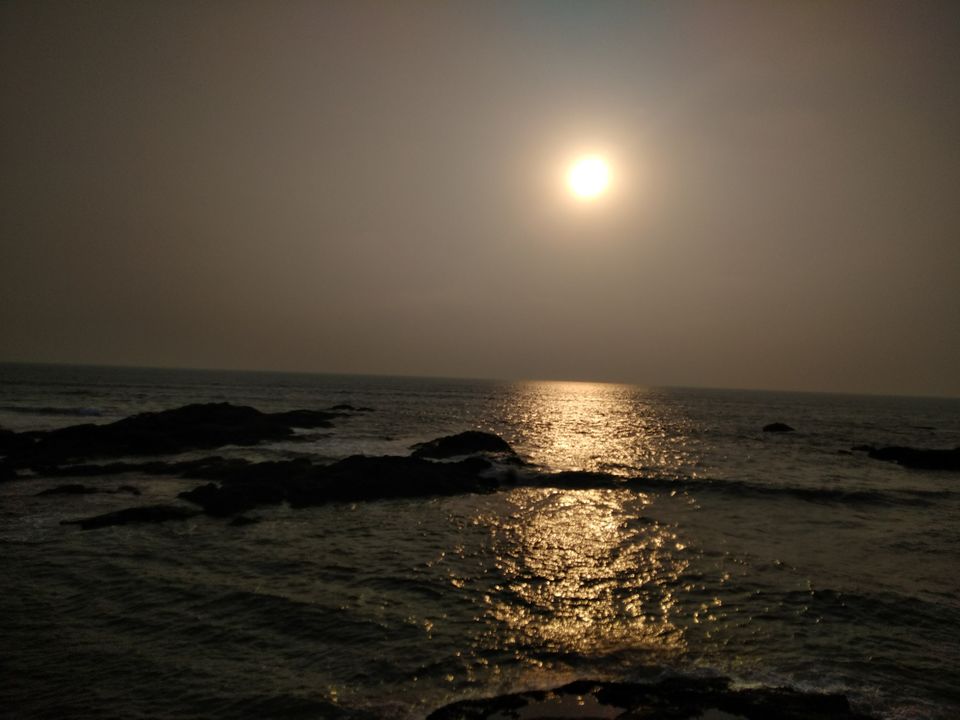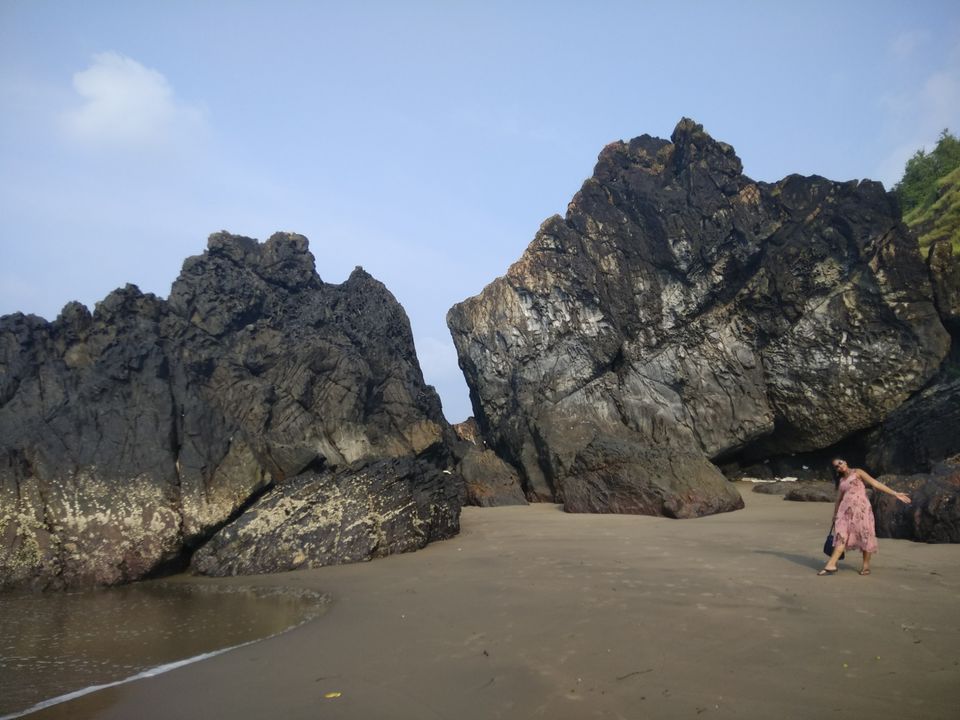 Cost of the trip:-
Return Flight 7000 bucks
Resort- 2000/- bucks per night with breakfast for 2 (Palmarinha resort). We booked Deluxe room but hotel upgraded our room into suit room.
Scooty- 300/- bucks a day
Do not forget to pack-
1) sunscreen
2) sunglasses
3) a lots of clothing ( you will get wet everytime u will go to beach)
4) pair of sleepers
5) swimsuit ( hoteliers won't allow to enter in swimming pool without swimsuit).