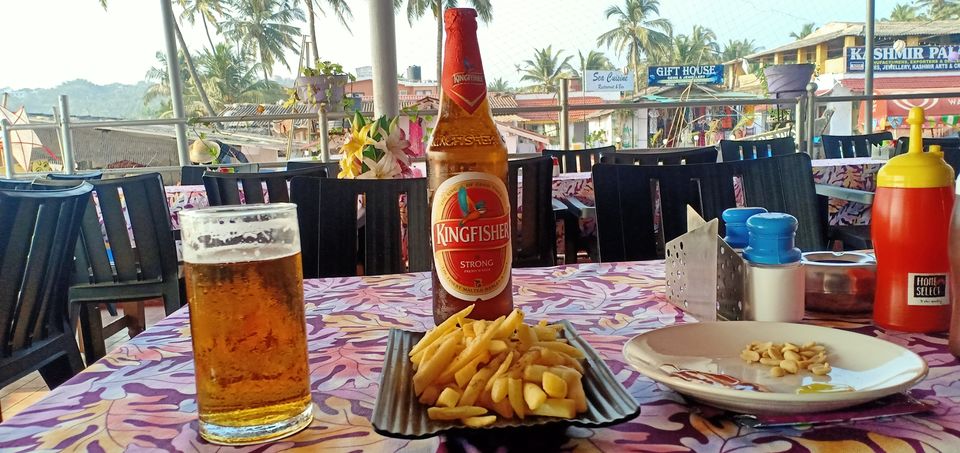 Hello travel buddies
Hope all is going well
CheLa The Excited Traveler welcome you again,
This time I covered Goa Bogmalo Beach like private beach booked for special occasions.
That's why I choosed this Beach and visit again & again.
This is my favorite Goa Beach close to Goa international airport and Vasco town railway station.
I always prefer to spend evening Walk their.
Let's see how's Bogmalo Beach famous upcoming season ----++++-----+>>>>>>>
Bogmalo is a small beach-side village in Goa, India. Despite its small size, Bogmalo has a range of accommodation and places to eat. It is situated in a small bay, with around a mile of curving sandy beach, which is generally very quiet. It benefits from some beautiful sunsets.
Bogmalo Beach
Located near the port city of Vasco in Goa, Bogmalo beach is a place where you'll get all kinds of adventure and leisure activities. This beach is a perfect blend of commercialism and serenity, speckled with simple beauty where visitors can happily enjoy lovely moments with friends or family members. The seaside in Goa is surrounded by coconut palms and fishing villages. It boasts a large number of shack restaurants, where locals and travel junkies can have Goan cuisines. This very beach is a perfect picnic spot for beach lovers, where one can feel relaxed and lose all the worries after getting the picturesque view.
----Things to Do on Bogmalo Beach----
Bogmalo beach is a pleasant location that offers adventurous water sports and interesting activities to keep you busy. If you wanna laze on the beach with a story book in hand and listening to music, you must head to Bogmalo beach as the clean white shores glisten in sunlight and the sky blue waters of the Arabian Sea hug the shoreline. This beach is perfect for water sports like swimming, diving, windsurfing, parasailing, jet-skiing, to name a few. Mini Diving School (PADI-approved) is also available, which is a blessing for the tourist who need training and guided tours for shipwreck sightseeing or coral beads on the reef. Apart from water sports, you can experience shopping in nearby shops and markets, which offers everything from handcrafted Kashmiri delights to hi-tech electrical wares.
-----Attractions Around Bogmalo Beach-----
Turned up in the western coast of India, Goa is a tourist's paradise, which is known for its golden beaches, the sky-blue stretch of the sea and for the endless churches and temples. On your holiday trip to Bogmalo Beach, visiting in and around the beach is a must. There are many places of interest, which will give you everlasting experience.
,
-------Nightlife on Bogmalo Beach-------
Bogmalo Beach is a wonderful place for holidaying, where the nightclub parties never seem to end. After the daybreak, several bars, pubs and restaurants in Bogmalo come alive to make your night interesting with dance, music and drinks. So, if you want to enjoy the sunset, you must try some shacks and canopies on the seaside.
For more fun and enjoyment, you may visit following bars and restaurants:
GazeboSunset
BarRuby
BarLobby
LabelTerracota
Restaurant Full Moon Bar And Restaurant
Sea Cuisine Bar And Restaurant.
It's was Friday evening time on 11th January 2020, do my attendance on Goa Beach ,
I think I traveled Goa twice in a year to connect with sea food and beach memories.
Thanks for pay attention .
Best regards ,
CheLa The Excited Traveler