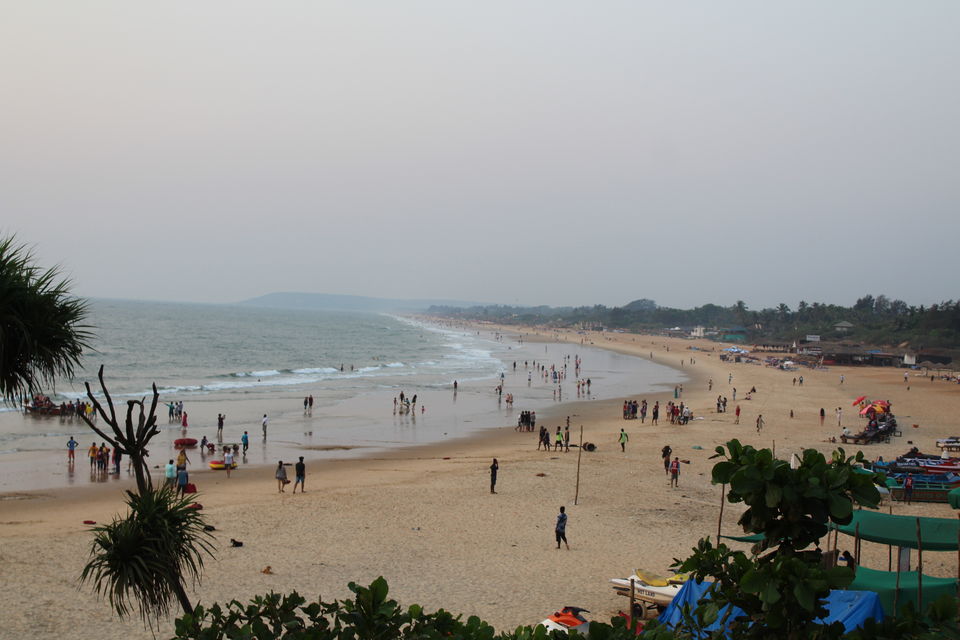 Pulling an all-nighter before something exciting the next day, something you've been looking forward to for months, is a very common practice. It shows how eagerly you were looking forward to the upcoming day. That was somewhat the scenario for my first ever independent trip. (Deliberately using the word "independent" and not "solo", as I went there with a couple of friends.)
I live in Delhi and had to go to Bangalore to meet up with a few friends who were going to join us on our way to Goa. We travelled by road from Bangalore to Goa on the night of Sunday, 26th March. It was a smooth overnight journey, and we reached in 10 hours straight, on the morning of Monday, 27th March.
As soon as we woke up on our bus ride, rain greeted us and the weather suddenly became humid, but the views we encountered on our way and the excitement of the journey ahead made us ignore the uncomfortable weather.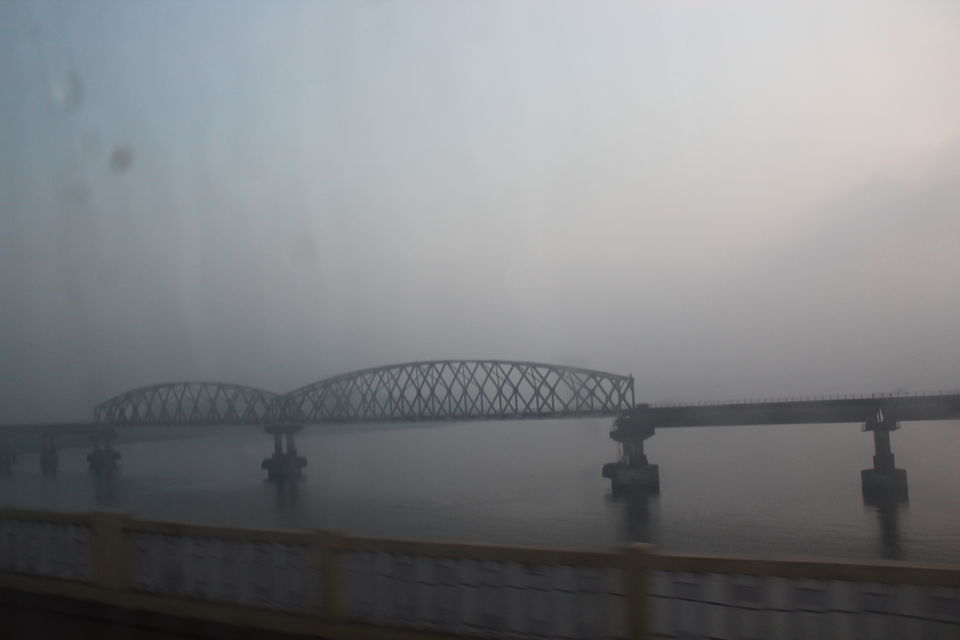 Finally we arrived at our destination, the Panjim Bus Stand, from where we rented scooties and made our way to our hotel situated in the Vagator area of Goa, some 17 kms away from Panjim.
Once we arrived there, we realised we had actually reached way before the check-in time, and had almost 3 hours to kill and nowhere to go, since we were dead tired and wanted to crash for a few hours before starting roaming around and exploring. Extremely exhausted and irritated, we decided to leave our bags at the hotel and take our scooties and start exploring.
Totally relying on the GPS to lead the way, we soon discovered that the Vagator Beach was just a kilometre and a half away from where we were staying. Upon reaching there, we encountered the most beautiful view. Standing upon a hilltop, we could view the entire Vagator Beach from up above, and to our right and above was the beautiful Chapora Fort!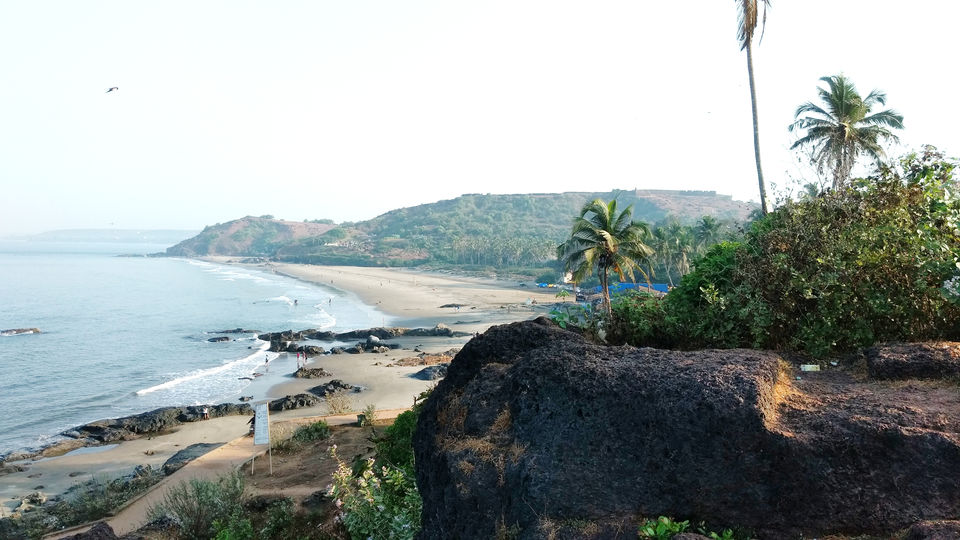 We stayed there for a long time, clicking endless amounts of pictures, soaking in the goodness of the view, and honestly at this point all our exhaustion had completely drained away, and we were totally rejuvenated after the tiring journey. The calming sea, sound of the waves and the gentle, cool breeze had such soothing effects on us, that we didn't want to go back now!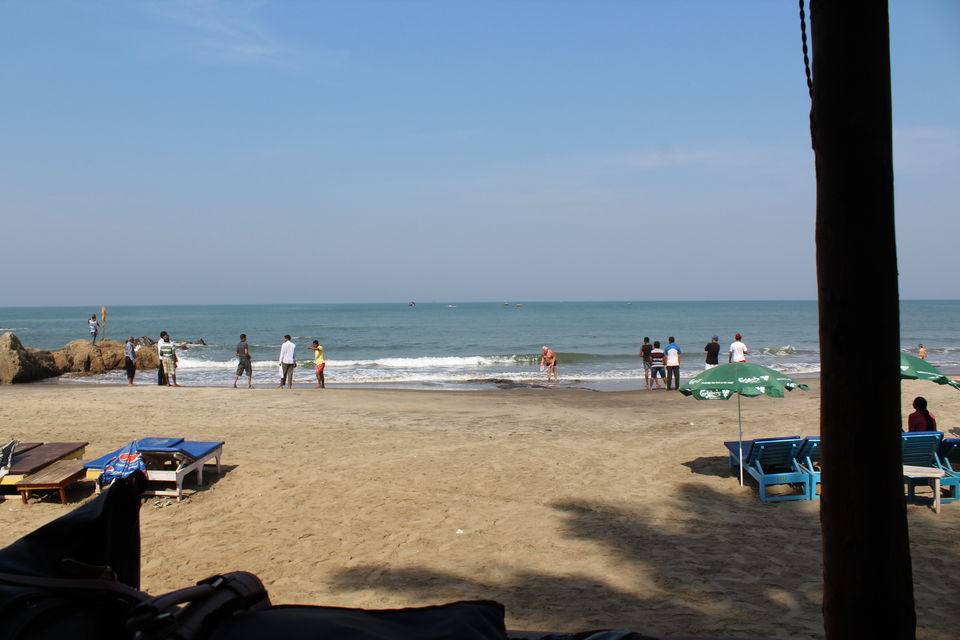 After spending 3 hours just sitting over there (which honestly seemed to pass too quickly we didn't even realise!), soaking in the beauty, we headed back to our place to rest.
In the evening we headed to the second closest beach from our place, the Anjuna Beach. Honestly speaking, we were a bit skeptical about going there because it is considered to be amongst the most crowded beaches of Goa, and we all wanted to avoid that. But, it didn't fail us. We found our spot on the side of Anjuna Beach where the very famous Curlies Shack is located.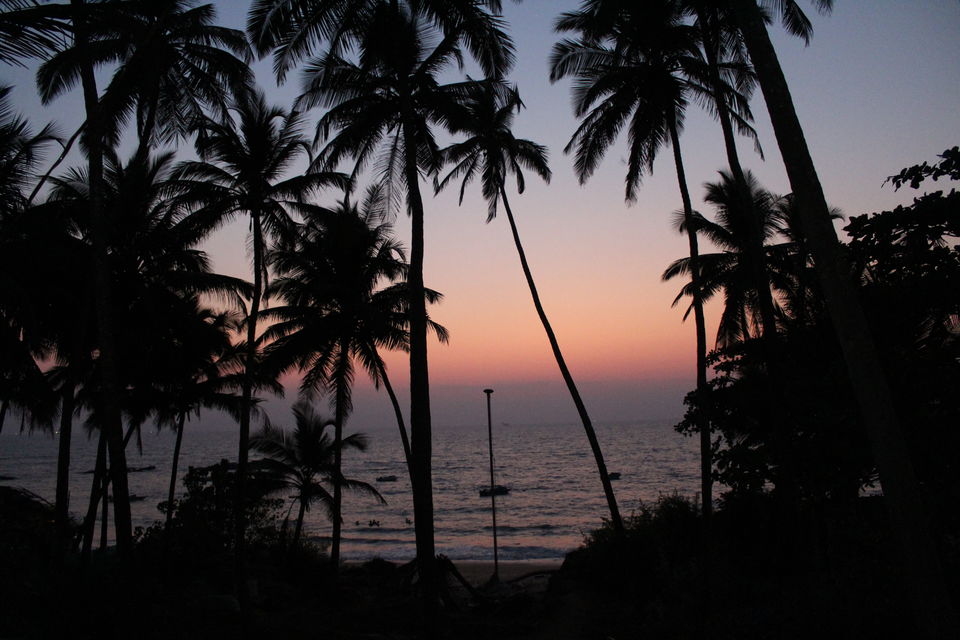 We had some food from the little vendors outside Curlies, selling Maggi, tea and a couple of more snacks, sat down on the cool sand, and spent our evening just listening to the sound of the waves and chatting along.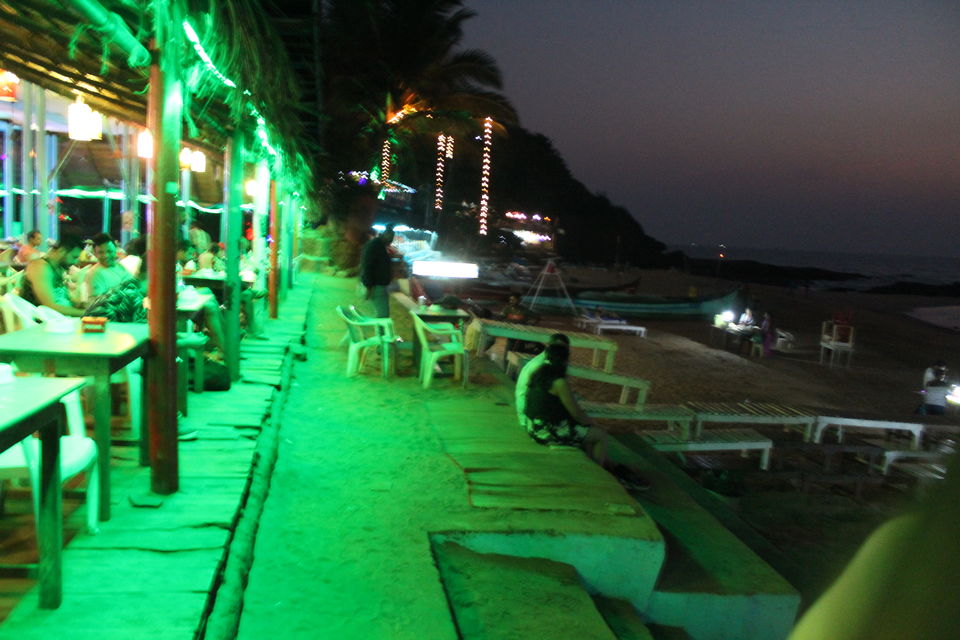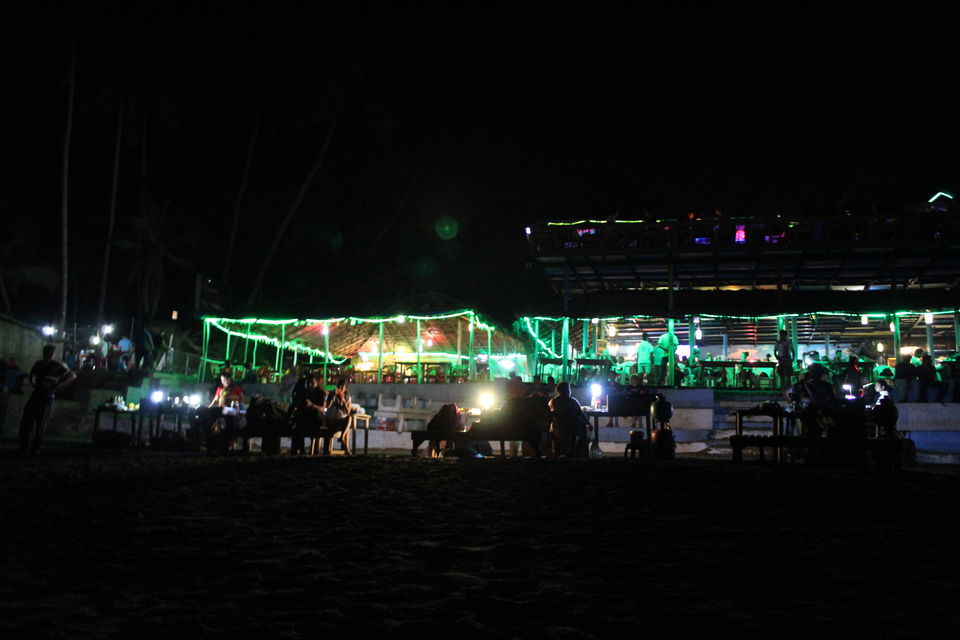 That brought us to the end of Day 1, we headed back to our place and had a good night's sleep, in anticipation of the remaining four days we had!