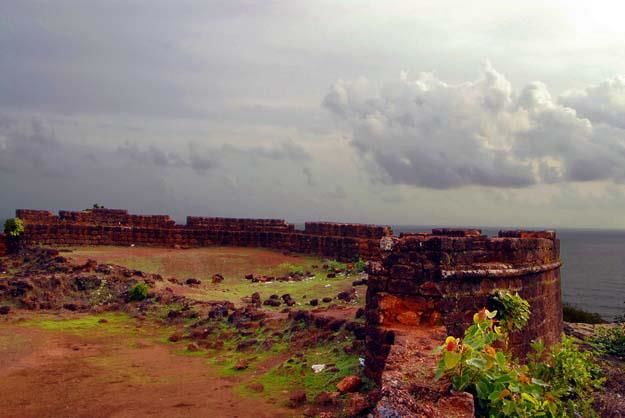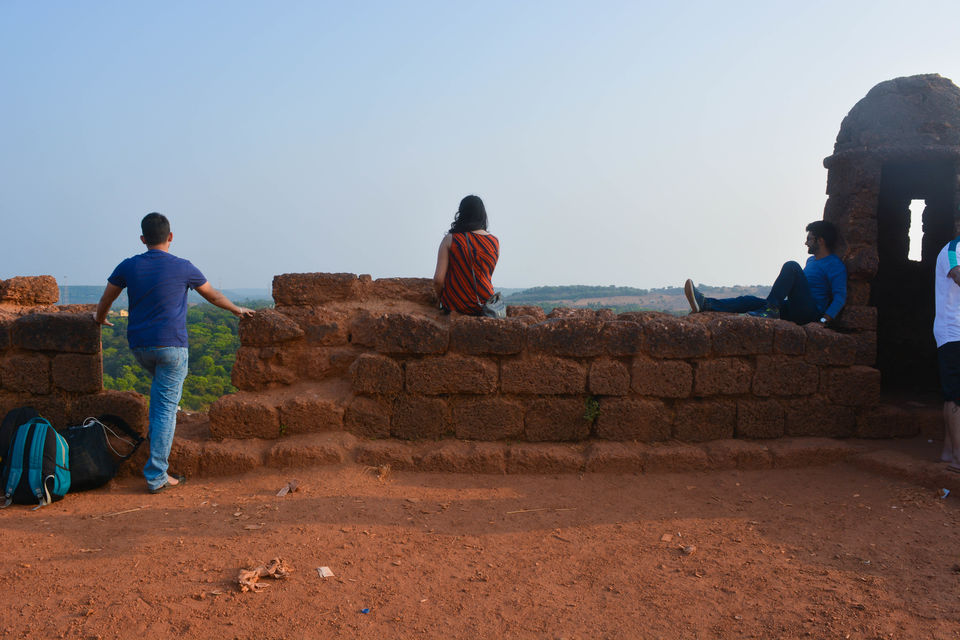 PS. Do try the 'bhutta' or 'corn' just outside the Fort. Totally worth 30 bucks.
The Portuguese left us more than 200 years ago, but parts of their legacy still remain, one of which is Chapora fort, built in 1717.
The Fort lies high above the Chapora river overlooking the Vagator beach and the Morjim beach. It lost military significance towards the end of the 18th century once Goa's borders moved northwards. Most of the fort, along with all the cbarracks and a church now lies in ruins.
Nevertheless, it is a majestic and enduring historical monument with spectacular views of the Arabian sea and the sunset vistas. That itself makes it worth climbing to the top.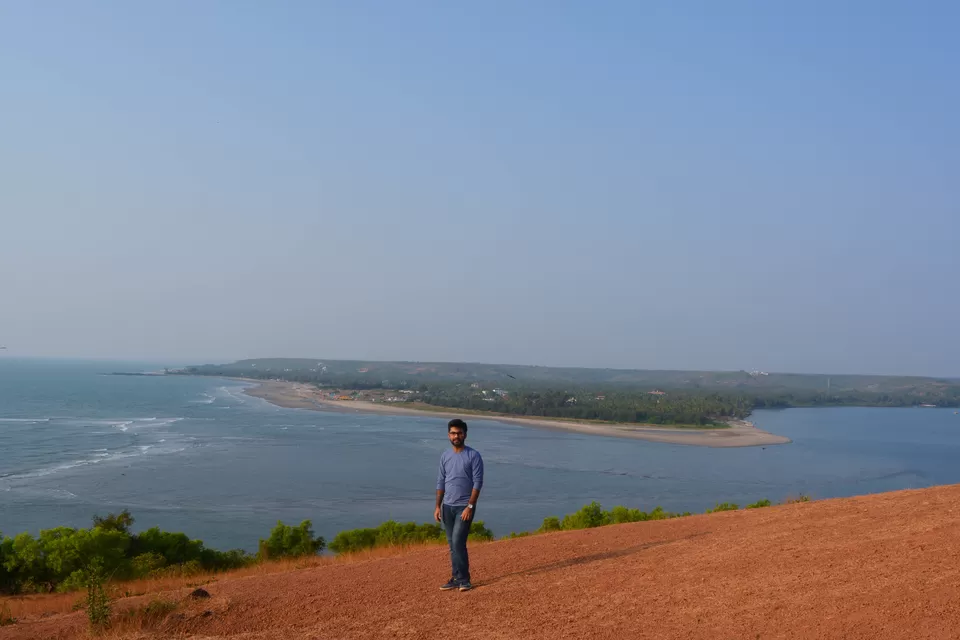 It recently shot to limelight in 2001 when parts of the Bollywood blockbuster 'Dil Chahta Hai' were filmed at the location, hence being known more as 'Dil Chahta Hai' fort among tourists.
The visit can be coupled with a visit to the nearby popular beaches of Vagator, Arambol, Baga etc.
How to get there: The fort lies near the Vagator beach, about 10 km from Mapusa, and about 20 from the state capital Panjim. It's very accessible for the tourists staying in the north and worth spending time. The final stretch is quite a steep dirt road as the fort is built on a slope. Tourists with problems like a backache, must take care.
Cost: No entry fee, as such. However, parking fee is charged.
Best time to visit: Spectacular views of the sunset can be seen in the evening once the fierce afternoon heat has died down. The beaches of Vagator, Anjuna, Morjim can be seen below with the vast Arabian sea in the background.
What not to miss: A picture in the 'Dil Chahta Hai' pose.