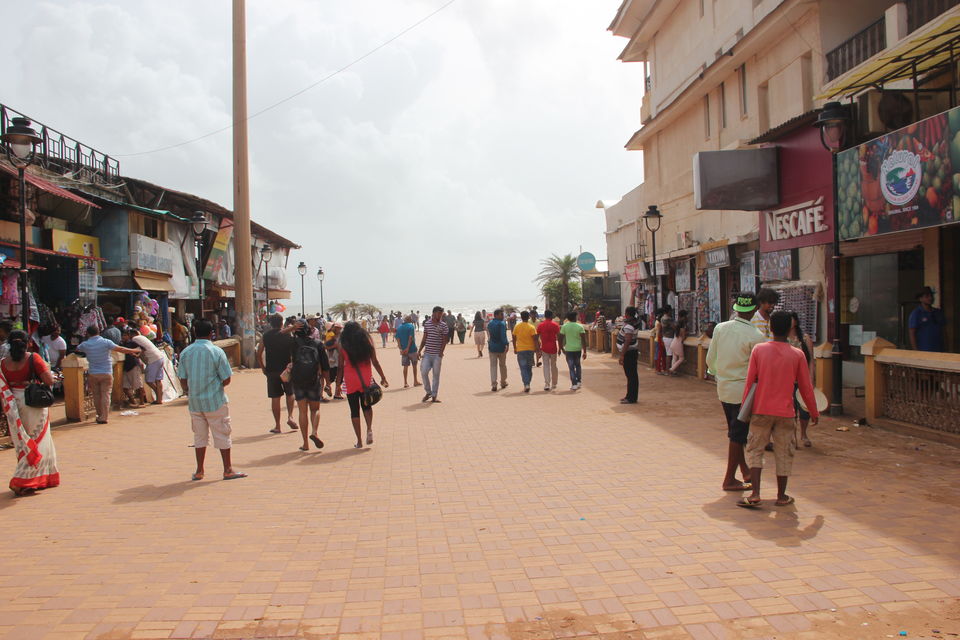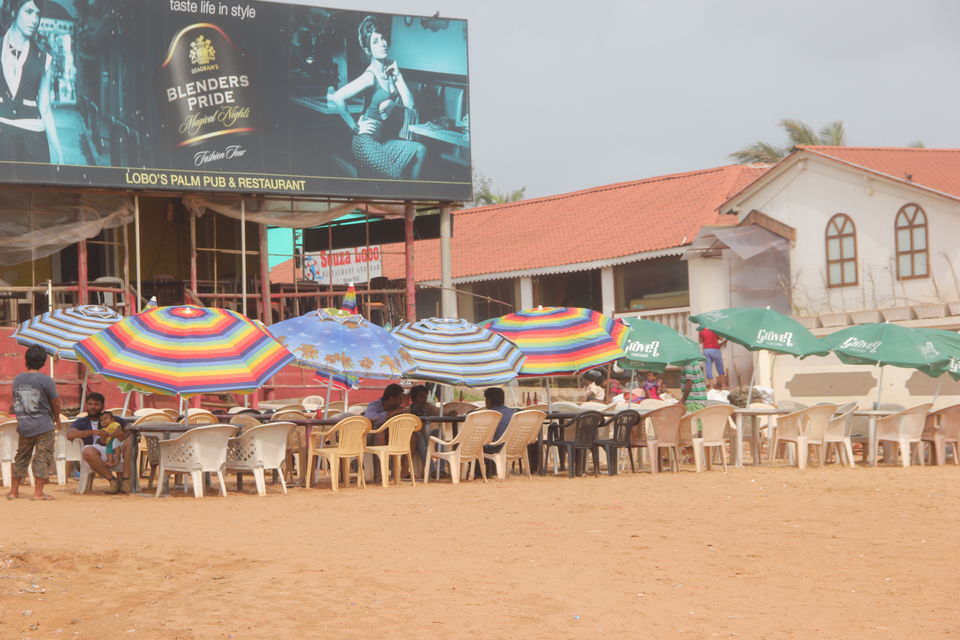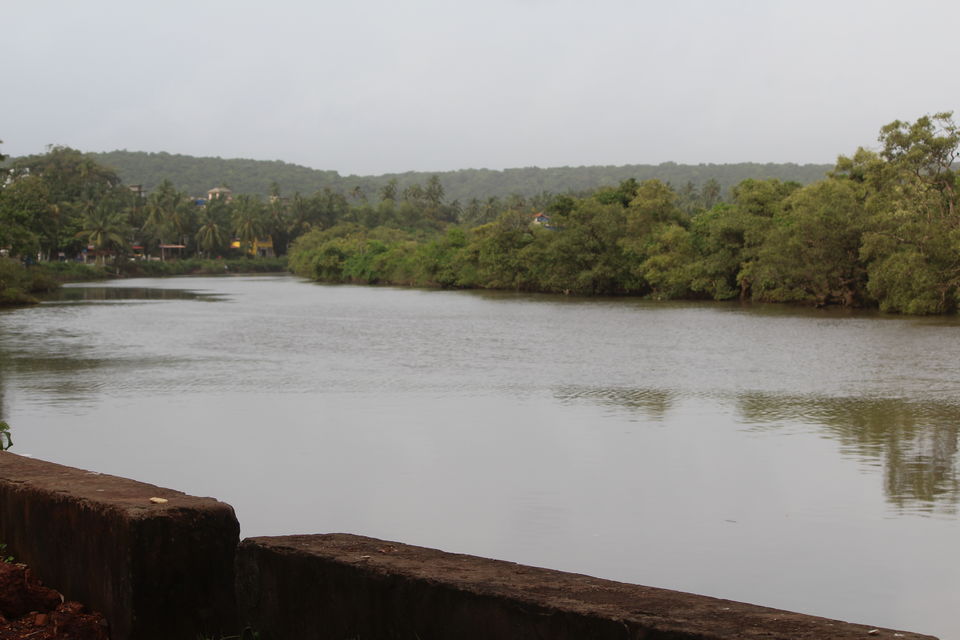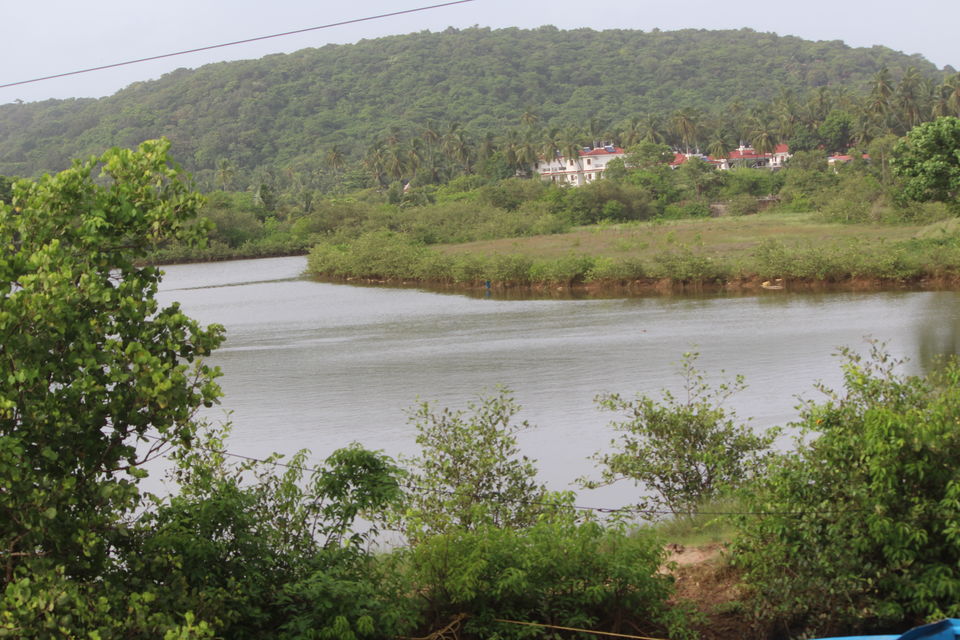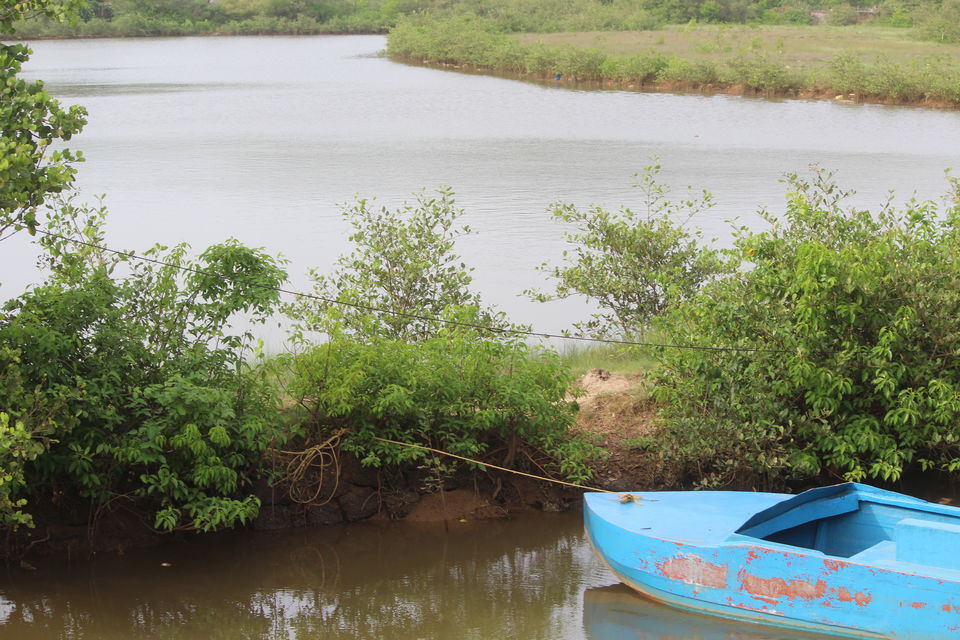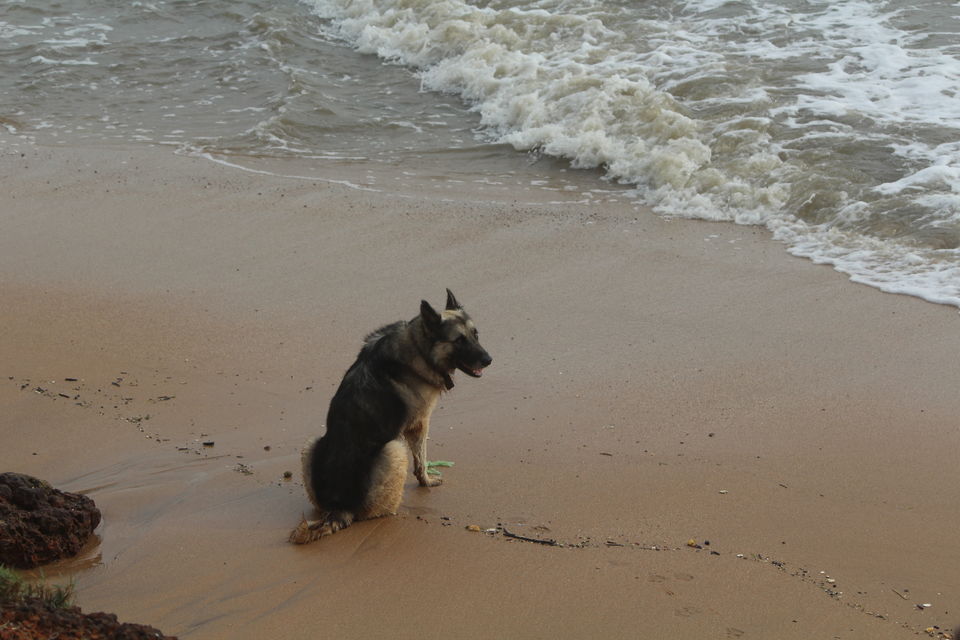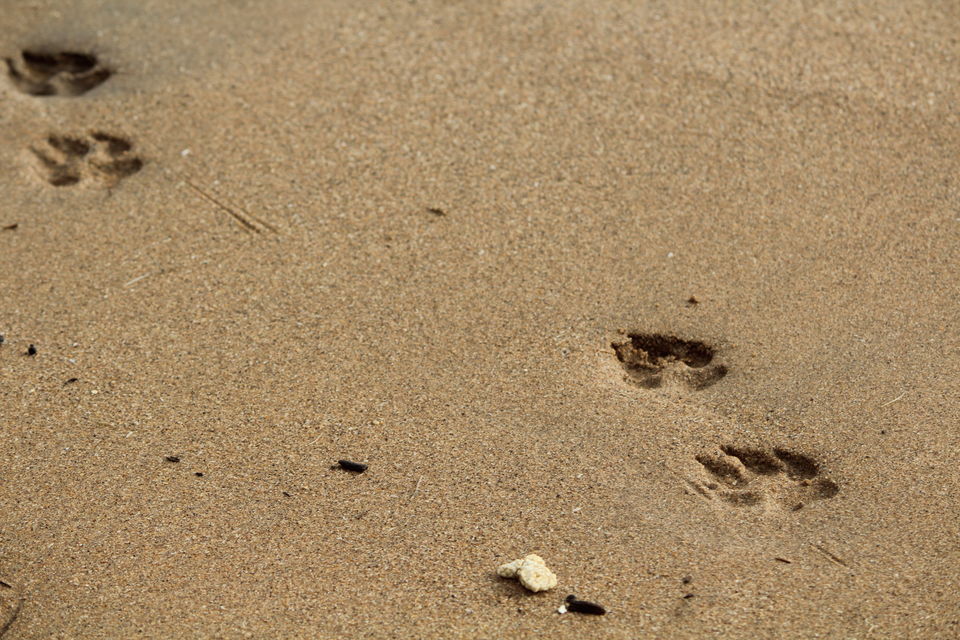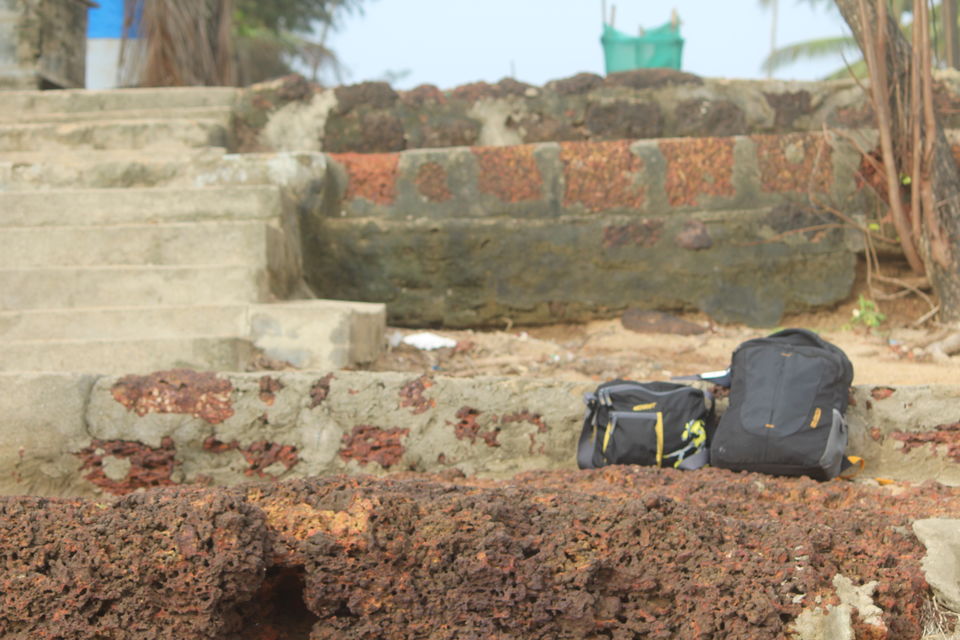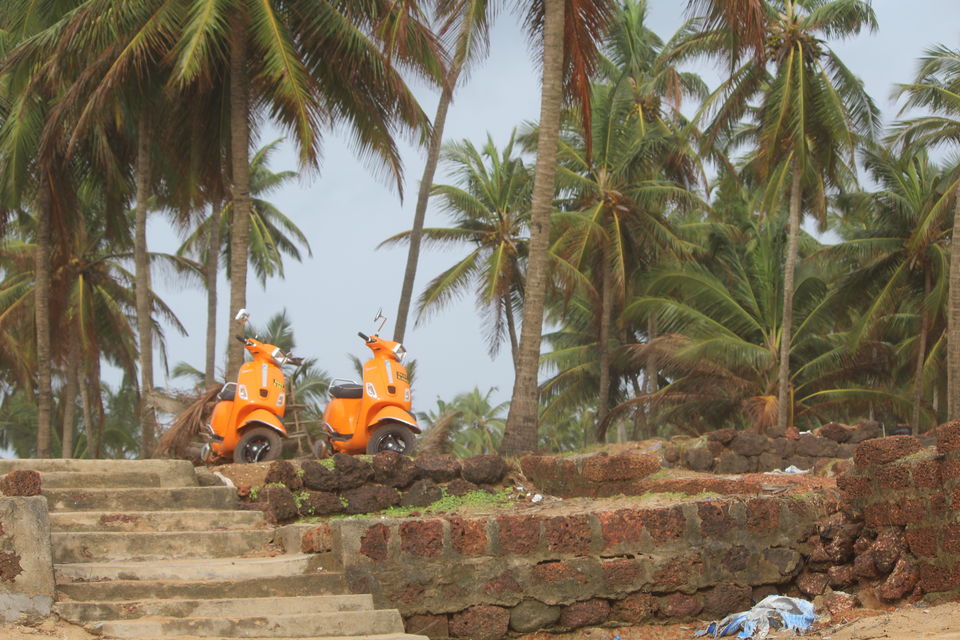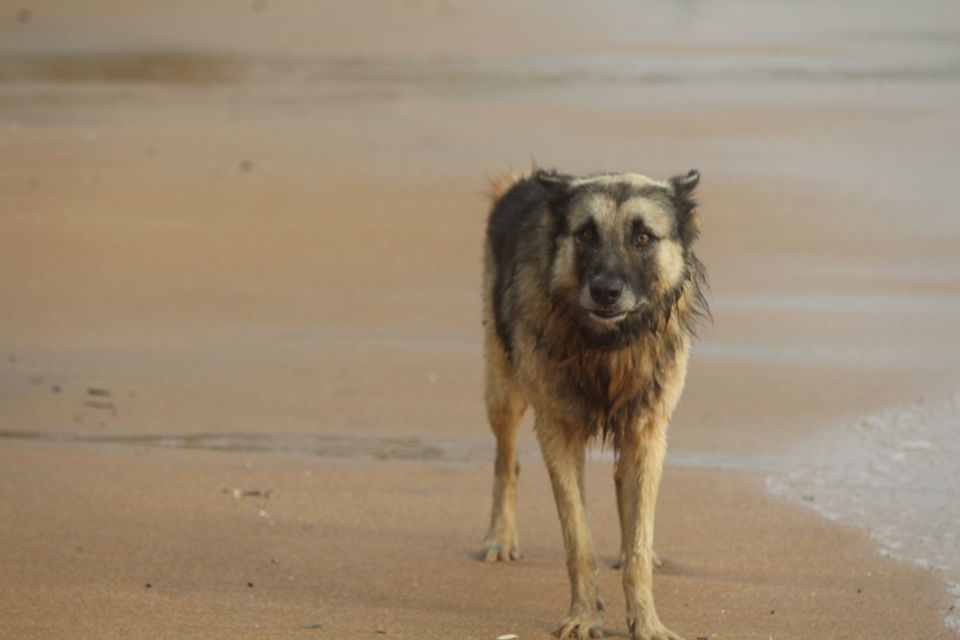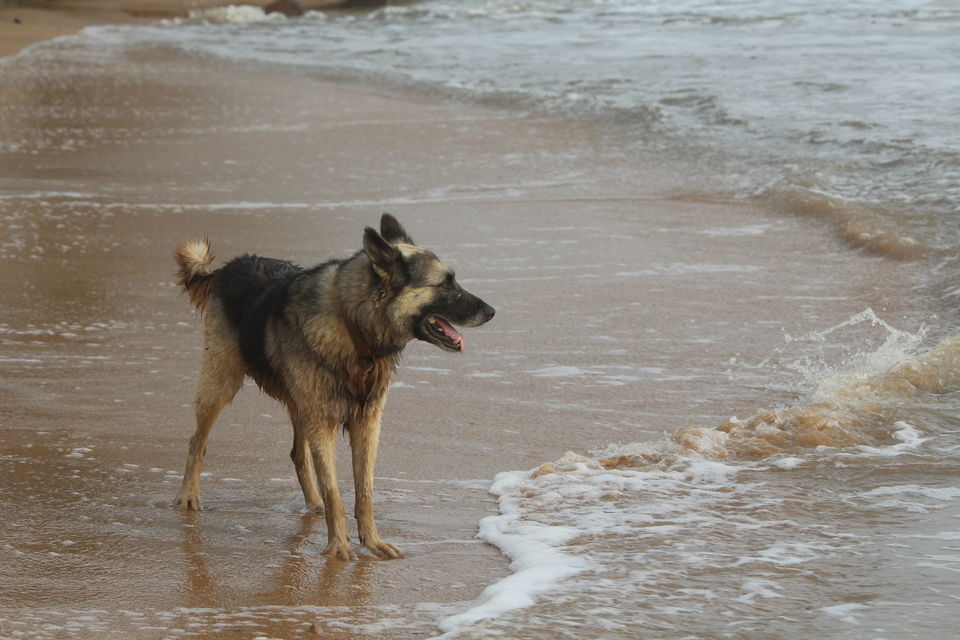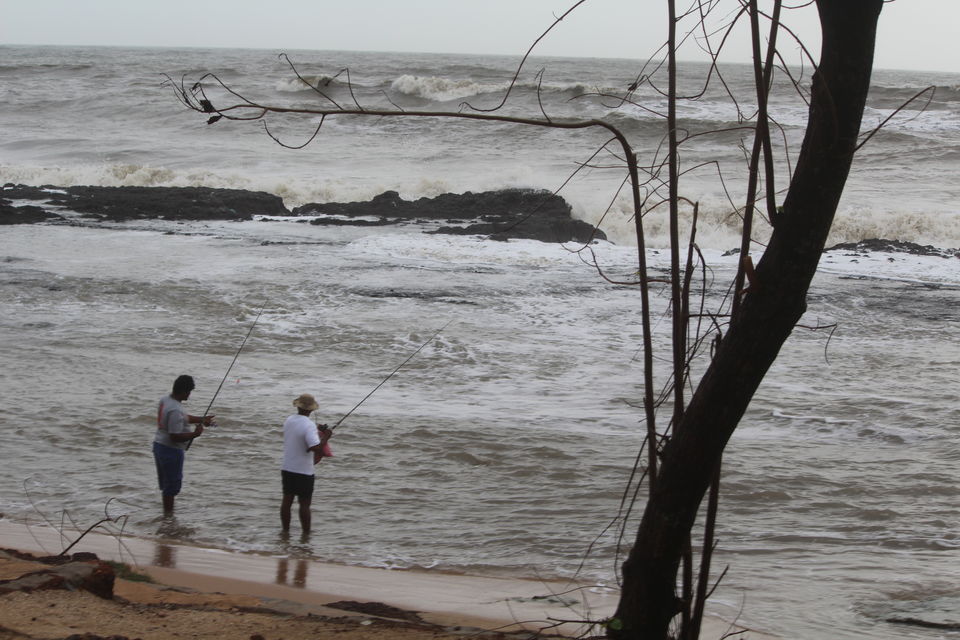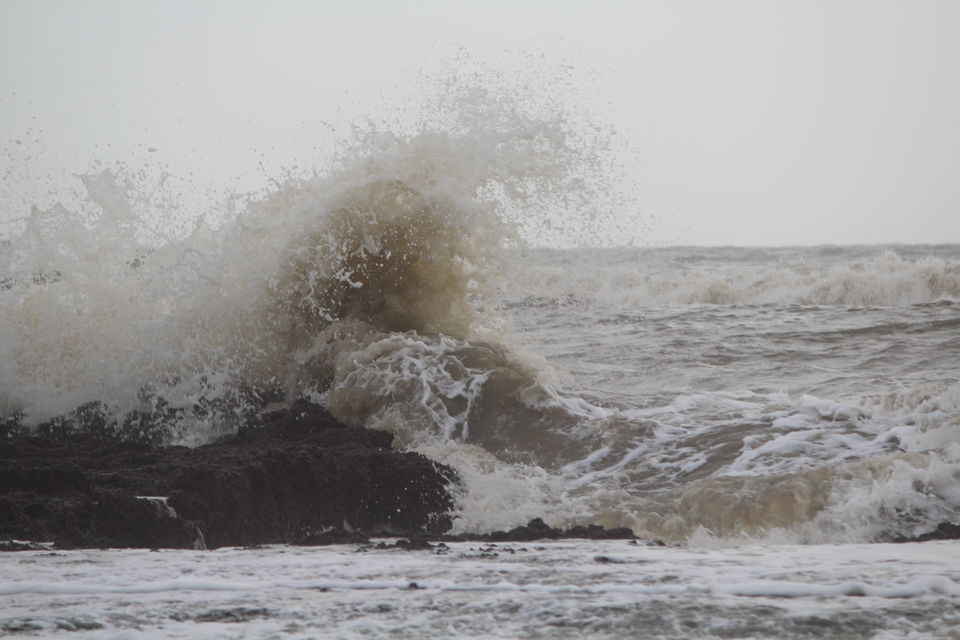 Long ago, there lived three friends. Hailing from different parts of India, they met in college and soon the adventure began. Naive, yet excited to feel this beautiful world all by themselves. Well, they had a secret; they made a pact. The pact to spend their first salary on a trip to Goa! You read that right, my friend. And no guessing about who those friends are, that would be me and two of my silly little minions. Knowing how drastically the world could change around us, we promised, we will make it happen. But years passed by; life went from busy to monotonous, and the pact was stacked up with the rest of I-dunno-what-I-am-doing crap. Suddenly there came a time when our heart sank and we realized life is moving on. And that was the day when a close friend of ours invited us to her marriage. It was BOOM! There is no feeling more awful than the realization of growing old. You see your friends sorting their life and you don't even have a clue what you wanna eat next, let alone the future. So, you grow all mature and ruminate; with friends cogitating is doubled. But all you do is re-read the old pages of your life and then that dusty little Pact emerges from the pile of old stories and you spend your entire night orchestrating it, and this time for real. Ready, Set, Goa!!!
Finally! We boarded a bus from Bangalore to Panjim. That was one hell of a night, heavy downpour, slow moving traffic and the wait.
Once landed, it seemed to me like any other city, I wanted to scream "Where are the beaches?". But I managed to calm my inner weirdo. We planned to stay at Joy Guest House around 16 km from Panjim in Calangute. We managed to lease a Car; Not so well disposed drivers, however. The guesthouse stood confronting the colossal Arabian ocean. Undoubtedly, the beauty multifold during monsoon adding a sublime touch to it.
Day 1:
Since we had only the second part of the day to explore, we planned to visit few famous beaches around us.
Goa is a beautiful place, where one part is reconstructed by Men while the other is still nurtured by Nature. Leasing bikes and riding around the city is one incredible experience that Goa brings to the table. Partying till you pass out, or just some alone time strolling by the shore. From adventure sports by the sea to nature explorations around the city. Whatever you endeavor it won't disappoint you.
Meet our travel companions.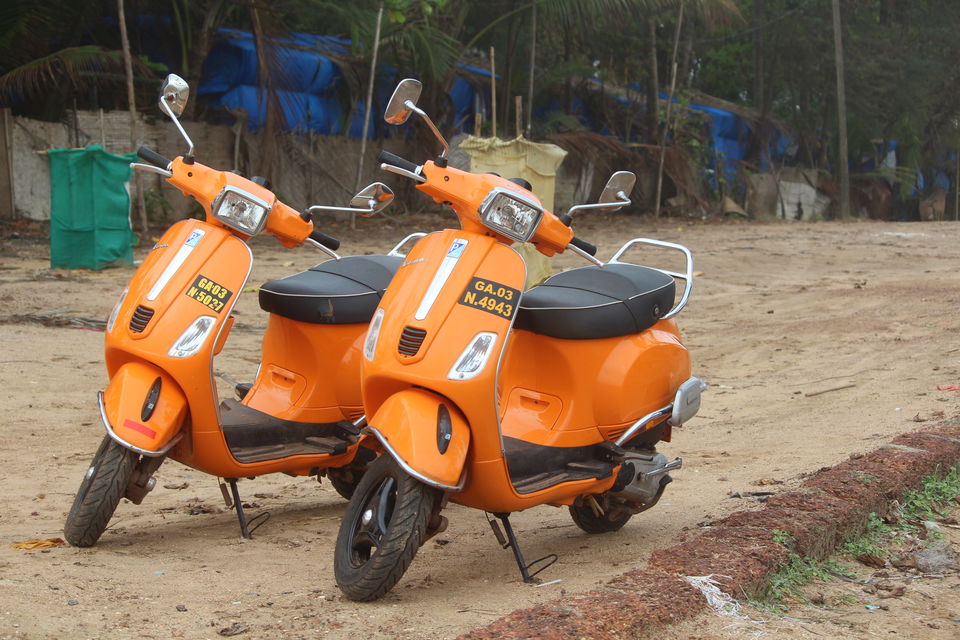 We headed towards Calangute Beach.
The closest beach from where we resided. This is one of the famous beaches of Goa; Beautiful indeed, but crowded. The beach offers water sports activities like parasailing and water skiing, among others. The crowd was a real turn off since I expected much less people during the monsoons. The beach is followed by varieties of shops selling sunglasses and funky hats.
Found this little gentleman keenly looking for something. I wonder what?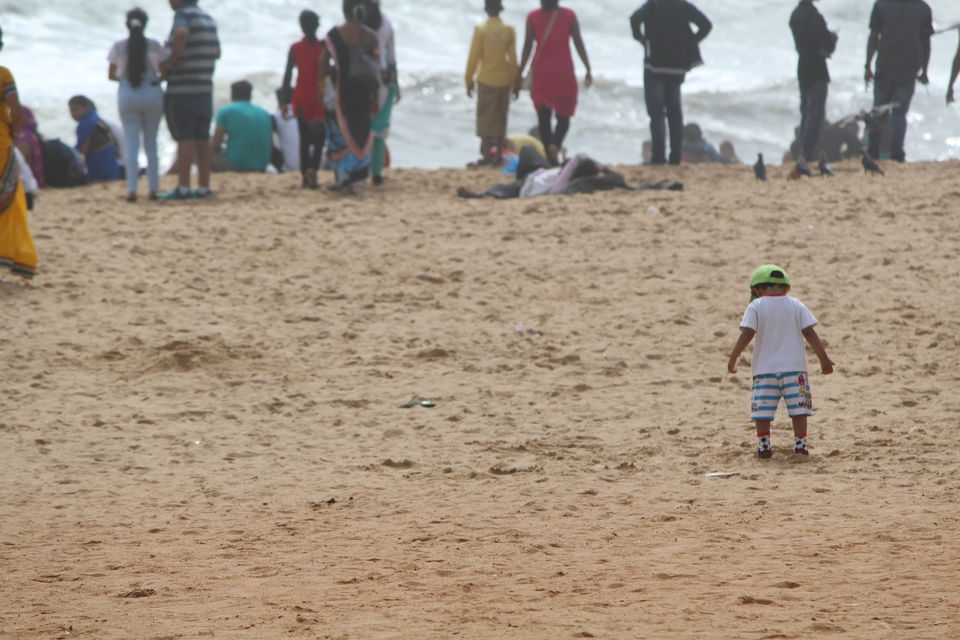 ***
Baga Beach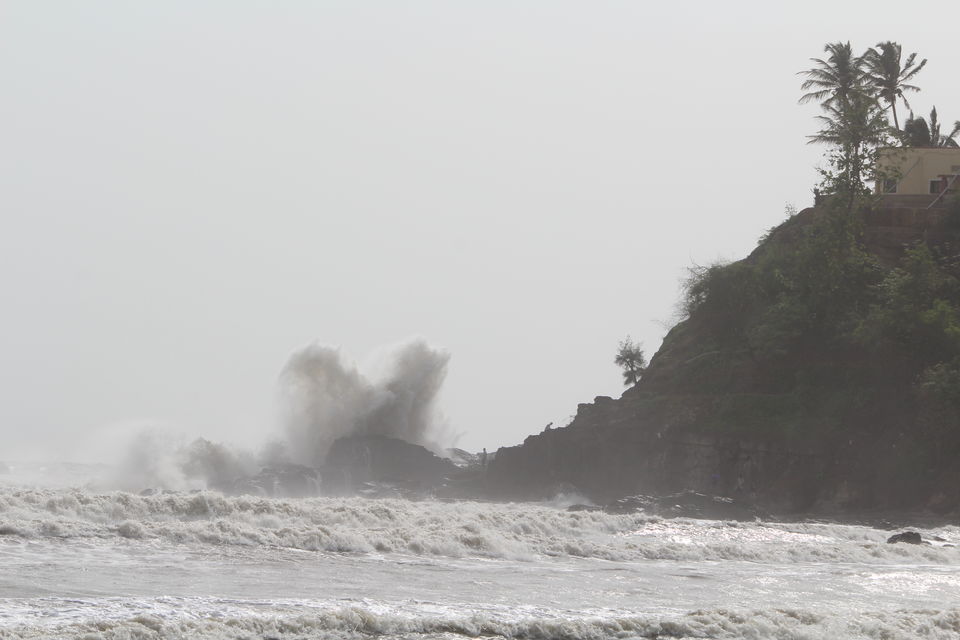 Nearly 3 km from Calangute Beach lies Baga Beach, offering some beautiful sights to capture and cherish forever. Baga Beach is also famous for parasailing, water sports (banana ride) and dolphin cruises.
***
Next we made a beeline for my undisputed top choice spot Anjuna Beach. Yet, it's not simply the shoreline, the way towards the shoreline offered some stunning view (Check the slideshow).
Anjuna Beach
It was everything I had hoped for. Less swarmed, blissful climate, the sun slowly fading away to distant, high tides, friends, and a bunch of adorable canine friends playing on the beach. I cherish these sort of minutes where life doesn't neglect to astound you by demonstrating how straightforward life is, and how muddled we have made it to be. It felt so quiet, strolling by the shore and the puppy stops by; sniffing my finger and wagging its tail. Joy is found in the simplest of things such as these. Don't overlook yours.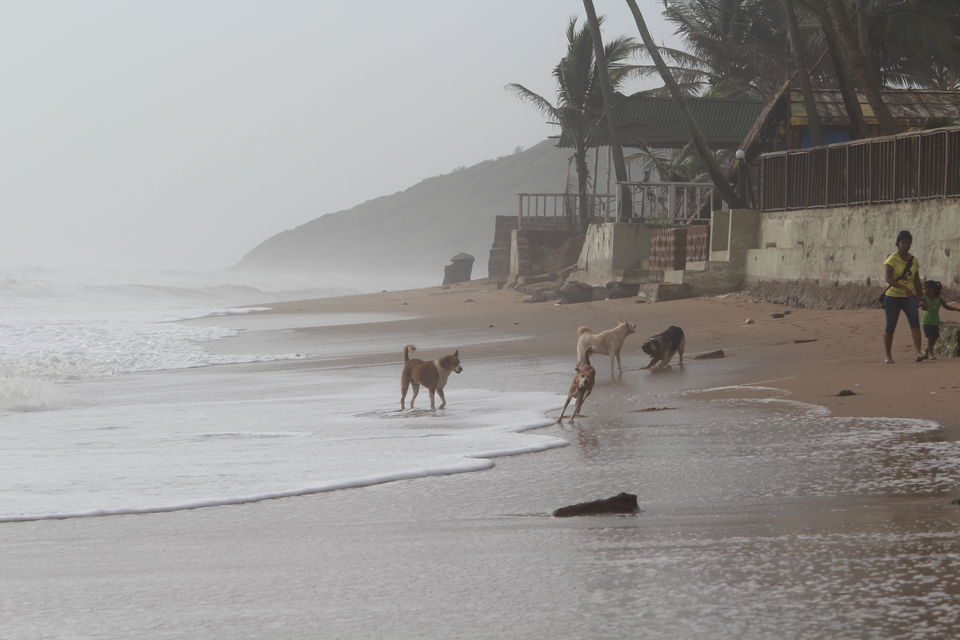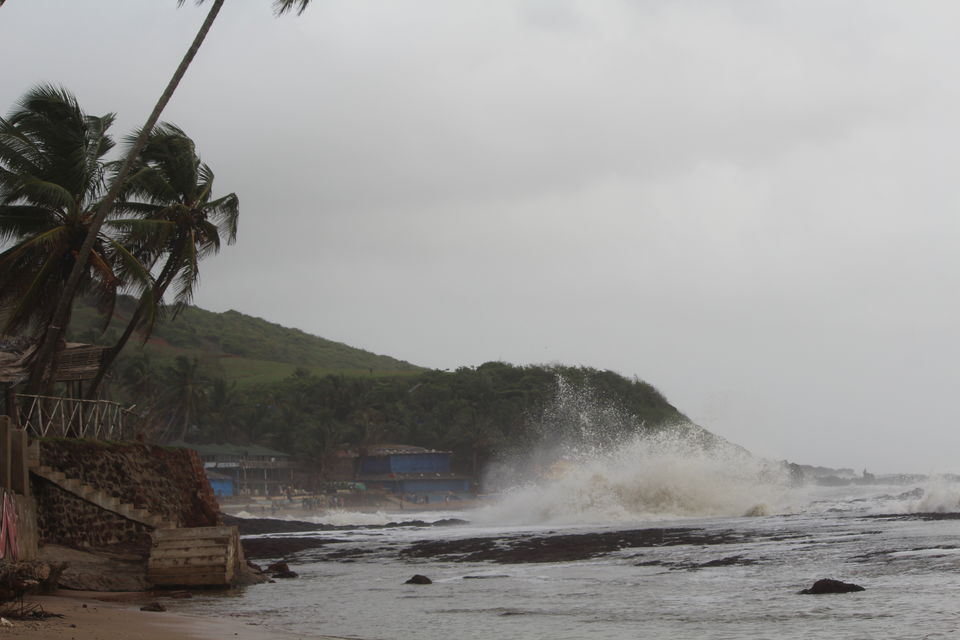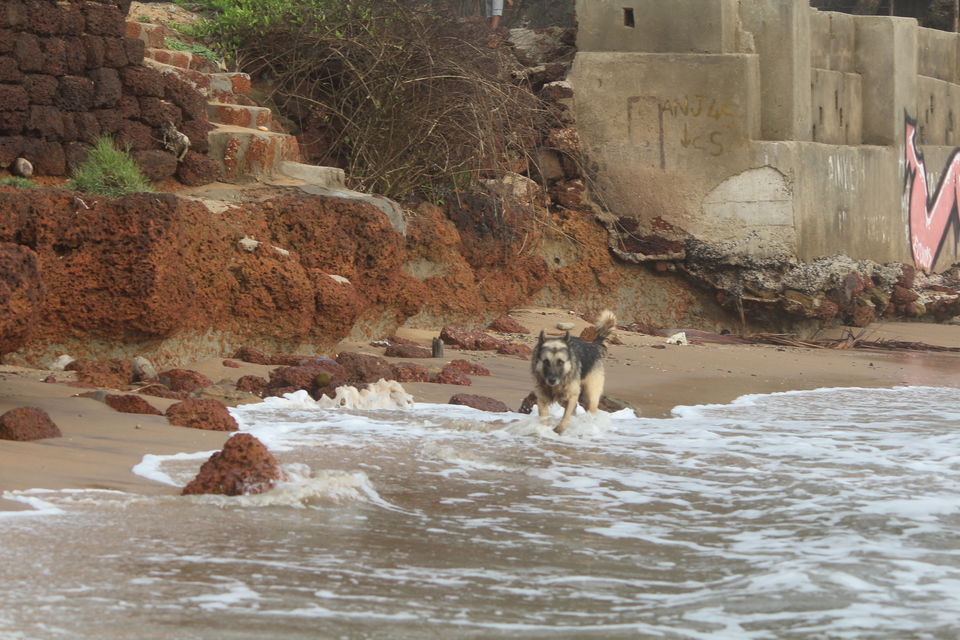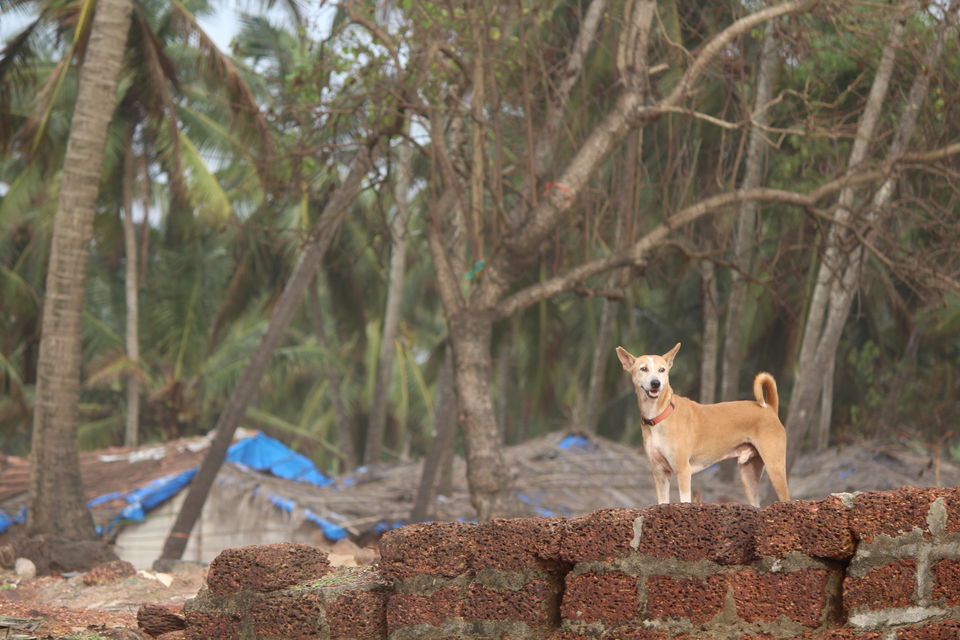 Anjuna is known for its trance parties held on the beach during the tourist season. It also hosts the famous flea market (Every Wednesday), wherein you can buy numerous things, ranging from organic products to gems, garment and electronic gadgets. Unfortunately, it is closed during the monsoons. So, we had no luck experiencing that.
After riding around Anjuna Beach for a while, we decided to head back. Dying to grab our hands around a sultry cup of tea we searched the area for a tea stall. But we stumbled upon Go Kart Track; which promises to give you one hell of an experience. We made our way in, paid the necessary amount and signed the documents provided. And we were ready for our turn to come.
The roar of the engine made my heart skip beats. We were provided with 10 laps around the well designed track. Caught between managing the steering to holding the pace, then bumping into the tyres placed on the sides. But once you get hold of it, it's nothing short of an adventure. Definitely an experience to remember.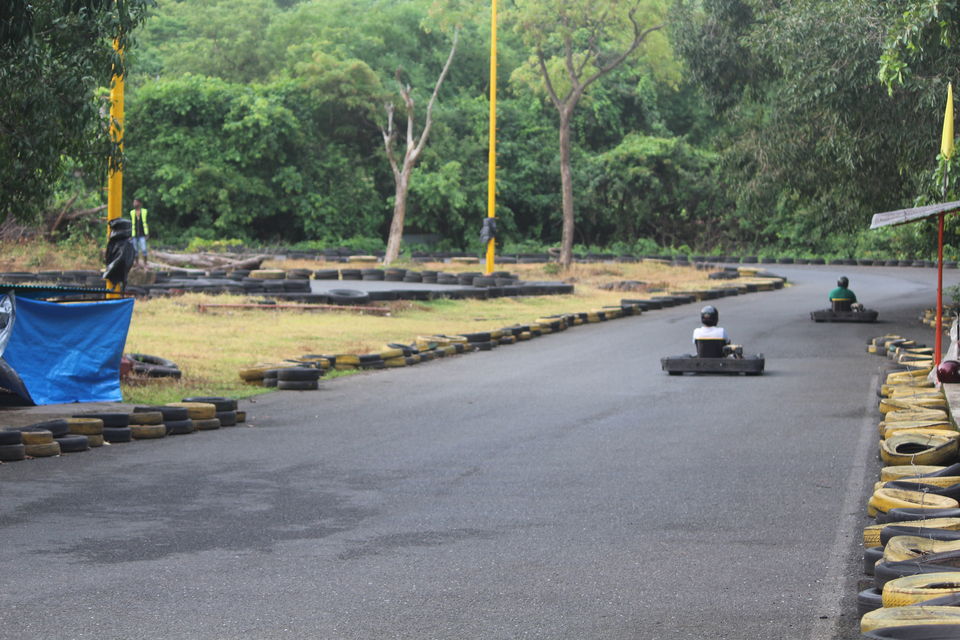 As we headed back, I looked around grasping as much as I can. The delight and experience that travel brings to the table is a reason enough to simply make the plunge and let the world astound you. After all, "We wander for distraction, but we travel for fulfillment." – Hilaire Belloc
So, go ahead and complete yourself.