When planning a trip to Goa, I very well know how disappointed you would feel if you are told that there are no beach activities, no shacks, no water adventure or sports, because it's the monsoon. This happens during the months of June – September. Here is how we enjoyed our Goa trip in the months of monsoon.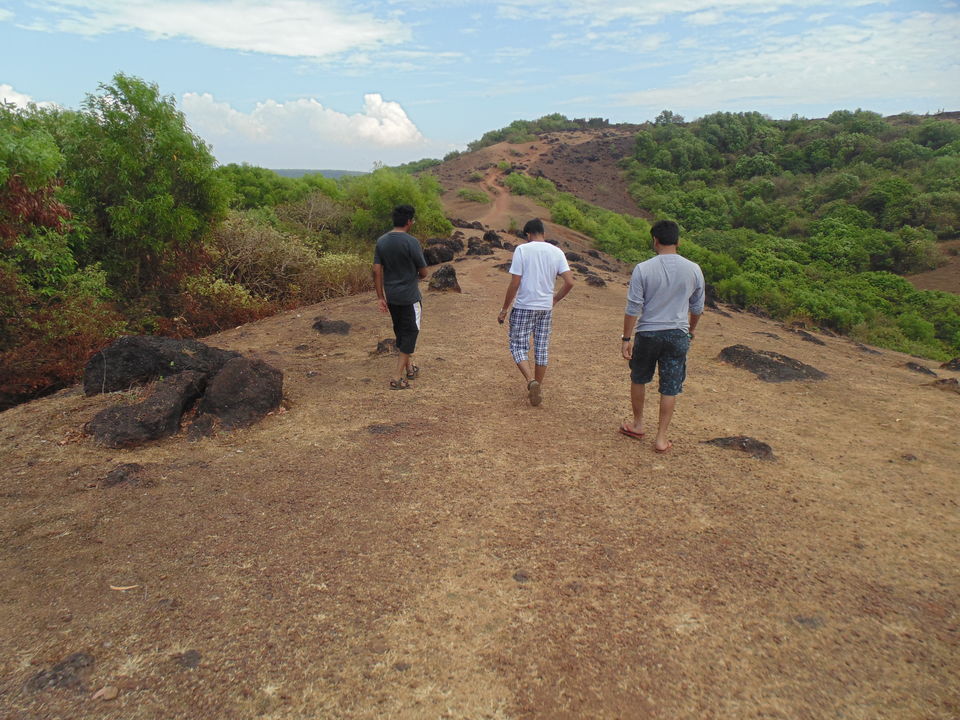 We landed in Goa airport on a Friday evening. Soon after collecting our baggage, we headed towards the Vasco da Gama area of Goa, where were supposed to pick up our rental car.
We drove to our Airbnb villa in the area called Arpora, which is a calm and laidback region of North Goa. We freshened up and filled our kitchen with water and other necessities from nearby super market. As night fell, we decided to go to a Casino (Which runs till post mid-night).
Casinos of Goa
There are so many casinos to choose from. Most of these casinos are floating casinos, which means they are on big ships which are docked on the backwaters of Mandovi river. Some of the very famous ones are
• Casino Pride
• Casino Pride2
• Casino Strike
• Deltin Royale Casino
We decided to go to Casino pride 1, which had an entry fee of Rs1500 per head. This included Rs.500 chip to play on any table. A very nice dinner (buffet) and some entertainment programs (dance shows) that were performed on the top floor of the ship. We played till 2AM and headed back to our villa.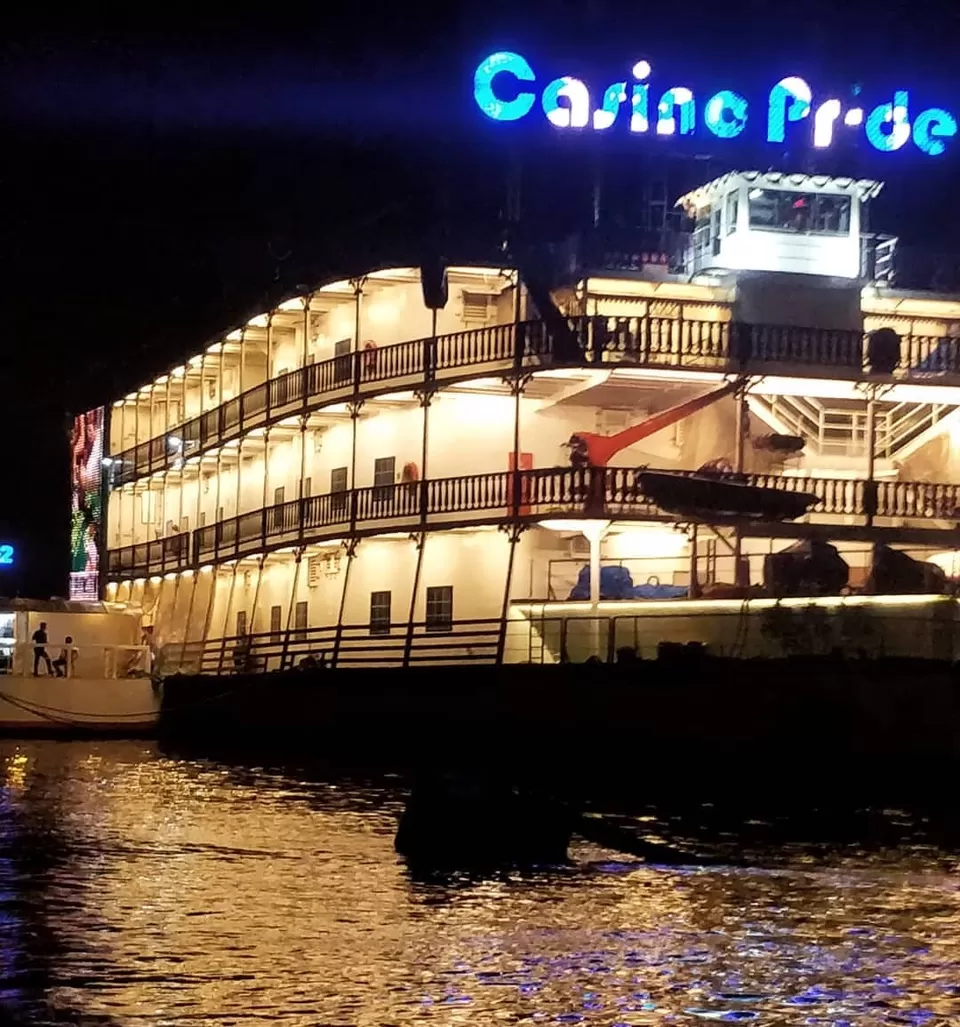 Next day, we started off late, after having our breakfast at a very nice café called the 'You and Me café'. We had planned for a cruise tour in the backwaters of Mandovi river.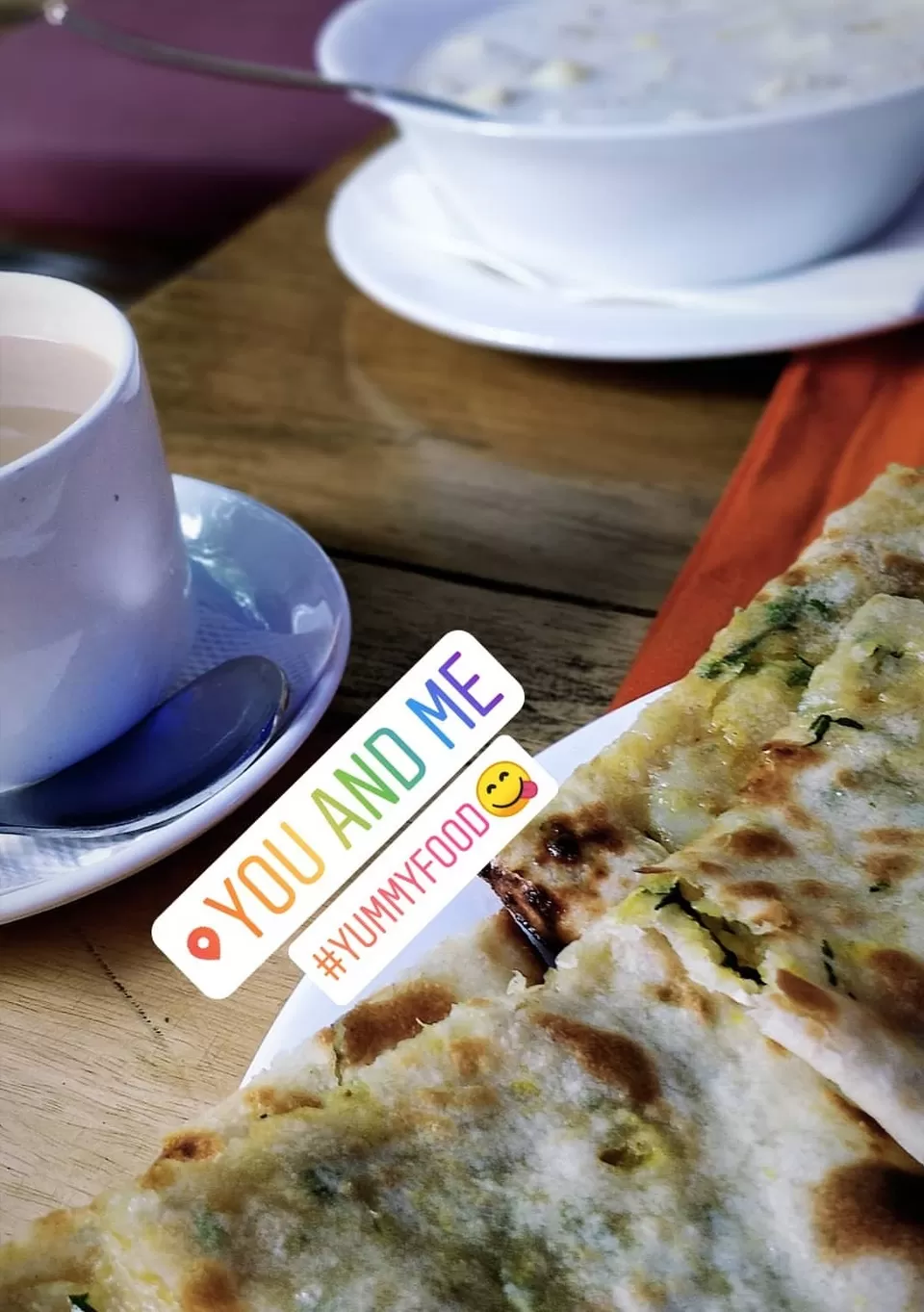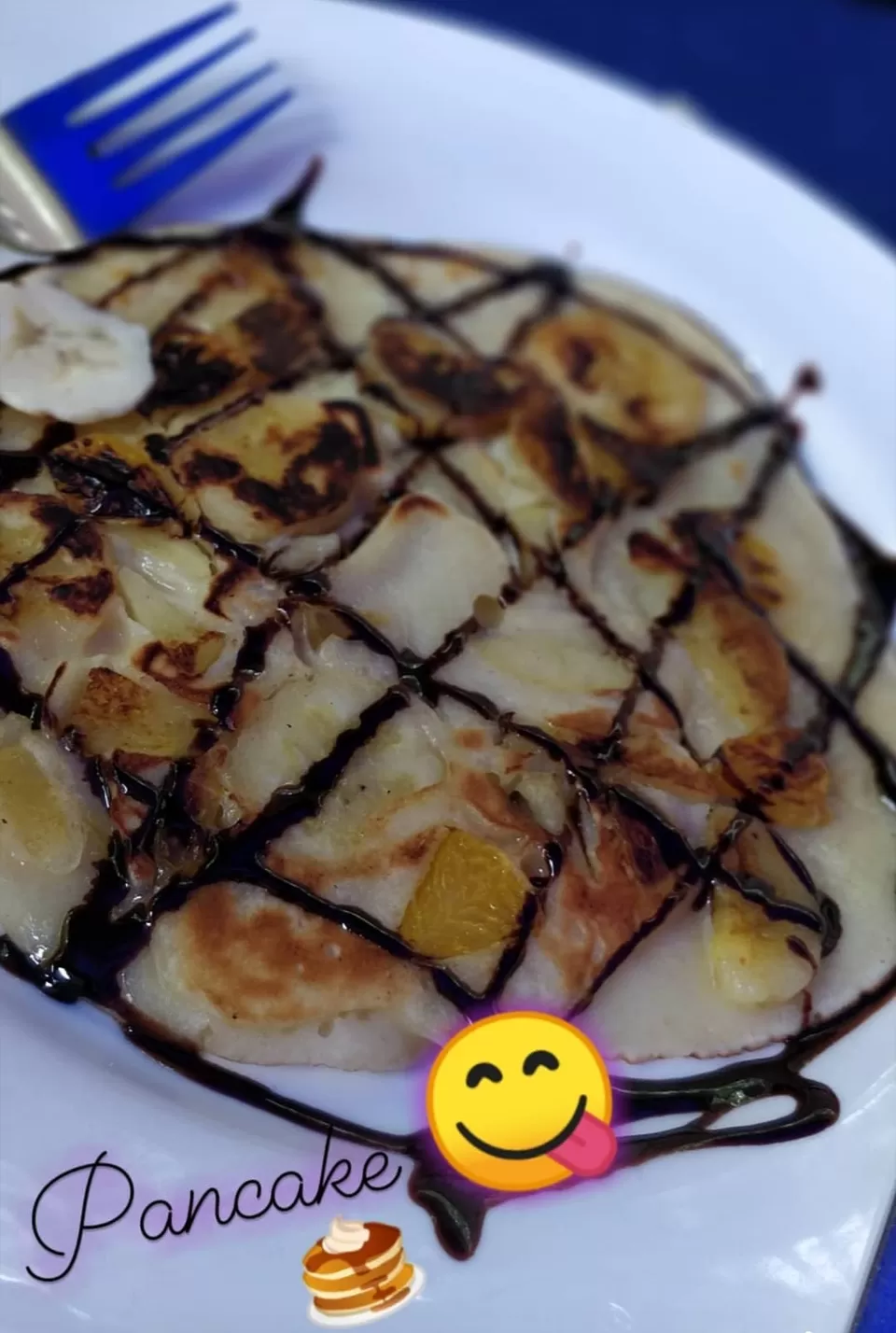 We reached the place, where we were supposed to meet our cruise group. The cruise ship was ready at the docking station. We boarded the ship and in a little while it had set off. After about half hour, we docked again in the middle of the backwaters, where we were given two seater kayaks for kayaking.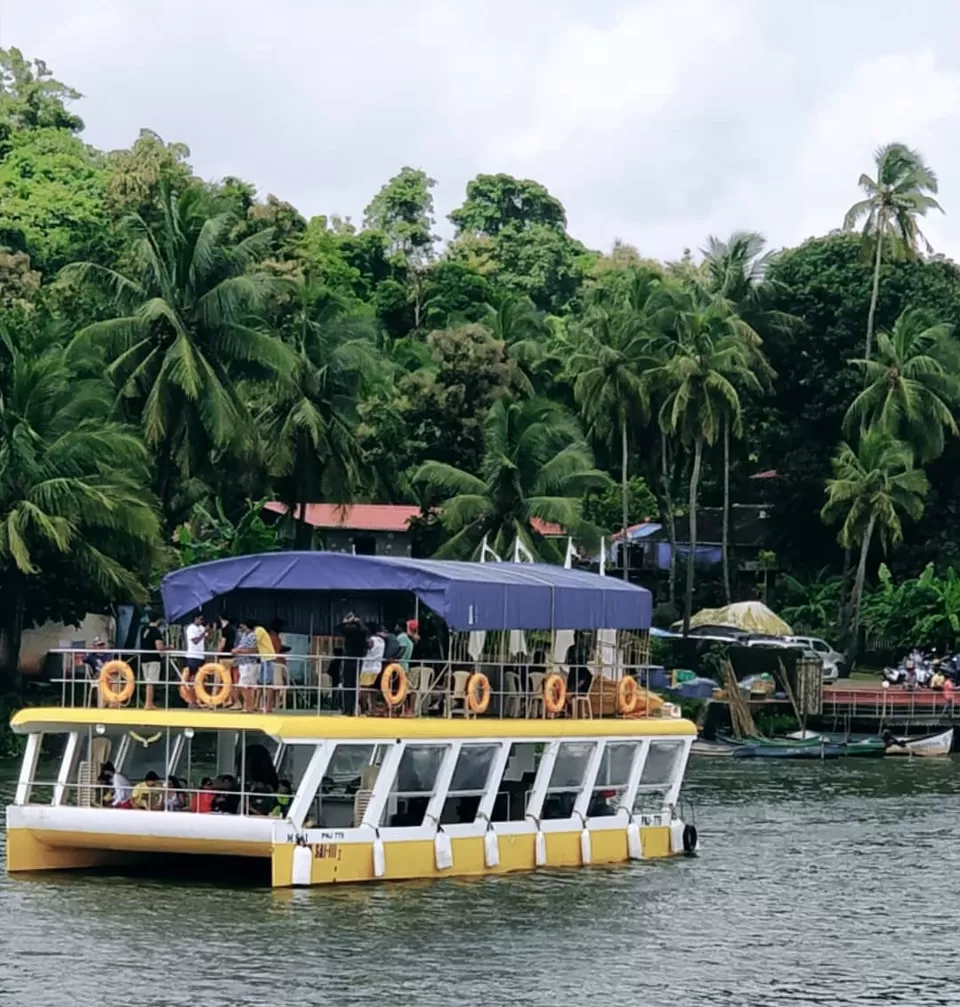 Kayaking was followed by fishing and Sup boarding. All these were very exhilarating experiences. We were given very decent lunch on the ship. We cruised around some more time taking pictures. This tour costed us Rs.1500 per head, which included the activities, lunch and a few drinks.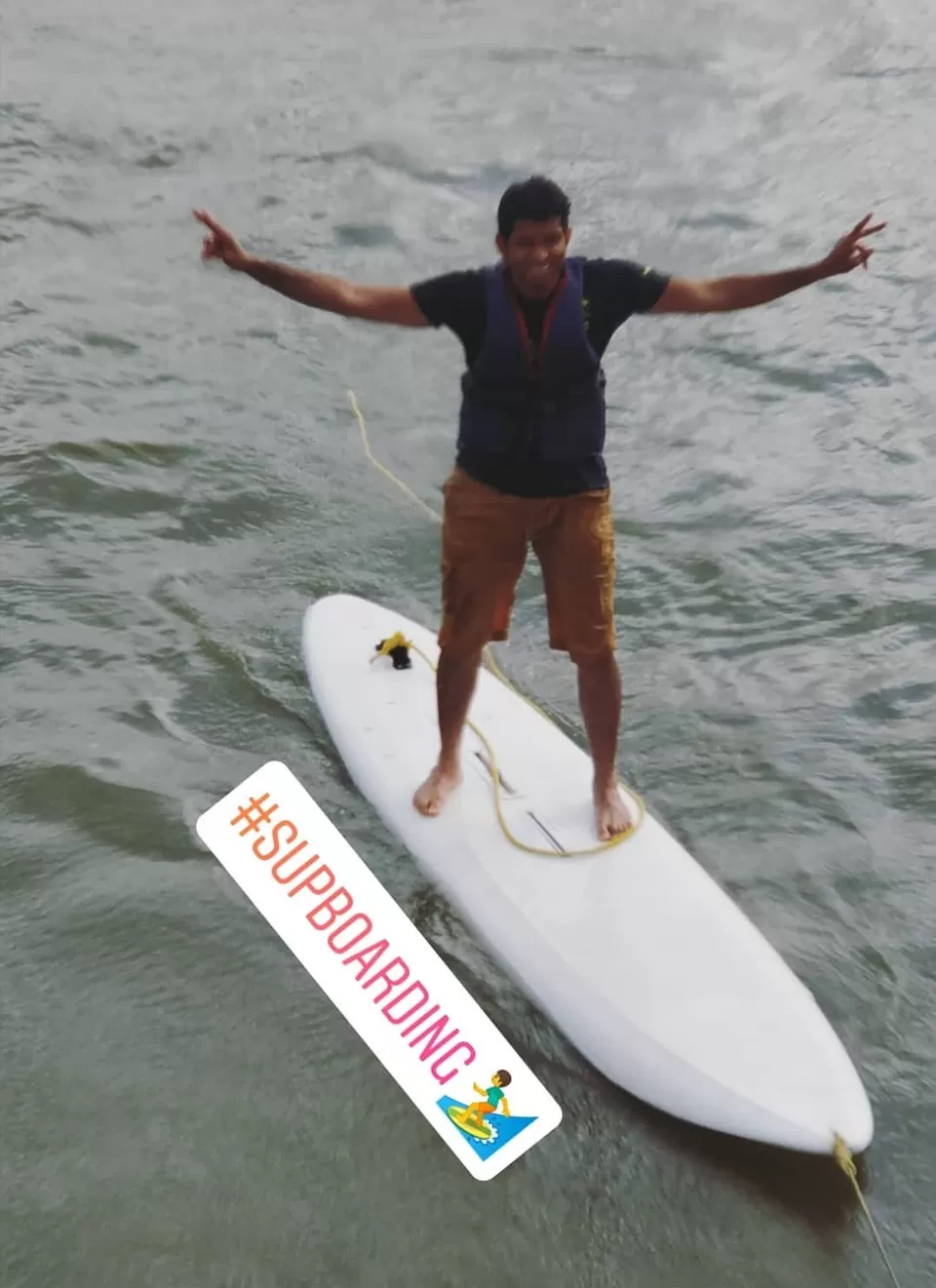 We were dropped off at the place where we started, from where we headed back to our villa.
We freshened up and headed to Calangute beach. We witnessed one of the best sunsets ever. The feeling was out of the world.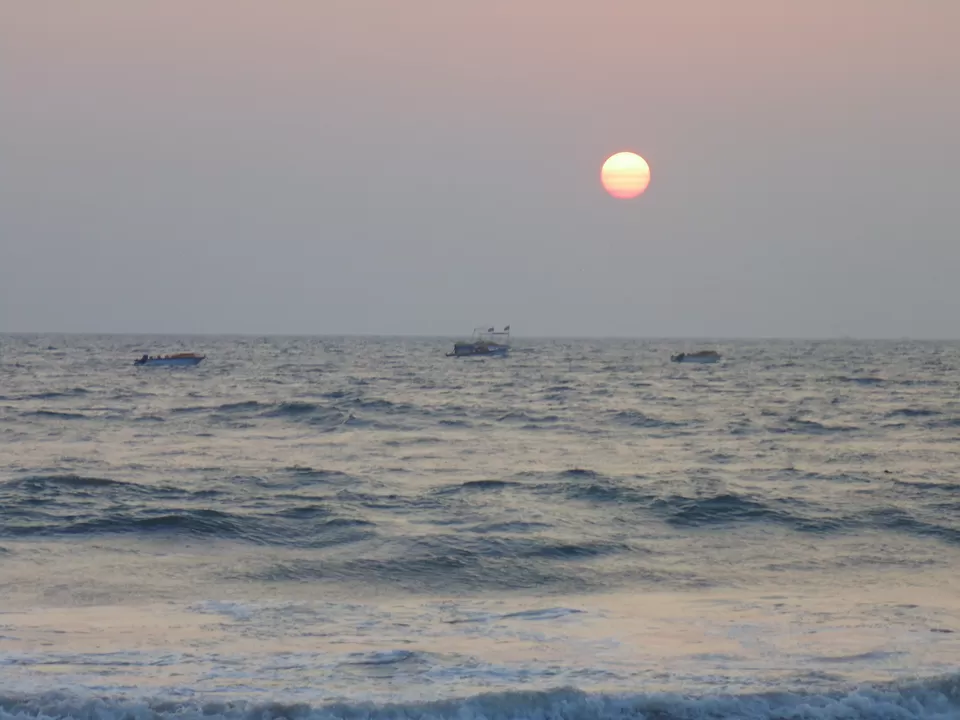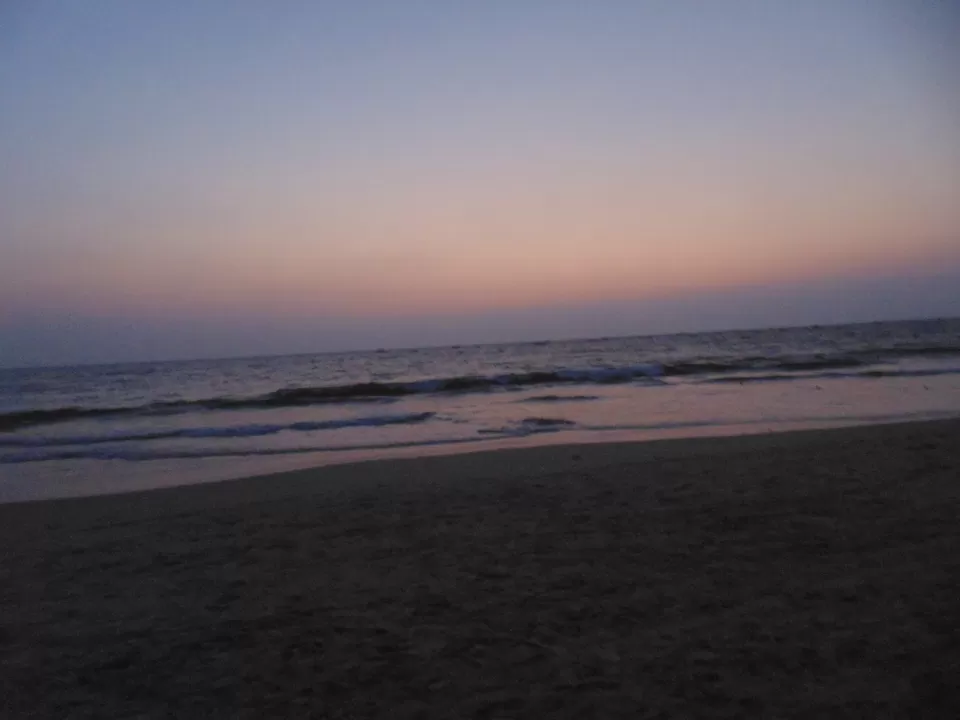 Next day's destination was Parra and Chapora and Vagator forts.
Parra is a very picturesque location where many movies have been shot. Filled with coconut trees all around, the place is calm and relaxing.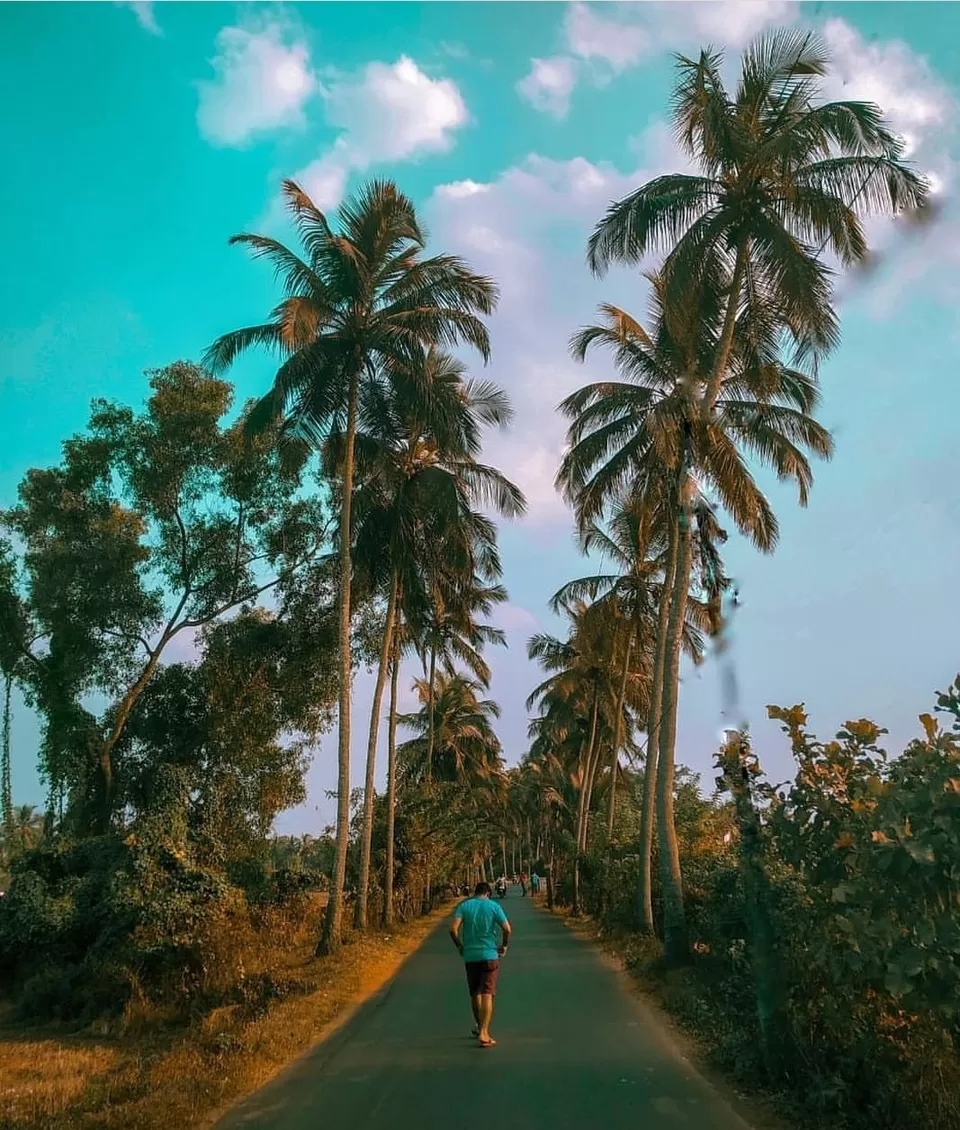 From here, we drove towards the Chapora fort. We walked into the fort, taking pictures and enjoyed ourselves in the breezy & drizzly weather for a couple of hours.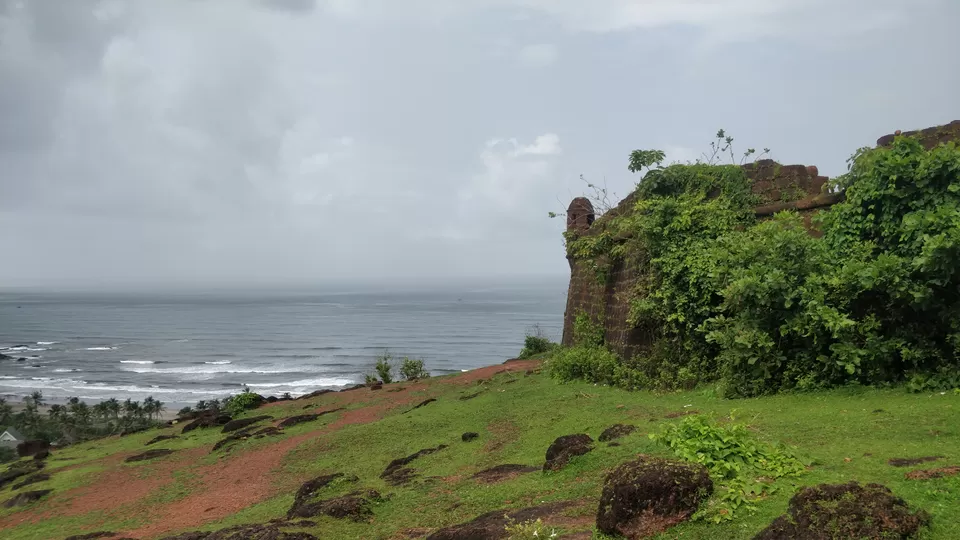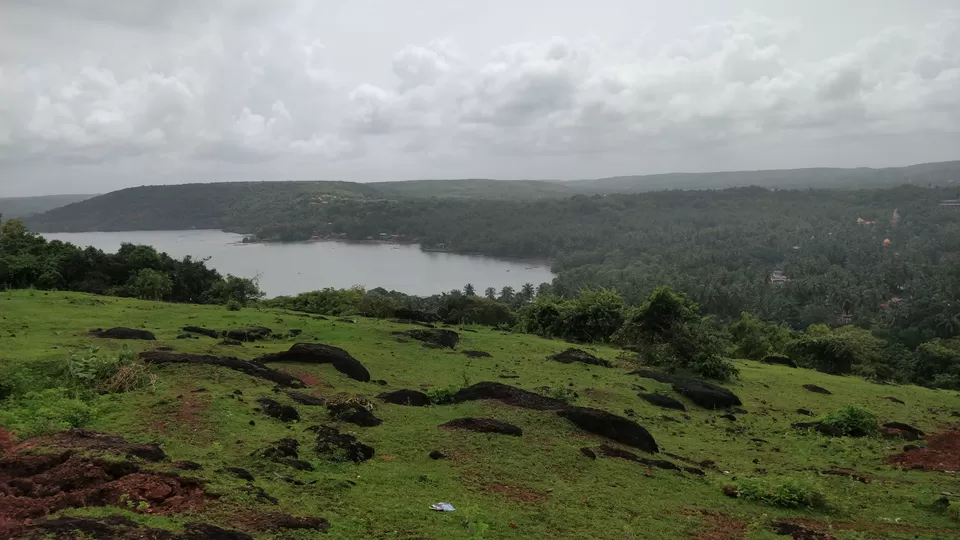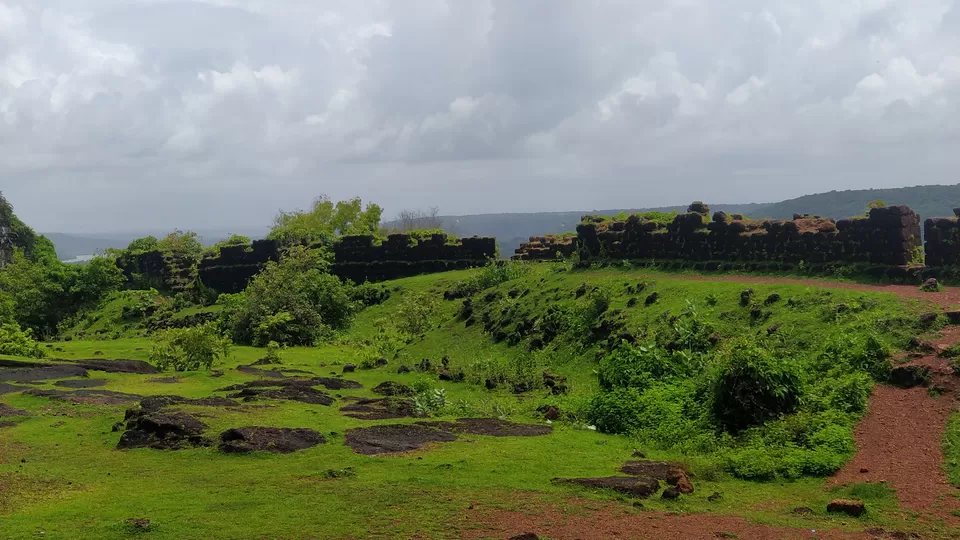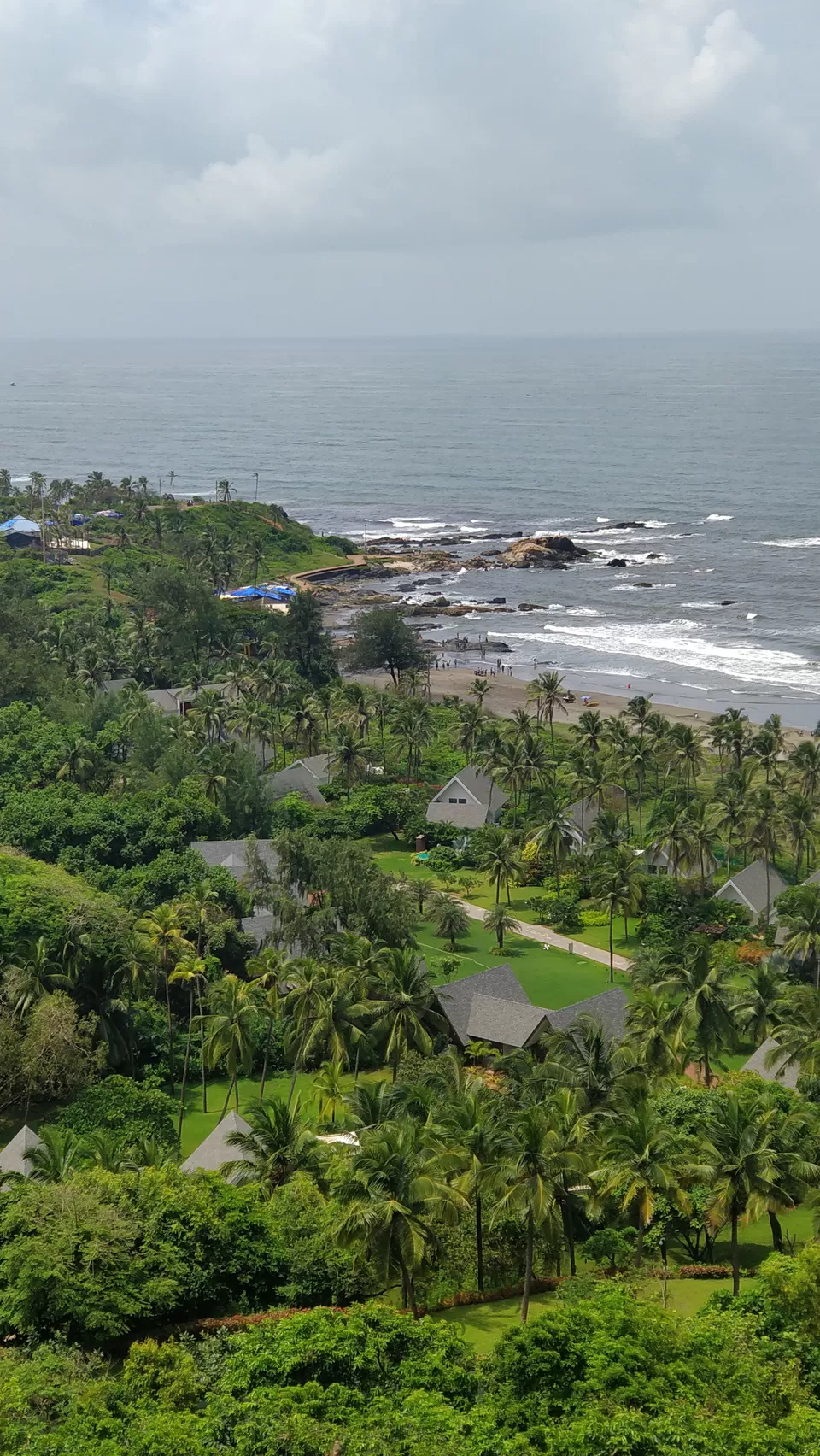 Next stop, we reached the Vagator fort. We had to hike for a while to reach the entrance of the fort. The fort provided a spectacular landscape view all around.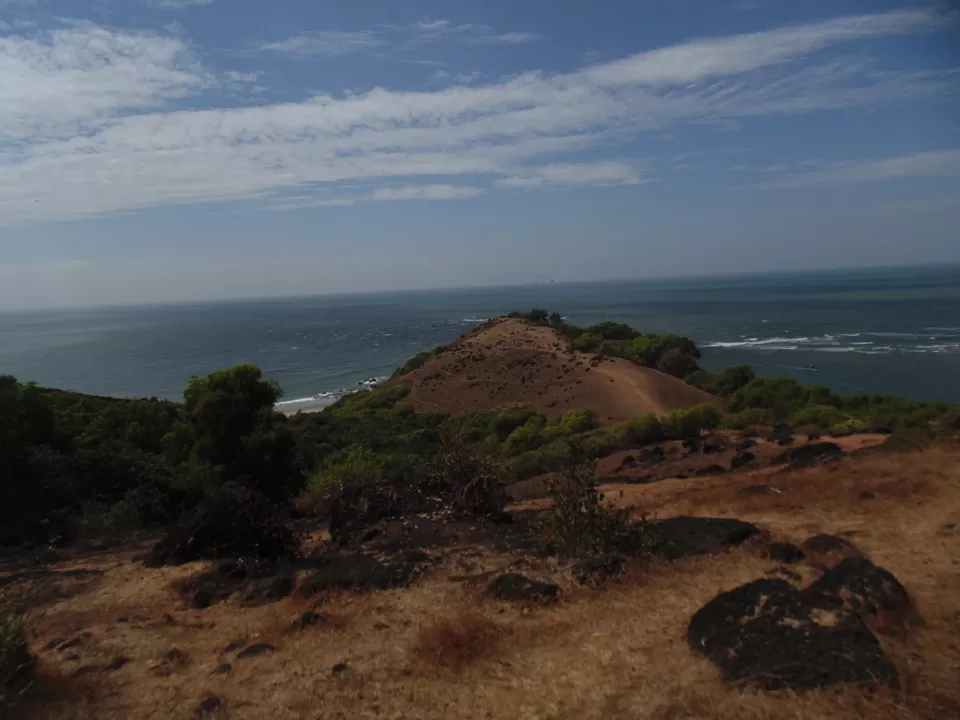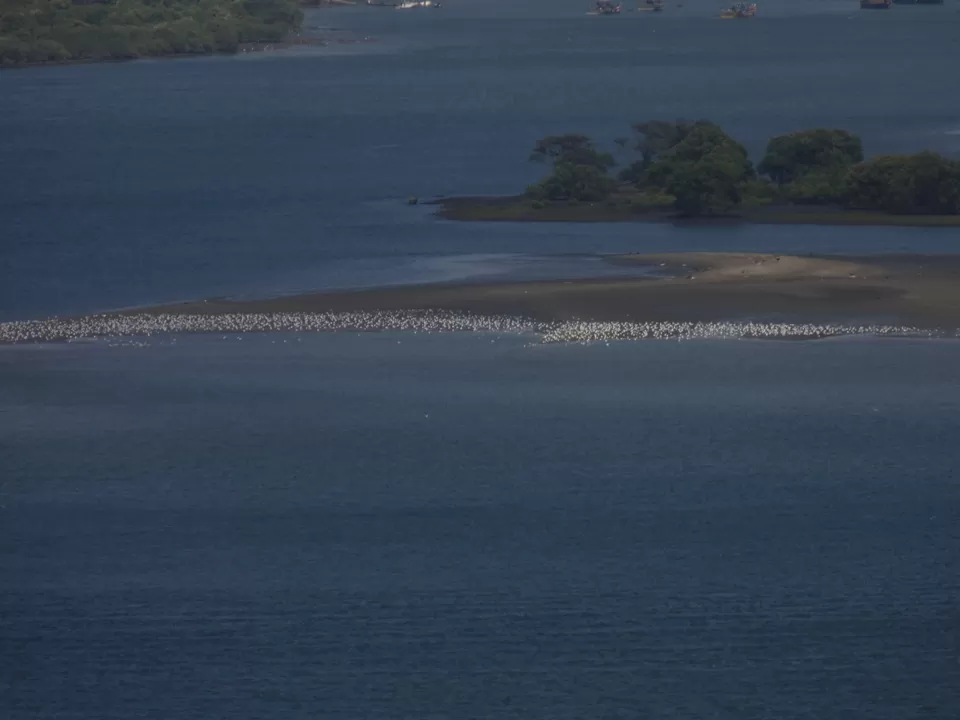 We headed back to our villa, freshened up and went to the Baga beach for our dinner. We had a candle light dinner on the Baga beach. Baga's monsoon evening weather was like icing on the cake.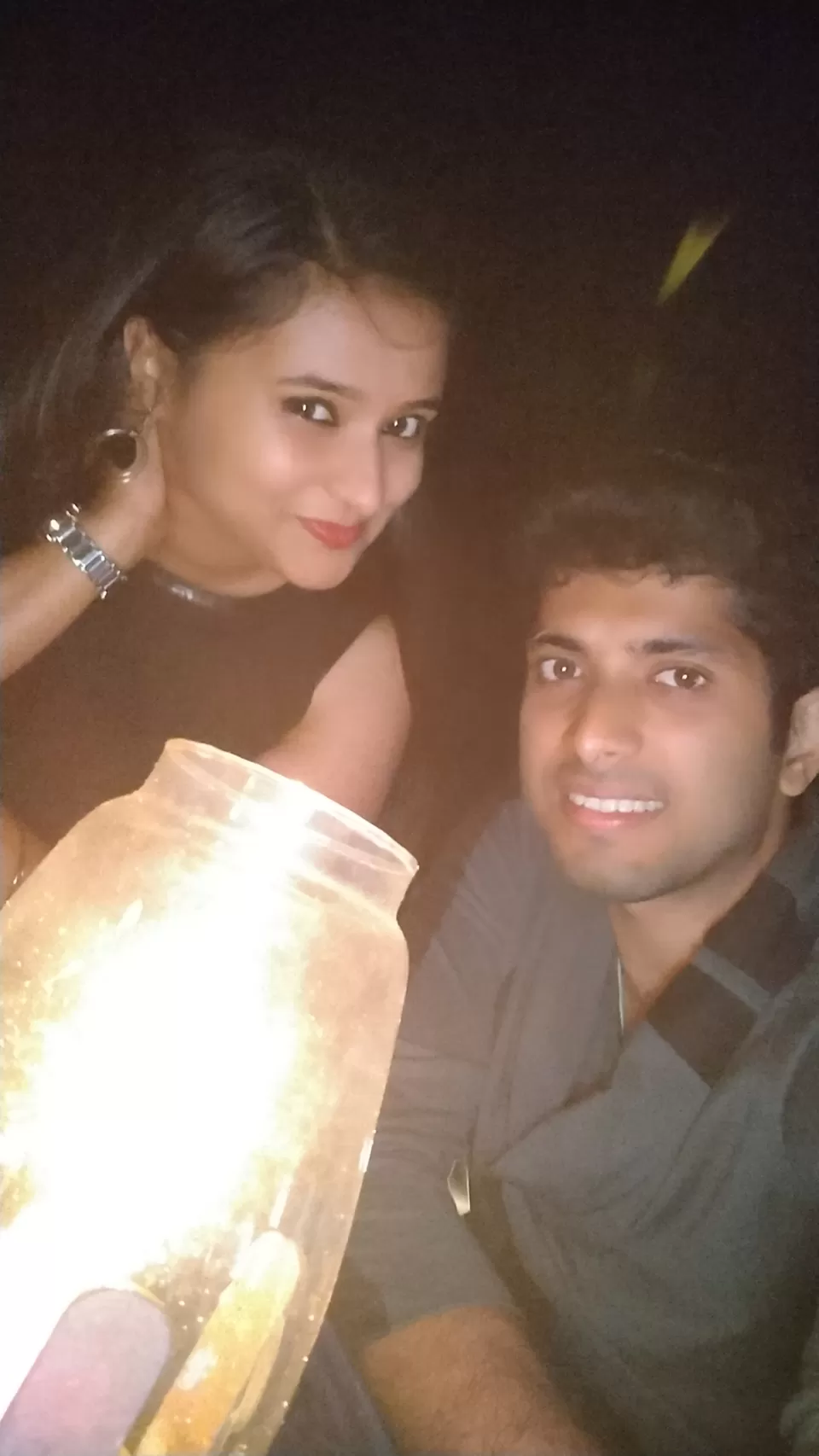 Next day, being the last day of our we went to a waterfall called sural waterfall. We drove about two hours from our villa, after checking out and reached Sural. We headed to a view point, where we witnessed the most awesome view of a waterfall gushing out of the forests. The waterfall is surrounded by greenery till the eye meets the horizon. We had not expected this and was the best waterfall we had ever seen.
On our way back we took a deviation, to check out the Tropical Spice plantation. We spent about three hours here. But one could easily spend a whole day here.
We were exhausted roaming around the place. We headed out as, we had to return our rental car and catch our return bus from Panjim.
We were happy the way this trip turned-out to be. We had made new experiences and had memories to cherish for life. This is our story of "A Goa, that no one knows about".