After a long gap of around 8 months we finally ended up staying at a hotel and we were just grateful to choose Crowne Plaza, Gr Noida.
Beginning with our entry into the premise, our car and us were thoroughly sanitized. Our temp was check every time we entered the building. Due to Covid, the valets were not in motion and you had to self park the car, which is an acceptable thing. The reception was quite responsive and attentive. The temperature of the entire property was somewhere between 24 degrees to 27 degrees and the room temperature would not go below 21 degrees. This was done majorly coz of the covid situation in the country. Here I would like to mention Mr Sunny here who completed our check-in process and made sure our requests were adhered to. With a seamless check-in we proceeded to our room which was on the 11th floor, thus having a perfect skyline through the window.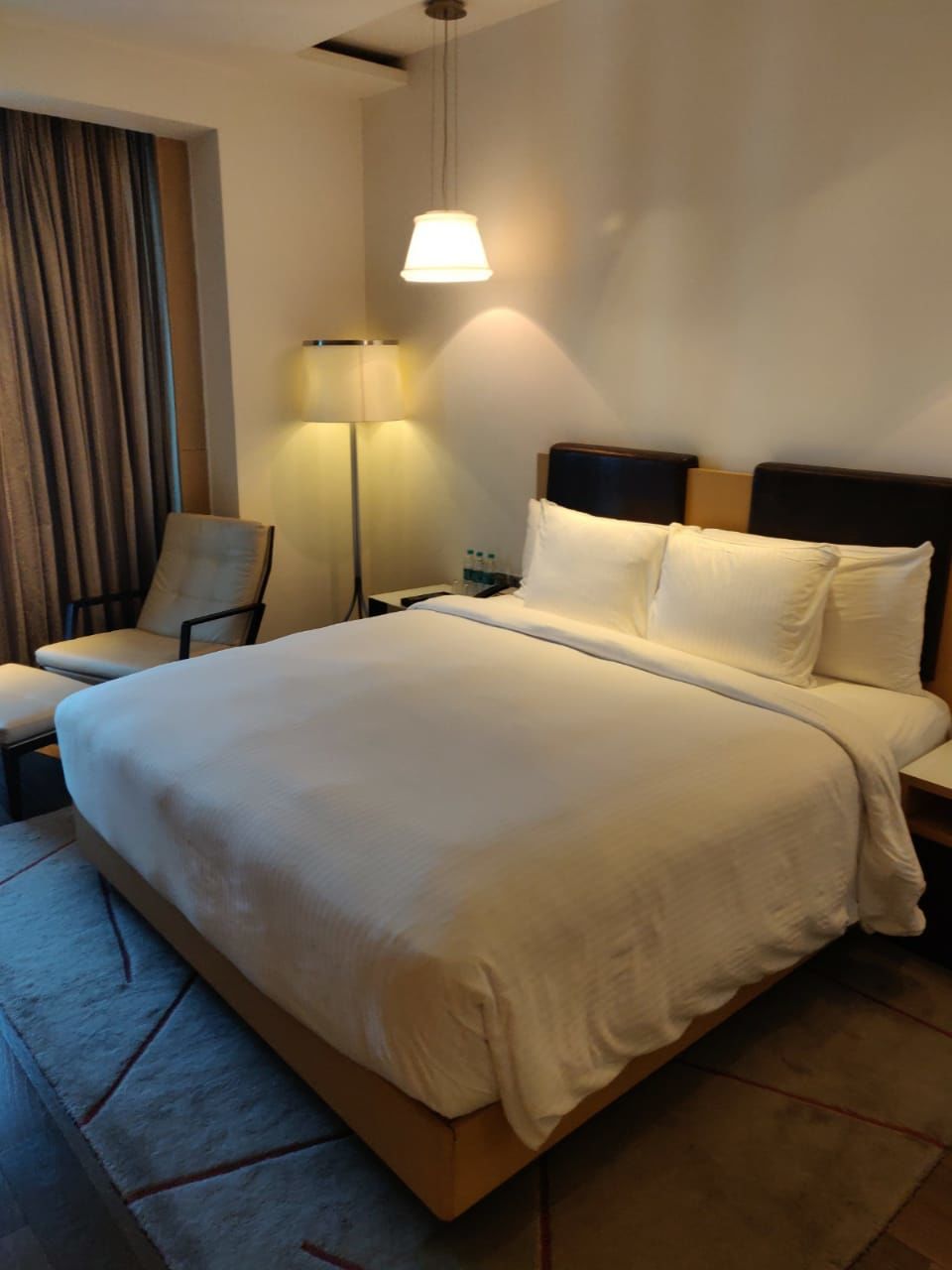 Coming to the room, it was splendid. A quite spacious room with an ultra comfortable bed and a wonderful washroom made us happy. Our washroom also had a bathtub and we just couldn't complain on anything. The room seemed fresh, clean and utterly sanitized. There was a lounge chair and an ergonomic chair along with a small study-like table with ample lighting in all over the room. The room had an LCD with Bose speakers which were again a highlight. The only downside was that the TV had limited channels nothing interested us but they also had HDMI and USB ports so we just plugged in our own!
The room service was also lovely, with Mr Akshay taking care with whatever we needed, like a dental kit or a bathing kit. The basic toiletries had to be asked for since due to Covid, there was minimal touching. The kits also came in sealed ensuring no touch whatsoever.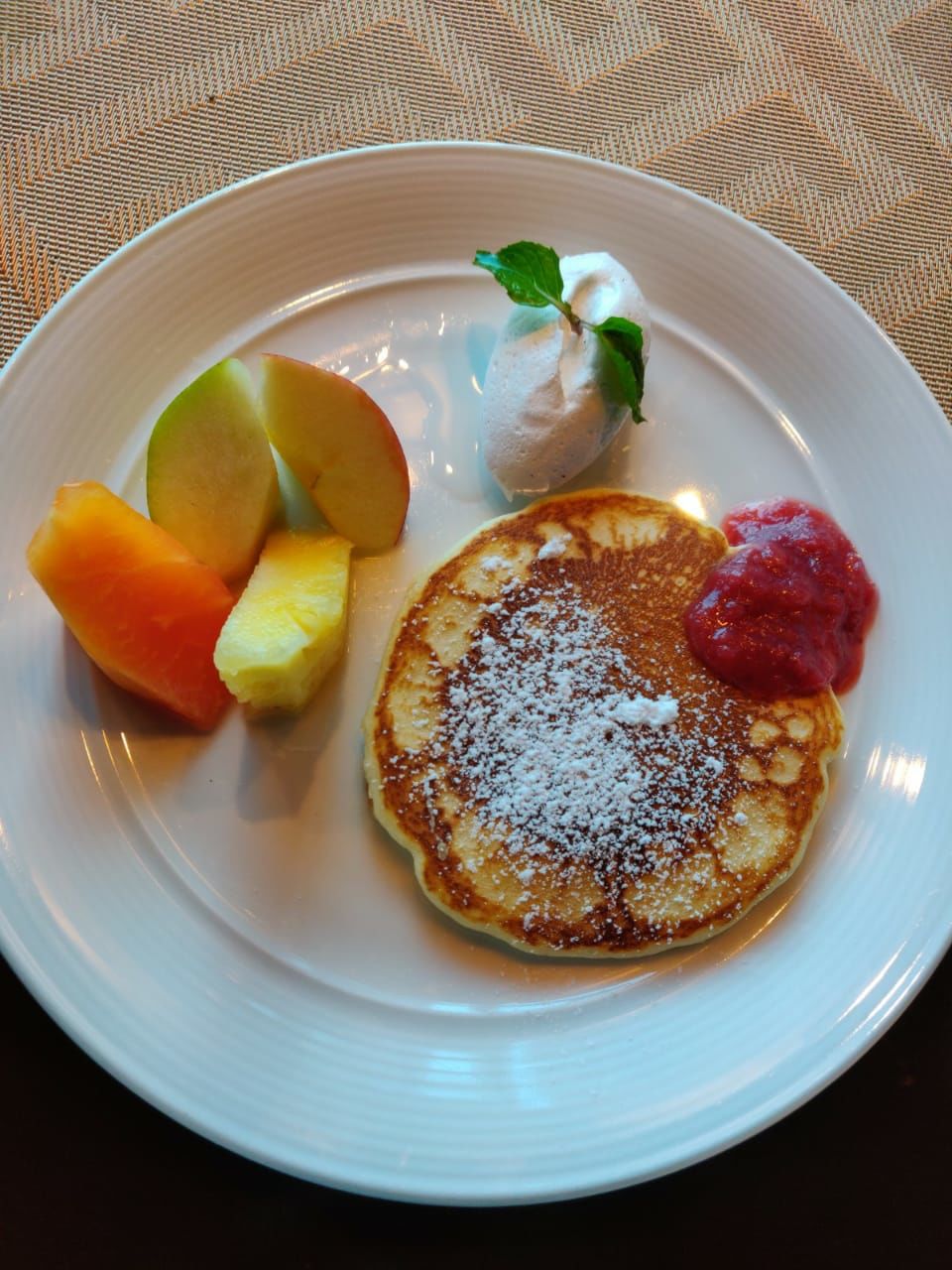 They have opened only one restaurant breakfast, lunch and dinner are served at that place only. It is a lovely area with glass walls ensuring a serene view while dining. In the breakfast, there is a decent buffet. Do try their sausages and omelets. A special token of thanks to Ms Diksha, who helped us during our breakfast with a big smile. Do ask for her, you will love her. In the lunch we had chilly chicken, kadhai chicken, chicken curry, dal tadka, chapati and rice. The food is decent and is perfect on aroma and presentation. However, there is a scope of improvement there. We skipped dinner coz we had a very late breakfast. During the lunch, we had Mr Manoj to take care of us and again, he was great to have around. The staff is overall courteous and polite.
Overall, we loved our stay and the services. Our check-out was also very quick and easily done. Will definitely come and stay here again!