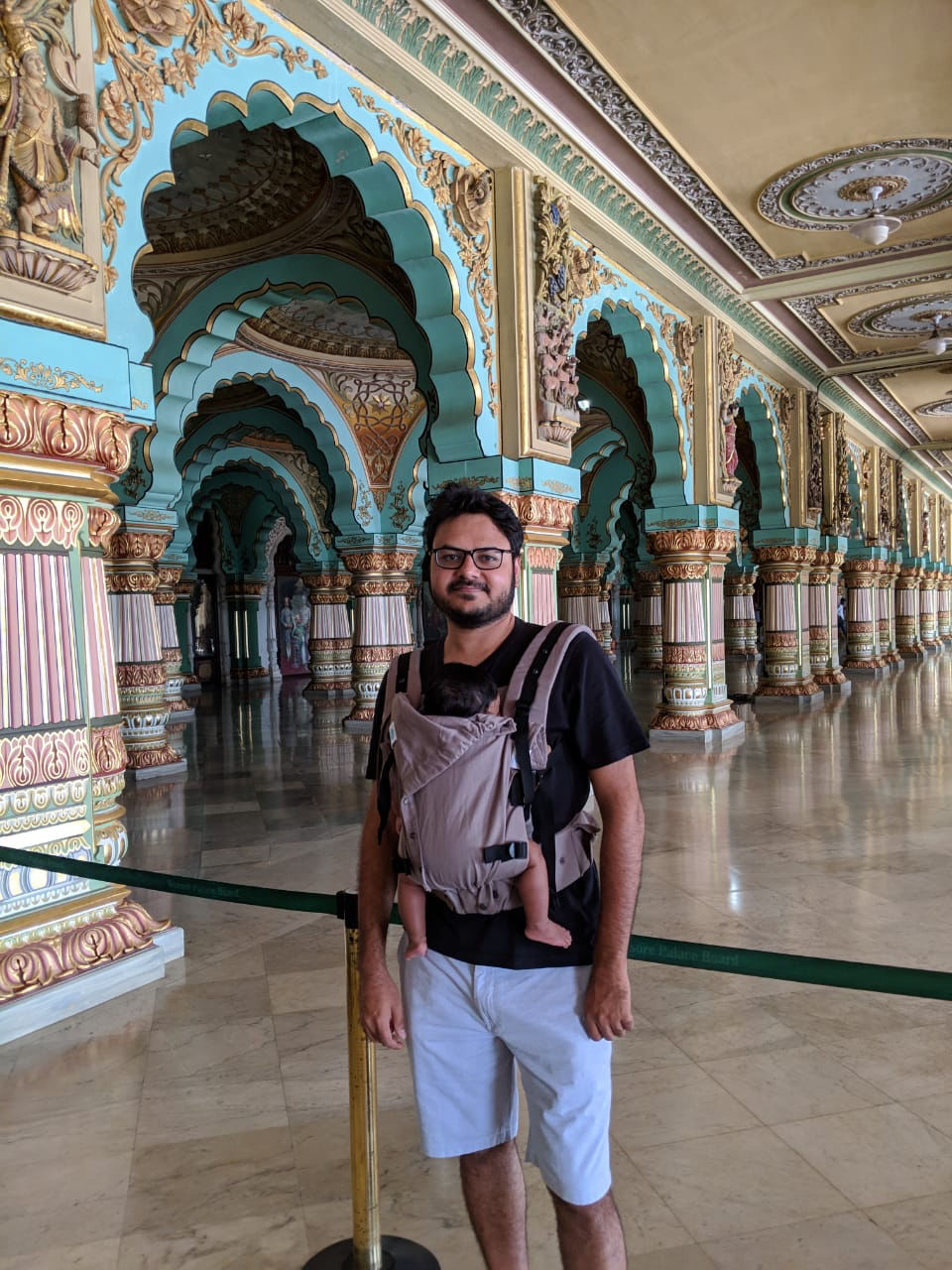 I am done with stereotypes. I am done with people behaving like having a baby can change my life for worse, like I loose my freedom, like I cannot do what I love... Coz what I love is new places!
I am just a 3-months old mother and it took me 3 months to muster the courage to break the stereotypes and tell myself that baby can travel!
We started from Bangalore on a pleasant Friday morning, with apprehensions about the onward journey, prepared to be disappointed! But surprisingly, we under-estimated our child's innocence. It was a way smoother journey than I was expecting it to be!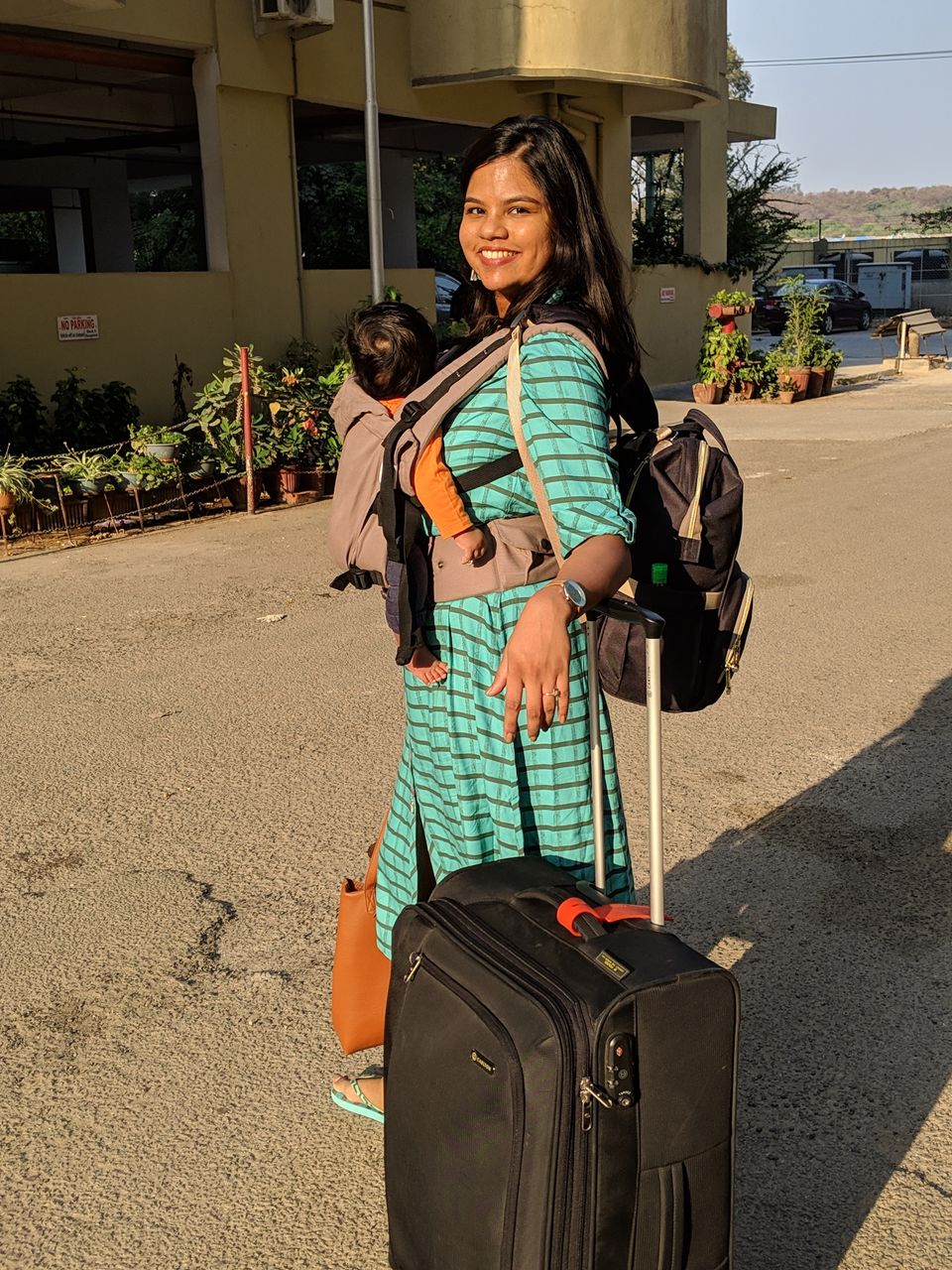 Our plan was to stop at Kamat Lokaruchi, a very popular joint on Mysore highway, for breakfast. And we most certainly did as planned!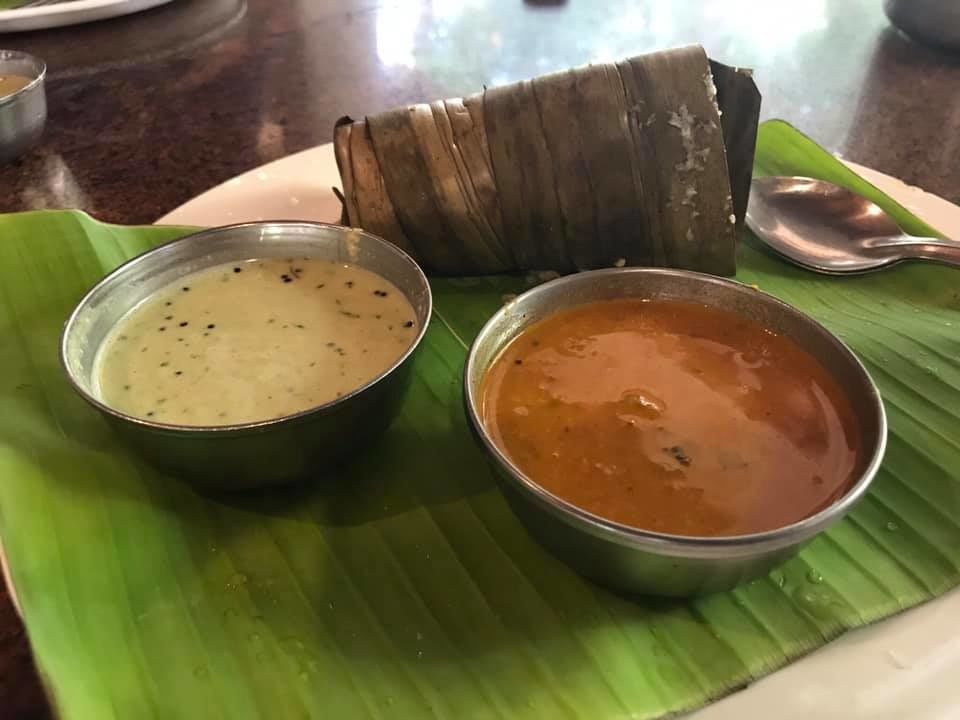 Next stop was supposed to be the Radisson Blu hotel in Mysore. But our child had other plans! He got cranky. We had to stop on the way. I fed him and rocked him to sleep. So, after this minor speed bump of half an hour, we managed an uneventful and comfortable trip to the hotel.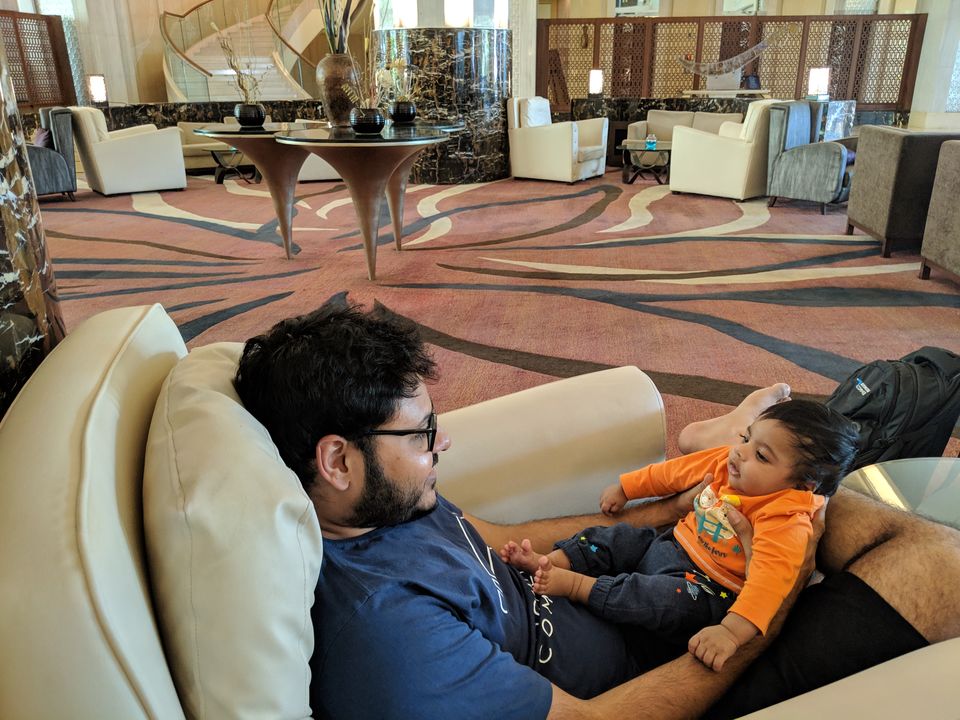 There was a very reasonably priced lunch buffet, which we hogged on & then had a relaxed afternoon in the hotel. In the evening, we stepped out for a little overview of the city..... saw all the pretty statues around, stopped at the clock tower and had Mysore's local Churmuri (street food).
After a comfortable night's sleep, we made it a point to be up on time so that we can be ready to leave for the palace as early as humanly possible with a tiny baby who always has to poop at wrong times!
At 10.15, we were at the ticket counter and we were so proud of ourselves. According to the revised prices, the tickets were INR 70 per person. The footwear have to be removed and given at the counters at the entrance. All this was hassle-free, coz remember.. we were the early few visitors!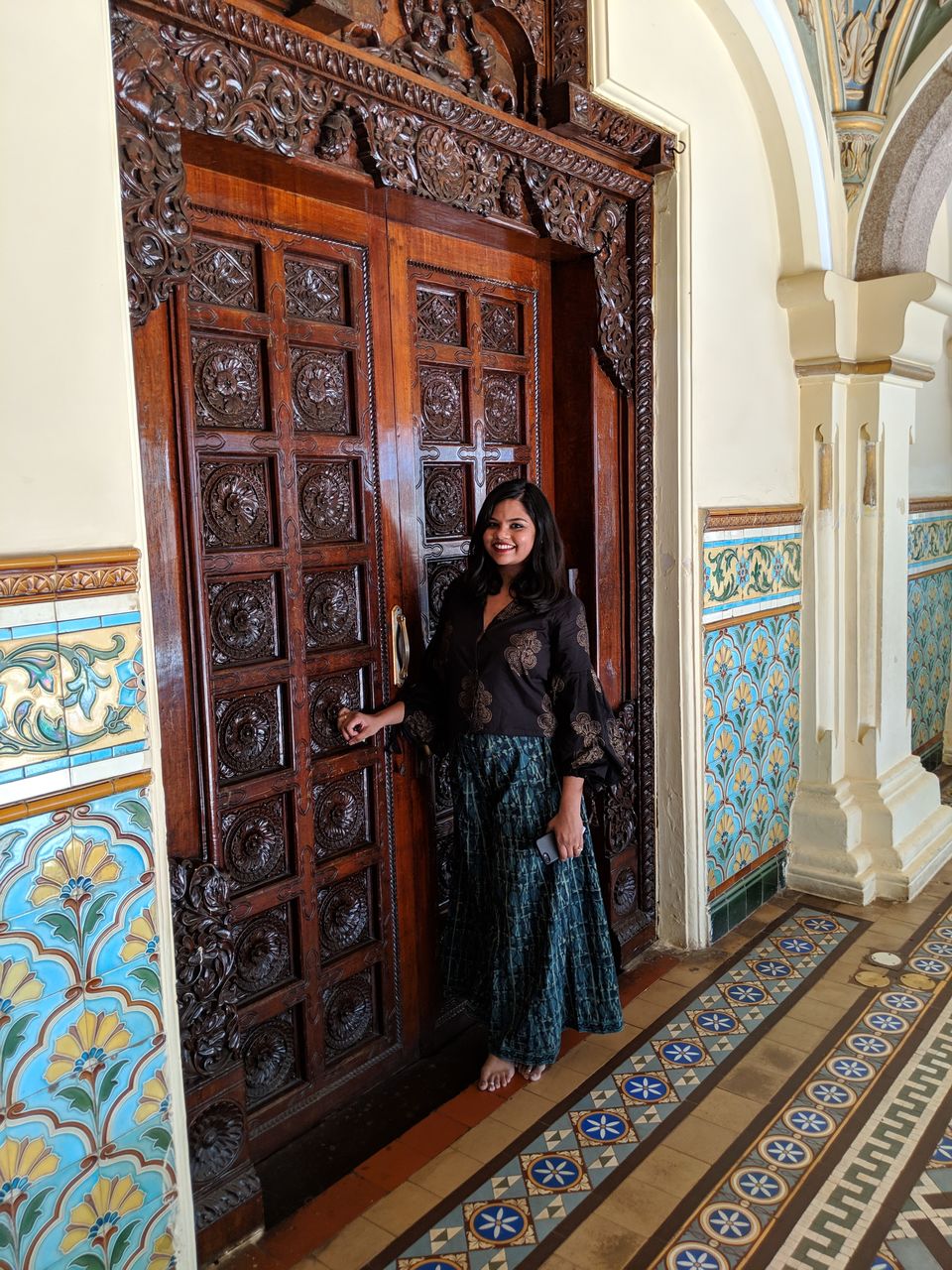 God bless internet and the various apps! There is an app called Pinakin tour guide. Download it and thank me later.
The palace is beautiful head to toe. So, do not forget to admire the ceiling of Kalyan Mantapa, the floor of Amba Vilas, the intricate carvings on the doors, the huge darbar hall!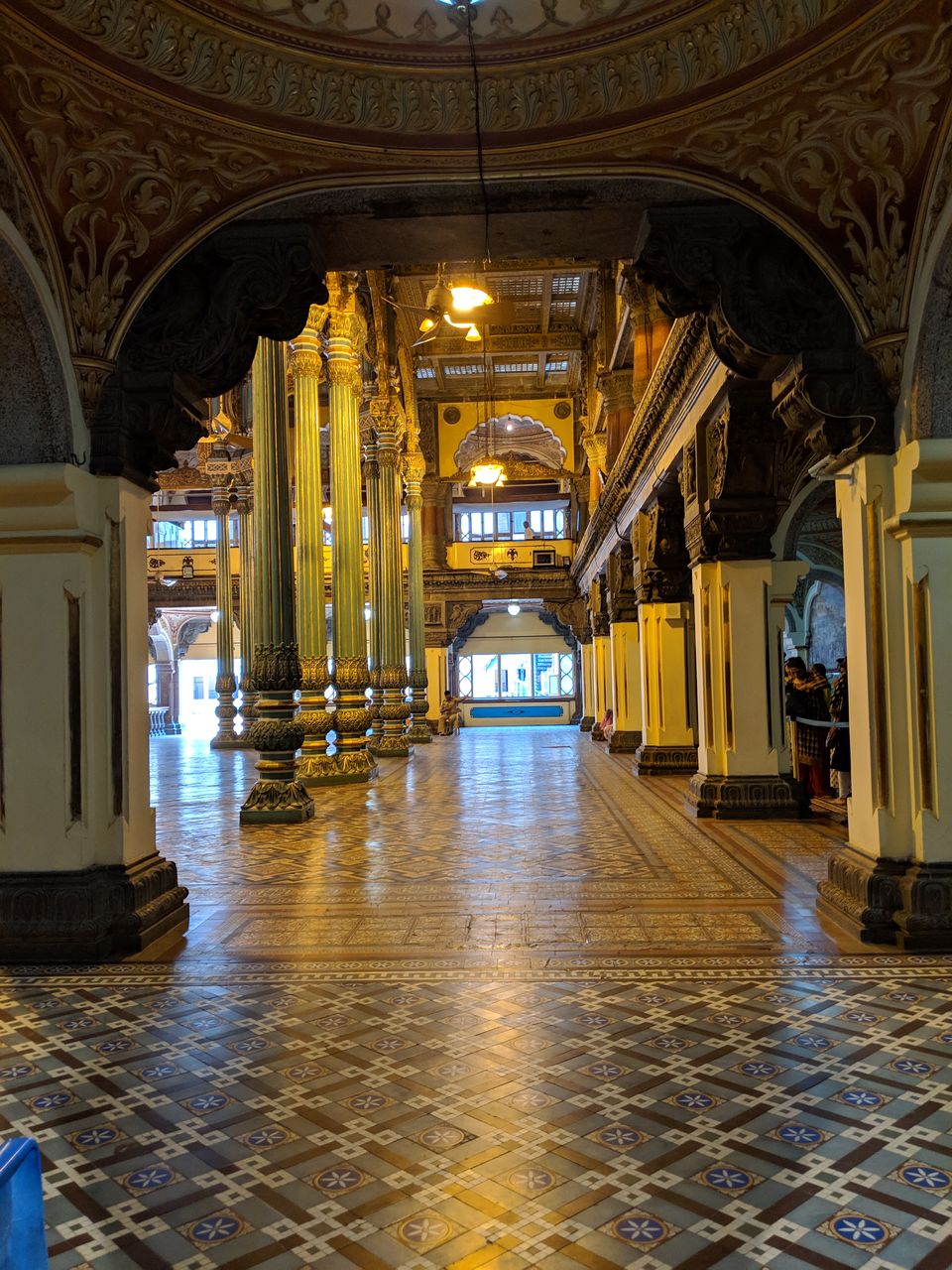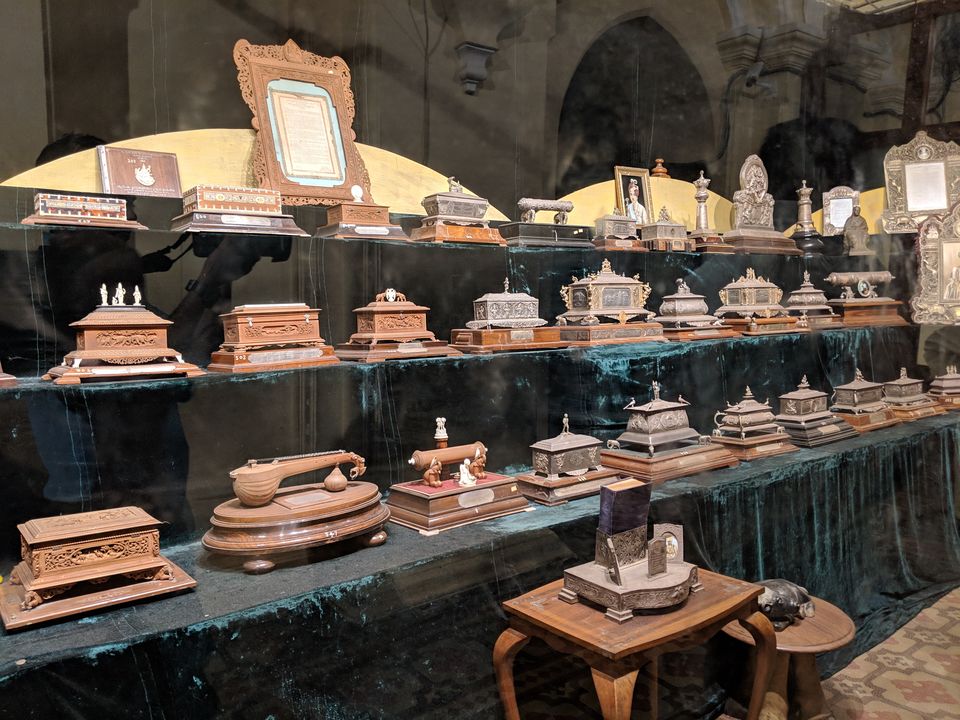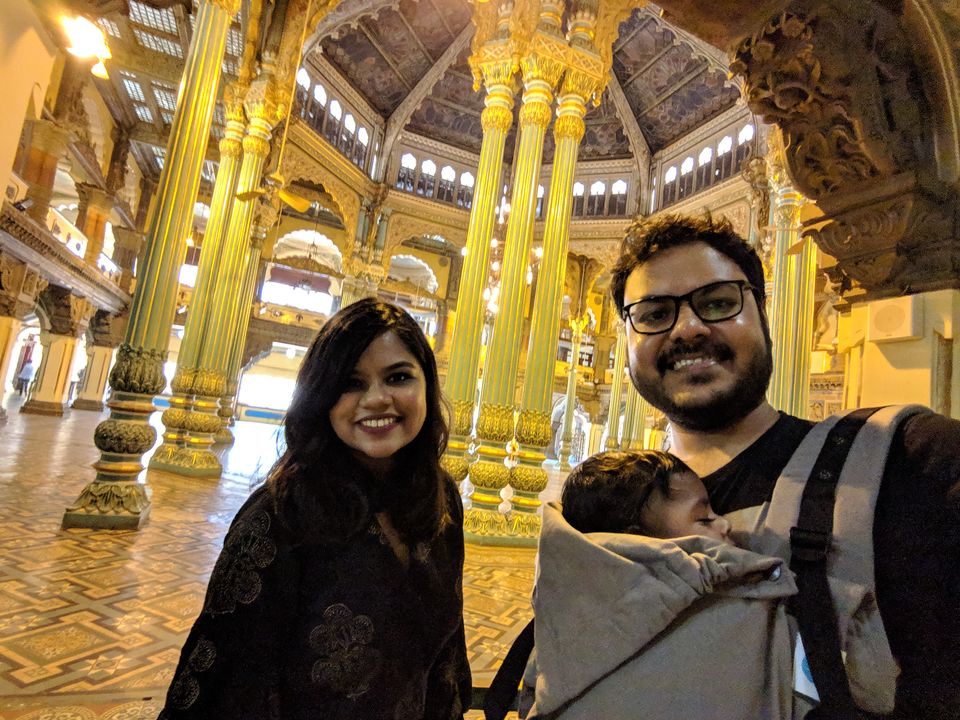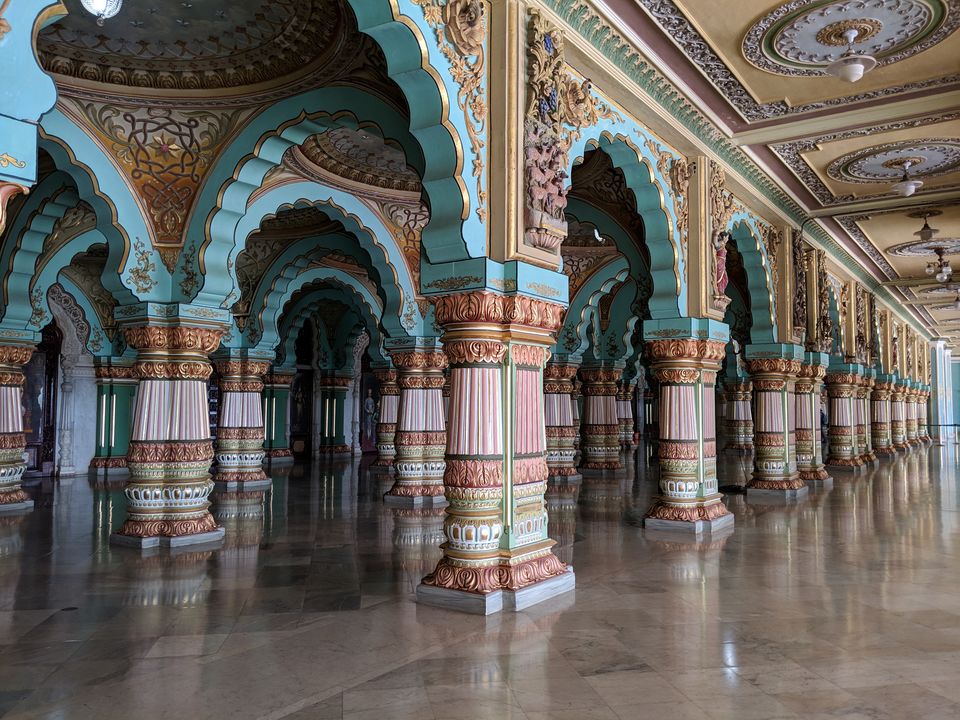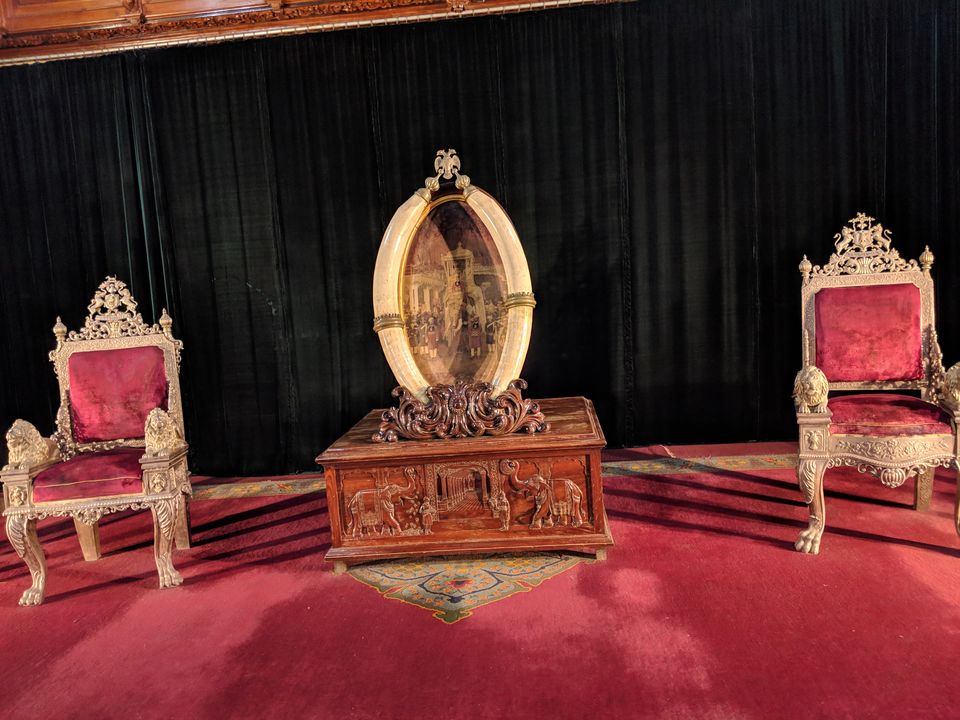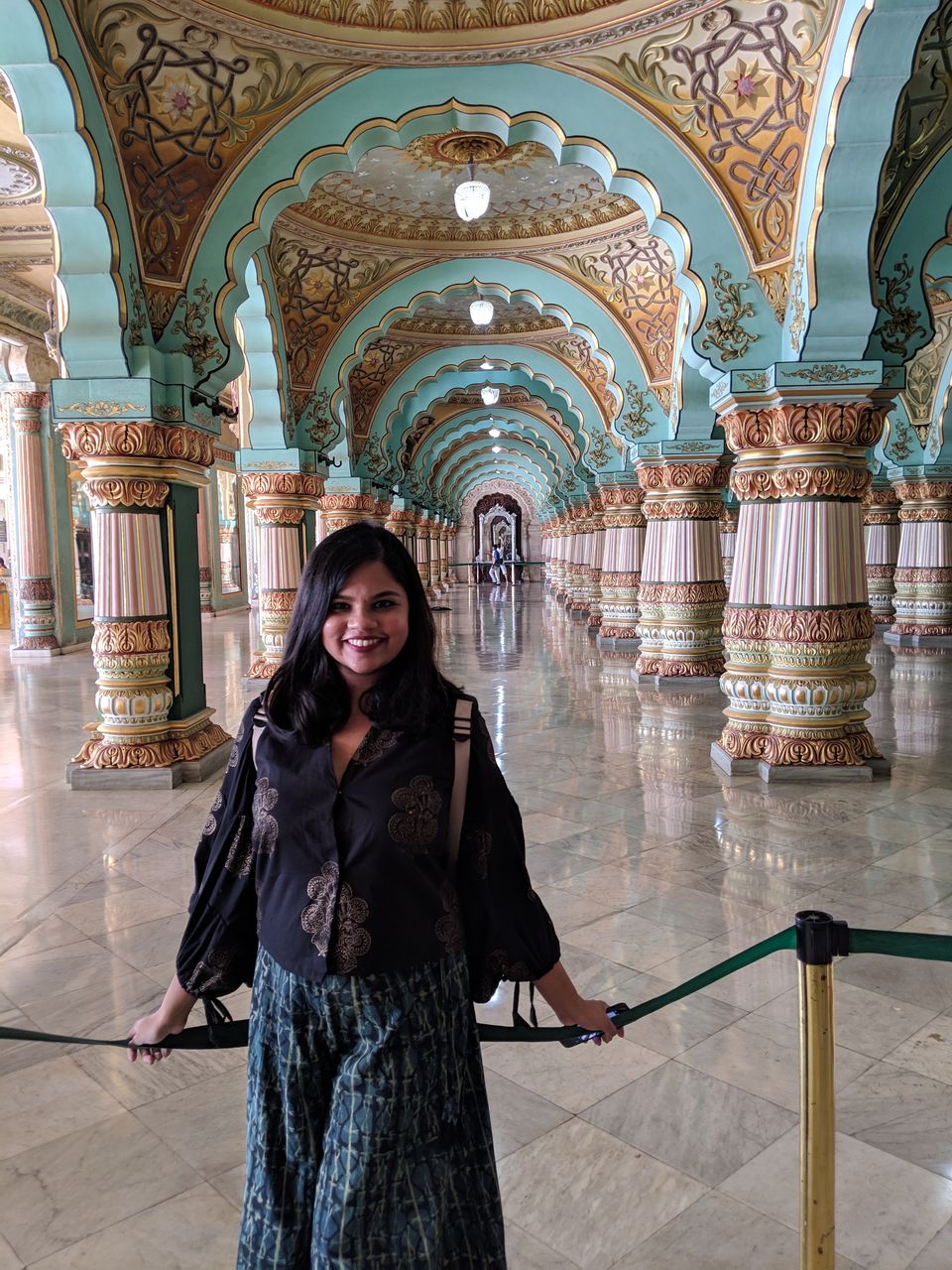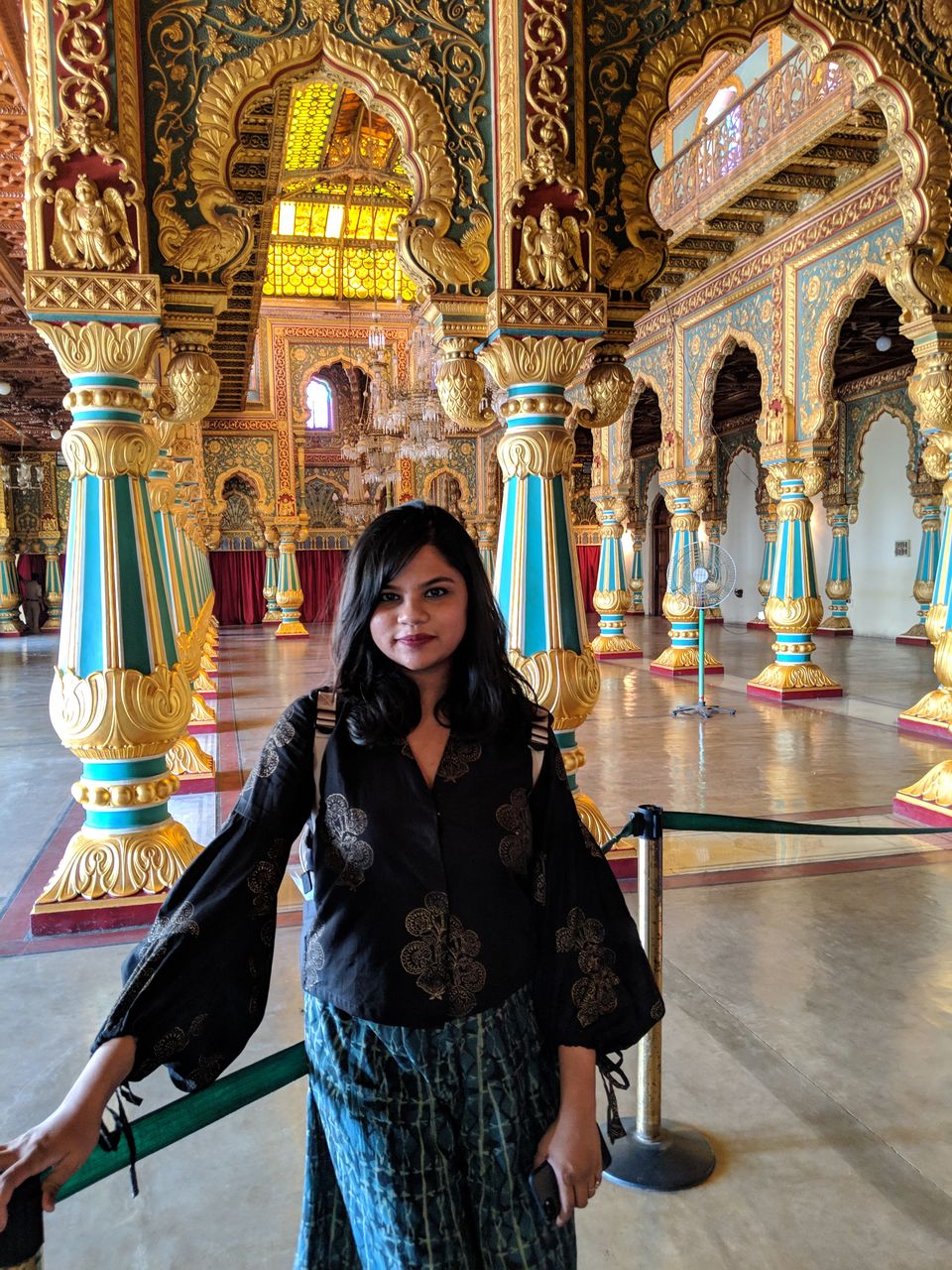 It took us less than an hour to stroll through the entire palace. And No! we were not listening to the guide. We did not want the baby to wake up and get cranky. Though, Mysore palace has a feeding room just at the gate from where we entered, near the shoe stand.
Once we had seen it all, we went for the outside view, a few pictures for proof and scooted right out to the car and back to the comfort of our hotel.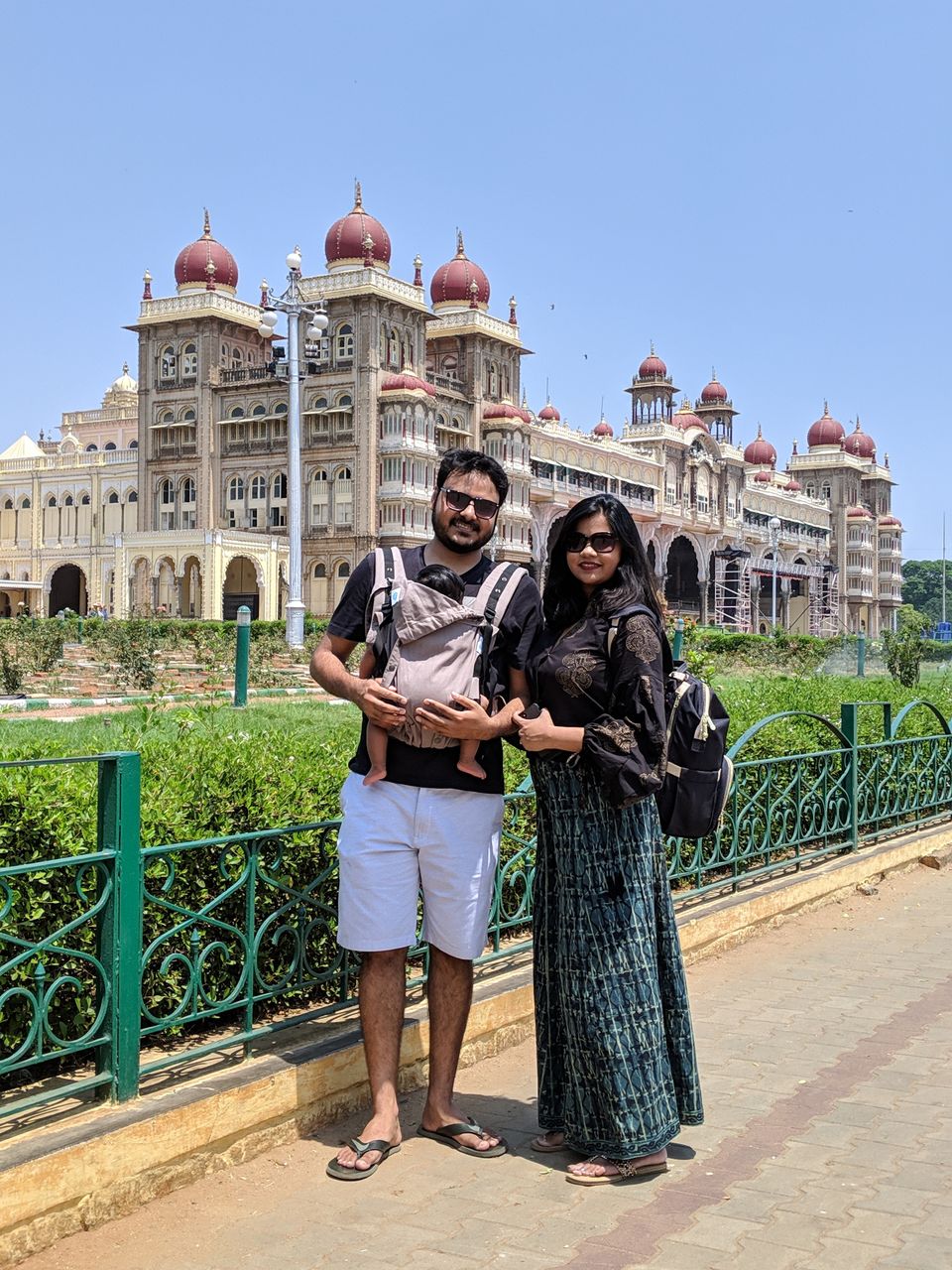 We heard the audio guide the next day, on our way back to Bangalore! (smart move, I'd say!)
Our hotel had a very filling South Indian thali for lunch that made us so sleepy that we spent the afternoon in our room and had a good noon nap.
In the evening, we decided to visit the St. Philomena's Church. It was on our way, when we entered Mysore and looked like a place worth visiting! It was hardly a half an hour visit and just like that, we had seen Asia's second biggest church!
Next day, we had our buffet breakfast, packed our bags and checked out at around 12 noon. We again stopped at Kamat Lokaruchi for their meal but in the hindsight that was a bad decision. A La Carte works better with a baby.
Rest of the trip was spent discussing how we loved Mysore and how we'd be coming back for more!
Frequent Searches Leading To This Page:-
mysore palace was made by, mysore palace inside, mysore palace owner, mysore palace in hindi, mysore palace video, mysore palace architecture