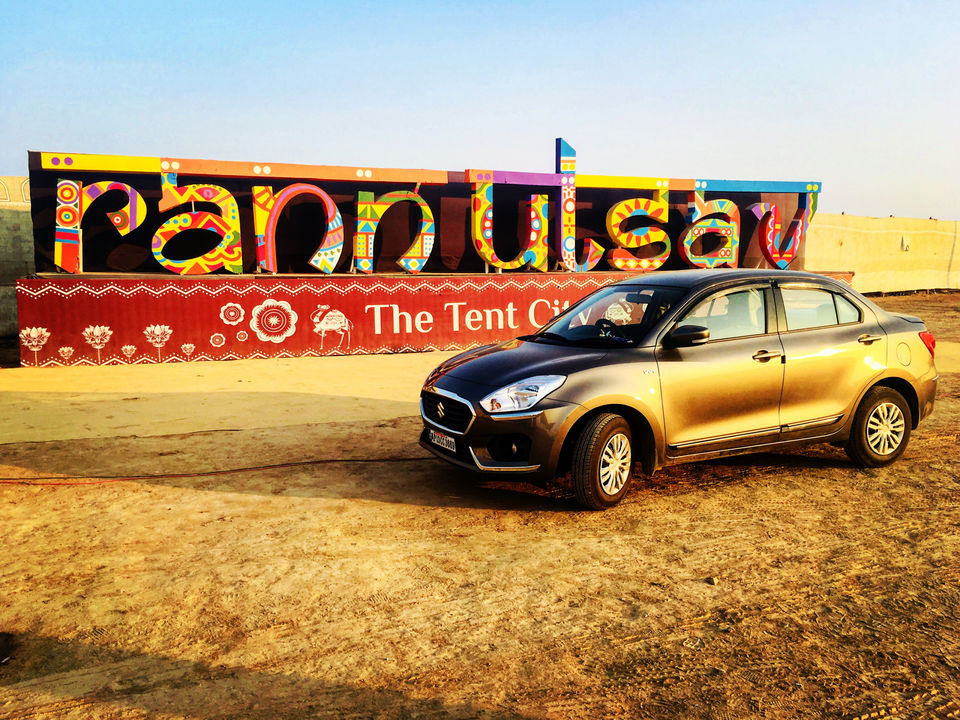 Itinerary for a budget road trip to Rann of Kutch from Mumbai.
Distance from Mumbai: 1100 Kms
What's unique: The mighty white desert which is endless. Offers mesmerising views on Sunrise and Sunset. Also the view at full moon night is mesmerising. Major attraction is the Rann Utsav which is organised by the Gujrat Government. It offers a dip into the tradition and culture of Kutch. Enjoy the local food and dances in the Rann utsav area. Also a tent city is being setup by the government which offers a deluxe stay at a premium, however budget accomodation are also available nearby.
Photography: Numerous frames including hills, valleys, white desert, sunrise, sunset and the culture and uniqueness of Kutch.
Time to Visit: Only between November and February as the weather and the geography is suitable and the Rann Utsav is running for these four months only.
Total time required: A minimum 4 full days. 5 Days are optimum though. Mumbai to Mumbai.
Required: Winter wear as it is cold in the night and early mornings.
Approximate Cost: Rs 5000 per person in a group of 4. All cost included(fuel, budget stay, food, snacks, permits and all the major expenses)
Travel Options:
1) Own vehicle/hired vehicle (which takes you directly to the venue)
2) Train which takes you to Bhuj which is about 80 Kms from the venue.
3) Buses which will take you directly to the venue starting form Bhuj, Rajkot, Ahmedabad etc.
Amenities:
1) Sufficient parking lots available.
2) Restaurants and small shops in abundance on the route and the venue. Authentic Kutch and Gujarati cuisines.
3) Tents and Homestays available at an affordable cost of 1000-2000 per night depending on your bargaining skills. However premium tents Upto Rs 12000 per night also available depending on your budget.
4) Sufficient mobile network throughout.
Let's begin the trip!!
Start from Mumbai at around 7AM with a target of covering 1000 kms to Bhuj at staying there at night.
Roads are awesome and all the amenities are available on the road side. The route is Mumbai, Surat, Vadodara, Ahmedabad and Bhuj.
Awesome and affordable Gujarati and Maharashtrian food(till the border) available on the roadside dhaba.
You will be Travelling on some of the best roads of the country.
Night stay at Bhuj. Good amount of options available at budget friendly prices.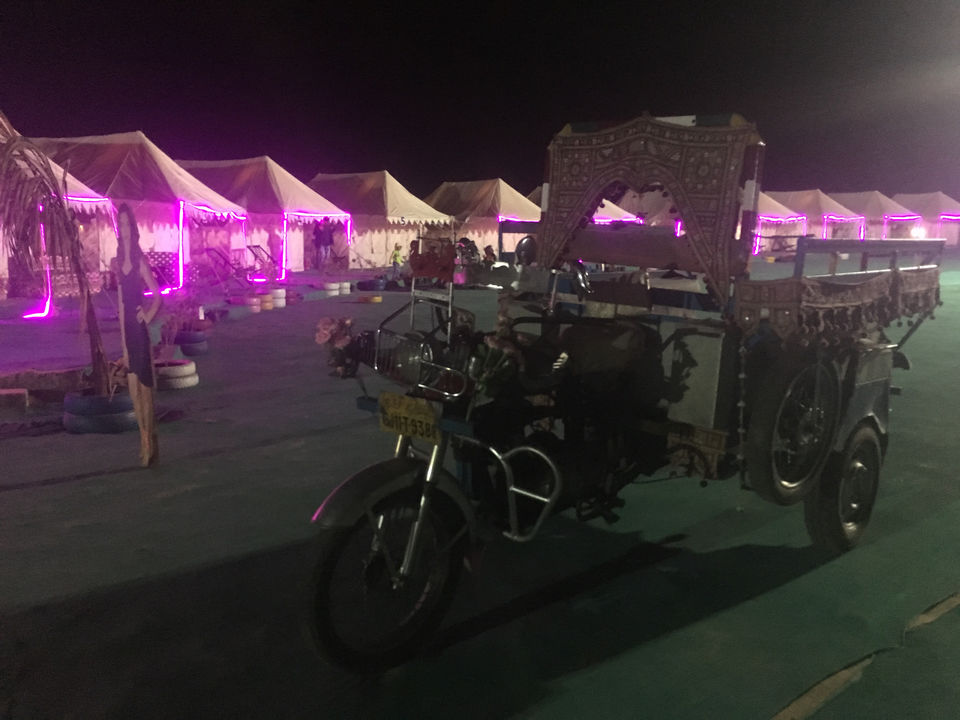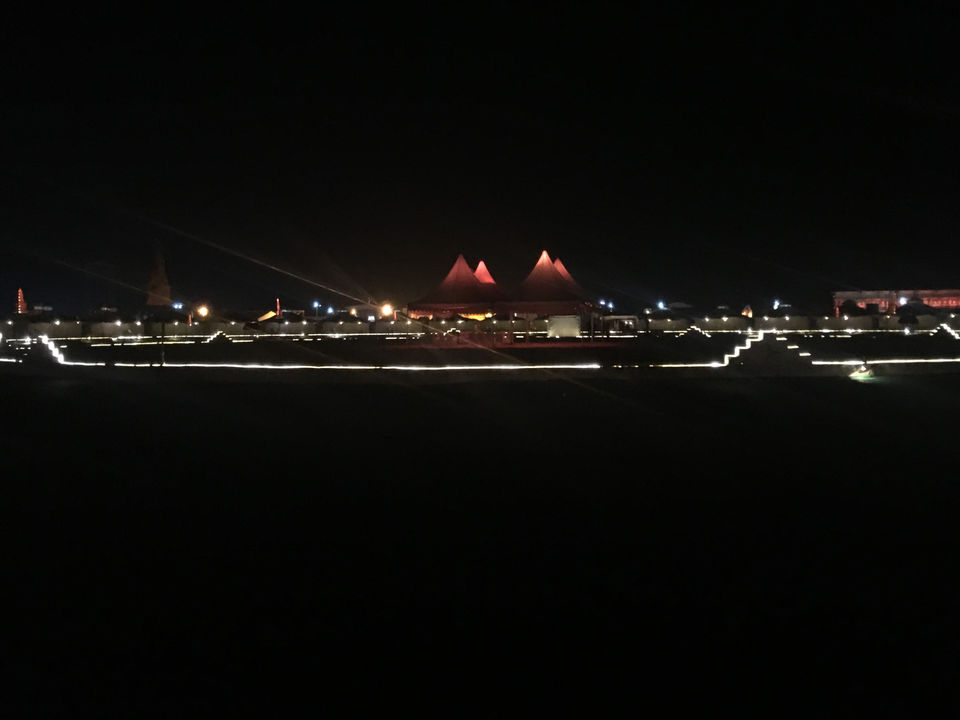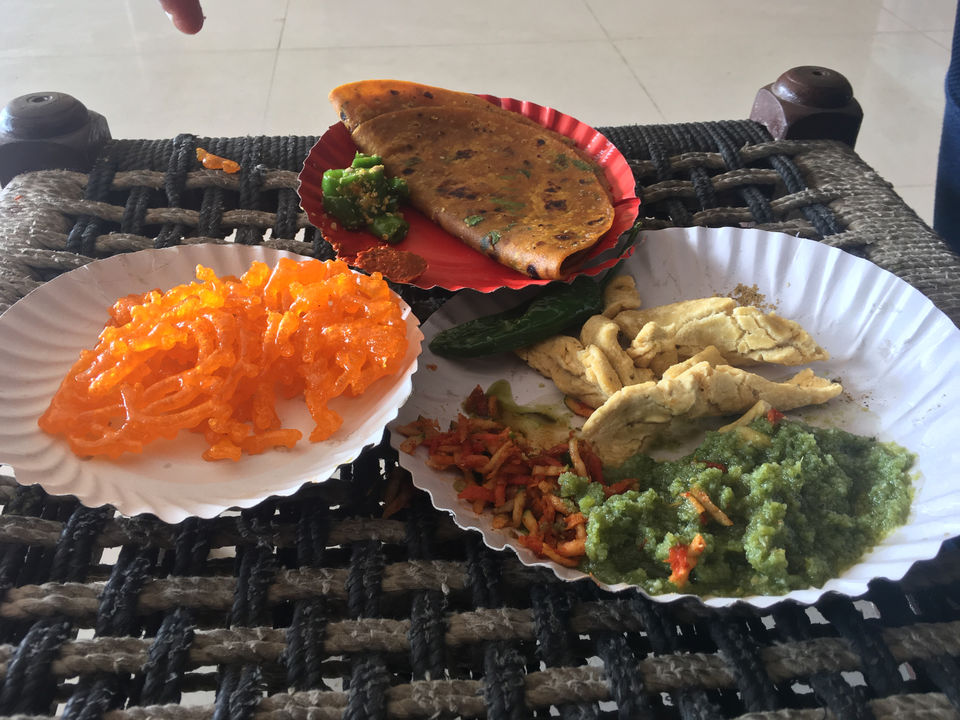 Start at around 9 Am and proceed to visit some of the interesting places around the city of Bhuj including the Aaina Mahal, Kutch Museum, Nutan Swaminarayan Mandir, Anjar (Jesal-Toral Samadhi) and Bhujodji (the craft Village). It will take around 3 hours to complete this. Have lunch and get ready for Kutch.
Start from Bhuj to Kutch. The festival is called Rann Utsav and the venue is called the 'Tent City'. It takes around 2:30 hours from Bhuj to the venue. Start at around 2 PM.
However note that the number of petrol pumps are very limited, so make sure you fuel your vehicle at Bhuj itself.
Reach Kutch in around 2 hours. You have to get a permit as it a border area just after entering Kutch. You may easily spot the permit area near the check post. Cost of permit is Rs 100 per adult and Rs 50 per vehicle per day.
Visit Dhordo village, Bhirandiyara village, Ludiya village and Khavda village. Later visit Kalo Dungar (Black Hill) and Dattatray Temple, which provides the view of the Great Rann & sunset.
Start for the tent city after the sunset and reach in approximately an hour.
Look for a homestay or tent around depending on your budget. Some options are available even 4-5 Kms before the venue.
Explore the festival at night and have traditional Gujrati food. Sleep early so that you are ready by 7 AM for the sunrise.
Wake up around 7AM to visit the white desert and enjoy the mesmerising sunrise from the watch tower. Also get your pictures clicked in the white desert.
Now it's time to leave Kutch at around 8 AM.
Now, proceed to the coastal town Mandvi. It is around 150 kms from the Tent City. Visit Vijay Villas Palace Summer retreat of the royal family. Enjoy the beautiful blue sea and some water sports on the Mandvi beach.
Leave from Mandvi to Ahmedabad around 3 PM after having lunch.
Reach Ahmedabad by 10 PM. Sufficient stay options available.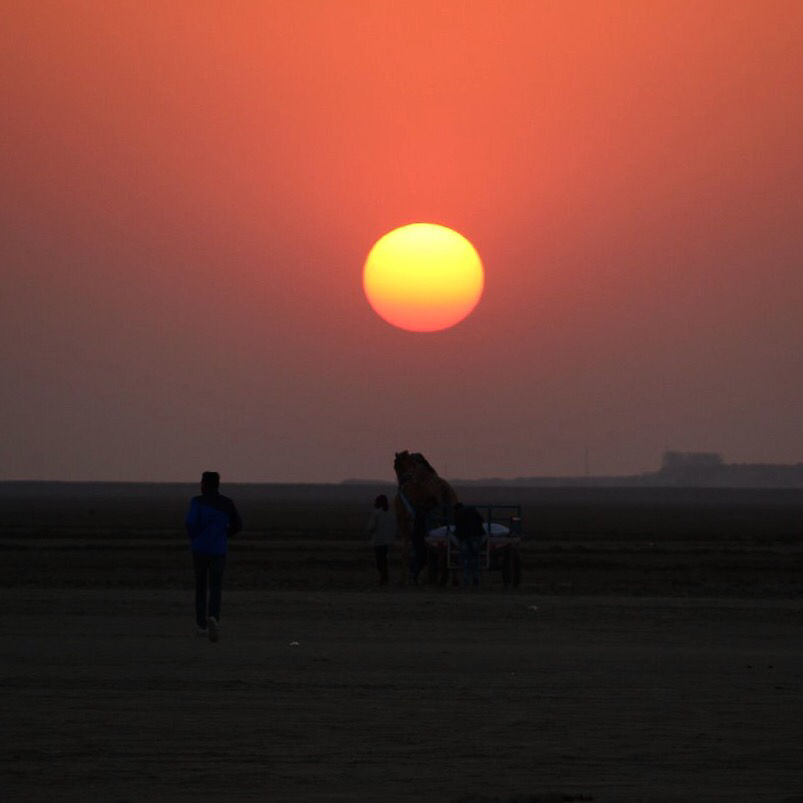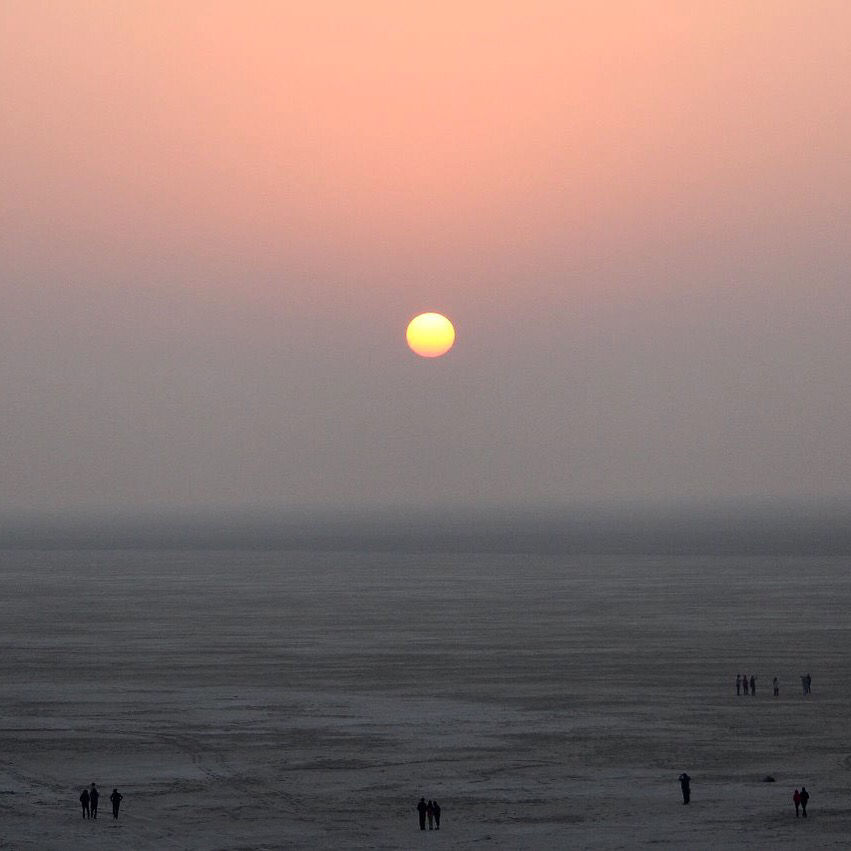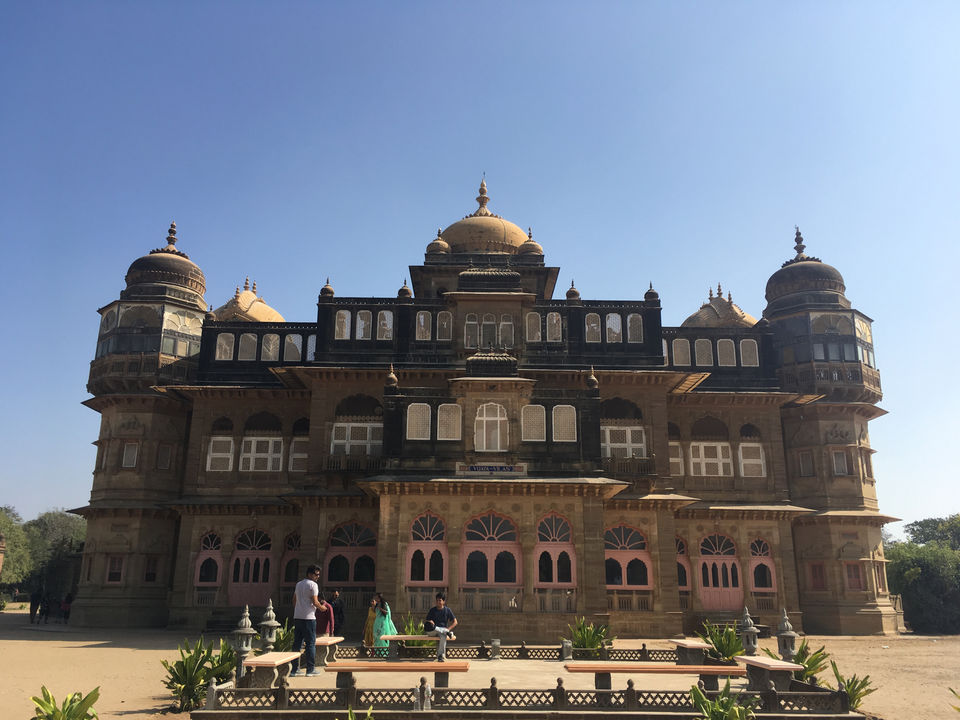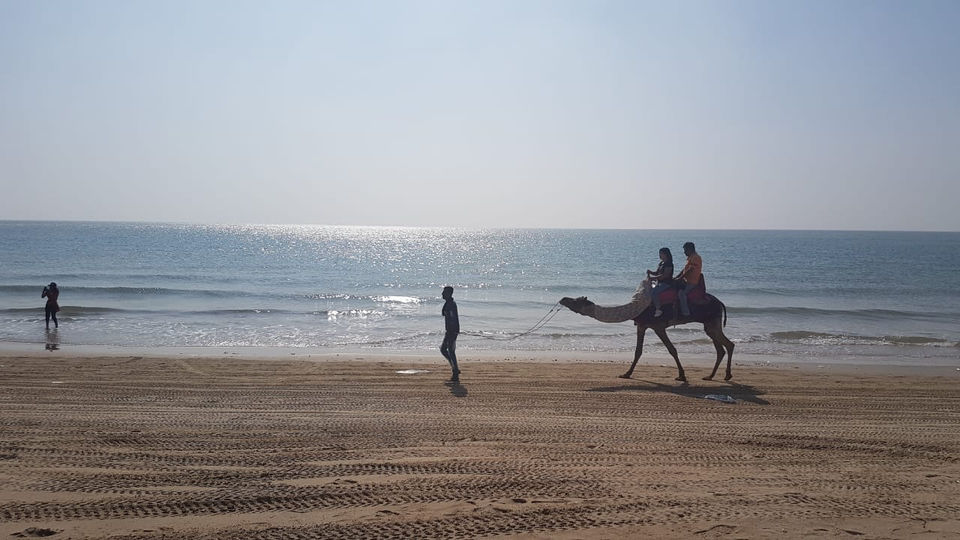 You may choose to visit some places of Ahmedabad like Sabarmati Ashram, River front, Mosque etc and start back to Mumbai by Maximum 10 AM.
The return journey is around 550 Kms and takes around 9 hours.
Reach Mumbai by 8 PM.
This thrilling and joyous trip comes to an end which loads of memories and pictures.
That's all folks!
Reach out to me on Instagram @amo_nymous for any suggestions or queries.