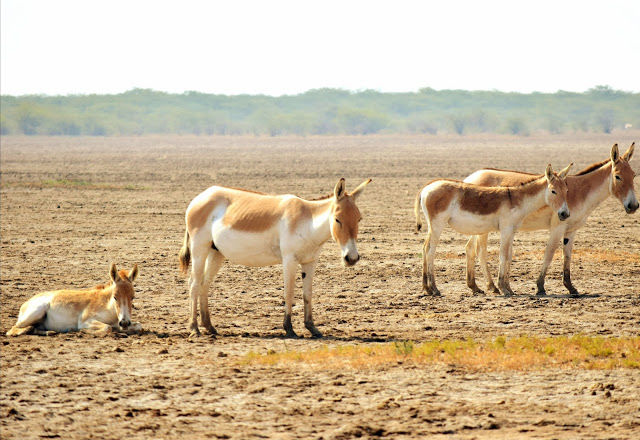 Gujarat apart from industries also has rich flora and fauna reserves. Its diverse topography and climatic conditions provide home to vast animal species and migratory birds from different parts of the world. Asiatic lions, black bucks, wild ass, and migratory birds makes gujarat a haven for nature lovers and wildlife photographers.
Little Rann of Kutch is one such unique wild life sanctuary spread in an area of 5000 SqKm situated 100 Km away from Ahmedabad towards Dhrangadhra in Surendranagar District. Wildlife sanctuary in little rann of Kutch falls in Bajana village which is in the midway between Ahmedabad - Dhrangadhra.
While we were planning to visit Little Rann of Kutch for a day trip, it was very difficult to prepare a perfect itinerary as very less and inadequate information was available on the internet. Most of the information on the web talks about a 2-3 day trip with night stay at Dhrangadhara or Dasada and that too mostly provided by hotels or safari camps operating in this area. Lack of proper information is one of the biggest reason for making this place not so popular.
Since we were planning for a day trip from Ahmedabad, so we decided to explore on our own. Started from ahmedabad in the morning and were first planning to reach Dhrangadhara, but in the midway we came to know that Dhragadhara is only for night stay and the sanctuary is situated in Bajana, so we decided to turn towards Bajana and reached the forest office by the help of locals. Forest department issues visit permits for 4 hours and charges Rs 500 per vehicle. Forest department also help you with a guide with extra cost who is well verse with the geographical area.
Jeep safaris also operate, but they are too costly (Rs 2000 per Jeep), driving your personal vehicle is easy provided you hire a local guide. Guide is a must as its a vast barren and marshy land with almost no help if you are lost in the forest.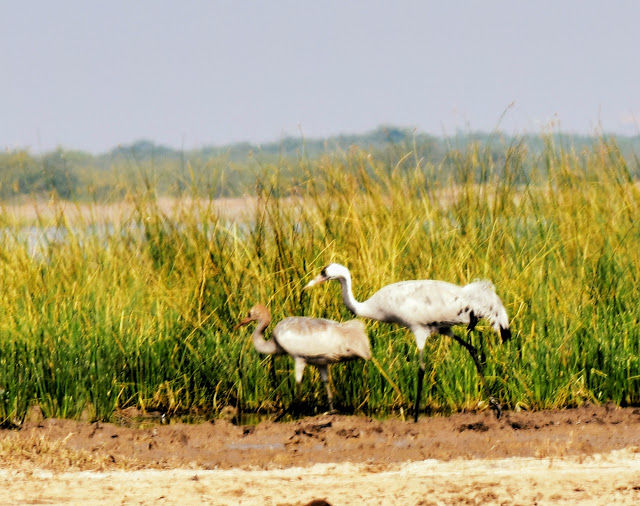 We took a guide with us who advised us to take water and eatables as nothing will be available inside the sanctuary. The local guide had a good knowledge about the area and was also well acquainted with the different migratory birds and other bird species available in the area. Once we entered deep inside the forest we saw herd of nilgais, and Indian Wild Ass which is an endangered specie and found only on this part of earth.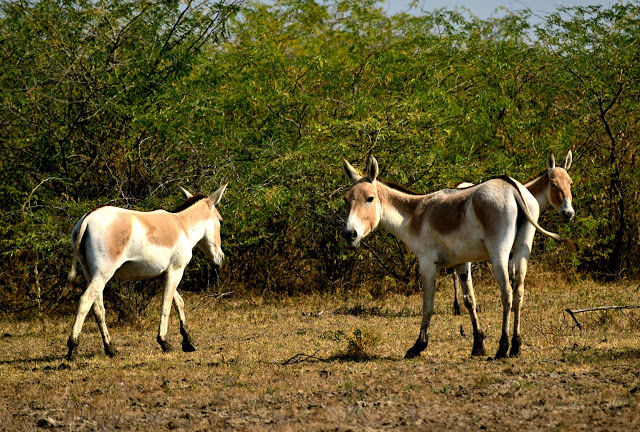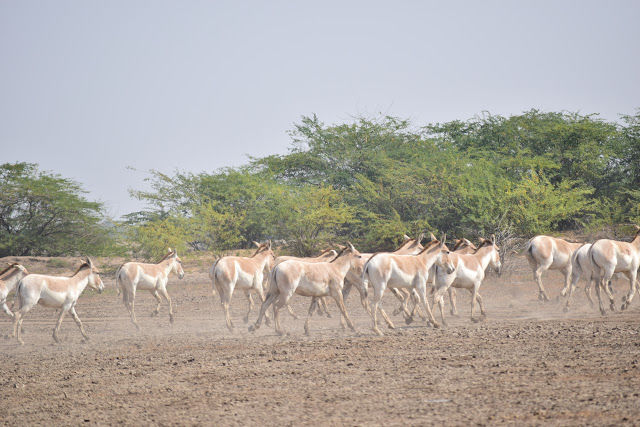 This sanctuary is also abode of hyenas, desert fox, Indian wolves and black bucks. Several species of birds like Common Crane, flamingos,pelican, vulture, spoon bill, bustards etc are found here.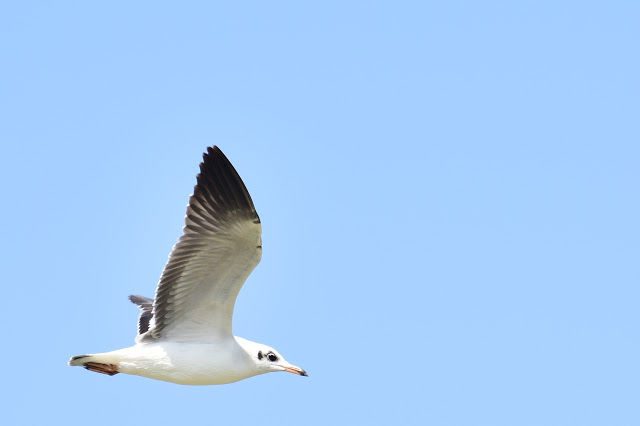 Sunset view on the marshy cracked land is awesome, therefore its advisable to reach at 3 'o' clock if one is planning for a day trip, so that its easy to reach Ahmedabad by evening. Ideally a proper itinerary for a day trip would be to start for Modhera Sun temple in the morning and reach bajana by 3 PM so that both the locations are covered within a day.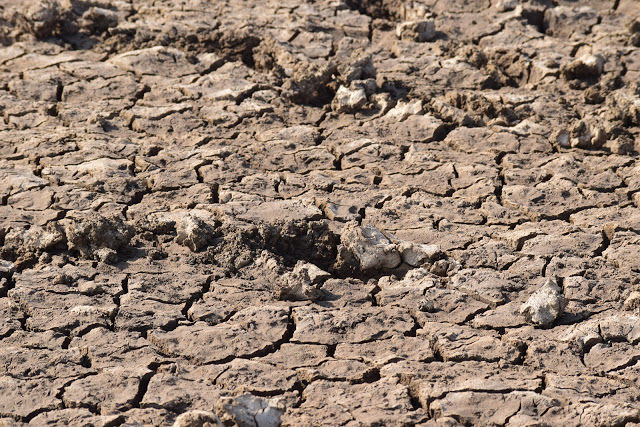 Visit us at indiaoffroad.blogspot.com