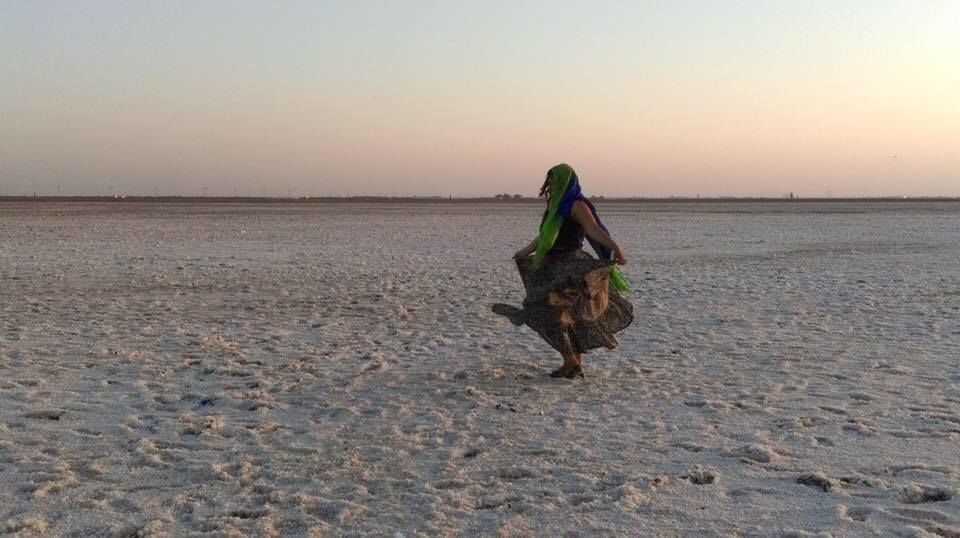 On the month of February 2017, we went to Rann of Kutch and surprisingly the best part was not endless desert of white salt, the best part of the tour was when we met soldiers of Indian Border Security Forces and had heart-warming conversation with them.
To start over - I wanted to go on a trip on my Birthday (10 th Feb) and since 11 th Feb was a full moon night, we finalized Rann of Kutch as our destination.
We reached Ahmedabad on 9 th Feb and took an overnight bus to Bhuj. From Bhuj we rented a Royal Enfield Bullet and rode straight to Kutch, which is around 80km. Let me tell you this out of my personal experience, nothing feels better than a bike ride in a hustle-free road with your partner. Do try!
Our first stop was a calm & quiet resort in Khavda ( Toran Resort). We decided to visit Kalo Dungar in the evening. At Kalo dungar, you will find a temple amidst of black hills, a scenic sunset point. Rather than going back to the resort, we decided to wander a bit more and that's how we reached India Bridge - last civilian point for Indians (80km from Pakistan border). Since it was post 6pm Indian BSF didn't allow us to cross it but the jawan over there explained the alluring beauty of it.
Highly influenced by the BSF soldier's story, next day at 6am we started for India Bridge. With all the required permissions in hand, we embarked our journey to one of the most disputed international boarder. There were two stops - first a temple which is also a base camp for BSF soldiers and second Indo-Pak border.
When we reached our first stop - the hanuman temple, there were total 4-5 Indian BSF soldiers present. The head of the group, a sardarji, was the lifeline of the group. I never met a person so full of life. He told us about their lifestyle and daily routines. He truly considered himself lucky because he gets to serve the nation like no one else does. Surely an inspiring personality.
Another BSF jawan who was about to retire in few months' time, told us about his retirement plans. He was planning to invest his retirement benefits in an ambulance and plant it there to help BSF soldiers, in the hours of need. We have no idea how feasible those plans were but what moved us was their thought process.
They told us many more stories related to their life over there, related to kargil war and how deeply it affected them. It was my first experience to hear a heart wrenching story from a person who lived through those days. I still get goose bumps when I try to remember their words, pain and happiness in their voice. Indeed, a proud moment!
Those were the uncomplicated straightforward stories of Indian soldiers, yet priceless life-lessons. It was a moment of self-discovery and in those mixes of emotions we almost regret that we weren't allowed to click pictures but at the same time that's the reason it's etched so well in our minds. That was the place and those were the stories which are now part of our most memorable moments of Rann of Kutch trip.
Post that we started our journey towards Dhordo - the magnificent tent city. We decided to take rest at Shree Resort and visit White desert of salt in the evening and witness the beauty of full-moon there. Because of Rann Utsav, it was a crowded place. It's difficult to find your spot in such a scenario, but not impossible. We didn't give up and finally found our spot - a quiet and peaceful corner in an open-field.
The glimpse of white salt in a dazzling pollution-free starry night, with a full moon to support the picture, is unparalleled to anything in this world. We lied down on the white salt and scrutinized every possible combination of stars. It was a beautiful night.
With all the memories in our sleeves, we decided to come back to our busy lives next day and started our journey towards home. On our way home, we went to Bhujodi - the handicraft and textile hub of Gujrat. Wonderful place if you are looking for some authentic souvenirs for your loved ones.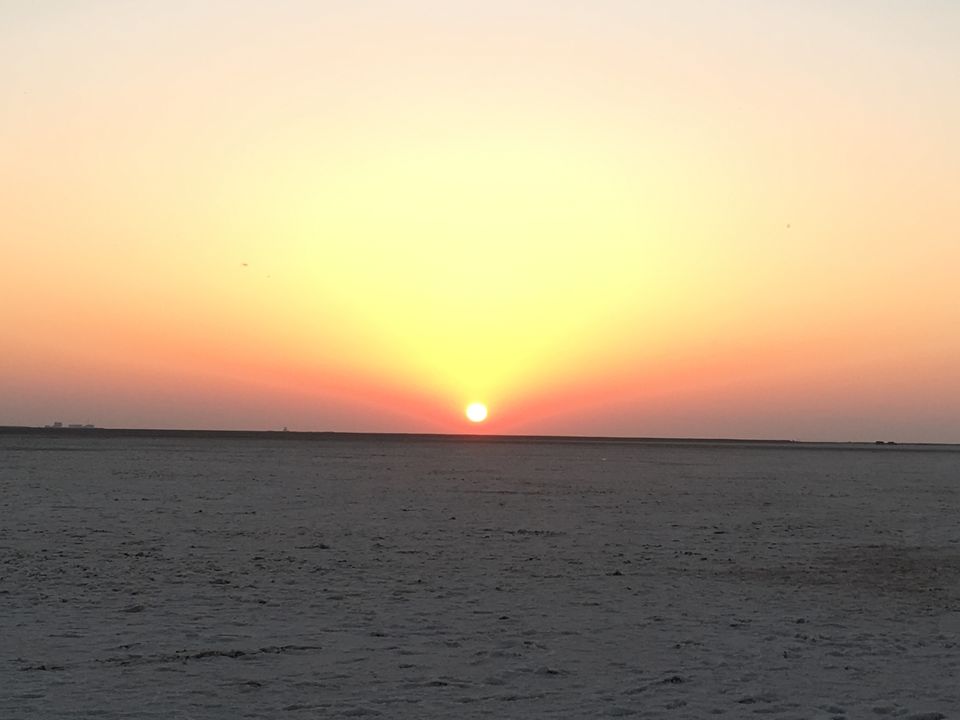 At the end, I will say - Rann of Kutch, you surprised me! Any picture of yours is not enough to justify how attractive you are.