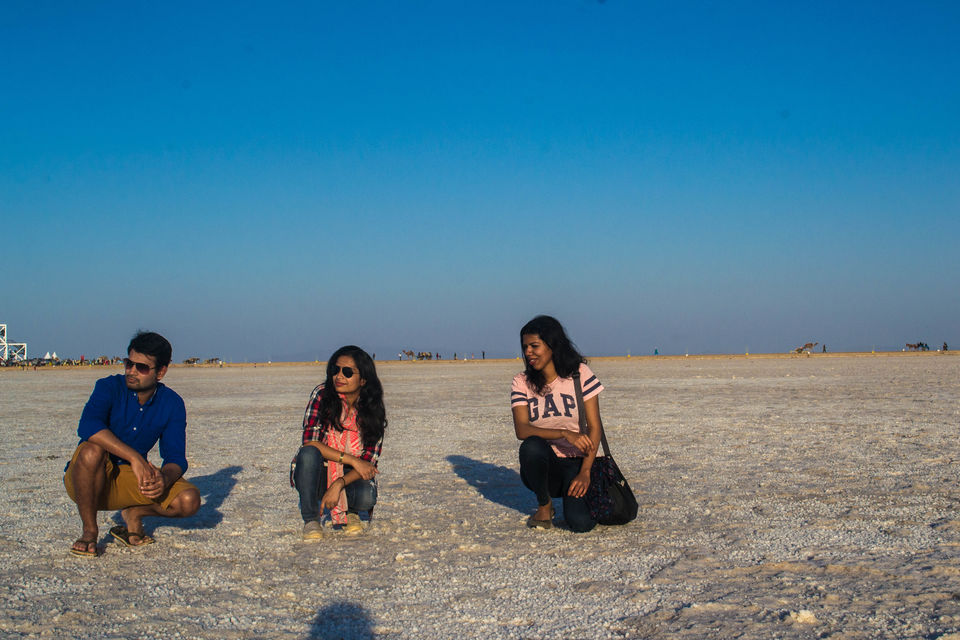 A lot had been said and read about Kutch, so I thought I should definitely pay a visit to the salt desert.
We started from Mumbai aboard the Kutch Express. Our tickets were in RAC so by the time we reached Bhuj the next day, we were a bit sleep deprived. We had booked a cab for 2 days that would take us around Bhuj and Kutch.
Day 1
We reached our resort, Shaam-E-Sarhad, which is quietly tucked away in the village of Hodka, far off from the chaos of the crowd. One can see only dry, arid land till infinity with sparse vegetation (in the name of shrubs here and there).
The resort was very aesthetically done, in line, with the Kutch culture and handicrafts. The dining area had low lying "mud" tables and "mud" benches. The interiors are very tastefully done.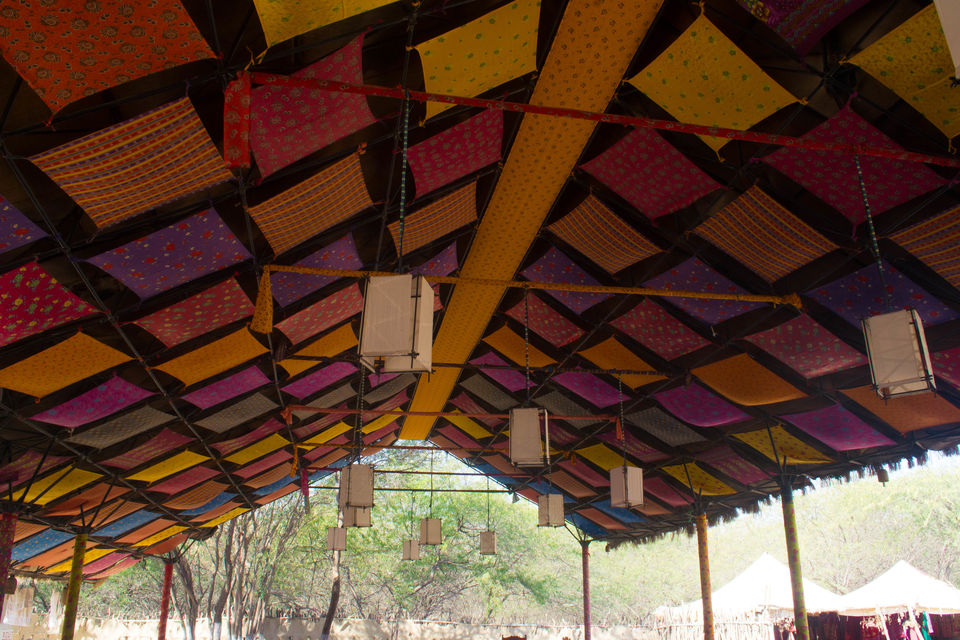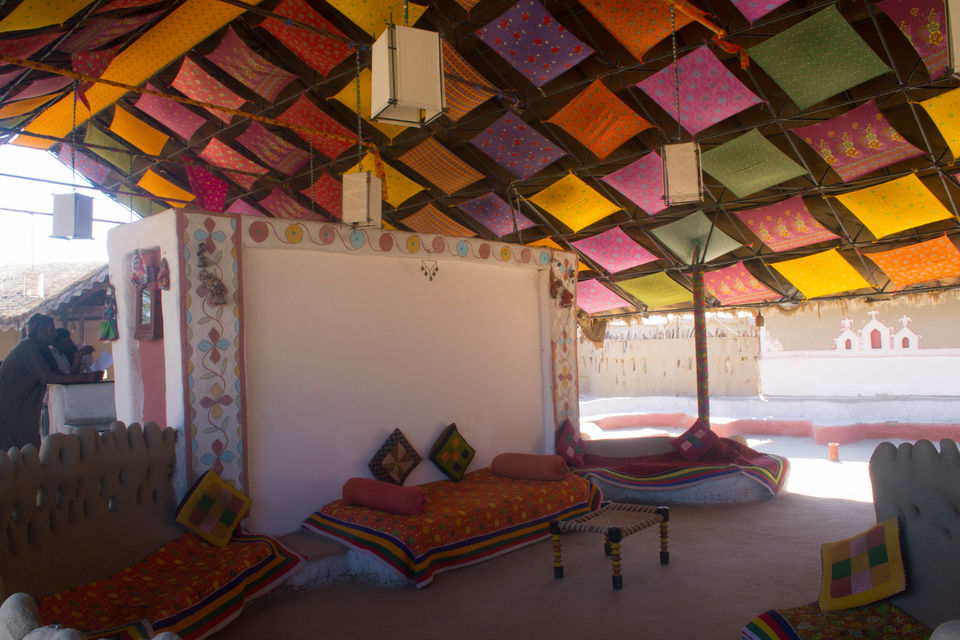 After having a sumptuous lunch we retired to our rooms for a quick nap. We then set out for Kalo Dungar which is the highest point in Kutch and one can get to see the entire view of Kutch.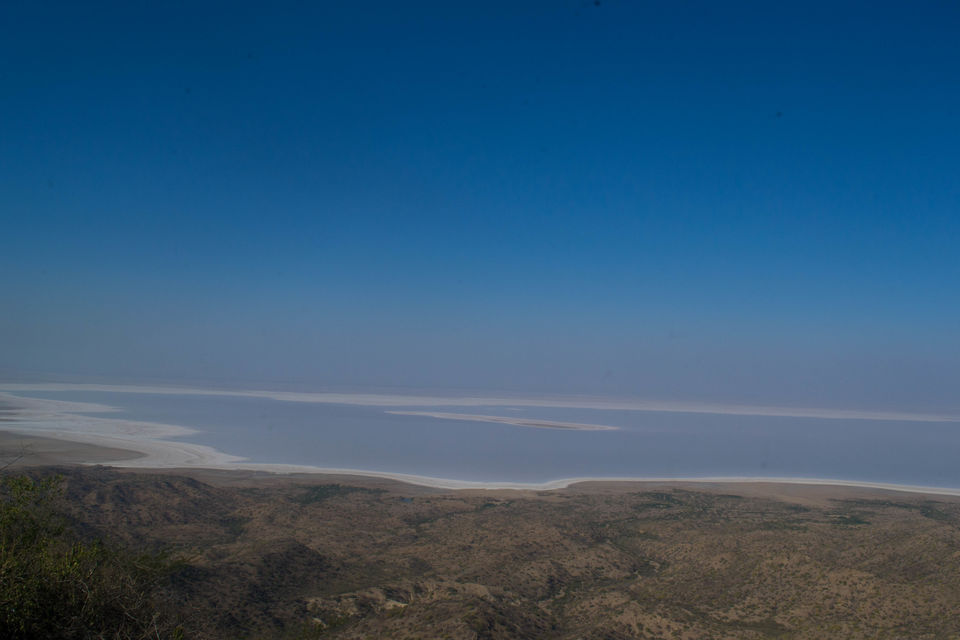 We then started for the Great Rann. The Great Rann is exactly like I had imagined: vast expanse of salt desert which goes up to eternity. There were some marsh patches of salt as well as some dry areas. We were enjoying our stroll when, out of nowhere, there was a sudden attack of small insects.
The sunset was amazing at the Great Rann. We could actually see the sun, all orange and bright, in all its glory. We kept on walking across the salt desert trying to get away from the crowd so that we could take in the beautiful sunrise in solitude. At one point of time it was just like a rendezvous with the sun in a surreal setting. I could just sit there and look at it endlessly. Nature has its own ways of making one feel so insignificant, no amount of materialistic values can satisfy that feeling.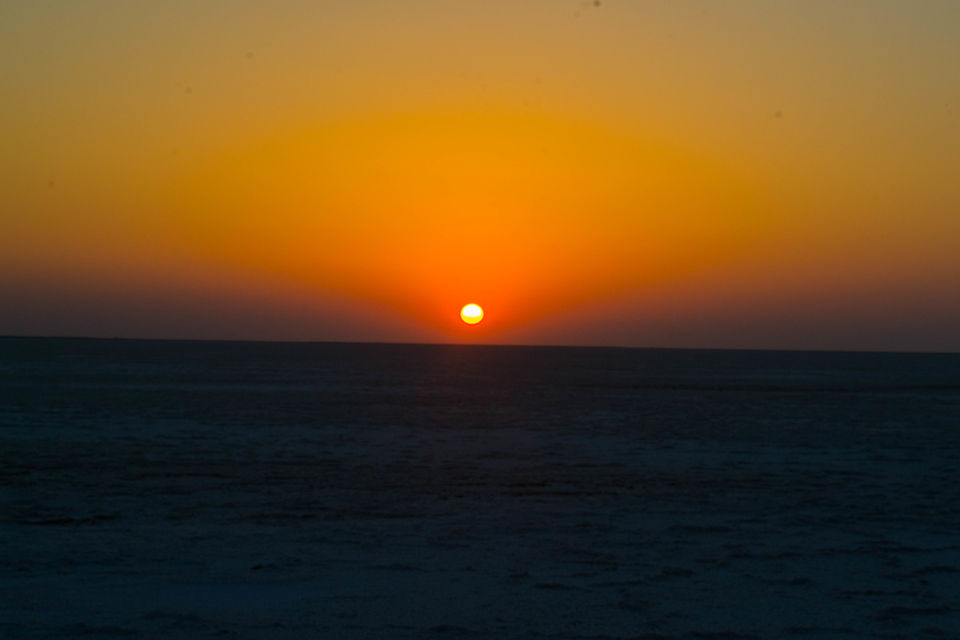 The other spectacular thing that we got to witness was the moonrise. I had never seen the moon ever so magnificent.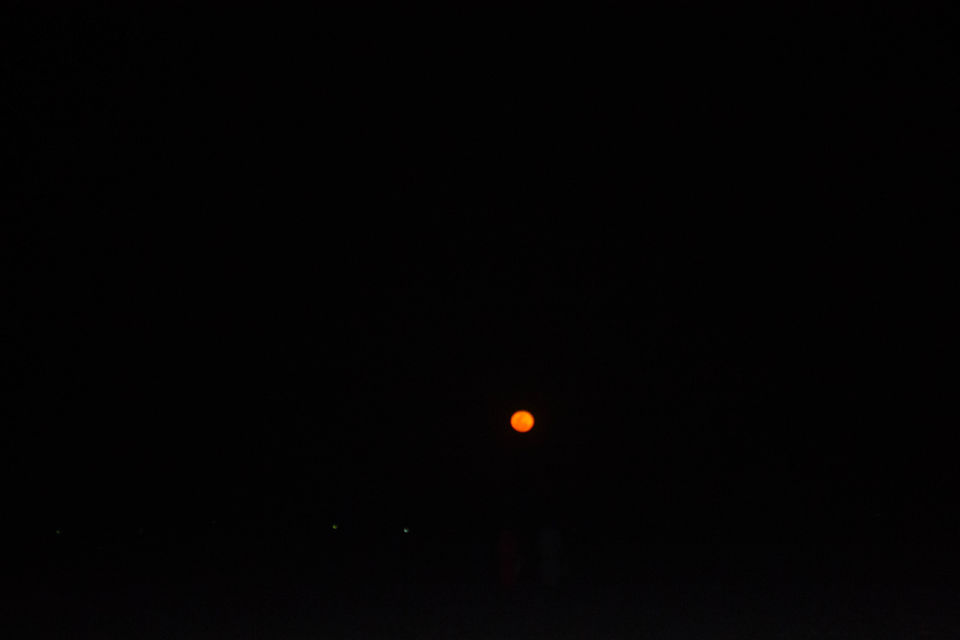 We then headed to our resort where a very delicious dinner awaited us. After having a satisfying meal we retired to our room.
Day 2
We were up by 7:30 and it was still a bit dark outside. I went outside and sat on the "charpai". The morning was instilled with the sound of chirping birds. It was as if the nature was trying to interact with us.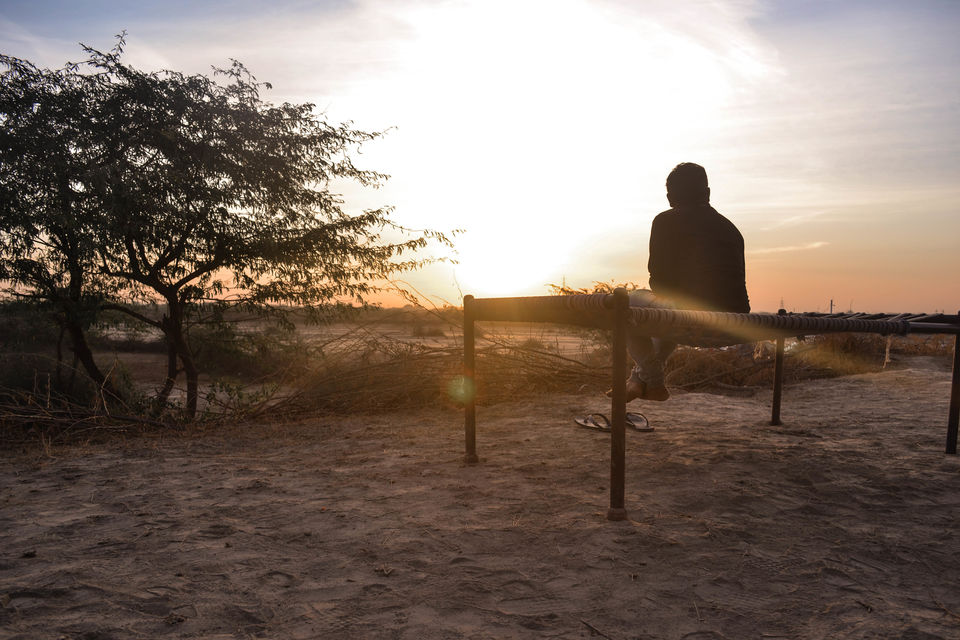 After freshening up, we had our breakfast and then went to explore Bhuj. We first went to a nearby village situated around 10 mins from our resort. The Kutch locals generally make their living by selling local handicrafts. They also venture far out into the city to sell their handicrafts. The Kutch people were colorfully dressed in their traditional ethnic wear.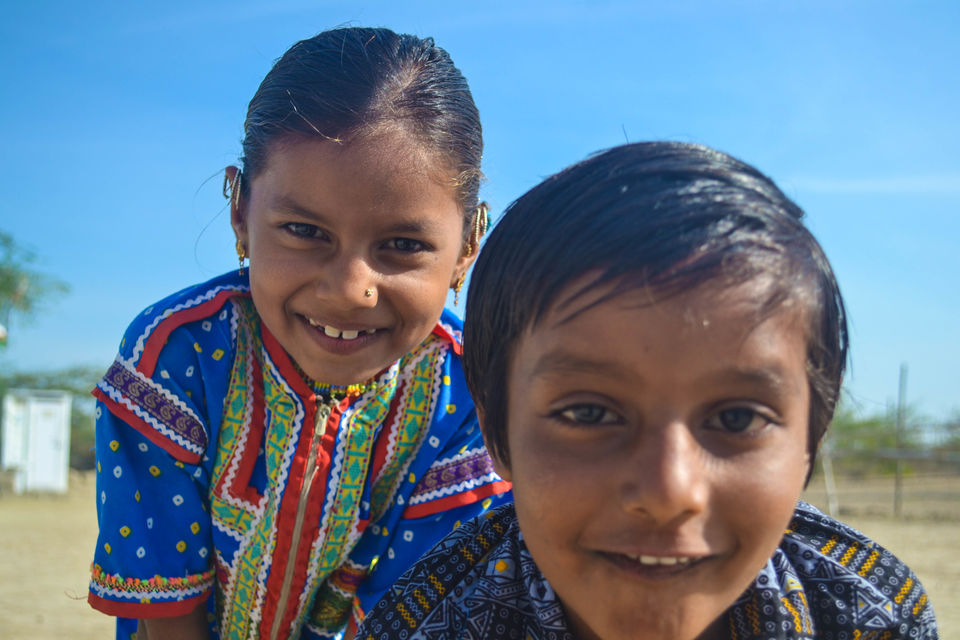 Our next stop was the Aaina Mahal and Prag Mahal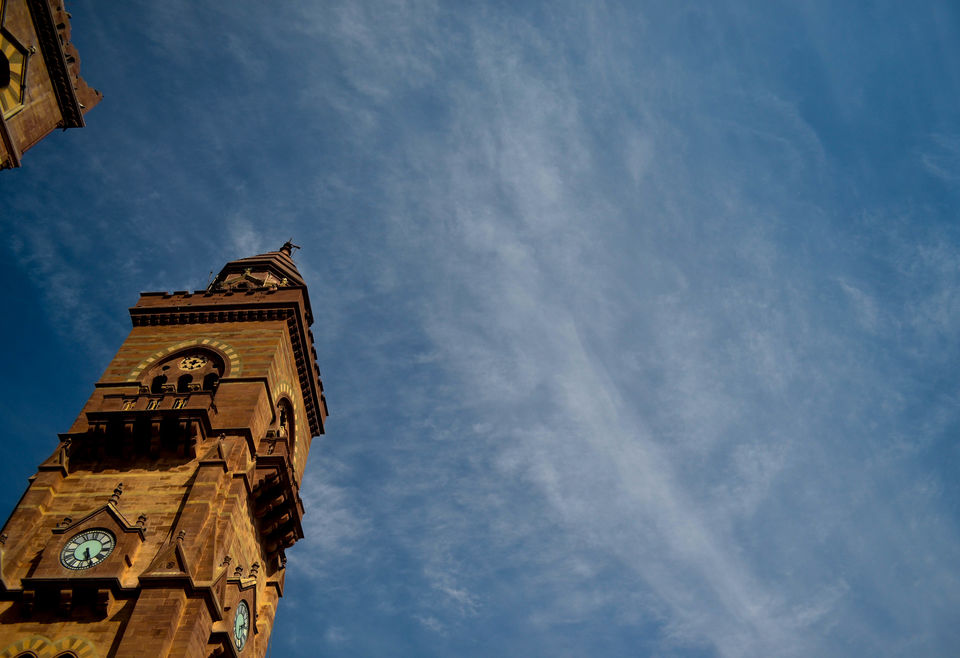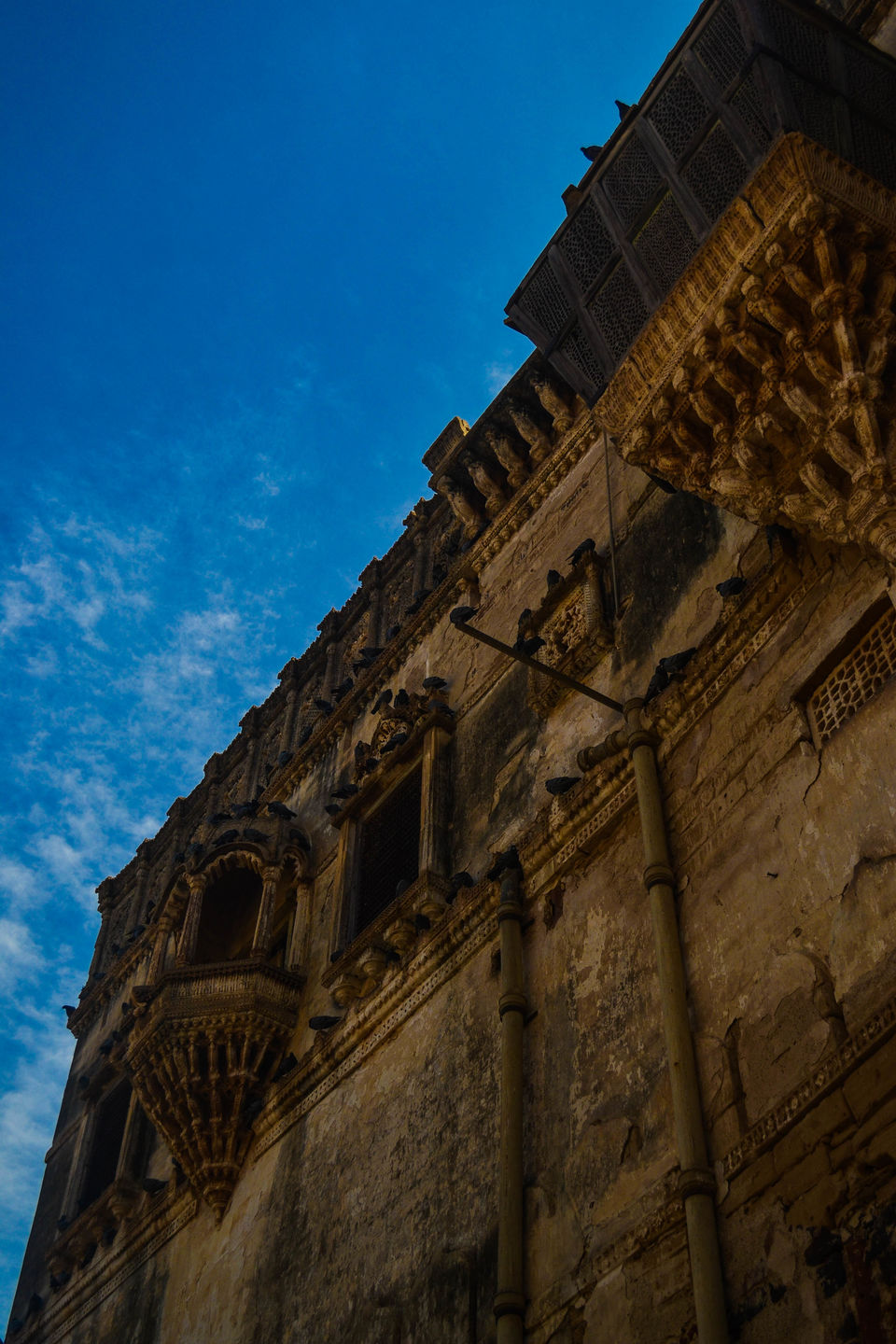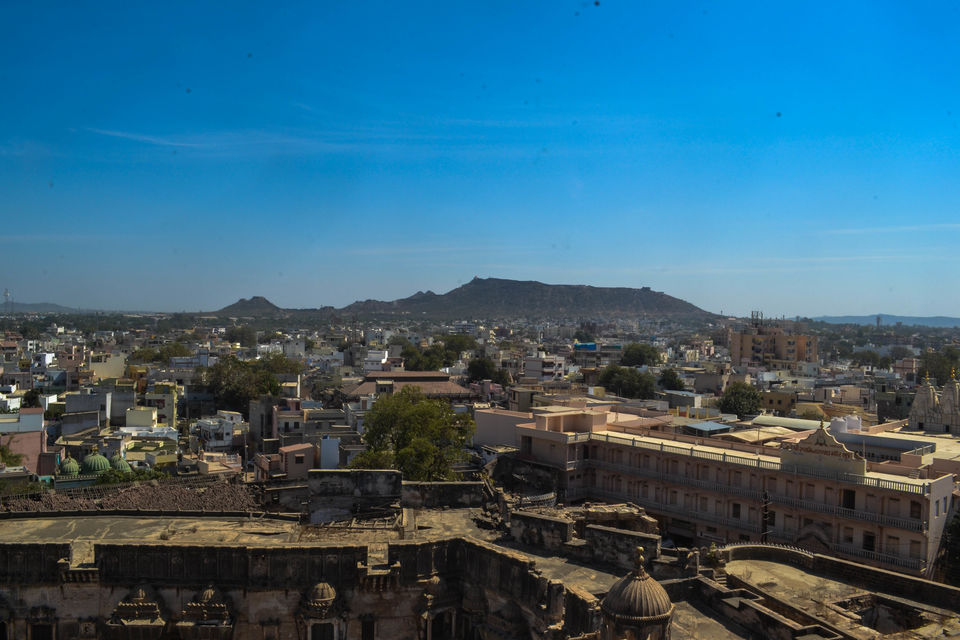 We were famished by the time we could complete our tour of the Prag Mahal and the Aaina Mahal and desparately started looking for a place to quench our hunger. After a lot of research and getting lost, we finally decided to go to this place called the Osho Hotel in Mandvi. We had enquired beforehand if lunch would be available at 4 in the evening. Once we reached there, we ordered the Kutch thali and it was simply amazing. We were so engrossed in our lunch that none of us spoke to each other while eating.
Our last and final stop was at Mandvi Beach. Mandvi Beach, like any other beach, was extremely crowded. All we did there was just sit and relax.
With this, we finally wrapped up our trip to Kutch and Bhuj. I would definitely agree with the tag-line: "Kutch nai dekha, toh kuch nai dekha"