Day 1
The weekend was approaching and a bunch of friends got the feelings that we should go somewhere on a trip. It was start of the year in January with some fresh cold winter breezes.
And all of us were quite new to live in Gujarat state. So we decided to roam around Saurashtra region of the state. The region is quite popular among the state tourists and international tourists too because of the asiatic lions of Gir.
We planned major 4 locations visit in only 2 days. But if you have time add one more destination and mkae it 3 day trip. 2 days will be tiresome affair. My friend almost single handedly drove all over the trip of 1250 km in two days. He was the driving force behind the trip Indeed. 😅
We took the road less travelled via Amreli. But i would suggest to go via Rajkot highway.
This was all unplanned trip no bookings nothing. We left Mehsana at 5 pm and reached Diu at 1 am. At that time we found hotel, enjoyed night time at relaxing beach of Diu.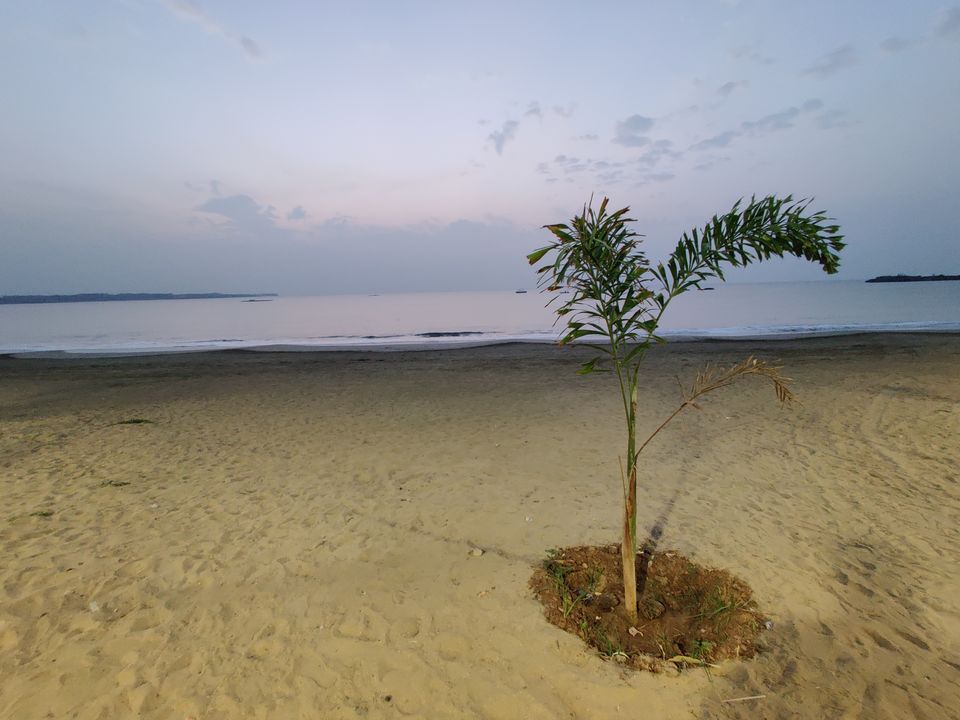 In the early morning we decided to visit the beach and enjoy the views. Diu being on the southern side we didn't expected sunrise from sea water horizon. We were shocked to see sunrise above the sea waters. After some discussion and ofcourse google maps we found out that the particular beach is curved towards east and so sun rises above waters.
After that we visited the Diu Fort. It's built by Portuguese in 16th century. It is sandstone fort and has 3 churches and a lighthouse. Here we translated some Portuguese scriptures into English and had fun. All thanks to Google translator and bunch of crazy friends.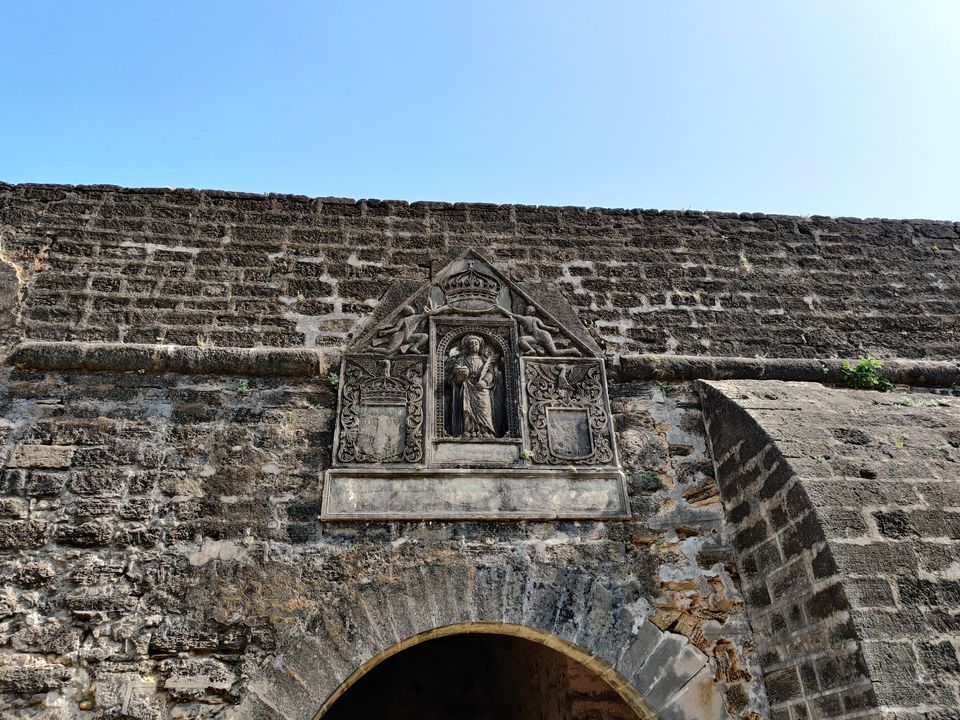 After we got freshen up and a filling breakfast with sip of tea, headed towards Gangeshwar Mahadev temple. You might have seen viral videos of sea water flowing onto the Lord Mahadev shiv ling. It's this location and temple is just Mesmerizing. During high tide it is covered by sea water.
After blessings from Shiva we went to INS Khukri memorial. It's nearby the temple. It's Indian Naval submarine which was submerged in 1971 India Pakistan war of tbe coast of Diu.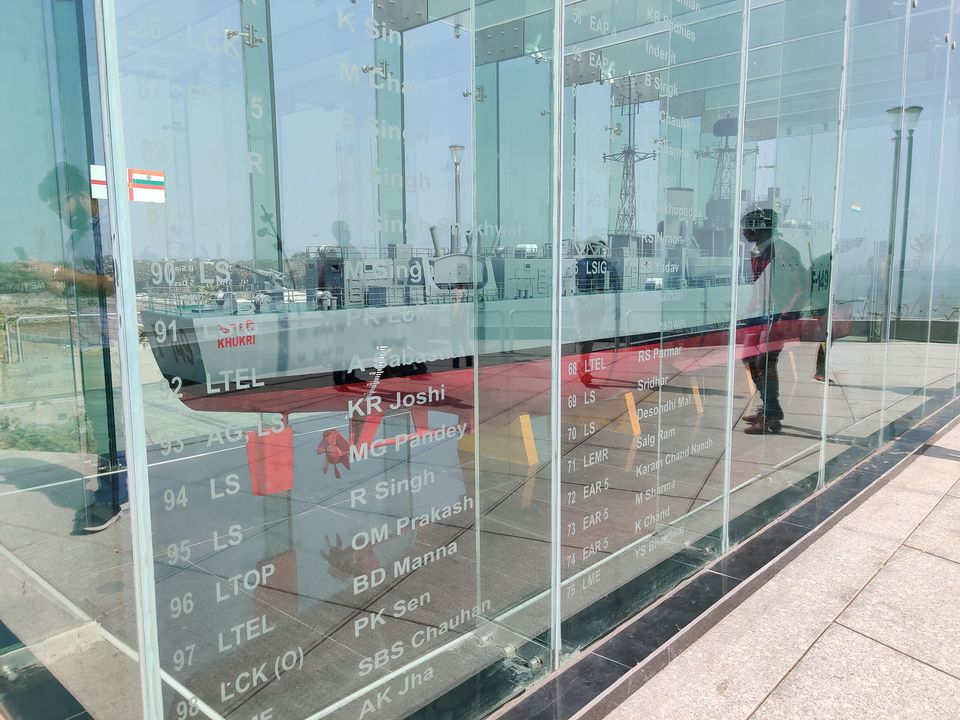 It was time to visit the magnificent Somnath Jyotirlinga which was attacked many times throughout history but still stands strong. What a architectural beauty of the temple ! built just on the seashore adds more to that. Om Namah Shivaya !!!!
And then we headed towards most thrilling part of the journey the Gir Jungles. We travelled at evening time through jungle roads. And nerve racking moments have already started. We stayed for the night at Gir Jungle Lodge on outskirts of Sasan Gir. We had booked early morning safari of the next day.
It was early morning with harsh cold winter winds in the jungles. And on top of that the excitement wali fear was visible on all of our faces. Goosebumps were already started. Our faces were whitish because of fresh cool air of the jungle.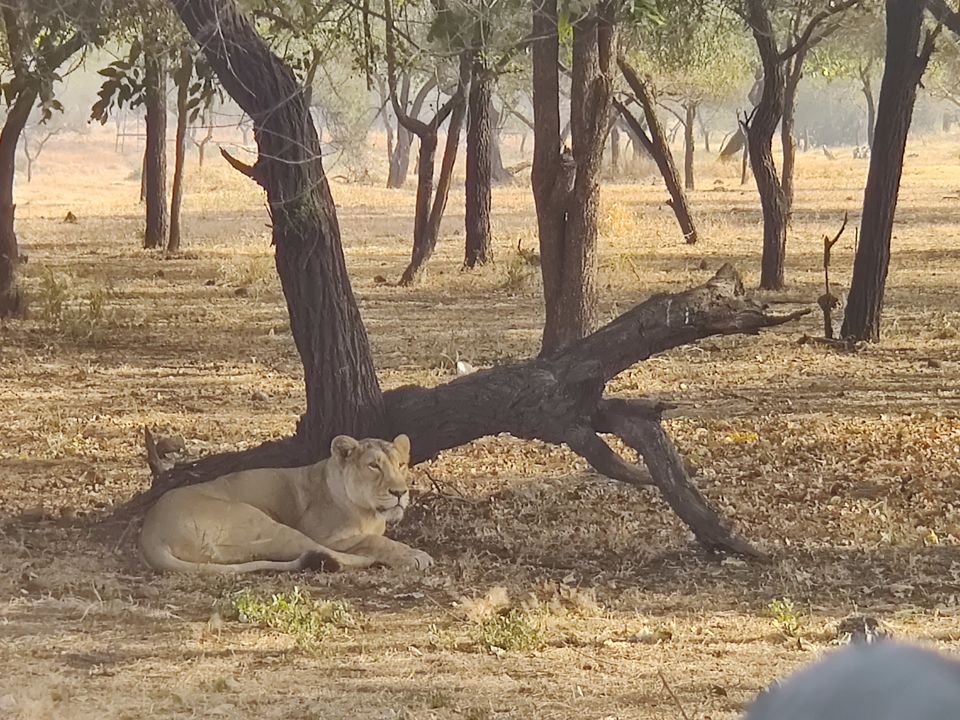 And we had just started the safari after checking in at security gate. And boom 💥, it's not even been proper sunlight yet. within first five minutes we spotted a beautiful lioness ahead of our open jeep in search of someone.
I had my video recording on, but as soon as i saw the lioness i stopped recording and kept my mobile in pockets without even knowing. And the whole purpose of the trip was met.
It was a 3 hour open jeep Safari. They took us to different assigned routes throughout the jungle. We were on route 6. In midst of the jungle there was temporary bathrooms erected. I had to take a pee and for that i had to get down of the jeep but that was also a humongous task. That is the power of lions.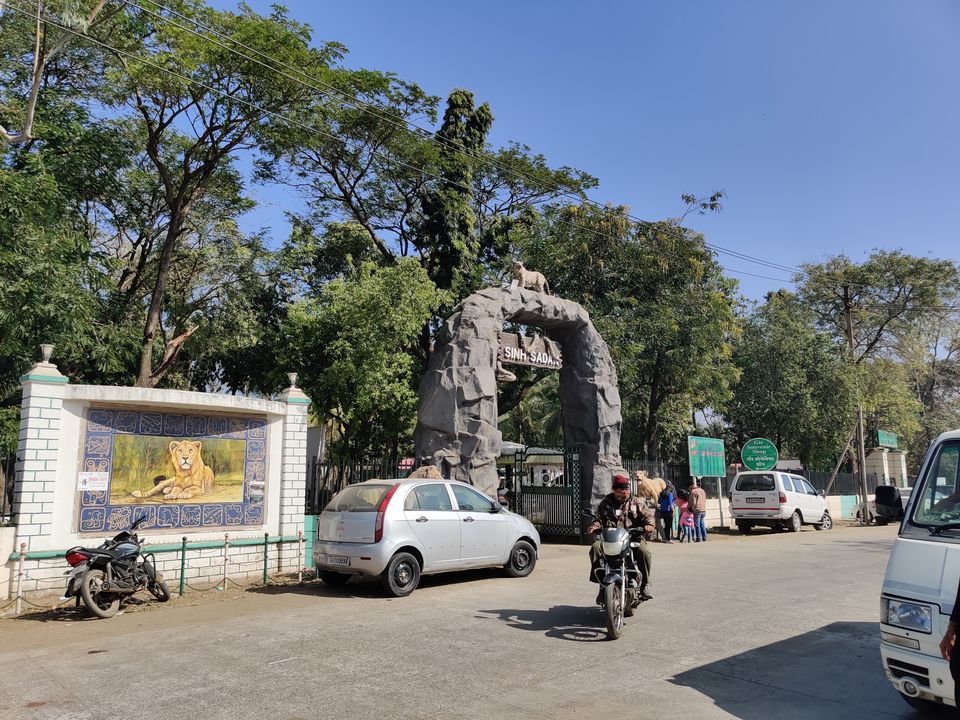 Maldhari community lives inside the jungles as casual as we live in our villages. It was wonderful to see those children roaming freely in jungles.
We couldn't get enough of lions. So we decided to visit Devaliya safari park. It's confined space with some aged lions staying there. It felt like visiting Australian grasslands at the time. There also we spotted much of the wildlife. It was just awesome.
We got out of sasan gir now and headed towards Girnar hills. We had filling lunch and Saurashtra is best in terms of food variety and its taste.
This is highest peak of Gujarat plains. Its peak point is around 646 m high from seashore. There is provision of ropeway upto ambaji Mata temple and then you have to walk further to bow to lord girnar padukas. Must visit and pray to Girnar. Jay Girnari !!
And here our short trip ends.
Trips like this give you a much needed break from routine. And when you return to your place although it's the same place but your perspectives have been changed. So take some spare time out and go on to such trips.
https://www.google.com/maps/placelists/list/onAyU-C5zdte4N5hEwKgEKrZrlkr2Q?token=q0RcIJ8GqQo
Life in itself is a journey.. Enjoy the ride….
© अविनाश मेनकुदळे