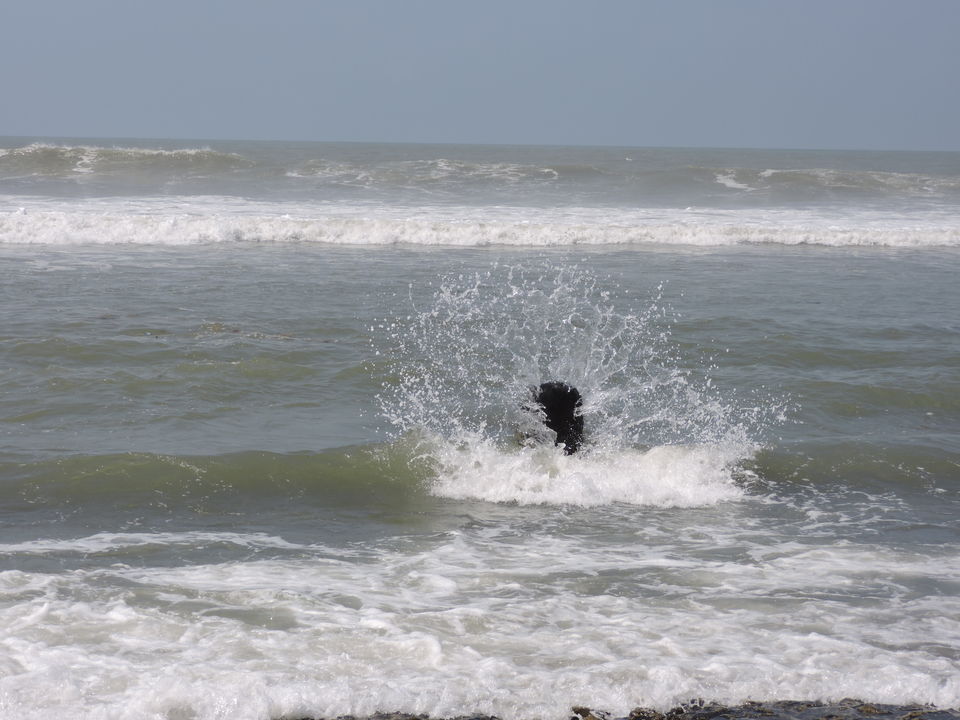 We had planned family trip to Somnath and Dwarka in Gujarat covering Gir Forest and Nageshwar Jyotirling. The total trip duration was 4 days. Since we started from Borivali (Mumbai), the train i.e. Saurashtra Mail (Train number 19005) departs at 9.20 pm and hence not included that day in the trip duration. The itinerary is as under :
Day 1 : Somnath Temple and nearby areas :
Reach Veraval at 3.45 pm. The distance from Veraval to Somnath is approximately 15 kms and there are shared auto available right outside the Veraval station. They charge some nominal charges around Rs. 15 - 20 per person and they will drop you at the Somnath auto junction. It takes around 15-20 minutes to reach Somnath.
We stayed at Shree Sagar Darshan Guest house. This is the only property in Somnath where all the rooms are sea facing. It is run by Shree Somnath Trust and very well maintained property. It is just 5 minutes walking distance from Somnath Mandir. The tariff is Rs. 2500/- per day for AC room double occupancy.
[Online Bookings can be done from https://booking.somnath.org/GuestHouse/Home.aspx]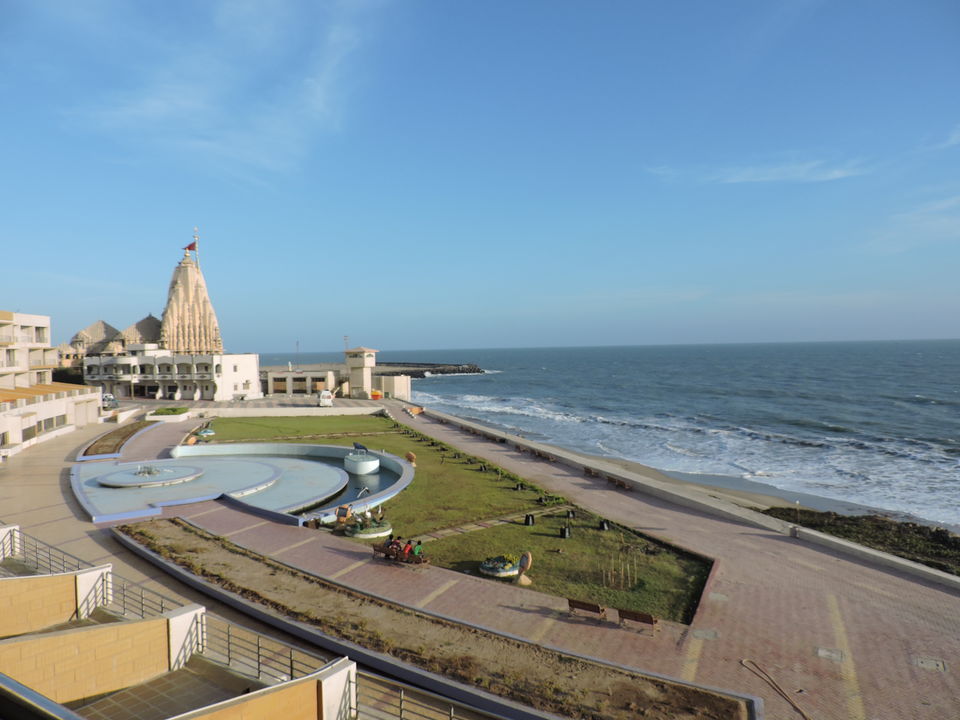 In the evening, we visited the Somnath Temple. The Arabian Sea view from Somnath temple is spectacular. After darshan we just sat on the back side of the temple to enjoy the view. There are large screens placed at the entrance garden of the temple to give live darshan of the jyotirling. Later we saw the light and sound show which starts at 8 pm. Tickets for Light and Sound Show are available at the reception area of the temple. The show is worth a watch.
We also visited :
•Ancient Somnath Shivling Temple
•Laxmi Narayan Mandir
Day 2 : Gir Forest and Somnath Local :
Gir Forest is approximately 68 kms from Somnath (i.e. 2 – 2.15 hrs drive). We had prebooked the Gir Jungle Trail (Jeep safari) at Gir Forest for 6am to 9 am slot. We had hired four wheeler from Somnath Travels which is at the Somnath Temple road.
[P.S. We need to prebook the jeep safari at Gir Forest. Online bookings can be done from http://www.girlionsafari.com/?gclid=EAIaIQobChMIlY344piX5wIVlRWPCh0aAwvgEAAYASAAEgLMNvD_BwE. On the spot booking is not available]
Price for Jeep safari is Rs. 4300 per jeep where maximum 6 people are allowed.
Jeep safari is the only way to spot lions in the forest. All the jeeps in one slot are divided into small batches and are given different routes of the jungle. If you are lucky, you will spot lion in your route.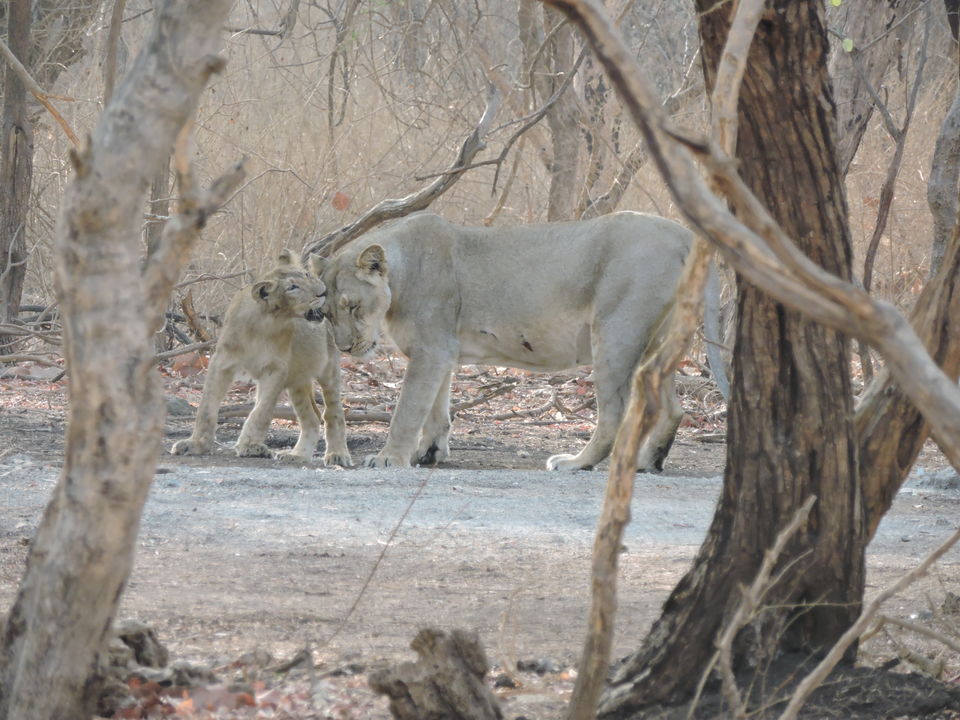 One can opt to take a night stay at Gir where there are numerous luxury properties like Fern Forest Resort, The Gateway Hotel, Amidhara Resort etc.
We reached back to Somnath at around 12 noon. After taking lunch and some rest, we did our Somnath local tour which is approximately 3 hours. Places covered are :
• Balka Tirth
• Gita Mandir
• Triveni Sangam
• Sri Parsuram Temple
• Dehotsarg Teerth
• Suraj Mandir
[There are buses run by Government at regular intervals from Somnath Mandir road which takes you to all the sightseeing places of Somnath at very nominal cost].
We checked out from our hotel, took dinner and boarded Train no. 19252 – Okha Express to reach Dwarka. This train starts from Somnath at 10.35 pm.
Day 3 – Dwarka
We reached Dwarka at 7.30 am. Checked in at Maheshwari Bhawan. After breakfast we started the local Dwarka tour which included :
• Shree Dwarkadhish Temple
• Gomti Ghat
• Swami Narayan Mandir
• Rukhmansee Mandir
• Bhadkeshwar Mahadev Mandir
• Bet Dwarka
• Dwarka Light House.
Dwarka Light house is best to visit to witness the sunset.
To visit Bet Dwarka, one needs to take ferry of 15 mins which costs around Rs. 25-30 per person. I personally would not suggest visiting Bet Dwarka for various reasons : The temple is not at all maintained, the ferry will leave from the port only once it is COMPLETELY FILLED, the timings of the temple is only 5pm to 7pm so you need to schedule accordingly, the area from the Bet Dwarka port to the Mandir is stinking and dirty.
We stayed overnight at Dwarka.
Day 4 : Nageshwar Jyotirling :
Post breakfast, we left to see Nageshwar Jyotirling which is 17 kms from Dwarka. There is huge statue of Lord Shiva along the temple. A place worth a visit.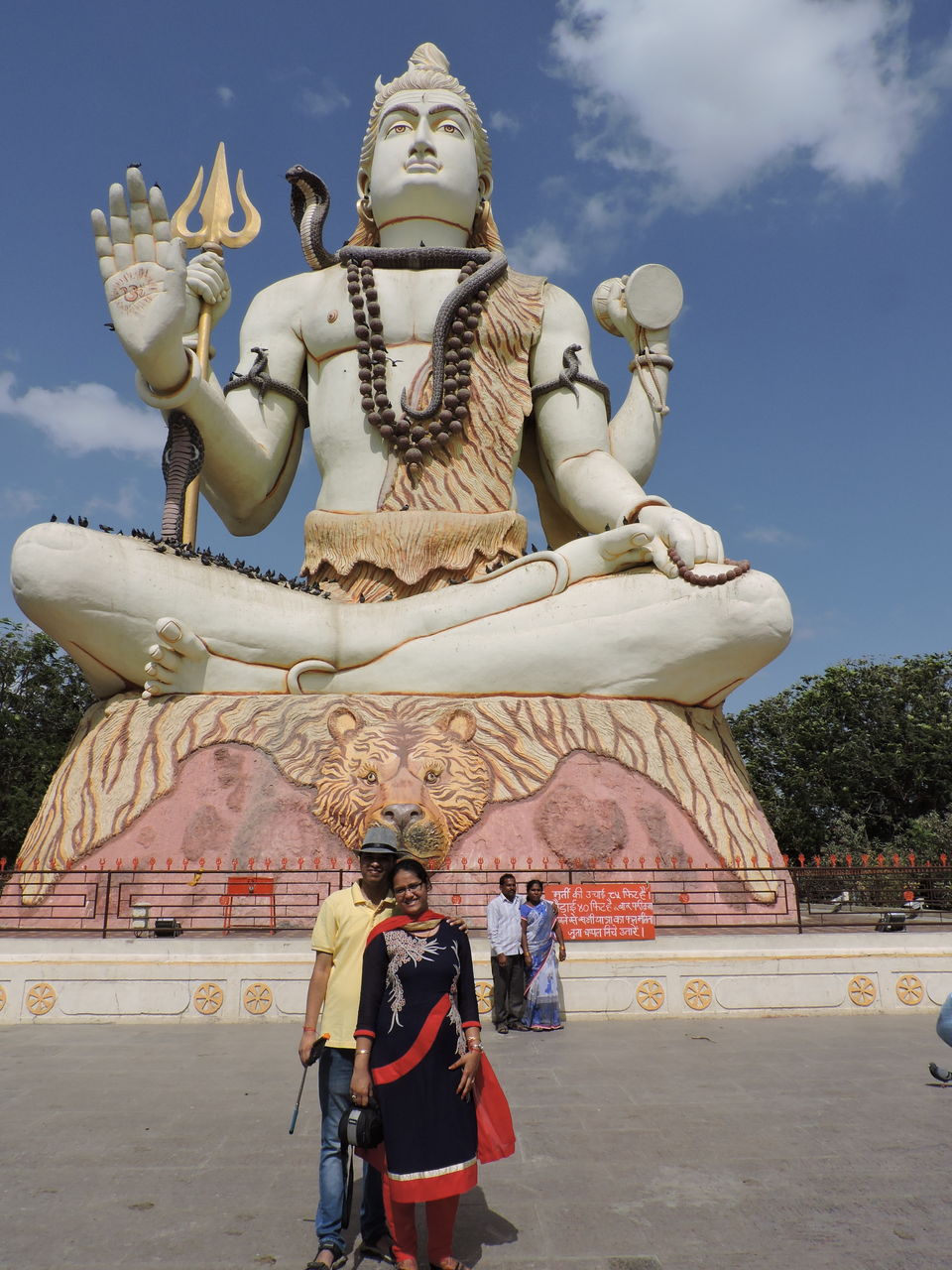 We returned back to Mumbai by Saurashtra Mail (Train number 19006) which starts from Dwarka at 1.35 pm and reached Borivali next day at morning 6 am.
This short 4 day family trip to Gujarat left us with amazing memories.