I have always wanted to take a road trip, to experience a raw journey. My roommate from my new job has the spirit of an adventurer and after a random conversation we decided to take the daunting journey of road tripping through Gujarat.
At 4:00 am we woke up, though I was not accustomed to early morning but surprisingly I was bursting with energy. We took our bags, and we went vroom!!!! When on a road trip on a bike, remember to travel light.We saw the sunrise near a rice field as we passed a village. We almost had an accident when suddenly a truck came out of the blind, but out of sheer luck we survived. As a precautionary measure we stopped at the next tea stall, sipped some tea and splashed some water and started again.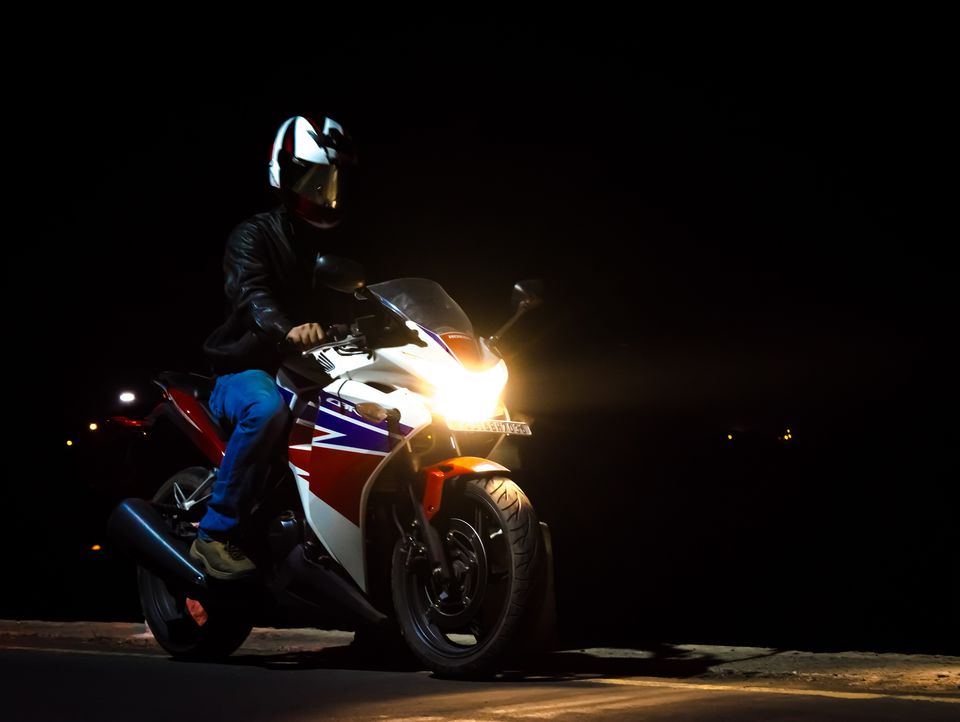 Just before kick off
The roads through Gujarat are well maintained and with a powerful bike you can speed off. The locals are very friendly and you find women in their traditional clothing walking along those long roads. Water is a bit of scarcity specially in rural Gujarat. You will always find women carrying matkas as you go on. What I love about Gujarat is the variety. One second you are surrounded by green fields all around and the next second you are amidst a never ending abyss. Thanks to google maps, we always found the shortest route instead of a couple of detours. We reached Diu at around at 4 well ahead of our calculated time. I had already searched for a hotel on TripAdvisor and we threw our bags in the hotel and ran off the Nagoa beach.Saw the settling sun down in the horizon of the sea. Diu in the evening is alike a small park, you don't see much people around.Its very calm and peaceful. Mostly everybody is busy drinking. One of the prime reasons people visit Diu is that alcohol is legal here. And this perfect haven for people coming from the dry state of Gujarat. Next morning we went to see the sunrise at Diu fort. You can see the colonial influence in the architecture of houses and churches of Diu.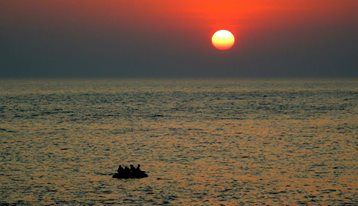 A view from the Nagoa Beach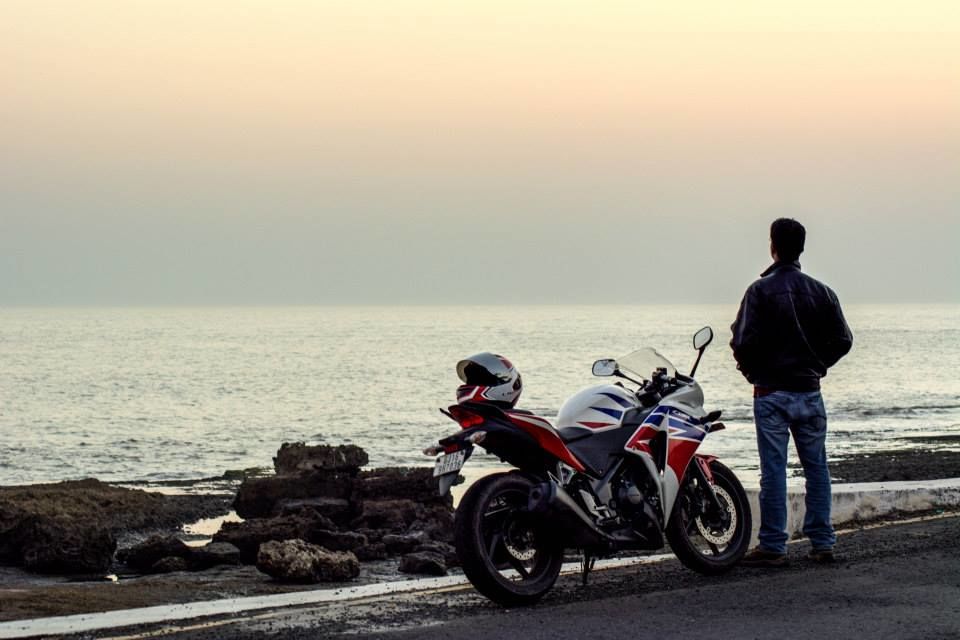 Somewhere near the beach, my friend with that beast of a machine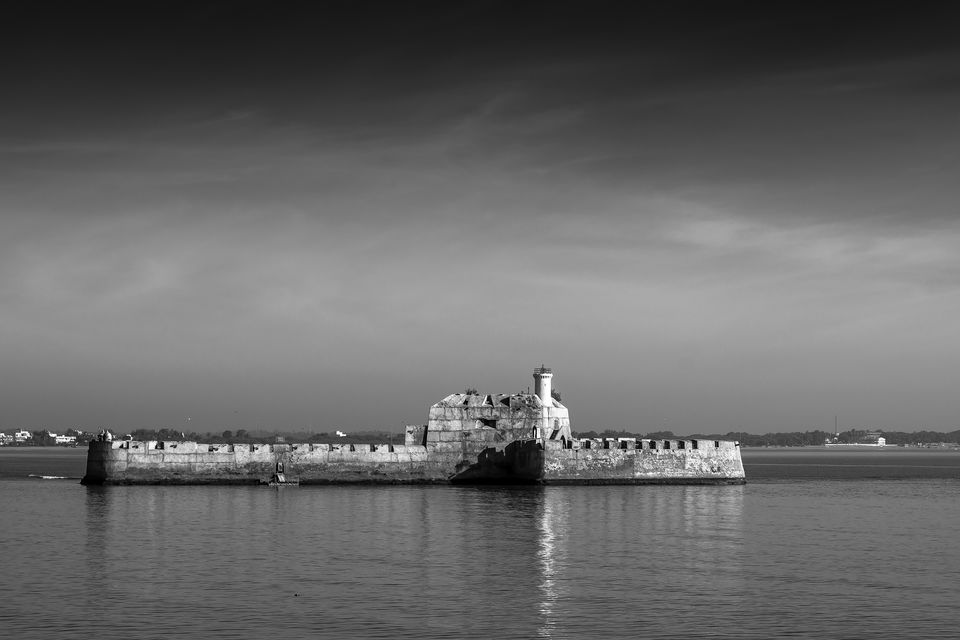 A view from Diu fort, you cannot go to that place in the picture. I really wanted to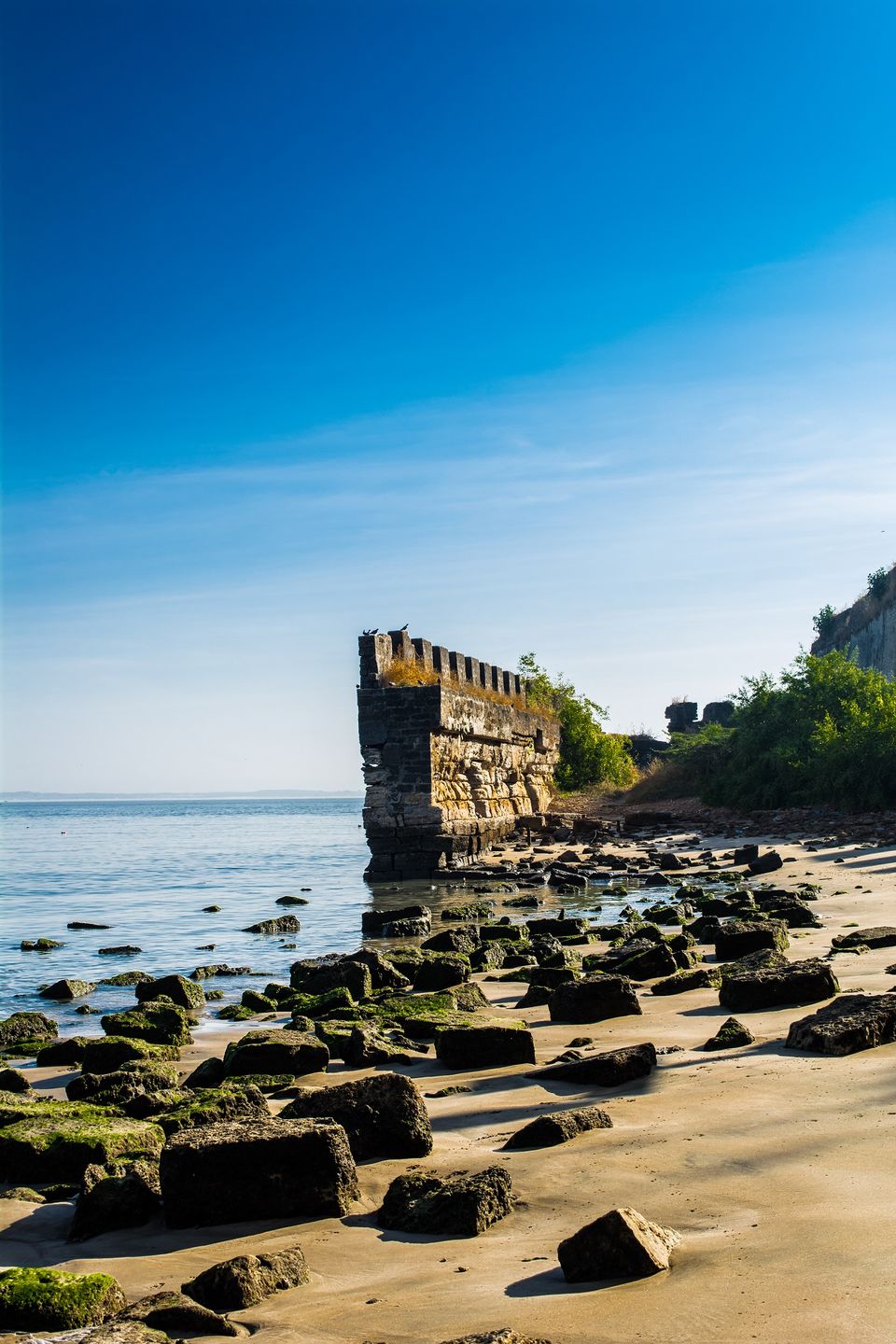 A sand beach near the fort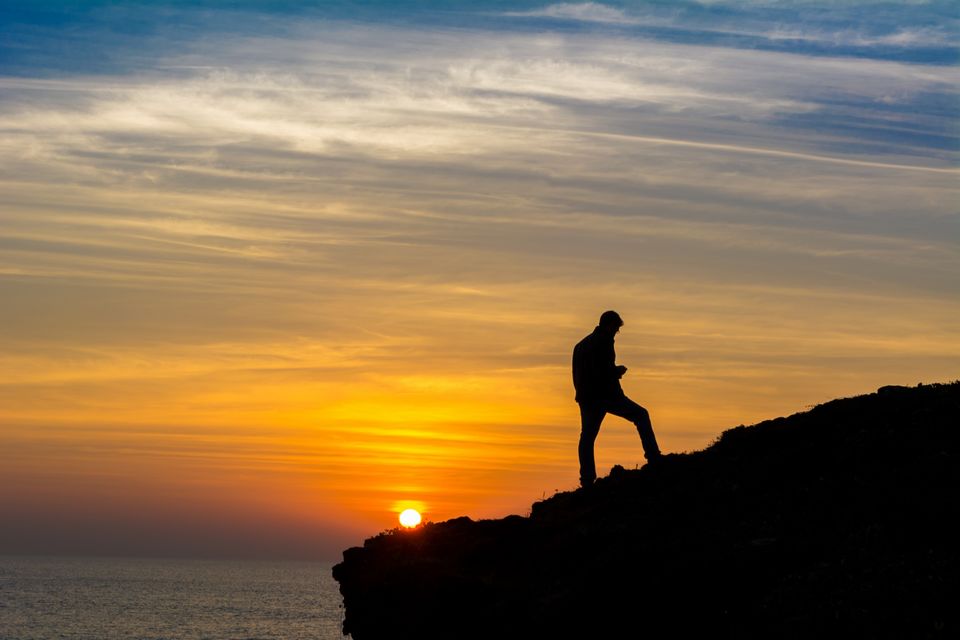 Photographing the rising sun
You transcend into a different world watching the sunrise from those cliffs.
Next stop on the list was Gir. I had typed Gir on google maps, it directed us towards Gir national park, which is not allowed for visitors. As luck would have it, there was no guard on gate of entrance and we smoothed in. Soon the perfect roads were leading us to the jungle. I checked again, and the mobile showed that we were on the right track. Soon we were stopped by rangers. They asked us for a permit and I asked what permit. We told them our story and they laughed off. They told us that if we had got a little bit more ahead we might have actually encountered some lions. Nevetheles we reverted back on that bumpy jungle road, told the gaurd how irresponsible he wad to let us in and redirected ourselves towards Sasan Gir. Sasan Gir is the last home of the Asiatic lion, the king of the jungle. We took the bus safari as we were running out of time.You can take the bus safari or jeep safari. You have to reach early to make bookings on the jeep because there are limited seats and it runs only 3 times in the whole day. It is better to take the jeep safari early in the morning, the chances of seeing a lion are the highest. You can always take the bus safari. It operates every 30 minutes You will find a lot of deers ,nilgais, sambhar and different species of birds in the gir too. Overall it was a nice experience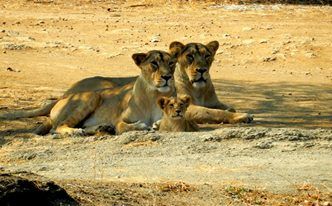 A nuclear family of lions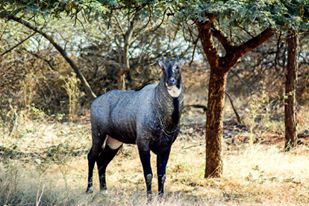 Nilgais are huge in size, almost double that of a normal gai(cow)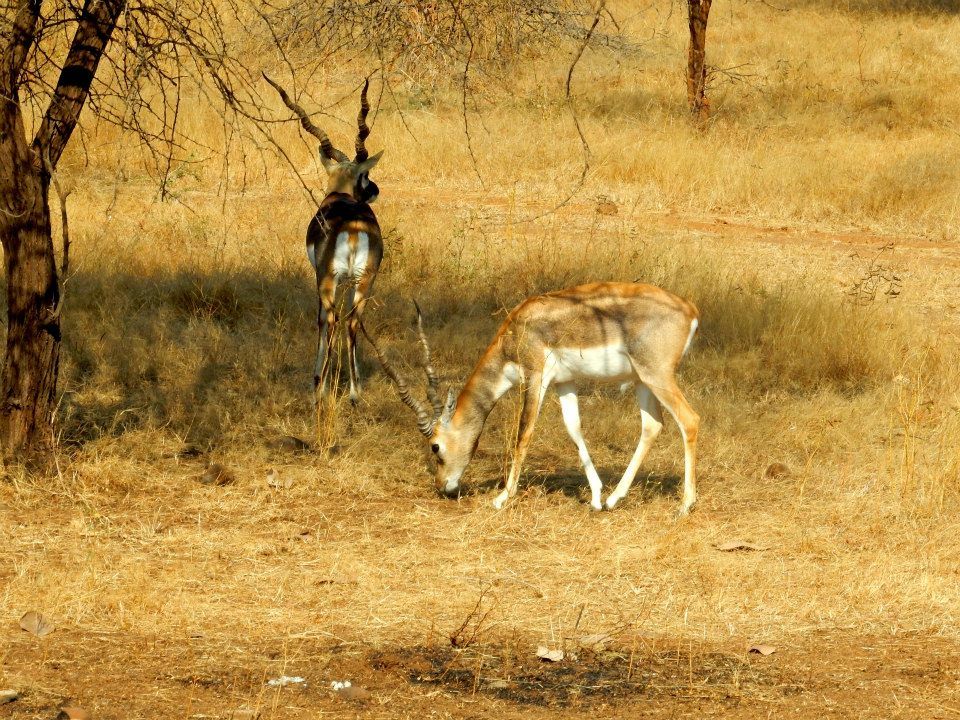 Sambhars in Gir
From there on we moved to the next stop, Jungadh. Junagadh is a small town surrounded by hills with lots of hustle and bustle. It is famous for its Muslim architecture. We went around the town and had some great kebabas on the street. The street food of Junagadh is exceptionally good. Next morning we went to the Mahabat Maqbara Palace. The place will leave you in awe. The exquisite architecture of the spiral tombs took my breath away. I wondered how centuries ago people were still capable of building beauties like this. We also wen to the Uparkot Fort. What I found most amazing about this place is that you can take your vehicle inside the fort and just roam around. There is beautiful step well, it gets dark and haunting as you go down. After spending the night in Junagadh we got on our bike and made ride back home. It was a trip to remember.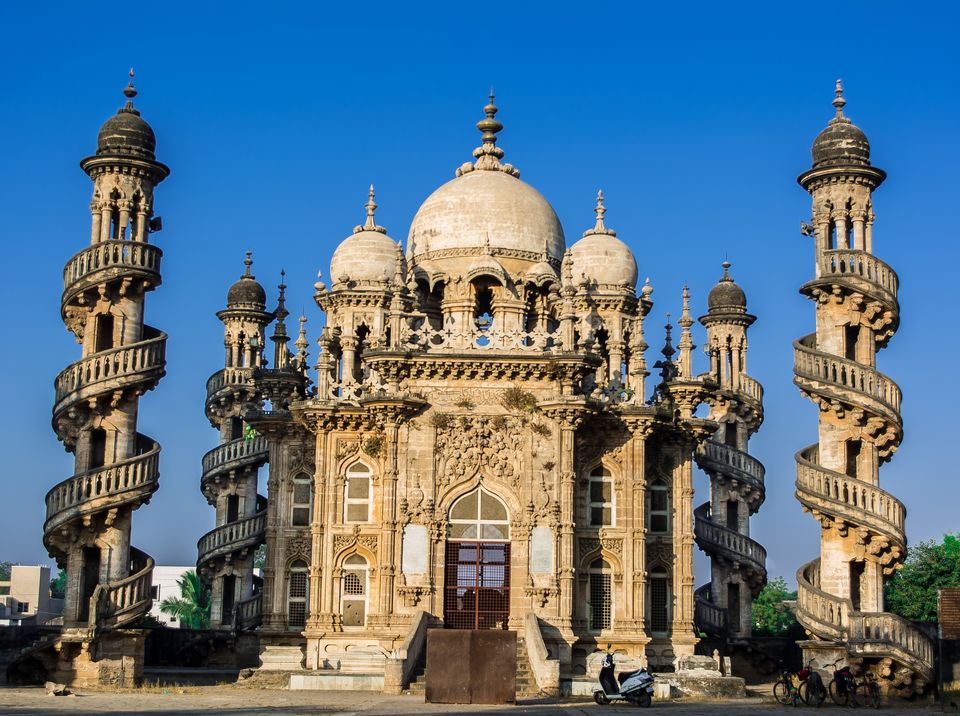 Mahabat Maqbara Palace. A must visit in Junagadh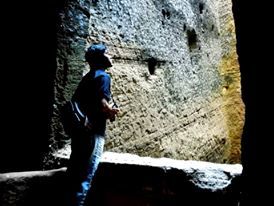 Inside the Step Well in Uparkot Fort