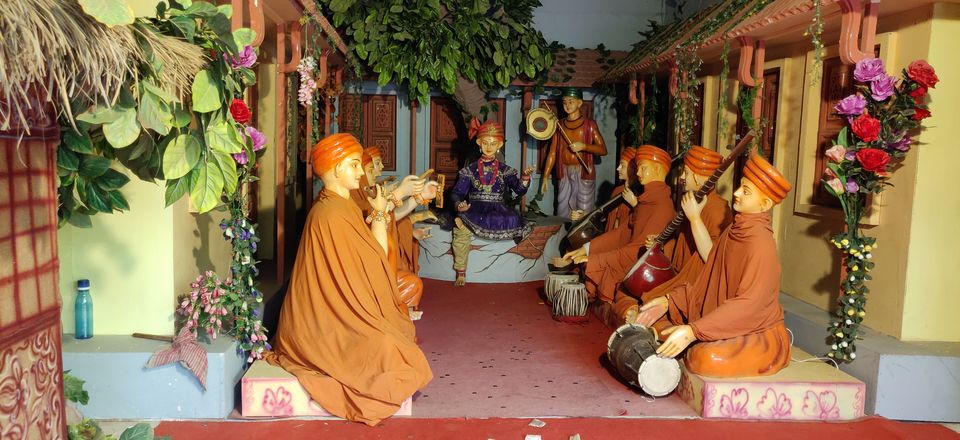 Although we were planning to go to this temple from many days but were not able to make up the firm plan. But suddenly on the given day we just got ready & left for this beautiful & amazing place without any pre-planning..
This magnificent Swaminarayan temple is located approx 65 km from Vadodara on banks of Narmada river. We traveled by road & the road till the destination was in absolute good condition. It took us approx 1 hour to reach from Vadodara.
I had heard a lot of good things about this place from many of my colleagues & relatives. While entering this place I was convinced that this place will not disappoint me in any ways. Once we reached the temple there was a very good systematic & huge parking for the visiting cars, buses, etc.
Next we went straight away to visit the much talked Museum.. Ticket cost is INR 140/adult. Upon entering, we found out beautiful garden & landscapes with mythological sculptures placed. But this was just a trailer. On moving ahead we were amazed by various moving mythological sculptures, automated drama stage scenes, etc in mid of natural forest where one have to go inside each corner of the forest to see all these sculptures. All the sculptures were having details of their mythological relation.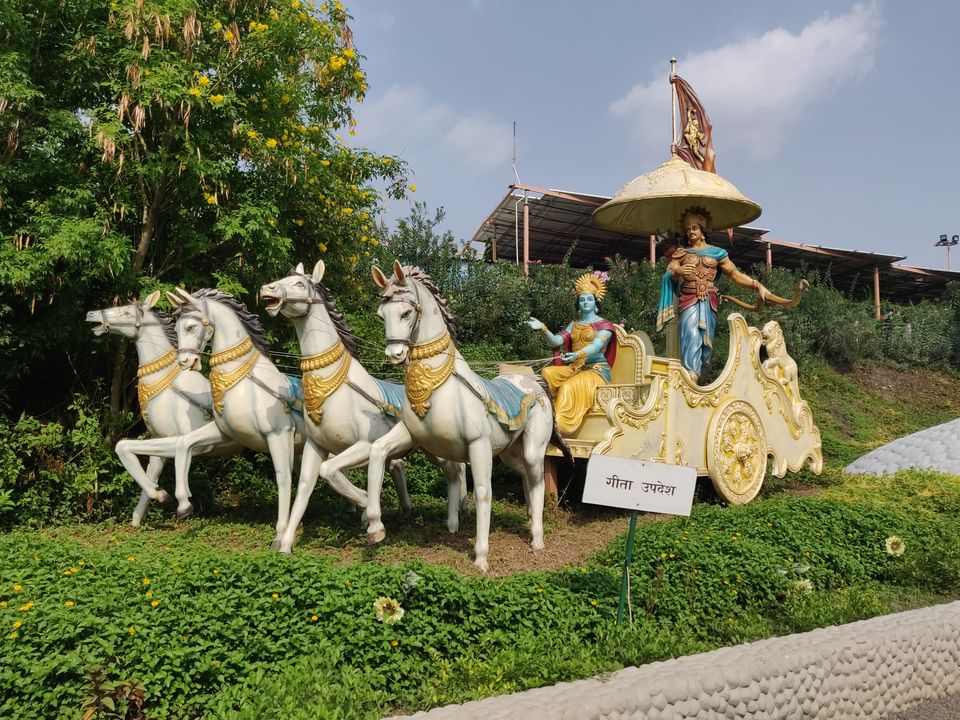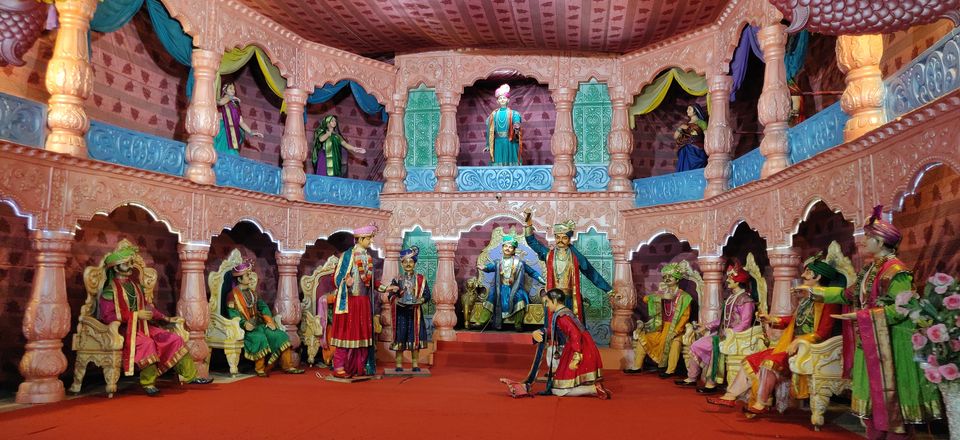 There were some scary tunnels, foot bridges, etc. We visited the place at quite a hot & humid time but the facility provided (water drizzlers) inside didn't spoiled our experience..
The place that attracts many tourists is the boating area where a self driven boat passes through a tunnel which is full of amazing sculptures, scenic views, etc. This place also comprises a section for basic science fundamentals where children can enjoy. It also has a light show (which was closed on day we visited). There is also a small water amusement area & amusement park for children. The temple premises has a good canteen facility which serves all kind of food at reasonable price & good hygiene.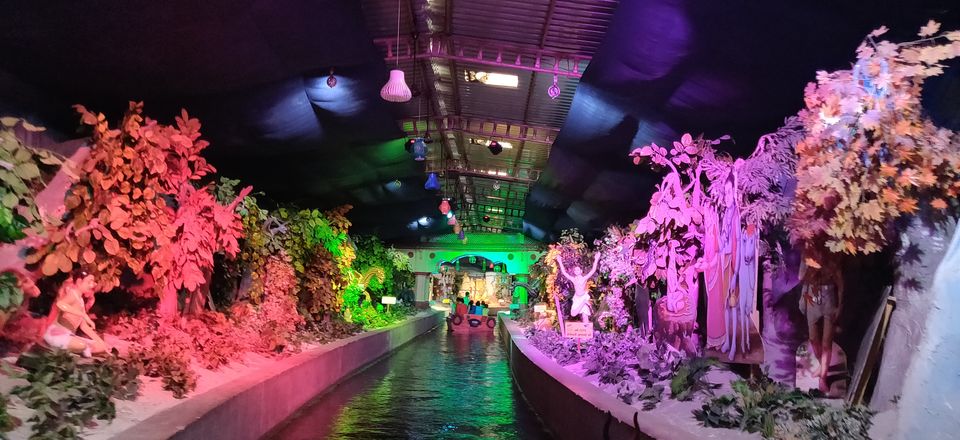 At sunset the temple holds a grand rally which comprises of decorated elephants, dancers, horses & many more to accompany the chariot of God. This is a treat to watch & everyone going shall not miss this. The temple becomes so elegant during evening as all the decoration lights are switched on..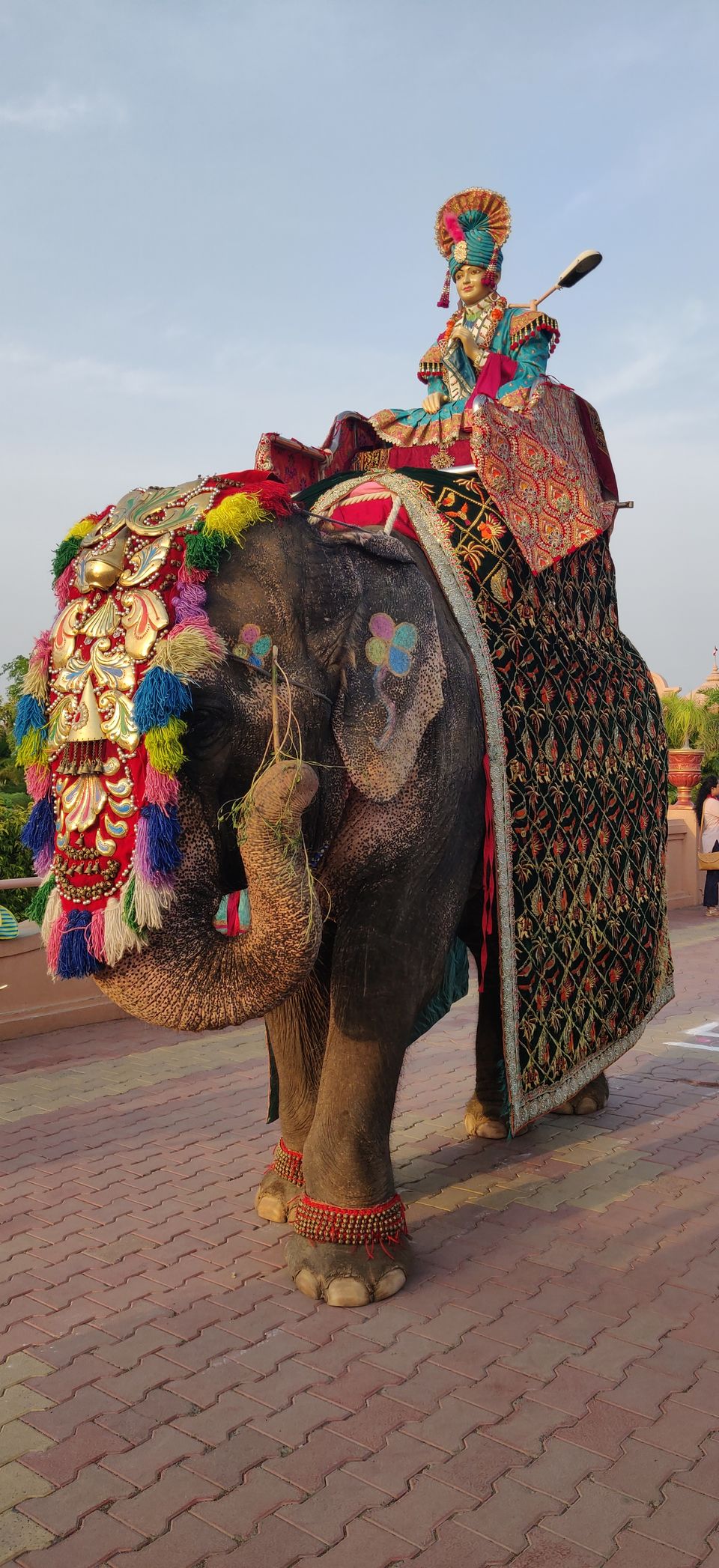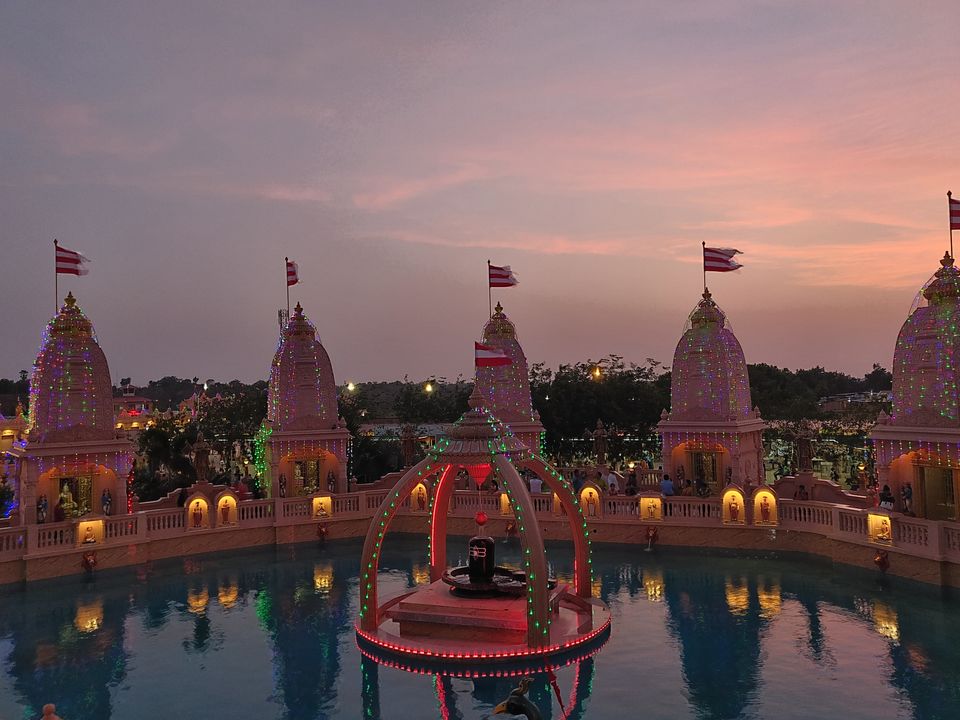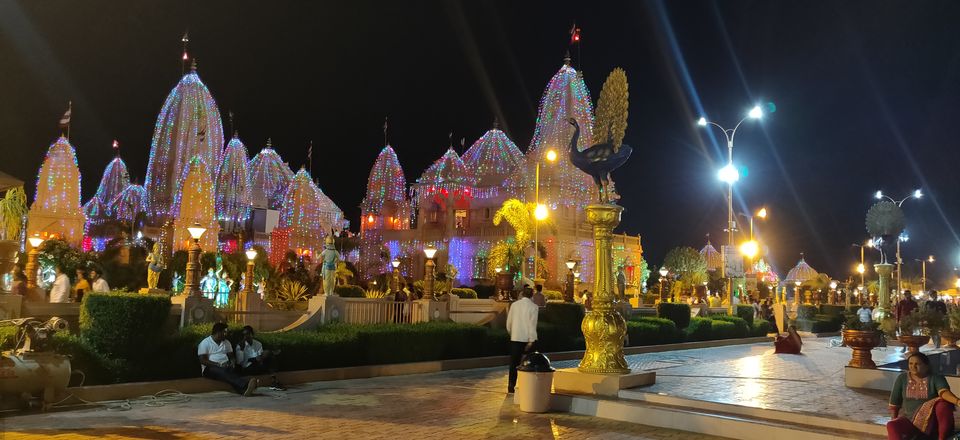 It's a must visit place nearby Vadodara, Gujarat.. A huge thanks to my wife for pushing me to visit this place..
Thanks.. Keep Traveling.. Keep Following..