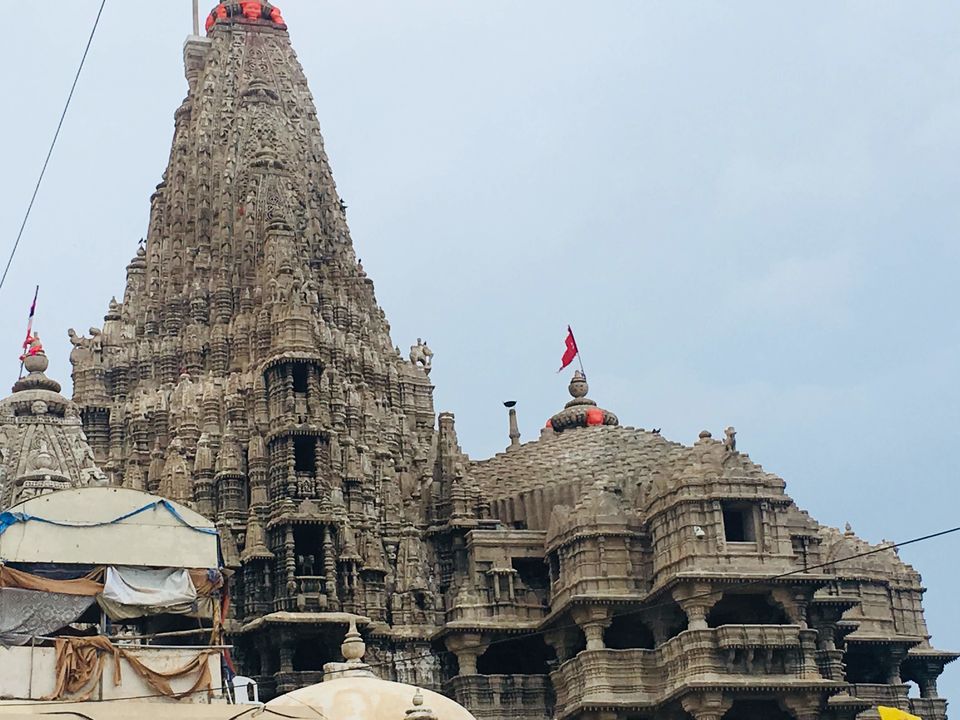 We've been meaning to visit holy cities of Dwarka and Somnath for a while and long-weekend during Ganesh Chaturthi provided the very occasion. Now, monsoon season isn't the best time to visit north India and we weren't naive not to expect disruptions but we went ahead anyway and thankfully rain wasn't bad enough to ruin much of the trip. Coming from Bangalore, we compared cost of flying to either Ahmedabad or Vadodara and picked the cheapest option of morning flight from Bangalore to Ahmedabad reaching about noon (Rs. 5,338 round trip).
We had booked Gujarat Roadways AC sleeper bus to Dwarka at night 10 pm (Rs. 650) and had a day to spend in Ahmedabad. We hired a day long cab (Rs. 1,600) at the airport for day trip. First thing first - nice Gujarati lunch thali at Rasam Ras restaurant. After sumptuous meal for Rs. 300 odd, we drove to Sabarmati Ashram to visit life and place of Mahatma Gandhi Ji. We spent about 2 hours here in mid afternoon, though cooler evening would've been preferable at Sabarmati riverfront. While location has historical and sentimental value, and museum is really well done with huge picture gallery with detailed life history of Gandhiji -- for a place as monumental as this I think there is scope for better visitor experience. Ashram also houses his sleeping quarters and replicas of his personal artifacts. There is a small bookstore which has great collection of books in multiple languages for all age groups at very reasonable prices.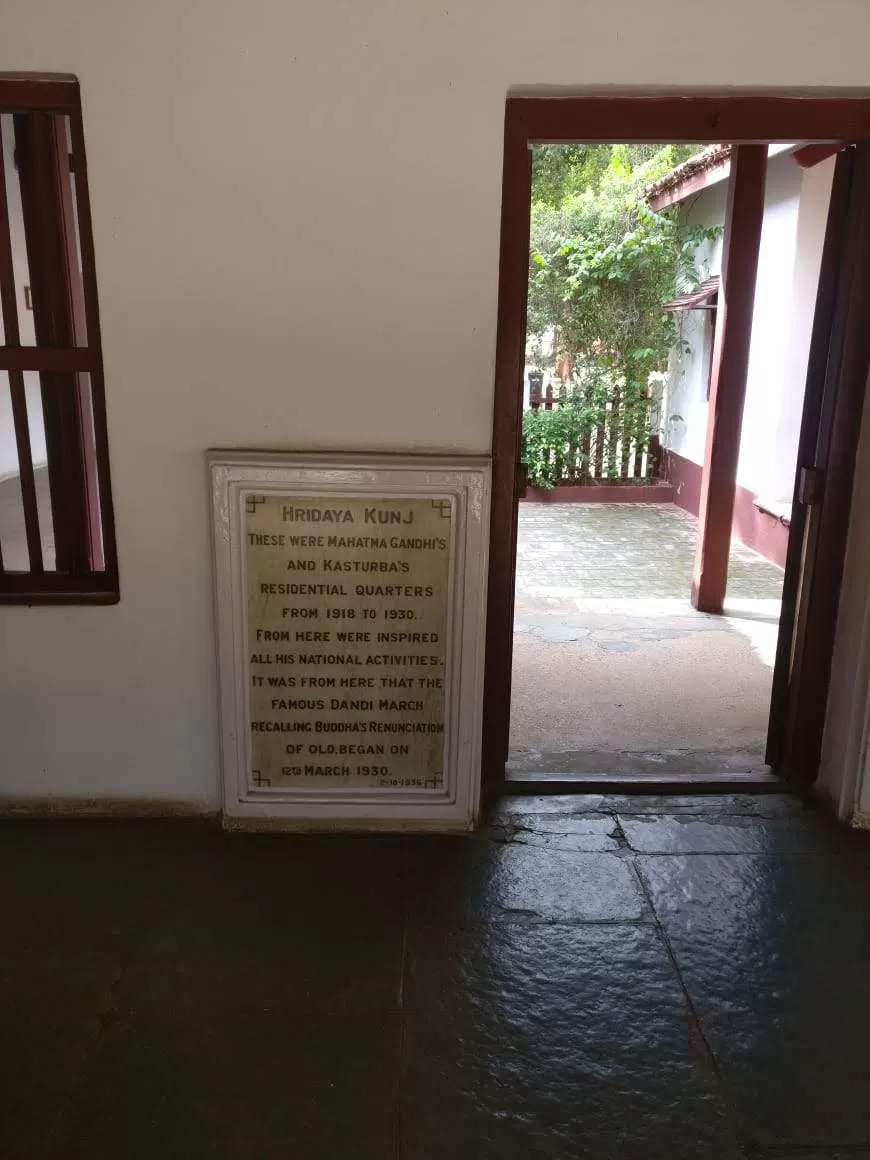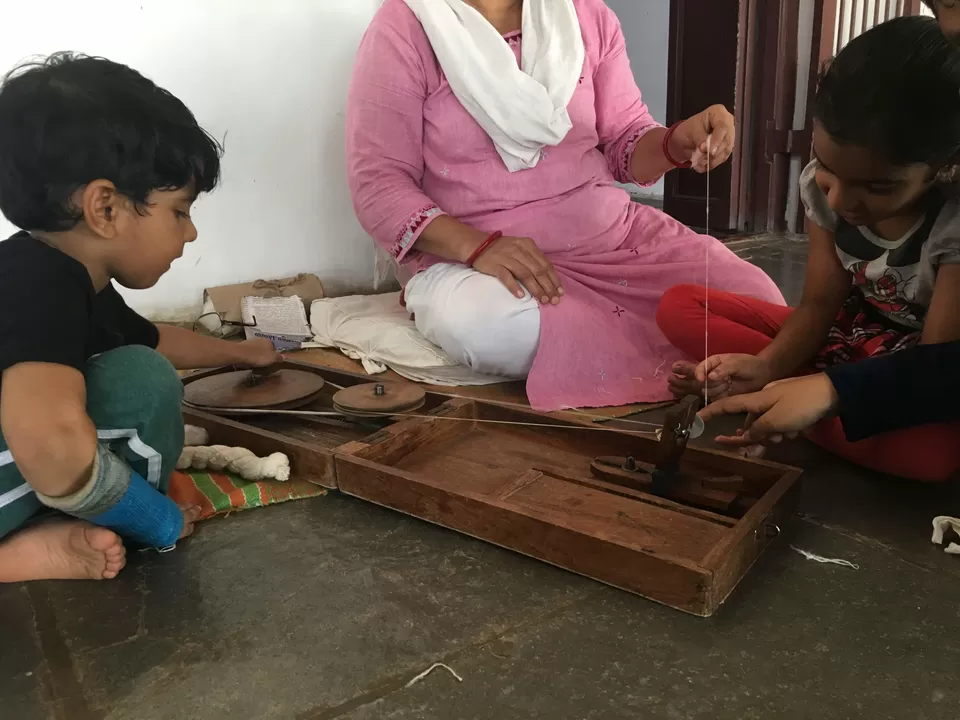 Next destination was Adalaj Step-well. This place is under protection of Archaeological Survey of India (fee Rs. 20) and is a small but very ornate building housing small well. Weather was hot and sunny but place is great for an hour or so and for taking tons of pictures. We saw someone for their pre-wedding photoshoot as well.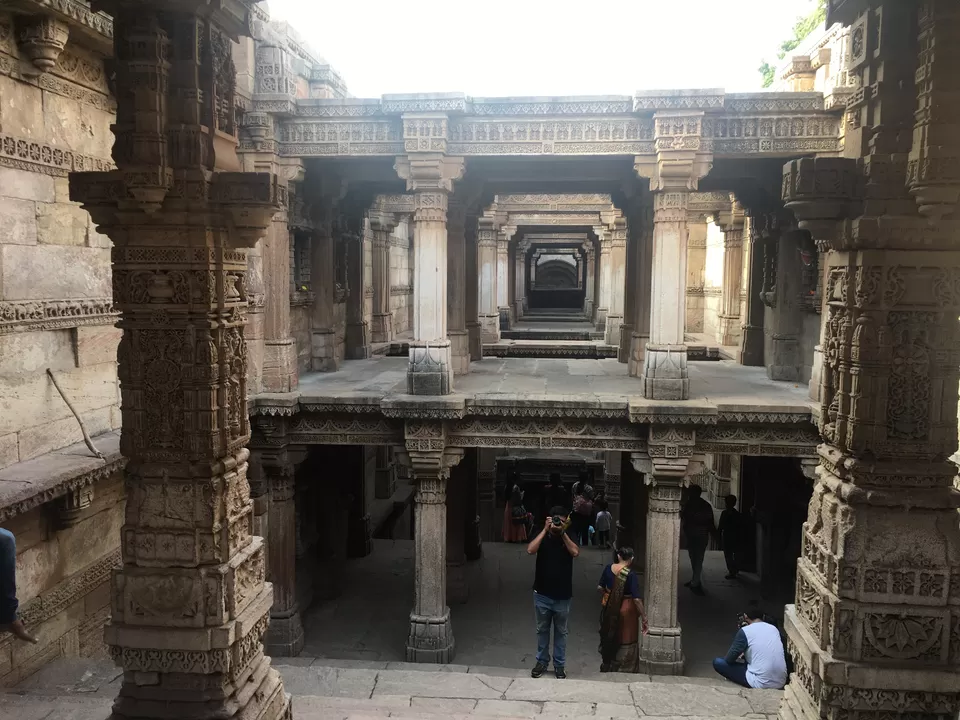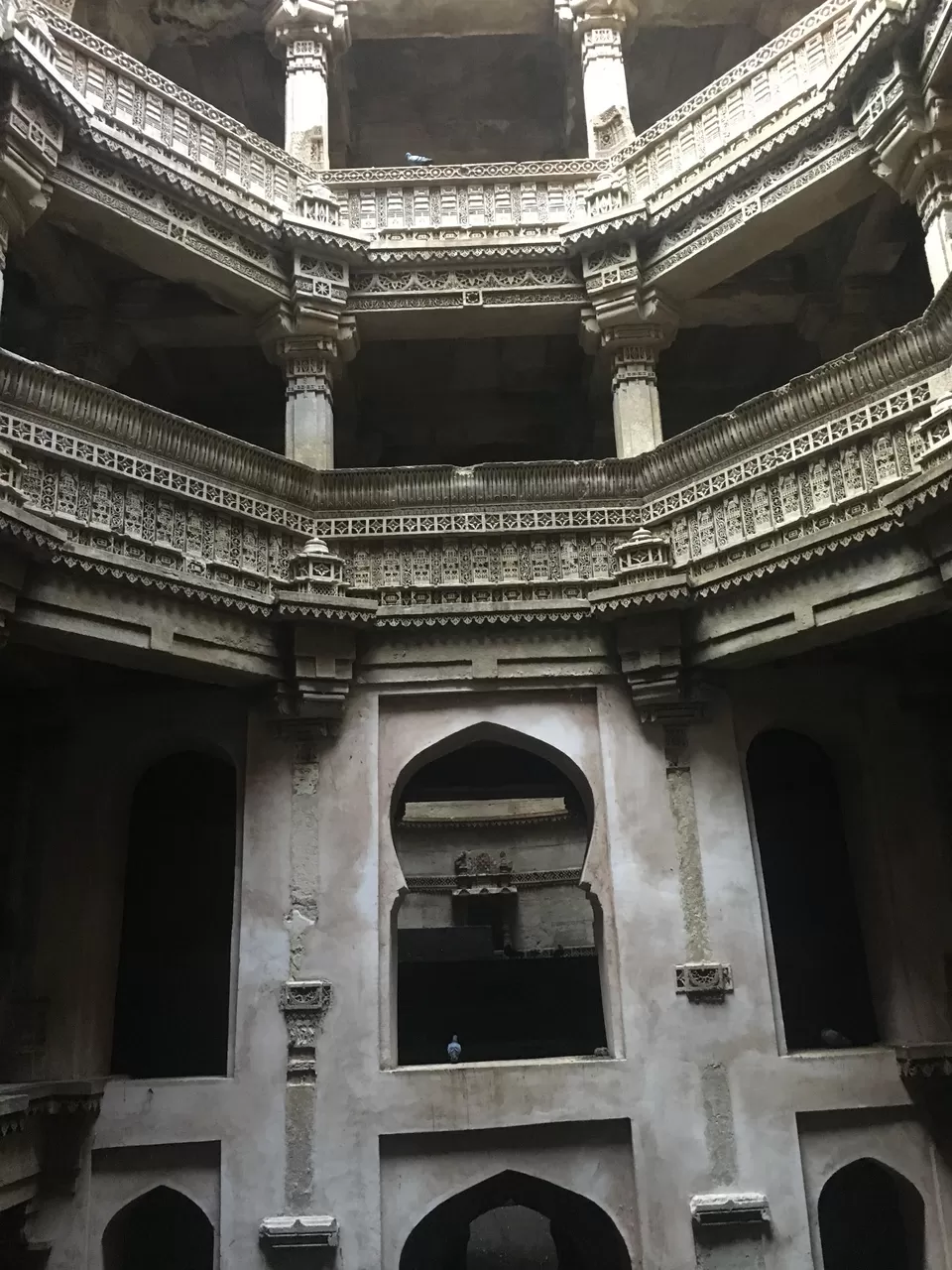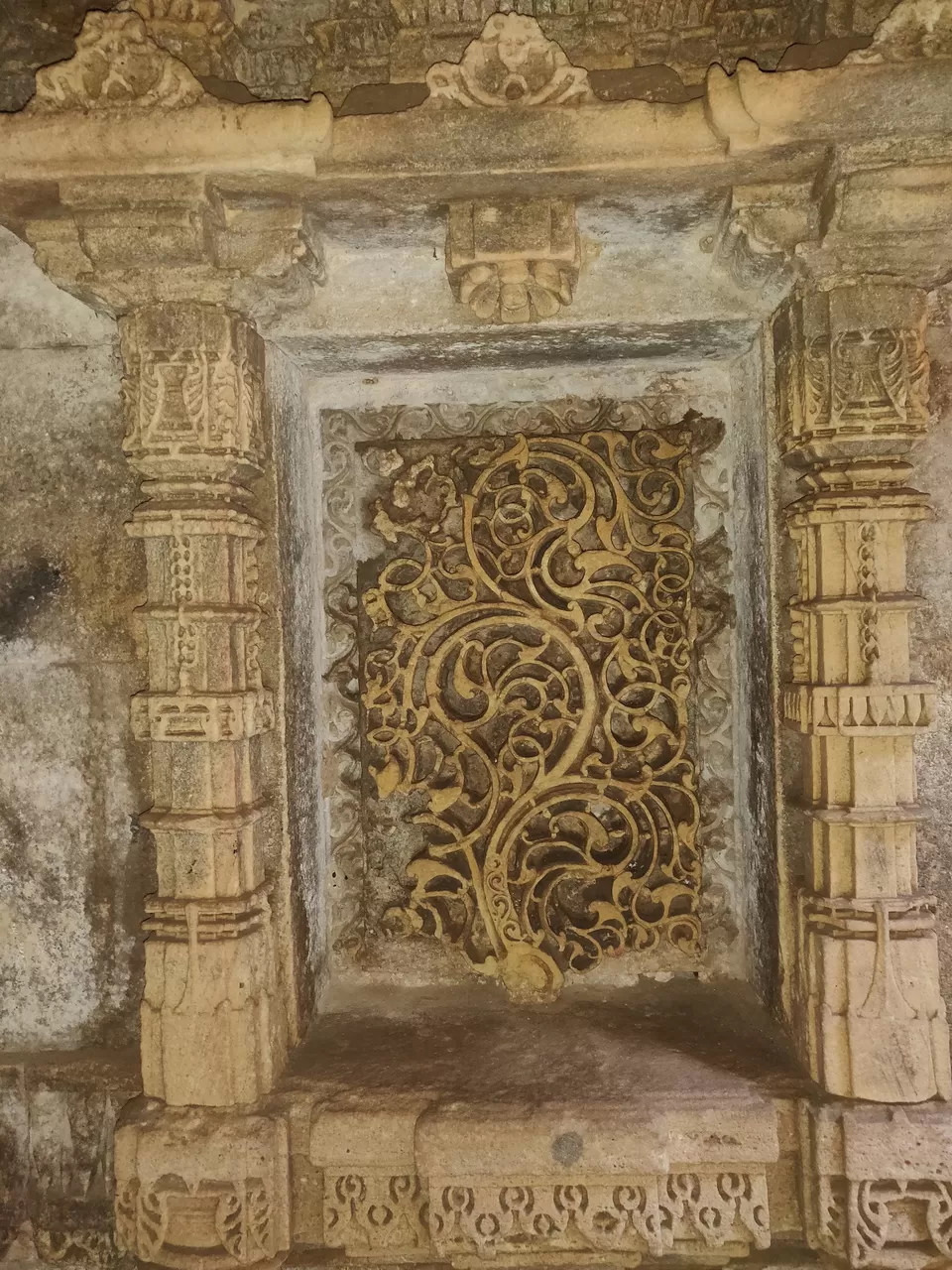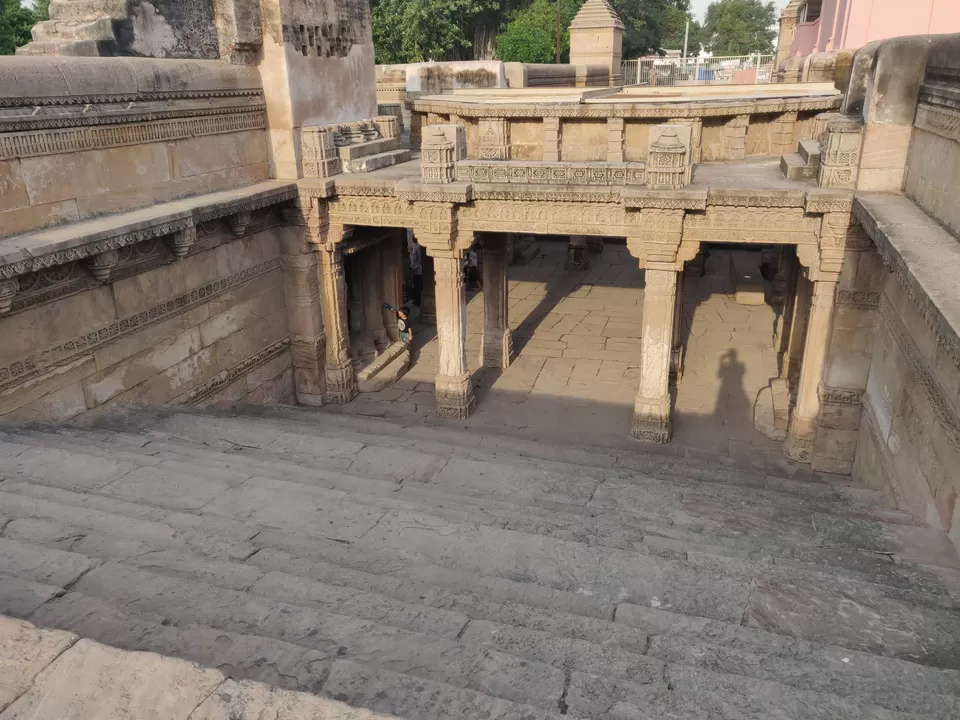 By 5'o clock, we decided to go to the Akshardham temple (open 9:30 am-7:30 pm except Monday, aarti at 10 am and 6:30 pm, water show at 7:30 pm) at Gandhinagar. Temple doesn't allow any bags inside (keep them in free locker) nor any camera/mobile phone is permitted (another locker). We encountered about half an hour of showers at this point but that wasn't too bad, and after darshan (small temple, grand campus), we followed crowd to the water show (ticket about Rs. 100). This wasn't like typical musical fountain: there was fountain, and there was sound, and there was lots of laser on water show depicting a mythological story. Quality of projection was awesome but I didn't find story interesting enough, so got bored. Post water show we walked to canteen on the way to exit and had simple dinner there (popular item khichdi: Rs. 60). Now was time to return to main bus stand at Gita Mandir and catch bus to Dwarka. Other notable places worth visiting which we skipped are: ISKON Temple, Gurudwara Gobind Dham, Swaminarayan Mandir, and Hathi Singh Jain Mandir.
(By the way, we found our driver to be very helpful. If you want, you can hire his GJ01D Z9747 sedan by calling him at 8153086014.)
Next morning about 7 am, we reached Dwarka main bus stand. We had booked lodging at Bangur Bhavan (Rs. 800 per night) prior through direct phone call. It's a dharmshala type building with large spacious AC rooms but not much else. Their in-house restaurant served very tasty and homely meals at just Rs. 70. Now Dwarka is very small town and also very old, so you'd find narrow streets, cows, and cow dung pretty much everywhere. We decided to take dip at Gomti Ghat right away and, oh boy, what a painful & memorable experience it turned out. Gomti Ghats are series of stone steps adjacent to sea bay, where sea can be very-very rough with waves depending on the time of day and tide levels. Steps were sharp and waves literally just threw us here and there and we had to hold on to metal handrails to avoid being swept away. After merely half an hour there, I came back with half a dozen lacerations from sharp stone steps and broken handrails, and about half a dozen body parts badly beaten by being pushed against the wall and handrails by strong waves. Absolutely not for the weak and the young!
After bathing, we went to main Dwarkadhish Temple. Temple closes between 1 pm and 5 pm, and you'd have to deposit phones and bags again at the locker. Locker guy threatened that he'd close shop at 1 pm and we'd have to wait till 5 pm to pick our phones if we didn't return, even when we argued that he should give us 10 minutes extra since temple itself closes at 1 pm. Since we went off-season line wasn't long and we had plenty opportunity for darshan within just 30 minutes. Temple isn't really large anyway. Way to temple is lined with shops selling sweets, traditional dresses (reasonably priced, should bargain), and religious artifacts. Since photography wasn't allowed inside, below is best picture you'd have to have for the temple.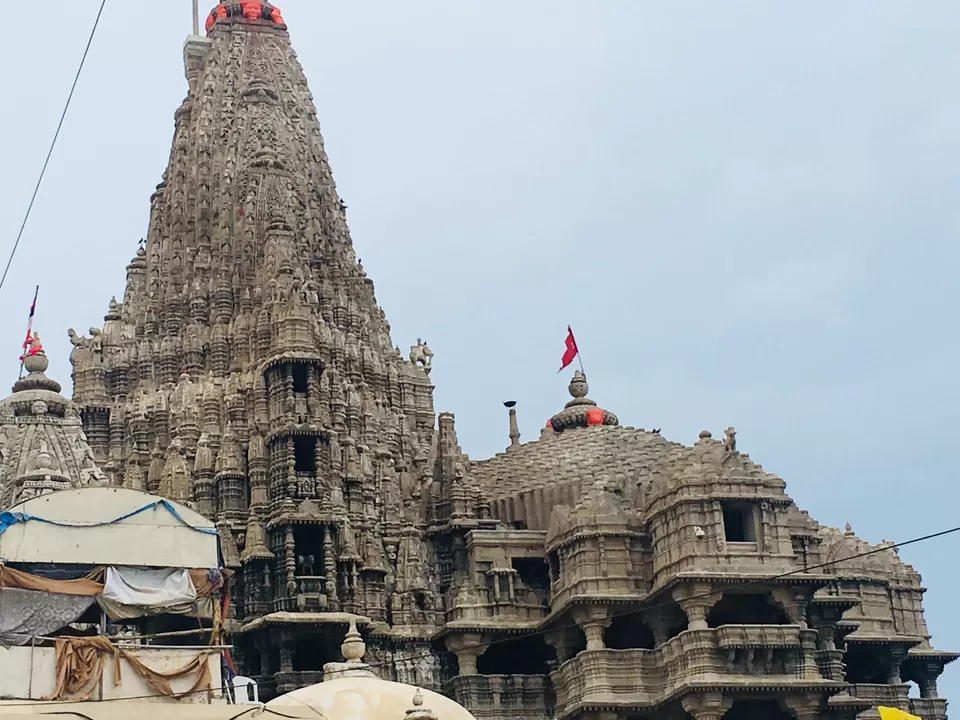 Post lunch, we booked government tourist bus Dwarka Darshan for travel to nearby key places. There are many private operators or ticket sellers but one can directly buy Rs. 100 ticket at bus itself. Bus runs at morning 8 am and afternoon 2 pm, from near Bangur Bhavan as it happens, and takes about 4-5 hours covering four places: Rukmani Devi Temple, Nageshwar Jyotirling, Gopi Talav, and Byet Dwarka. Last one requires trip up-down the crowded boat (one way Rs. 20) and is a really old temple, supposedly the living quarters of Krishna Ji. My recommendation is to do this trip only if you have extra time, as while Rukmani Devi Temple is historical with good architecture, I didn't find Jyotirling and Gopi Talav worth while. Byet Dwarka is definitely ancient and historical temple but it's not grand architecturally and process of going there isn't very fun. Due to photography not being allowed at all temples, we didn't have many pictures of this part of the trip.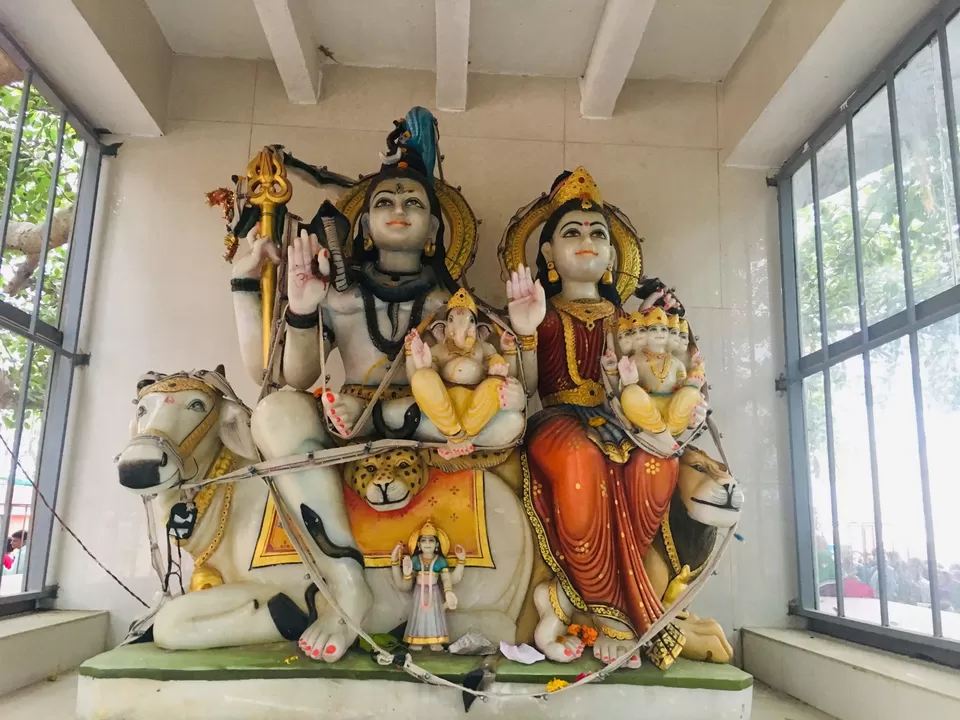 By the time we came back, it was about 8 pm. Post dinner we took a stroll to Dwarka beach to listen to crashing waves and feel cool humid breeze. There are few others temples along side the beach which we didn't have time to visit. There is option of Scuba Diving too at Dwarka but services weren't operational in the monsoon season. Before retiring, we booked a next day bus to Somnath for Rs. 200 each. Ideally one needs 2-3 days in Ahmedabad and 2 days in Dwarka to fully enjoy the experience, but as the title says, this was a whirlwind tour for us, and this had to do.
Next mid-day, we reached at Somnath and checked-into Somnath Maheshwari Bhavan (Rs. 950 per night, booking link). They also had similar dharamshala style rooms, though more complicated check-in and check-out process. One had to go to booking office first (separate building) and show reservations and identifications for all adults and get paper slip and then go to housing building. Somnath Trust also had a canteen but food there is to be avoided if possible. It was hot afternoon by now, and we decided to take a nap. Shiv Ji is more kind to his devotees than Krishna Ji is and works harder, for Somnath Mahadev temple is open from 6 am to 10 pm without closure.
Early evening, we walked to Ram Temple - recently build large beautiful marble temple - and nearby Triveni Sangam - which was just waterside watch point with facility to take dip if one wishes. Thereafter we took an auto to main Mahadev Mandir. Autos in Somnath ply at flat Rs. 10 per person for any short-trip between temples.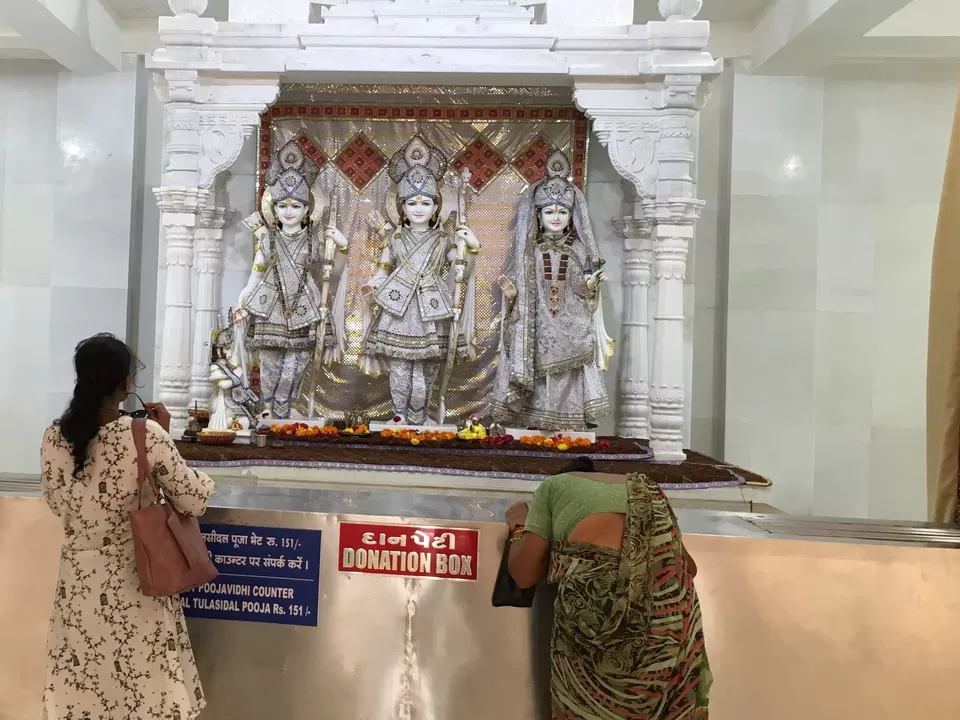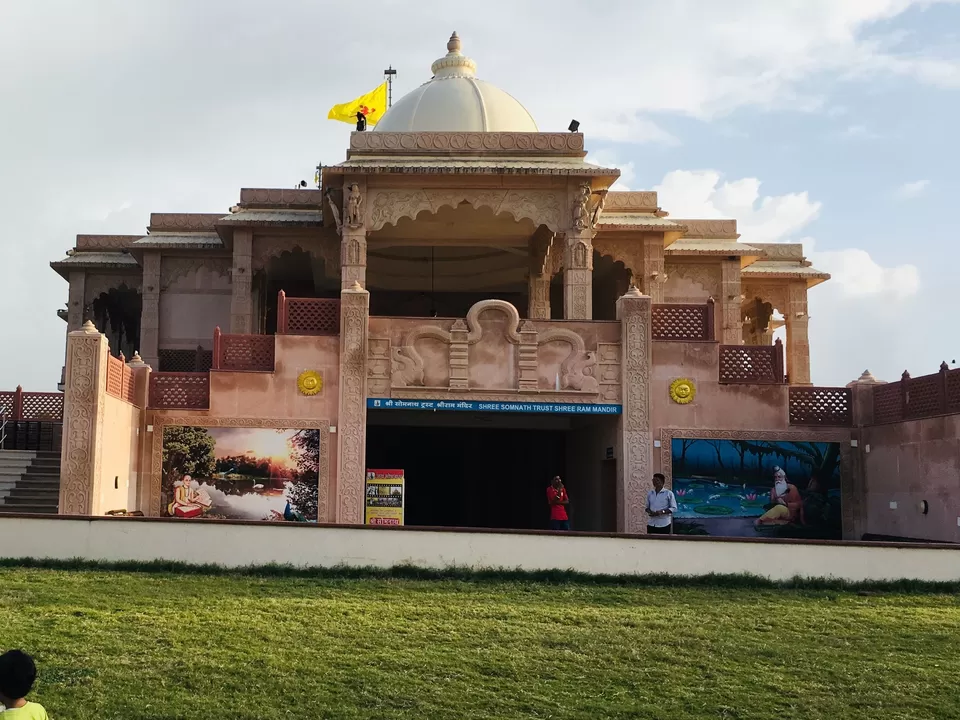 Main Somnath temple is a sight to behold! You'd have to deposit your bags and phones again in the locker (separate ones), and footwears too, but once inside you have plenty of place for sitting after crowded darshan, or just enjoy the breeze from the ocean surrounding the temple. Temple lighting in the night is just amazing, and experience during Aarti is not be missed. One can spend hours just sitting outside! I wish I had another day to revisit this once in the lifetime experience! Picture of temple from outside, far away, doesn't do justice, and my poor camera wasn't up to the task.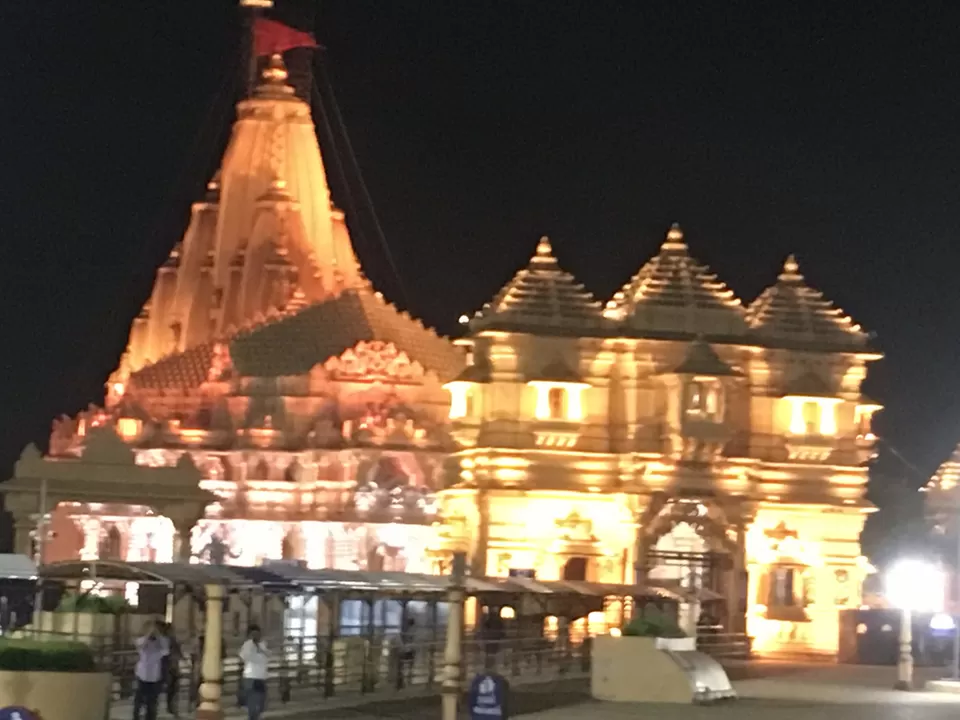 There are other temples your local auto-guy may mention, or you may find on Google Maps, and I did visit Gita Mandir and Surya Mandir next early morning but was underwhelmed. I am told Prabhas Patan Caves are good but I'd just say spend as much time as you can in and around the main Somnath Mahadev's Mandir. There is small food street with multiple restaurants when you exit from the temple and you may have your dinner there, though don't expect quality dining experience.
Next day was a bit relaxing one. We had to visit a family in Vadodara, and only bus option from Somnath was non-AC bus in early evening 4 pm, and hence we opted for day long AC train (Rs. 845), which essentially wasted our whole day in journey, but then. We reached Vadodara (aka Baroda) by evening 8 pm.
Penultimate day was for and with family. We woke up late, had late breakfast, and took our sweet time to get ready by noon. We had half mind to go to Statue of Unity but late dinner previous night and our laziness cancelled that plan. We visited nearby Teen-Mandir temple, which is newly built grand marble Jain temple outskirt of Vadodara. I can imagine spending 2-3 hours there in cool of evening, though scalding marble flooring of hot afternoon didn't permit the pleasure. Temple serves simple lunch daily at a nominal cost.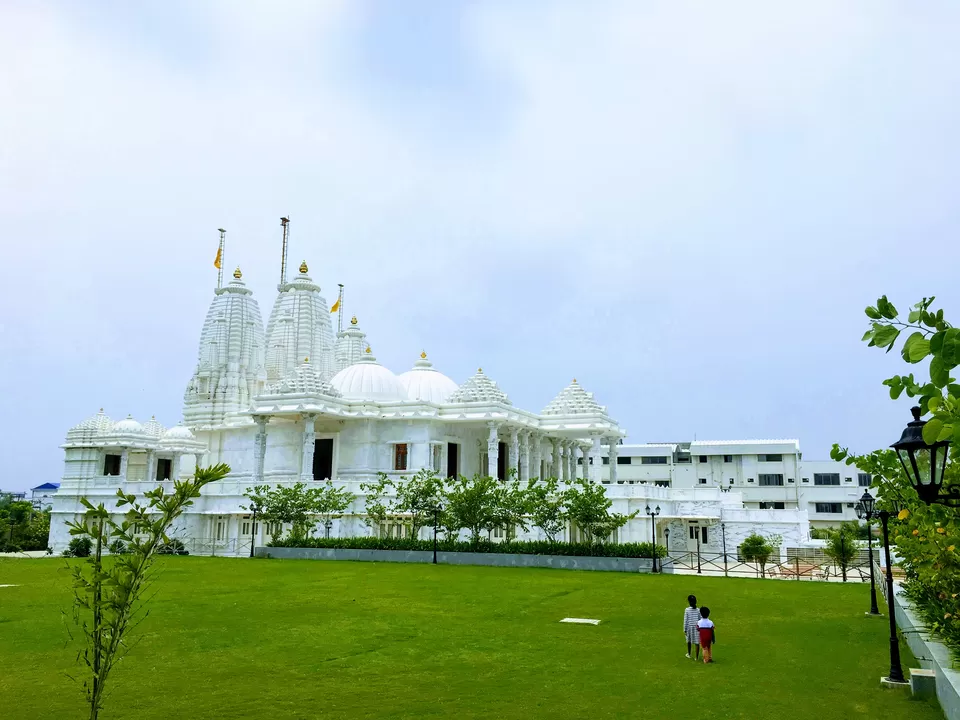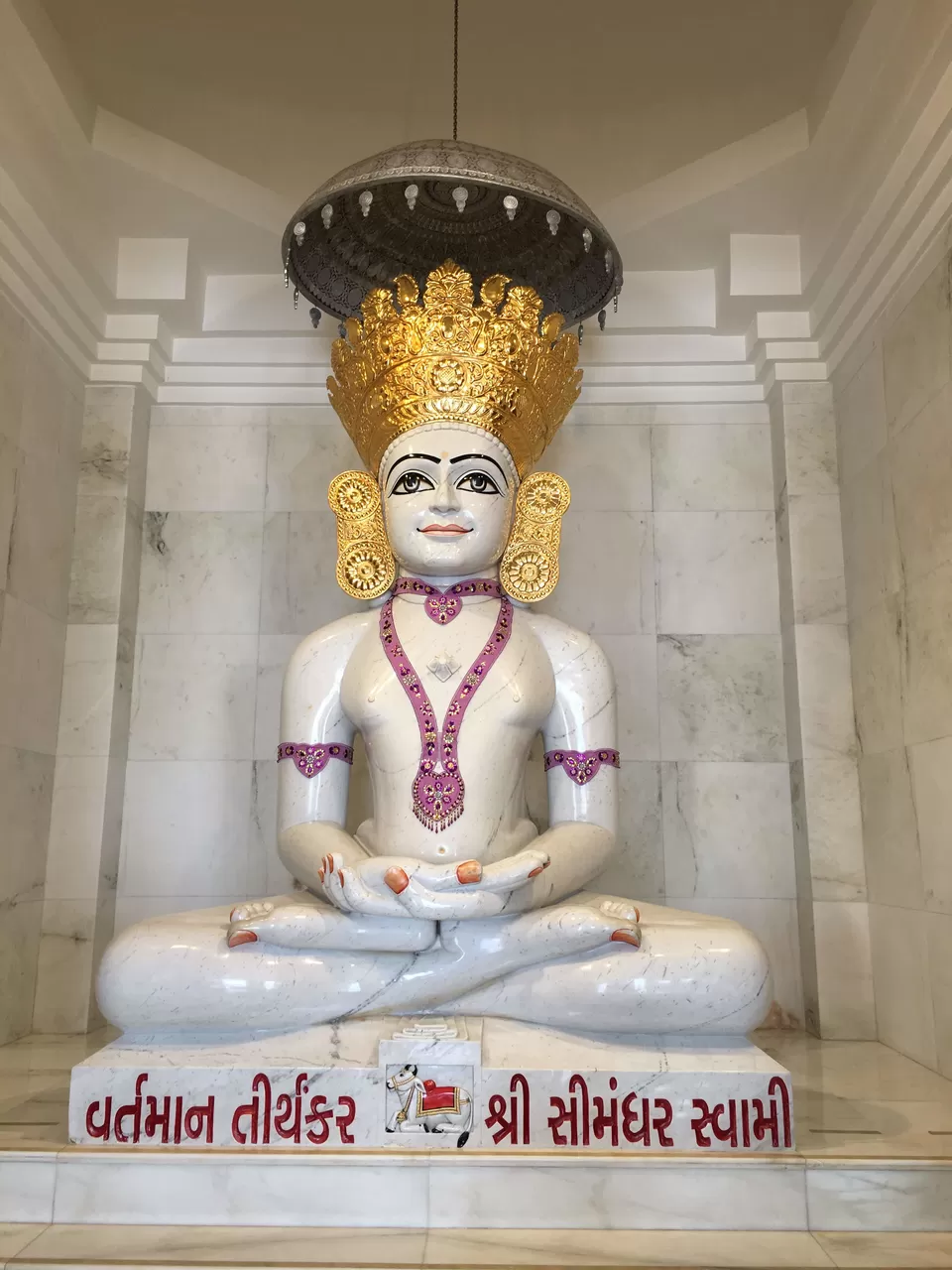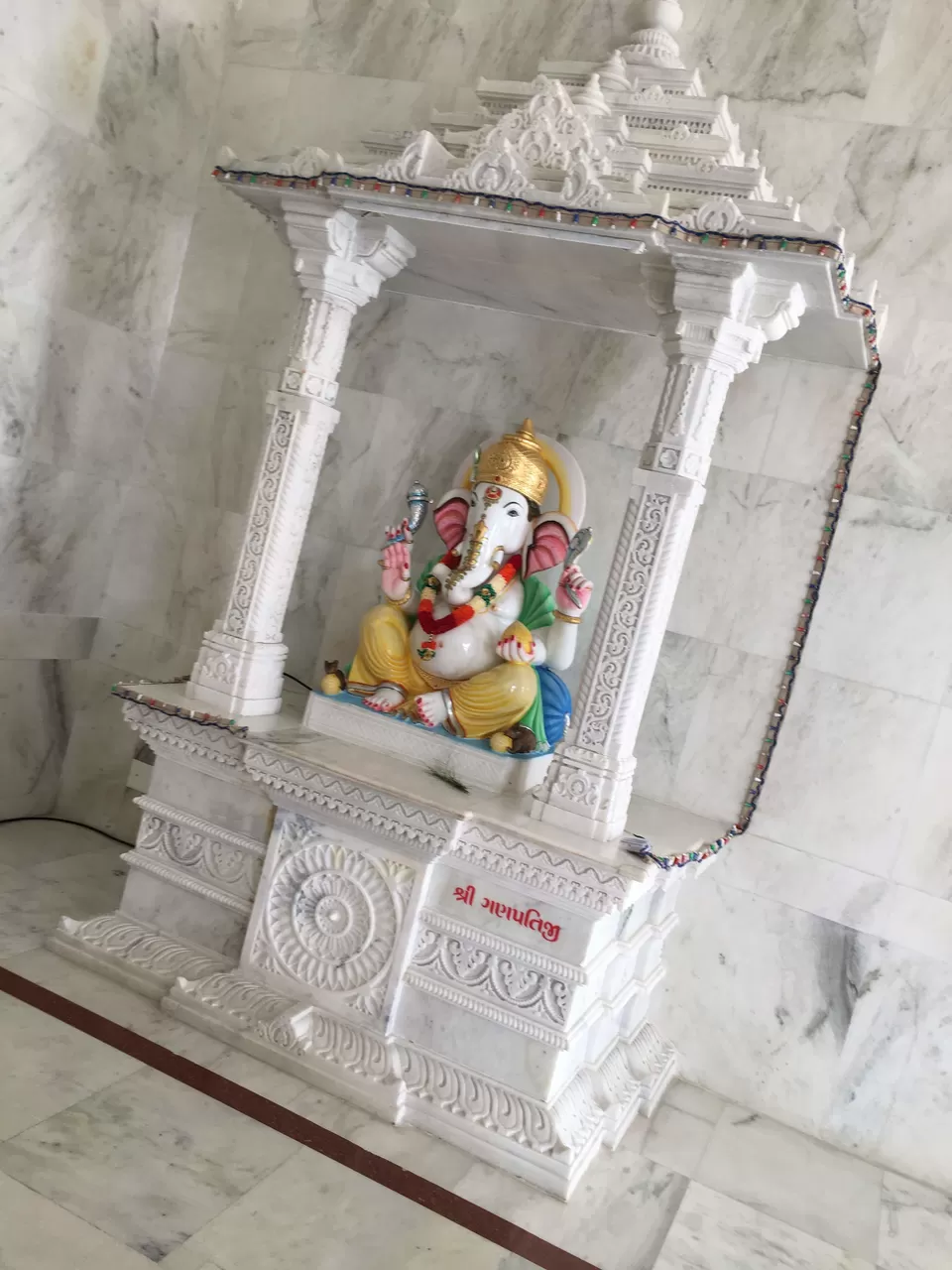 We booked an AC bus to Ahmedabad for evening 5 pm (Rs. 200). I found Vadodara Bus Station to be at top of the class in cleanliness, arrangement, and amenities. Buses were in proper bay with platform numbers displayed on screens. They even had dormitory option for taking couple of hours to couple days' rest! We reached Ahmedabad by 7 pm, and took return flight back to Bangalore to reach home post midnight.
Total cost for trip Rs. 35,000 for 2 adults and 2 children for 5 days.
Jai Shri Krishna! Har Har Mahadev!