I was planning to go my native place Moradabad from my posting place Mumbai in Nov 2020 for Diwali. We explored options to travel by train, by flight and by car too. Due to Corona Pandemic fear, train was excluded immediately and flight was also excluded because I had to travel with two children 14 yrs son and 4 yrs daughter and children do not wear masks and do not follow other safety precautions. Travel by car was the safest option but the distance from Mumbai to Moradabad was approx 1650 km. and driving alone was really not going to be easy. I wanted to do this trip as i was excited to have this long drive experience. Finally we decided to travel by my Duster car and started preparations.
I got the car serviced and replaced the tyres also as the tyres were old and needed replacement. I did a small research on the route and decided to take Mumbai- Surat- Vadodara-Godhara-Halol-Modasa-Samlaji- Udaipur-Ajmer- Jaipur-Hapur-Moradabad route via eastern peripheral expressway. We decided to night stay in Udaipur, so first day drive was 760 km. We booked Club Mahindra in Udaipur and spared an additional day at Udaipur for sightseeing. We decided to start early at 5.00 am in morning so that can reach Udaipur before night. We packed clothes, medicines, first aid kit, ready to eat food items. I loaded all luggage in car in the night and prepared a bed with mattress and pillows on backseat by filling space between front and backseat with bags.
We could manage to start at 5.40 hrs on 8th Nov 2020 from our residence in palava city Dombivli and crossed Mumbai and reached Mumbai-Ahmedabad highway in an hour. Mumbai-Ahmedabad highway is 6 lane smooth highway and one can drive easily at speed of 100 kmph. The only constraint were the trucks moving in all lanes. Highway was good but the traffic discipline was equally bad. I haven't seen such traffic indiscipline at Mumbai- pune or Mumbai-Nashik highway. I drove like a snake all the way and could manage avg speed of 70-80.
We crossed Surat turn at 1100 hrs and took first break after driving 300 kms. We had snacks and tea there and started again after 20 minutes. We reached Vadodara at 1300 hrs. From Mumbai till Vadodara slow moving trucks in all the lanes disturbed the drive and snake drive continued. From Vadodara, i took turn towards Godhara and after that got rid from trcuks and the drive became smooth. This state highway is 4 lane with divider highway and traffic was light due to which i was able to cruise at 90 kmph. We reached Godhara at 1500 hrs and took lunch at a roadside restaurant there and started again after a break of 30 minutes.
We continued without any problem and reached Udaipur at 1930 hrs. So we travelled distance of 760 km in 13 hrs. Children enjoyed their backseat bed and were sleeping most of the journey time. Club Mahindra was located before entering in City. We checked in room and ordered dinner in room. We took bath before dinner served. We all were tired badly so slept immediately after dinner.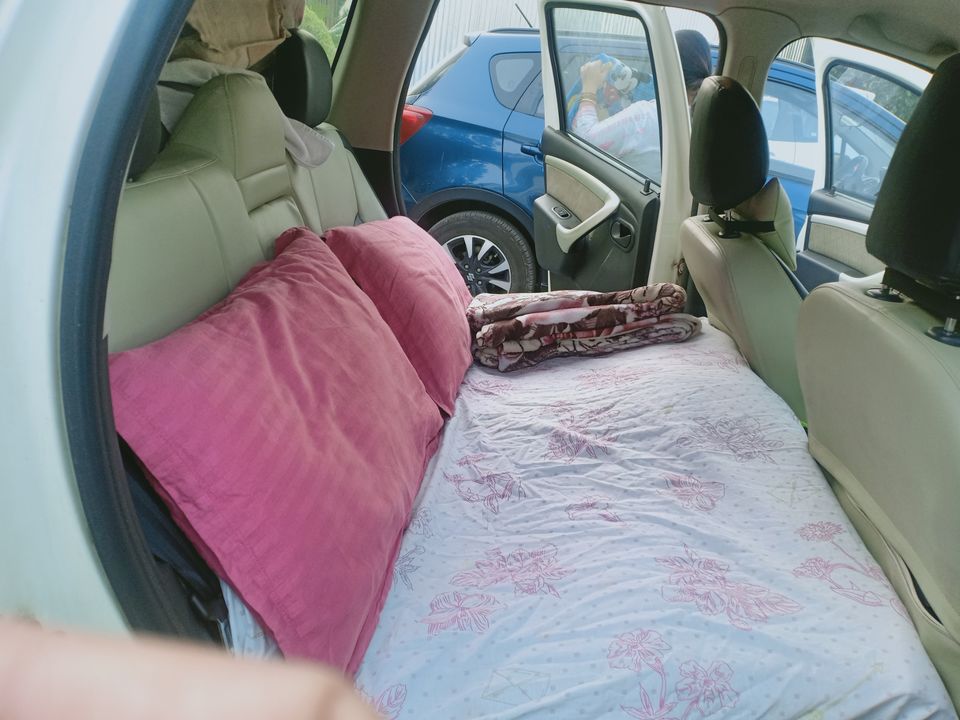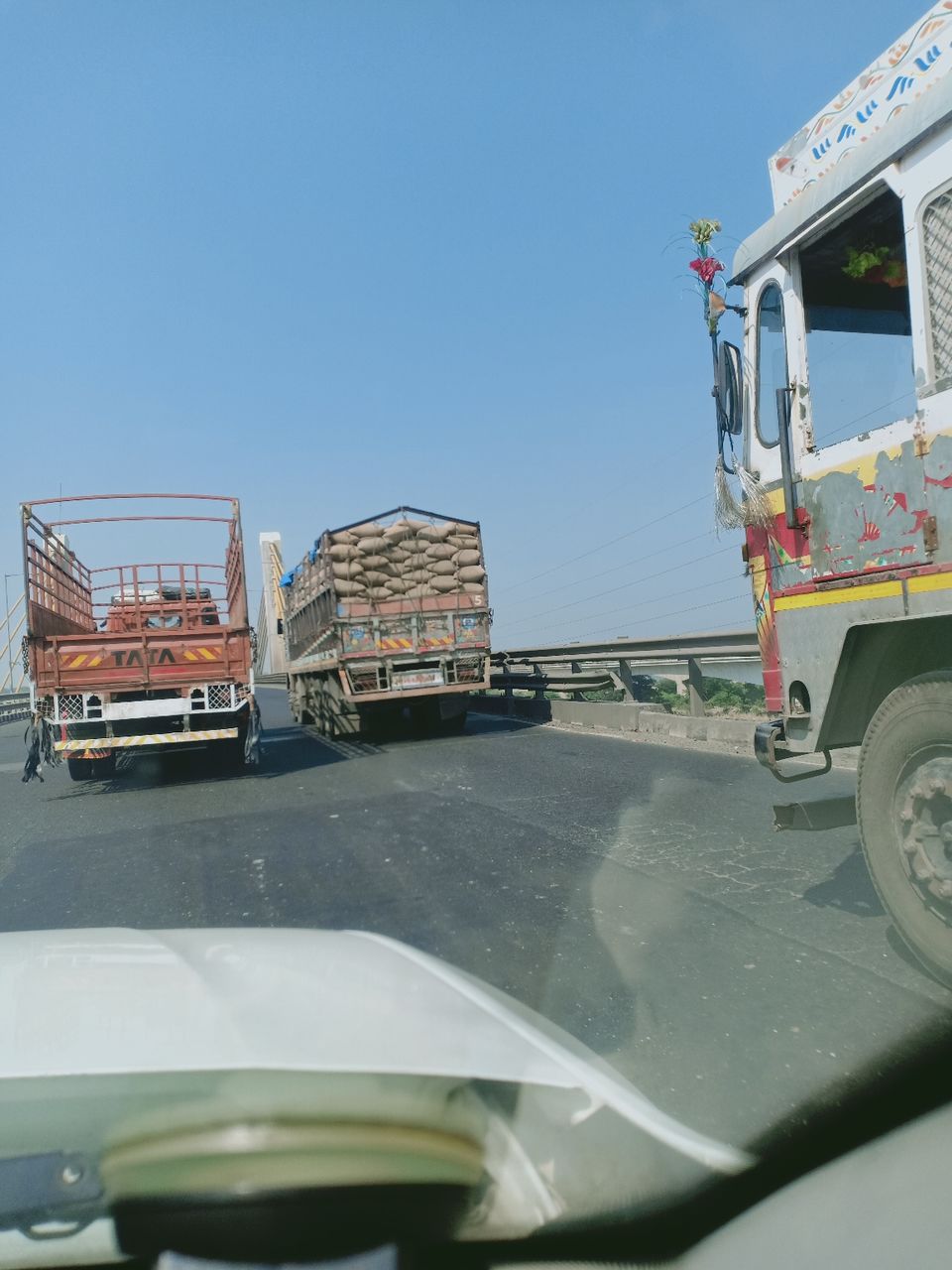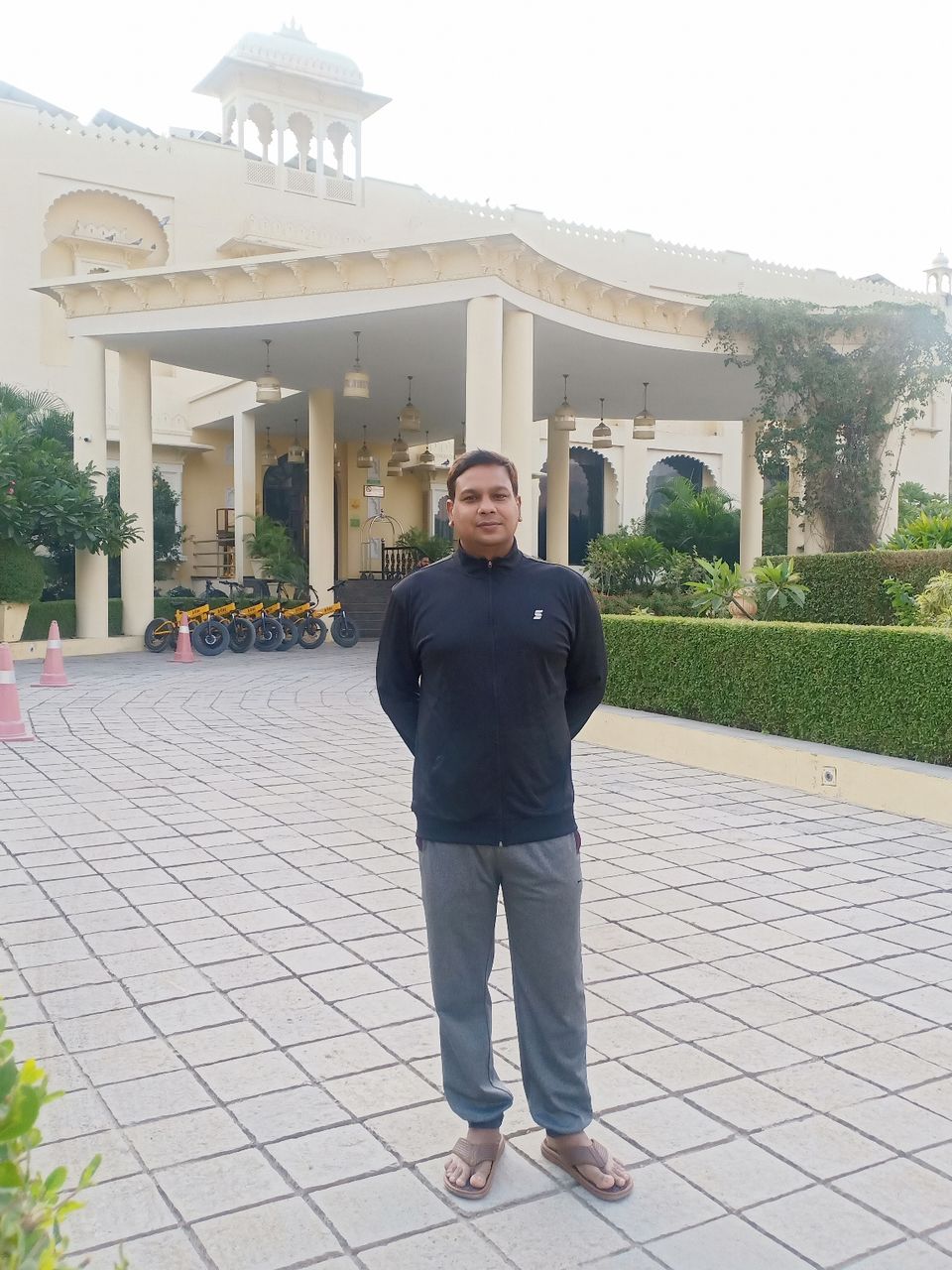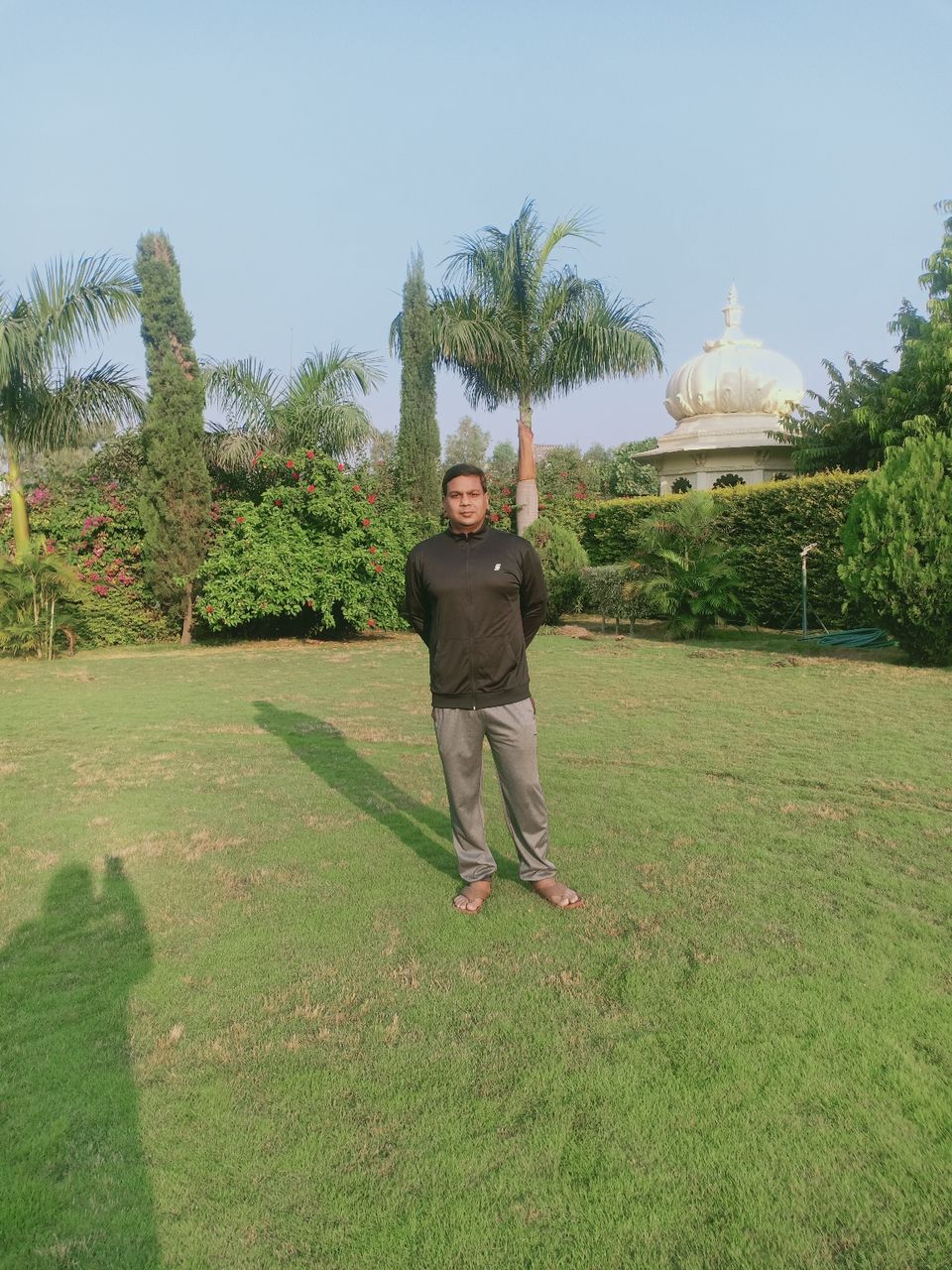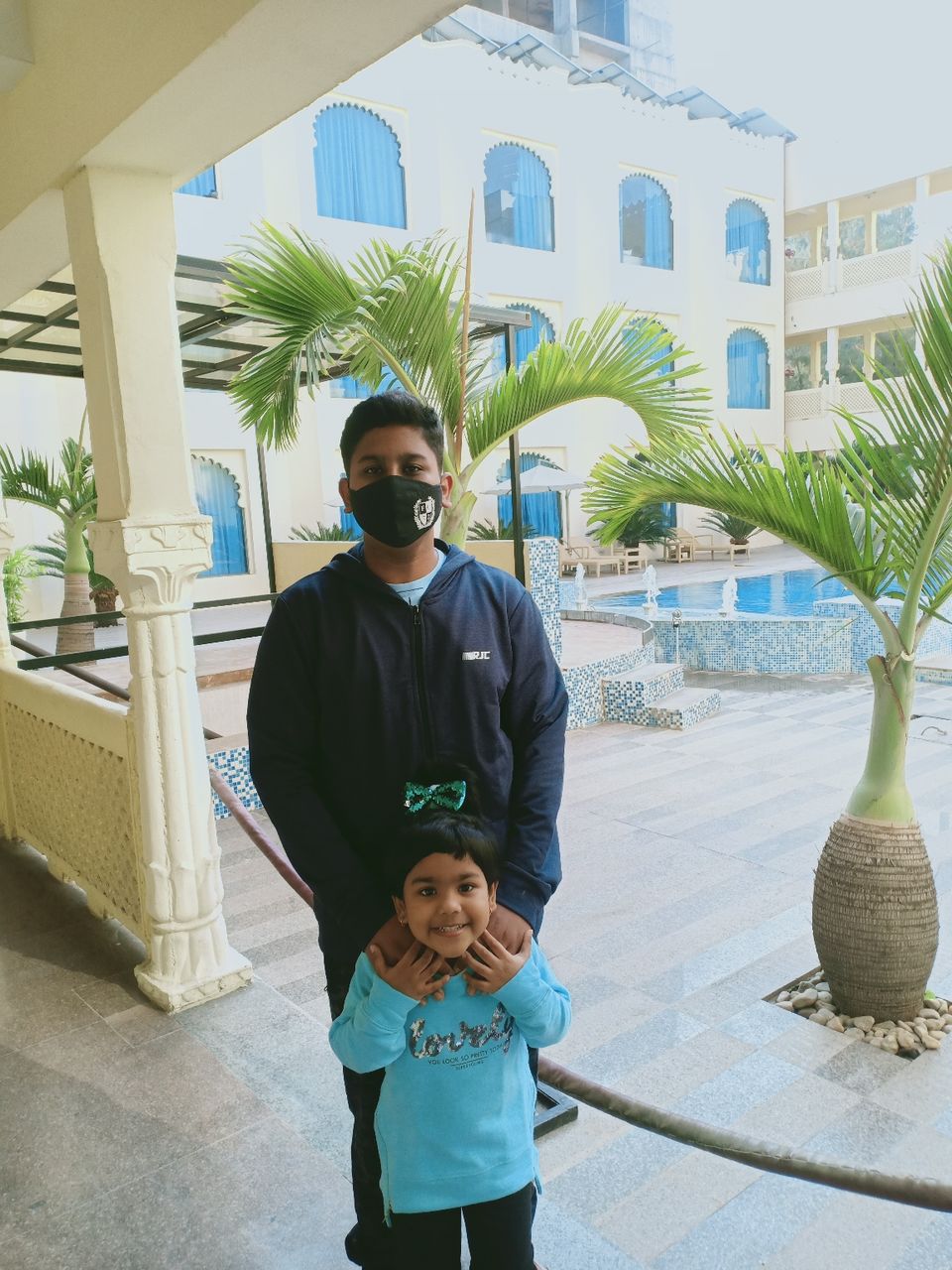 Next day we scheduled a short visit of Udaipur city so that we shouldn't be tired for next day journey as the next day journey from Udaipur to Moradabad was 880 kms. We visited local market, lake picchola and city palace. City palace was the beautiful palace and too big , it took almost two hours to visit city palace. Thanks to the guide we hired, other wise we would have lost within palace. Guide charged Rs. 300 and it was worth spending. From city palace, view of whole Udaipur city was awesome.
We returned to resort at 1600 hrs , visited within resort and took rest.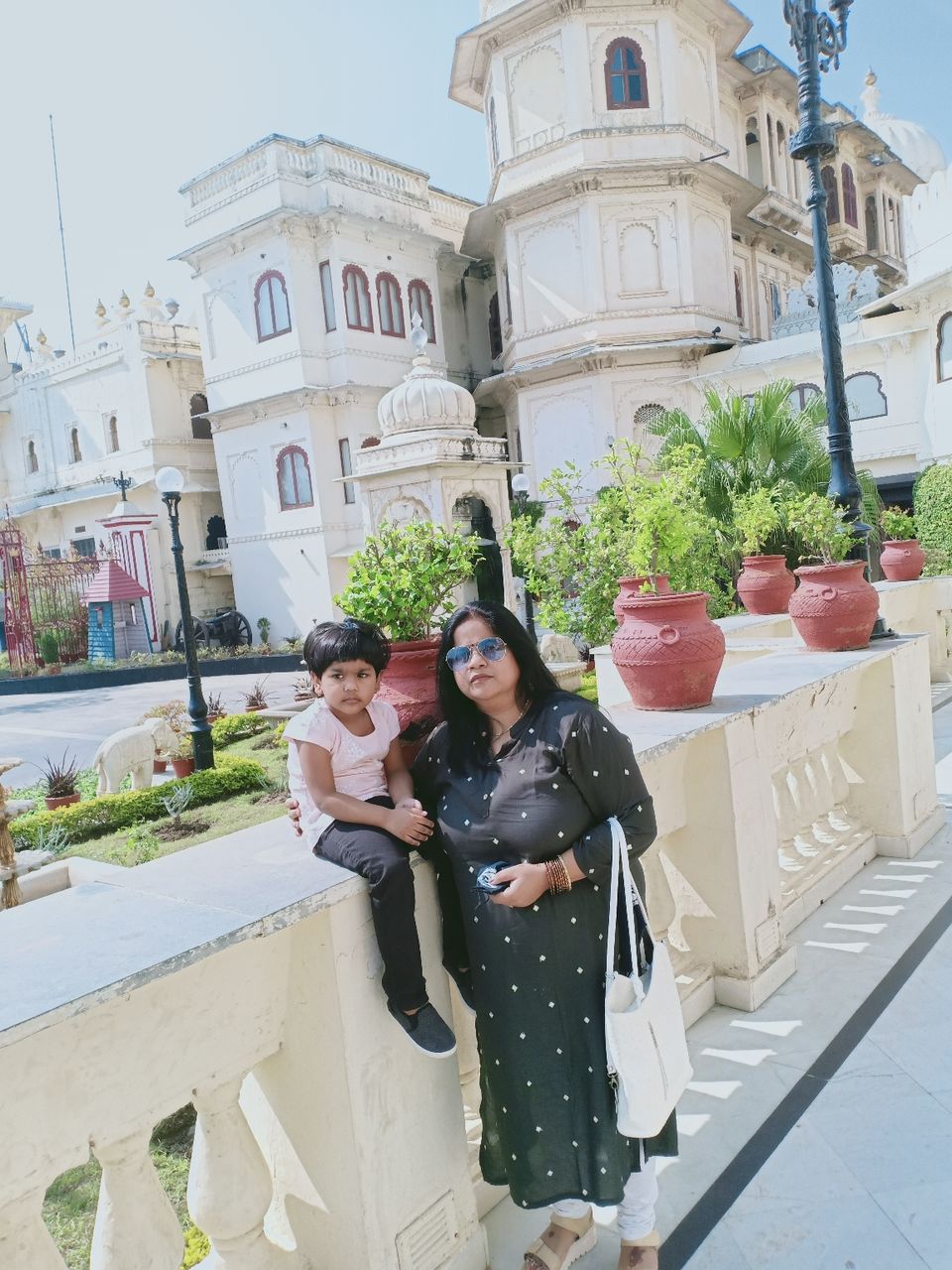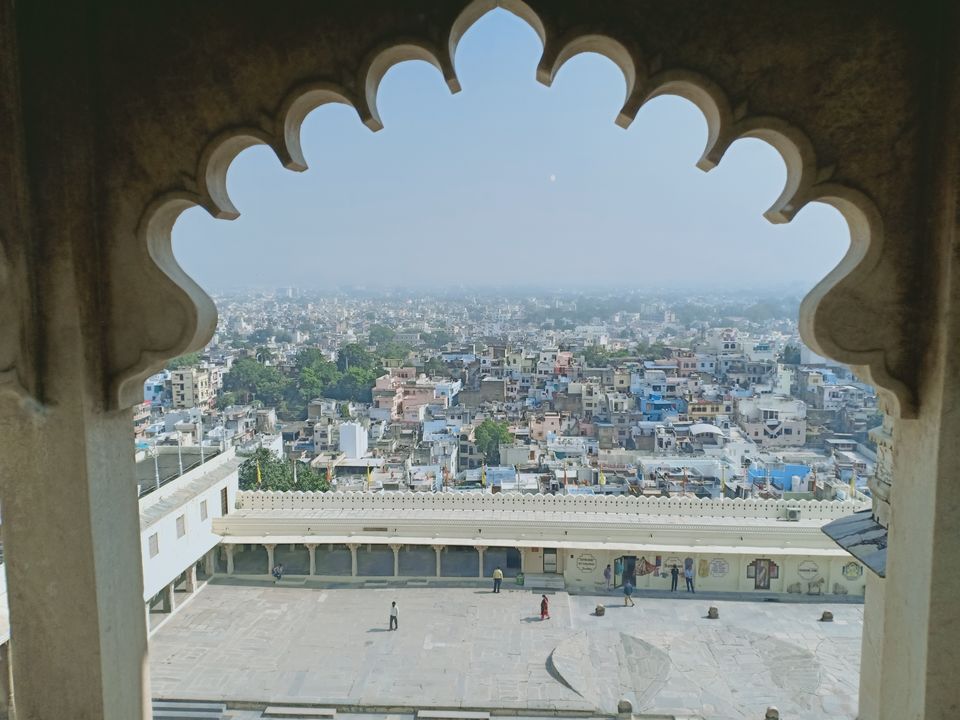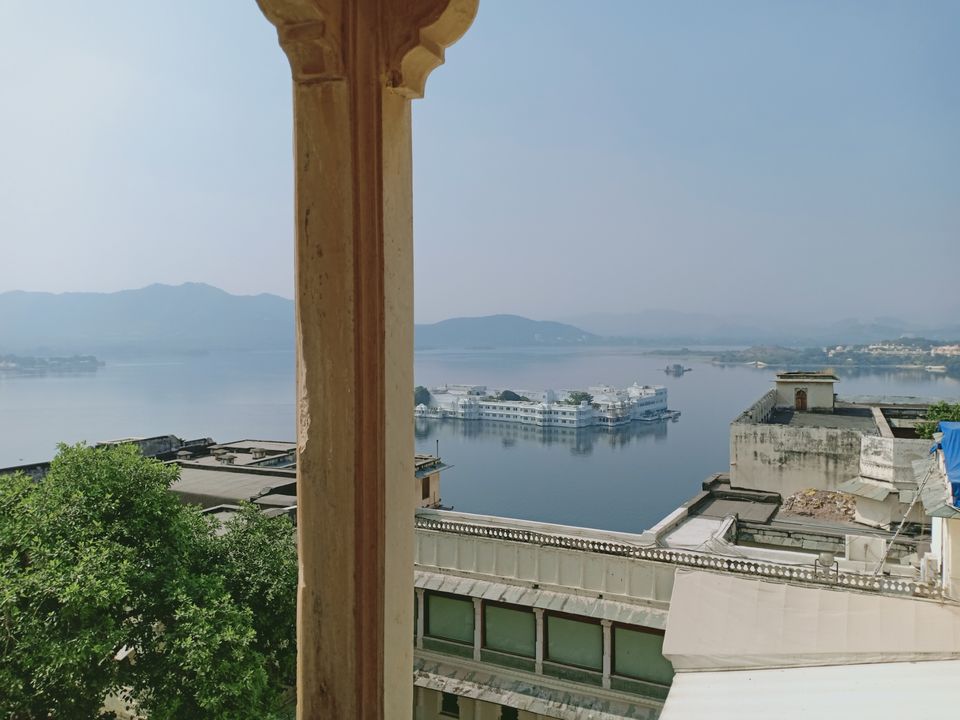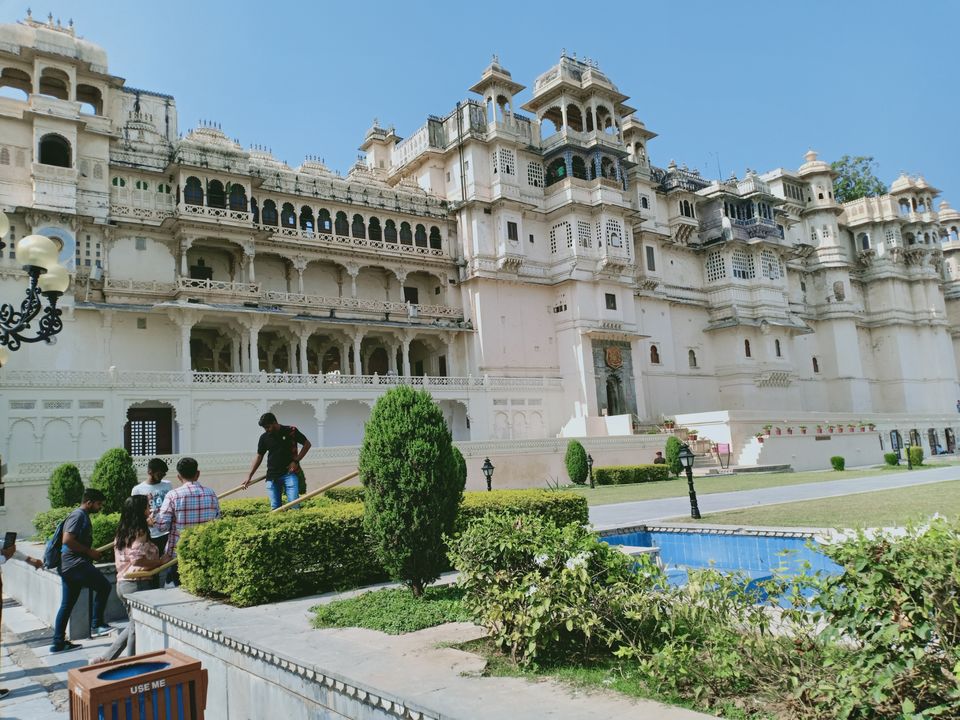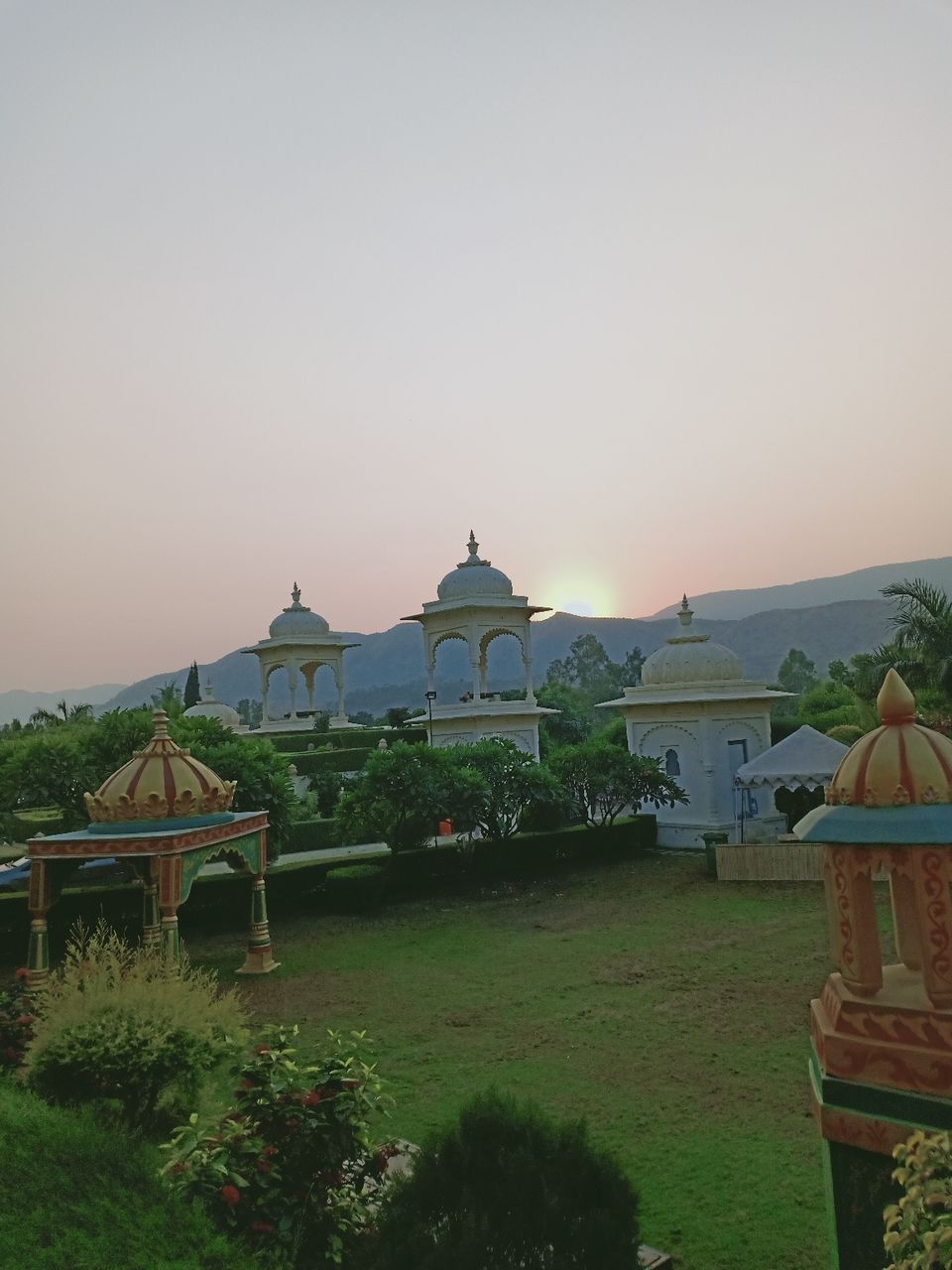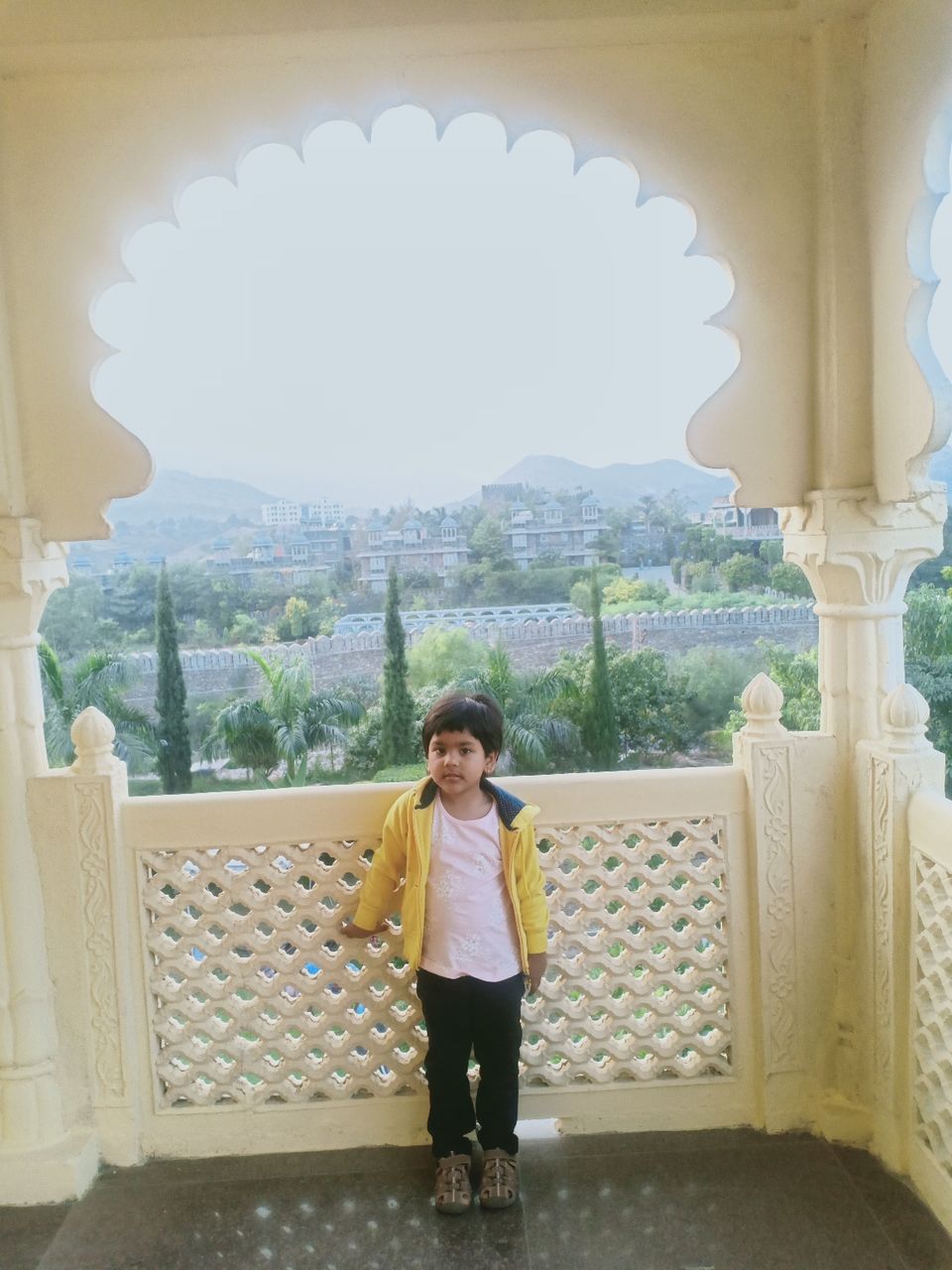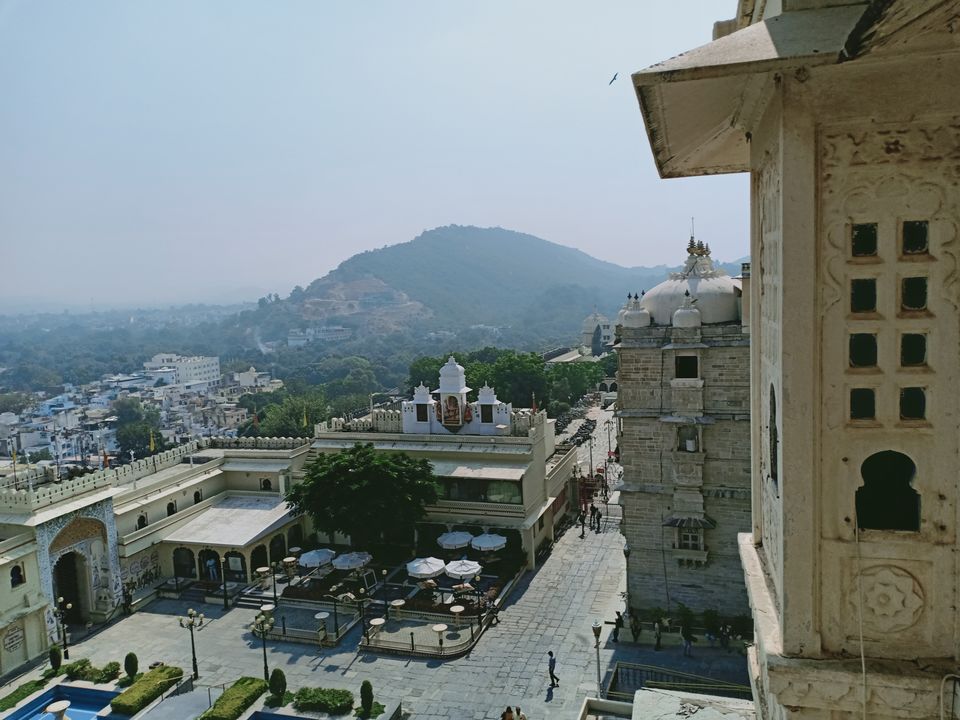 Next day on 10th Nov 2020, we started at 0520 hrs in morning and cruised towards Ajmer and jaipur. We took breakfast near Ajmer and reached crossed jaipur at 1400 hrs. We had lunch after crossing Jaipur and continued. I want to mention that highway from Udaipur to jaipur is good all the way except a patch of 100 km which is single and without divider. It starts after 100 km from Udaipur towards Jaipur. I observed that this patch is difficult to drive in night.
I wanted to avoid entering Gurgaon and Delhi. Eastern peripheral expressway is the newly constructed expressway around delhi to decongest delhi traffic. I already taken an idea about that. I took the expressway near Dharuhera before Gurgaon. The entry point was very confusing. There was no proper sign boards and directives and the road joining the expressway was in very bad condition. I entered expressway and exited near Dasna on NH 24 ( Delhi- Lucknow highway) byepassing Gurgaon, delhi and Ghaziabad. It was approx. 150 km from Dharuhera to Dasna, but completed in 2 hours. Speed cap was 120 there and you can check speed of your vehicle on this expressway. We reached Dasna at 1800 hrs and now the Moradabad was just 120 km away. I continued driving cautiously as there were bikes, bullock carts, sugarcane loaded tractor trolleys on the highway all the way. Finally i reached Moradabad at 2030 and journey of approx. 1650 km ended comfortably without any problem.
We enjoyed Diwali at home visited relatives and started return journey on 19th Nov 2020. We started early from Moradabad at 0400 hrs. Reason behind starting early to cross the single road patch of 100 km between jaipur and Udaipur before dark. We reached Udaipur will within time at 1900 hrs and this time we didn't have the spare day. We checked in hotel Blu feather resort at sukher road and slept after dinner. Next day on 20th Nov 2020, we started at 0600 hrs from Udaipur and reached at our residence in palave city, Dombivli at 2100 hrs. It took little longer as we entered in mumbai at 1900 hrs which was the peak traffic time and we had to face traffic of Thane ghodbunder road, Mumbra and shilphata kalyan road.