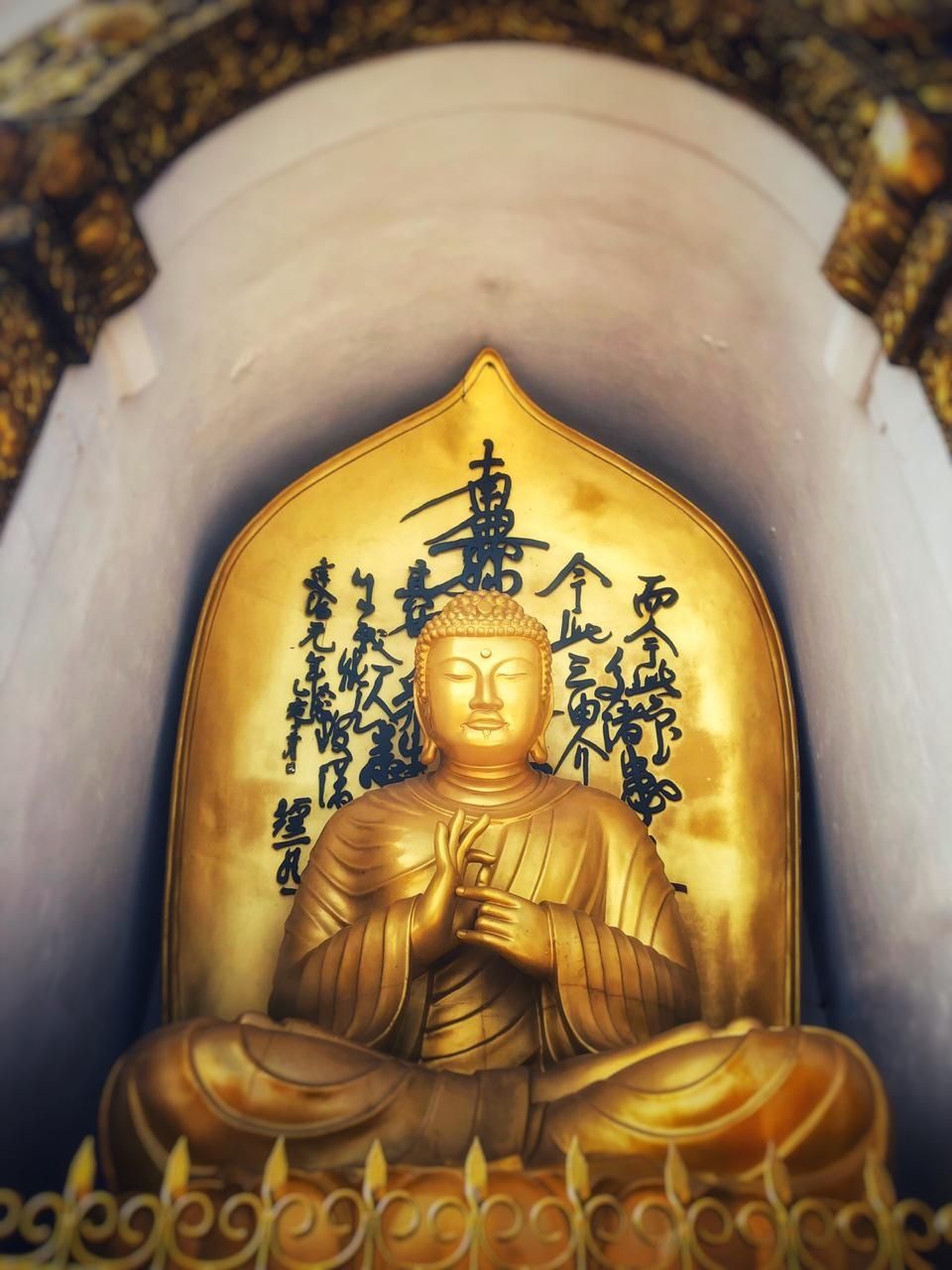 Mumbai, the city of dreamers and their dreams. People say that " city gives you the strength to fulfill your dreams" . It is indeed, as it gave wings to one of my dream of exploring Mumbai to Nepal route on Motorbike.
For Readers :
Those who want, but still confused that whether they should do the road trip or not, this article is for you. Guys believe me it's a complete different experience. Trip details may seams as lengthy but its worth for all the "ROADIES" out there.
So let me take you to this adventurous and just Bang on ride......
It took me around two months to perfectly plan the trip route and 8 days to complete it.
Before starting the trip, Everyone was asking how will you gonna do this solo trip on bike, I said "guys take a chill pill!!! .... Itna tension toh mujhe nahi hai jitna tum sabko hai... Hahahaha!!!!!.... wait n watch you will get your answers after 8 days".
Mumbai - Nepal complete Trip Route :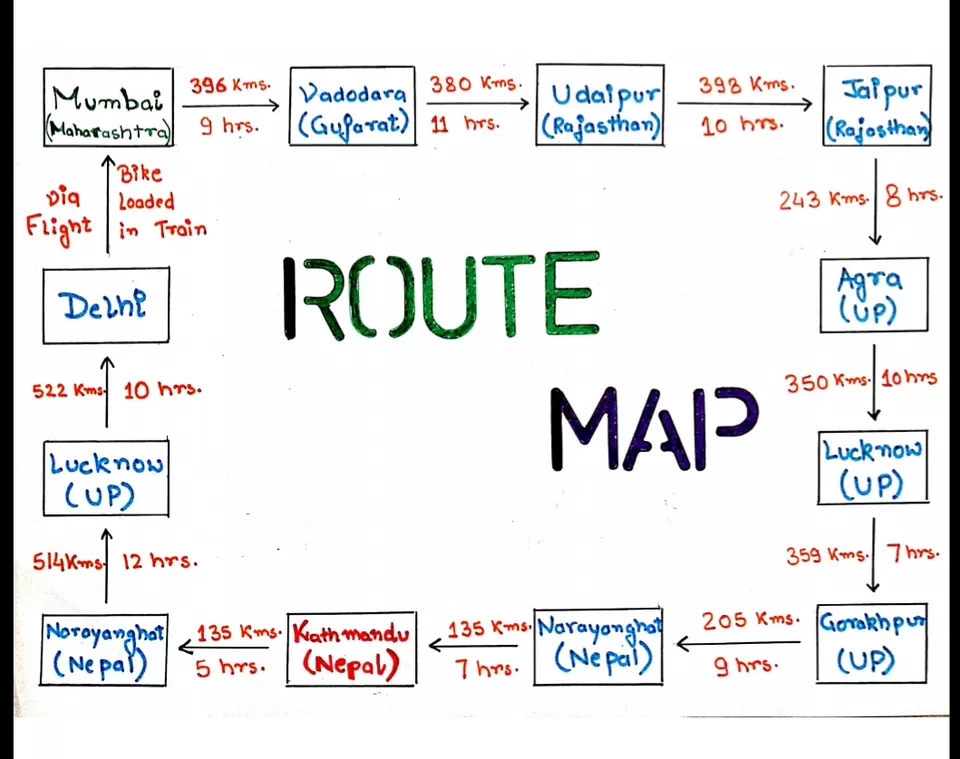 On the starting day, i woke up in the morning with full energy to bang the roads but due to few circumstances started late in the evening from my friend's office(Harshil Shah).
Route Description :
- 1st Milestone : Mumbai - Vadodara
- Route : Mumbai - Vasai - Vapi - Surat -Vadodara
- Road : NH48
Upto Maharashtra border highway is good but the moment you enter Gujarat it's flawless . Perfect to open up your mean machine.
During the ride stopped at some restaurants and coffee shops to relax. You will find many food outlets to feed your "Kumbhkaran".
>Famous eateries in route : Mcd, subway, Costa coffee, etc. and many more Gujarati, Marathi, and North Indian restaurants as well.
- Started from Mumbai @07:00pm, Day 1
- Reached at Vadodara @04:00am, Day 2
- Stayed @Friend's flat(Manmohan kumar aman)..... Thanks buddy!!!
- Total time : 9 hours
- Total kms. : 396 kms
- Road Condition : Great
Reached late to my friend's home and when I told him(Manmohan) about the trip. He was like "Bhai Pagla gaya hai kya tu"..... I said "Nahi yaar ab Jaake toh hosh me aaya hu"... Hahahaha!!!!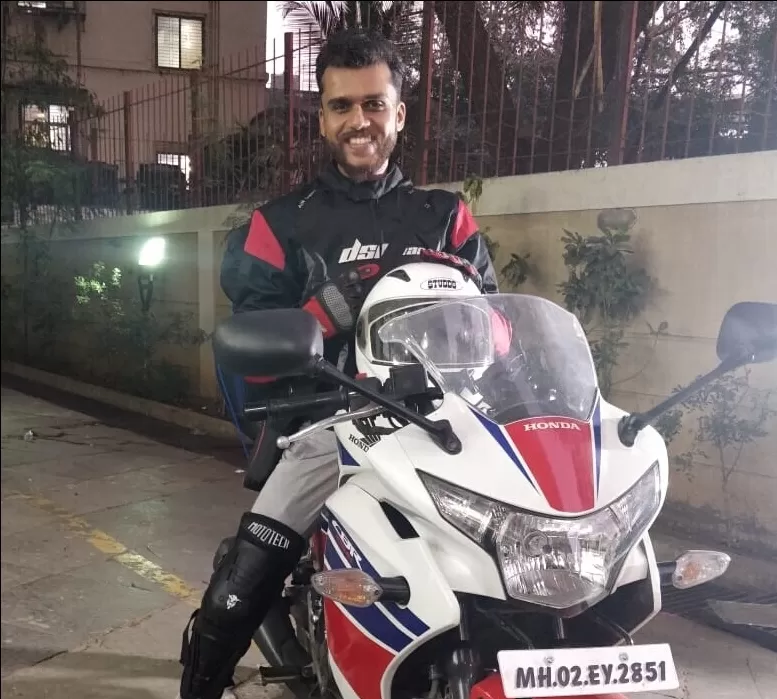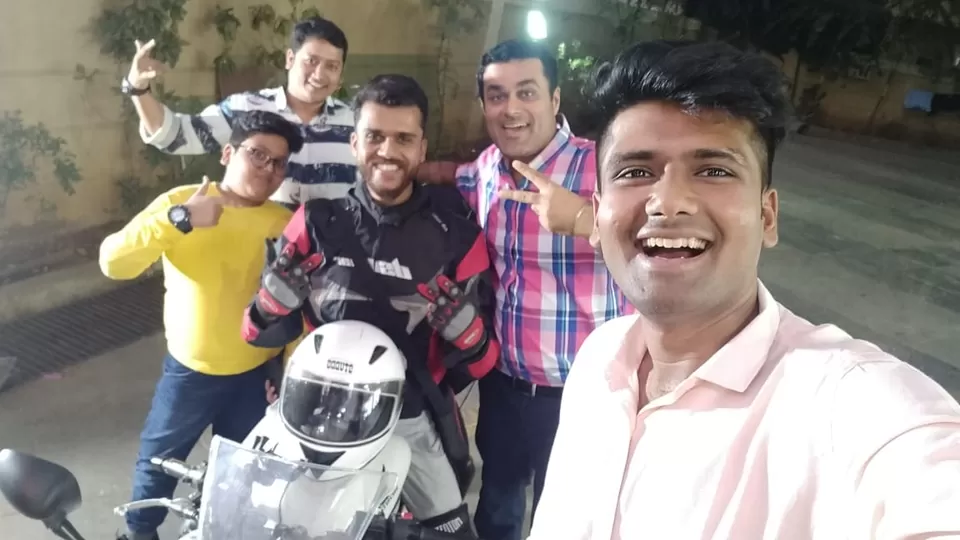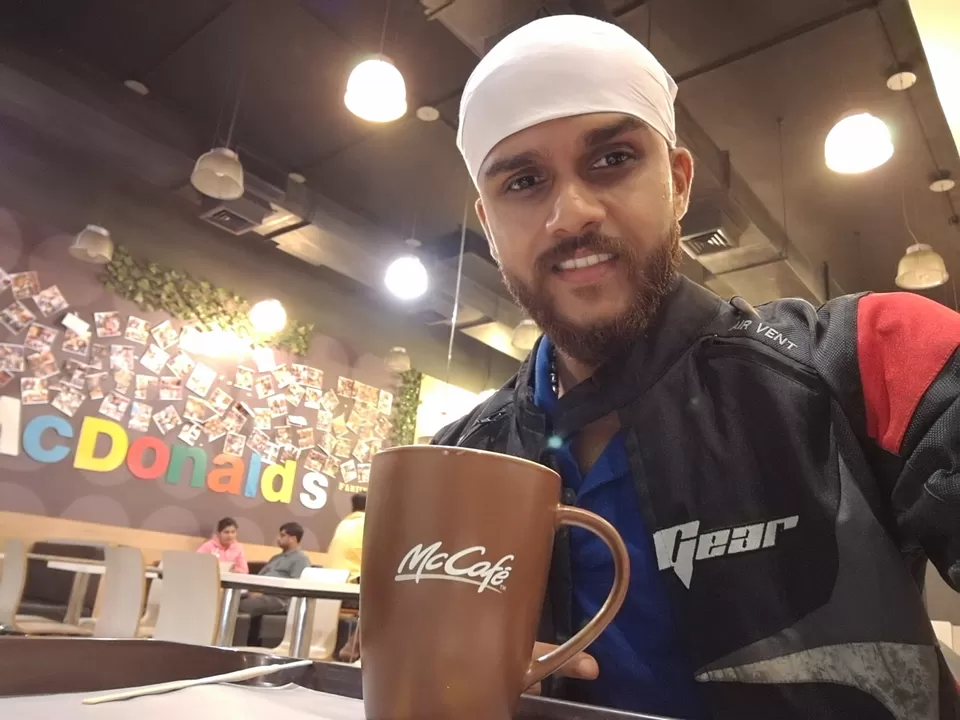 VADODARA : Cultural Capital of Gujarat
- Famous Gujarati thali : Sasumaa, Alkapuri
After 8 hours of great sleep, it was time to hit the next destination "Udaipur".
>Route Description :
- 2nd Milestone : Vadodara - Udaipur
- Route : Vadodara - Ahemdabad(outer) - Udaipur
- Highway : Vadodara to Ahmedabad - NH64 ; Ahmedabad to Udaipur - NH 48
Took the route from Vadodara to udaipur through Ahmedabad, you can take the route from Godhra as well. From Vadodara to Ahmedabad its NH64(for all vehicles) and NE1(For Four wheelers only). You will find many eateries between Vadodara to Ahmedabad but make sure to carry sufficient food for Ahmedabad - Udaipur route because after Ahmedabad you will not find a proper place to have lunch/dinner.
After crossing Ahmedabad outer, it was completely dark on the roads, no street lights at all and not even a sign board. Guys, Imagine the situation....... "like its completely dark, there is a curvy road which is surrounded by small mountains and you are the only one who is driving in the dark night ". A witch on the center of road might have made it a complete horror movie... Hahahaha!!!.
Whole highway (NH48) upto udaipur was under construction except few sections. This two lane curvy highway, tested my riding skills as well as my patience too. Thanks to Google Baba for helping me all this way. Guys, make sure to drive through this route in day time only.
- Started from vadodara @03:00pm, Day 2
- Reached Udaipur @02:00am, Day 3
- Total time : approx. 11 hours
- Total kms. : 380 kms
- Route Condition : Vadodara to Ahmedabad - Awesome(Faadu) , Ahmedabad to Udaipur - Bad(Bakwaas)
Directly went to Hotel @udaipur, thanked god for helping all this way and then slept after having a thrilling ride.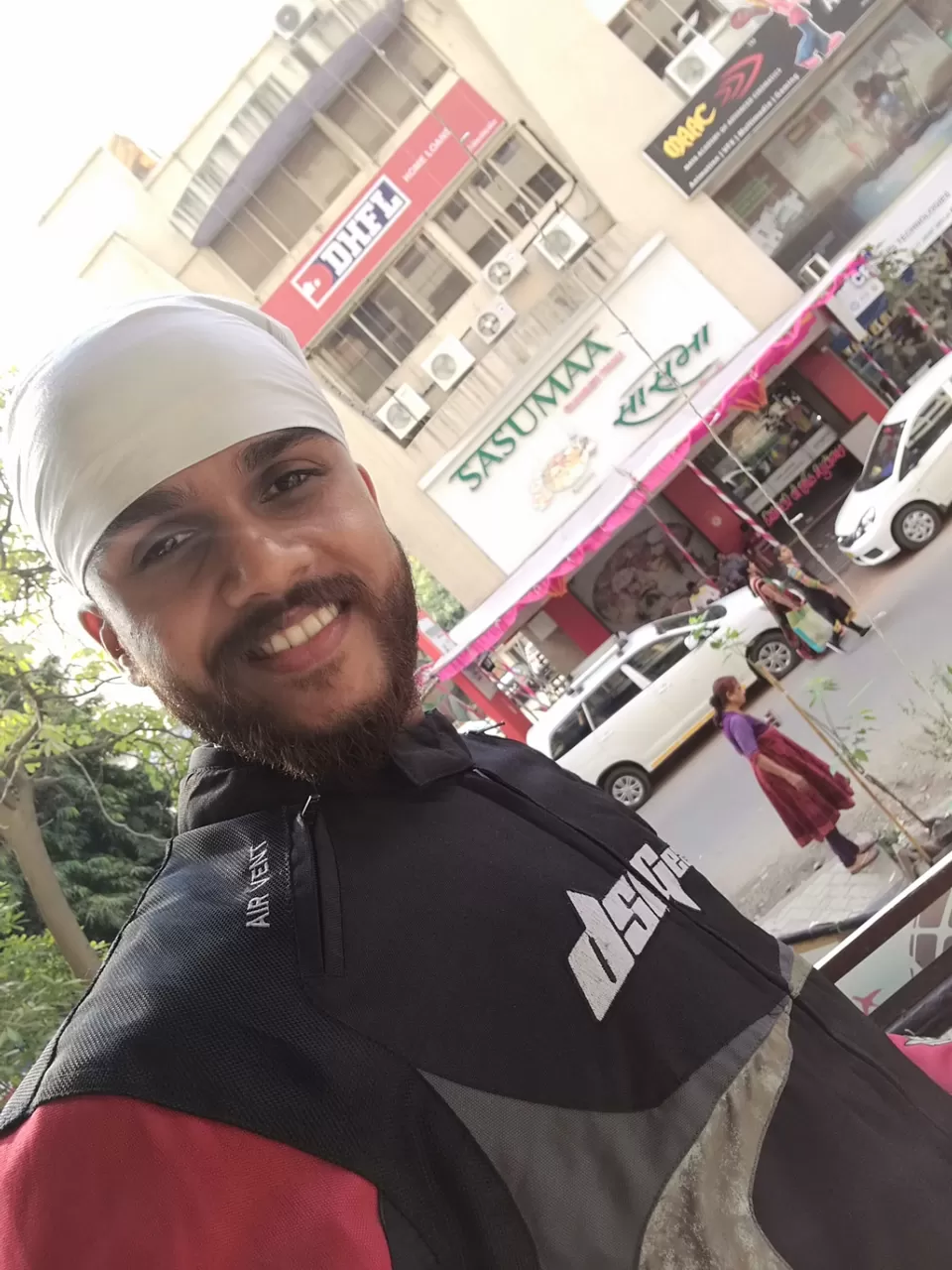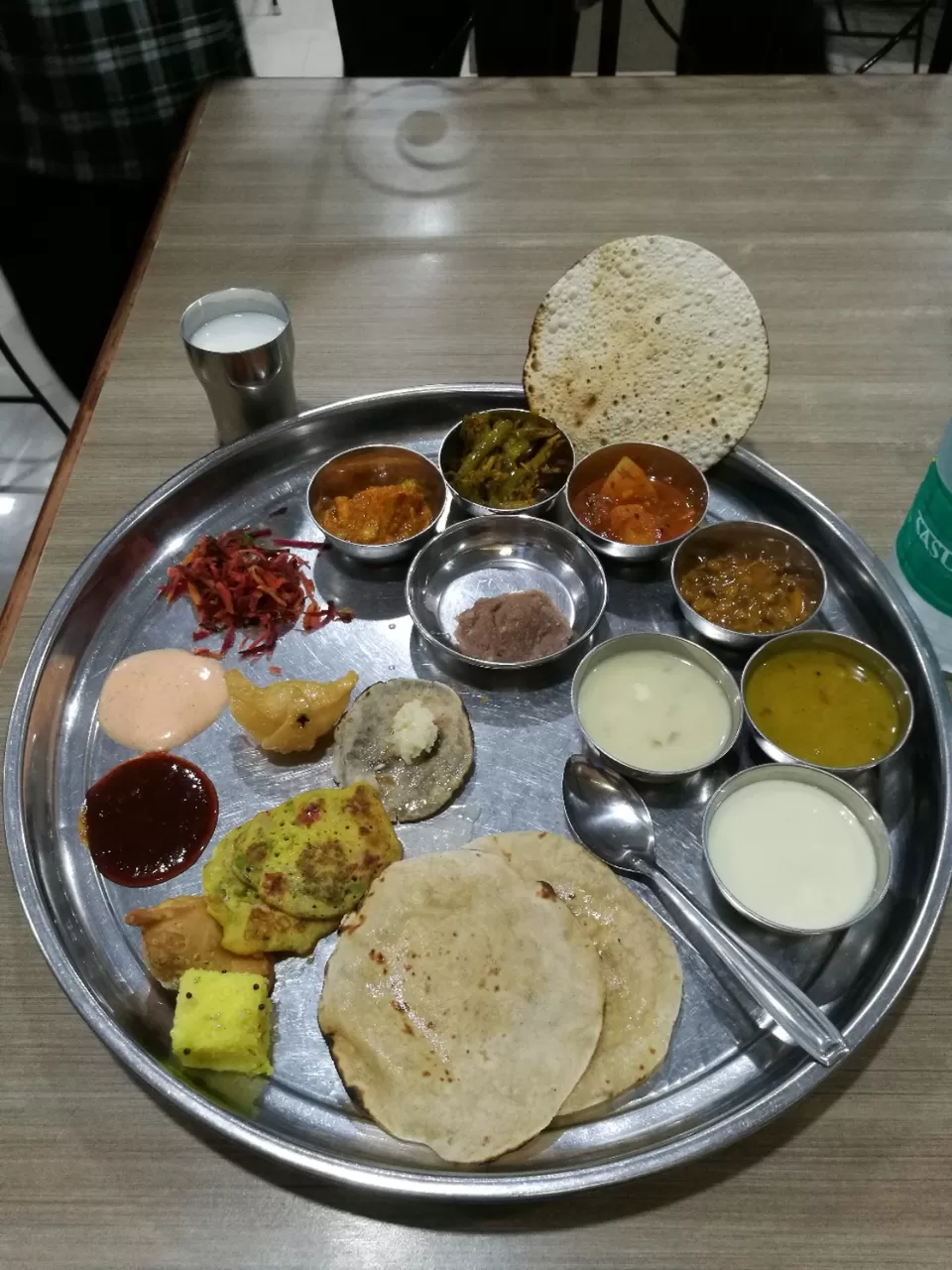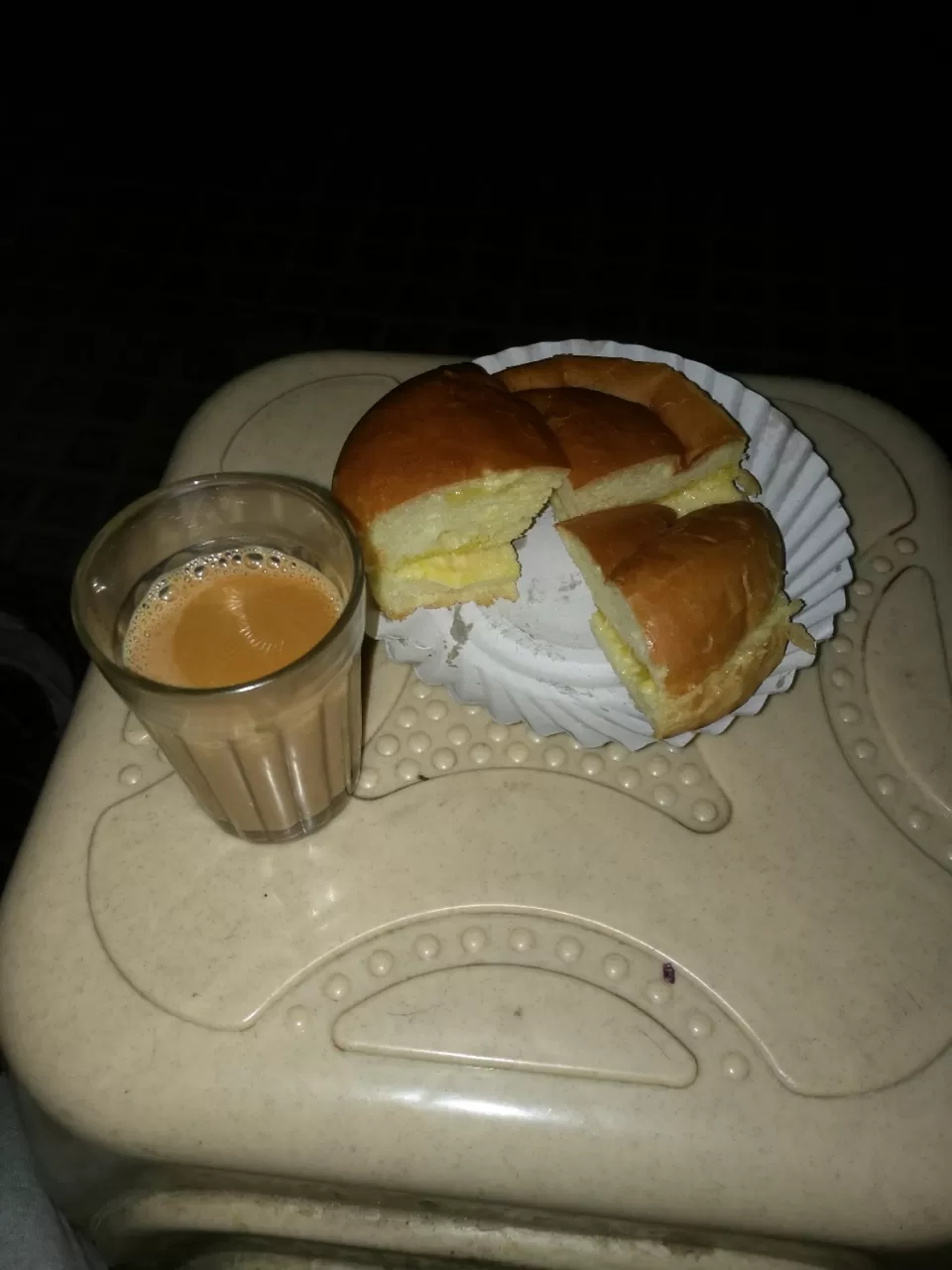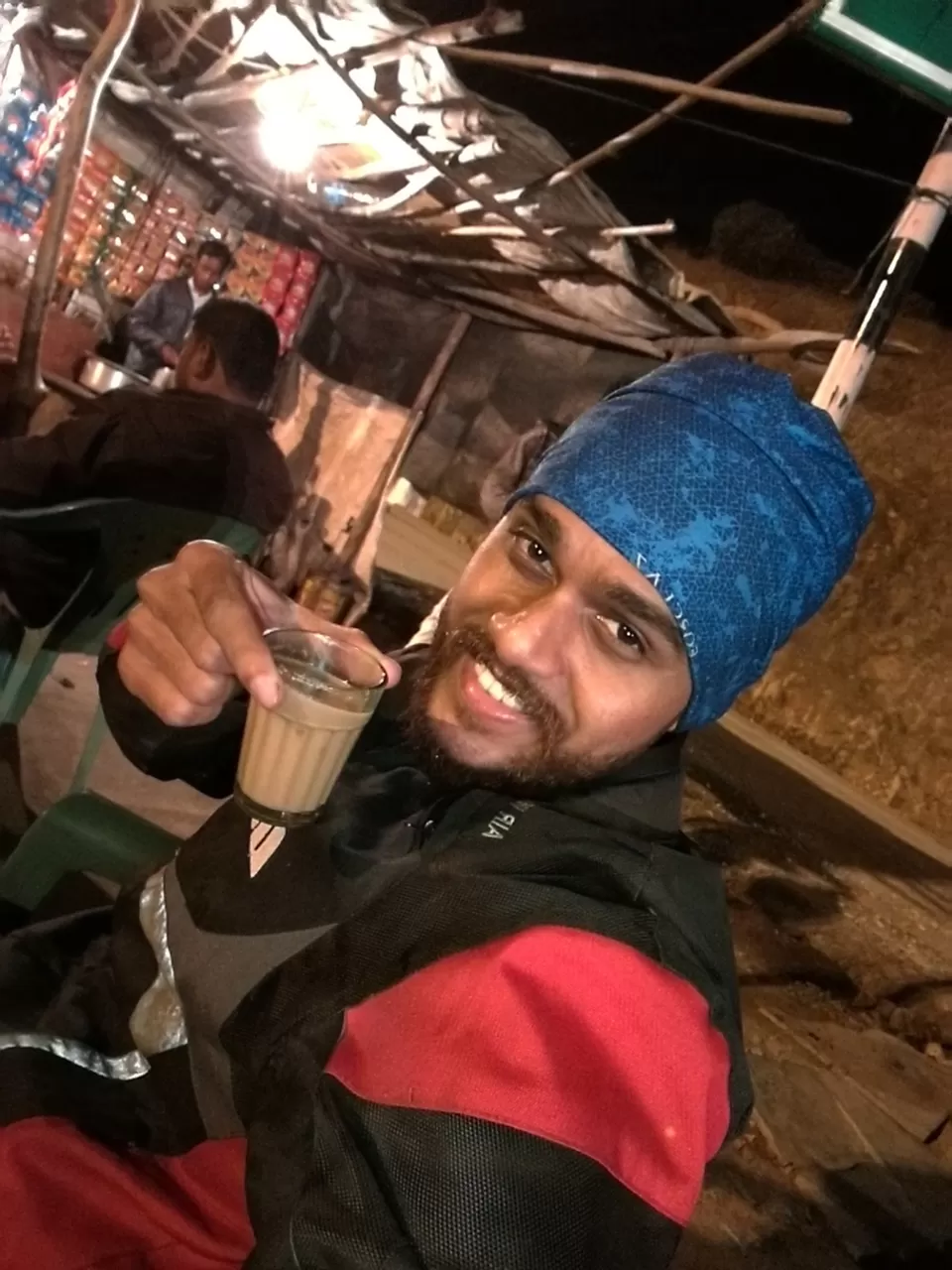 > Udaipur : The City of Lakes.
> Famous Place : City palace, Pichola lake and Fateh sagar lake.
Morning 09:00am.....It was time to add next chapter in my Trip " JAIPUR".
> Route Description :
- 3rd Milestone : Udaipur - Jaipur
- Route : Udaipur - beawar - Ajmer - Jaipur
After you start from udaipur, upto 100kms you will find nice and wide roads, but after that it's more or less same like Ahmedabad - Udaipur route. There is a shortage of good restaurants and Dhaba in the route, you will not even find a proper place to relax.
After driving 80 kms, stopped at one of the small Dhaba for tea(Even a homemade tea can't beat kullhad Chai... tasty!! ) and then started again at 05:45pm for Beawar. It was still 194kms left to cover, sun was setting down and time was running fast. I thought it will take another 8 hours to reach Jaipur.
The next stretch of 50kms upto Beawar tested my patience, and then a surprise came to my route, it was jodhpur-Jaipur highway and Ajmer - Jaipur expressway.
It felt like our(Me and My bike :D) patience has paid off. It was time to have some thrill, so I hit the top gear and started wrooming like wind.
Within 3 hours, touched Jaipur and stopped directly at famous eatry shop "SANTOSH BHOJNALAYA" for "Dal, Baati & Churma". Few years back my ex-girlfriend suggested me for this famous rajasthani dish and now its done.
- Started from Udaipur @12:30pm, Day 3
- Reached at Jaipur @10:30pm, Day 3
- Total time : approx. 10 hours
- Total kms. : 398 kms
- Road Condition : Udaipur to beawar : Nice ;
Beawar to Jaipur : Great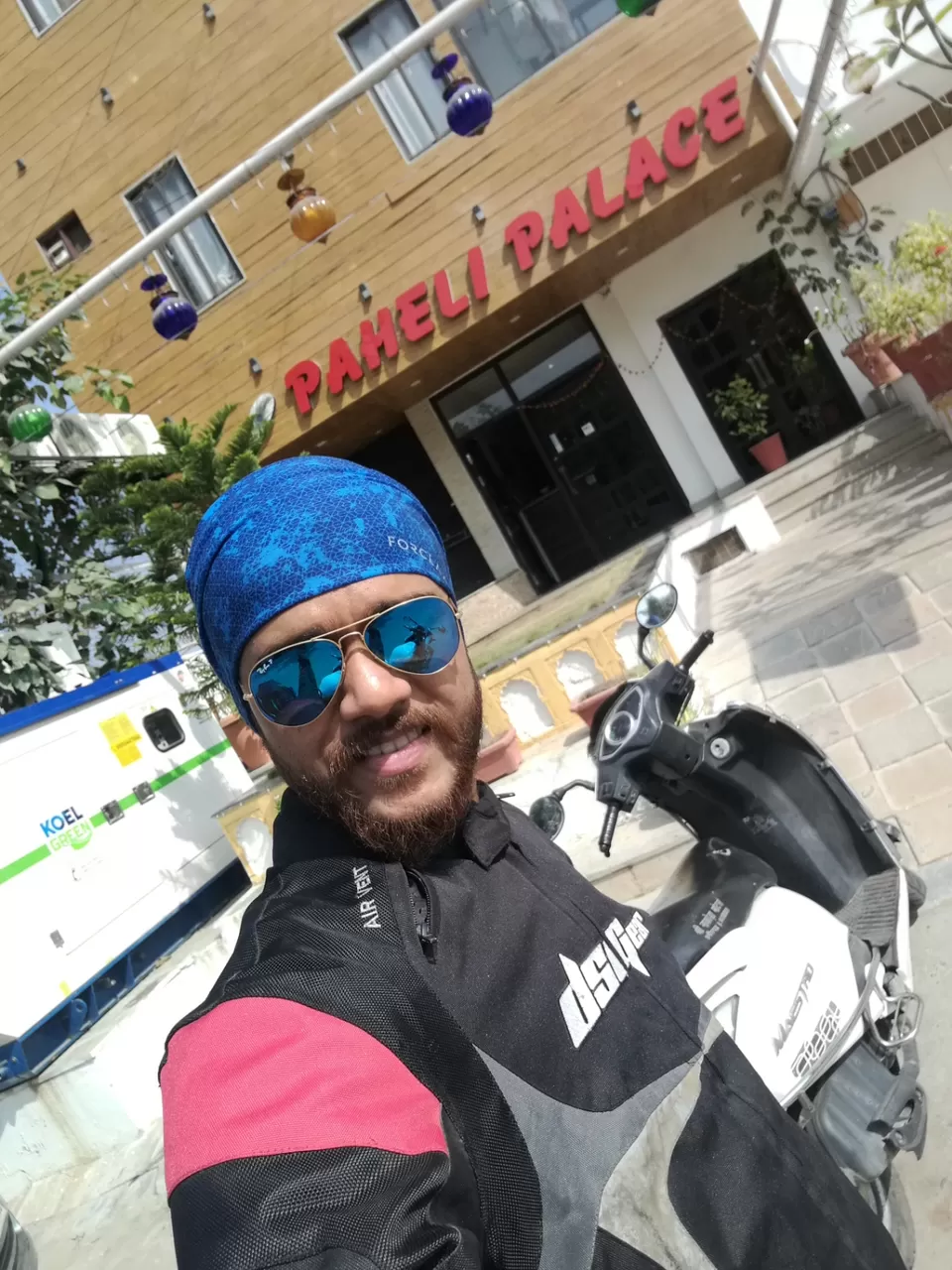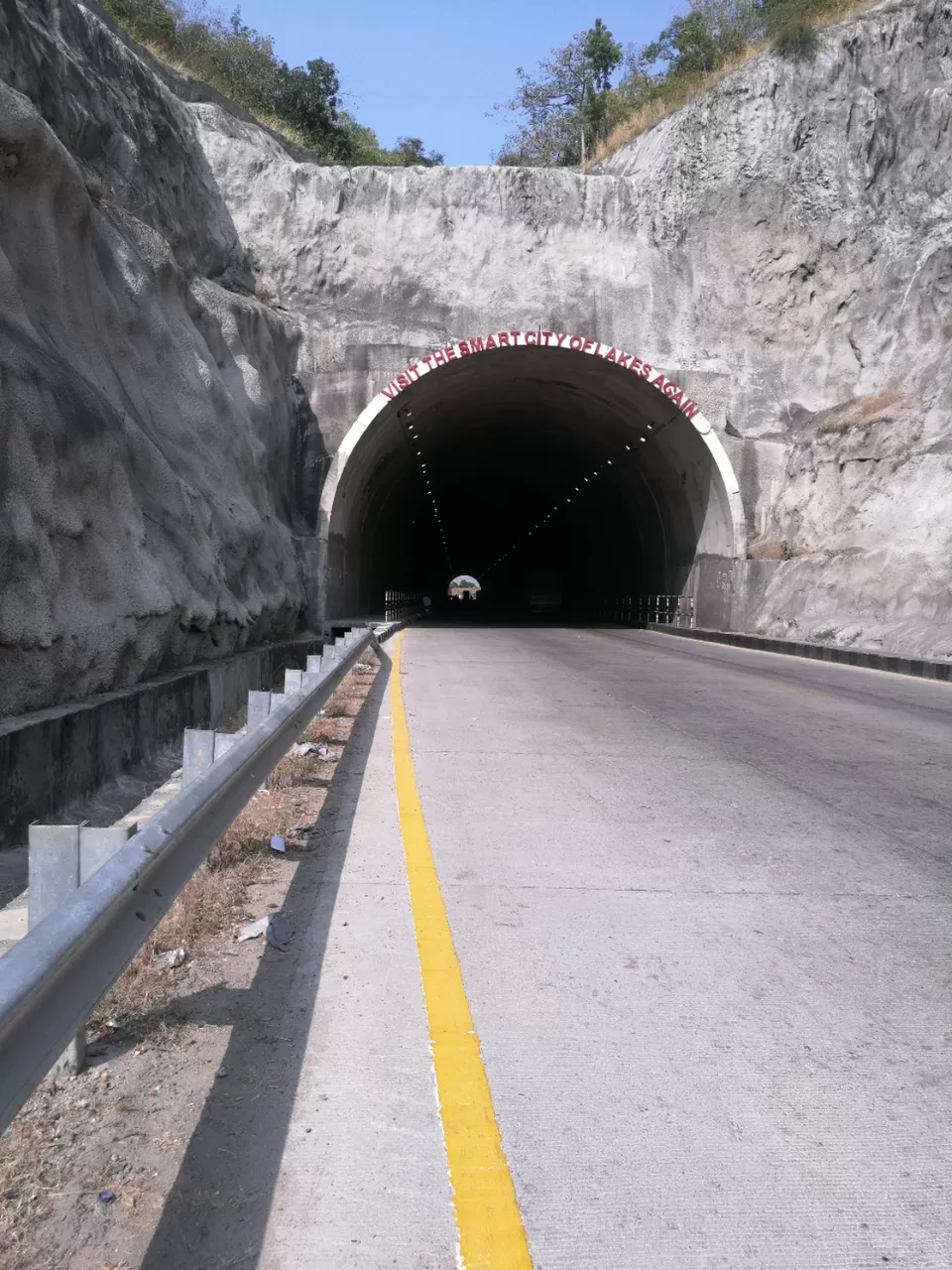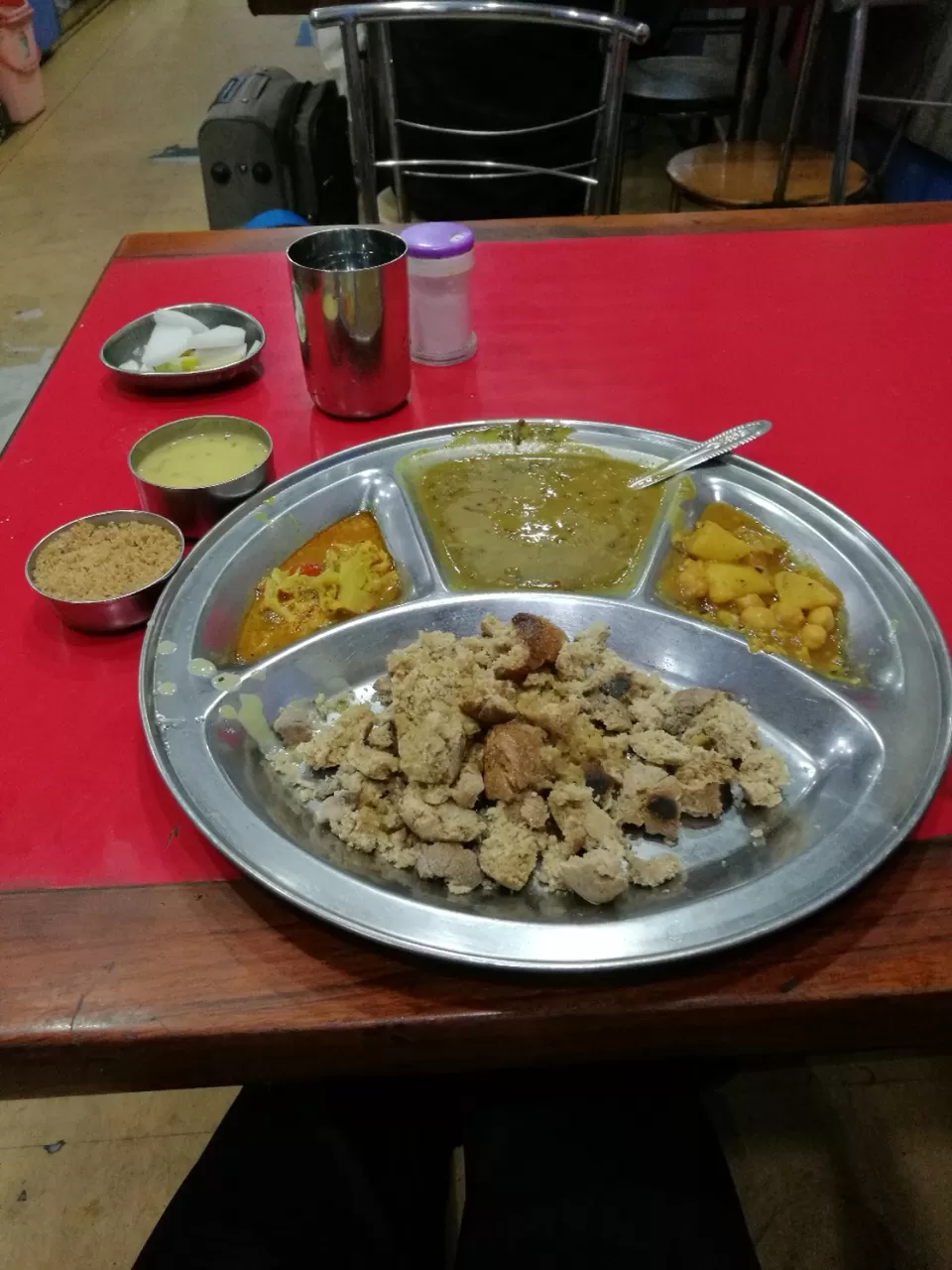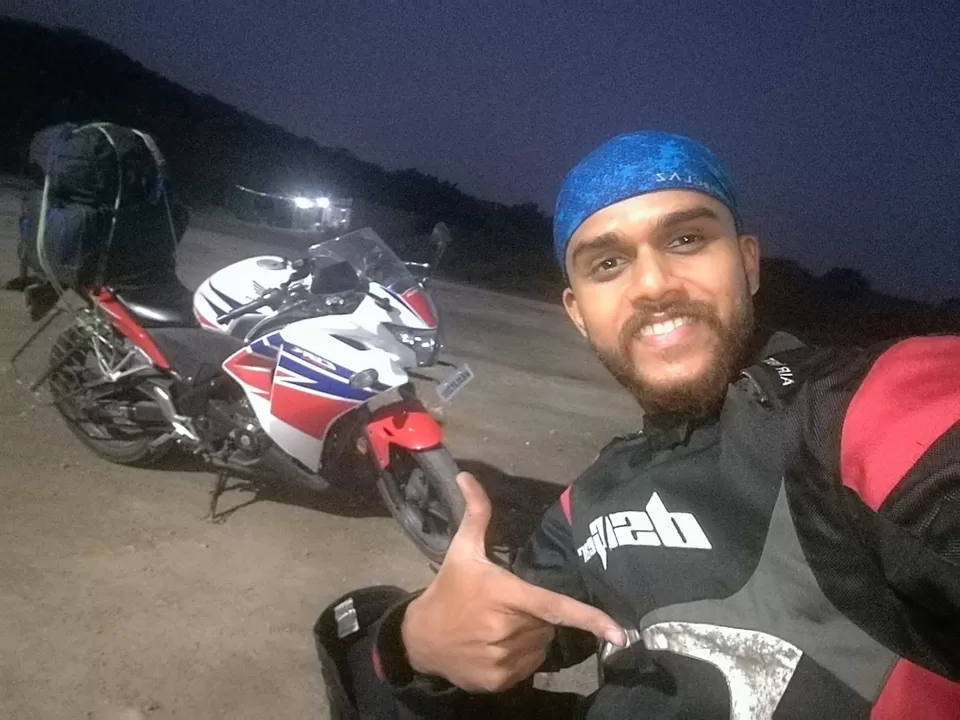 JAIPUR : The Pink City,
Famous places : City Palace, Amber Fort, Nahargarh Fort, Hawa Mahal, Jal Mahal
Famous eatery : Santosh Bhojnalaya(for Dal, Baati & Churma)
Famous wear : Bandhanee Saree
Guys, please prefer local market in old jaipur for shopping. At famous places you will find same products at triple rates. Be very conscious while shopping.
Stayed @Hotel : Sanjary palace
Before leaving hotel met hotel owner at jaipur. He asked me for a selfie when he got to knew that I am on a trip from Mumbai to Nepal. First time felt like a celebrity :D.
Said Bbye to Jaipur and set the aim for the Taj city "Agra"
Route description : -
- 4th Milestone : Jaipur - Agra
- Route : Jaipur - Dausa - Bharatpur - Agra
- Road : NH21
From Jaipur to Agra its NH21, it's a beautiful highway with many eateries to have the taste of highway food and relax at the same time. One of them is Food Plaza(around 60 kms from Jaipur). It's a good Air conditioned restaurant.
- Started from Jaipur @12:30pm, Day 4
- Reached Agra @08:30pm, Day 4
- Total time. : approx. 8 hours
- Total kms. : 243 kms
- Road Condition : Great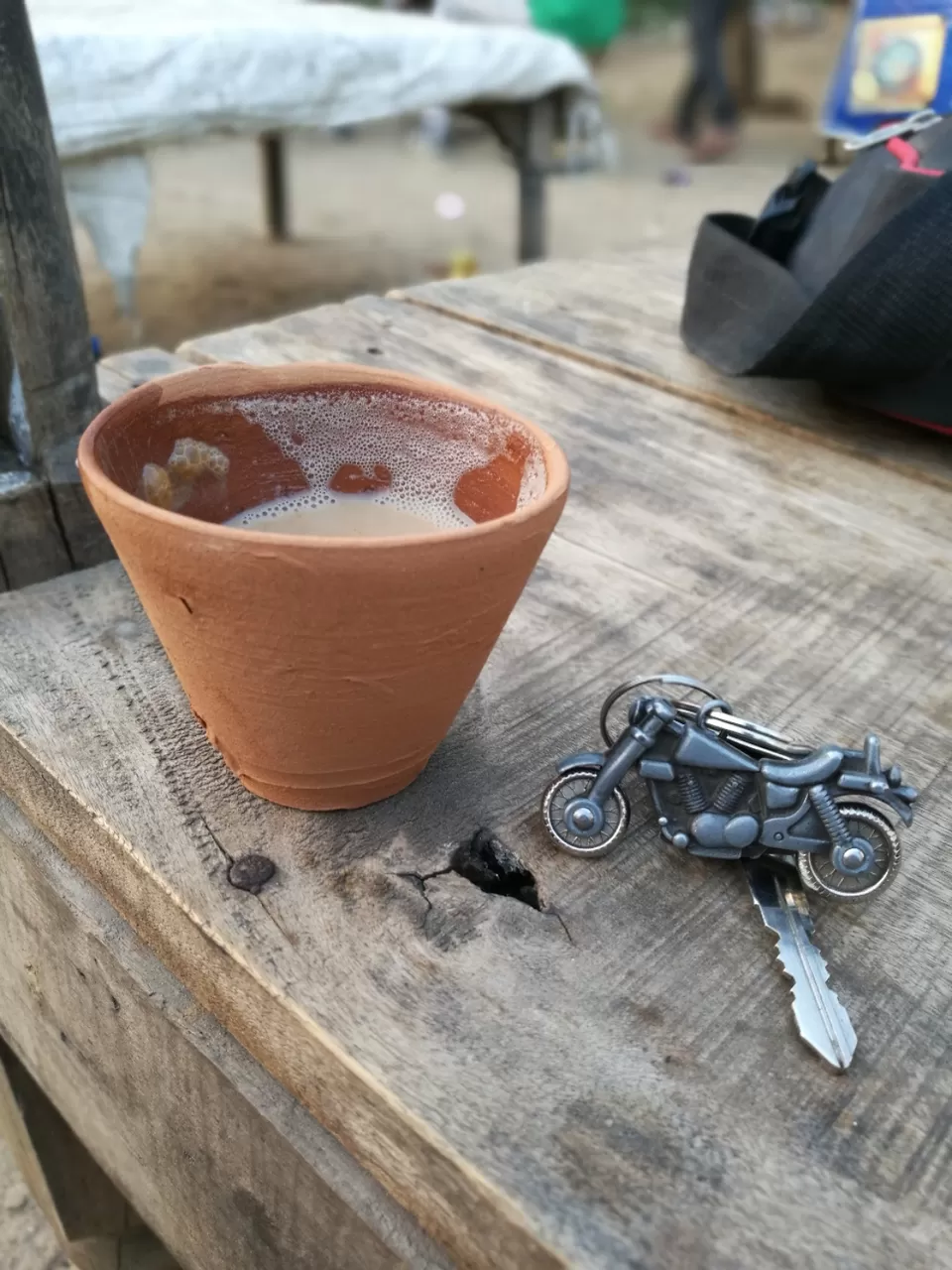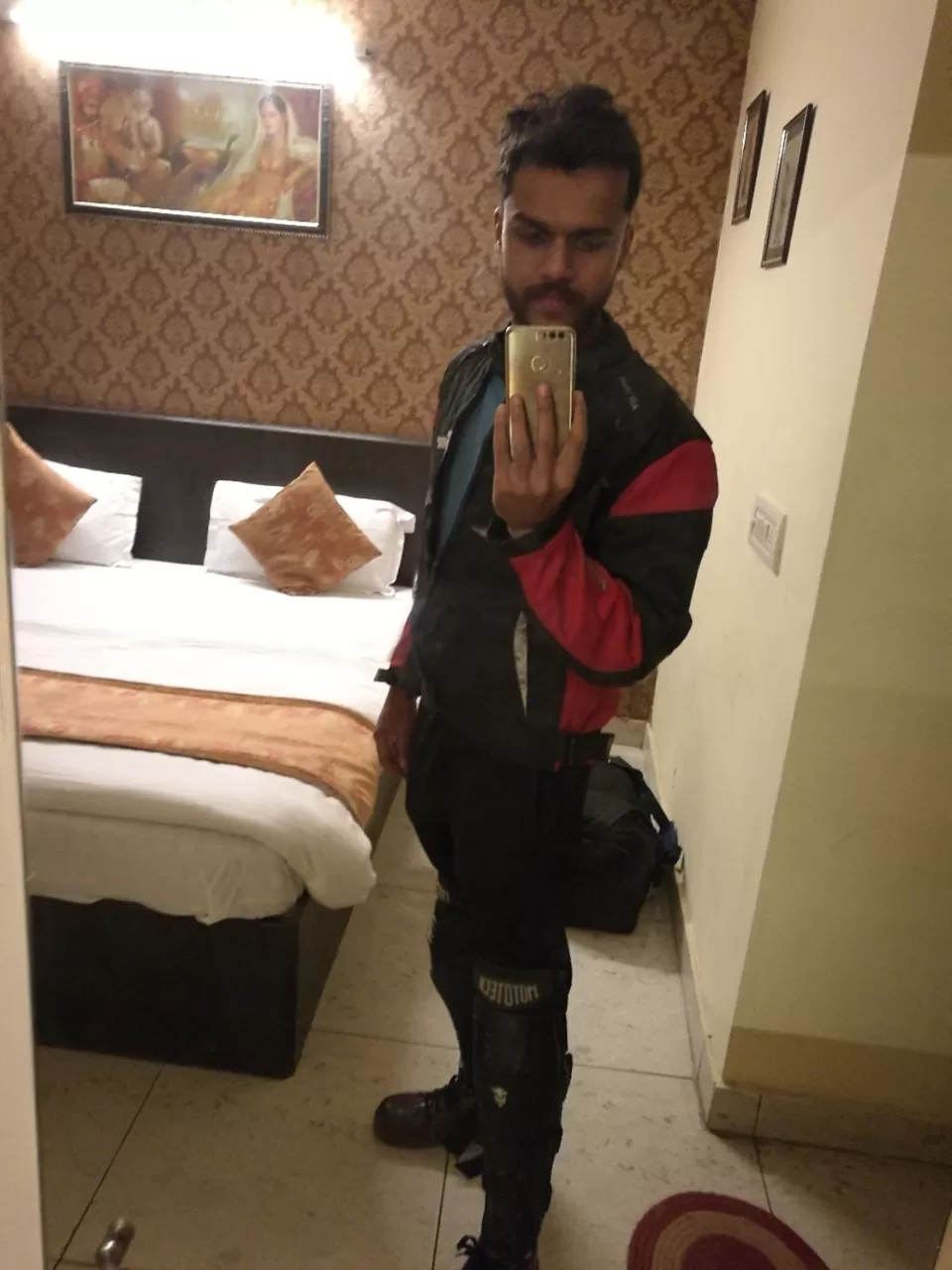 AGRA : The city of Mughals
Famous places : Taj Mahal, Fatehpur Sikri and Agra Fort.
Famous sweet : Panchi petha
Stayed @Hotel : Prema Palace
Before leaving hotel met Manager(Shubham gupta) and Supervisor(Ujjwal Singh) of the hotel. Had an awesome conversation with these guys. They wrote something about my trip on my Trip Diary. You can checkout that in my photos.
>Route Description :
- 4th Milestone : Agra - Lucknow
- Route : Agra - Lucknow
- Road : Agra - Lucknow Expressway
When I started from Agra, I didn't knew how the roads are going to be. But, after coming out from the city area, a surprise was waiting for me, and it was longest Expressway of India "Agra - Lucknow Expressway"( 320kms.)
Agra - Lucknow Expressway :
- 6 Lane awesome Highway
- Only Two exits for refreshments and Petrol Pumps :
1. First @110kms. and
2. Second @217kms.
- Toll charges for Two wheelers : ₹250
- It was just amazing droving on that classy highway. One of the best of whole trip.
- Started from Agra @12:30pm, Day 5
- Reached at Lucknow @10:30pm, Day 5
- Total time : approx. 10 hours
- Total kms. : 350 kms
- Road Condition : Superb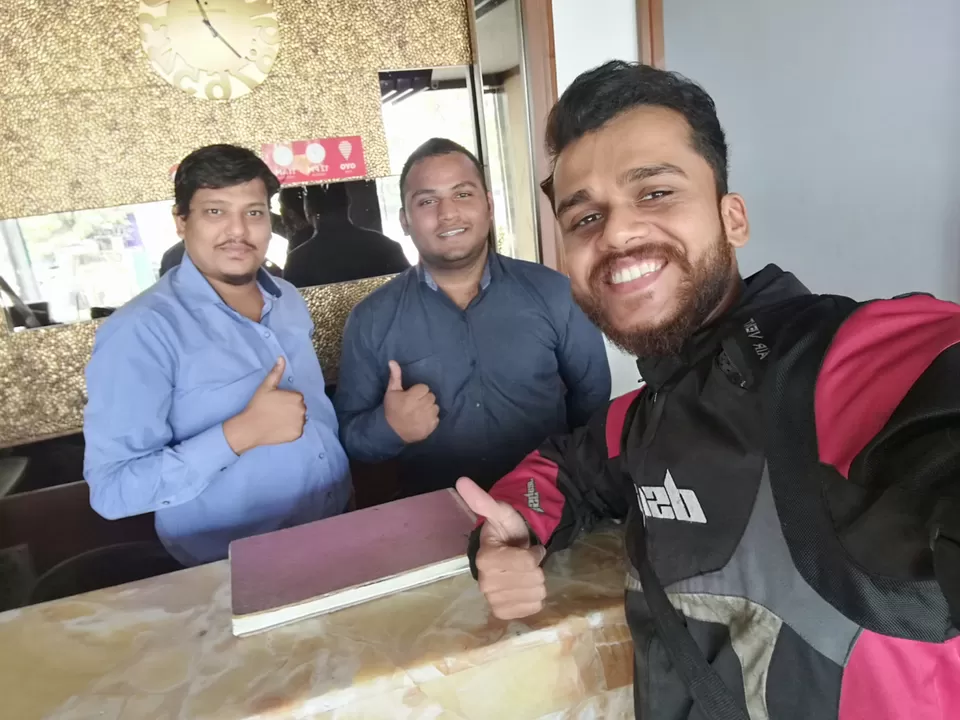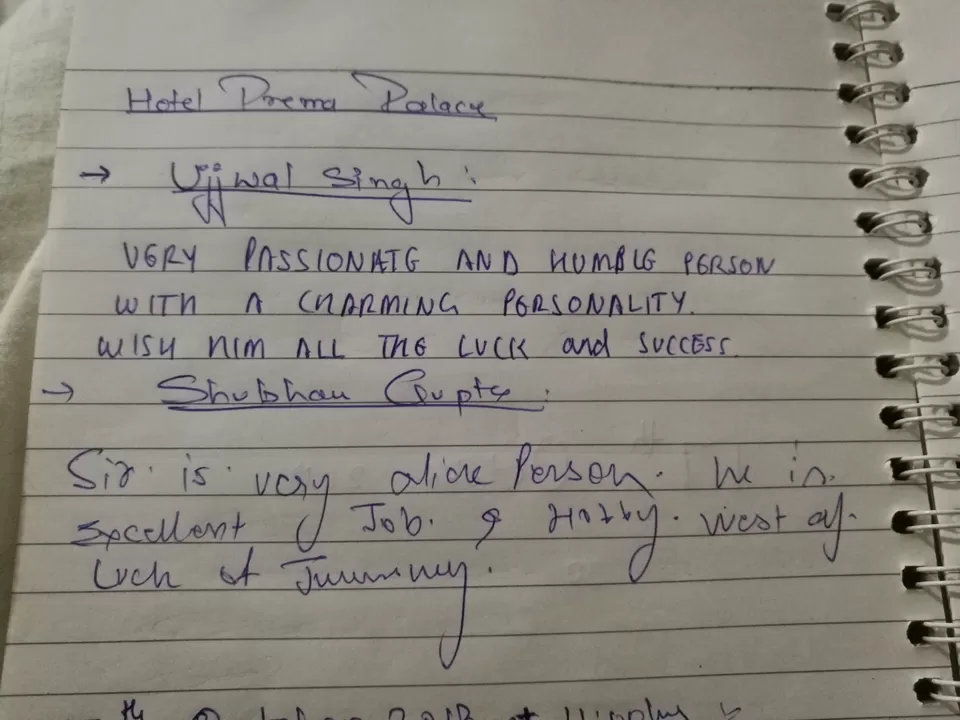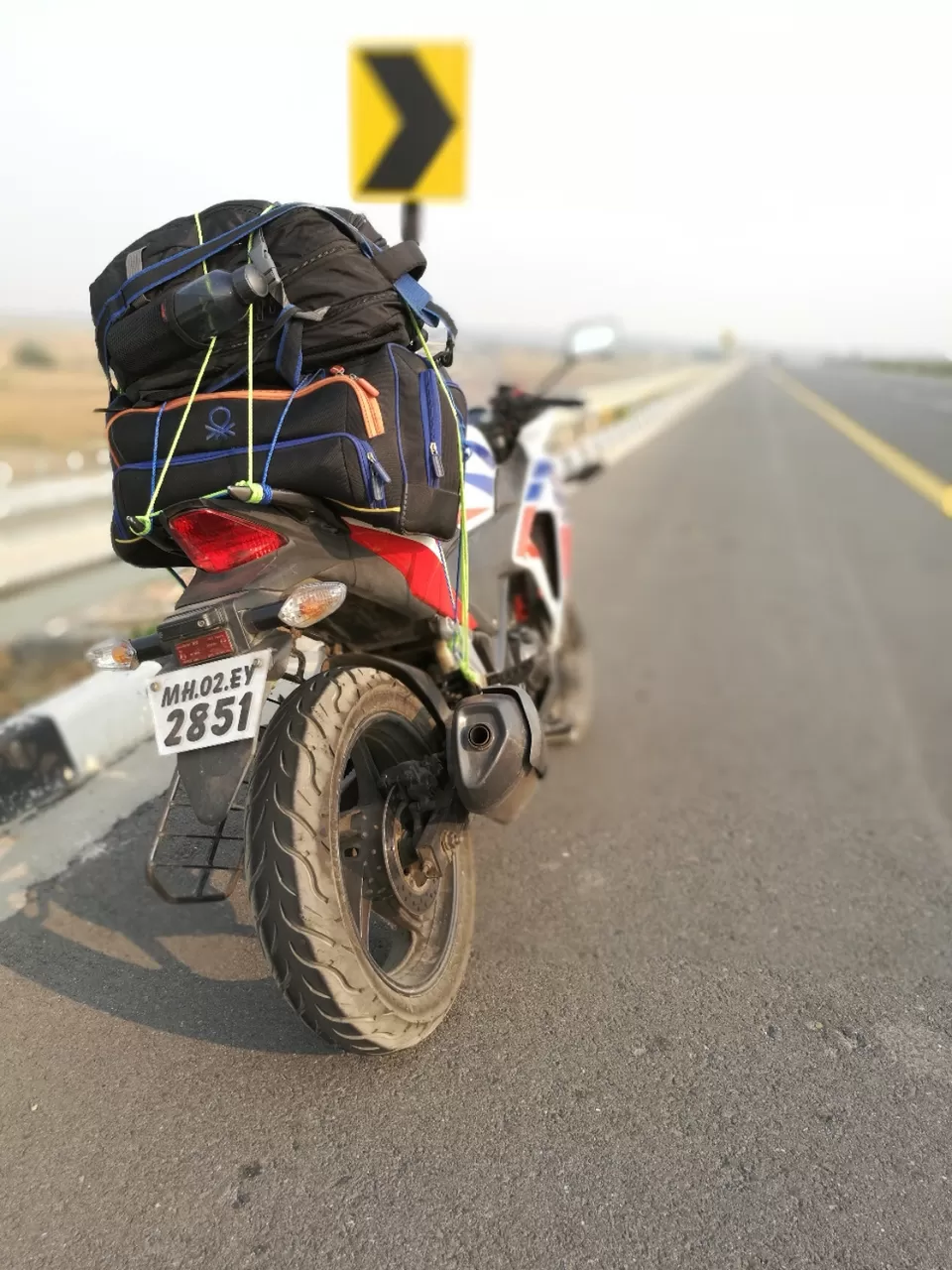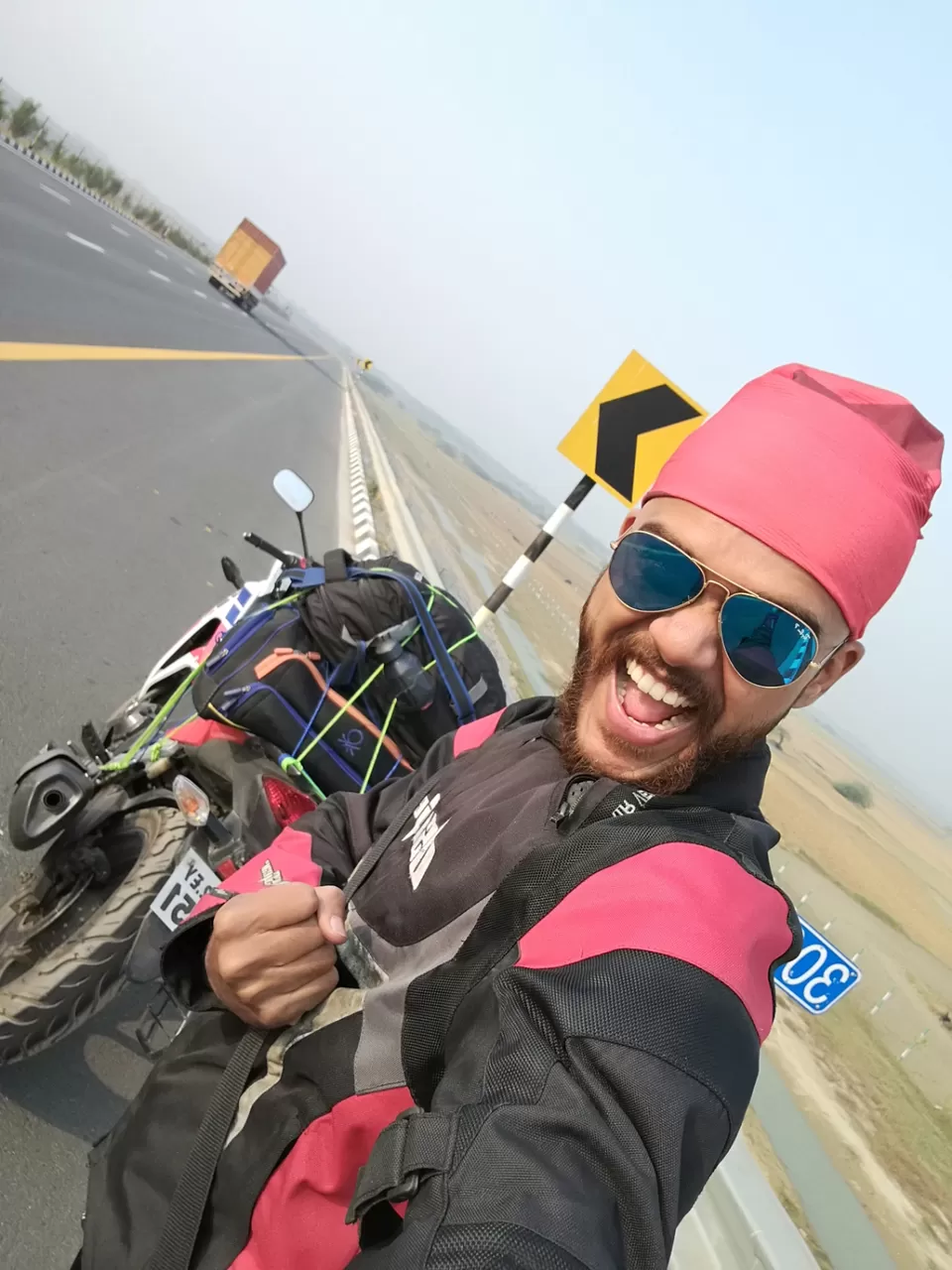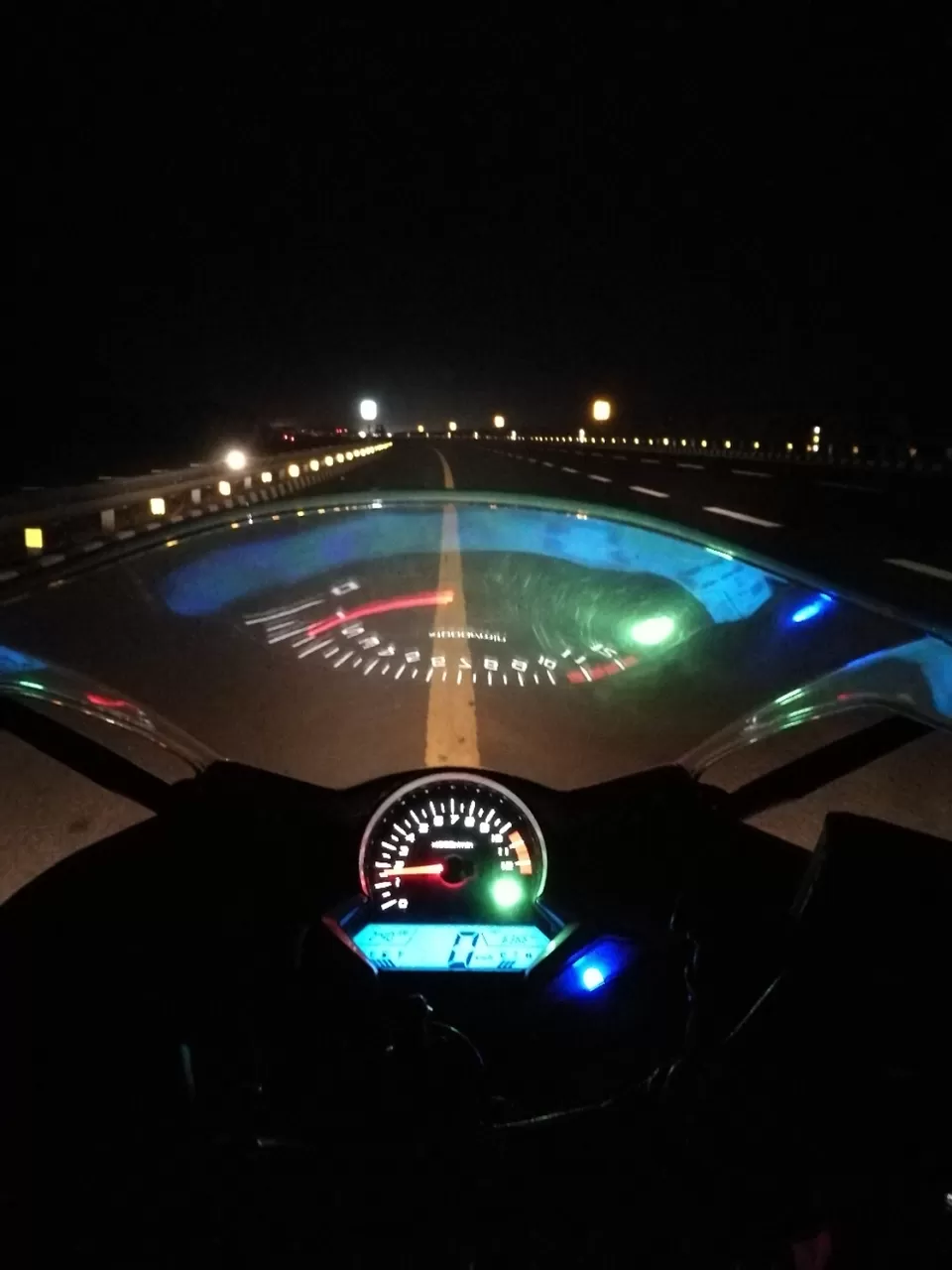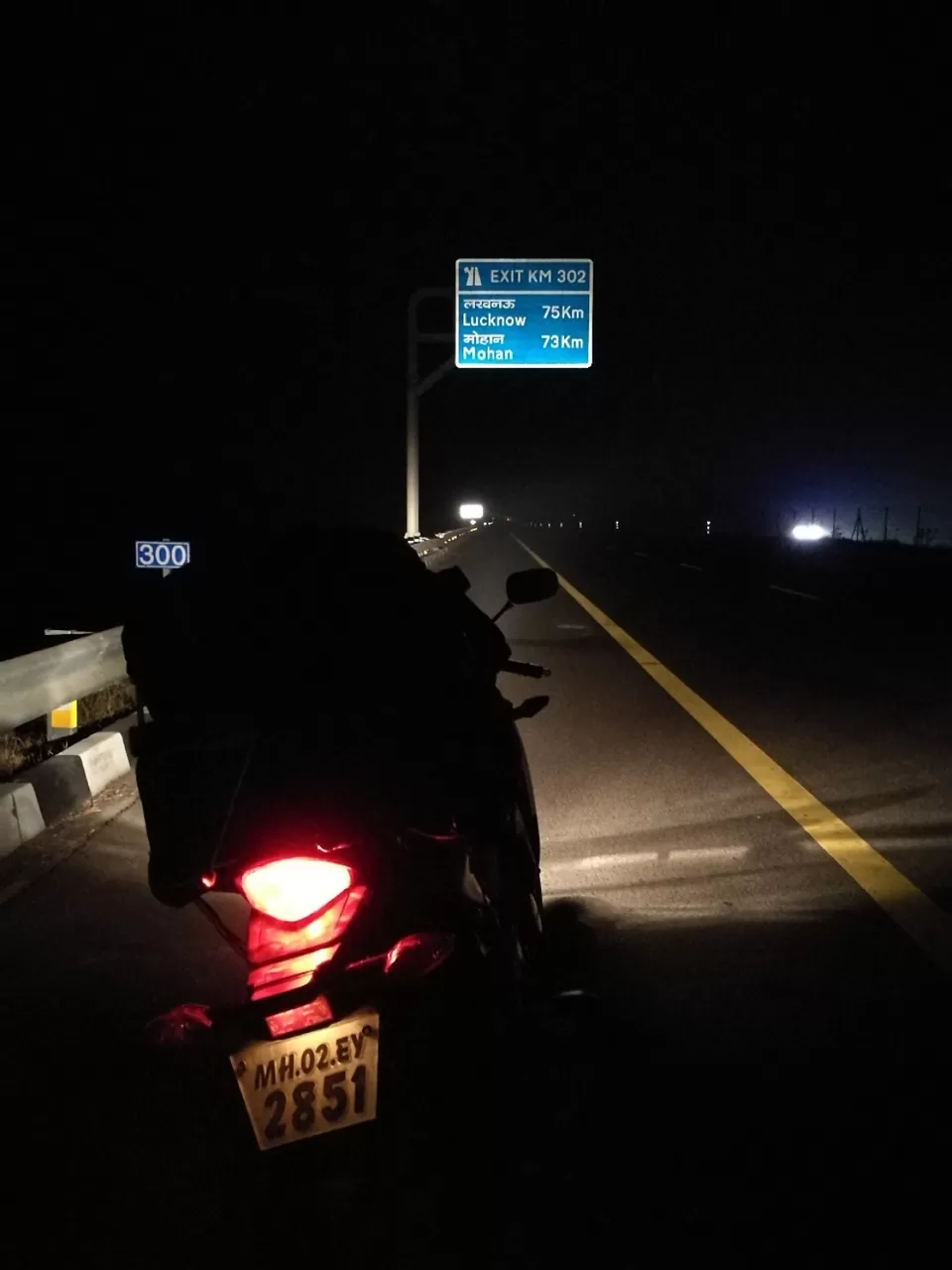 LUCKNOW : Nawabo kaa shehar
Famous Places : Bara Imambara and Chhota Imambara
Famous food : Tunday kabab, Biryani and chaat.
Route Description : -
>6th Milestone : Lucknow -Gorakhpur
>Route : Lucknow - Faizabad(Hometown) - Gorakhpur - >Road : NH27
>Eatries : Lucknow - Faizabad(Good)
Faizabad - Gorakhpur(Average)
Started from Lucknow at 12:00 hrs. After droving near about 3 hours, reached Bypass road of my Hometown "Faizabad". I was very close to my home but didn't went there because my parents were not knowing that I am going to Nepal on Bike. Clicked some pics near Kilometer board and after controlling my emotions, started again for Gorakhpur.
It was around 08:30pm when I reached Hotel Royal Orchid, Gorakhpur. At hotel met a very smart gatekeeper " Mr. Rajendra". Baaton hi Baaton me(While talking) he smartly took ₹50 from me for looking after my bike. Went inside hotel and after having a long ride, it was time to have a good night sleep.
- Started from Lucknow @1:30pm, Day 6
- Reached Gorakhpur @8:30pm, Day 6
- Total time : approx. 7 hours
- Total kms. : 359 kms
- Road Condition : Great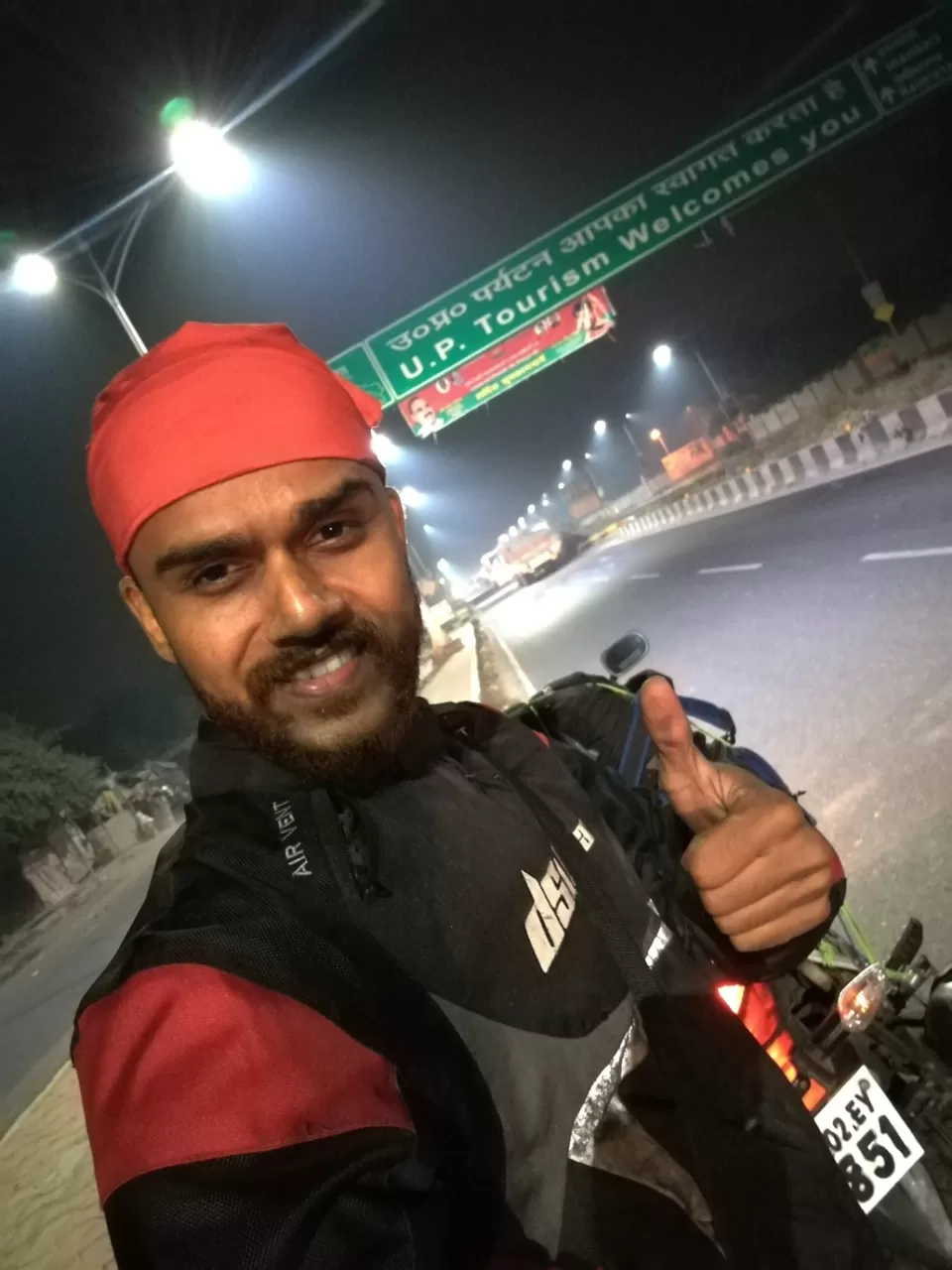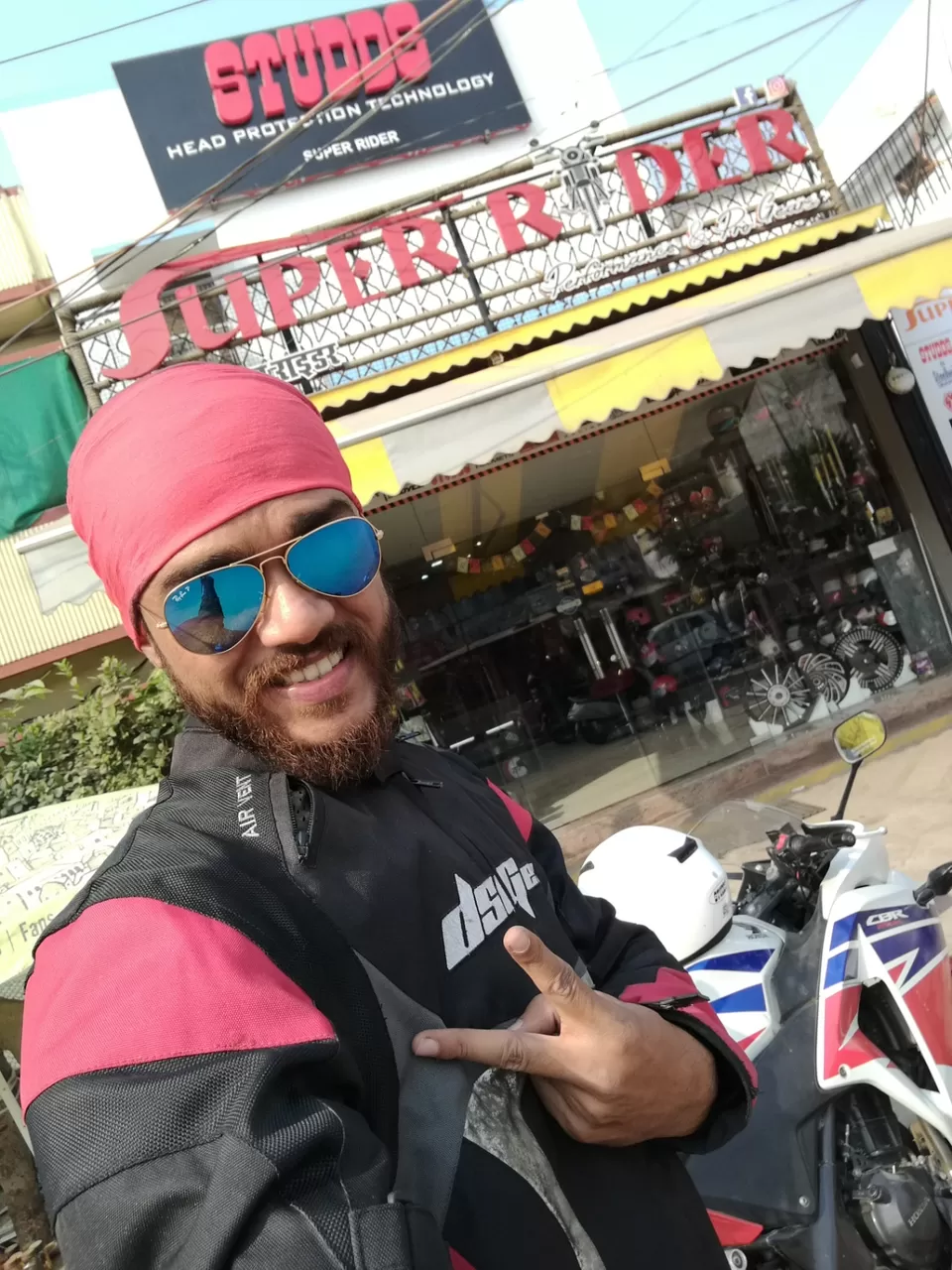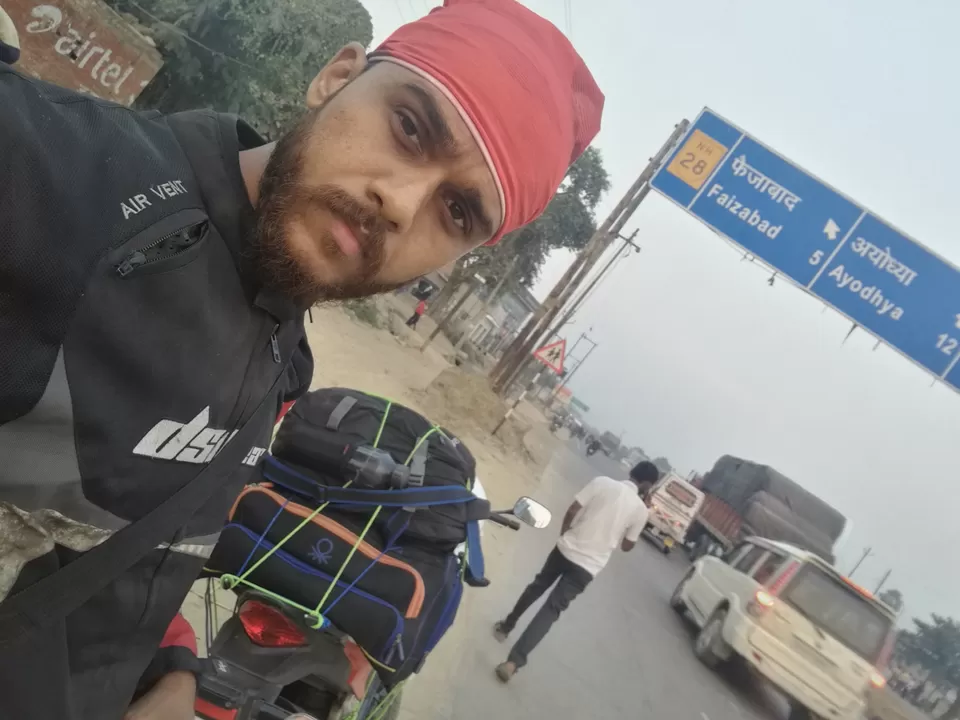 GORAKHPUR : Home of Lord Shiva
Famous Place : Gorakhnath Temple
Famous food : Chokha and Baati
Route Description :
> 7th Milestone : Gorakhpur to Nepal(2nd Dream destination)
> Route : Gorakhpur - Campierganj - Sonauli(India-Nepal border) - Narayanghat(Nepal)
>Total Kms. : 205 kms.
> Road : NH24(Upto Sonauli)
Woke up in the morning and went to washroom. It was nice and clean, but the most important thing was not available in the washroom, it was " Toilet Jet Spray". I told hotel person at the reception and he came to my room with a solution.... Guess what..... it was "MUG"....... Oohh god!!!!! . Felt frustrated but there was no option left. It was time to feel the pleasure of Indian pot over English styled pot :D.
During checkout met hotel manager and assistant "Ram tiwari" and "Suryaprakash pandey". We talked almost half an hour. They gave me many useful information about Nepal and asked me few questions as well like "From where are you coming", "How much petrol did your bike consumed till date" , "Are you here with your Girlfriend". I started laughing and told them Buddy I am still searching that girl who can be as crazy as I am and can do such daring rides with me(finger crossed :D) . I asked them to wrote something on my Trip Diary. You can check out that in my photos and if you guys figure out that what they have written, do tell me.... Please!!! , coz still I can't read it :D . After having a great conversation, left hotel @12:00hrs.
- Started from Gorakhpur @12:00hrs, Day 7
- Reached Sonauli(India-Nepal border) @13:45 hrs, Day 7
- Kms Covered : 90kms.
- Road Condition : Great
- Eatries : Many restaurants at Border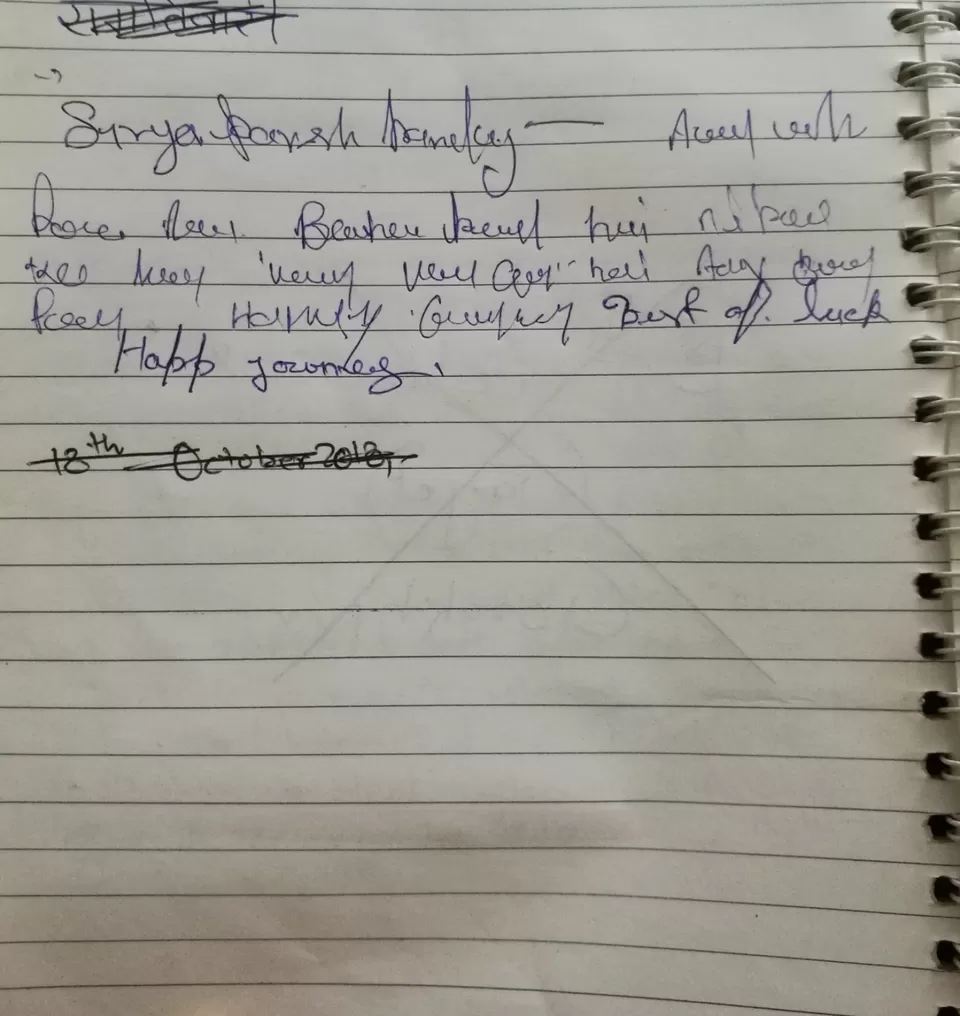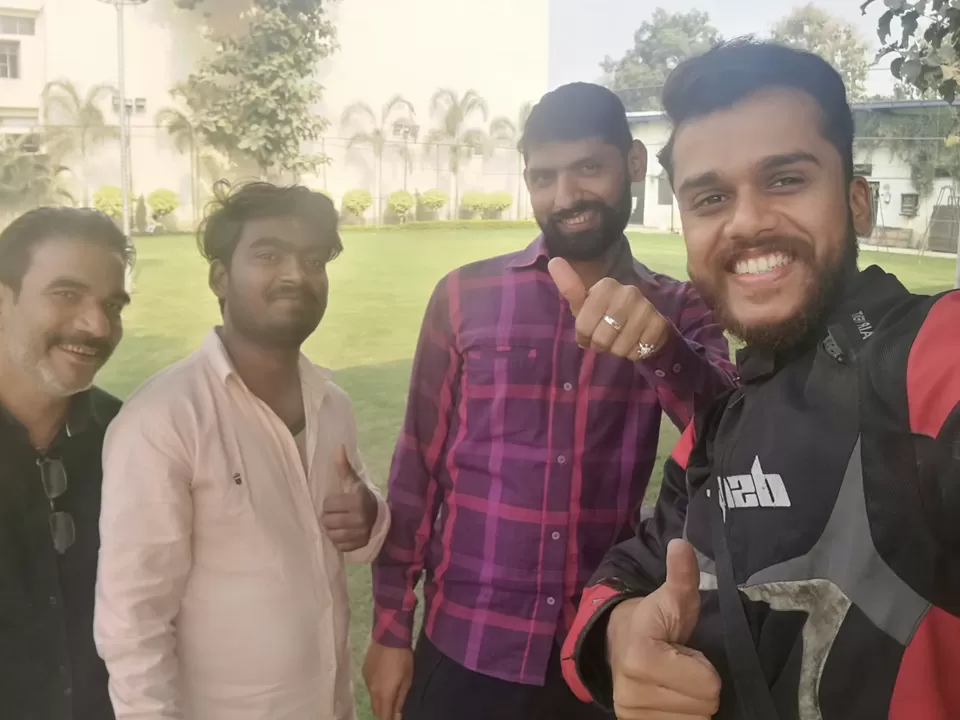 A small town in India at India - Nepal border known as the Gateway of Nepal.
Checklist for Nepal :
1. Identity proof : Only Indian Voter ID / Passport is valid.
2. Cash : To avoid any cash issues Carry sufficient Cash in Nepali Currency. You can exchange Indian Currency with Nepali through any local store at sonauli border. ₹500 Indian notes are valid in Nepal.
Exchange rate : ₹ 1 = 1.6 (Nepali currency)
3. Vehicle docs :
1. Registration Certificate(R.C.)
2. Valid Indian Driving License
3. Insurance
4. PUC
After reaching sonauli stopped at one of the local shop for exchanging Indian notes. Met with shop owner "Dinesh", very humble and supportive guy. He gave me ample information about Nepal(like places to visit, routes and hotels).
Most importantly he told me how to get BHANSAR easily.
After lining up all the things it was time to crack my second dream destination "NEPAL". The moment I saw India-Nepal border, felt like I have achieved some thing incredible. A sense of excitement was running in my blood yelling loud and telling me that all your efforts, patience, lies, hard work and courage has been paid off. Can't mould my feelings in words but it was stupendously fantabulously awesome!!!!!!!!!!.....
BHANSAR(Vehicle tax) :
Just after entering Nepal, you will find a Custom office at the border, where you need to pay Vehicle tax known as BHANSAR. Do not approach the agents for getting bhansar. Enter into the office directly with photocopy of your vehicle docs. Collect the form from counter, they will charge you Rs 20/30(nepali) for filling the form as the form will be in Nepali language. After this, submit all vehicle docs to the permit counter and pay the charges( Rs 113(nepali)/day). You will get the permit immediately. Make sure to get the permit for extra days just to avoid any issues of permit extension. In case your permit got expired in Nepal then you can extend the permit from Kathmandu Custom office(only) near Airport. Bhansar is a Entry permit(check out the photo of Bhansar in photo section) which you have to show at every police checkpost. Without this permit your vehicle will be considered as illegal, and strict legal actions might be taken against you.
Mobile Connectivity :
You will not find network of Indian telecom companies in Nepal. You have to buy a nepali sim card. "N Cell" is a local telecom company. You can buy the SIM from nearby Shops at the border.
After having my first lunch in nepal, started off for Narayanghat @15:30hrs. Nepal Border to narayanghat route is not so good, felt like driving on Old Indian roads.
>Narayanghat is a small town in Nepal, between sonauli and Kathmandu route.
>Started from Sonauli @15:30hrs, Day 7
>Reached Narayanghat @21:00hrs, Day 7
>Stayed @Central palms hotel(one of the finest in Narayanghat).
>Sonauli - Narayanghat distance : 115 kms.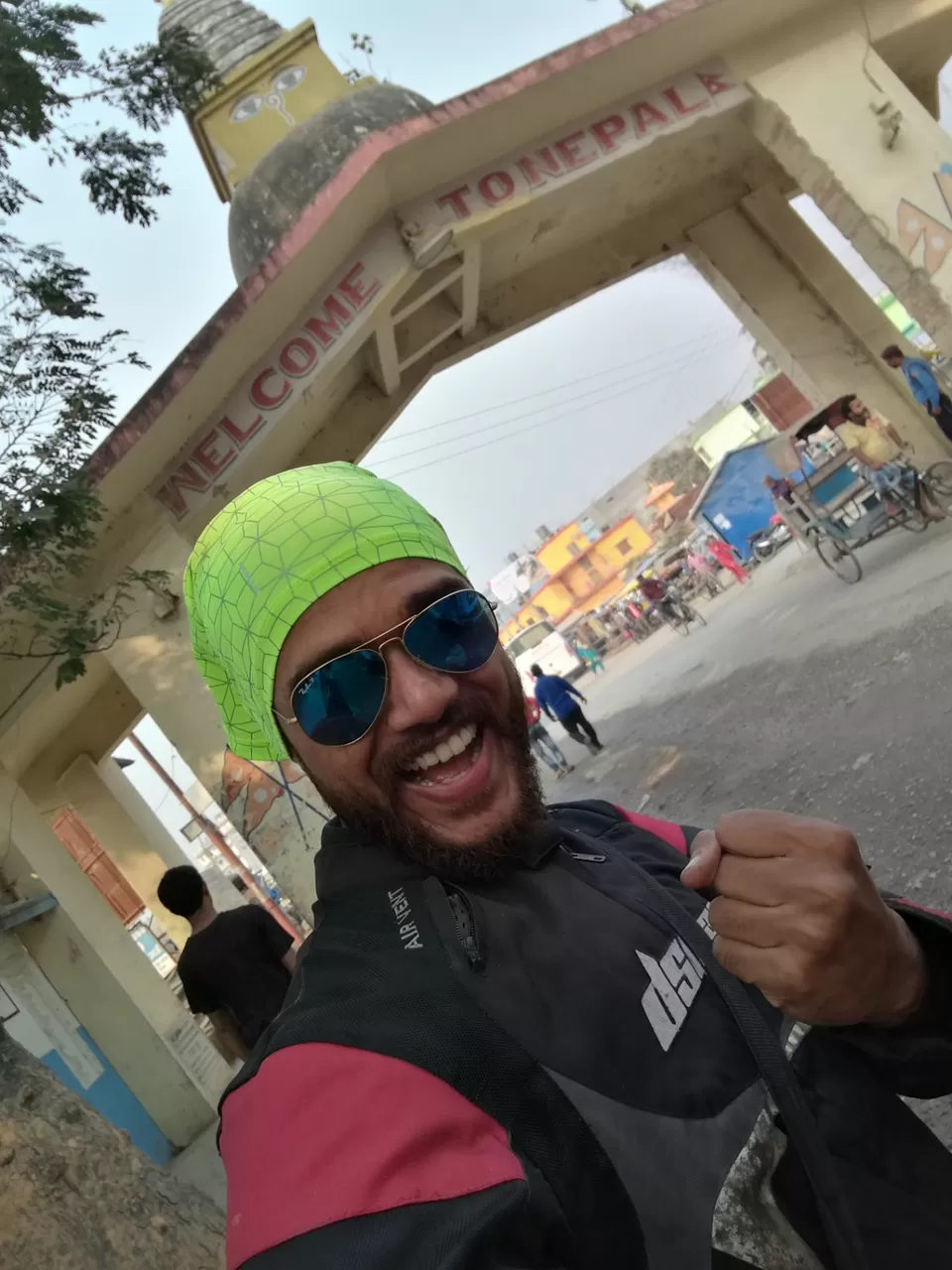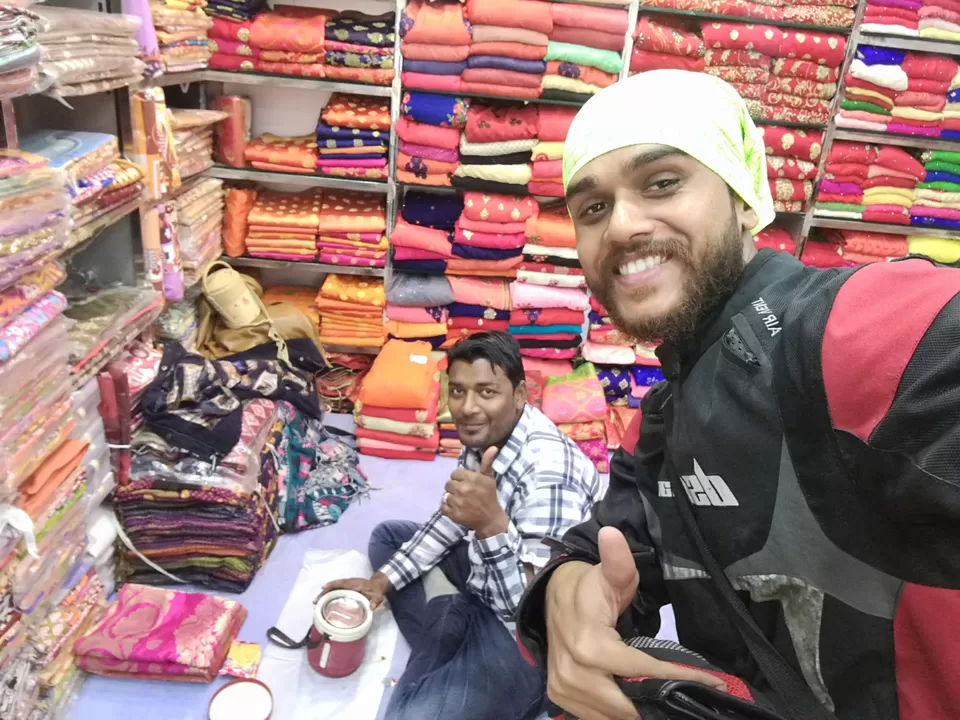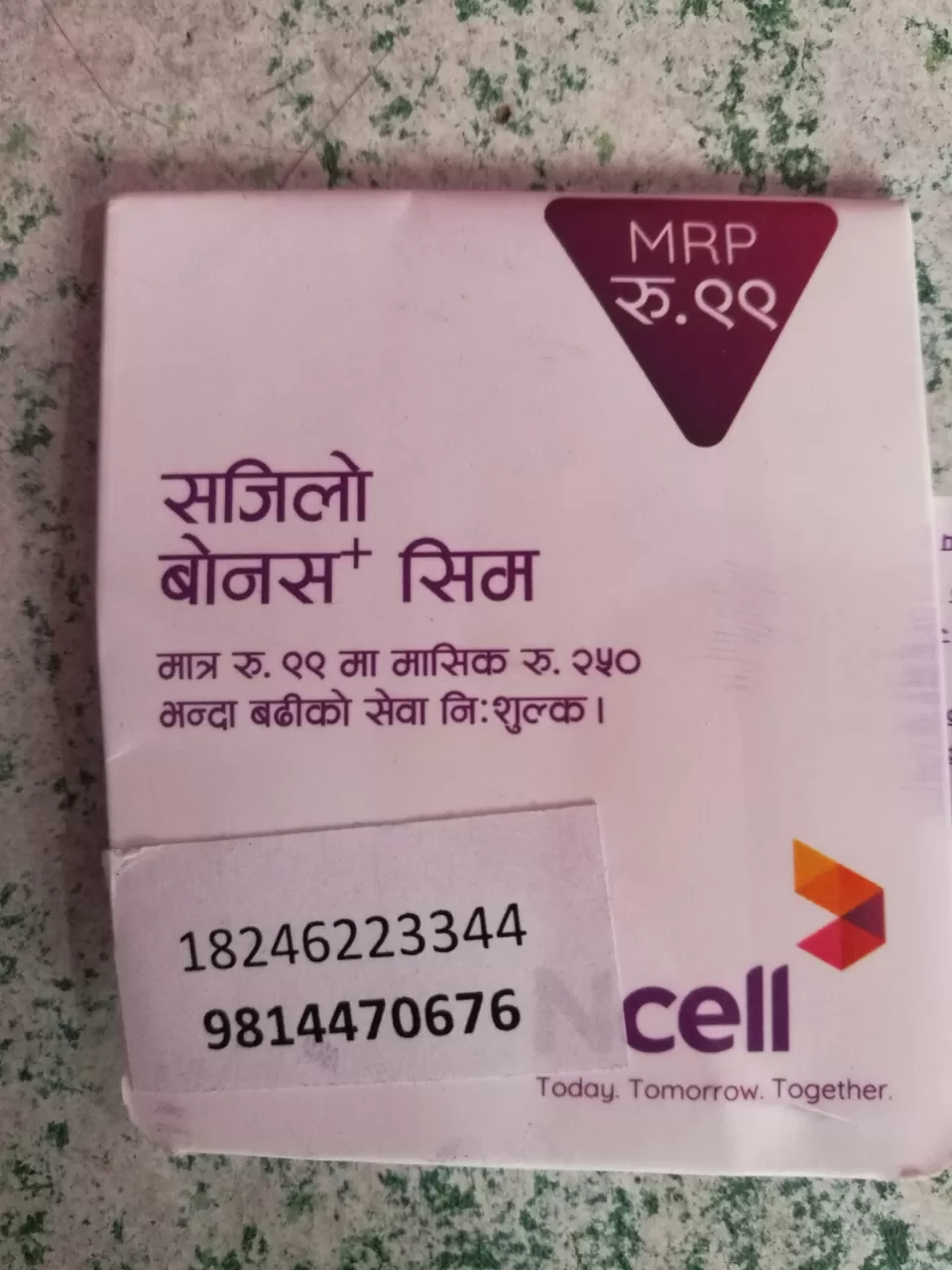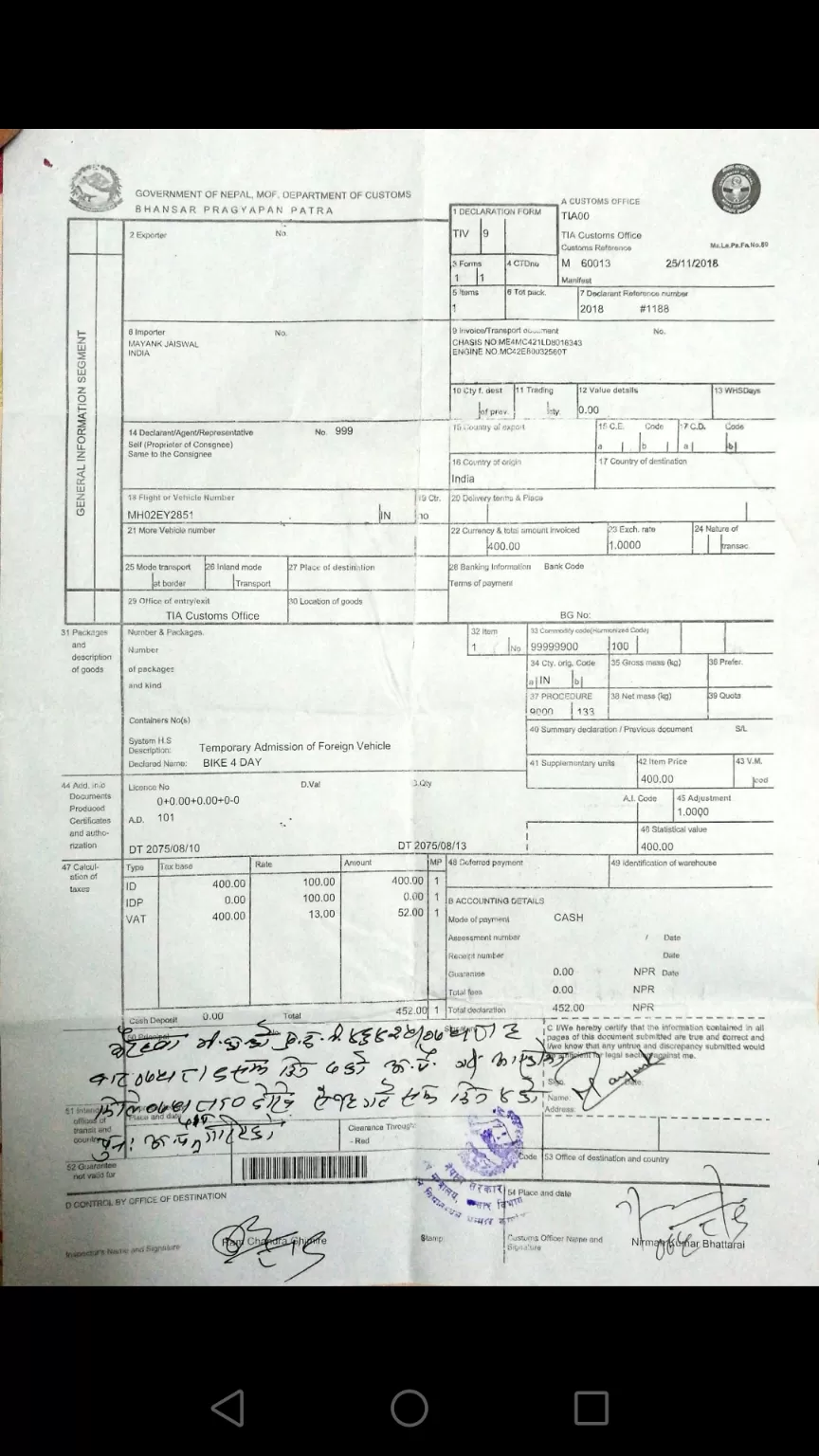 Checked out from Central Palms @12:00hrs to crack my final destination "Kathmandu".
Upto 40kms, Roads are just beautiful but after that as the Hilly areas starts it sucks and as you move towards Kathmandu it gets really bad.
Nevertheless, the scenic beauty of route is so mesmerising that it will compensate road condition. After droving around 6 hours reached kathmandu.
> Route : Narayangarh - Kathmandu
> Road Condition : Average
> Distance Covered : 135kms
> Total time taken : 6 hours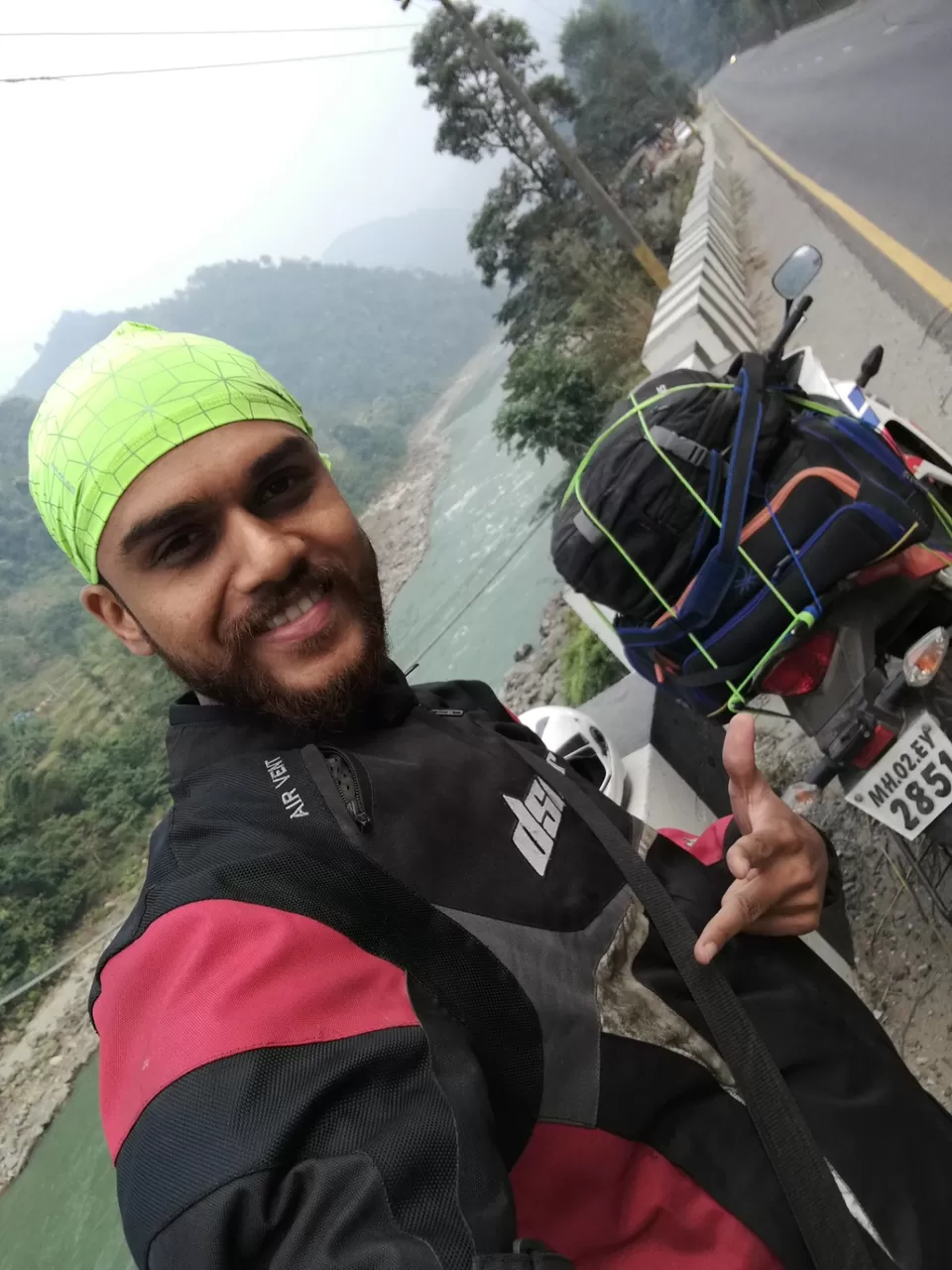 > Kathmandu : Capital city of Nepal also Known as City of temples.
> Famous Temple : Shri Pashupatinath(Lord Shiva)
> Famous dish : Thukpa( a tibetan noodles soup)
> Famous Market : Asan Market(For traditional Nepali items)
> Hottest tourist spot : Thamel
After reaching kathmandu, directly went to "Hotel Avataar" , Z - Street, Thamel
Thamel is the Buzzy bee of Kathmandu. If you want to enjoy nightlife of kathmandu then Thamel is perfect spot, especially Z-Street area. You will find everything here from shopping to food, traditional wears to handcrafts, clubs and bars and many more. But as we say "every good thing comes with a price tag" , so if you are in Z-Street then get ready to spent more coz every product comes with 3 times price
Those who are good in bargaining, this is the arena to test your skills. Either bargain with vendors or go to local market to get the genuine price.
Parked my bike in hotel parking and After staying overnight at hotel, next day left for Pokhara through flight.
Pokhara is the hub of Adventurous activities, and what I did there was out of this world.... "Skydiving Over Himalayas". Only the few gets the chance to do it every year and I was the one.
Checkout my other blog of "Skydiving over himalayas in Nepal" to get the insight view of this amazing activity.
Mumbai - Nepal route "Eagle View" :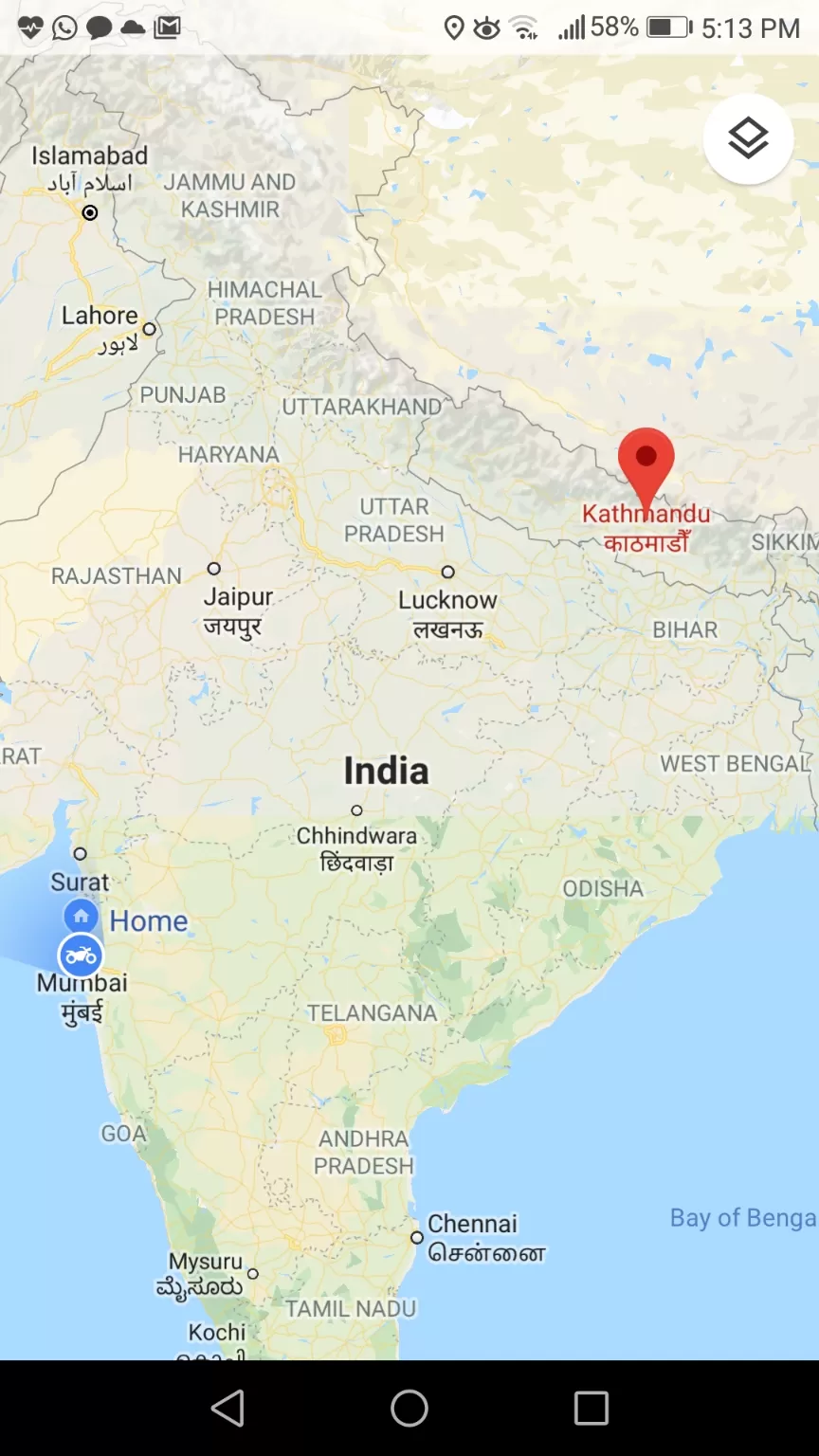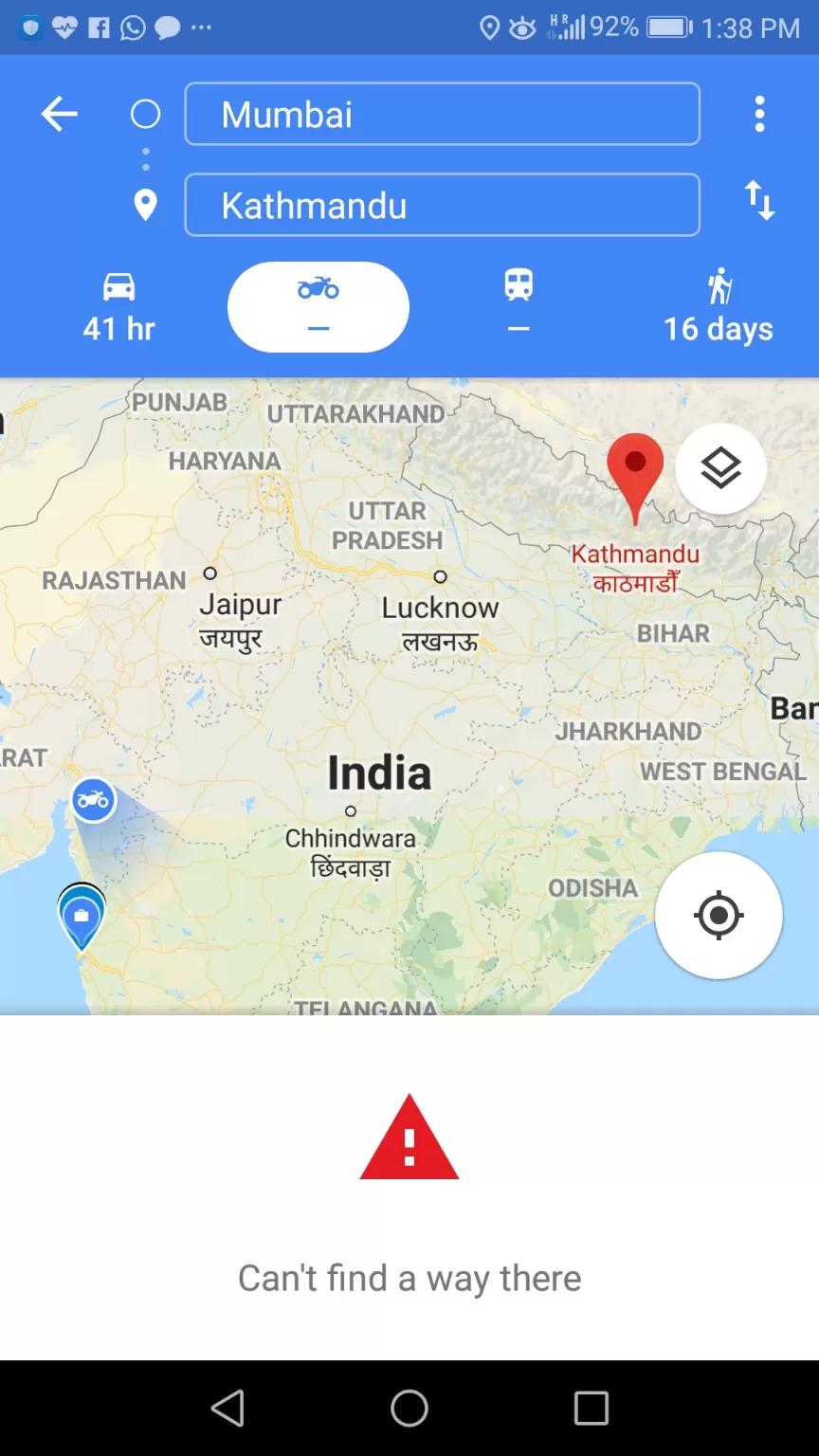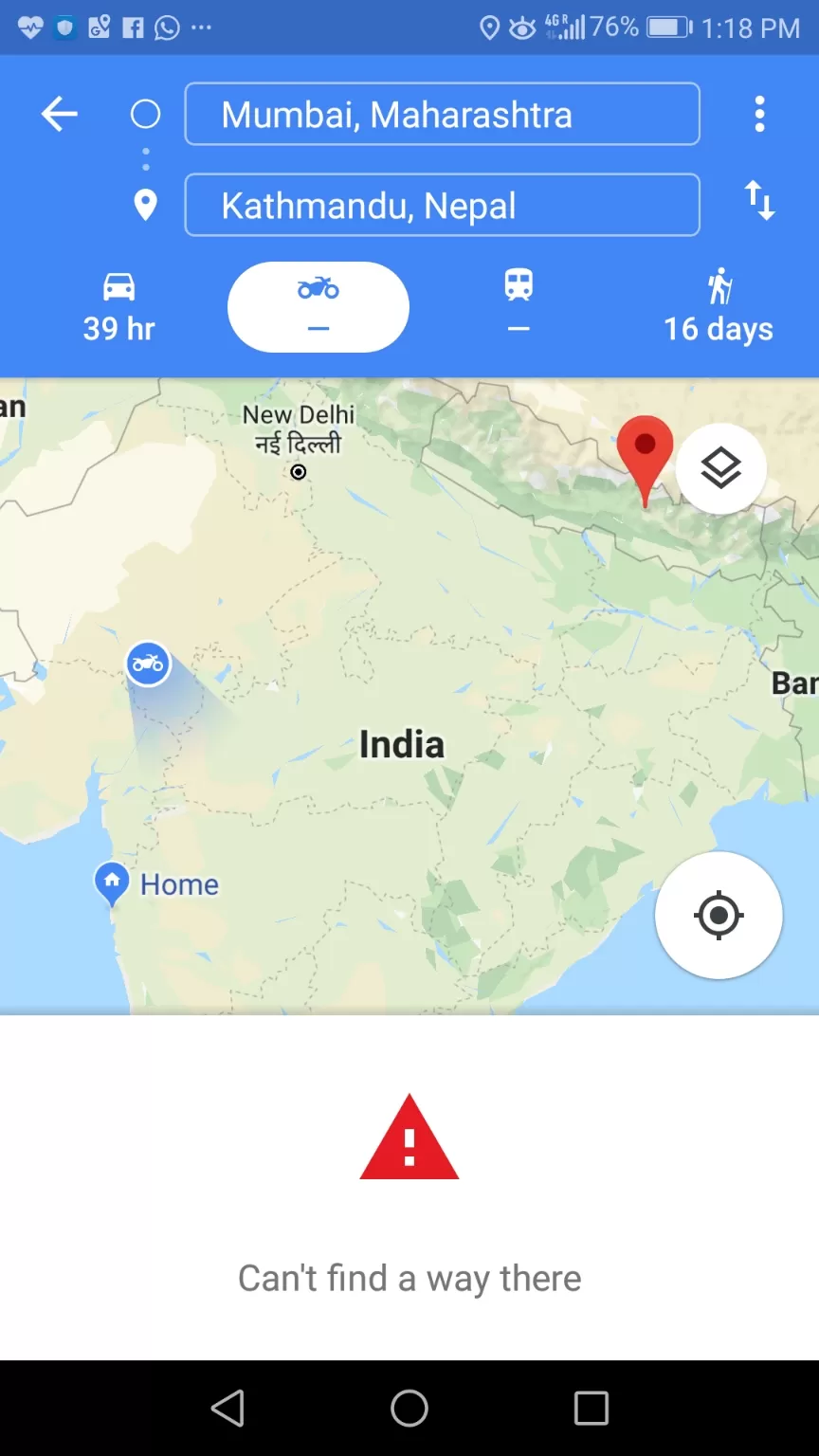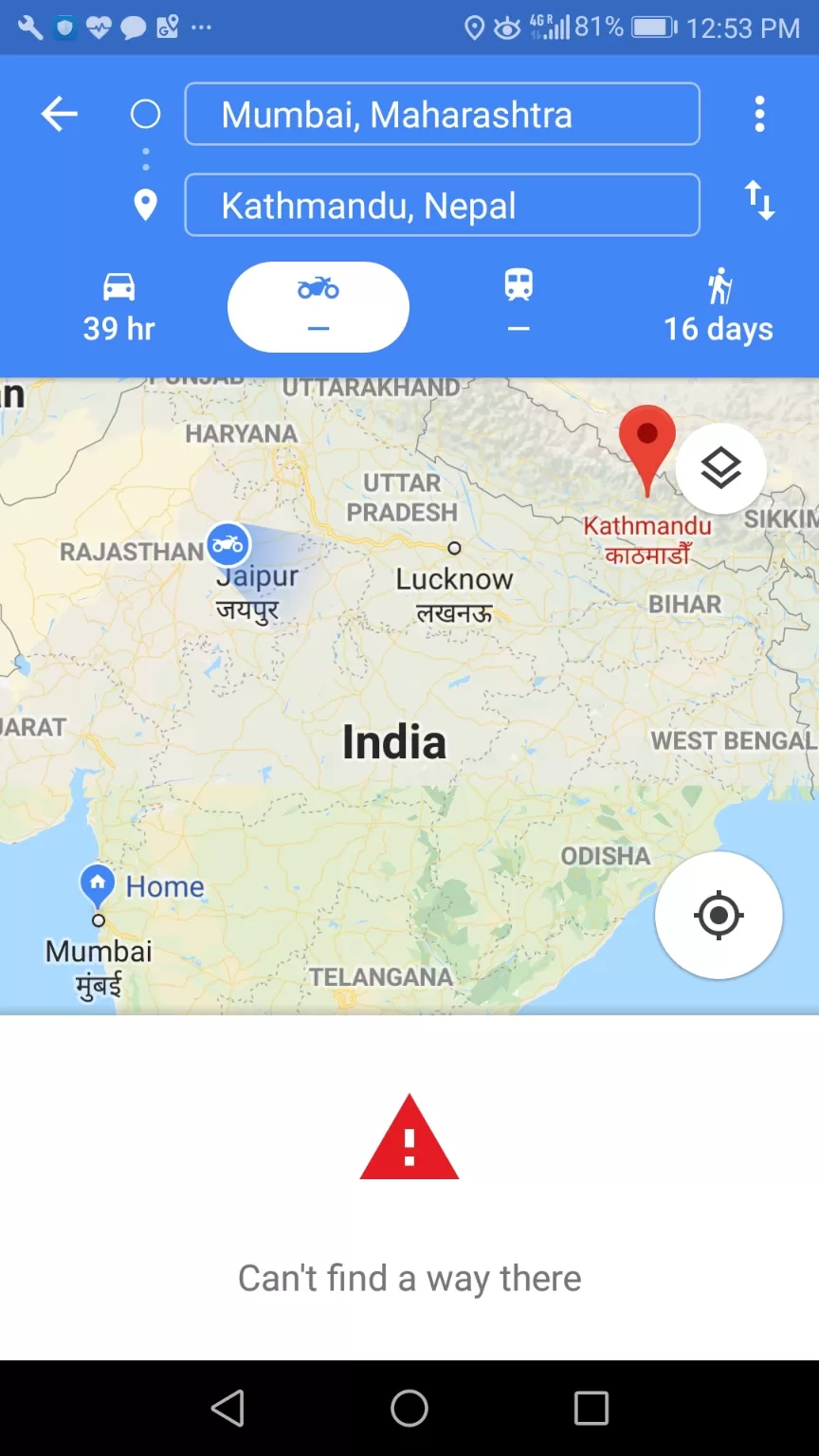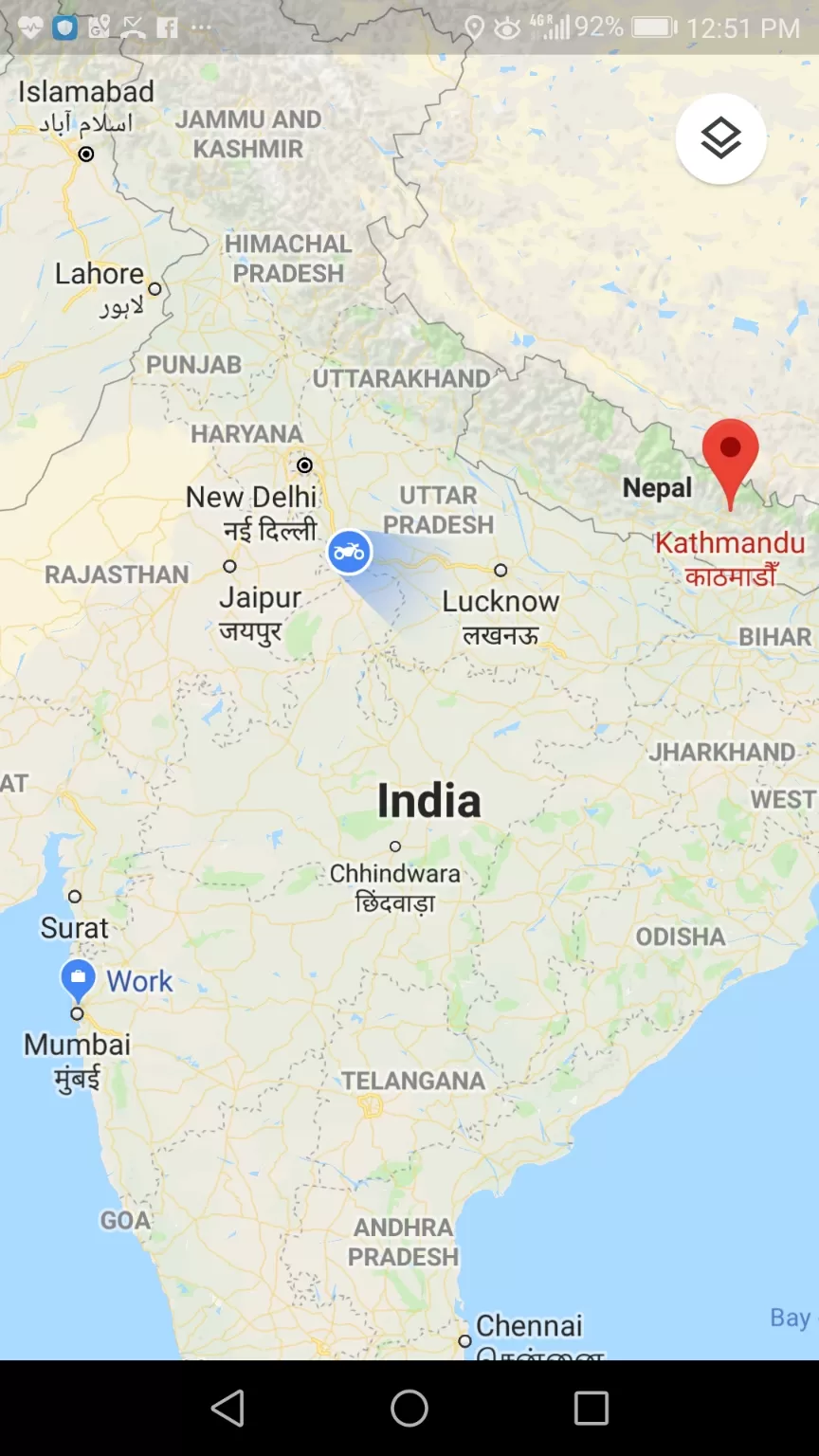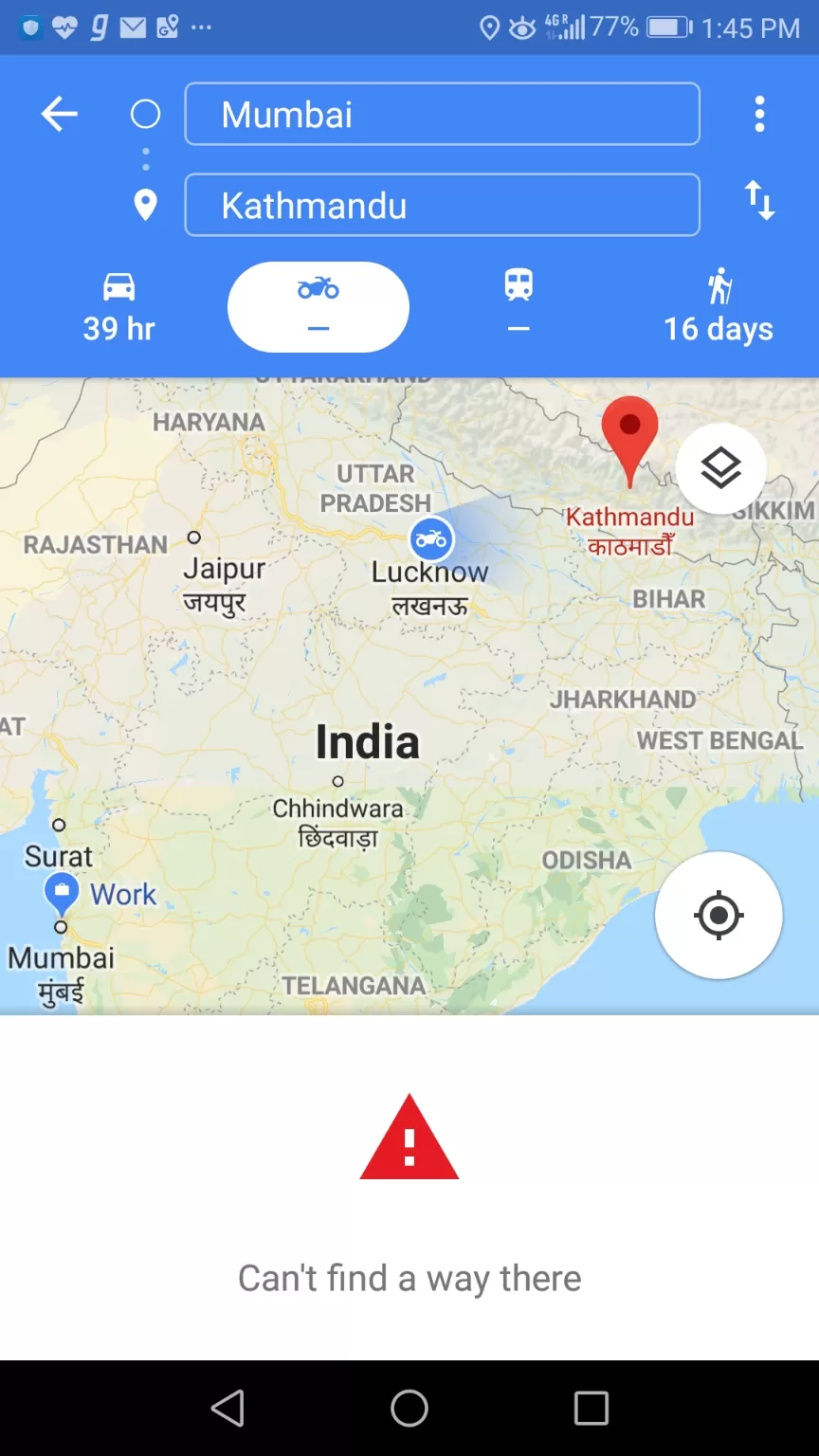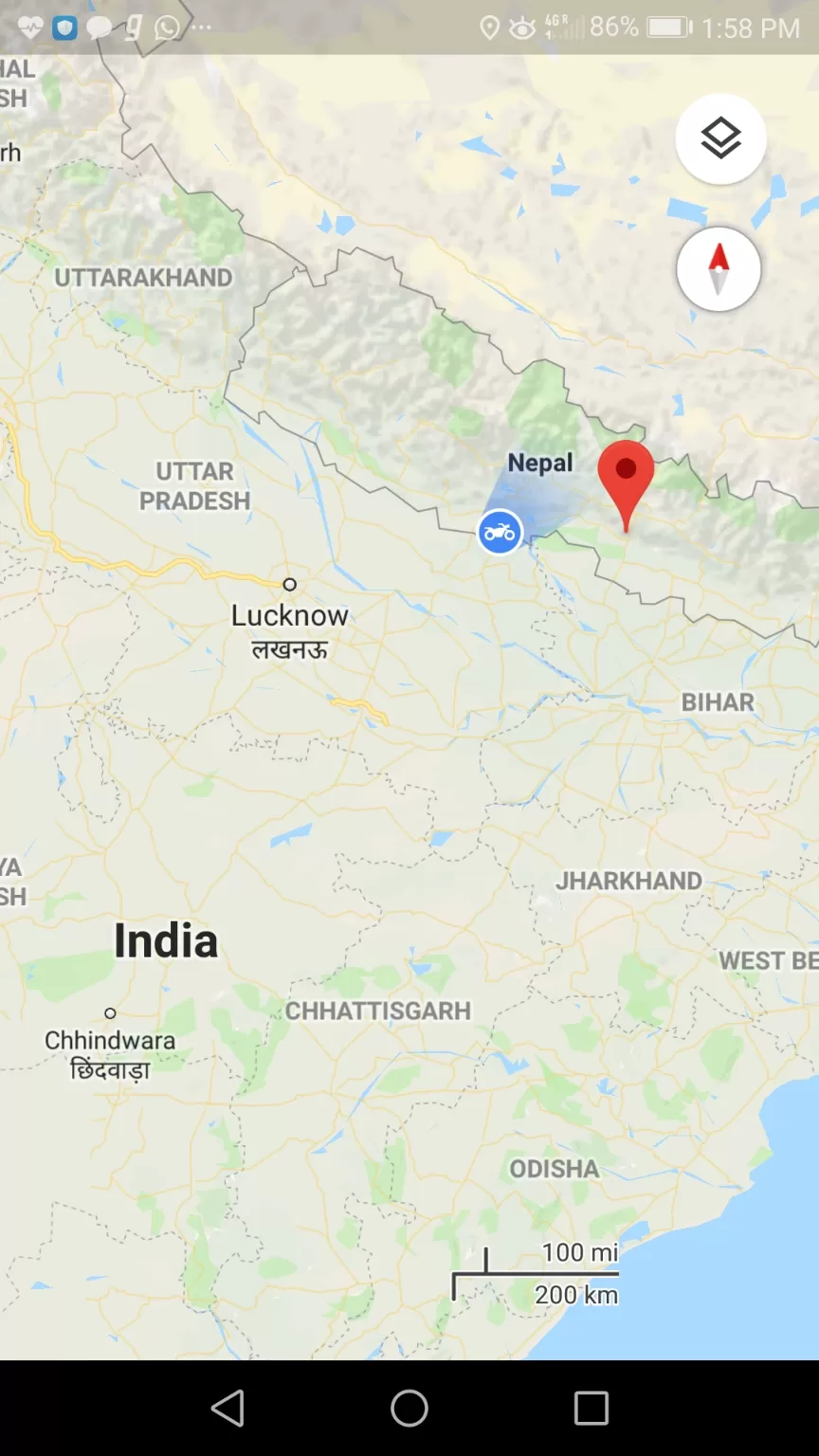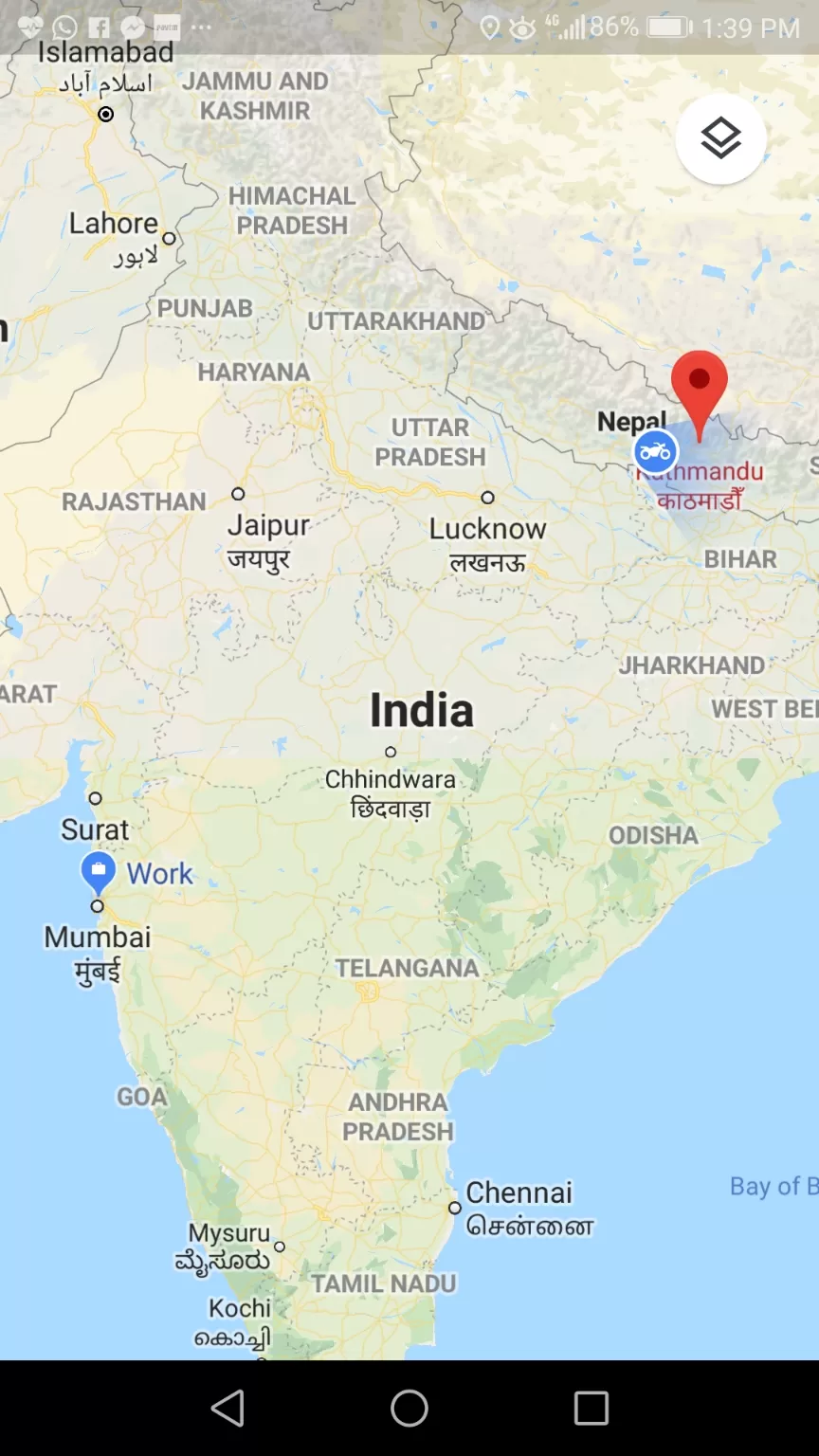 This ride from Mumbai to Nepal has marked some unforgettable memories in my life, something that I will cherish all my life.
Want to thanks Manmohan kumar aman(Vadodara Friend) and Sushil(Mumbai cha Biker) for helping me during the trip and Big thanks to my Buddy Harshil Shah for being the backbone of this trip.
Last but not the least thanks to each and every person who some or the other way contributed in making this journey memorable.
For READERS :
You can check out my other trips as well like Skydiving over himalayas in nepal, Rishikesh trip, Ride to Malshej ghat (all uploading soon).
In case if you need any help in planning your solo Bike trips or other road trips, message me or Watsapp on (+91 7738915589).
Insta Account :
https://www.instagram.com/roadsnrides
Make sure to leave your valuable inputs and your questions about trip.