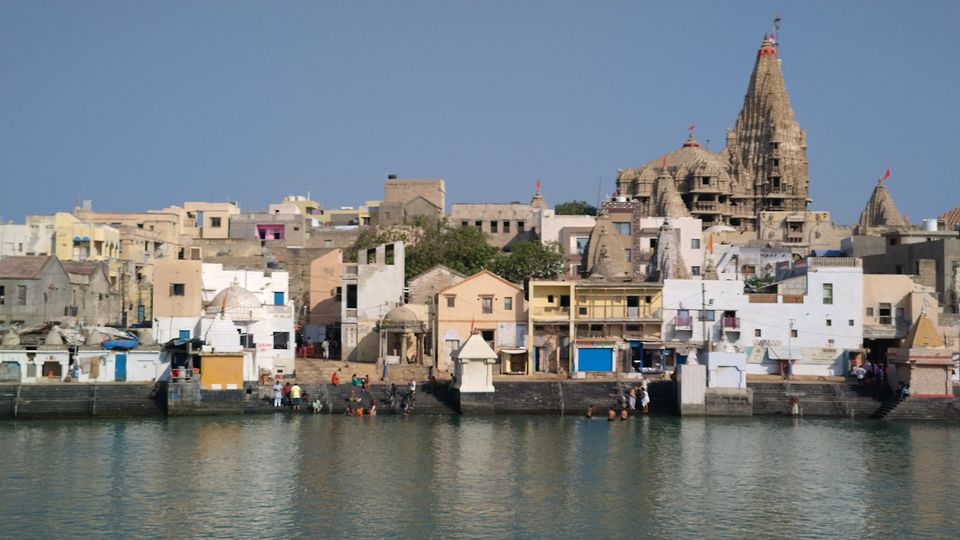 I was looking for a few places around Mumbai to take my Mother to.
Few places that came to my mind were Murdeshwar, Dwarka and Shirdi.
Finally I zeroed in on Dwarka and added Somnath to it.

Also, I didn't want this trip to be too heavier on my pocket as this was my first self planned trip.
Train from Mumbai to Dwarka
This is the most economical and safest way to reach Dwarka from Mumbai. It took more than 12 hrs for us to reach Dwarka. Almost 3/4th of our Day1 was spent in traveling. If you cannot afford more days, avoid a train journey.
We checked into a hotel that we booked in advance which is just at a walkable distance from the temple.
Dwarka is such a lively town. The narrow streets that lead you to the Dwarkadish Temple are surrounded by few ancient constructions that take you back to the Dwaparayuga times. The architecture of the temple is so mesmerizing that I didn't feel like leaving the temple.
The view of the Arabian Sea from inside the temple makes you stare at it perpetually. We spent the evening of Day1 viewing the sunset at the Dwarka beach (will be telling about this in the next few lines) and street shopping around Dwarka.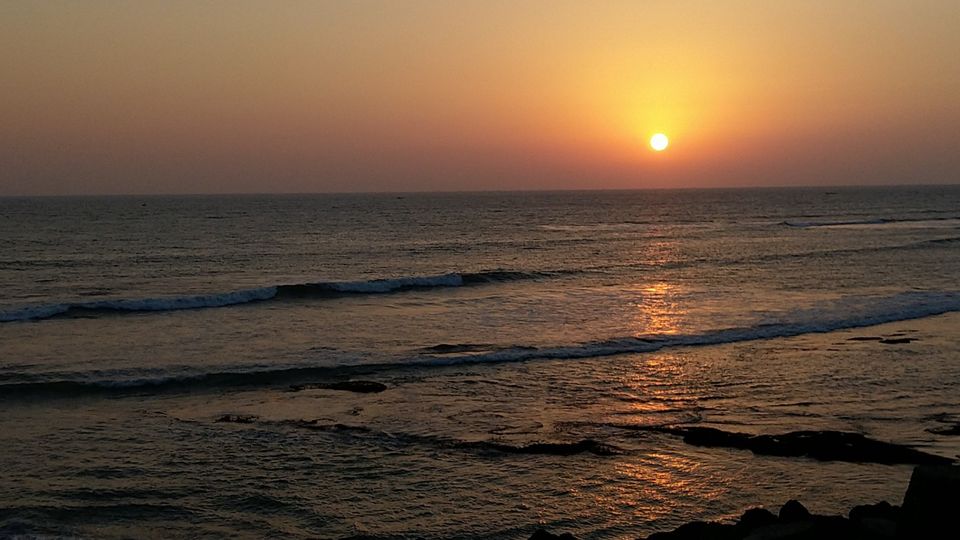 Early in the morning we went for a Darshan again. Nageshwar Mahadev temple(one of the Jyotirlings) is situated at 28 kms from Dwarka. So we took an auto to the temple after finishing our breakfast. You can get a sight of few peacocks on your way to this temple. We returned by 10 AM to our hotel.
I inquired about public transport to Somnath from Dwarka. There are a very few options if you prefer to take public transport. So I booked a bus that starts at 3pm in Dwarka.(Train is the best option which I came to know about later.) We spent some time near the Dwarka beach. It is so peaceful, clean and calm. The blue color view of the sea makes you awestruck.
We visited Bhadkeshwar Mahadev Temple in Dwarka which is situated more or less in the sea before taking our bus to Somnath.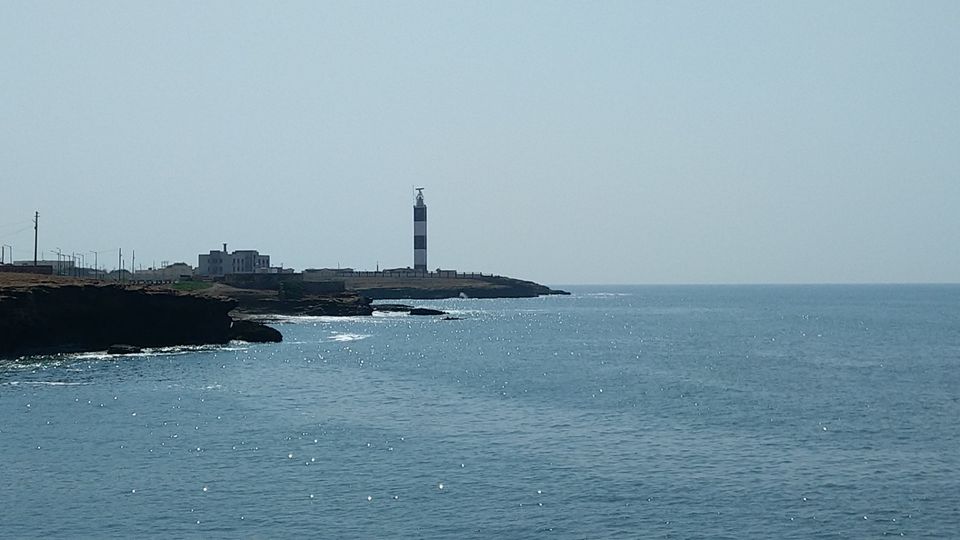 Bus journey to Somnath
is long and tiring. Please book your Somnath hotel in advance so that you need not go in search of them after a long journey.
Somnath temple, one of the Jyotirlingas is one of the best temples I have ever visited. Again, the architecture of this temple is excellent which is delight to watch. The premises of the temple are clean and well maintained. You can get a view of the arabian sea from the premises of the temple. I felt like spending my whole day watching the sea from the temple premises.
We took a night bus of GSRTC to Ahmedabad and reached there the next morning. We went to Sabarmati Ashram in Ahmedabad before taking a flight back to Mumbai.
Finally, I am very happy that my Mother found it to be one of the best times she ever had.
Frequent Searches Leading To This Page:-
Best Tour Packages for Gujarat, Top Gujarat tour packages with price, Best Travel Packages for Gujarat, Best Gujarat Trip Packages, Gujarat Holiday Tour Packages, Top Gujarat Packages for Family, Places to Visit in Gujarat