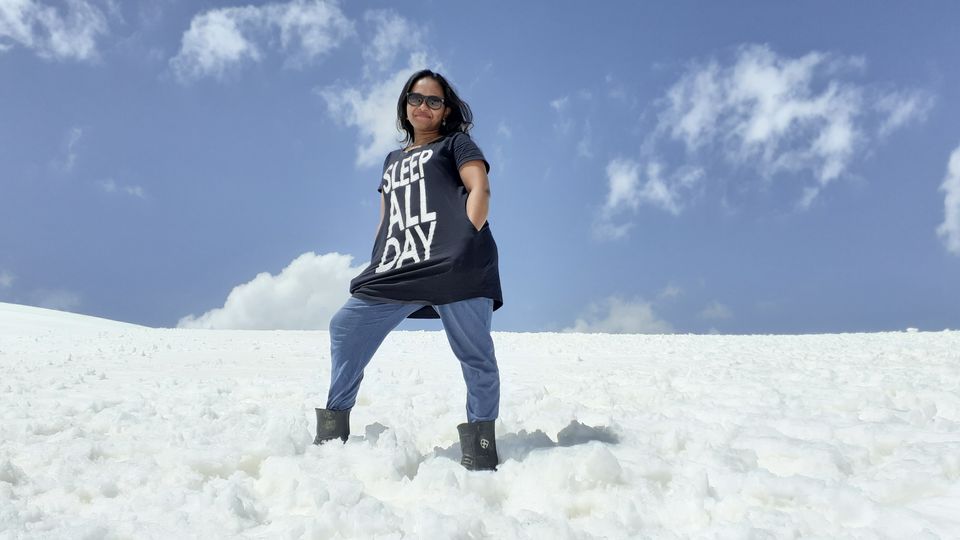 I had to pack my bags and run towards #Himalayas in order to deal with the heat this summer. Since I already checked out the Himalayan mountain range from Sikkim and Uttarakhand, I decided, it's now time to view to closer from Kashmir.
I can't explain the joy I experienced looking out the window from the plane at the #snowcappedmountains. I had to resist my urge to take pictures since it's not allowed to take the pictures in Srinagar airport because of the whole security thing.
However, as soon as I landed in Srinagar, my phone didn't work. I had to buy a new sim card to make and receive calls. And from there, I took a cab to HMT from where I am supposed to take another taxi to go to my dream destination, Gulmarg.
The entire journey to Gulmarg was scenic will multiple hair-pin bends and huge pine trees on either sides of the road. After reaching Gulmarg, I was stunned to see that the paths are still covered with snow and the hotel where I stayed, #HotelPoshwan had a heap of snow on its front porch. I felt like a kid who was visited by Santa Claus. The room in the hotel was cozy and warm. After refreshing, I walked down the path to visit #Ranitemple which was just a 5 min walk from the hotel. It stood high with the sun setting in the backdrop. Oh, what a view! After a simple dinner, I called it a day.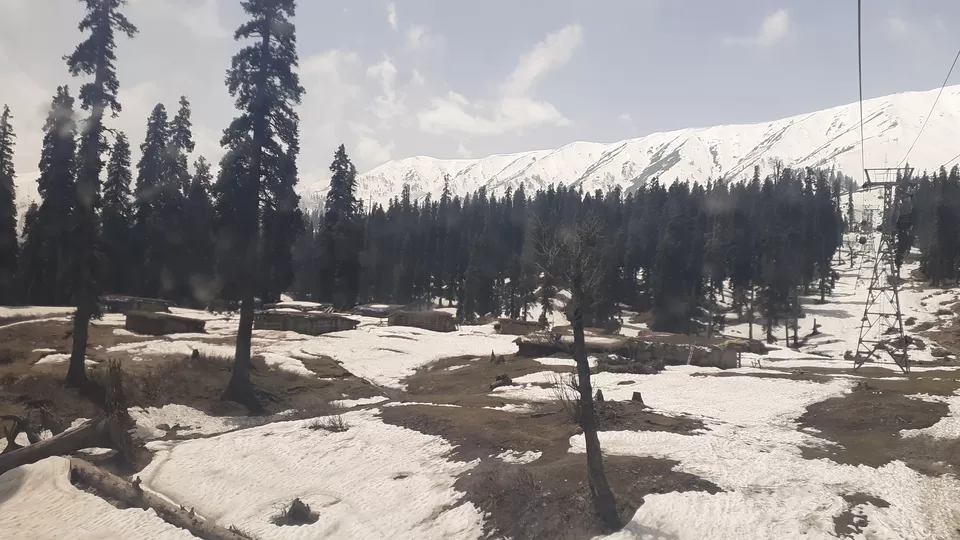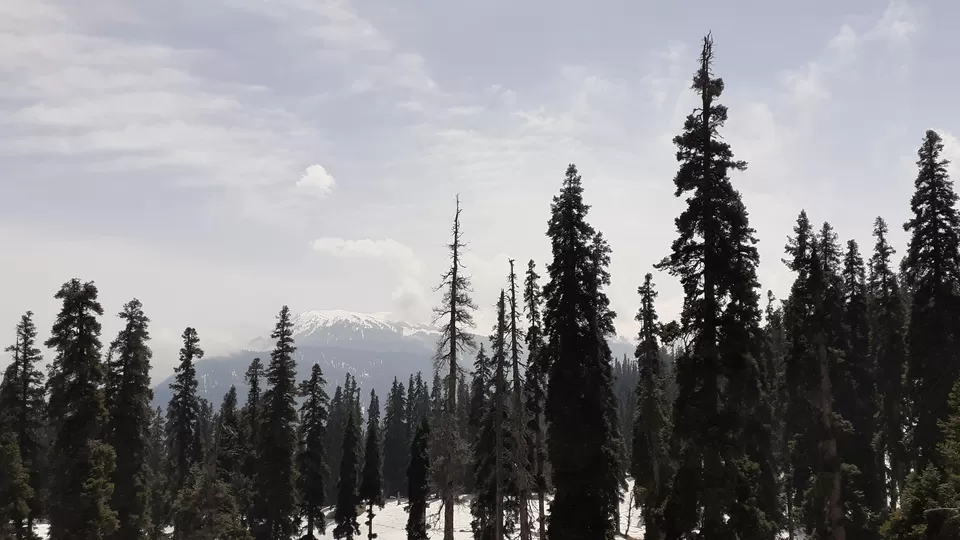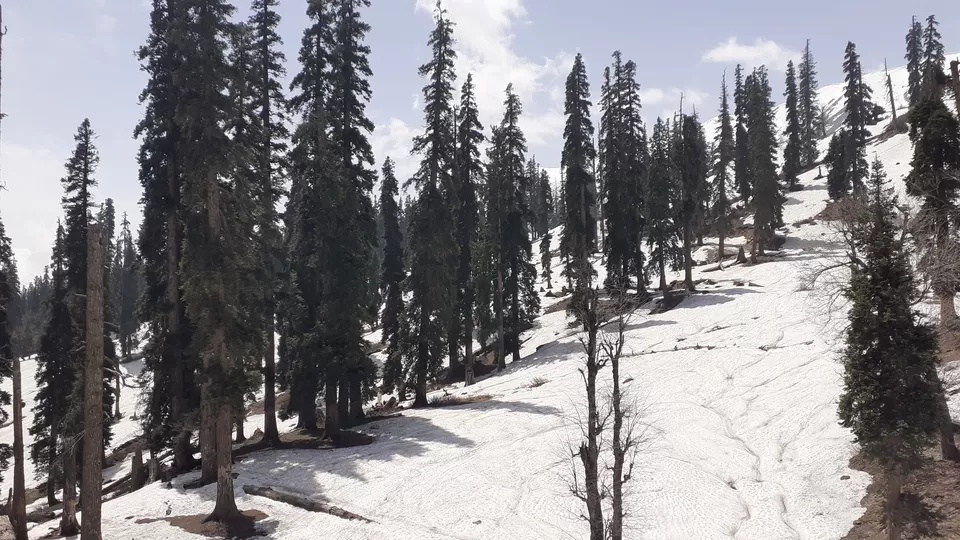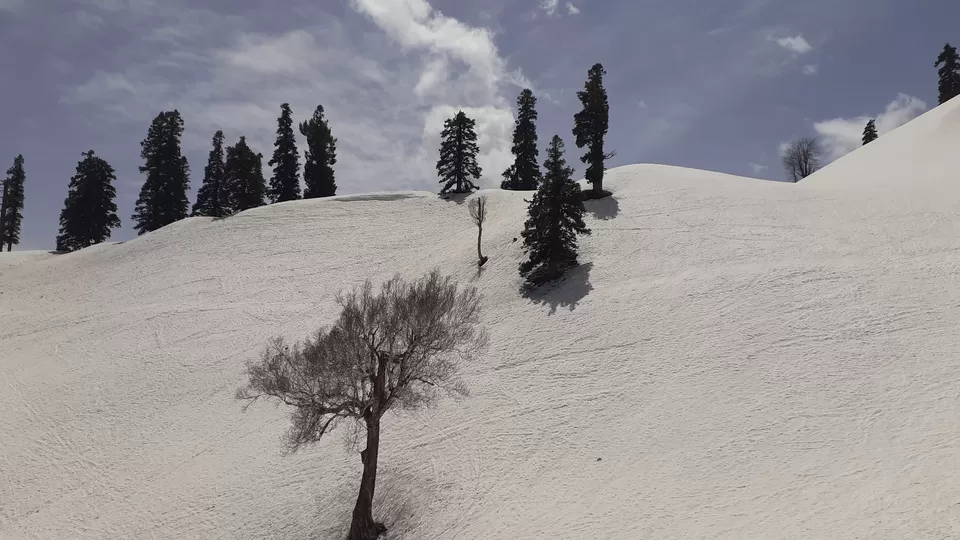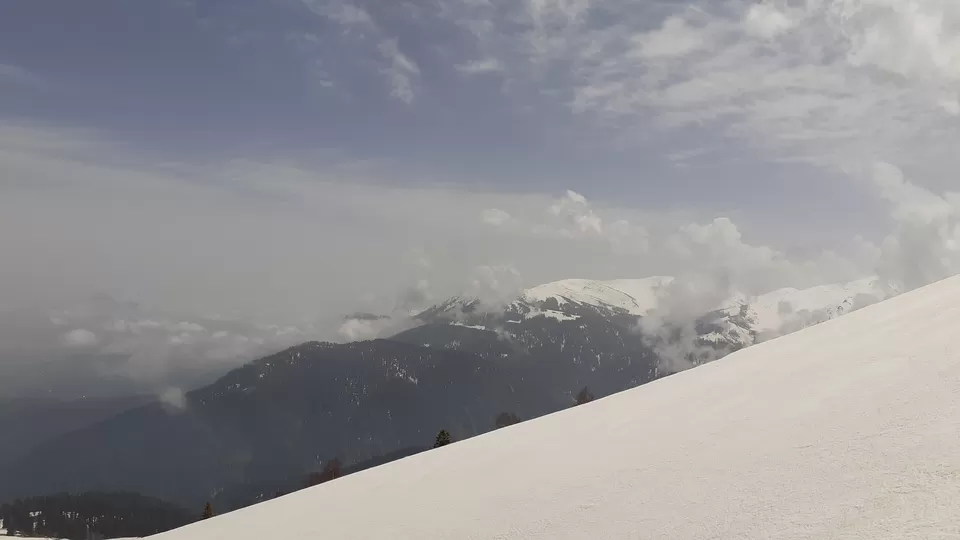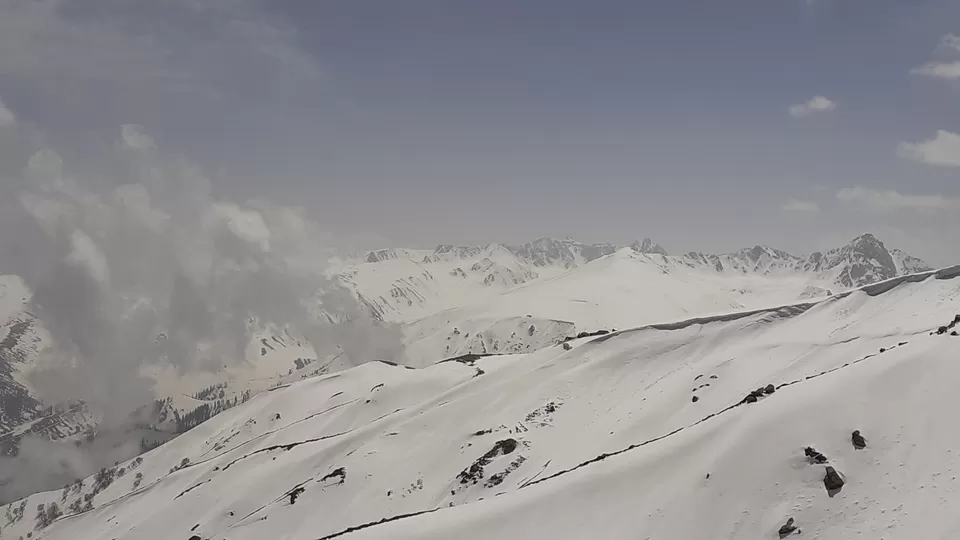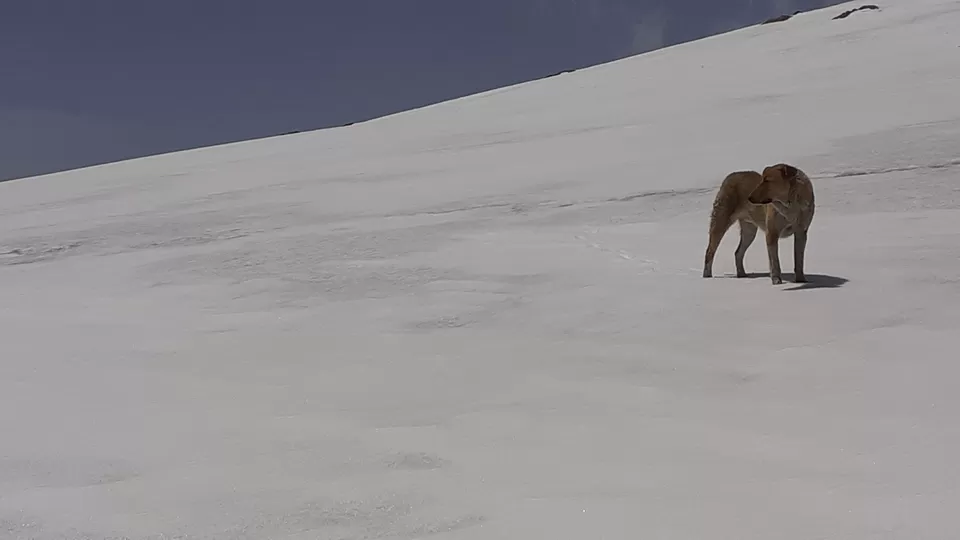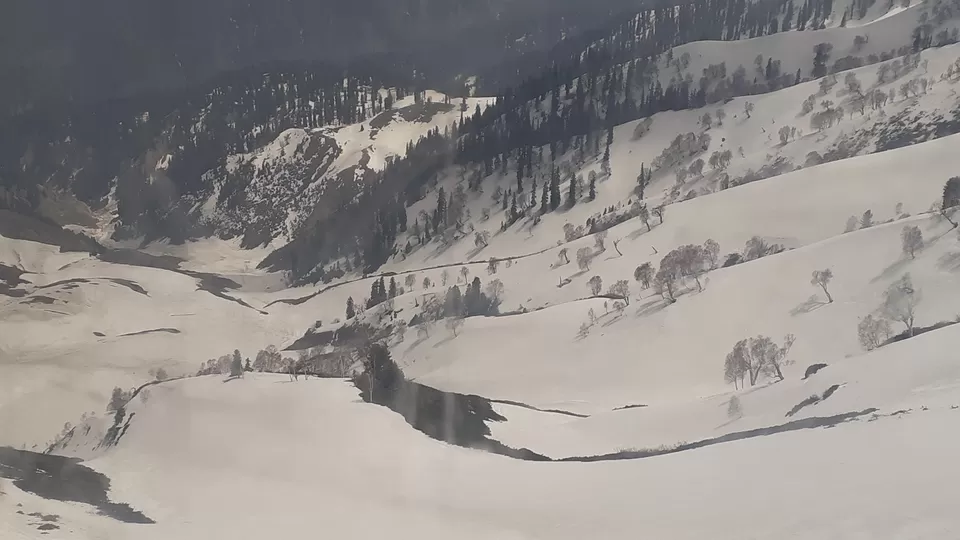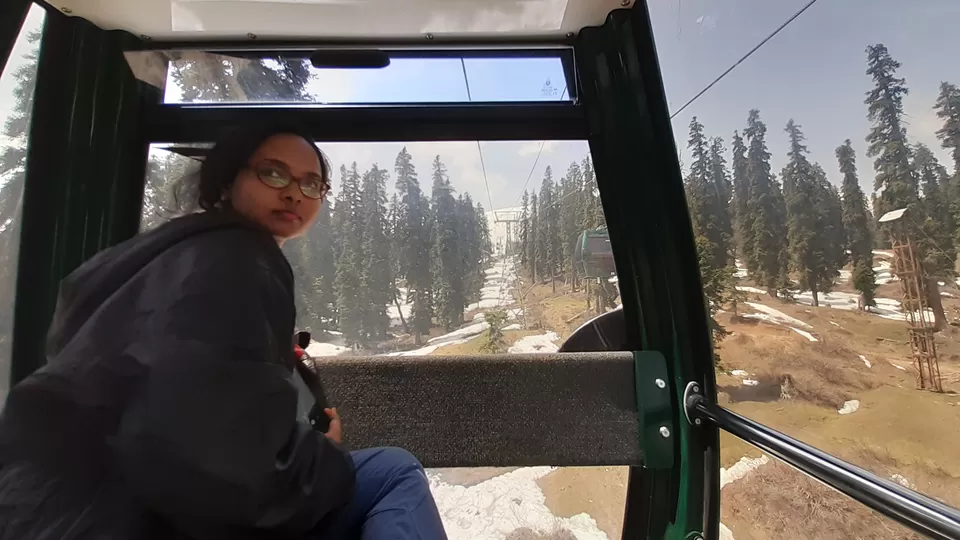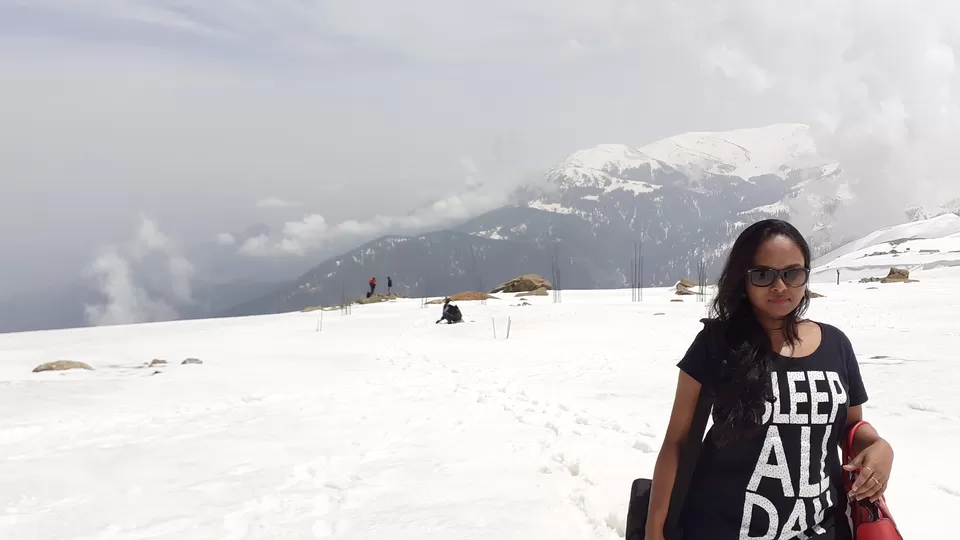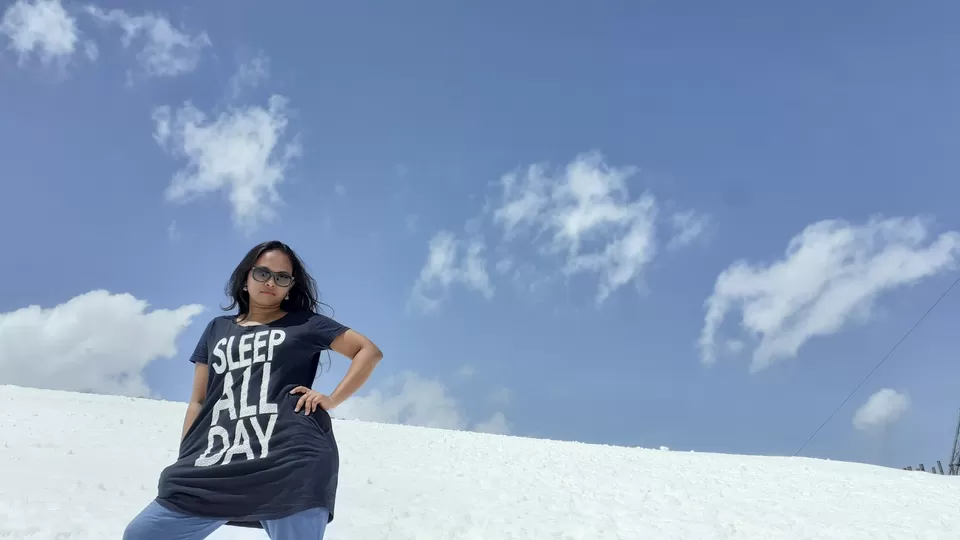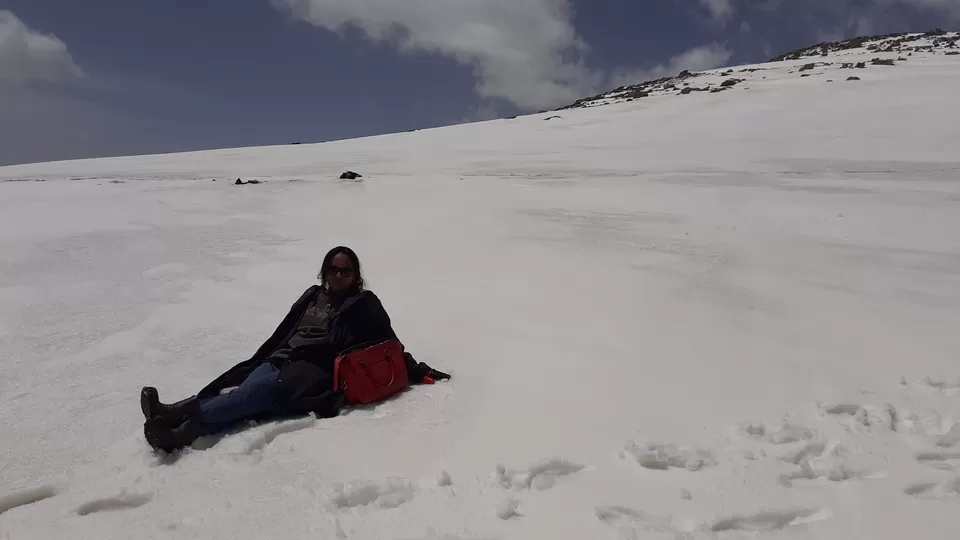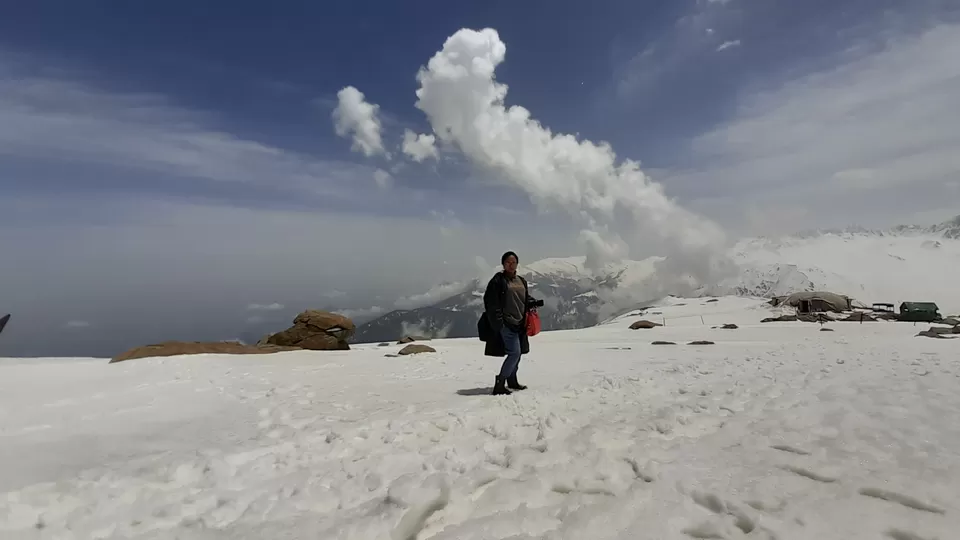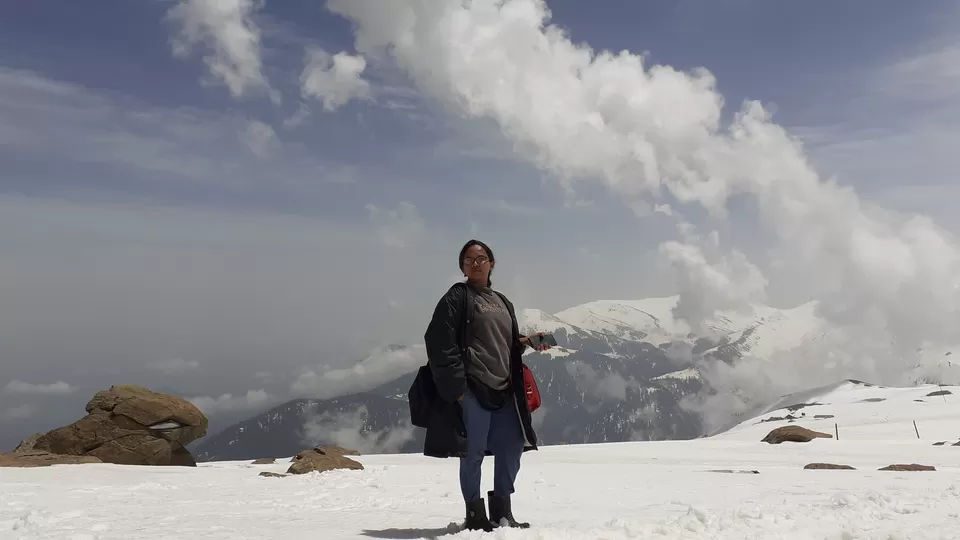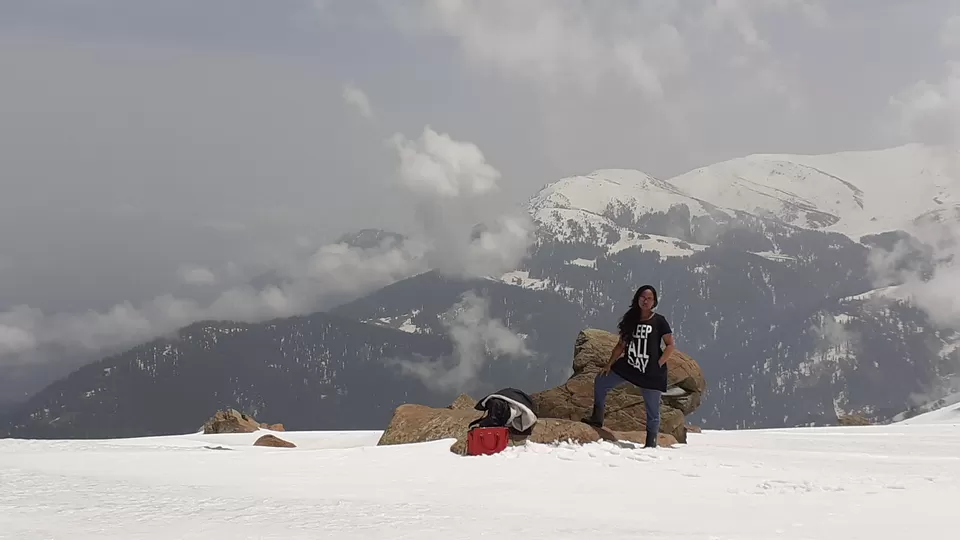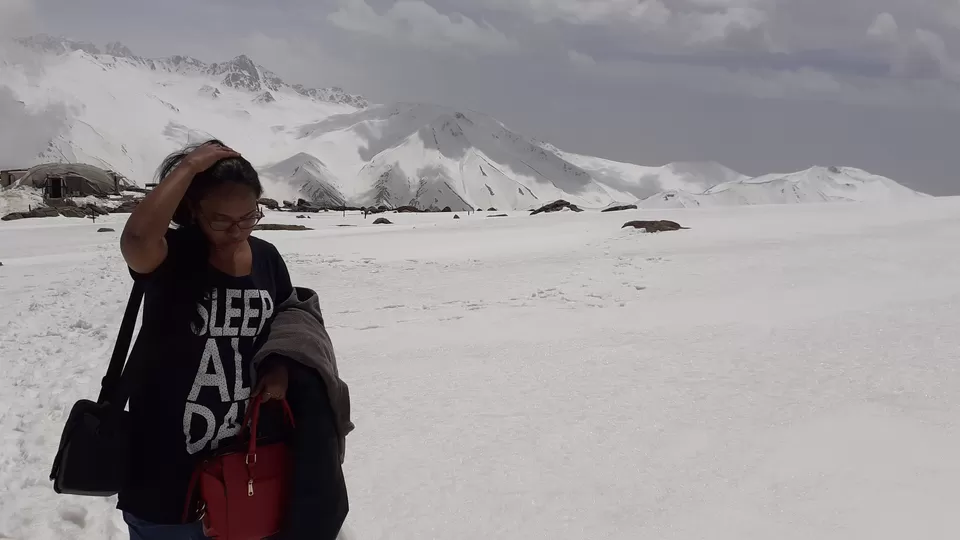 Next day, I decided to walk to the #Gondola. Gondola is the world's highest operating #cablecar. There were taxis and horse rides, too but I chose to walk. It took me 25 minutes to reach Gondola (I stopped few times to click some nice pictures on the way). There were many guides outside hovering around suggesting that they would guide to the top. But I thought it was unnecessary. I took the ticket for the second stage to #Apharwat peak. The entire ride was mesmerizing and I can't put in words the beauty of this journey. There was white snow everywhere. Upon reaching the second stage, I lost my words for good. I jumped and screamed with joy seeing the snow around me. I clicked plenty of pictures #posing with my #jacket #goggles #gloves and #kneehighboots.
There is a skiing school at the first stage but I didn't go there because of the crowd. I was good at the top of Apharawat. If one is interested, they may go snow biking at the first stage. It's an experience one must know before dying. When I came down, I must tell you, I was a different person.
I had my lunch and rested for the day after doing a little shopping.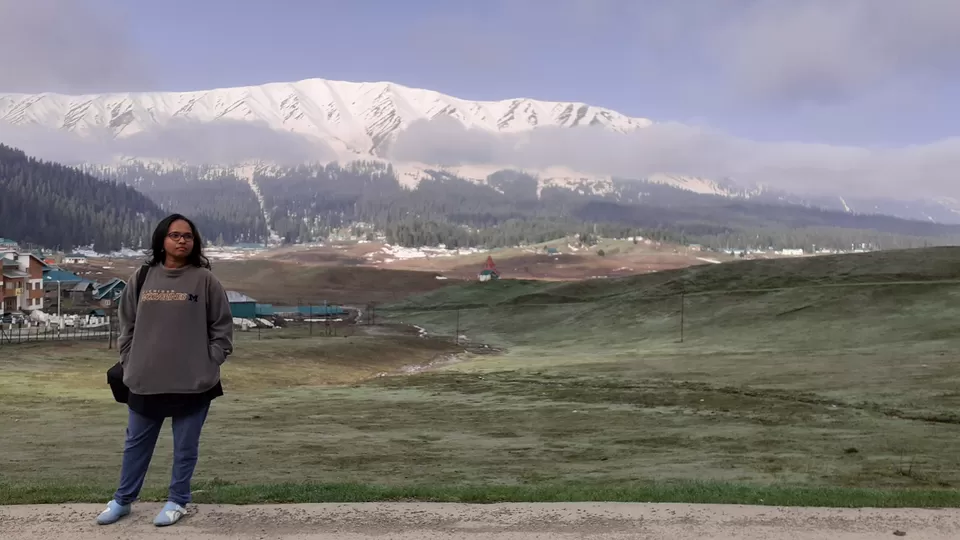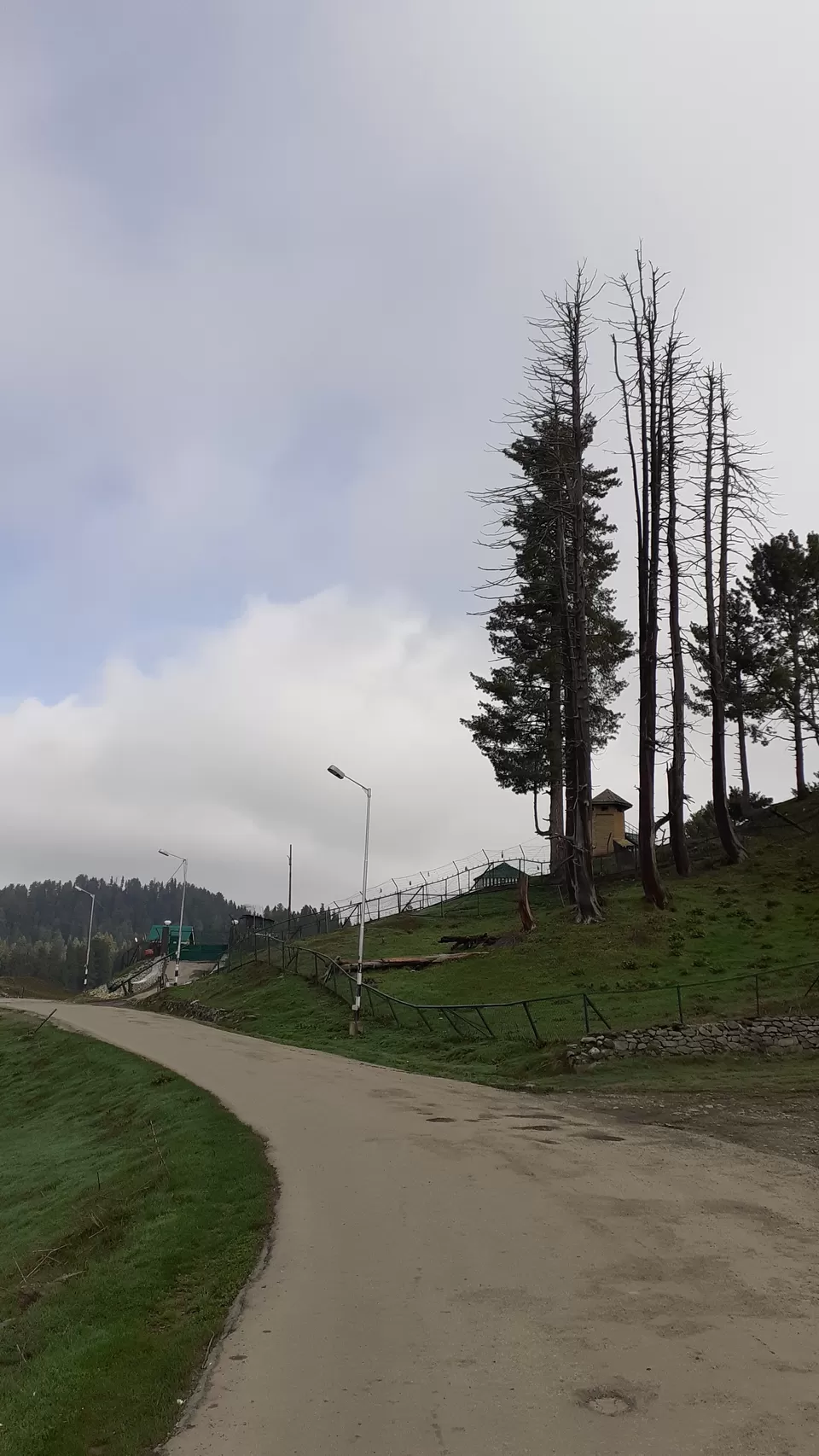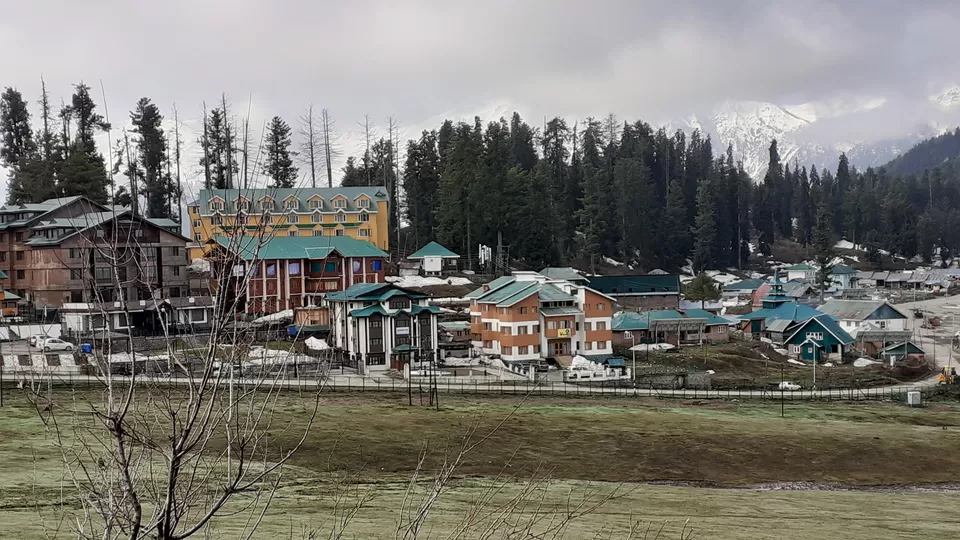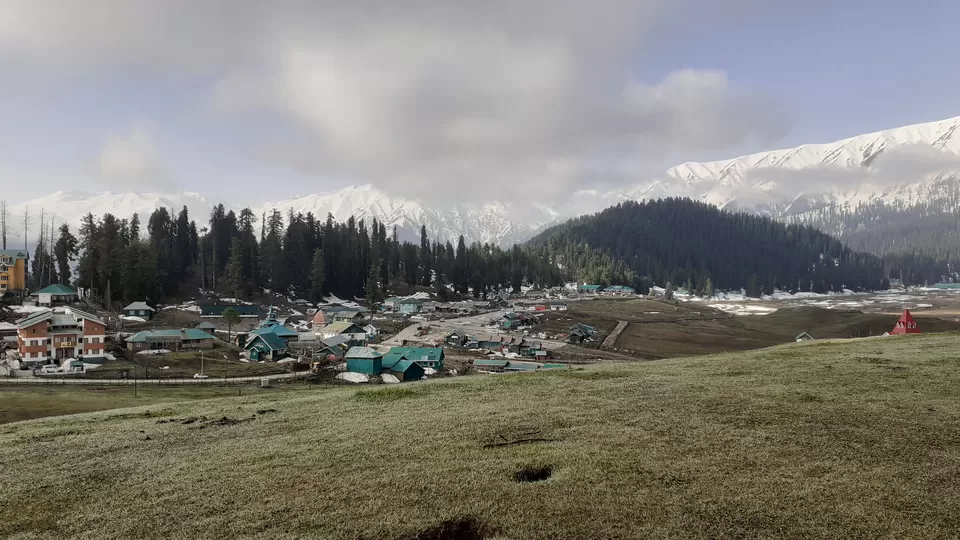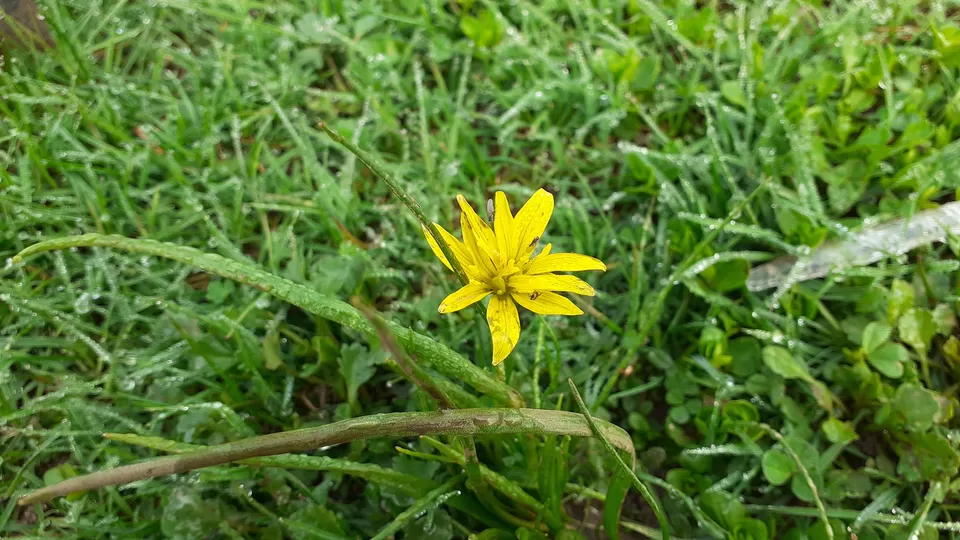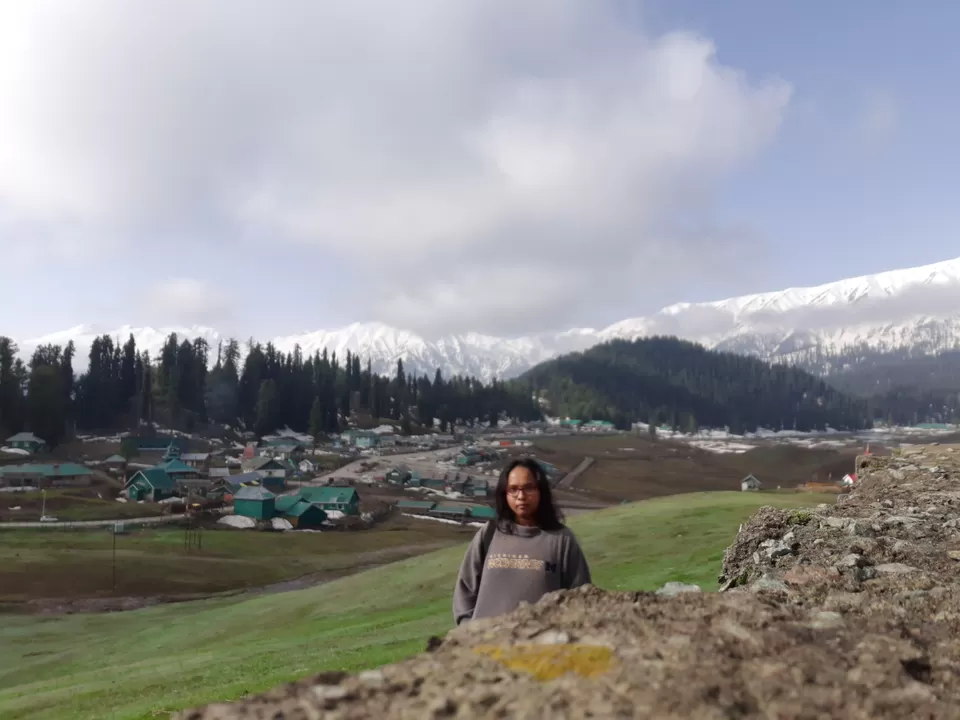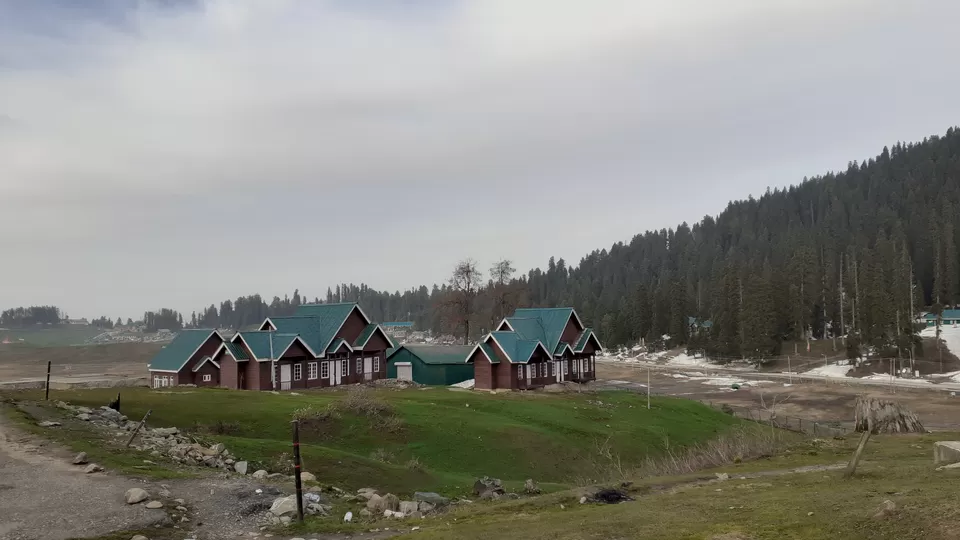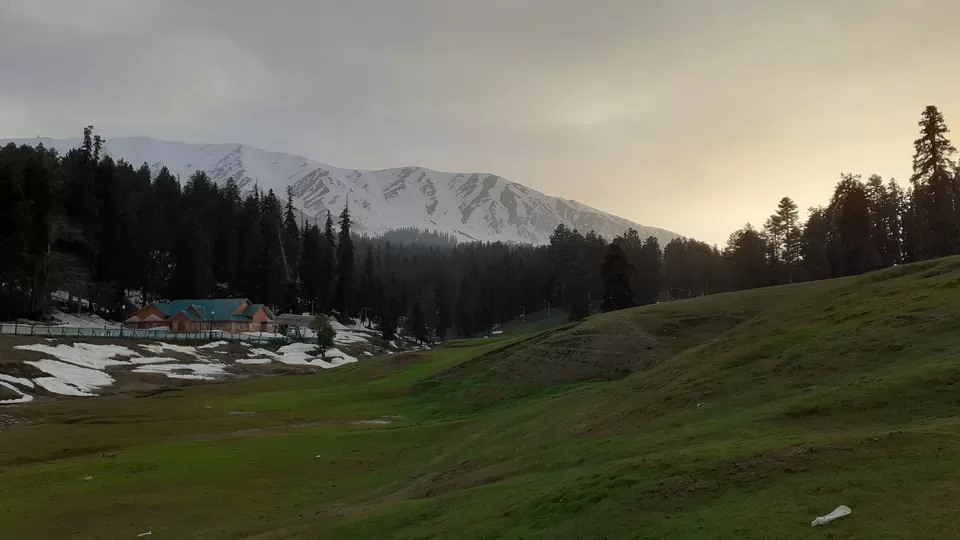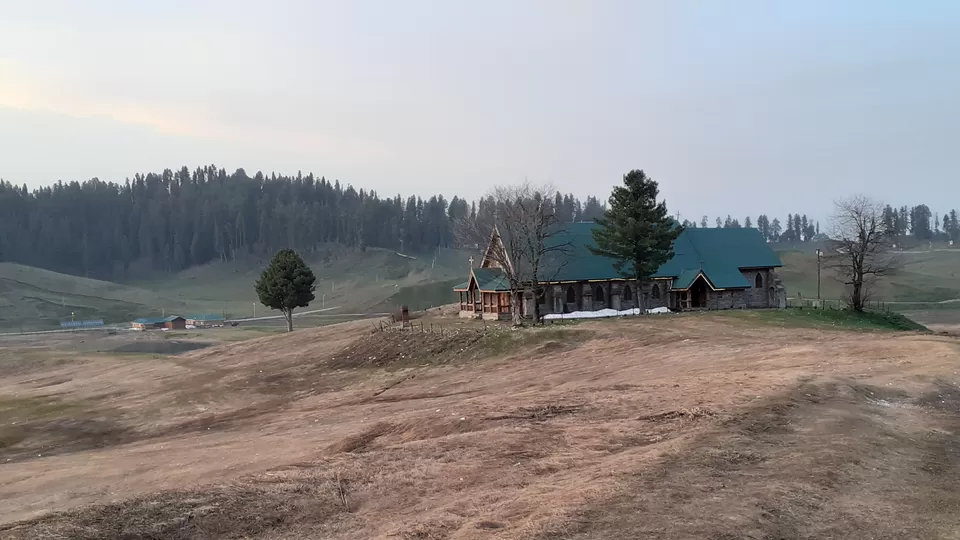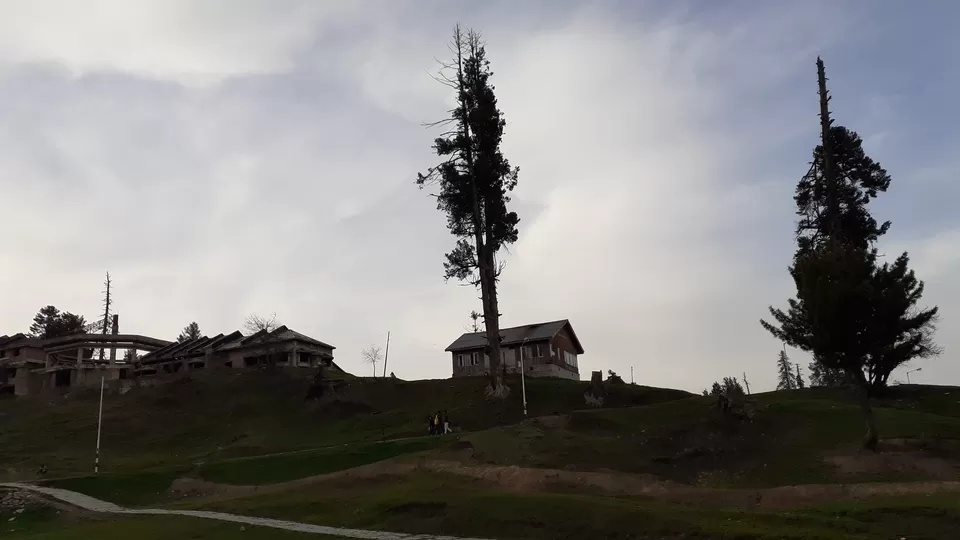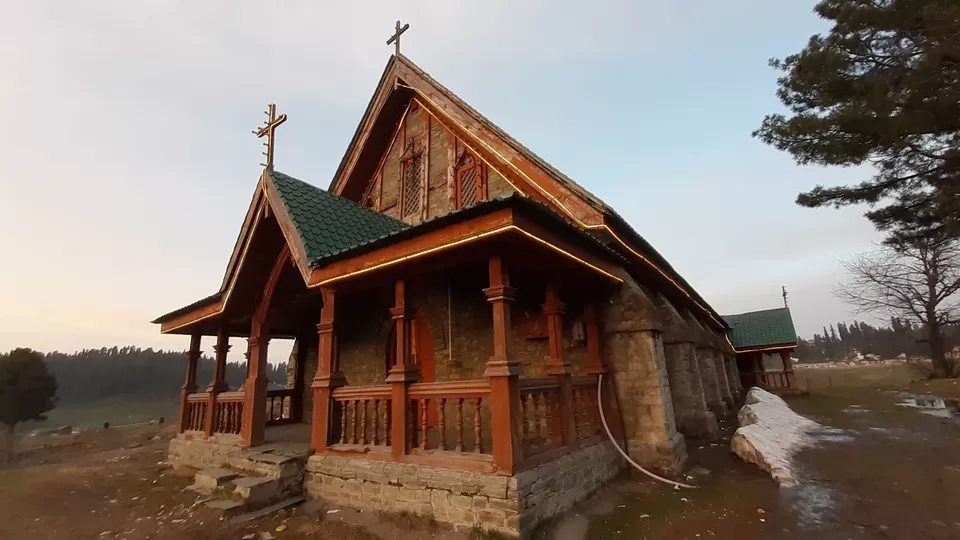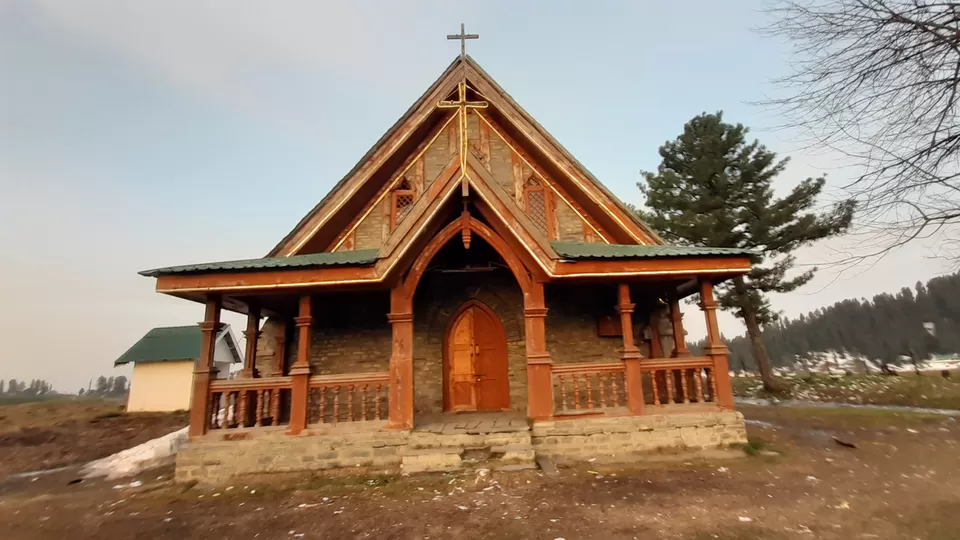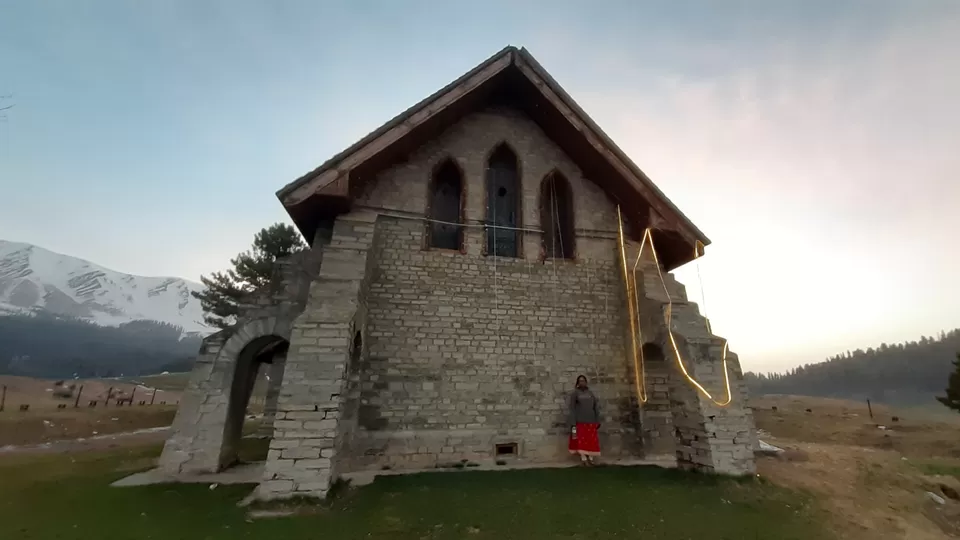 The next day morning, I woke up early and explored the nearby pastures on the outer circle walk and clicked endless number of pictures. After my breakfast, I took a #bikeforrent and drove to all the beautiful places nearby.
Among them all, St. Mary's church is the best with great architecture. Khilanmarg is also a great place to visit. Last but not least, I visited the #GulmargBiosphereReserve.
All in all, it was an incredible experience. While the temperature was very high in the south, my trip to #Gulmarg cooled me to a great extent.