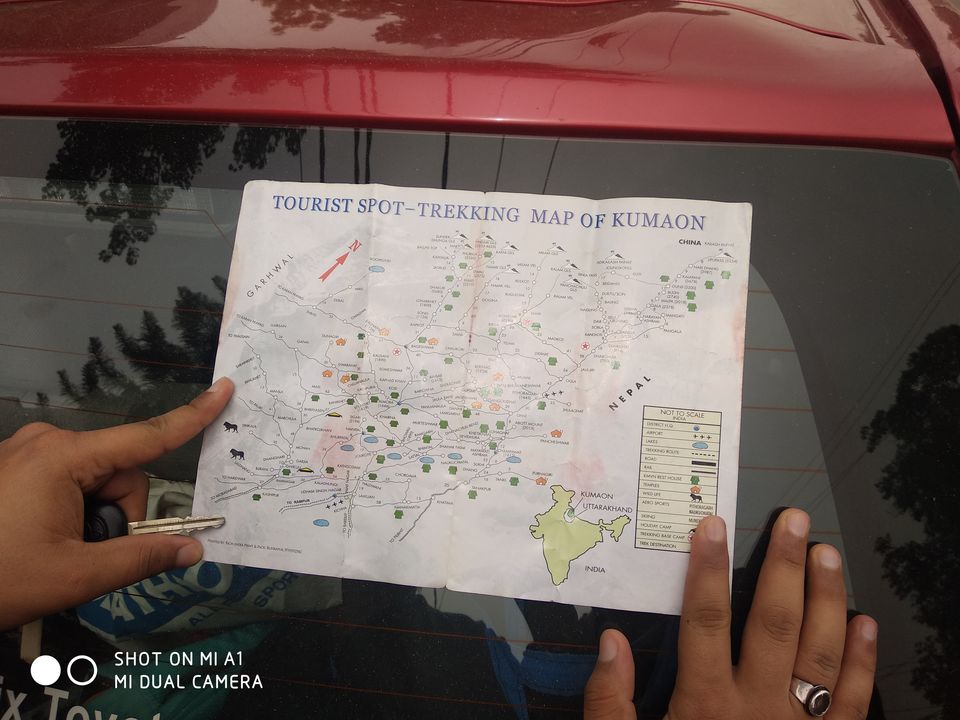 We always thought to look forward to weekend gateways or small trips to take away ourselves from the hustle of the city life and enjoy the soothing sound of cold wind across a dreaming landscape. But the real question is how often we get to see the mother-nature in her purest form. Is it really so difficult to step out of the busy and fast moving livelihood we poses. The answer is a definite no, it's just about to stop for a second and give a thought about the web we have been weaving around. We all have such serene places around which can bring peace to its core in our vague and meaningless routine.
In a recent such motion of jostle, I came across a similar place when I step towards Binsar, the scenic and majestic view of Kumaon. Situated at 1638 mtrs of height, we are talking about the cultural capital of Kumaon, Almora. Locals say that its traces can be found in Mahabaharta as well. More than 20 temples are there which are worshipped such as Kasar devi, Jageswar etc.
Interestingly, Almora is a part of Kumaon region of Utarakhand which was earlier known to be Kumanchal, land of Kumavtar(the tortoise incarnation of Lord Vishnu). Such calmness can be feel in the serene views of Himalyan ranges visible from a small town named Binsar, which is hardly 33kms from Almora city where we headed to find our lost souls.
Day 1:- Delhi to Kasar devi(Almora)
We were a group of 4 individuals starting from Ghaziabad towards Rudrapur as i was the one they had to pick, thanks to the nuance nature of my work. Normally, the route is Gaziabad to Mordabad via Hapur, then Nainital and finally Almora which is an approx 8 hrs ride.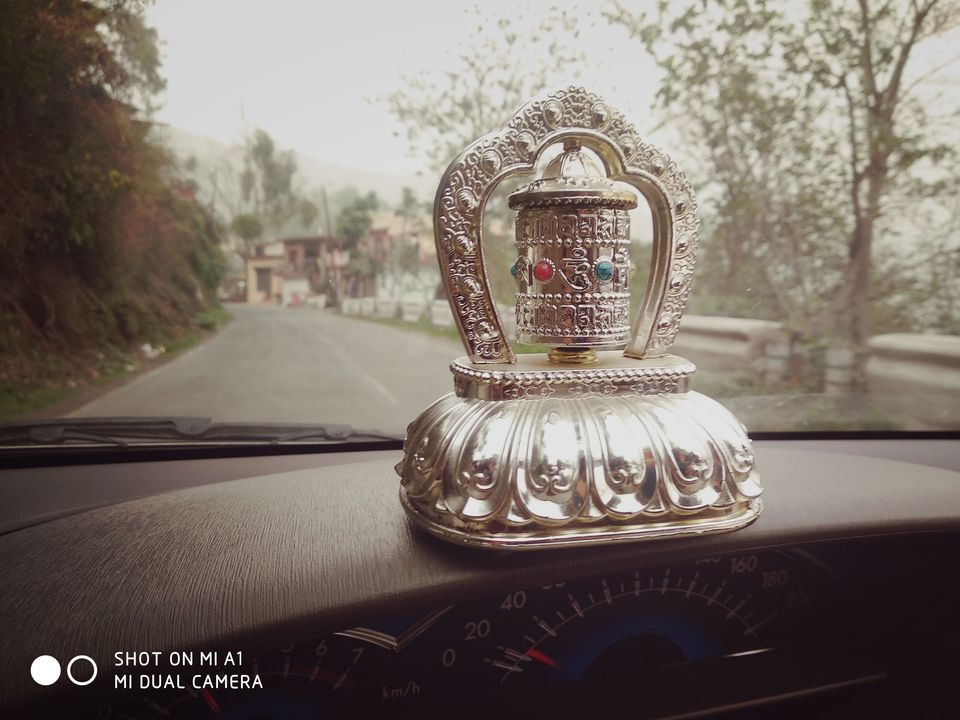 Almora is one such place which will give you a glimpse of sudden cold breeze and make you feel closer to mother nature by the lush green trees. It has a sumptuous cuisine, magnificent wildlife, coupled with an easy accessibility.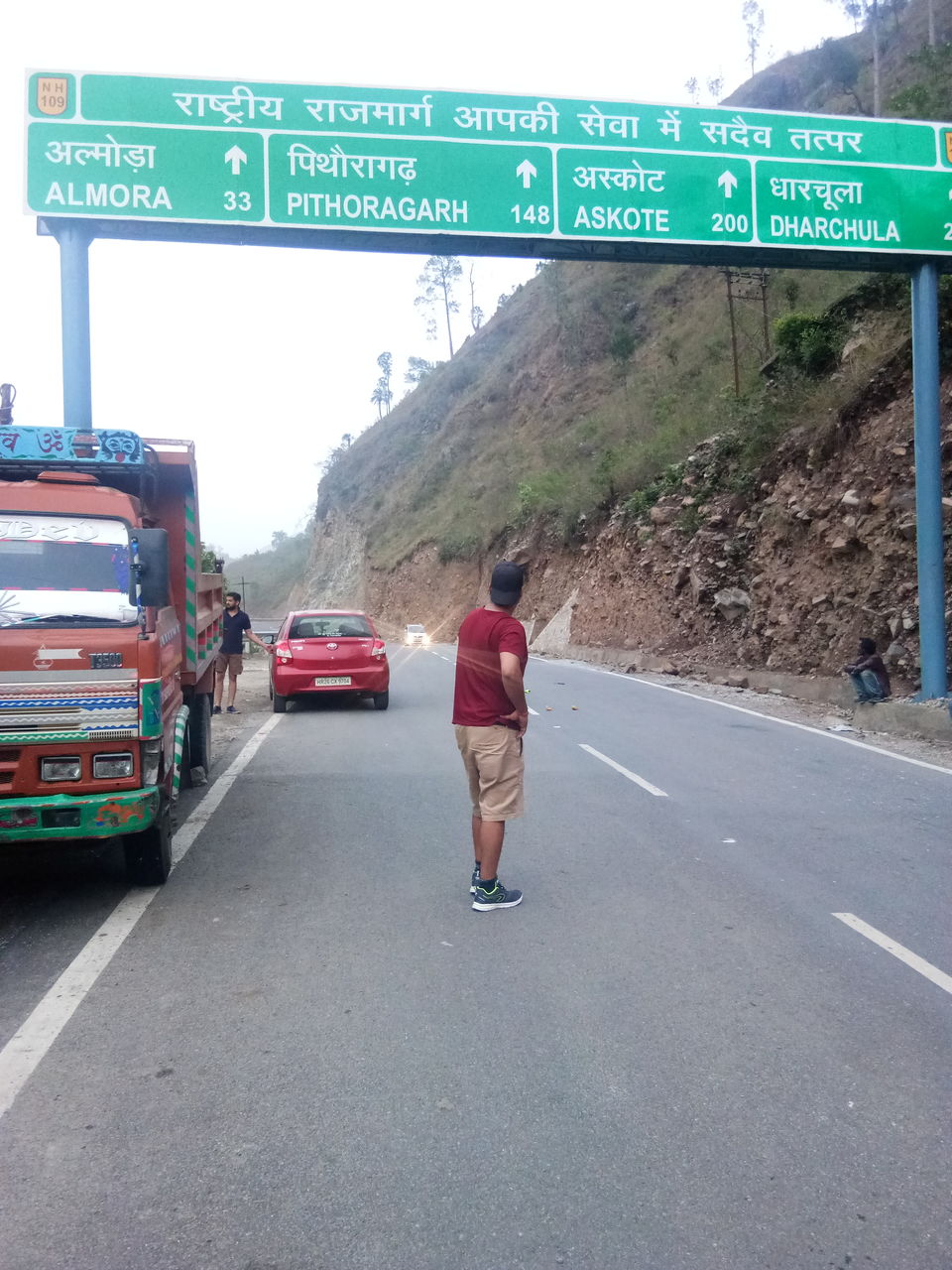 We chose our first destination Mohan binsar retreat 10 kms from Almora suggested by a friend and is one of the offbeat place to stay with a beautiful picturesque. Unfortunately we didn't made early booking and was hung between the jig saw of resorts and hotels. We ended up booking another gem of the beautiful hill, Kasar Jungle resort, the view was breathtaking, silence which could be heard from miles. It is located near Binsar Wildlife Sanctuary and popularly known as Hippie hills due to hippie movement which brought it to International maps.
On the way to resort one can find Hotel New Dolma & Restaurant which is more economical and handy option than Kasar Jungle Resort.
Day 2: Kasar Devi to Patal Bhuvneswari
Next day morning was like the way we always dream of, cold winds, drizzle, a cup of mesmerizing tea and nature in it's purest form.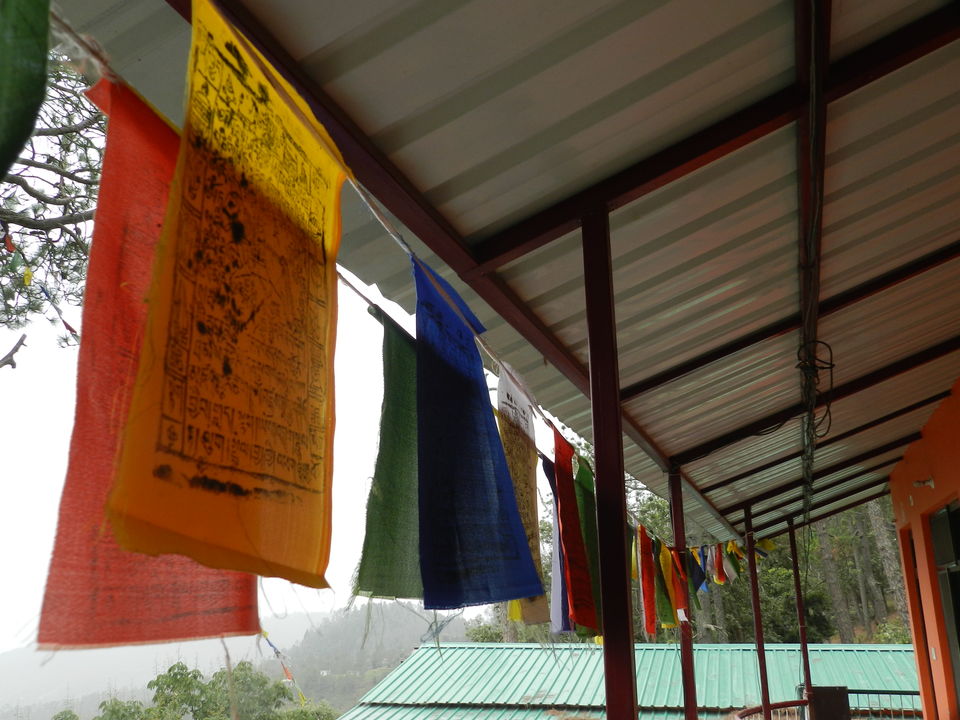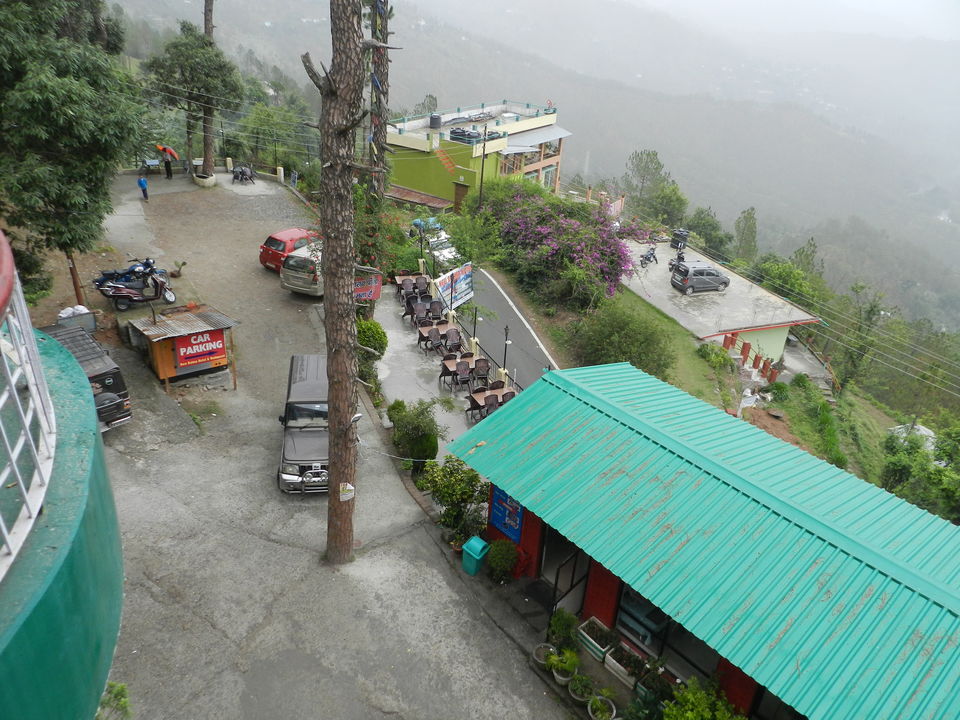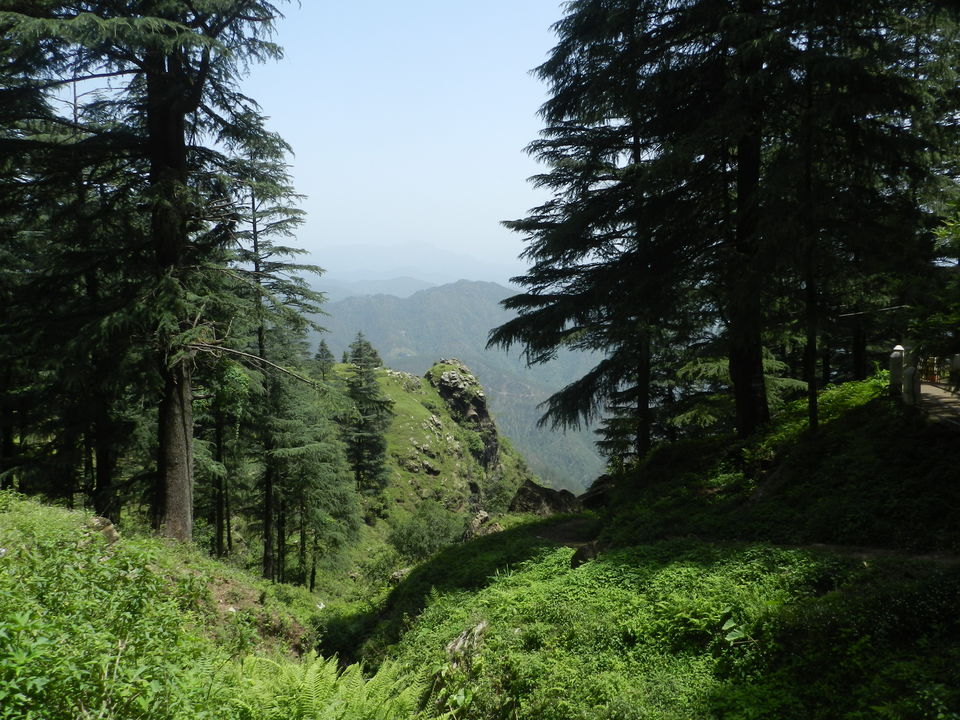 We moved to Kasar Devi without having breakfast. Kasar devi is known to the world as a Mystical Magnetic Field temple where one can Meditate and find peace. People like Bob Dylan/Nehru/cat stevens/Uma Thurman vacationed. Swami Vivekananda meditated here and it was believed that during his Meditation he was so engulfed that a flair of fire came on his face and he realized that he is meant to serve humanity after which he broke his meditation.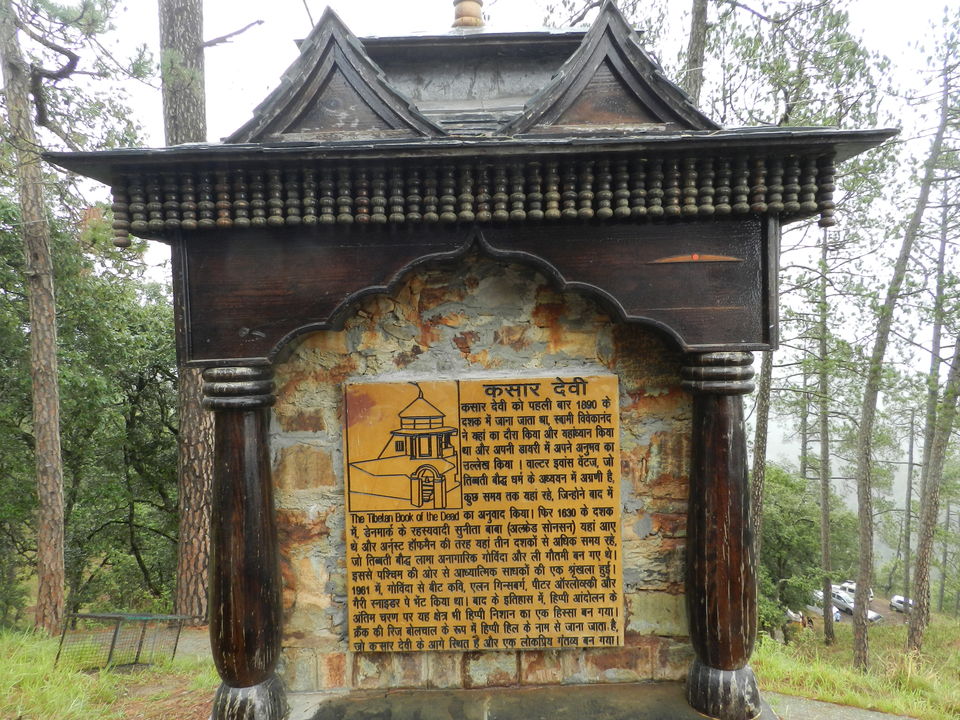 On a clear sky one can see Nanda Devi and Nanda-kot snow capped mountain peaks. It is also known as Crank's Ridge and you can google psychologist Timothy Leary who was fired from Harvard University for advocating the use of psychedelic drugs. President Richard Nixon called him the "most dangerous man in America." What else I can say, this person stayed here.
We meditated here for a while to witness a similar connect, however, it is convenient to say that one need a better concentration to clear their thoughts and feel their inner souls, else it would be another religious place to wash sins through a holy water.
We put our regards to the scenic beauty for a while and move further to take another halt over a small cafe filled with hippies. I think its always excited to see someone you once desired to be. They are the people who actually gave up the fast pacing city life and settled down in such a tranquil.
Our next destination was Patal Bhuvneshwari a limestone cave temple 14 km from Gangolihat and a 5 hrs Drive from Kasar Devi.
The cave is believed to be connected by an underground route to Mount Kailash. We have been there but one cannot miss such an amazing relics of limestone to explain the preaches performed in early days to reach transcendence. It has a narrow opening and one has to slide through rocks holding chains to get inside.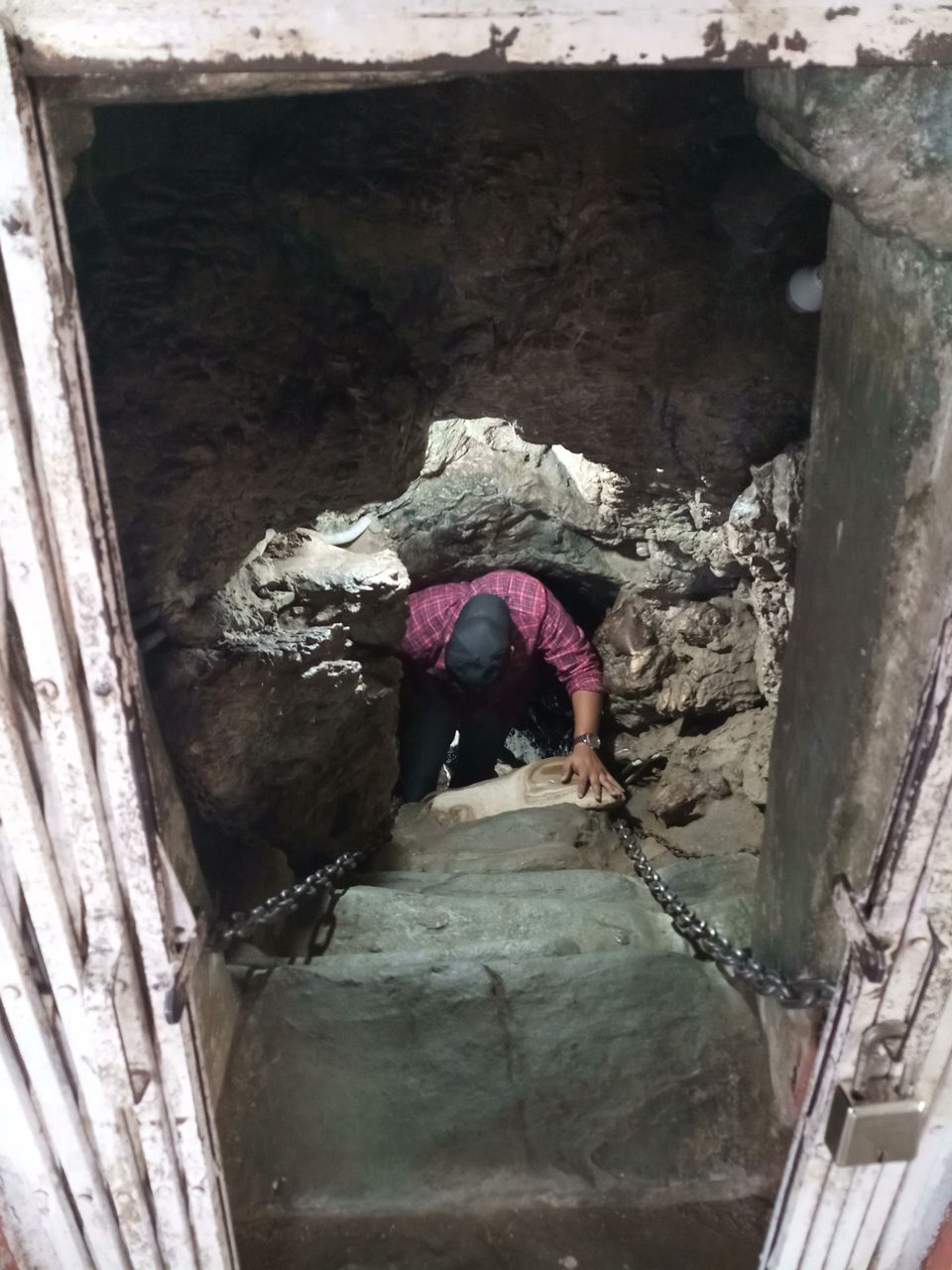 Cameras are not allowed that's why no photograph is available even on google the images are not clear."This awesome cave is believed to be as old as the earth itself.There are four entrances inside the cave named as 'Randwar' 'Paapdwar', 'Dharamdwar' and 'Mokshadwar'.
One can see the tongue of Kali Bhairav, Aravati of Indra, hairs of Lord Shiva and several other wonders inside the caves of Patal Bhuvaneshwar. It is closed after 5Pm so one has to reach there before that. We got there at 6Pm so guide there not allowed us.
We had to stay there to take the tour in the morning. There is a very nice guest house available at very cheap rates and most importantly food was incredible. It is situated at the gates of Patal bhuvneswar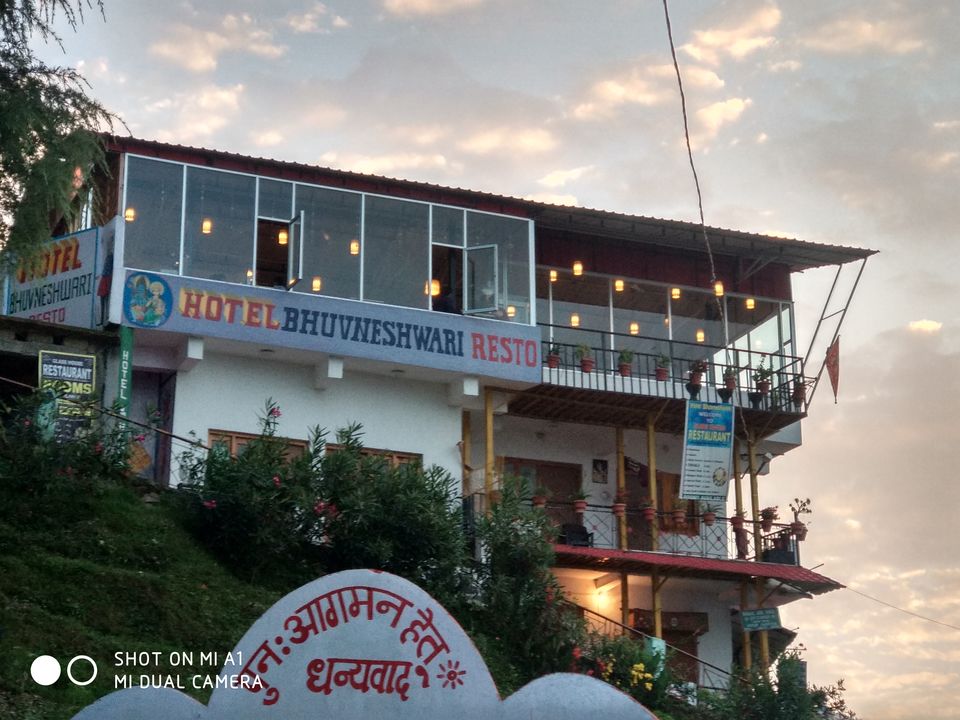 4 Persons in a single room it was designed in such a way but the best part was food. Bhang ki Chutney and Aam ki chutney were worth mentioning.
Day 3: Patal Bhuvneshwar to delhi
Next morning we woke up to realize that a leopard came late at night in nearby village. We rushed to see what we came for and after the visit we had our breakfast at the same restaurant we stayed in. Now the journey back to Delhi begins. In between we were looking back at our 3 days listening to "kabhi aisa lagta hai" by Lucky ali.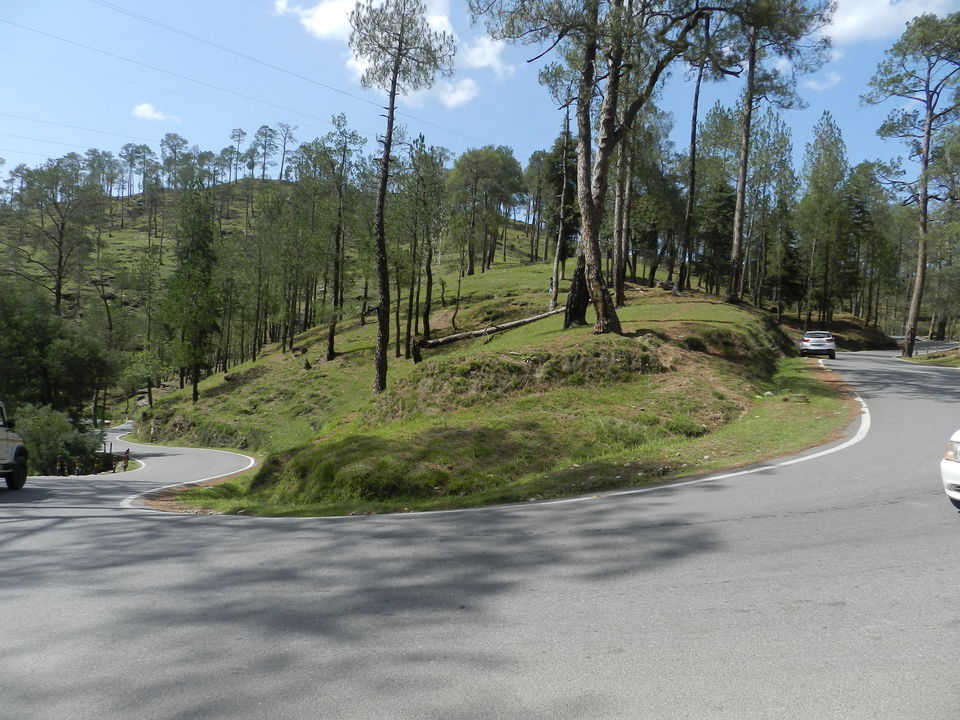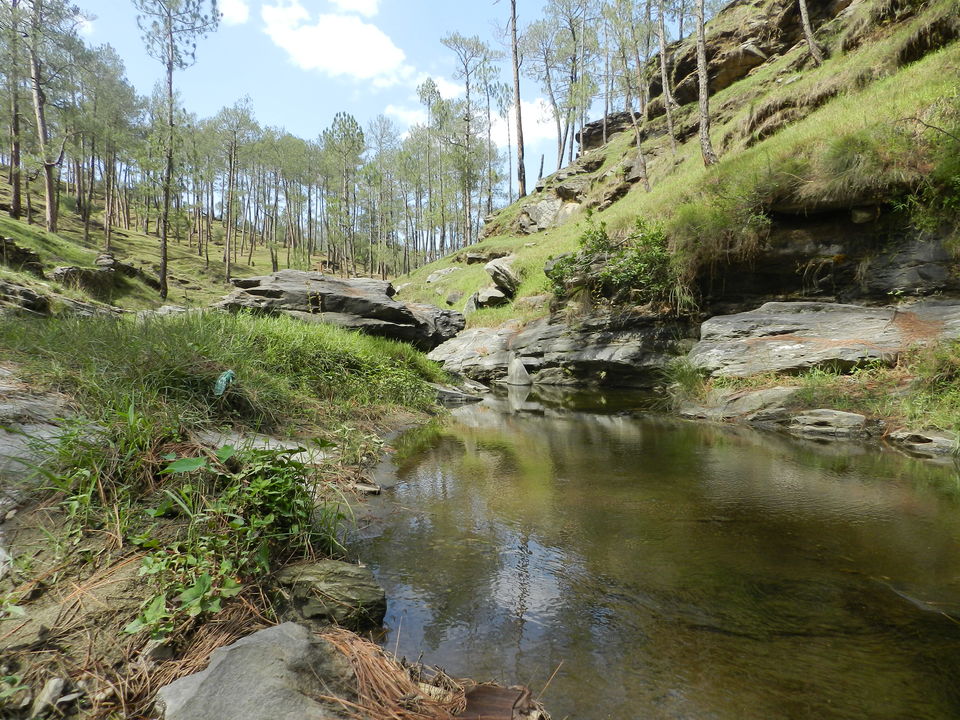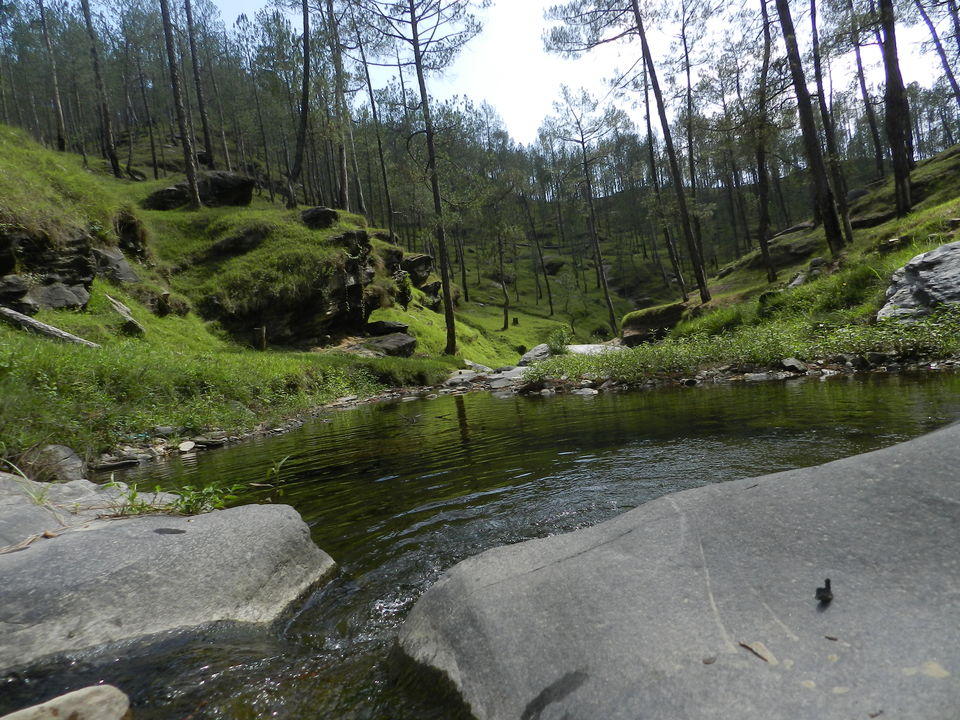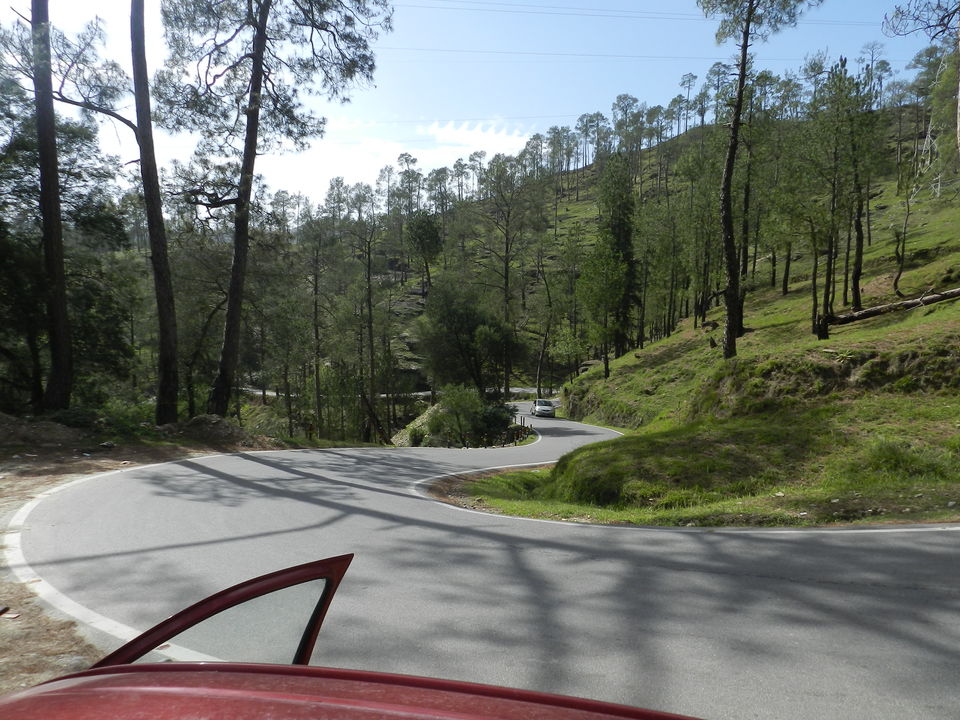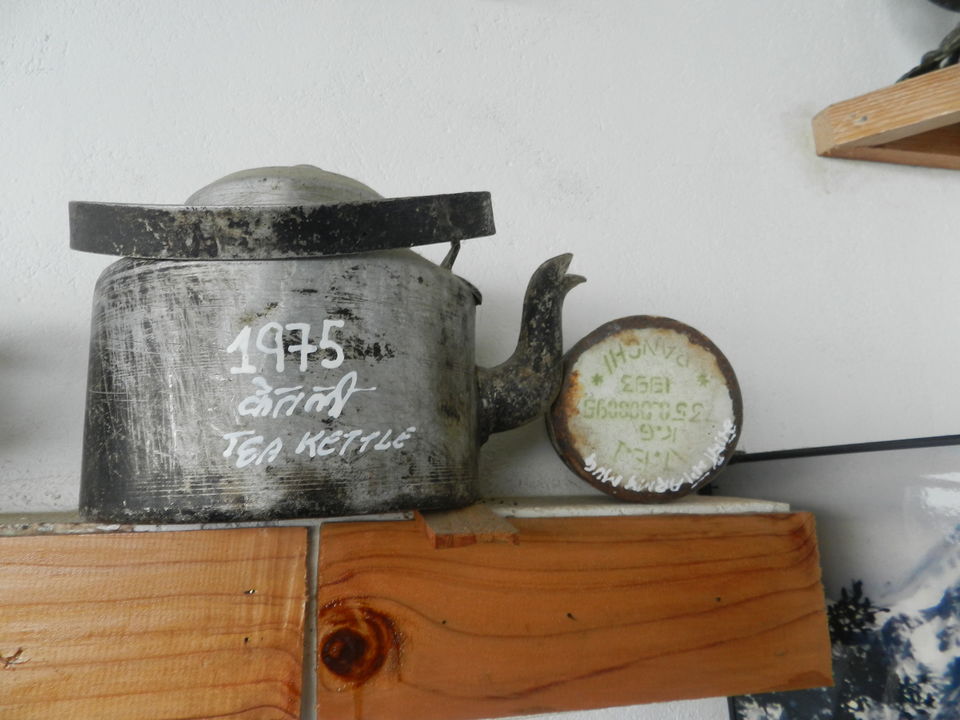 Lastly Mandatory our group photo(Without them it wouldn't have been so awesome as it was)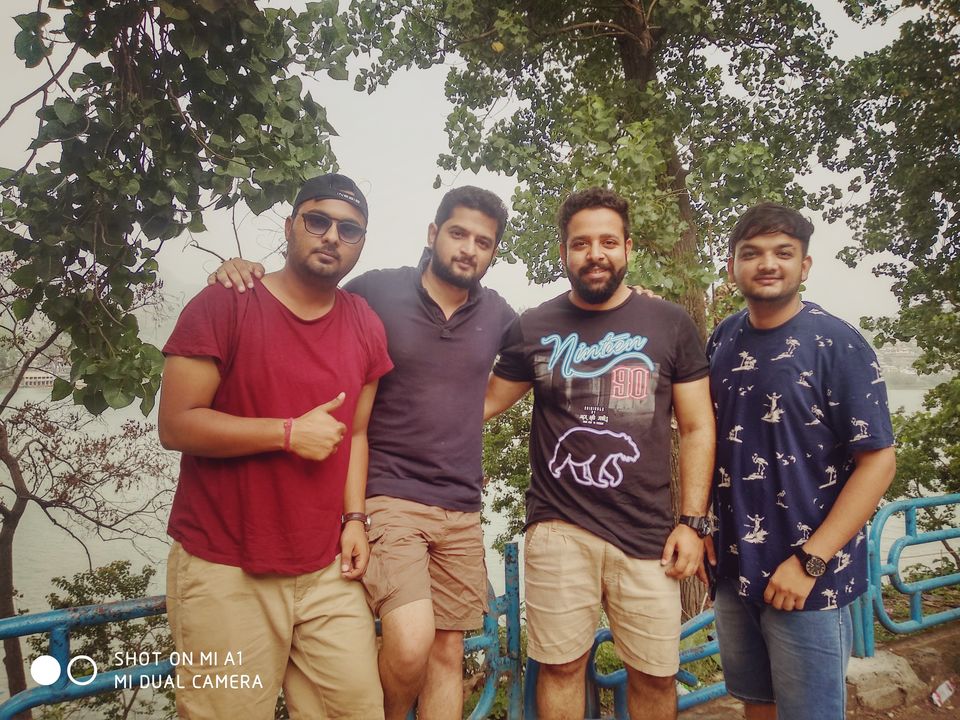 Some tips:-
Hotel New Dolma is good option if you want to spend less and view is amazing from the rooms front facing.Room will cost upto 1400 to 2500 for 4 people including everything. Owner Pan singh Khampa is a good person. Contact number- 9412044781/9675544050
Otherwise if you want too spend good pre book Mohan binsar retreat or Kasar jungle resort with live music and lots of stuff in the resorts itself followed by sight seeing by the tour guide. It's a complete package with dinner and breakfast. It will cost around 4500 to 6000rs per room.
*Try local food such as kumaoni thali
*Bhang chutney
*Aam ki chutney(seasonal)
*Don't miss the Sun temple believed to be 800 years Old and Jageshwar Temples.
Content credit- Shivam and Shikhar
Pic Credits-All of us(None are copied)